RTS ★ ZIG ZAG Zuni Cuff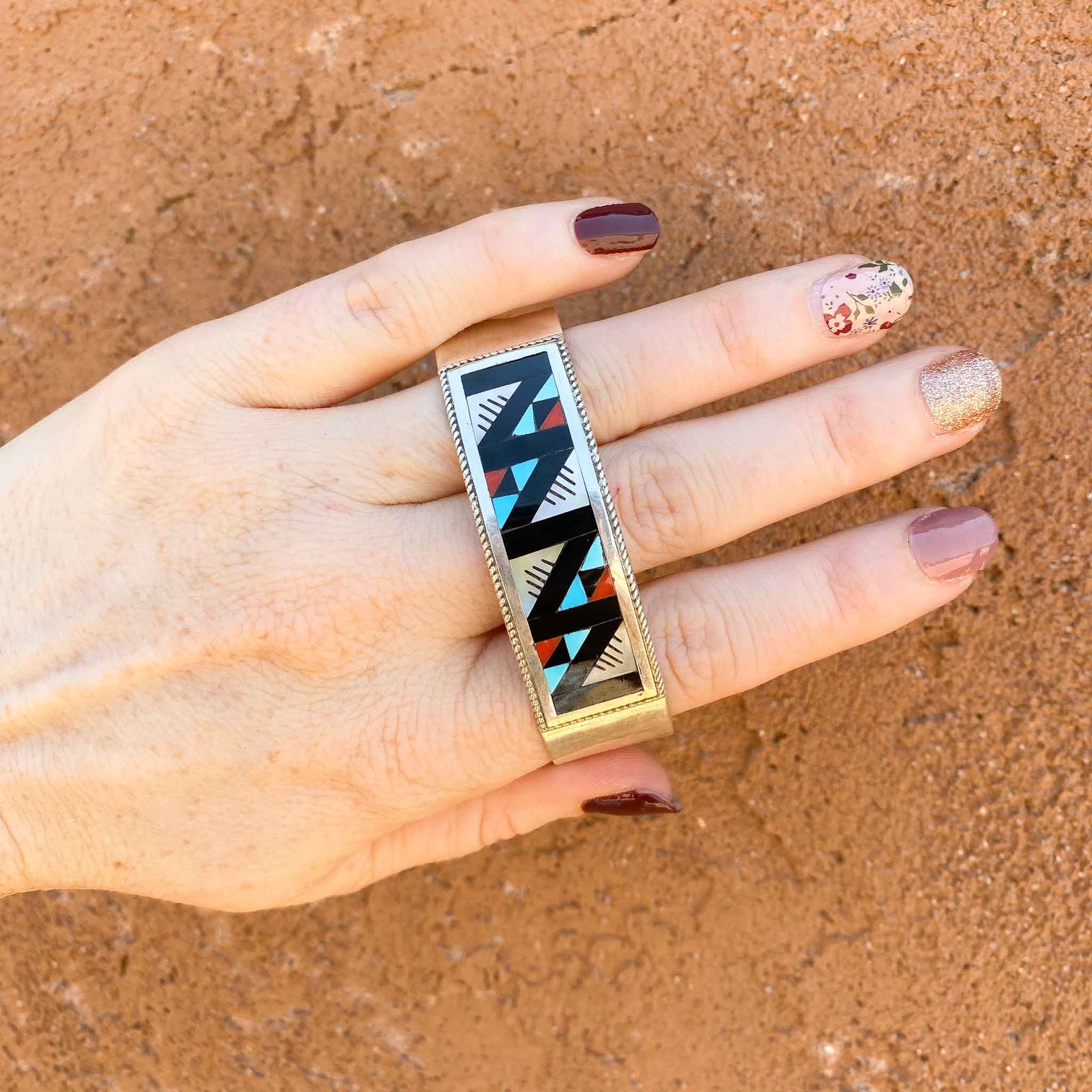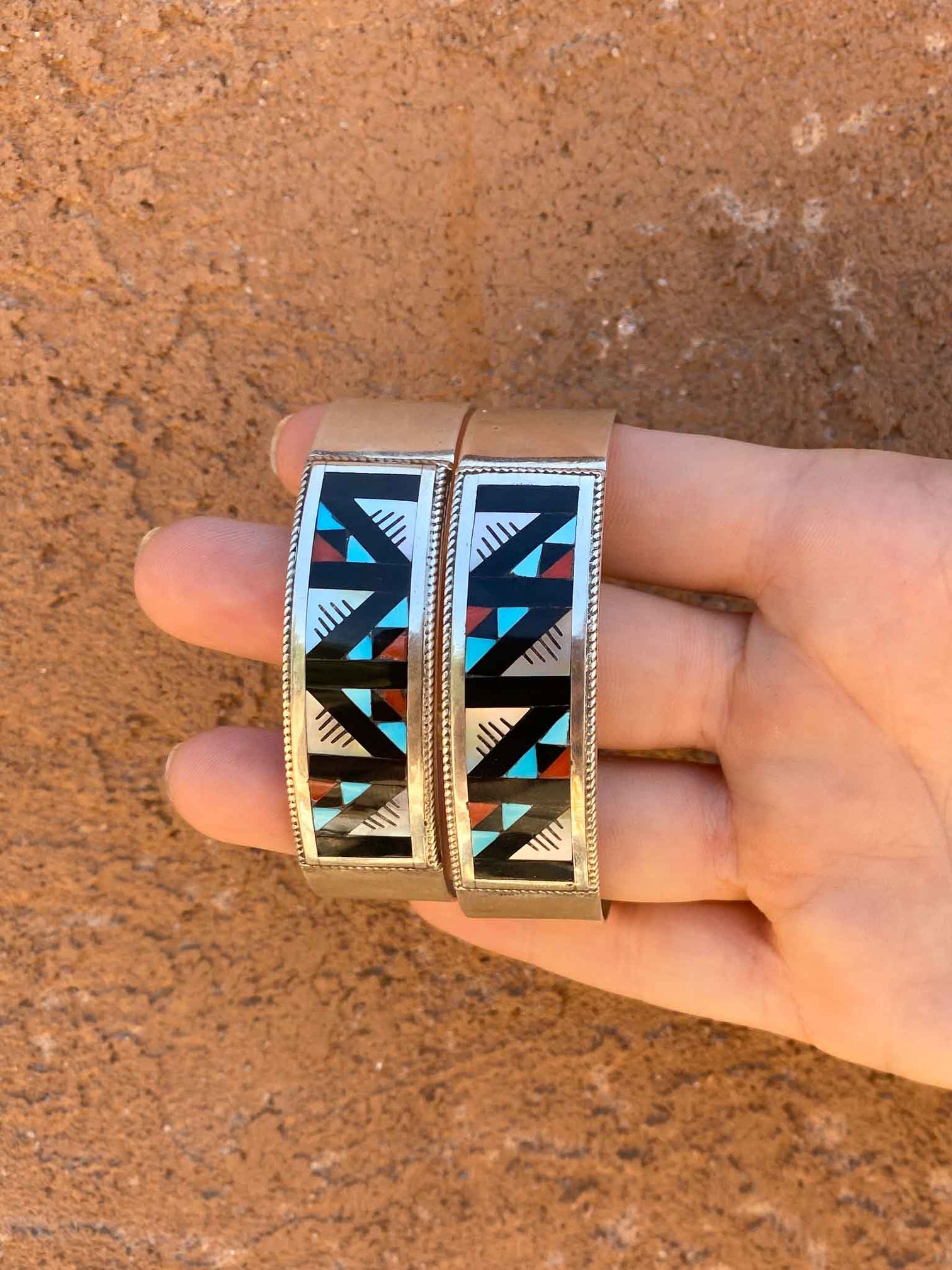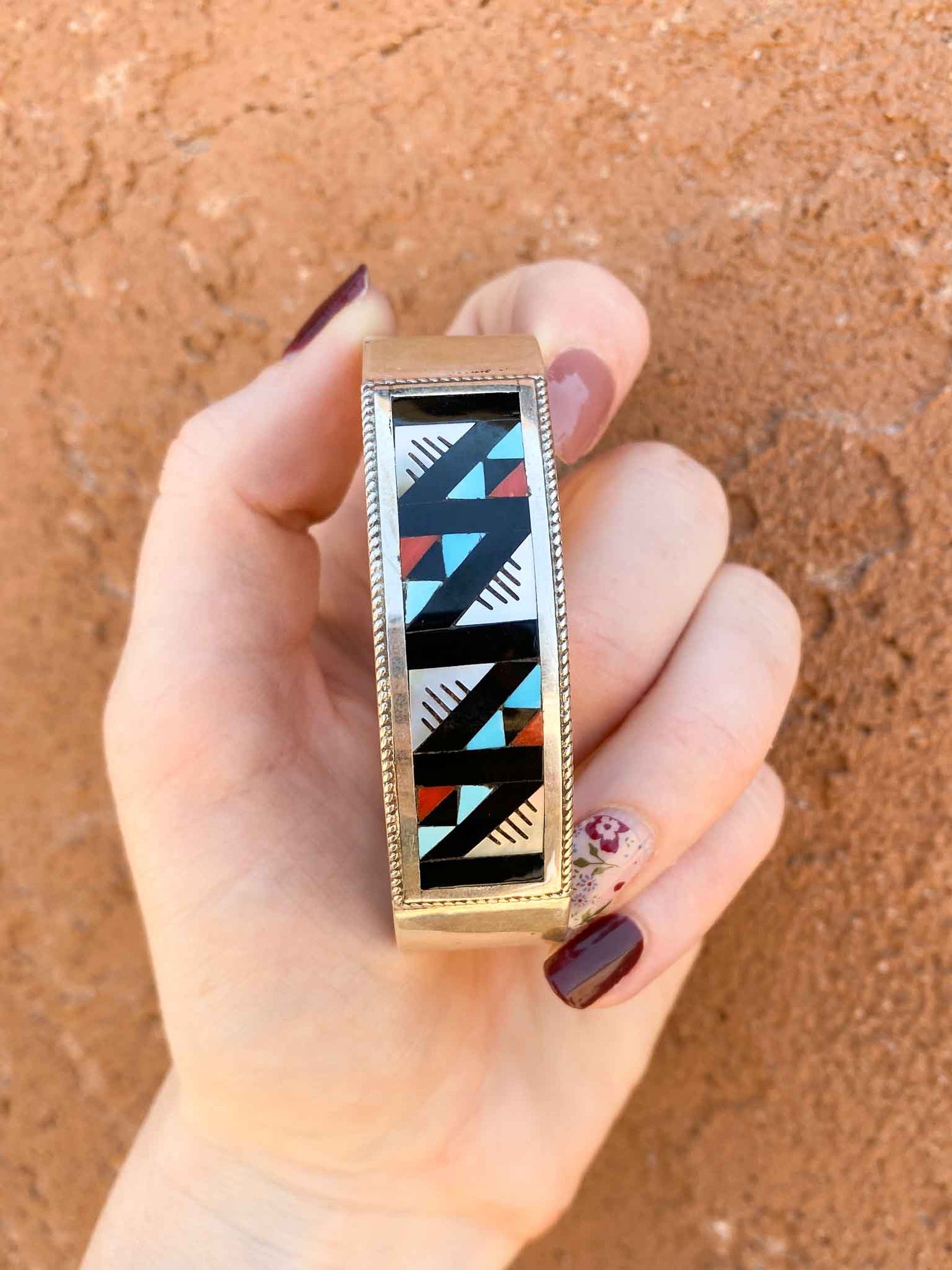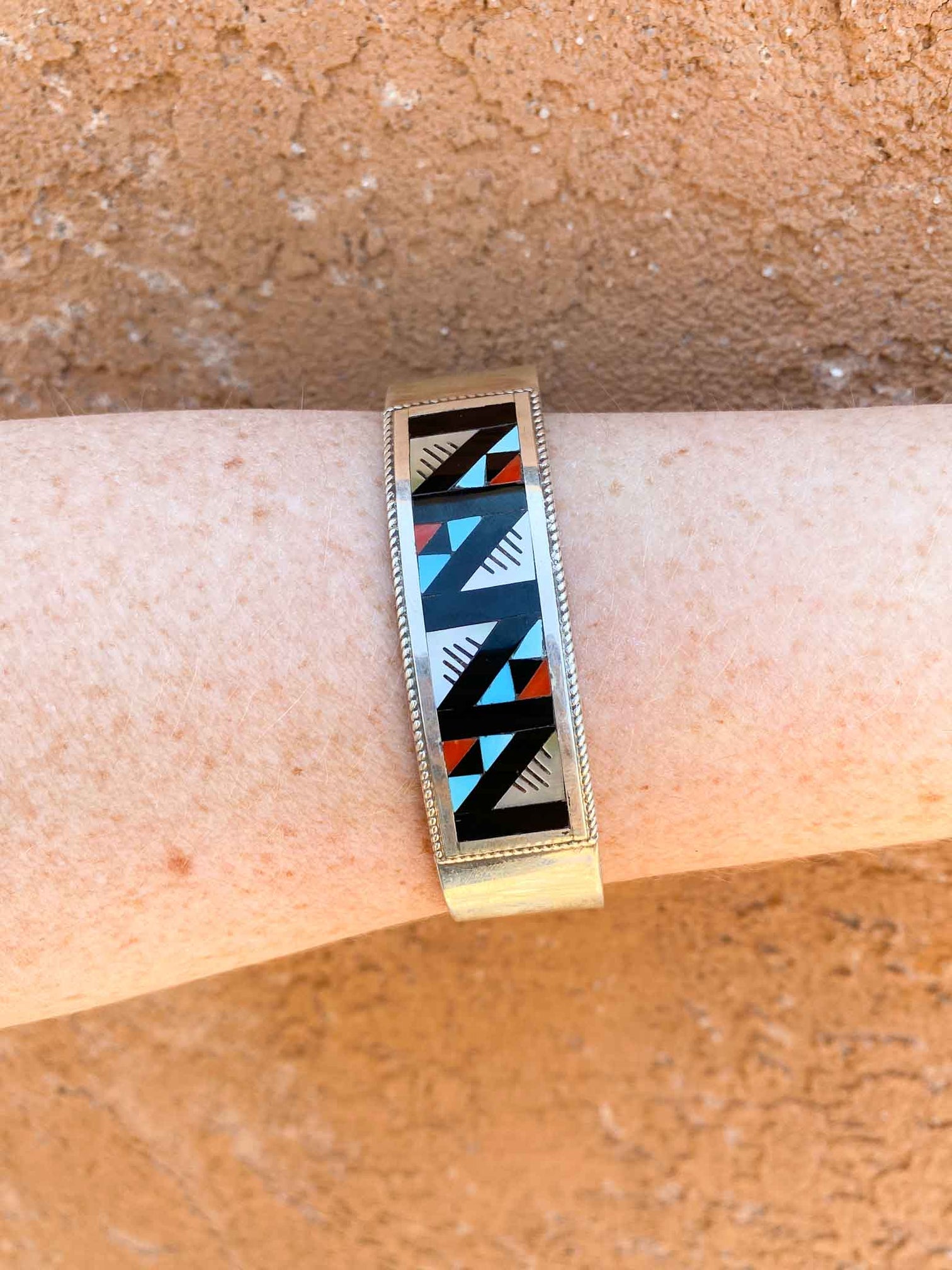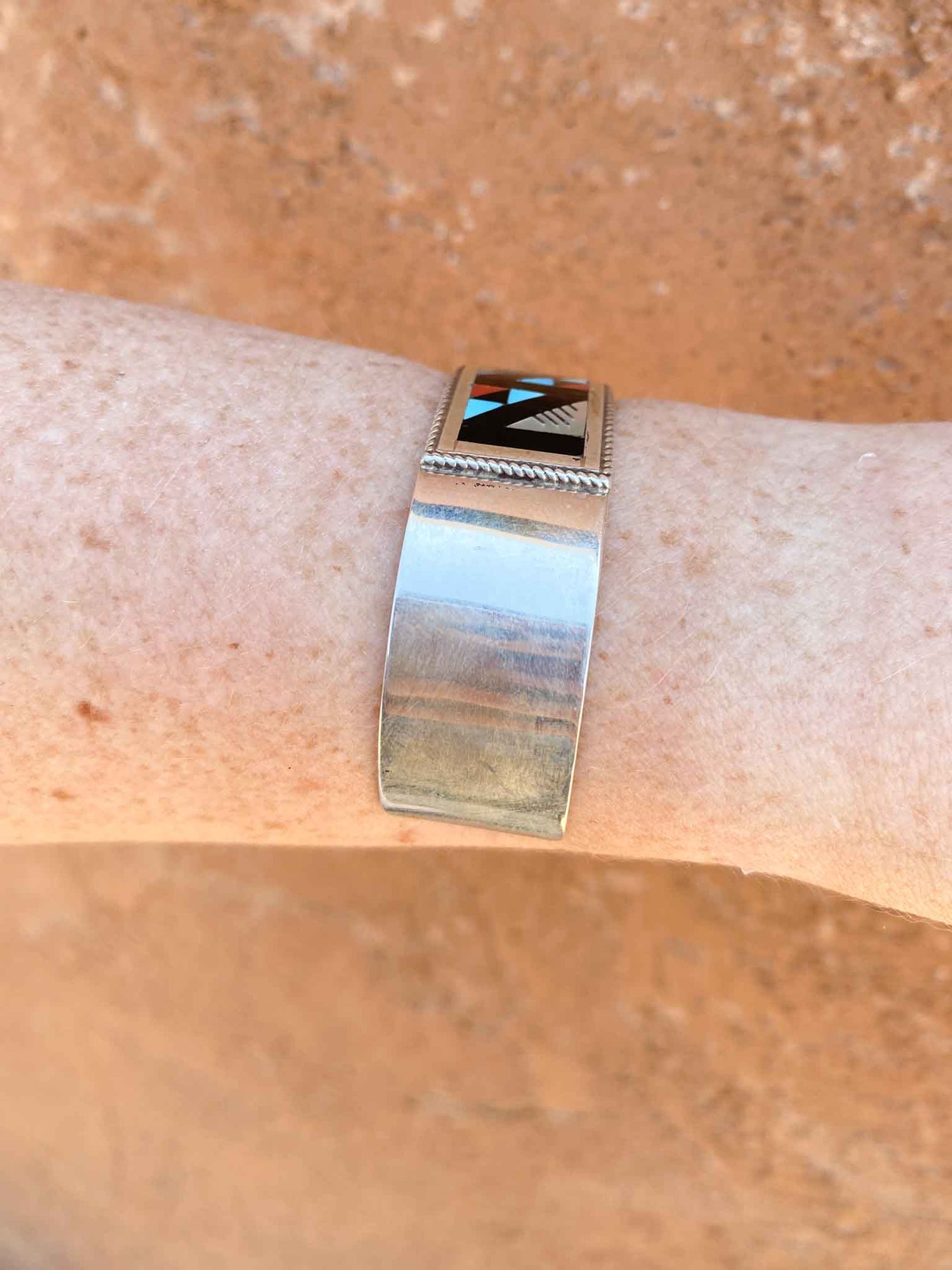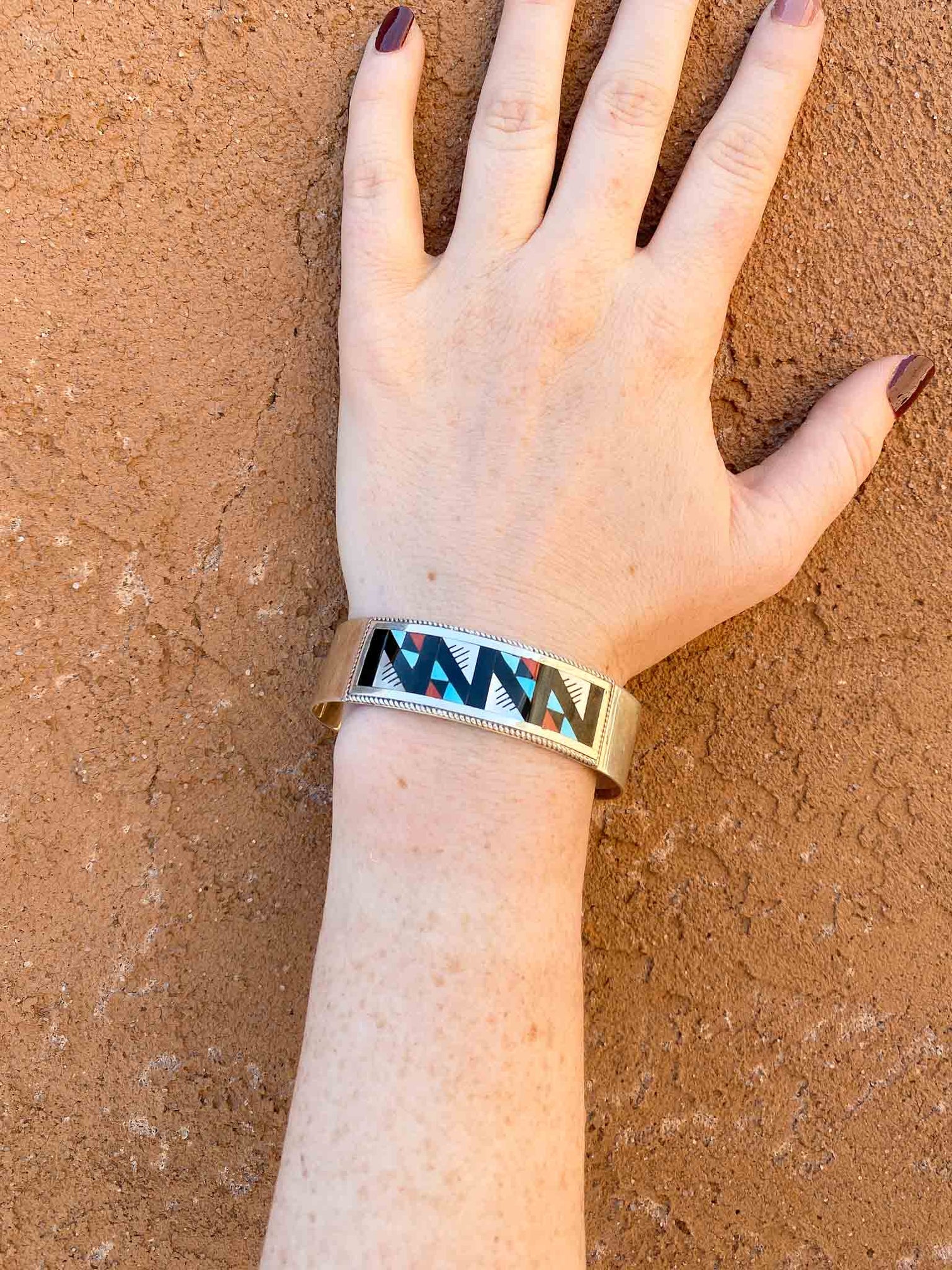 VINTAGE ZIG ZAAAGGGGG!
In love with the flat profile and contemporary architecture of this Zuni cuff.
Handcrafted 925 sterling silver signed and inscribed by Leander Othole.
Turquoise, Coral, Onyx, and White Shell with such intricate line detailing.
So much artistic delivery in one piece!!!
Firm cuff with 2 1/2 inch diameter. No bend. Fits medium/large wrist. 
READY TO SHIP