RTS ★ SUPERNOVA WAVY CUFF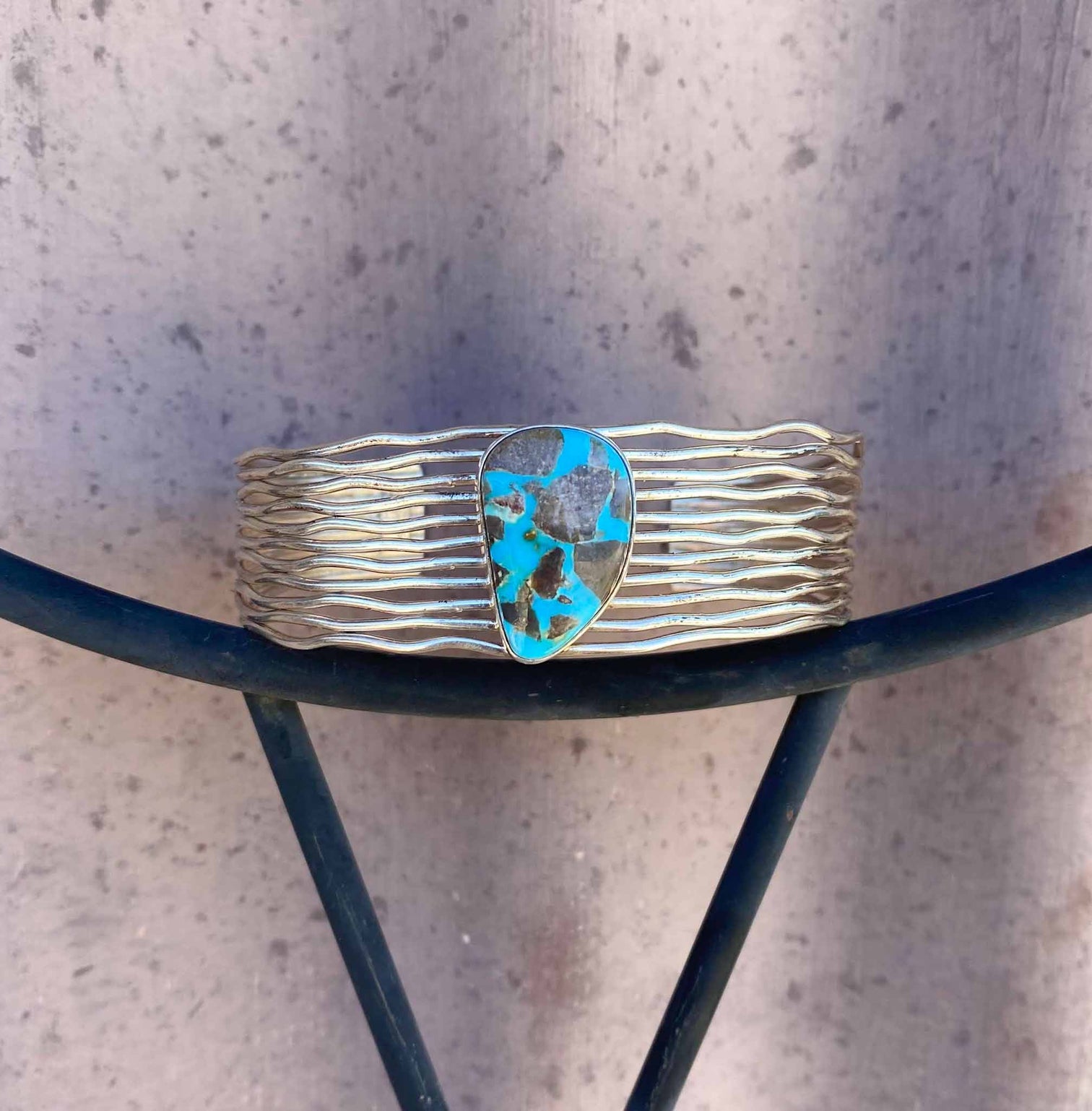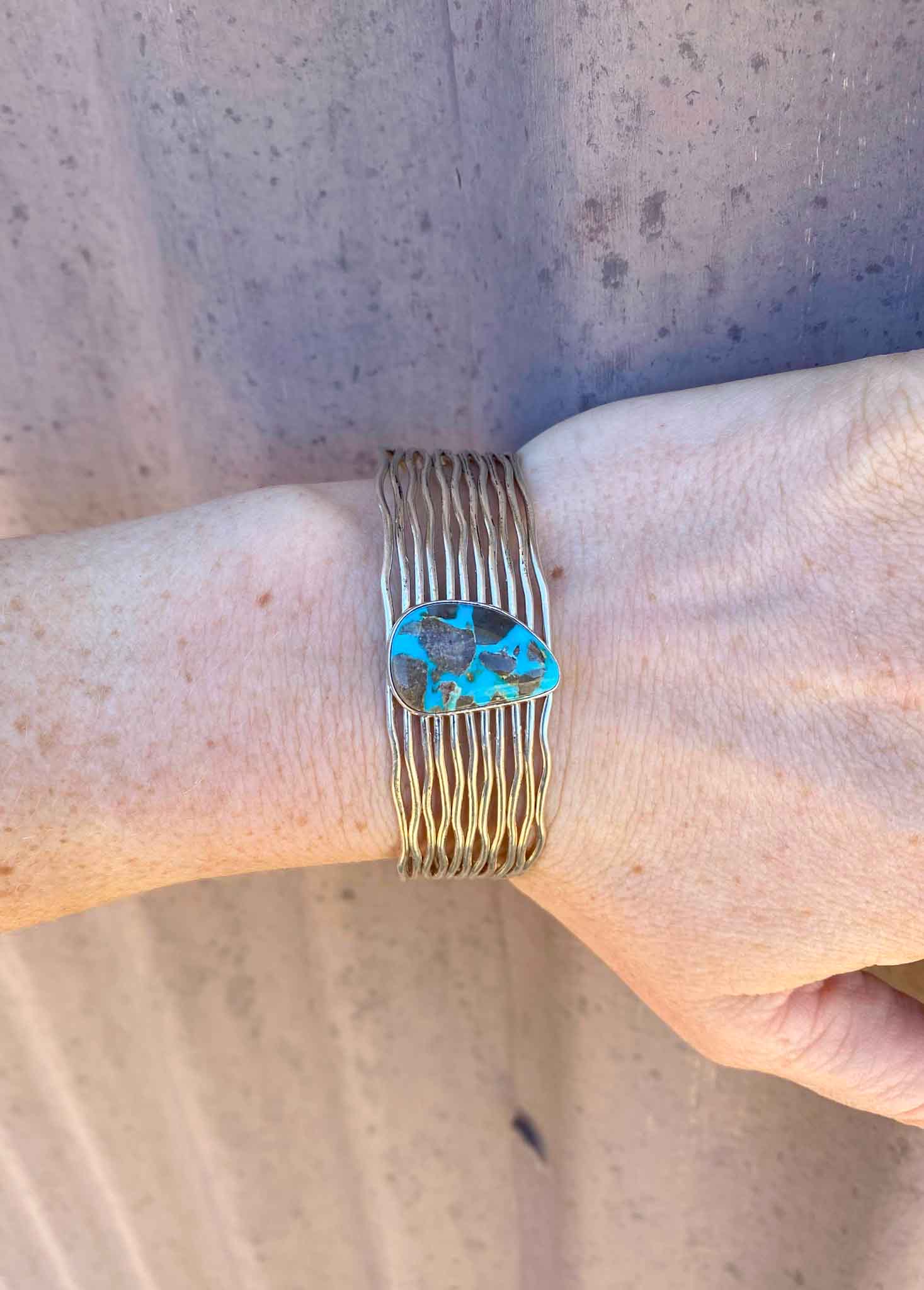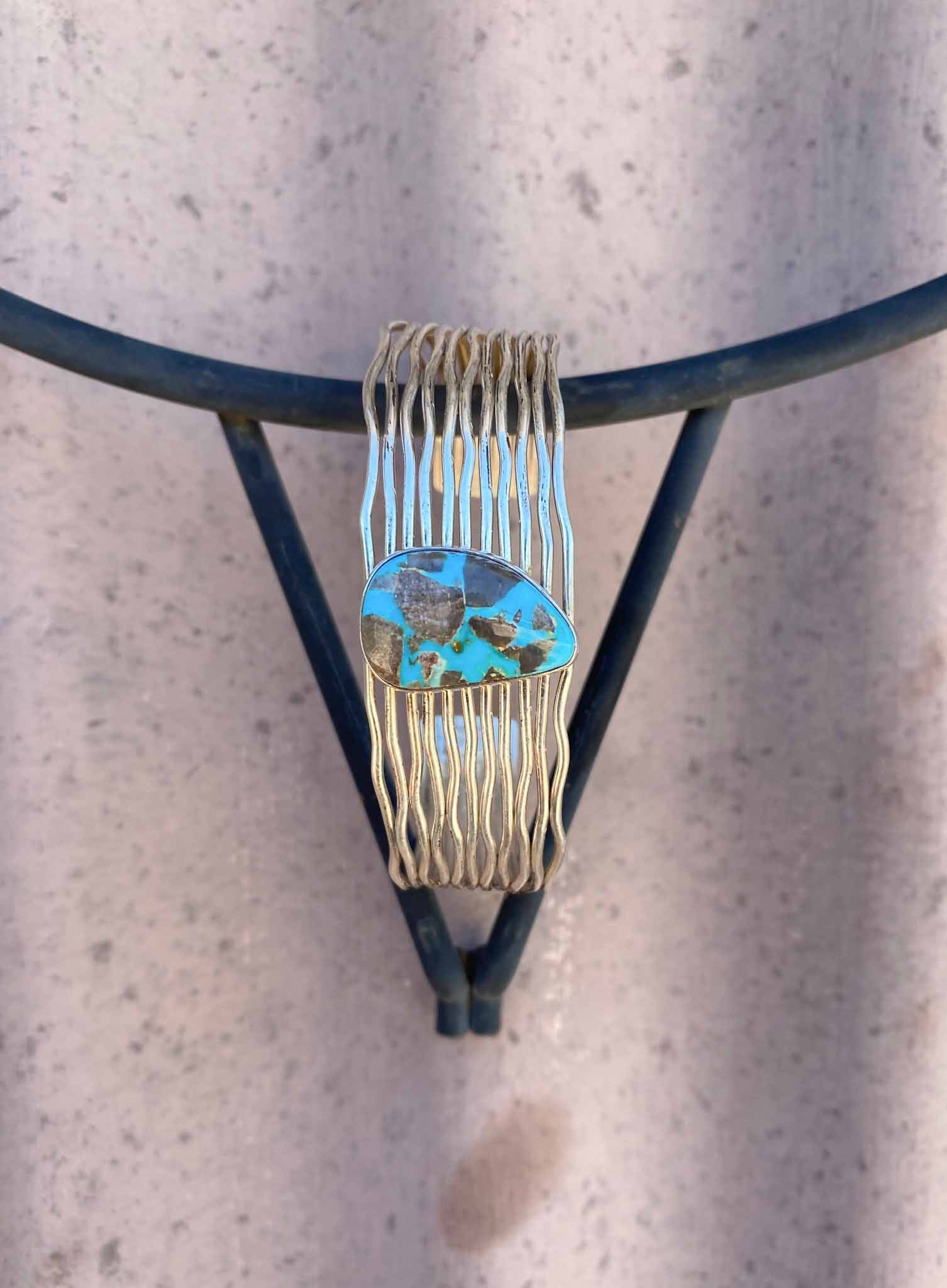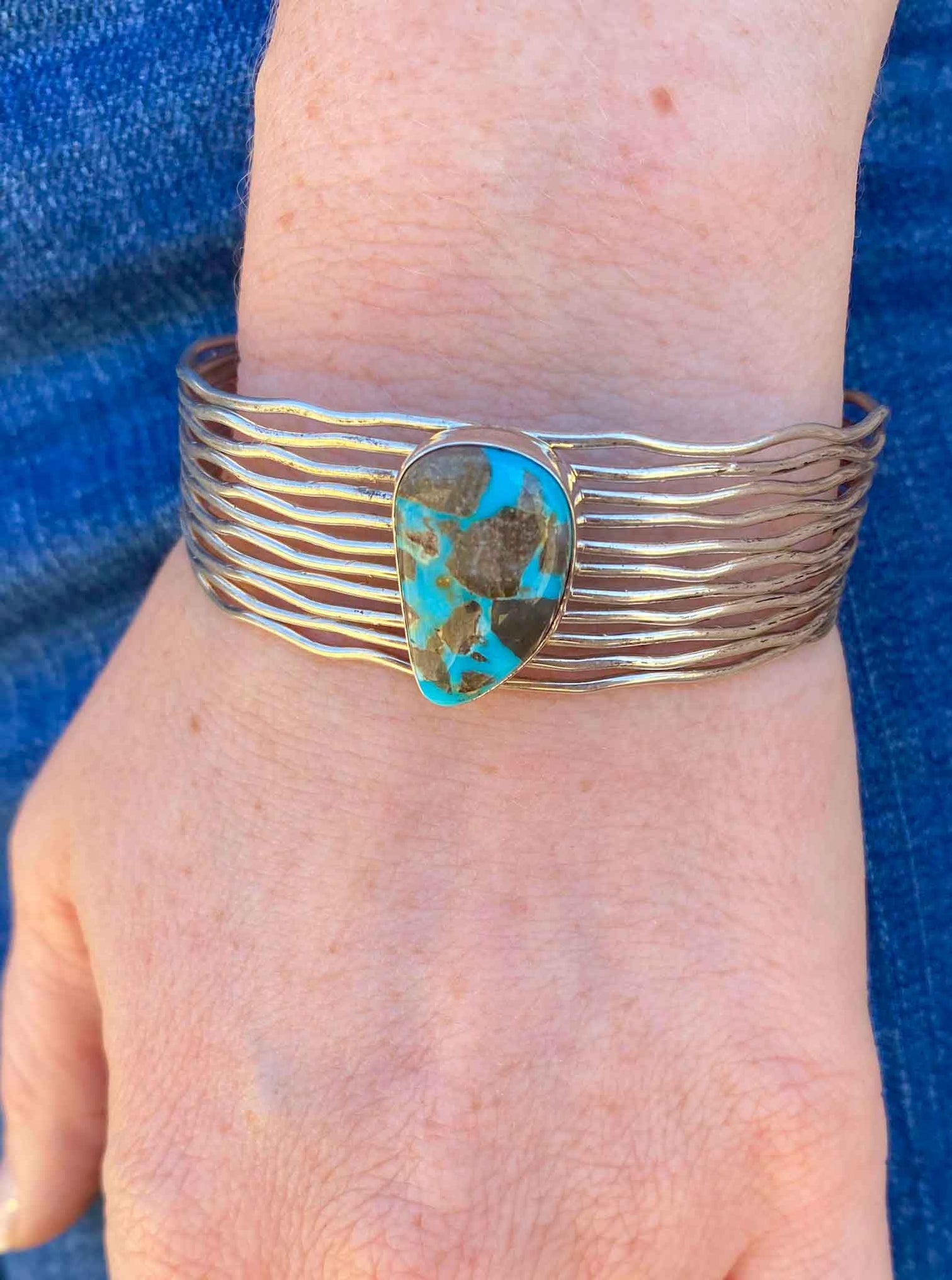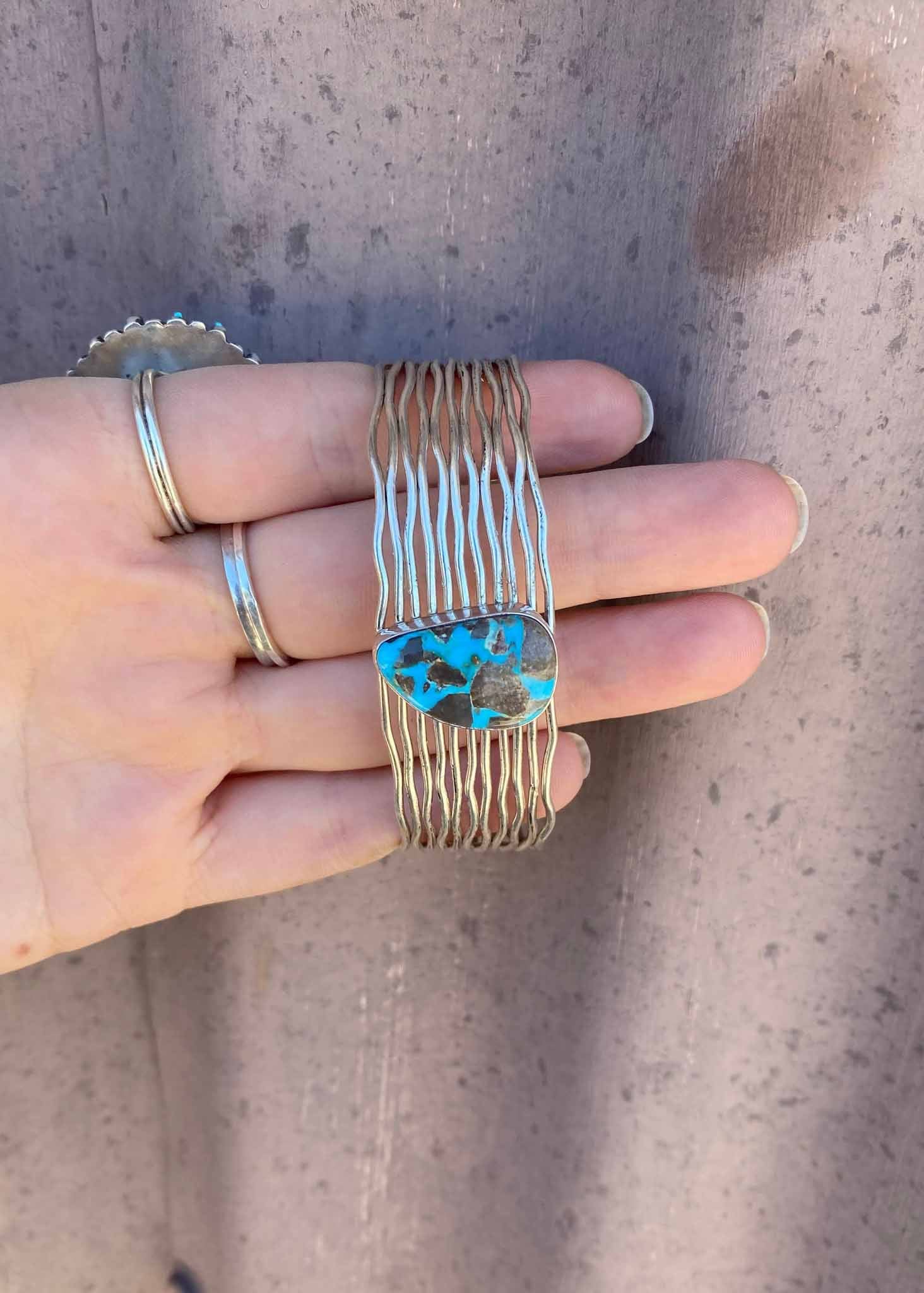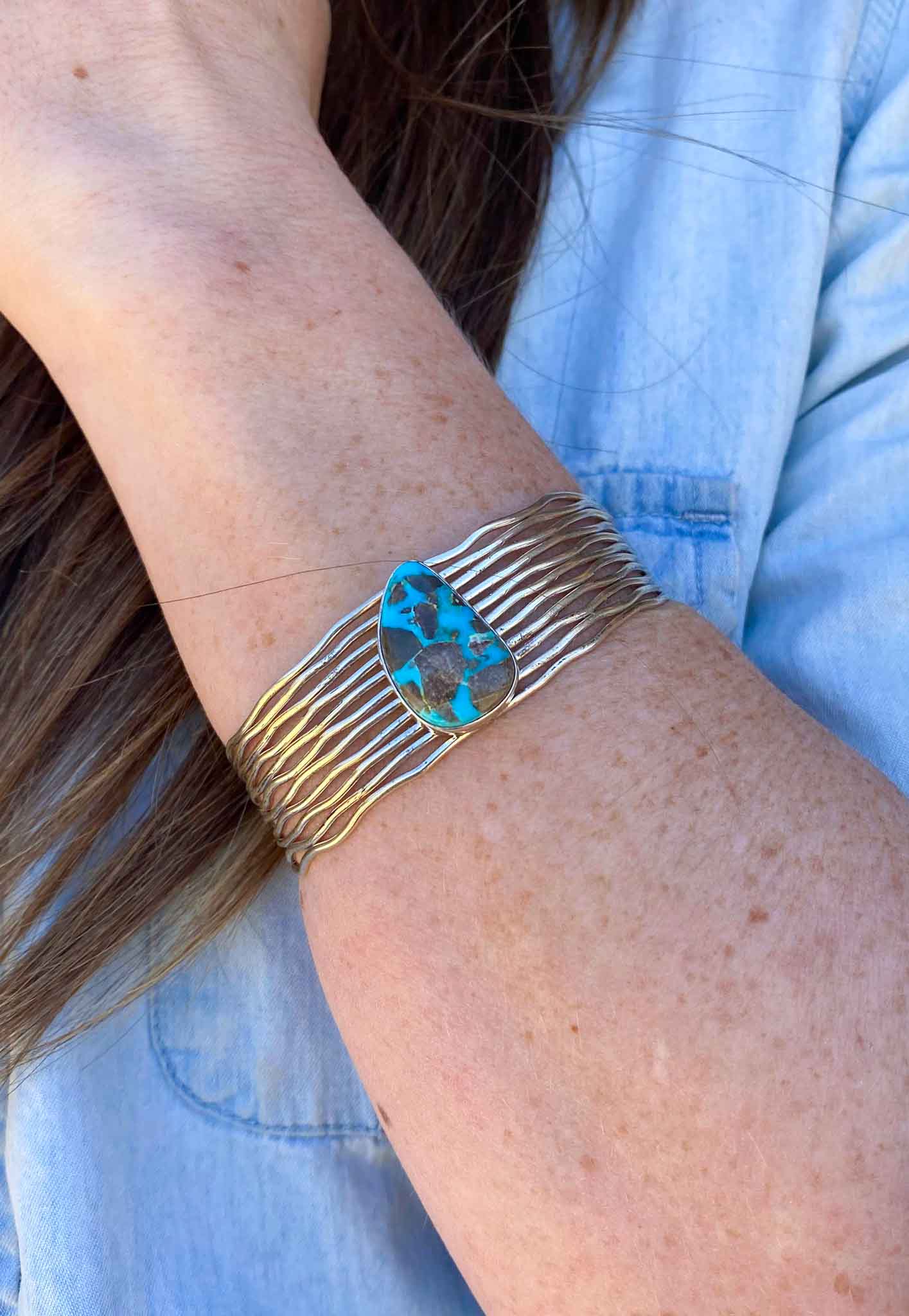 This beauty is out of this world.....and VINTAGE!
Handcrafted 925 sterling silver wavy cuff.
Gorgeous 3/4 inch long Sleeping Beauty Turquoise nugget that knows it is in its own category! (kinda looks like cow print, no?!)
Firm cuff with diameter of 2 1/2 inches.
Adjustable to fit small/medium wrist.