RTS ★ SHOULDVE LISTENED STUDS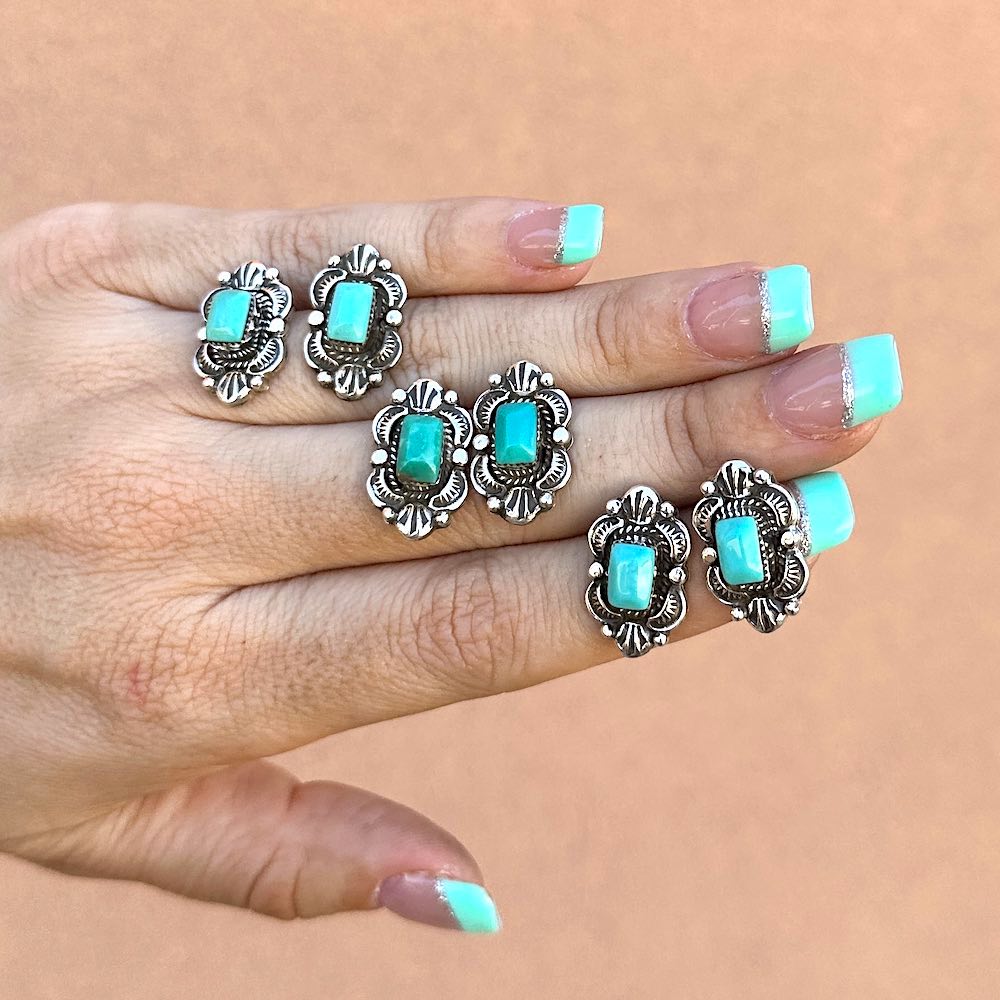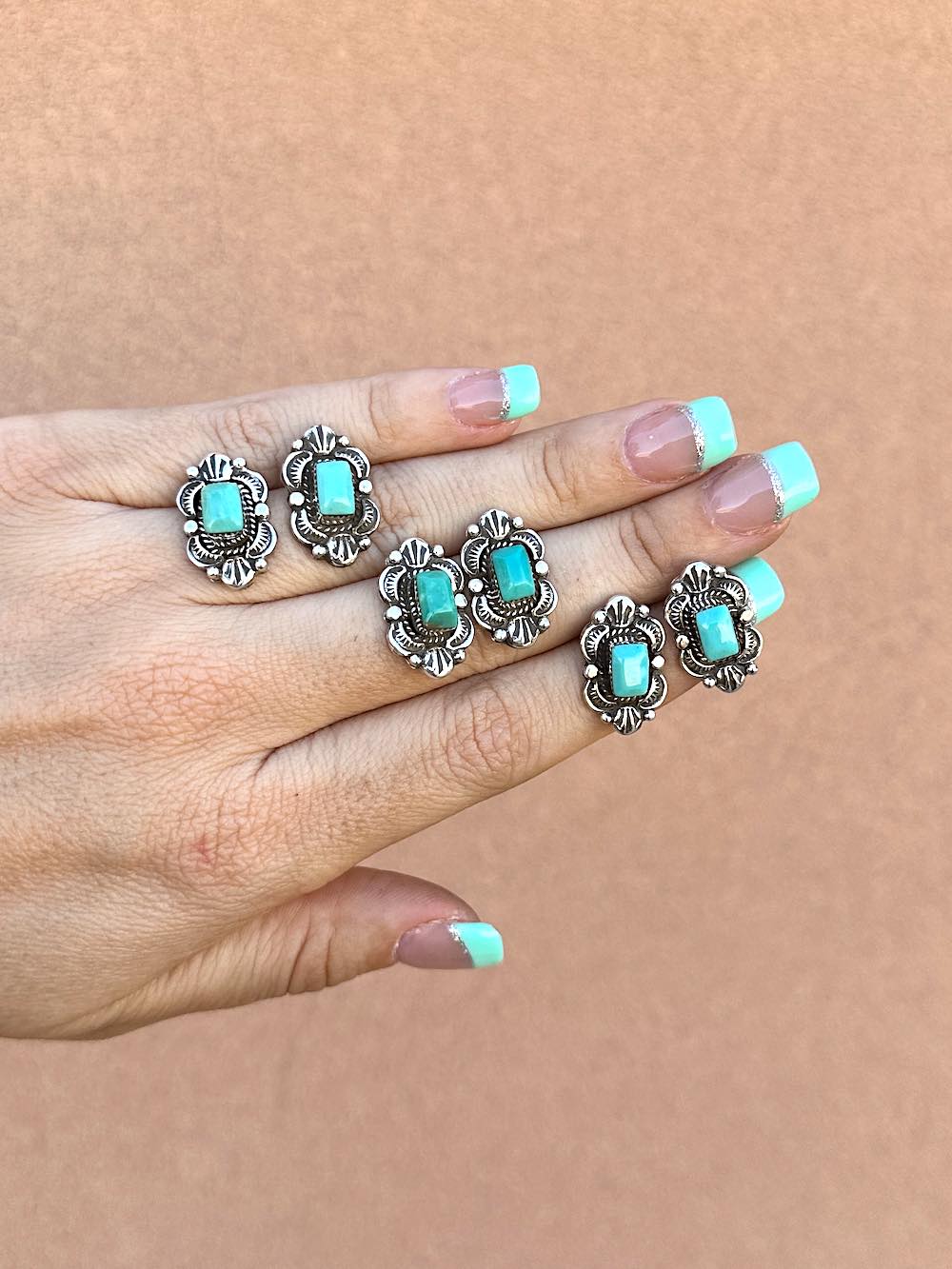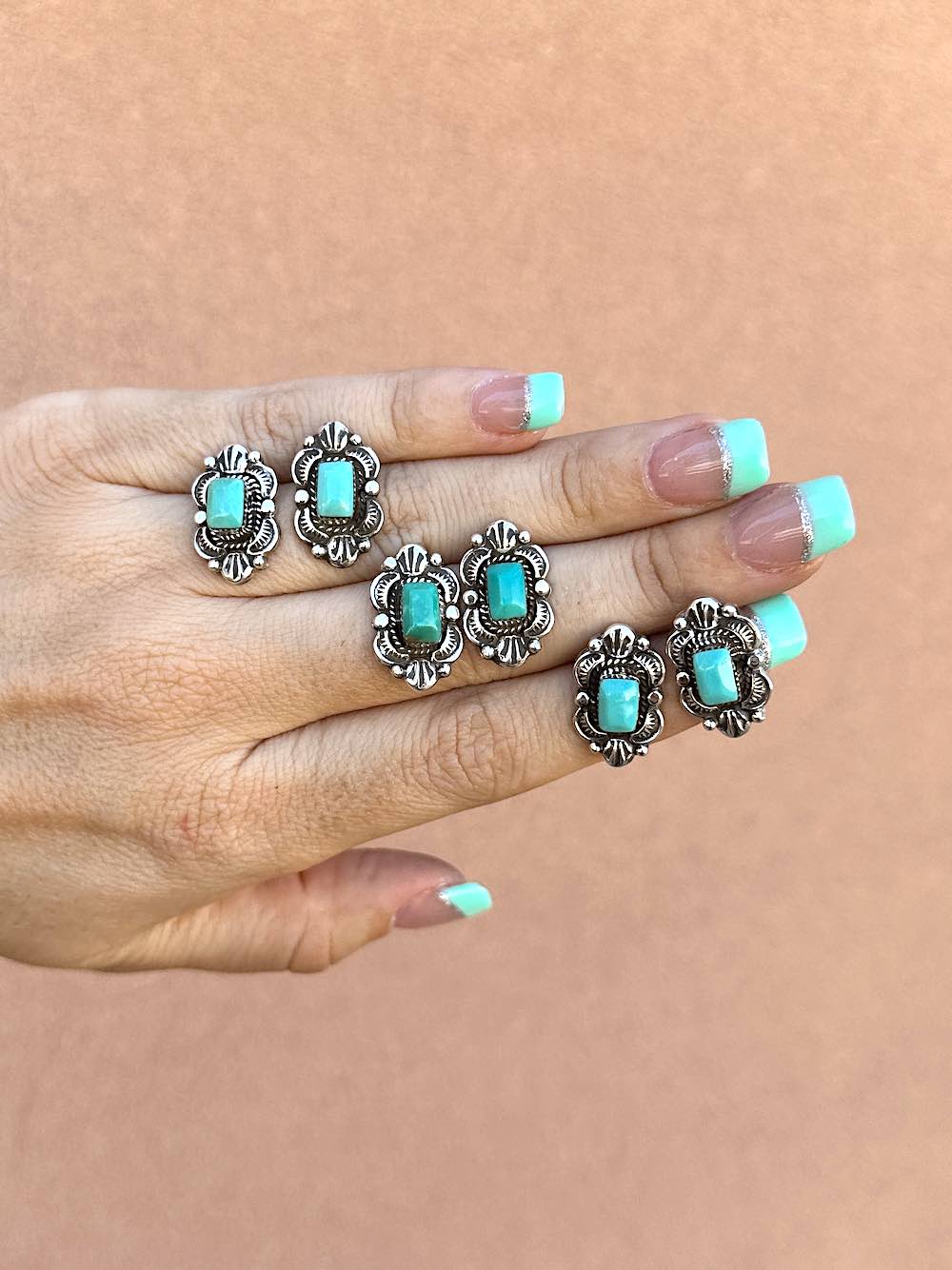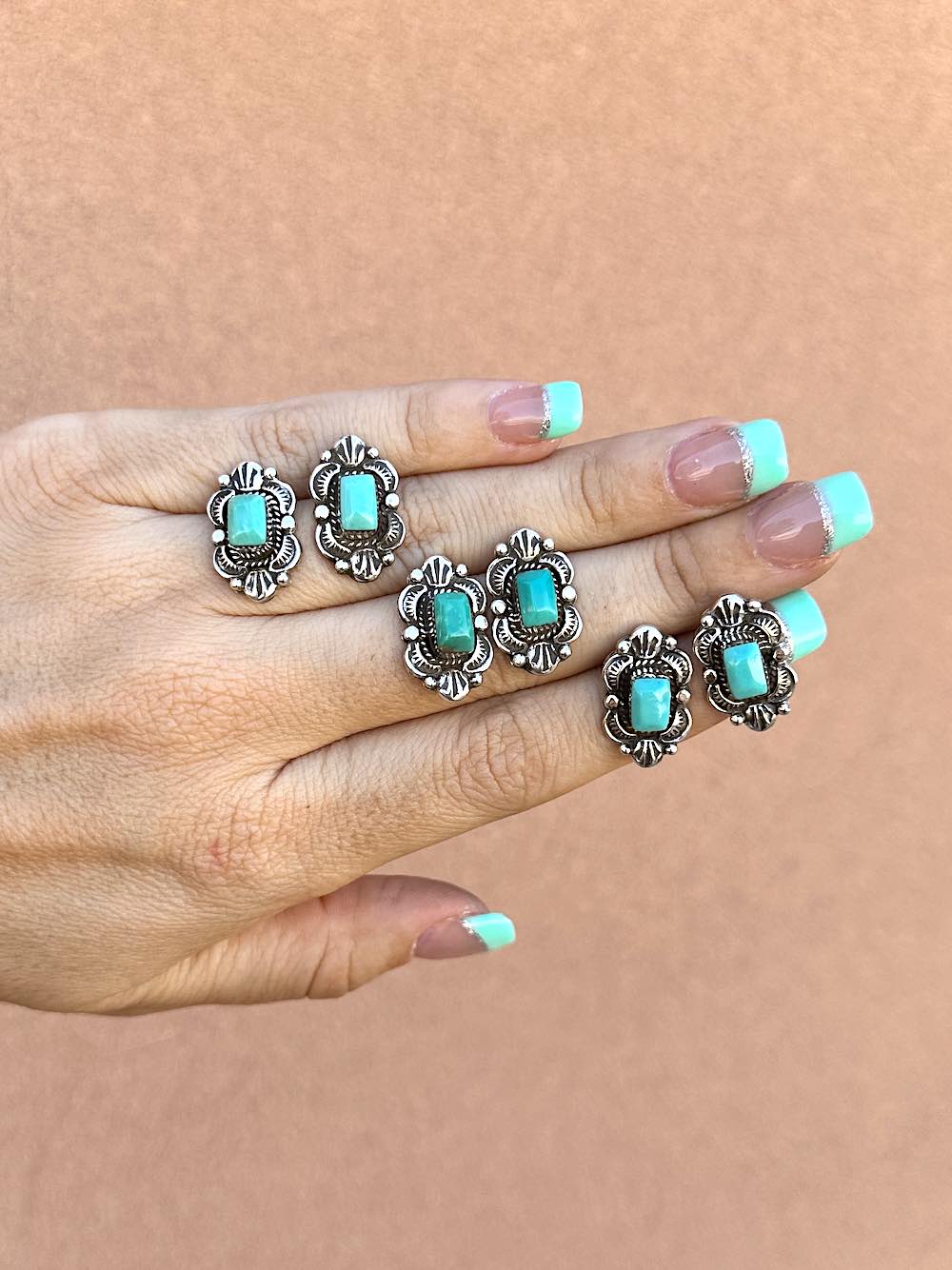 When I say I love these studs, what I mean is that I LOOOOVE THESE STUDS!!!! 
Put my money where my mouth is, you say? 
Already did, girl! I own 2 pairs and I aint against keeping a third  *mwahahaha ;)
925 sterling silver stud earrings with genuine Turquoise (all the most exceptional colors... WOW!!!) and epic silverwork! 
Sterling silver post backs, nickel and lead freeeee! 
Get them! Let's be twins!!! 
Length: 21mm// a little less than an inch.