RTS ★ SERENITY 7 Stone PENDANT ★ SPINY MIX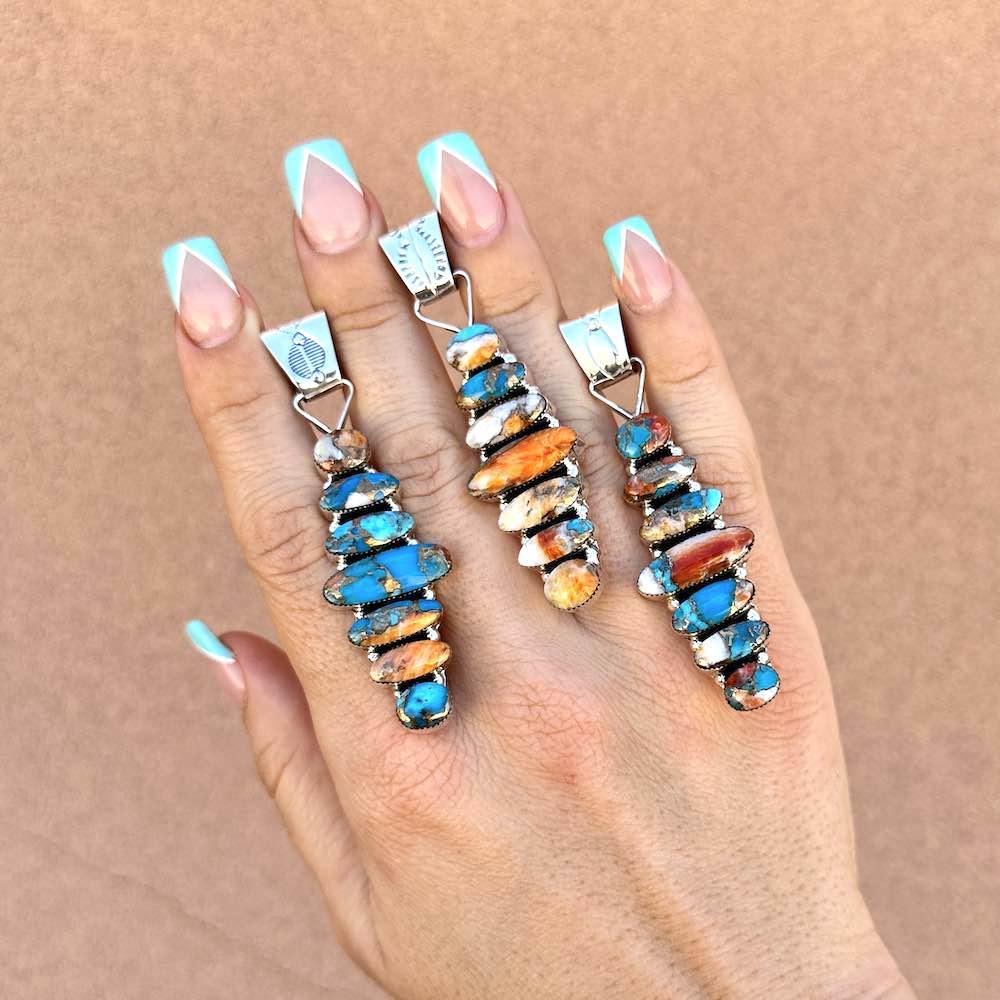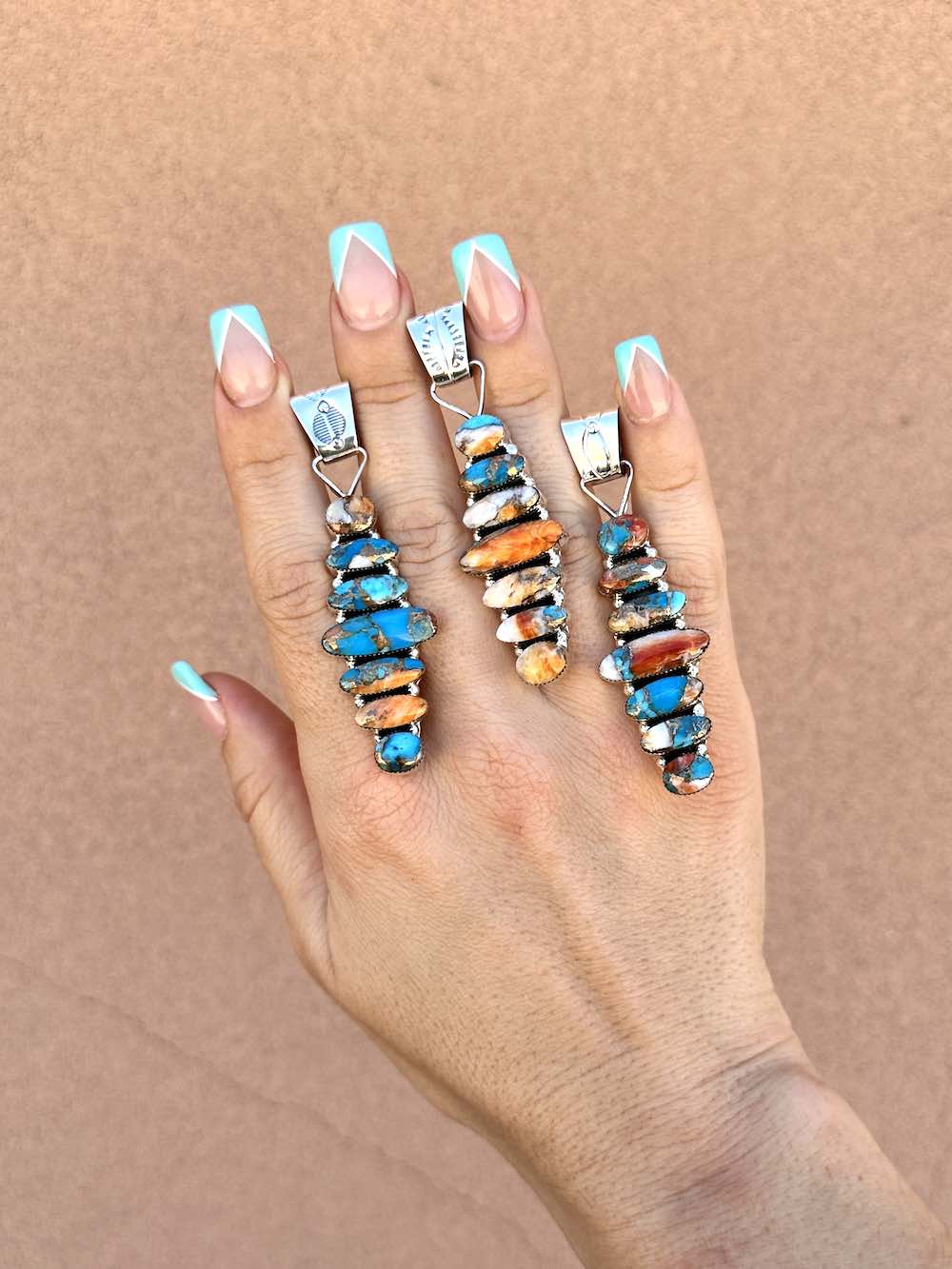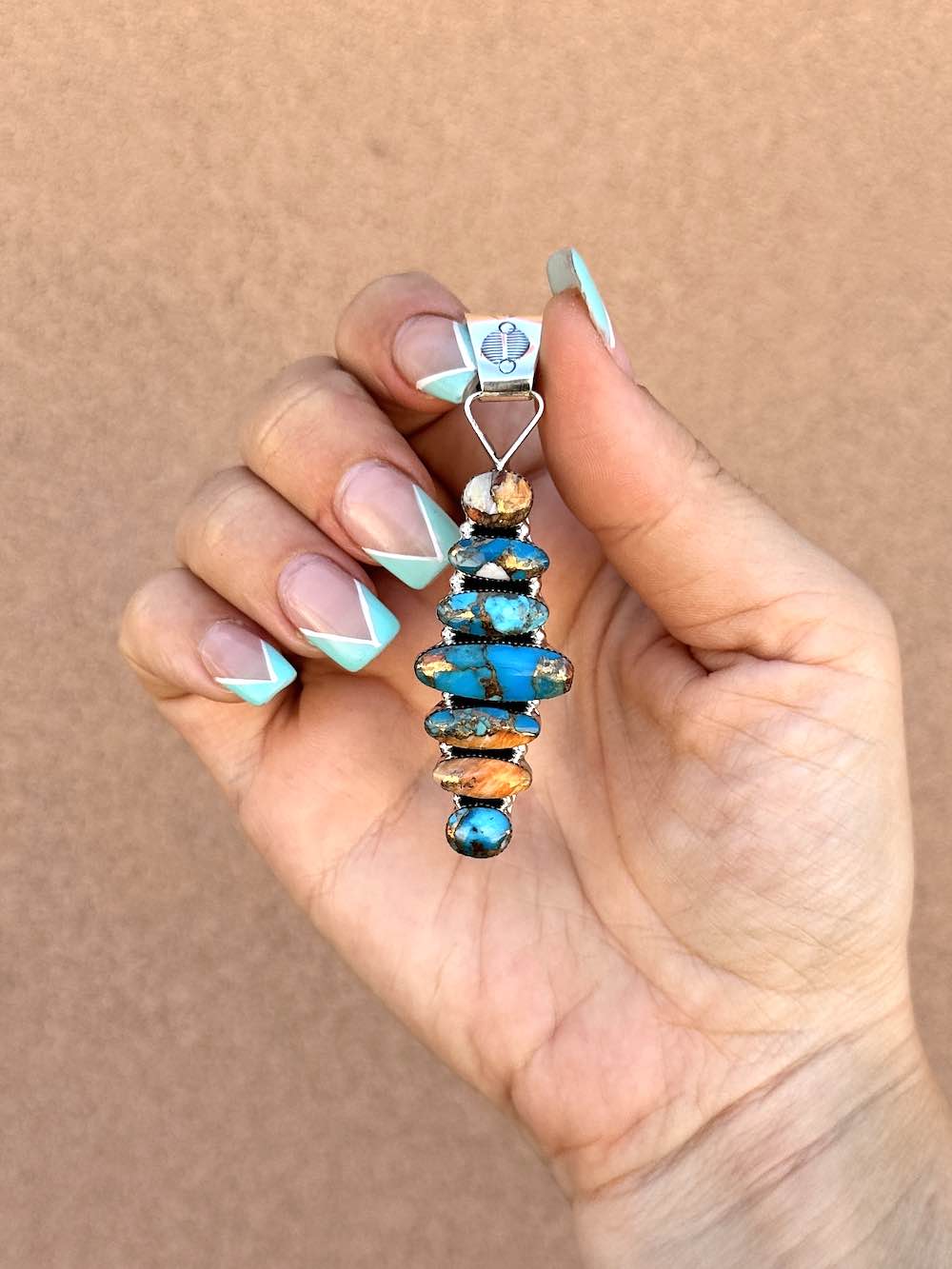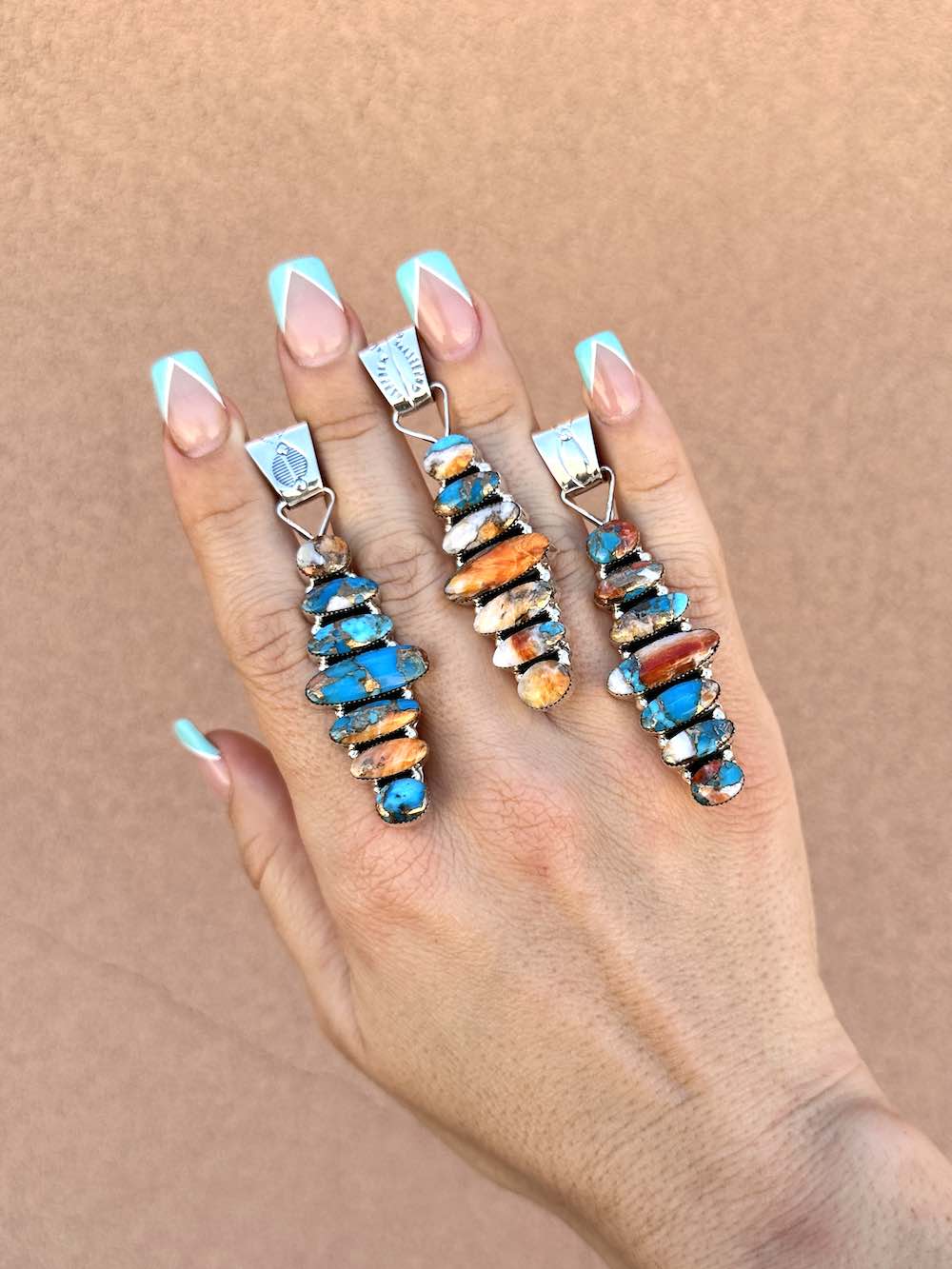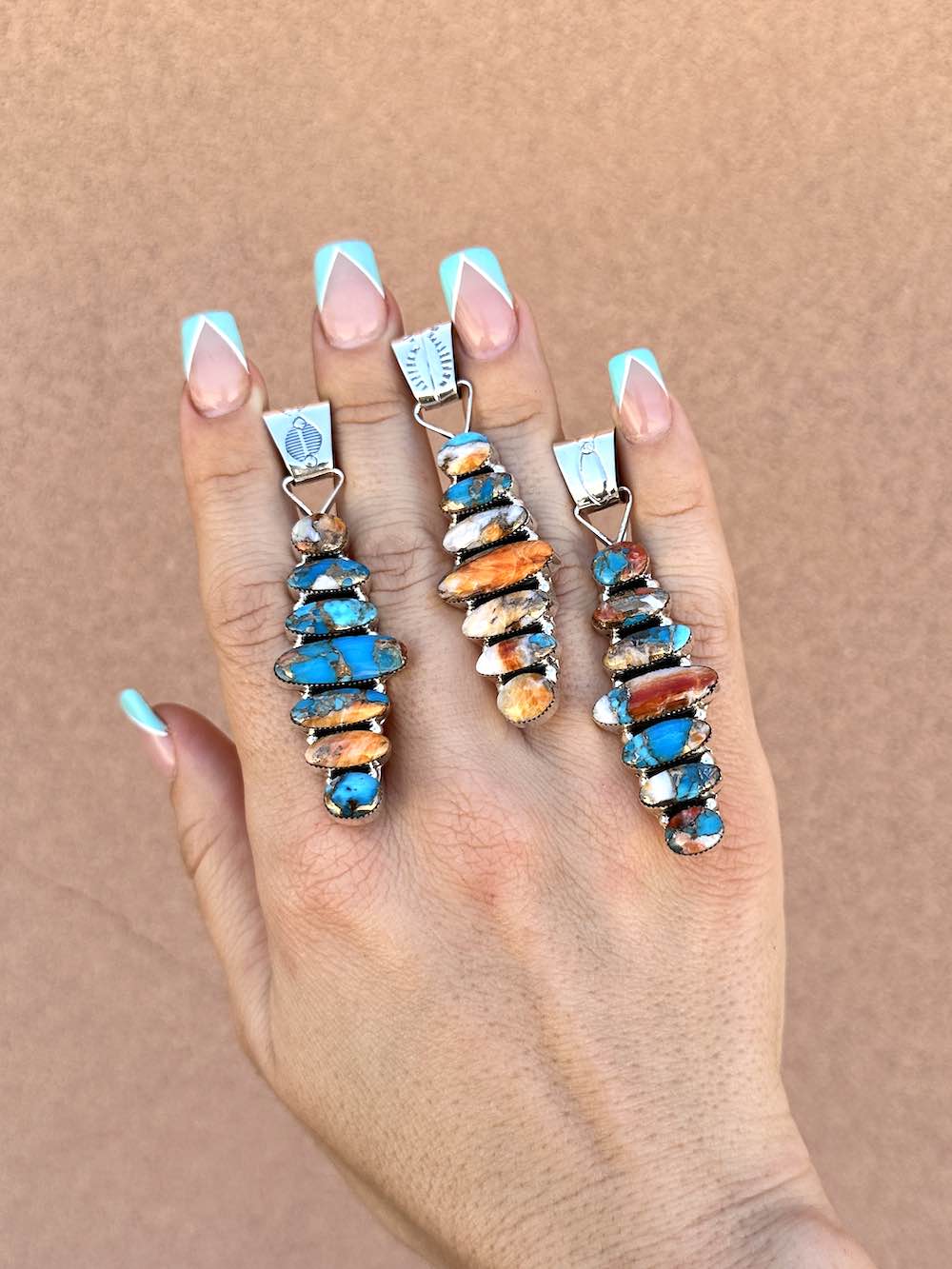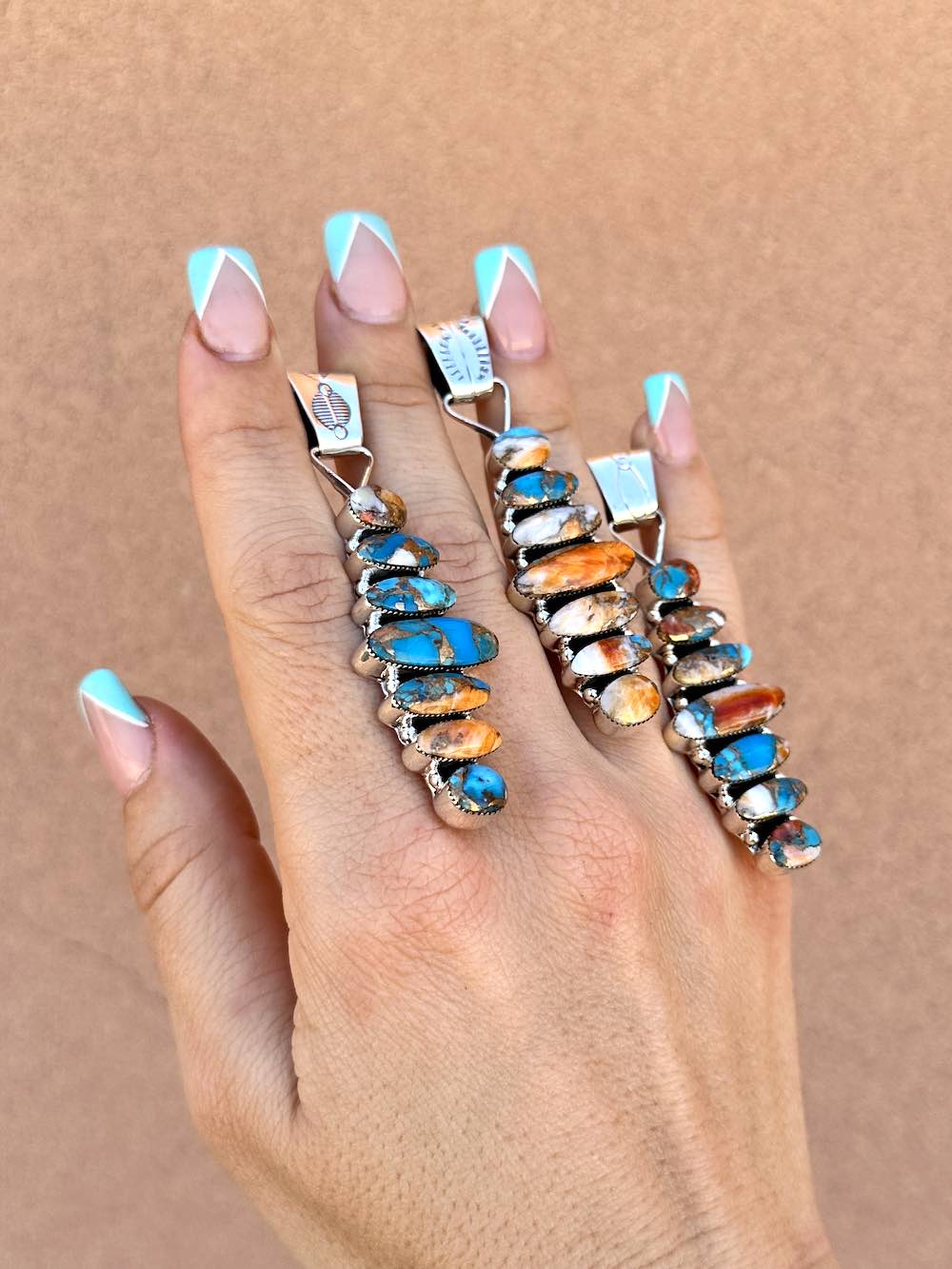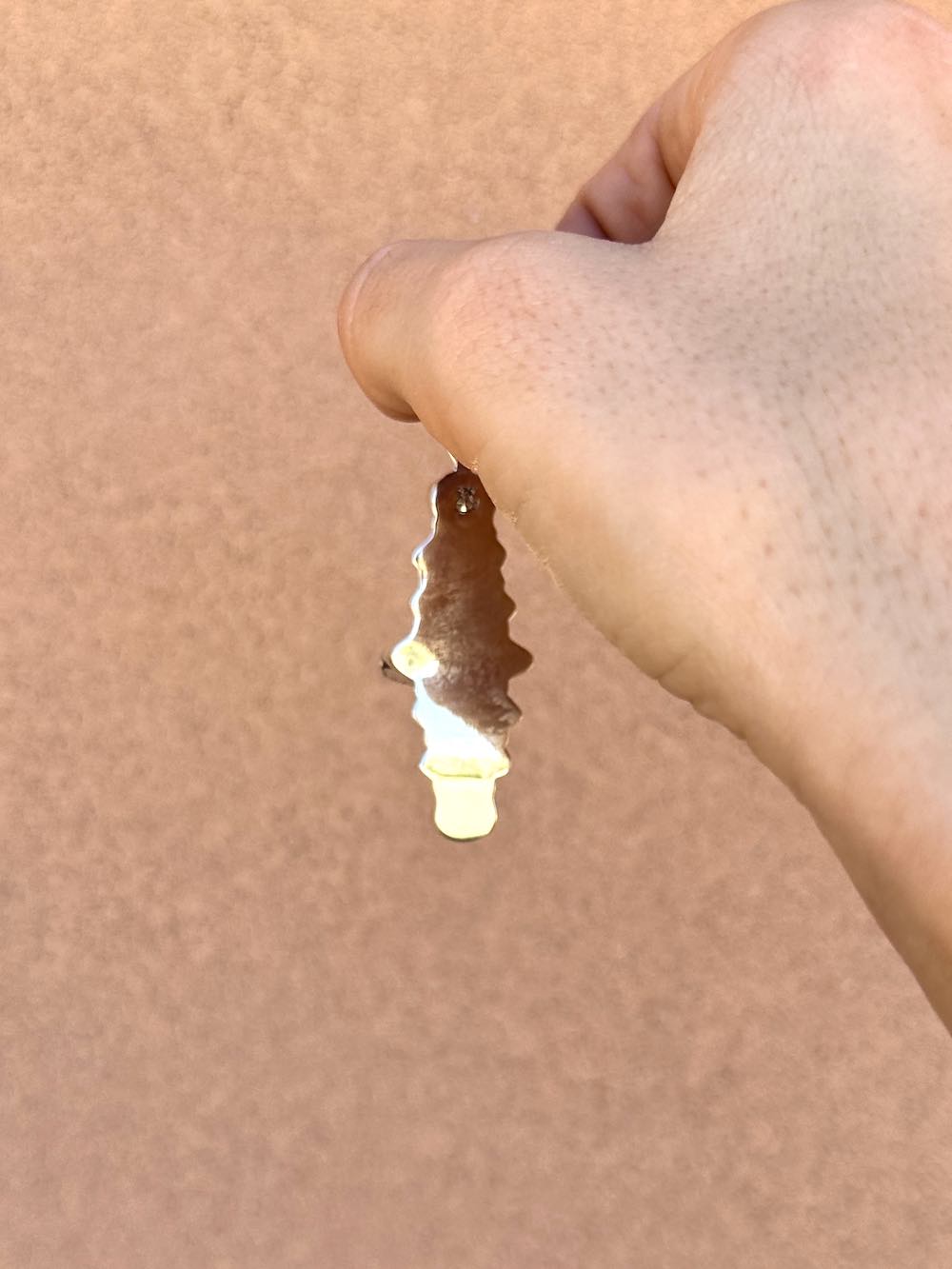 Gahhh!! We jumped on the bandwagon with this beautiful mix slab comprised of compressed orange spiny oyster, Kingman Turquoise and Bronze.
Handcrafted with 925 sterling silver.

Navajo made- pretty darn perfectly if you ask us... but dont take our word for it- you have to see these babies in the flesh!!!! 
 Each on uniquely beautiful and vibrant! 
PENDANT ONLY.
READY TO SHIP