RTS ★ PRIZED HOOPS ★ WHITE BUFFALO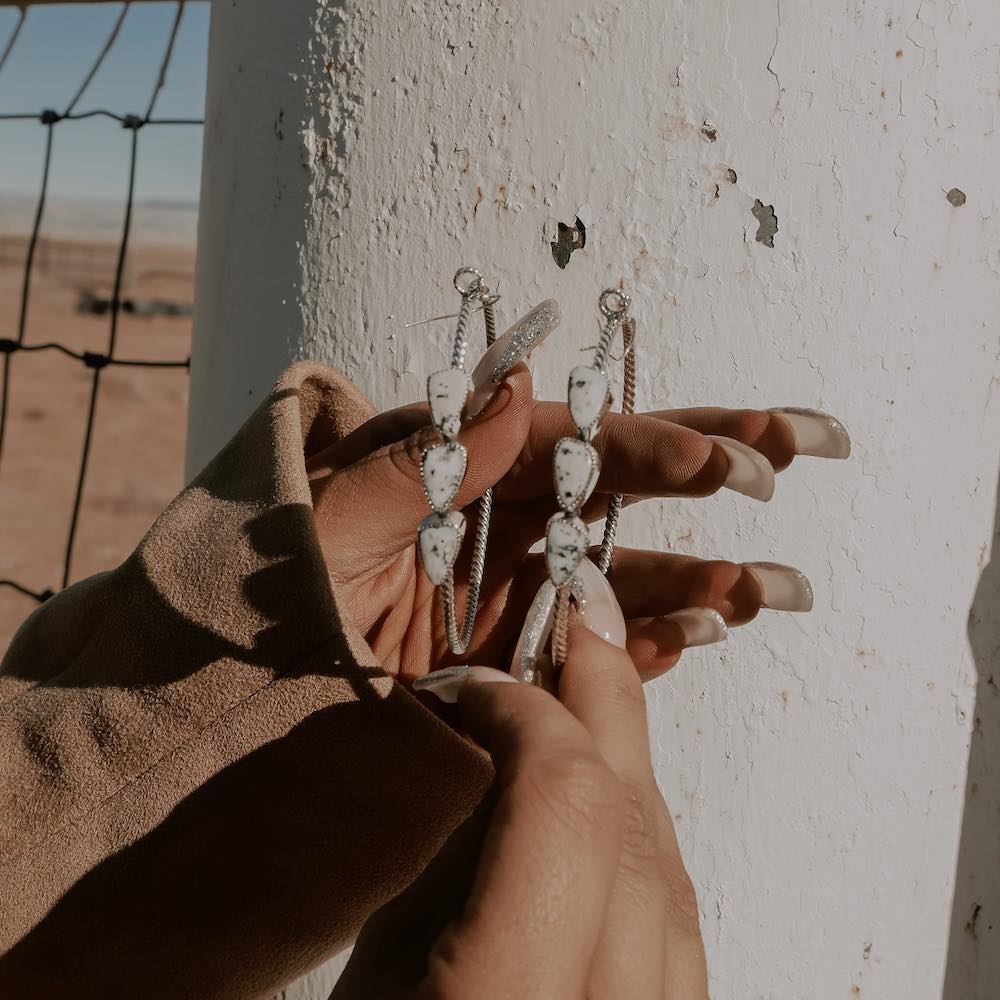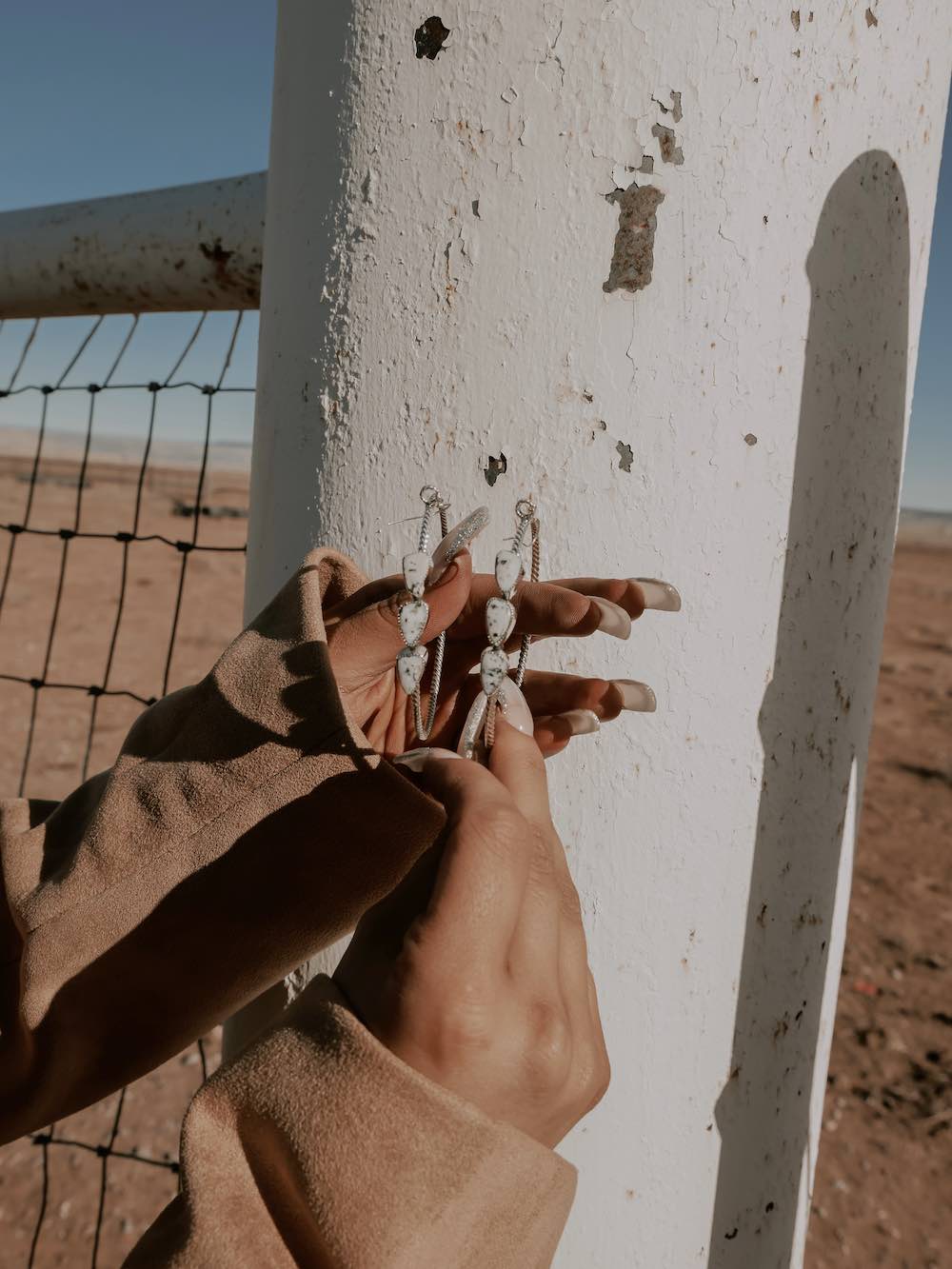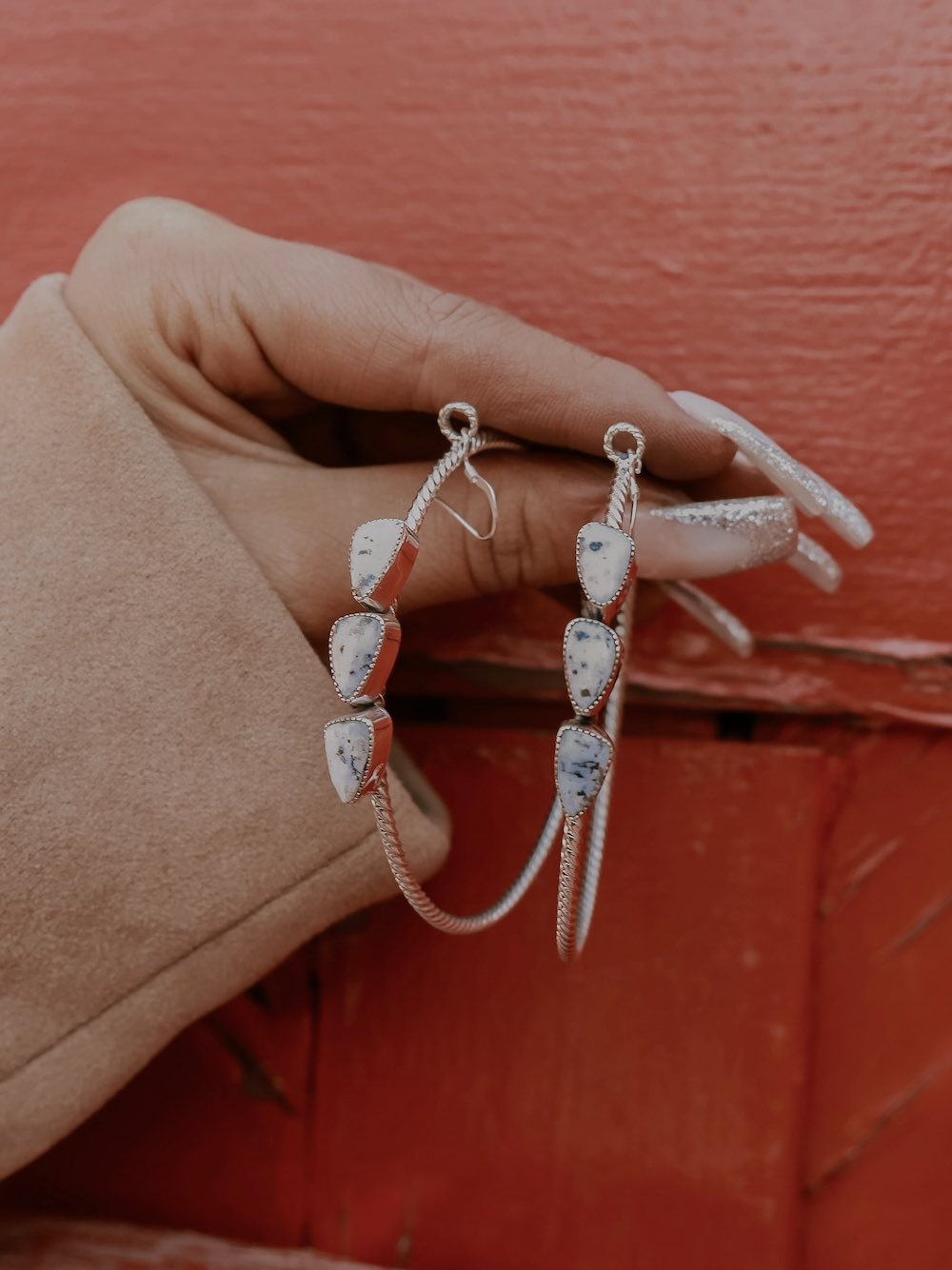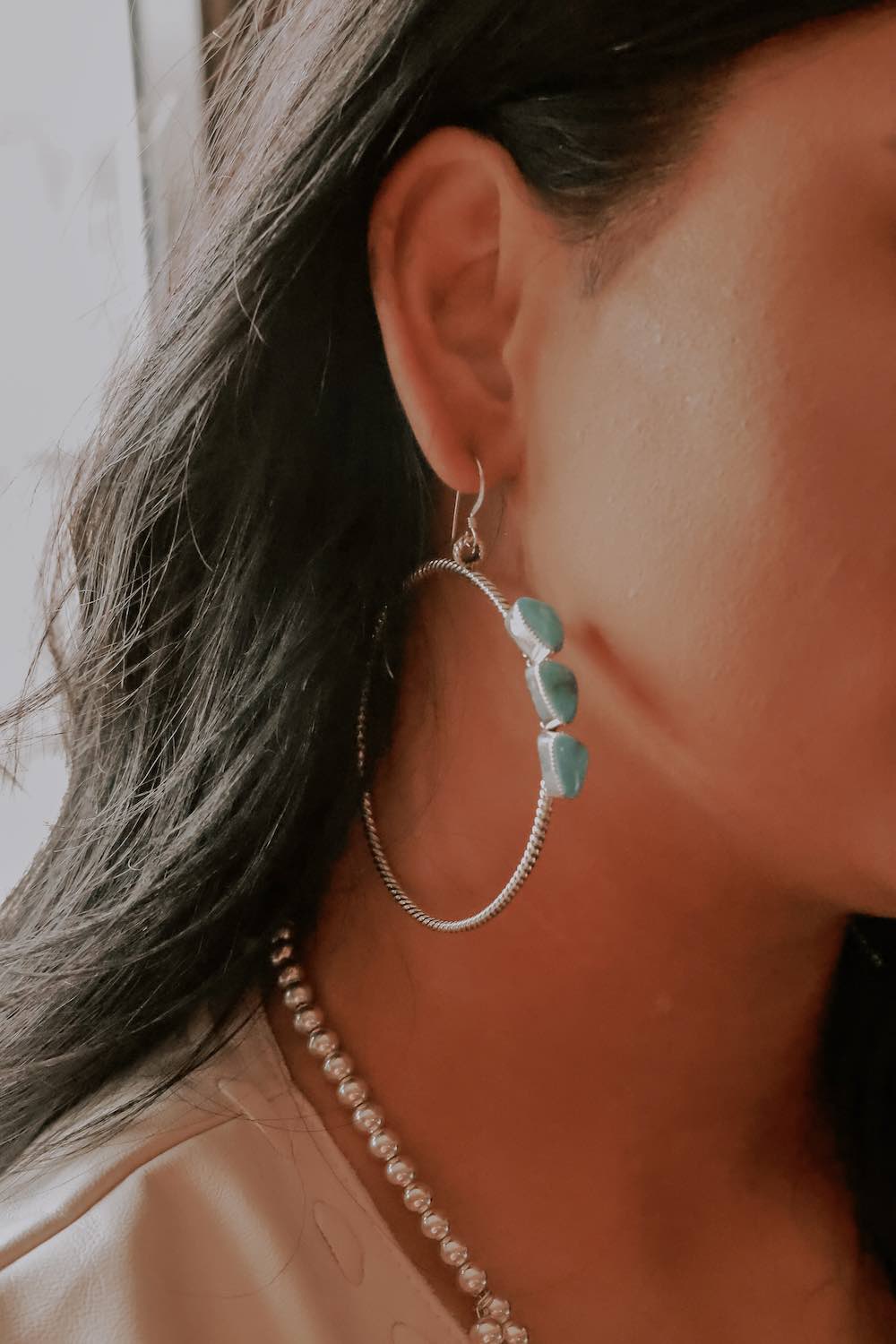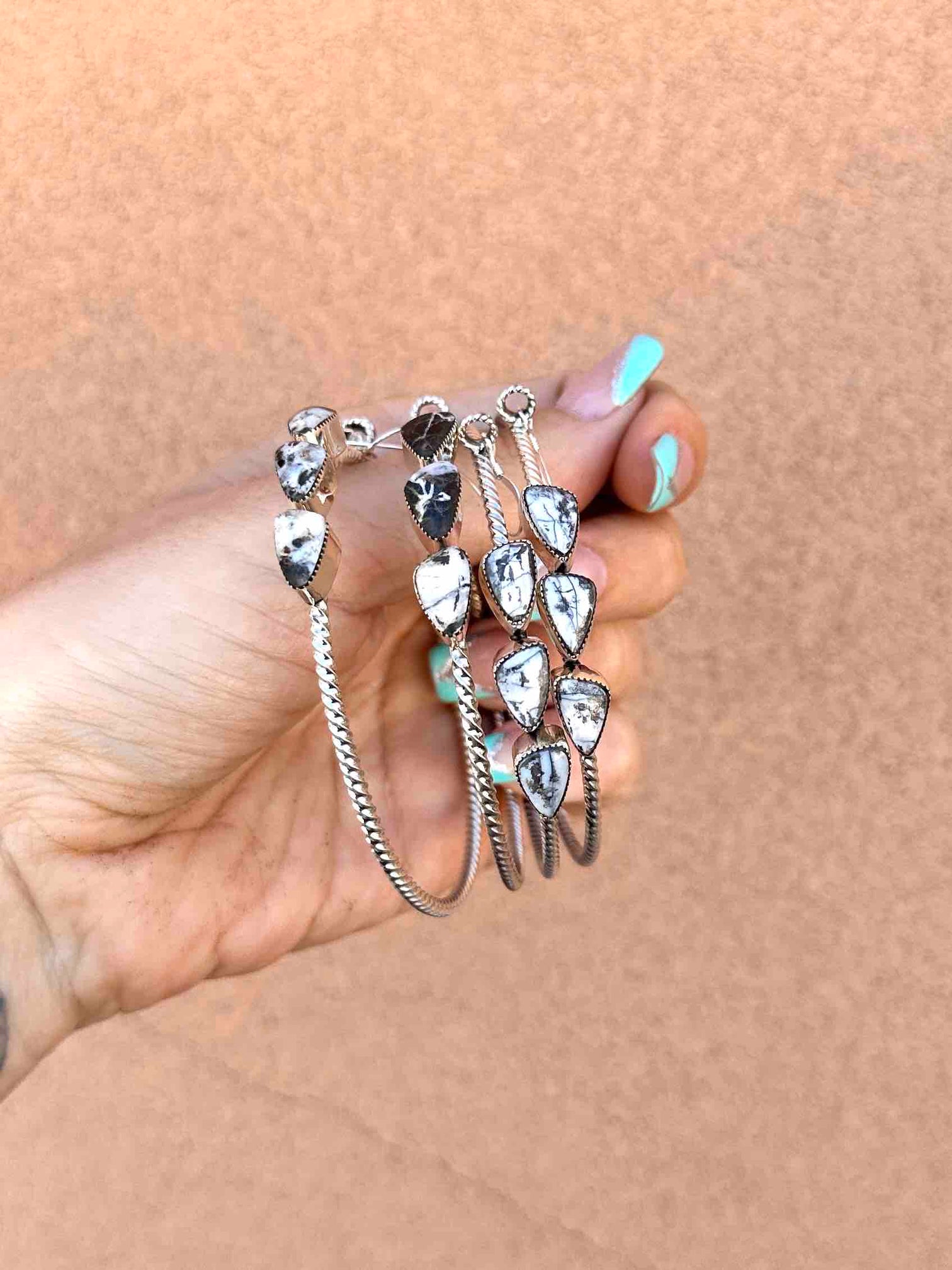 Stunninggggg

handcrafted

 925 sterling silver hoops with twisted hoop and 3 uniquely cut White Buffalo stones that hang at the front. 
Medium weight and great stand-out size! These are sure to get some compliments!! 
** White Buffalo differs a lot stone to stone, and we cut straight from slab.
Have divided these as best we can into black or white preference but remember you're going to get 
something perfectly unique! ** 
Full length: approx 85mm including the hook.