RTS ★ MELIKAN STRIKES AGAIN CUFF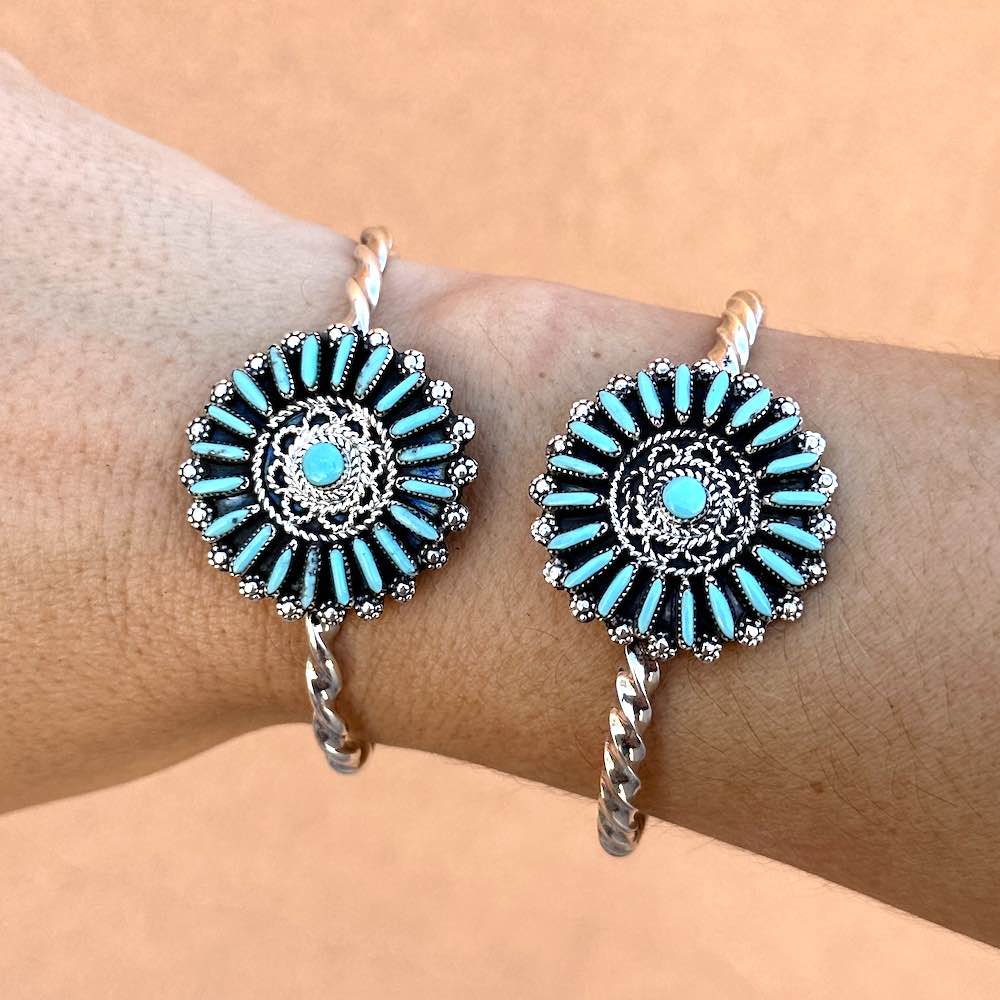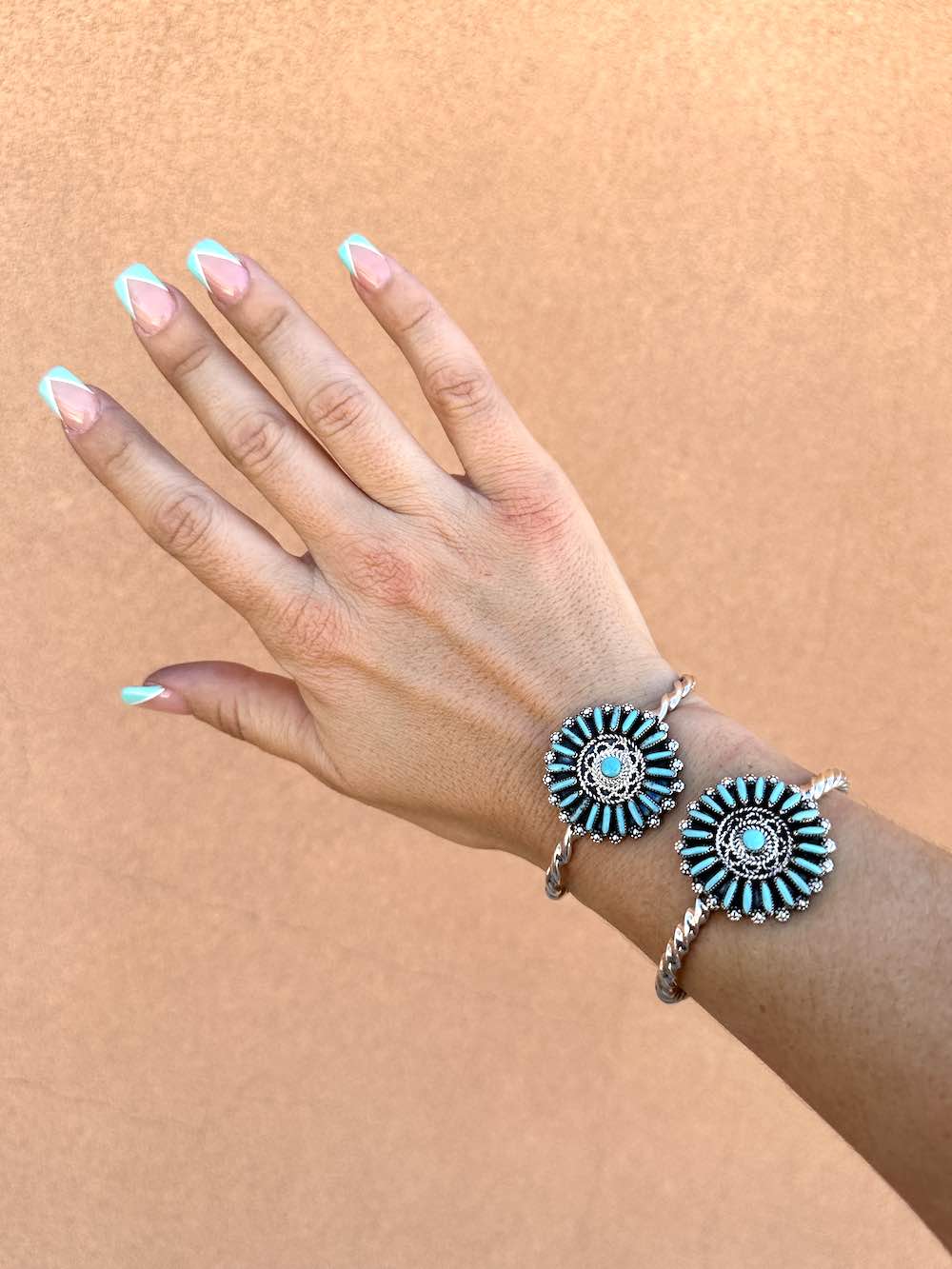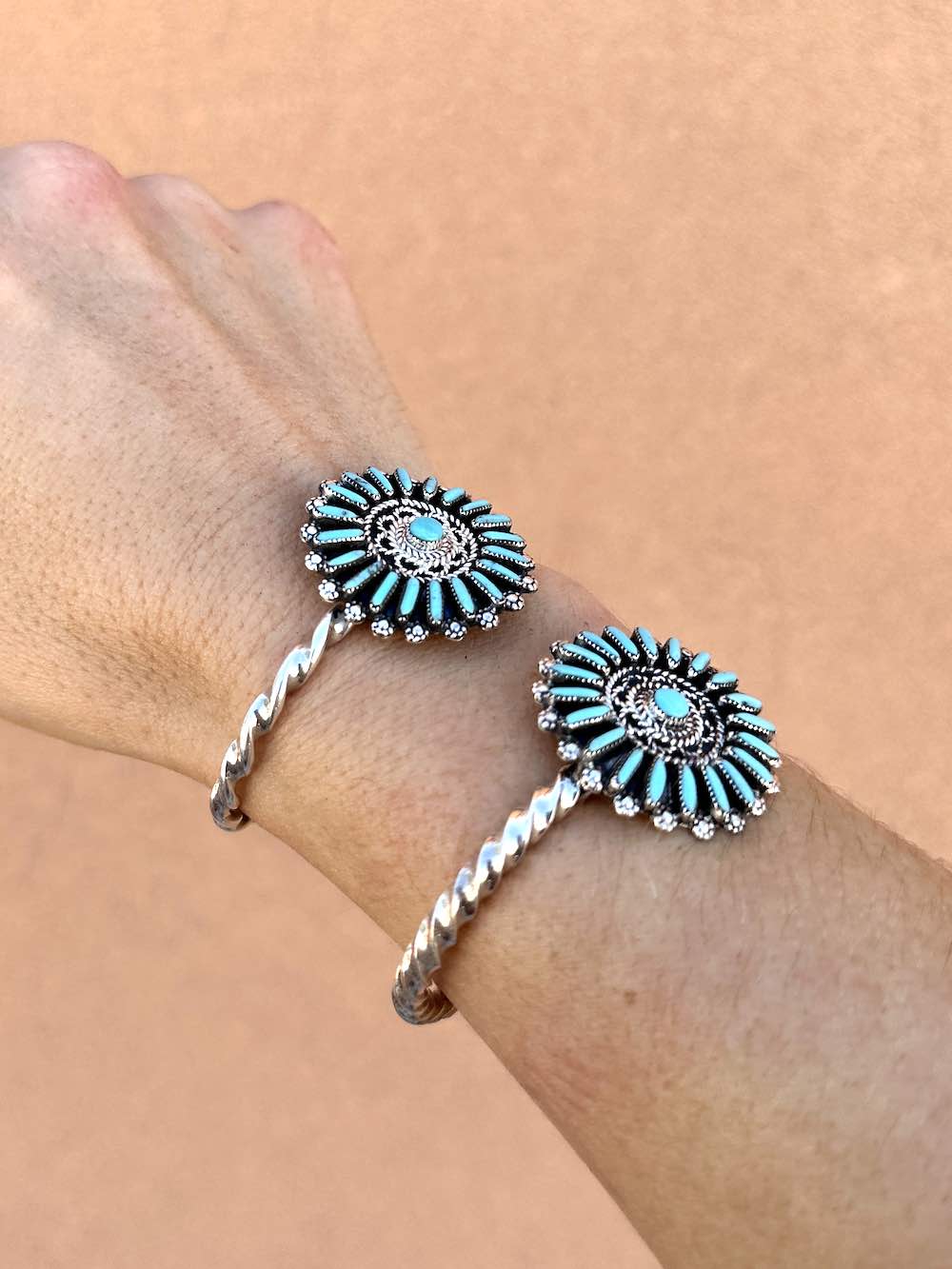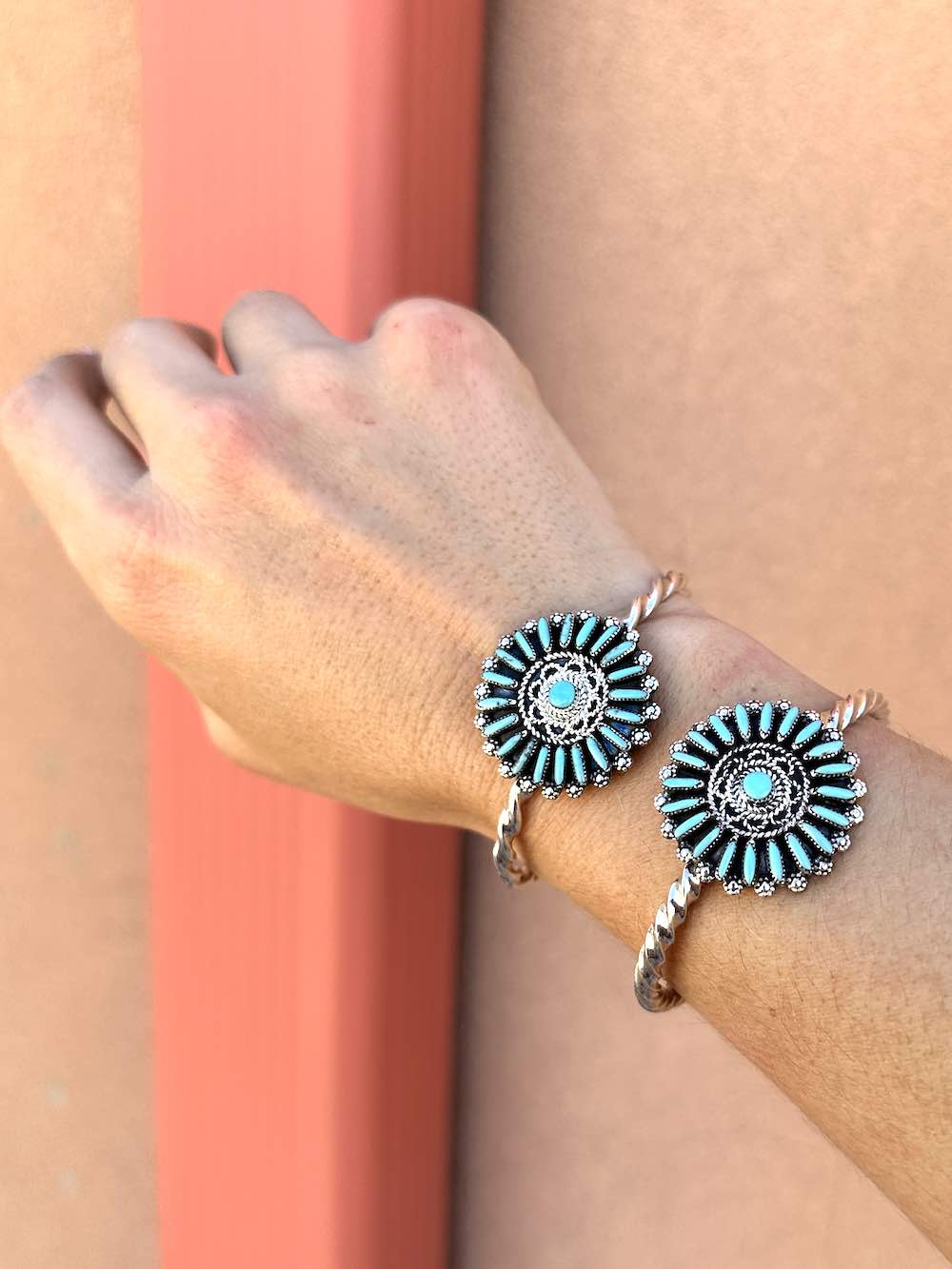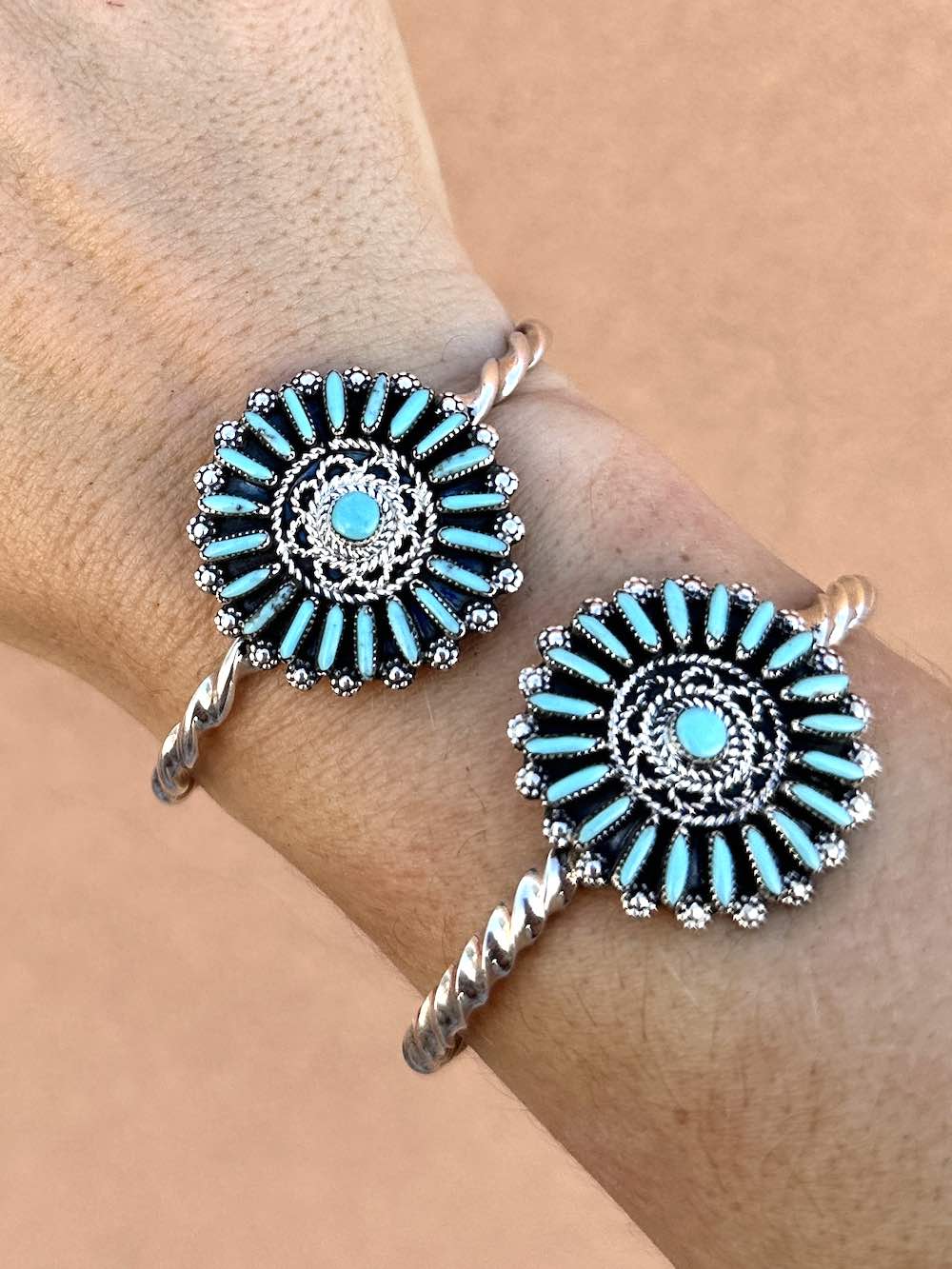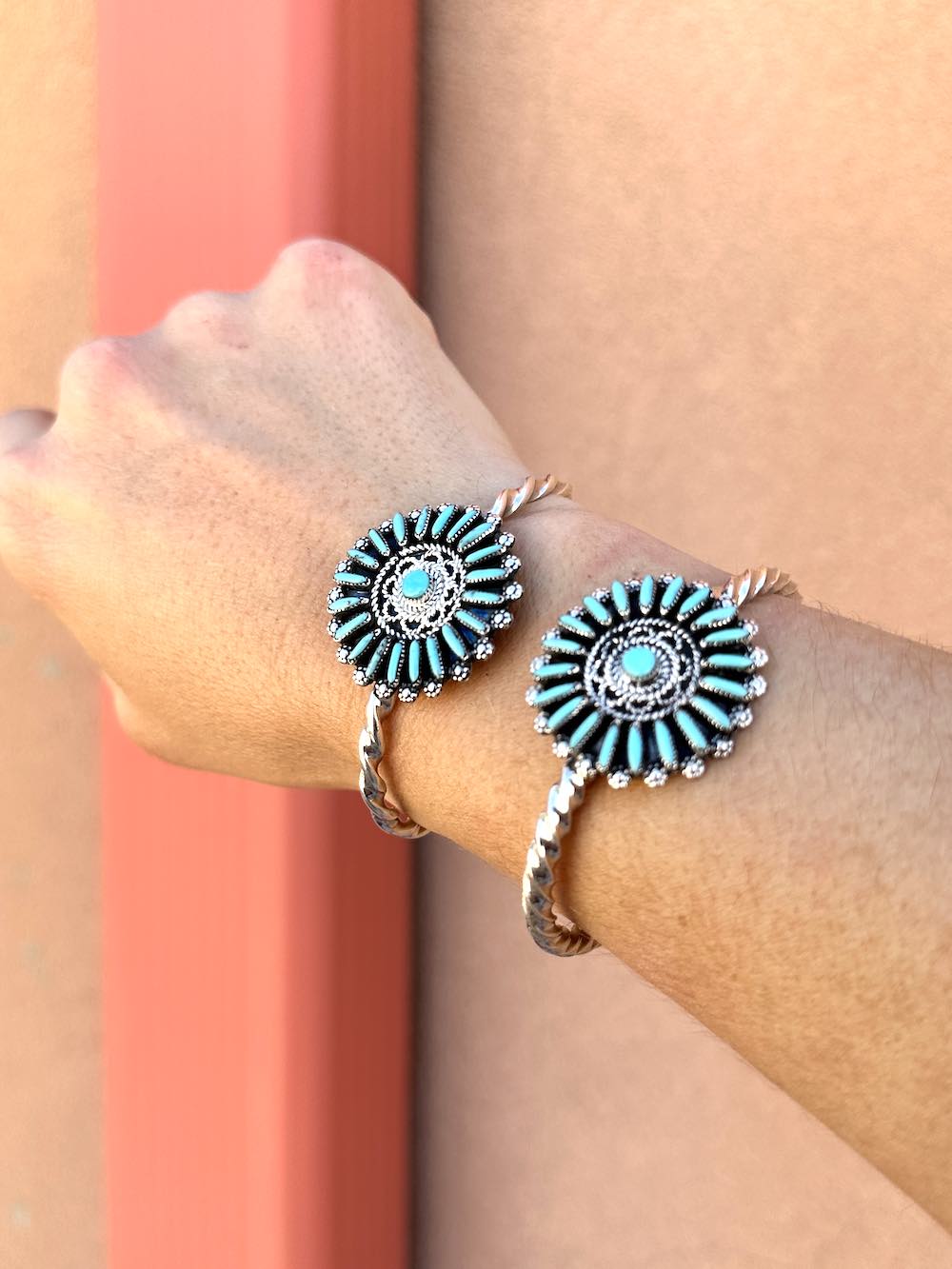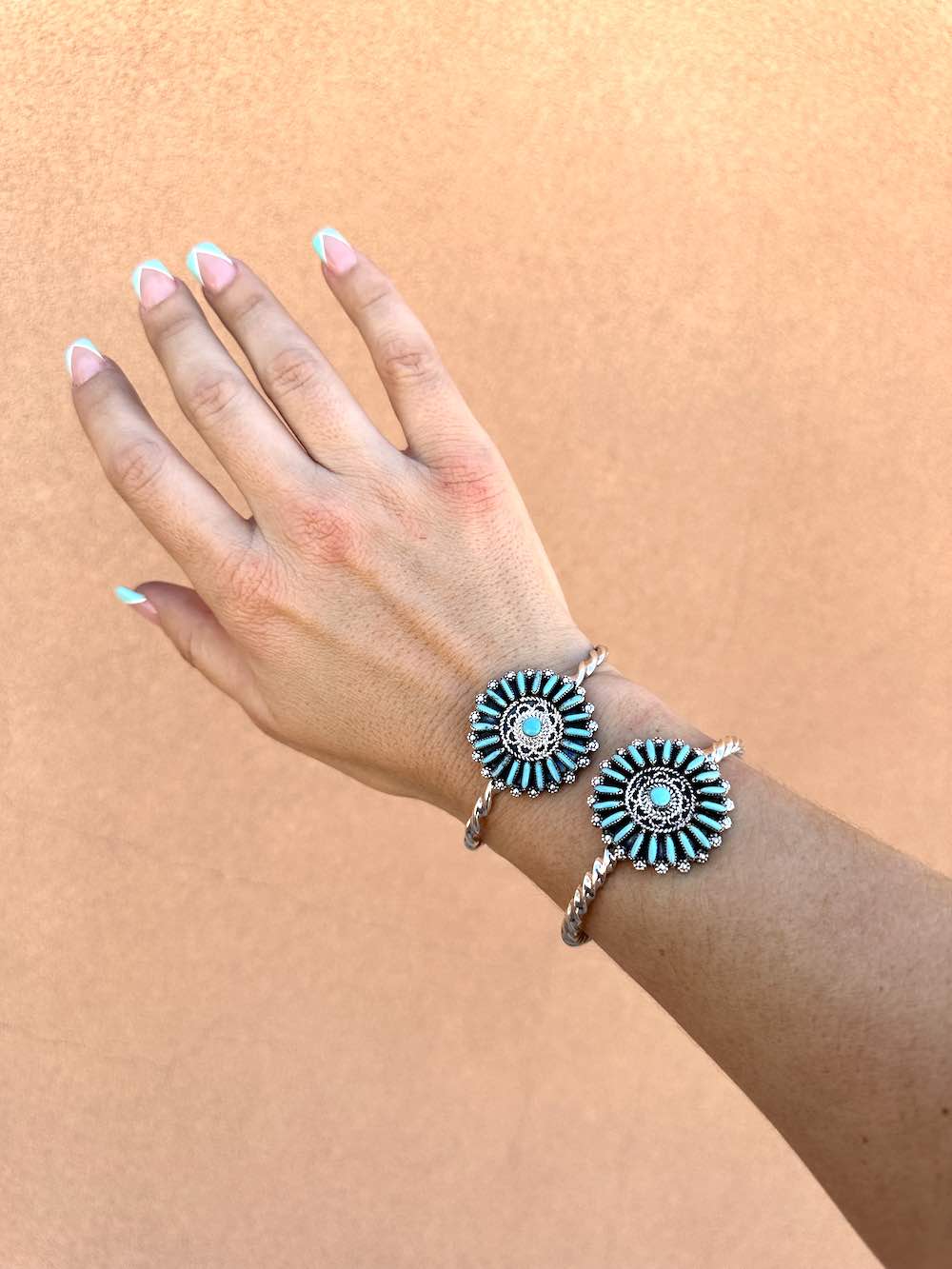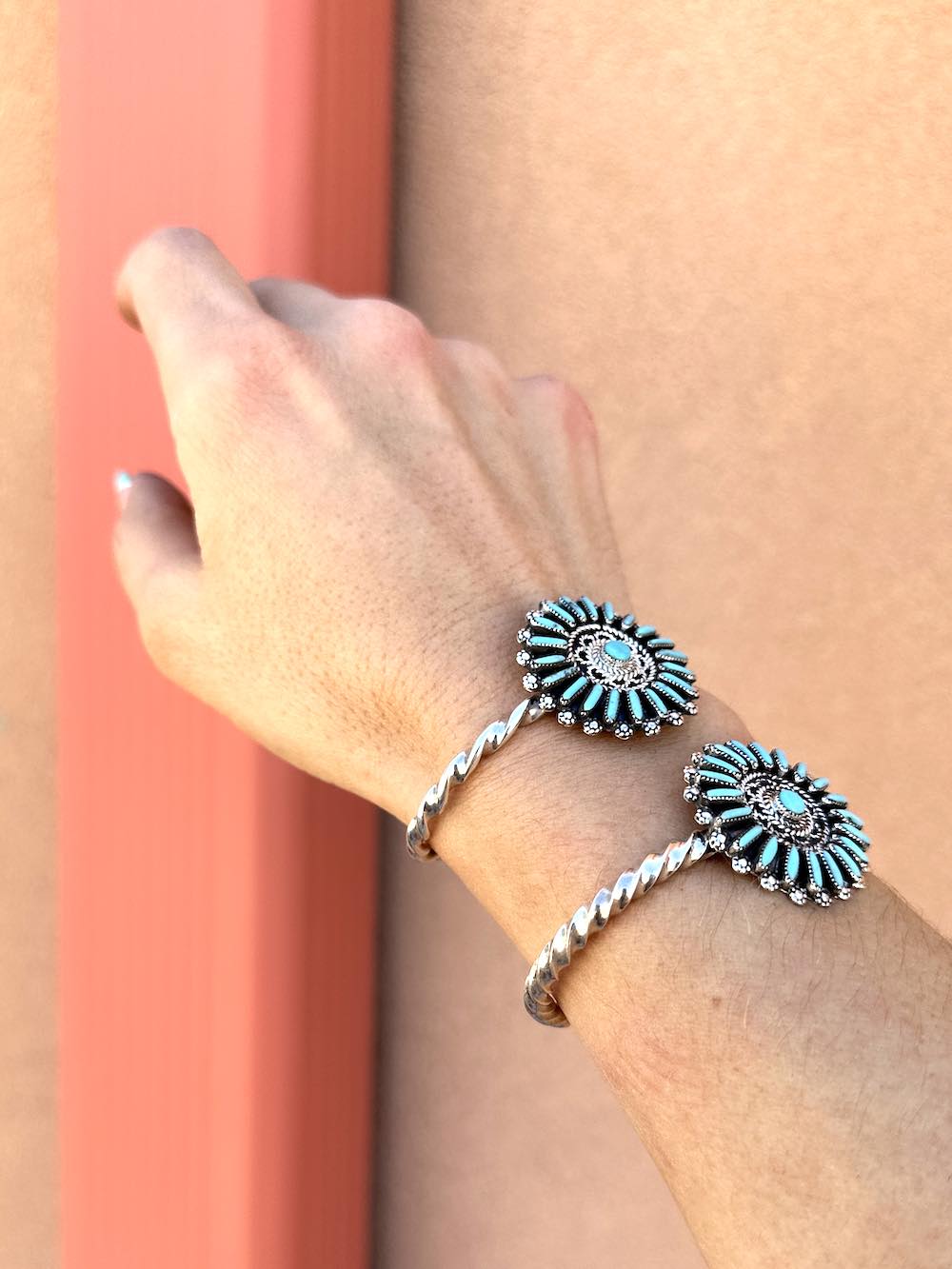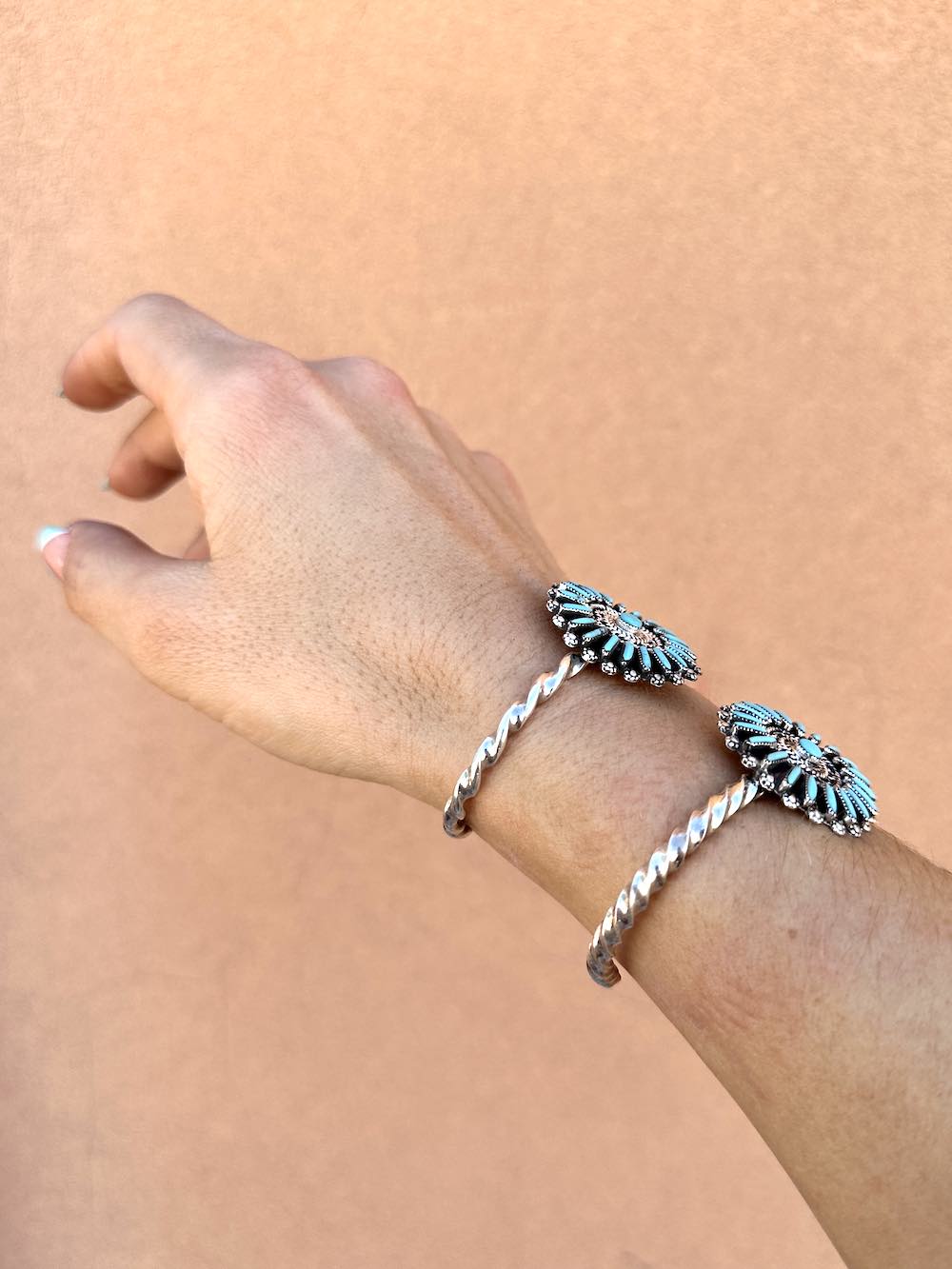 Artist Harry Melikan strikes again with this STUNNING Needlepoint cuff!! 
925 sterling silver with genuine hand inlaid Turquoise stones! 
One of the best artists in the bizz, and boi does he have some personality! 
Pretty much we're Harry's biggest fans,. Yup. 
20 stones around + 1 centre stone. 
Diameter: 60mm- no stretch.
Suits Medium wrists.