RTS ★ LIGHT AS A FEATHER EARRINGS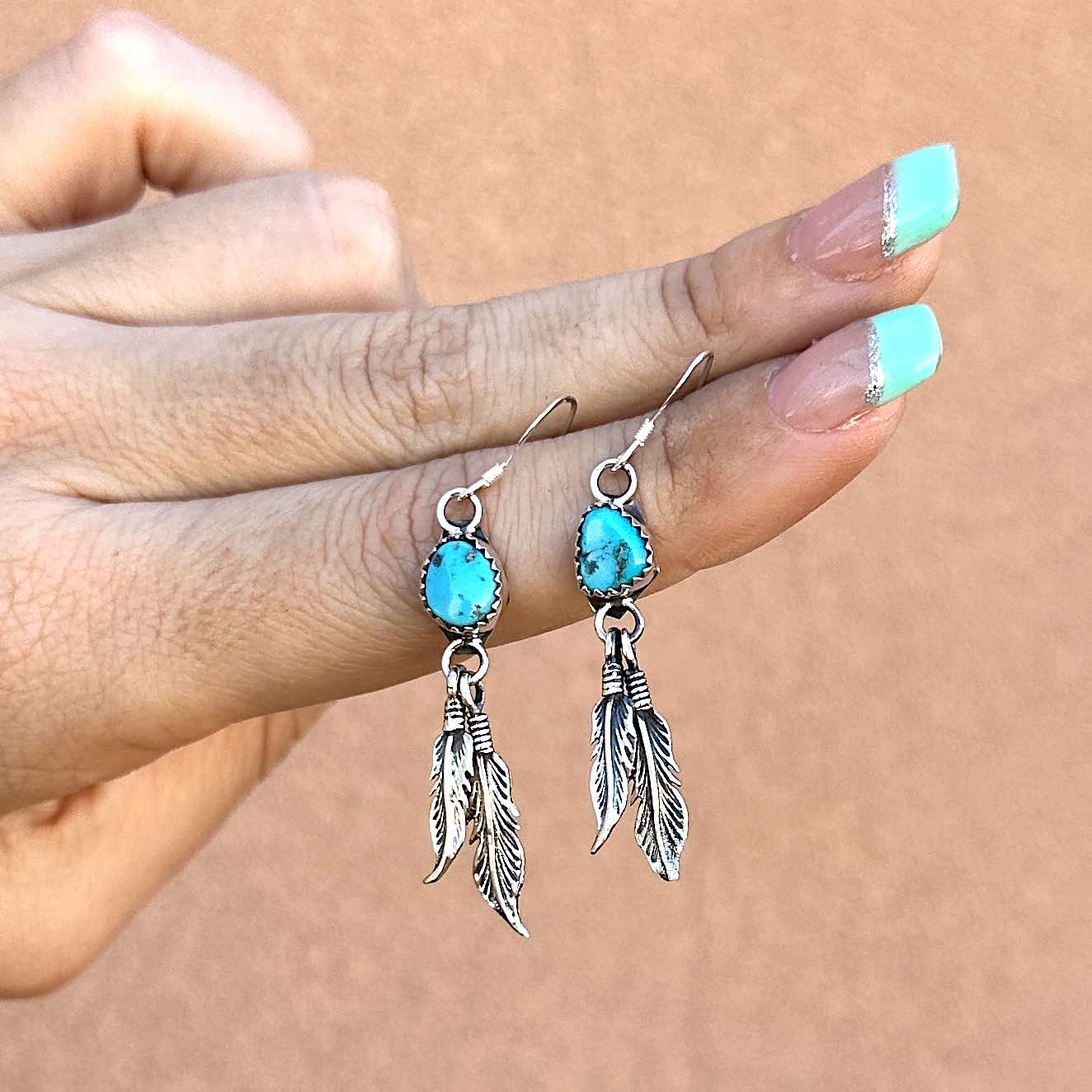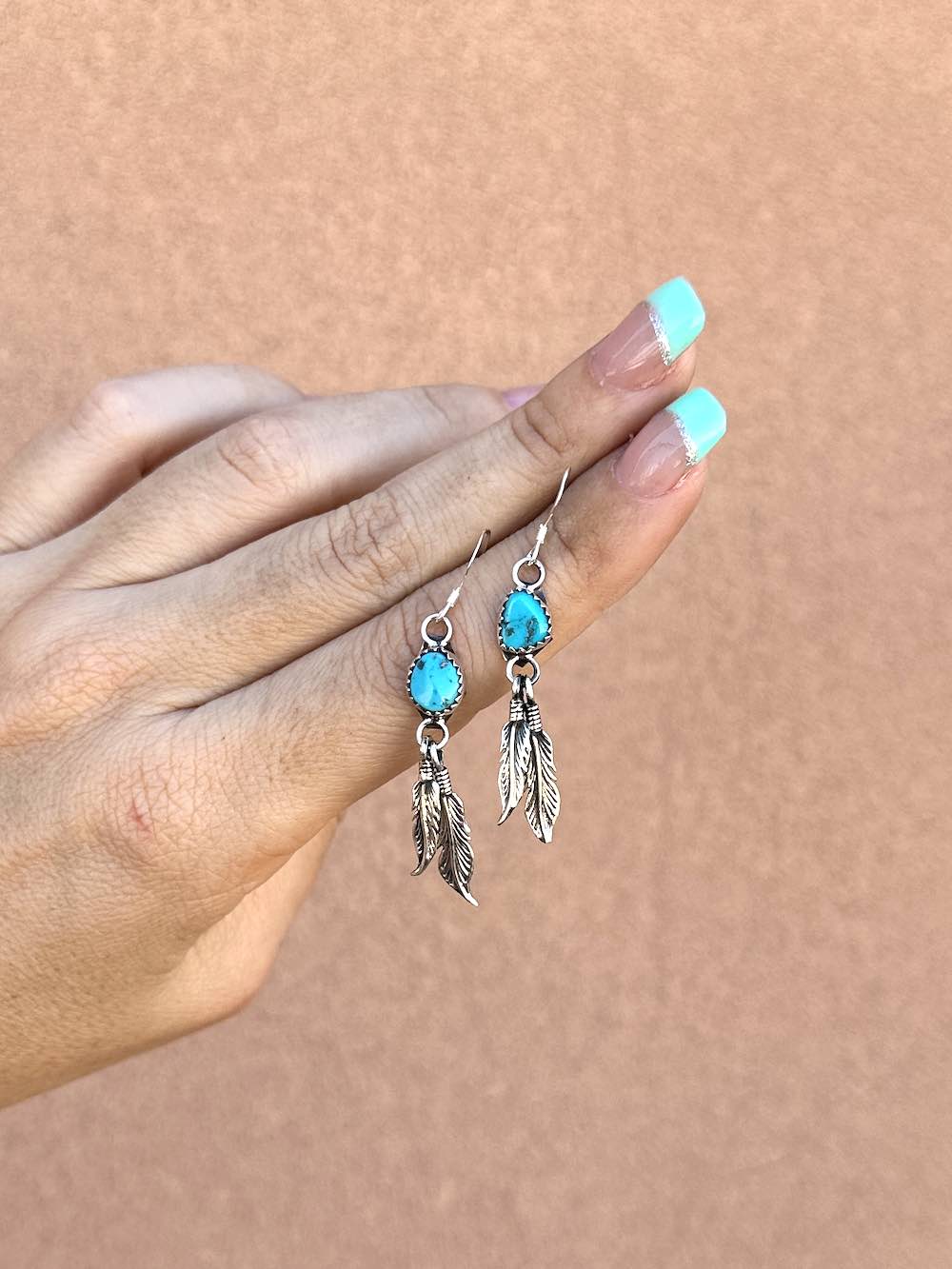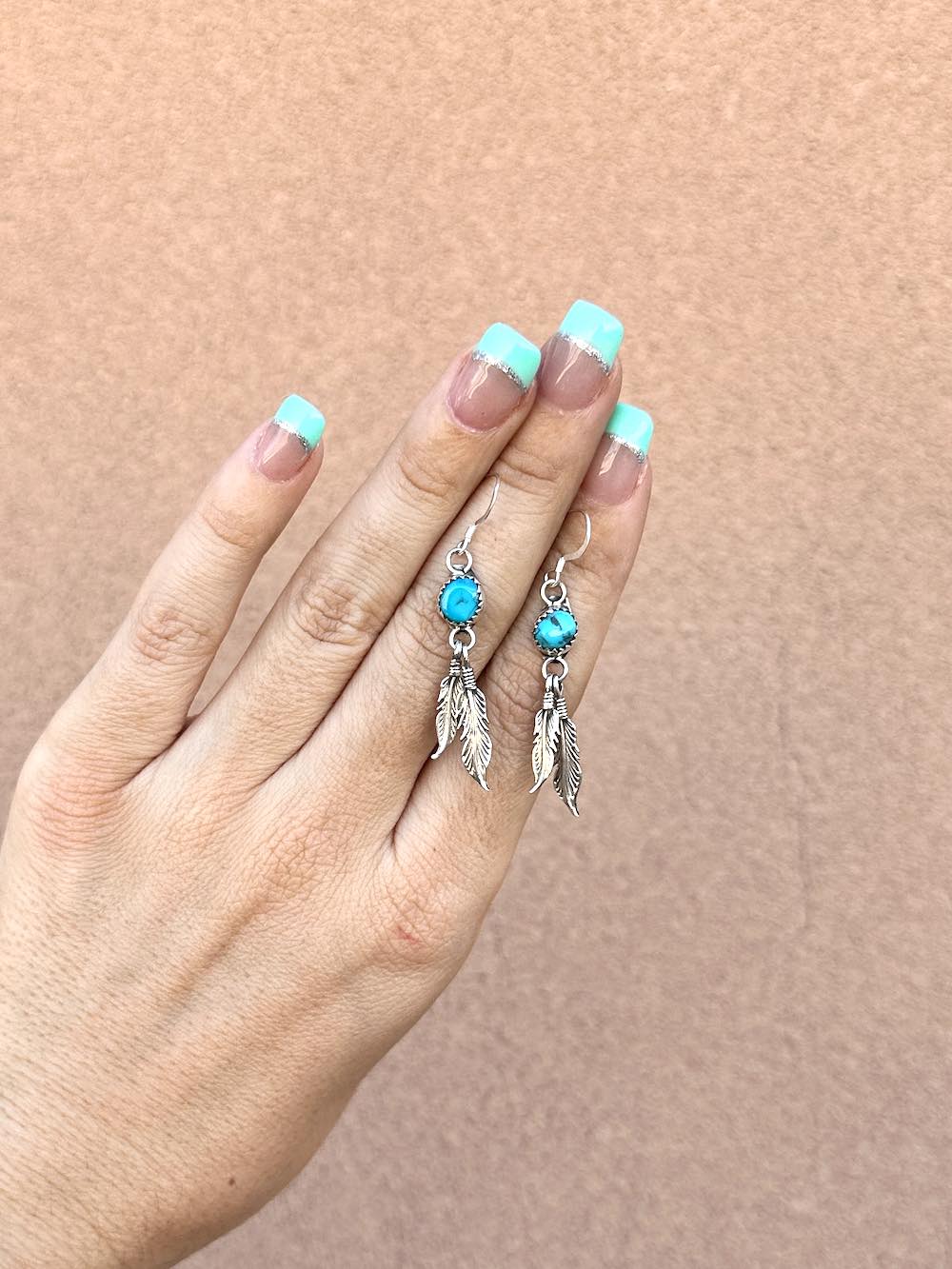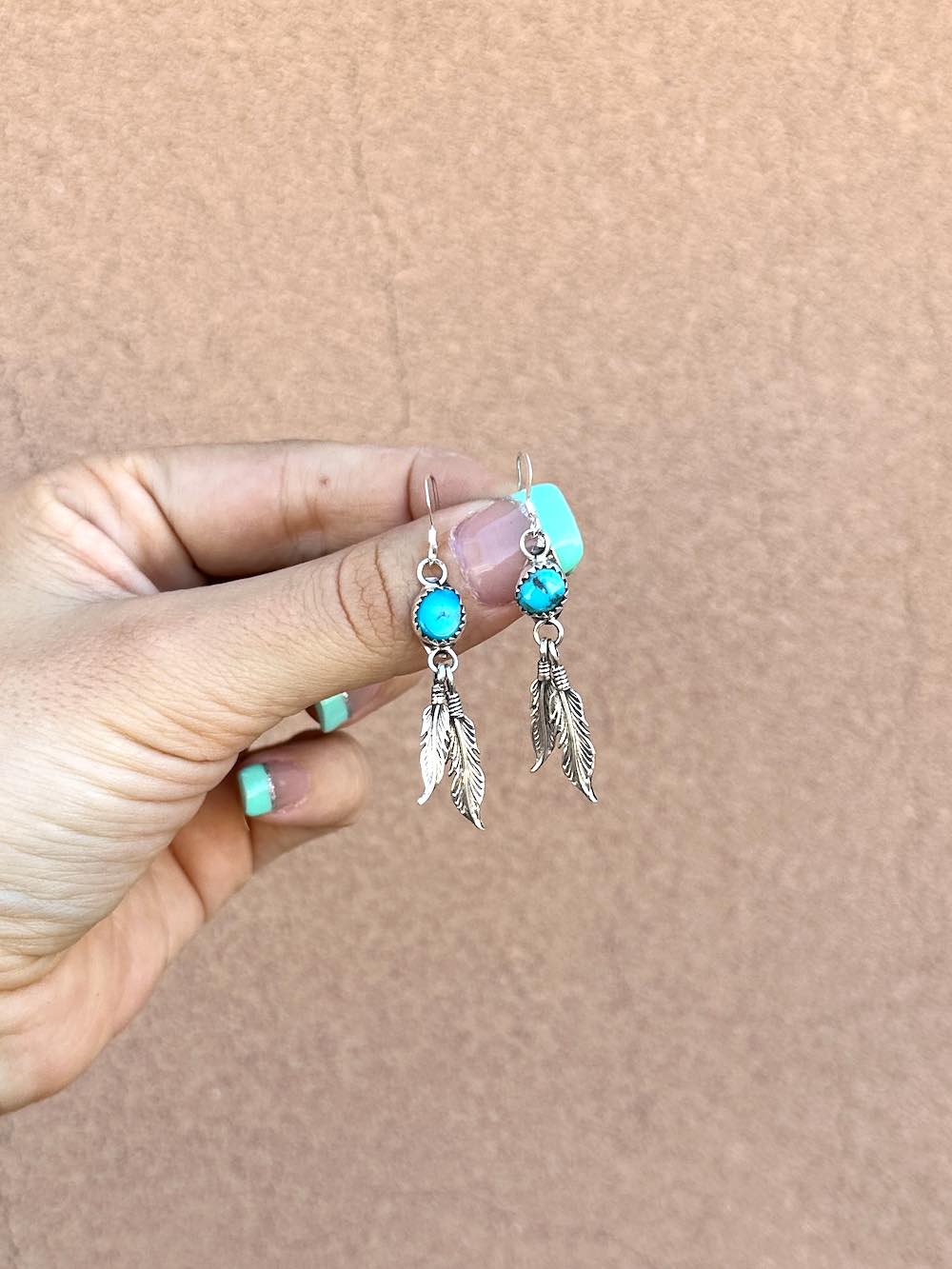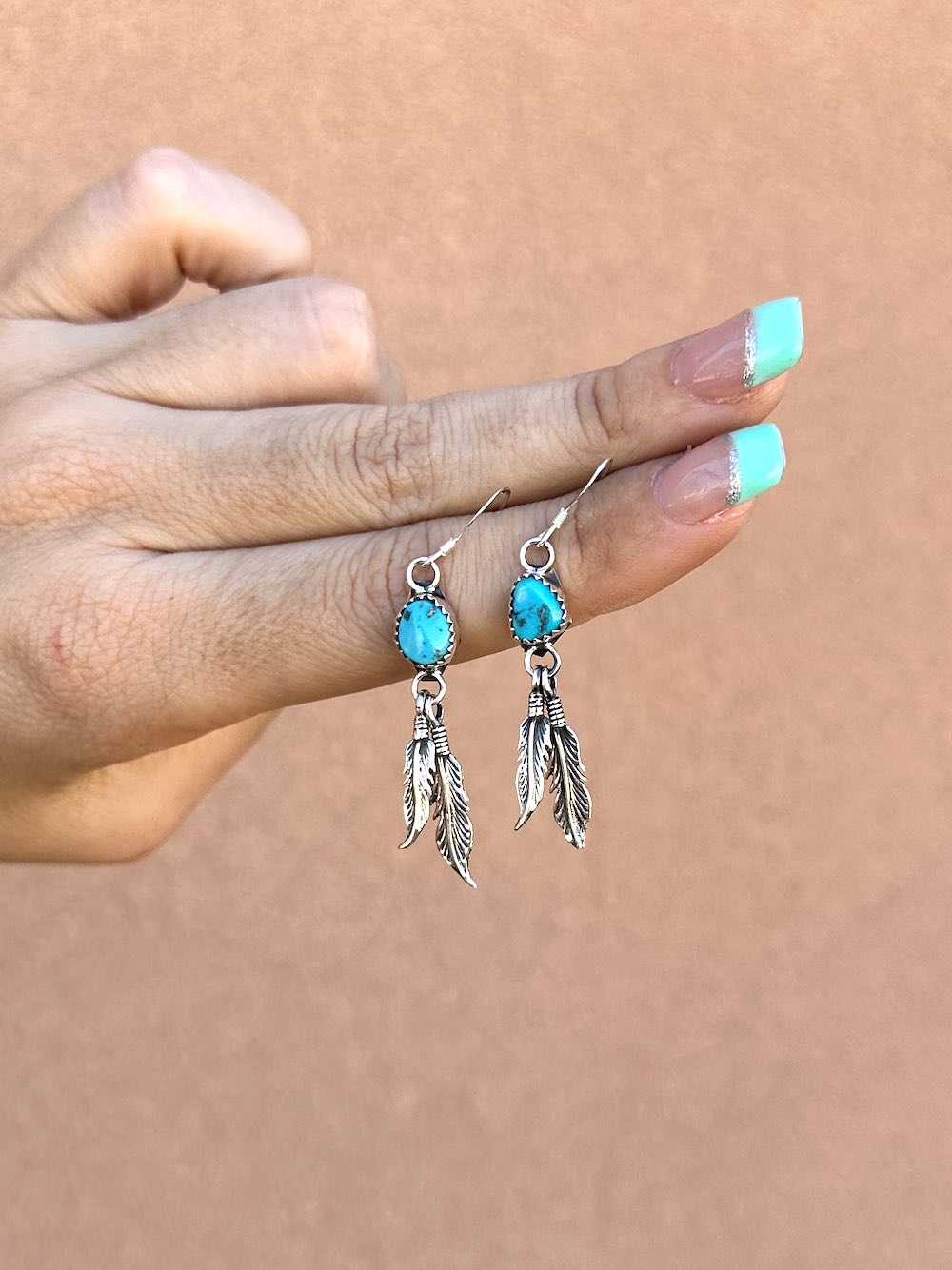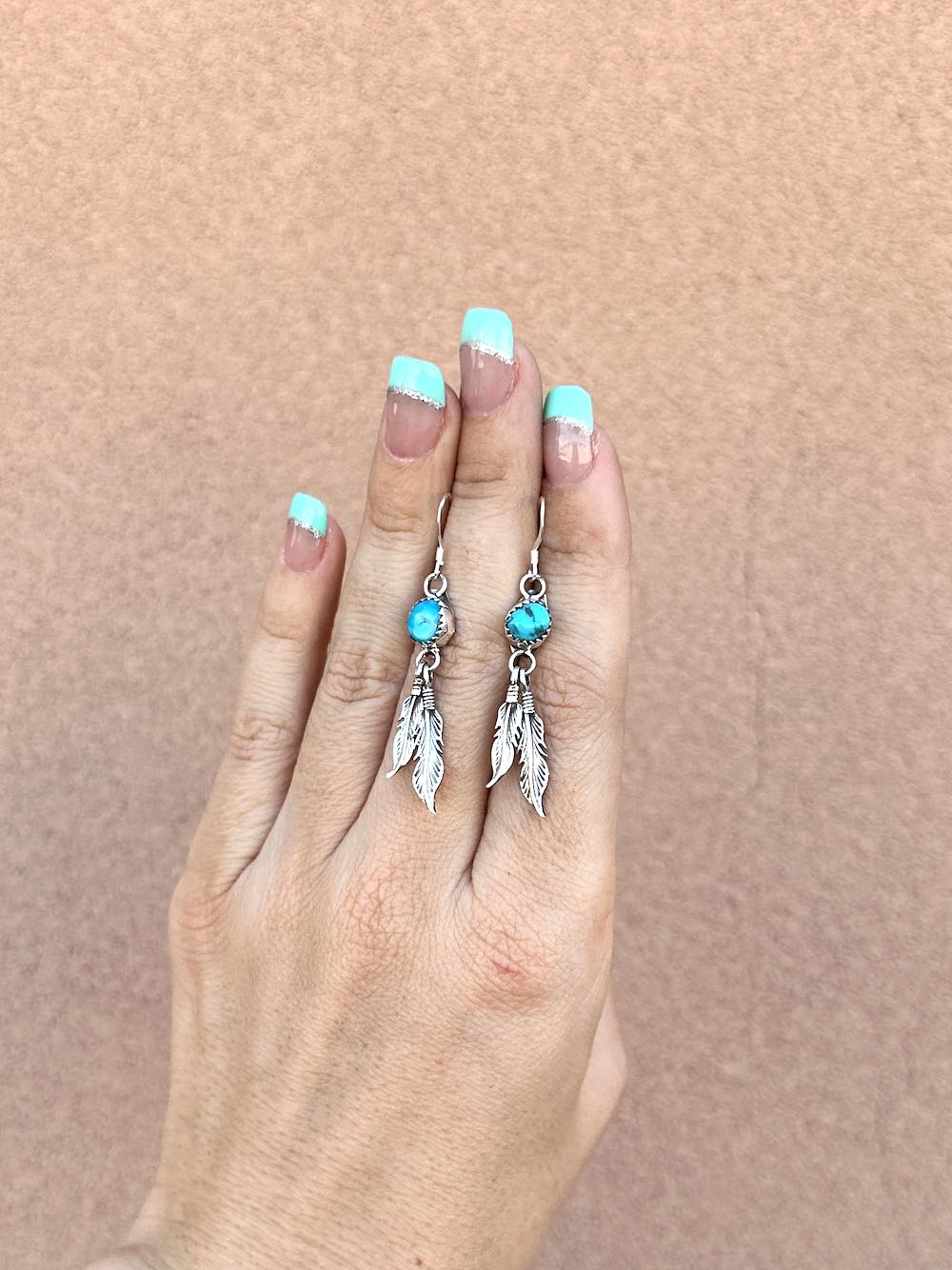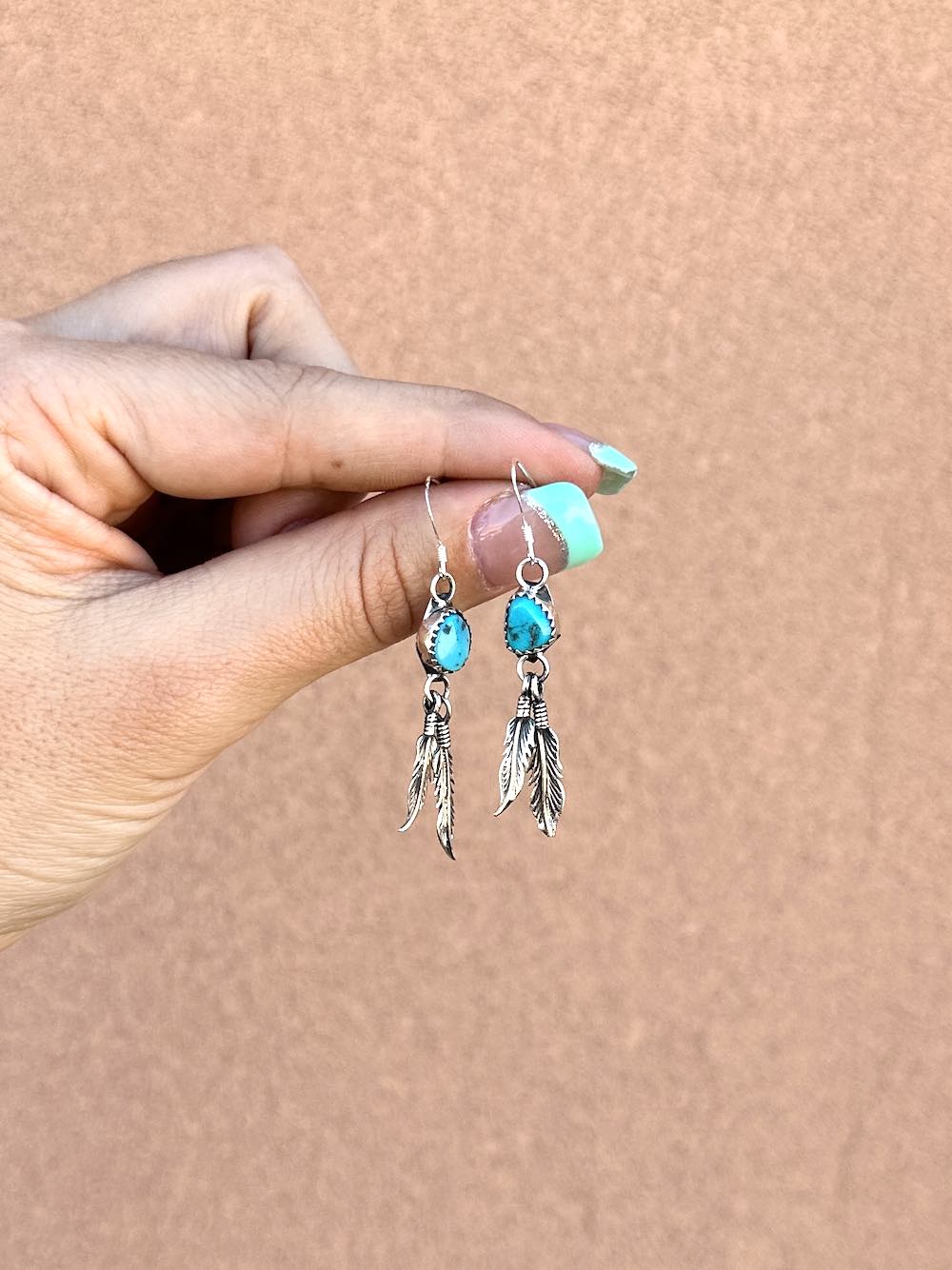 They really are just about as light as a feather... but like, imagine 2 feathers, dipped in sterling silver, with a Turquoise stone each.
Yep, Its like that! ;)
Oh, and not just ANY Turquoise but this is Genuine Sleeping Beauty nugget Turquoise so one of the most sought out stones there is since the mine closed years ago! 
925 sterling silver, handmade in New Mexico! 
We have a few pairs (we've photographed 2 here) so expect something uniquely beautiful. Do not expect a perfect match because of the unique stone cut.
A bit over 2'' in full length.