RTS ★ HEY THERE NECKLACE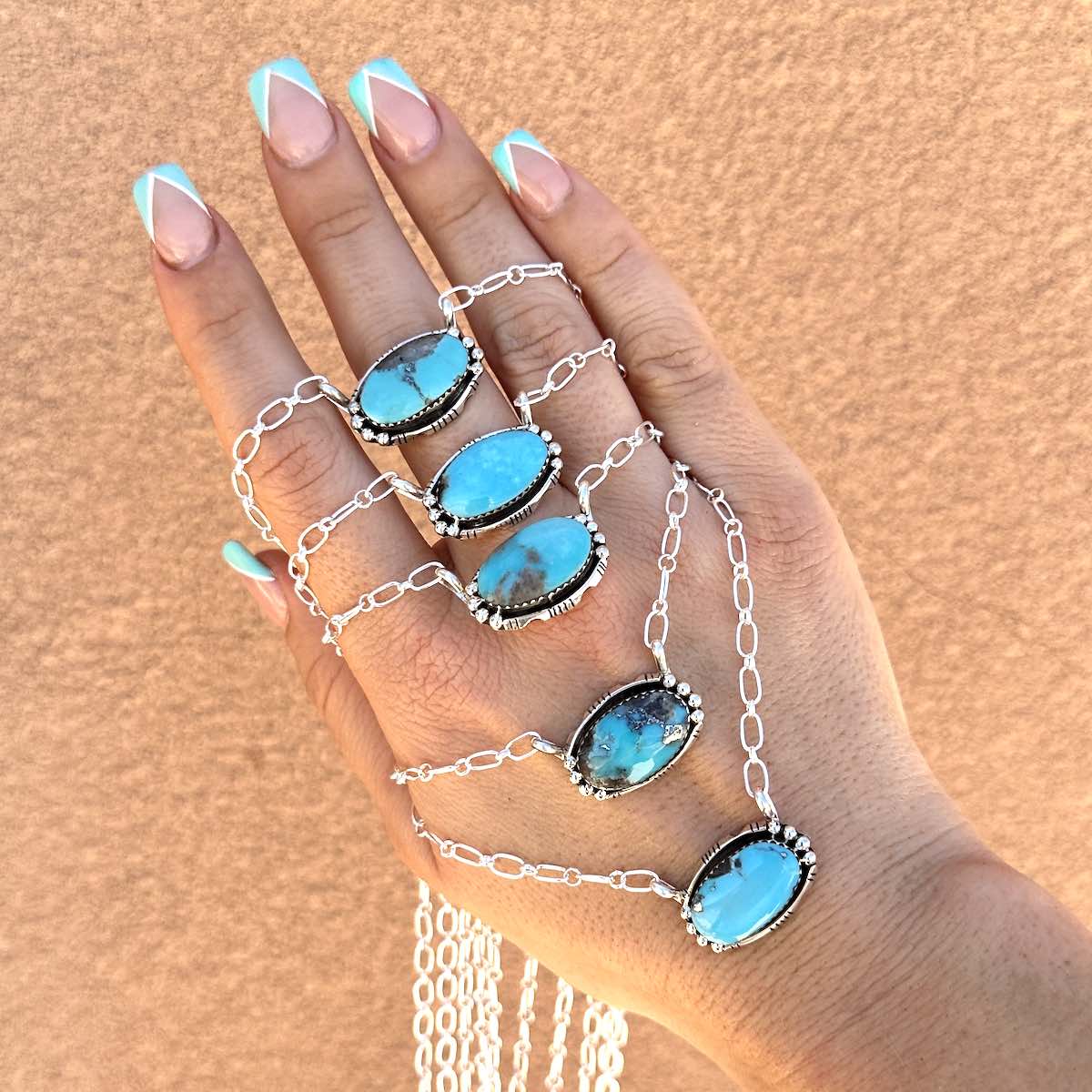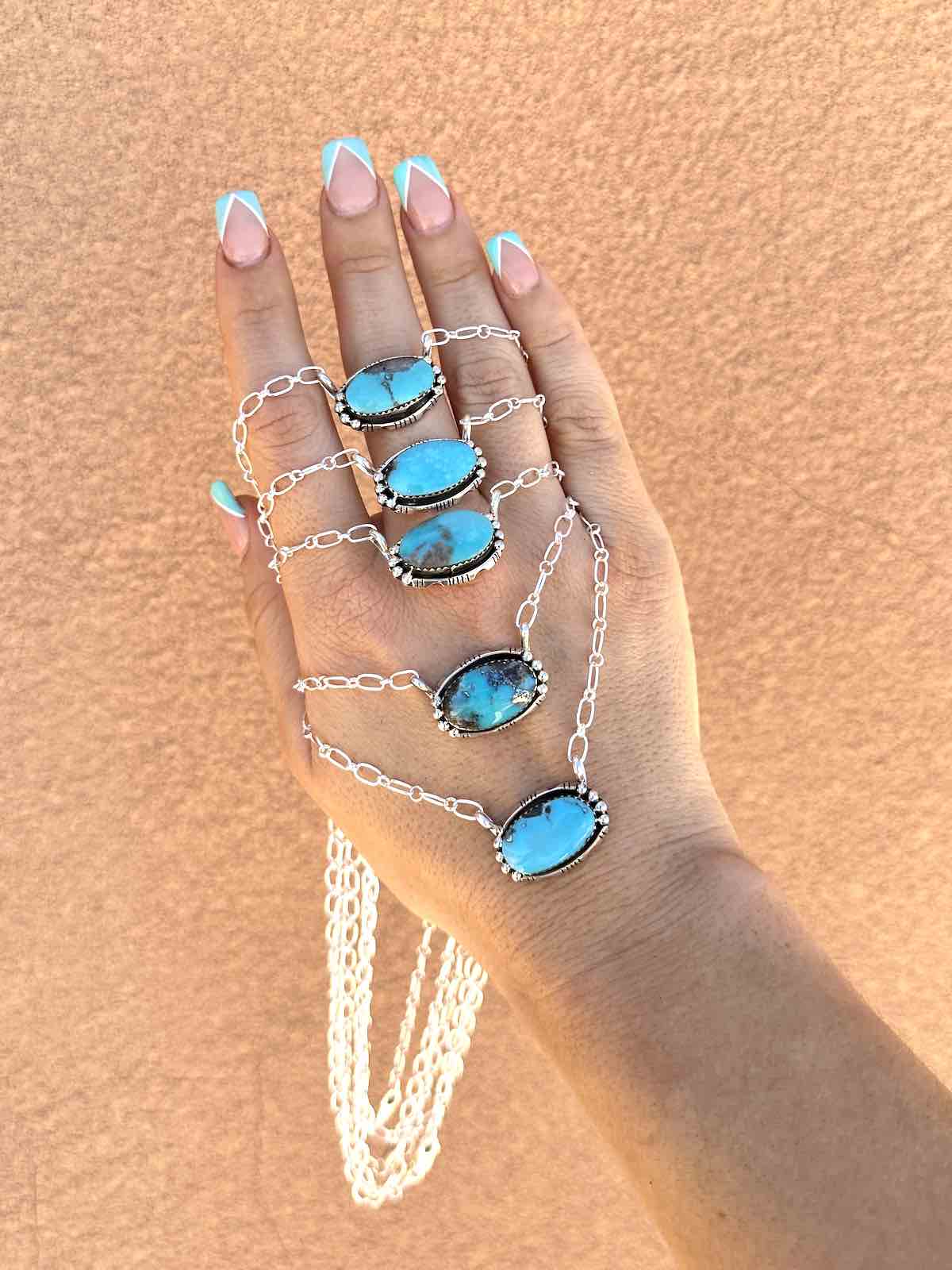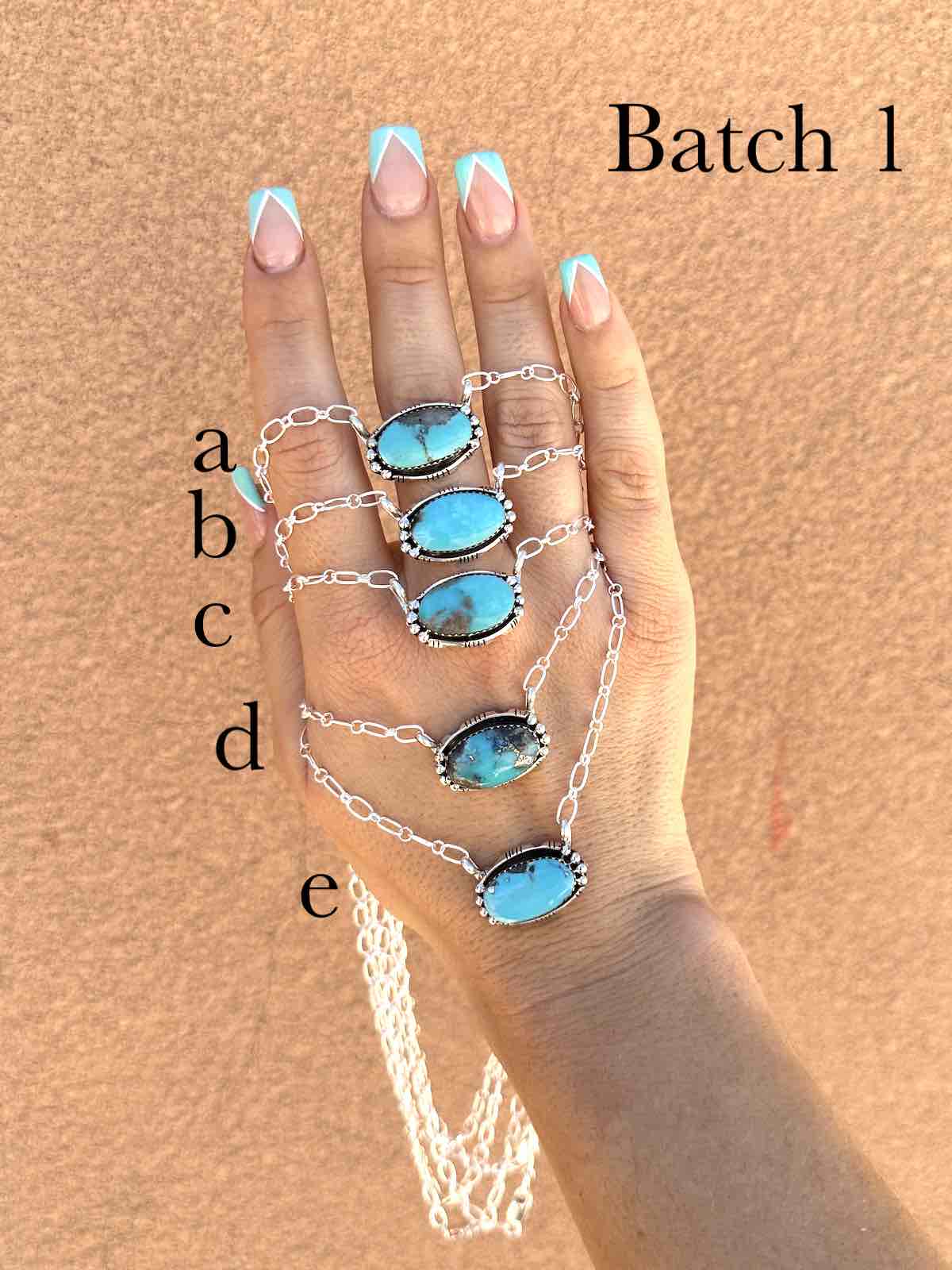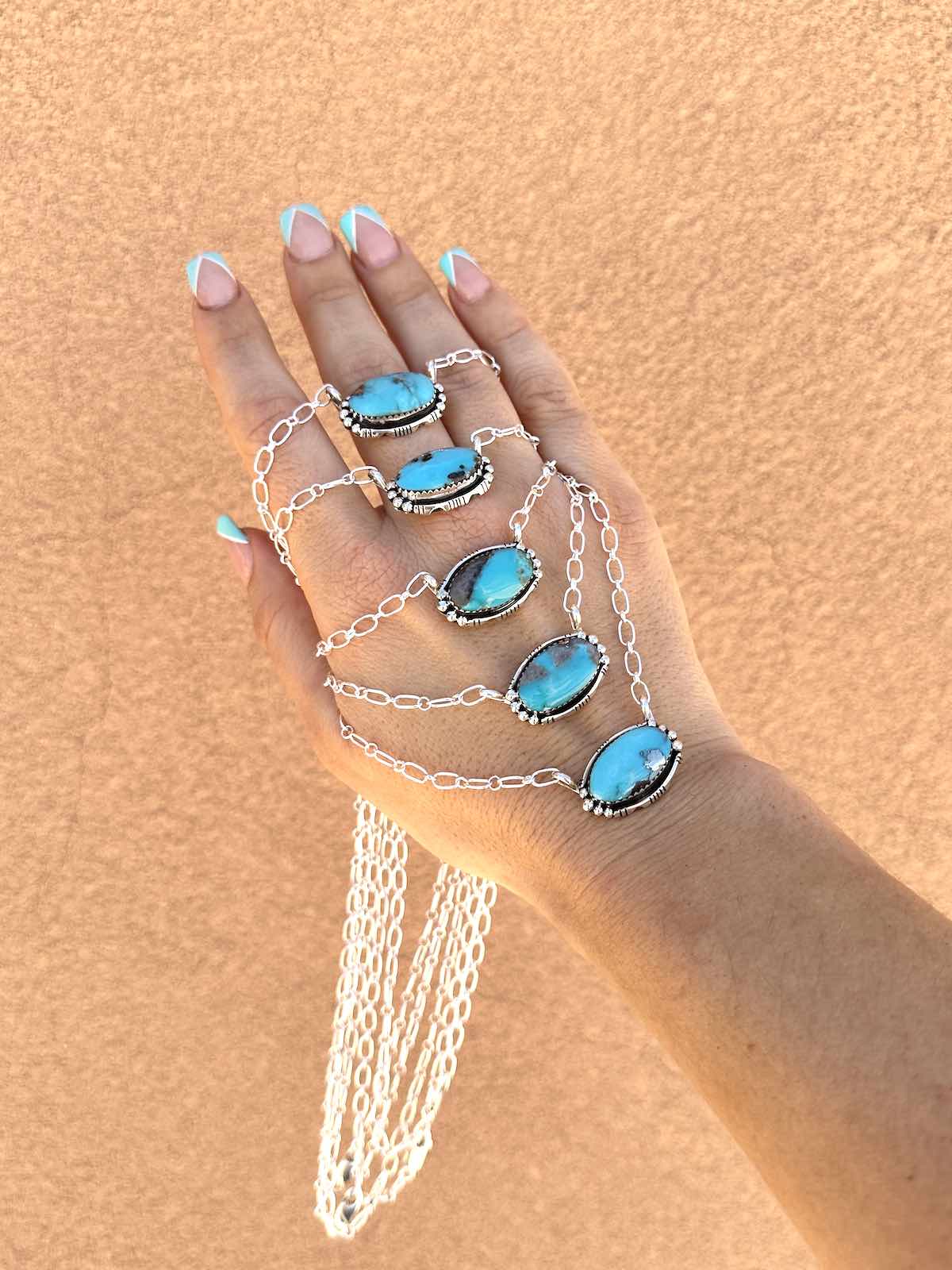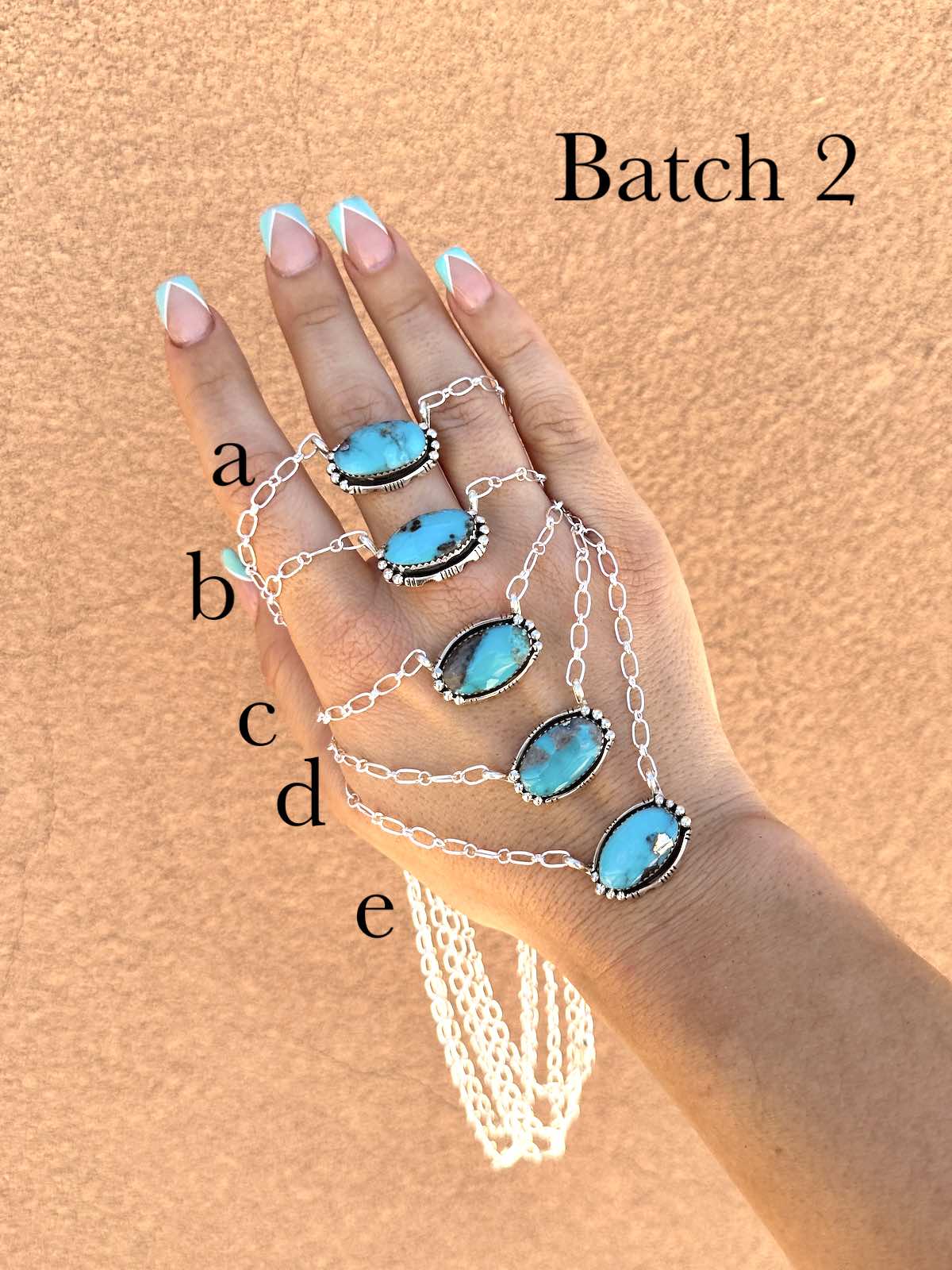 Super sweeeeet little oval stone necklaces with blue Campitos Turquoise.
Adorable 925 sterling silver setting and cast on a 18'' chain.
Note: the darker parts you see here are part of the host rock, aaand those metallic bits are Pyrite, also from its host rock! 
Pretty cooool!!