RTS ★ GREEN TURQUOISE Inlay Hoops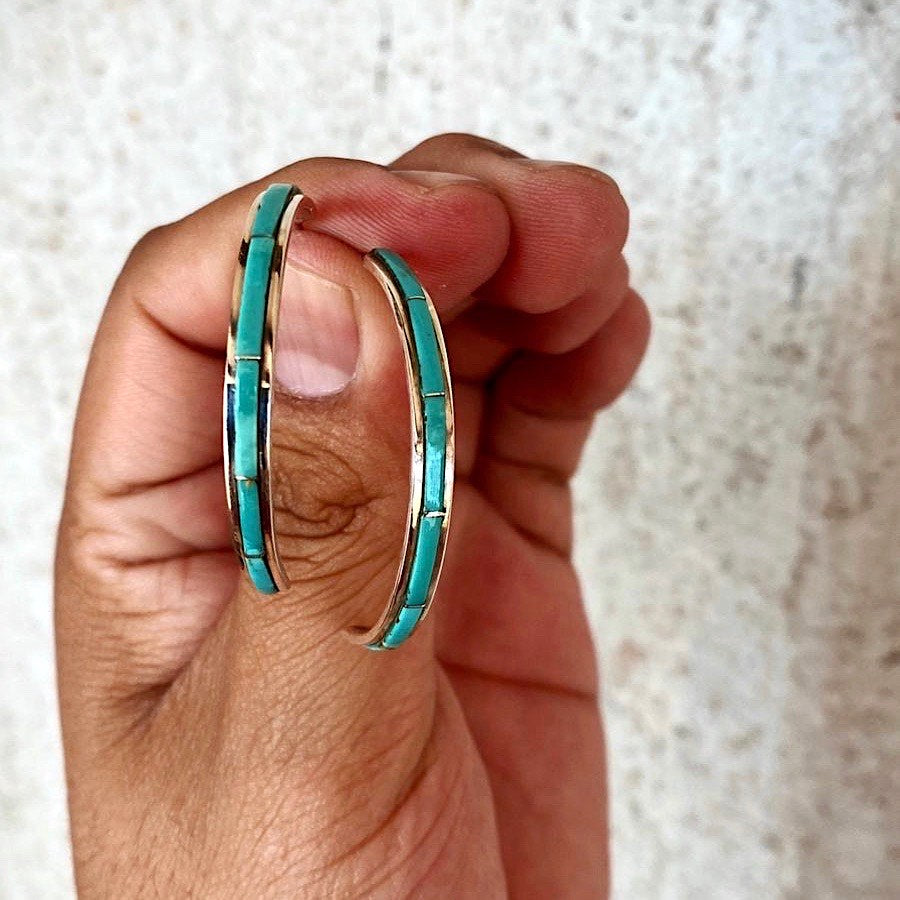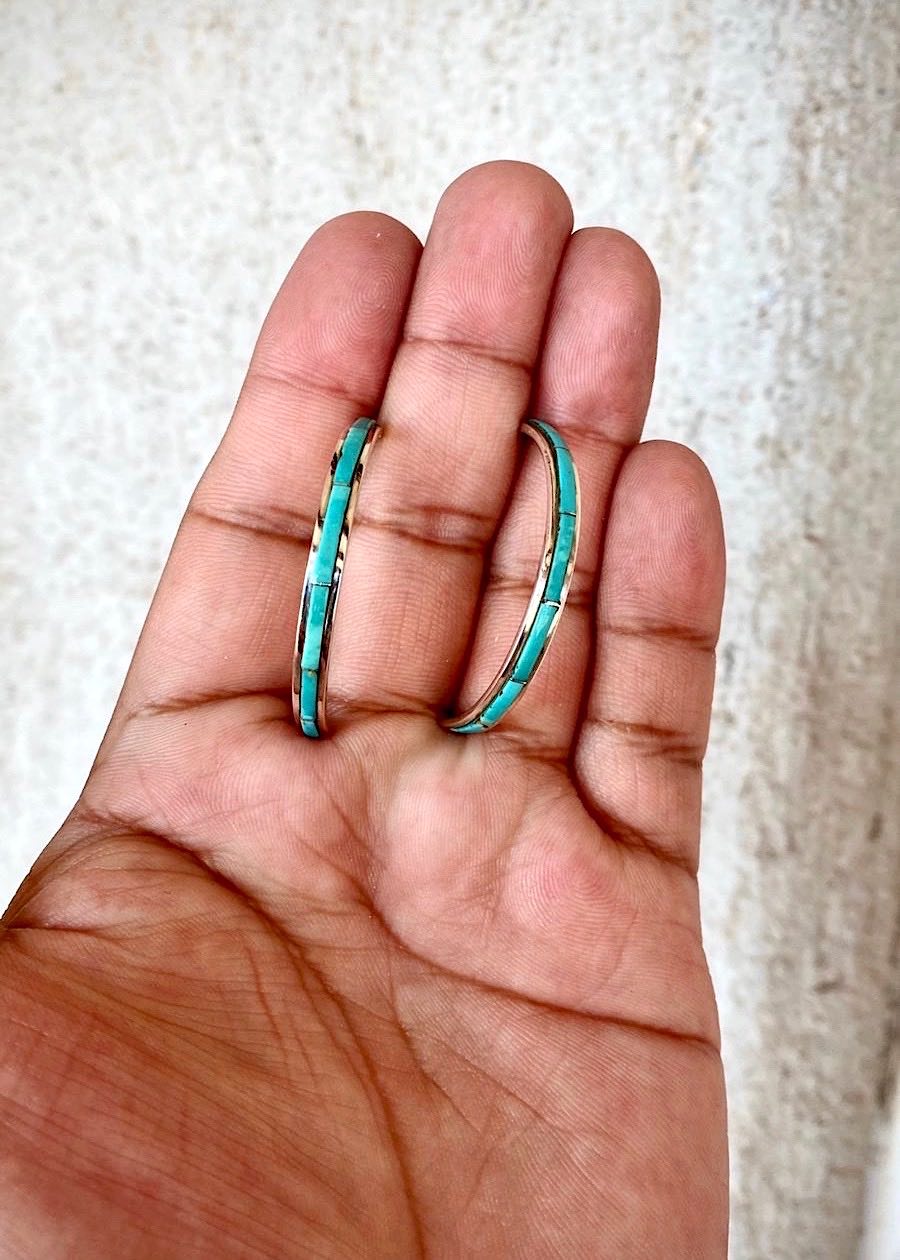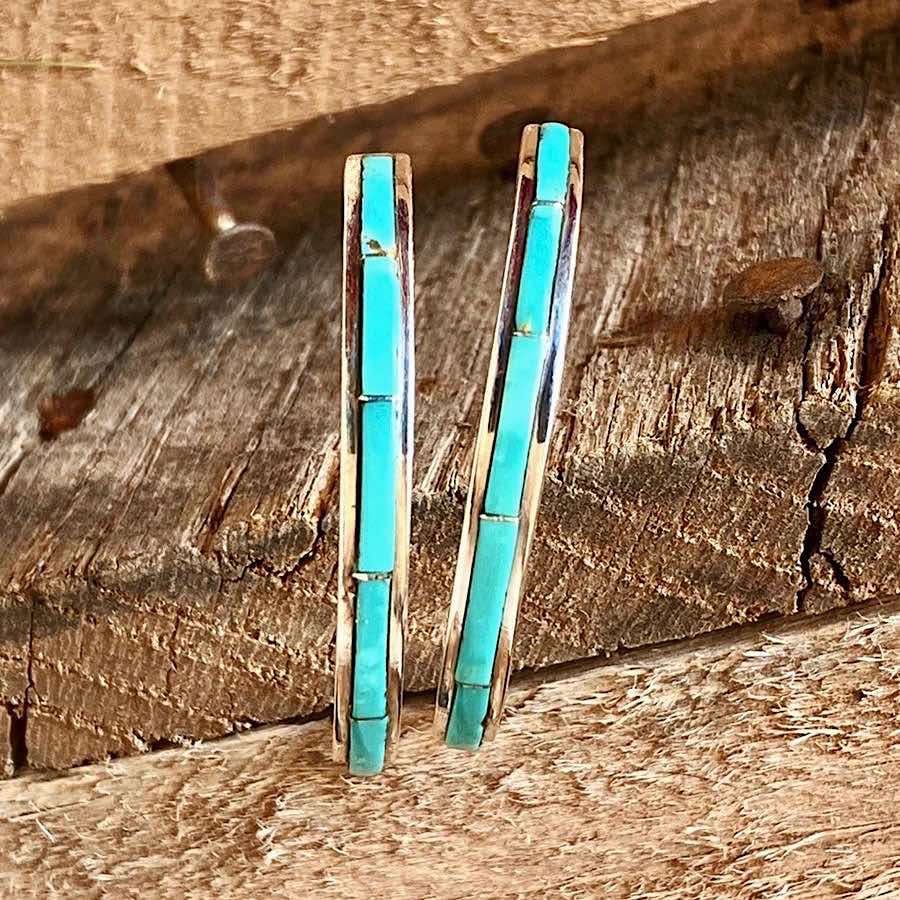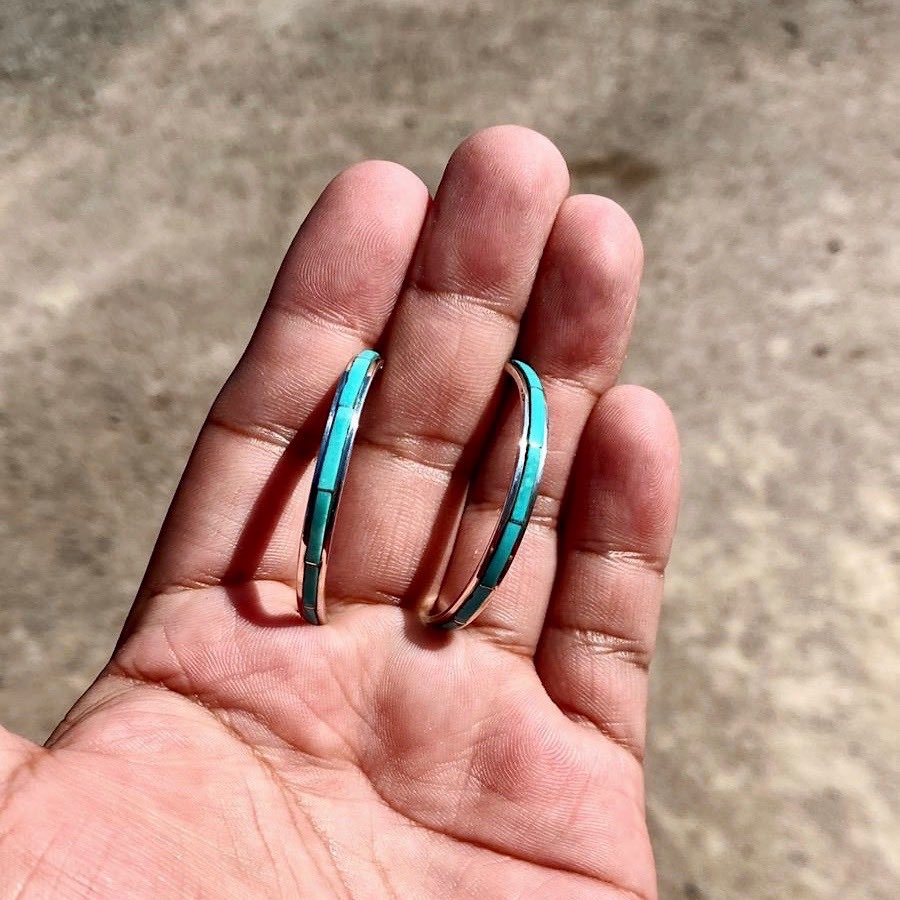 Ahhhhhmazing Green Kingman inlay hoops by Navajo artist Jamie Johnson!
Light as a feather... packing the visual weight of an elephant.
(sorry, that was a bad one~ but you get my point!) ;)
Sterling silver with nickel-free, sterling silver post backs.
Approx 1.5'' in length.