RTS ★ DON'T MIND ME SLEEPING BEAUTY CUFF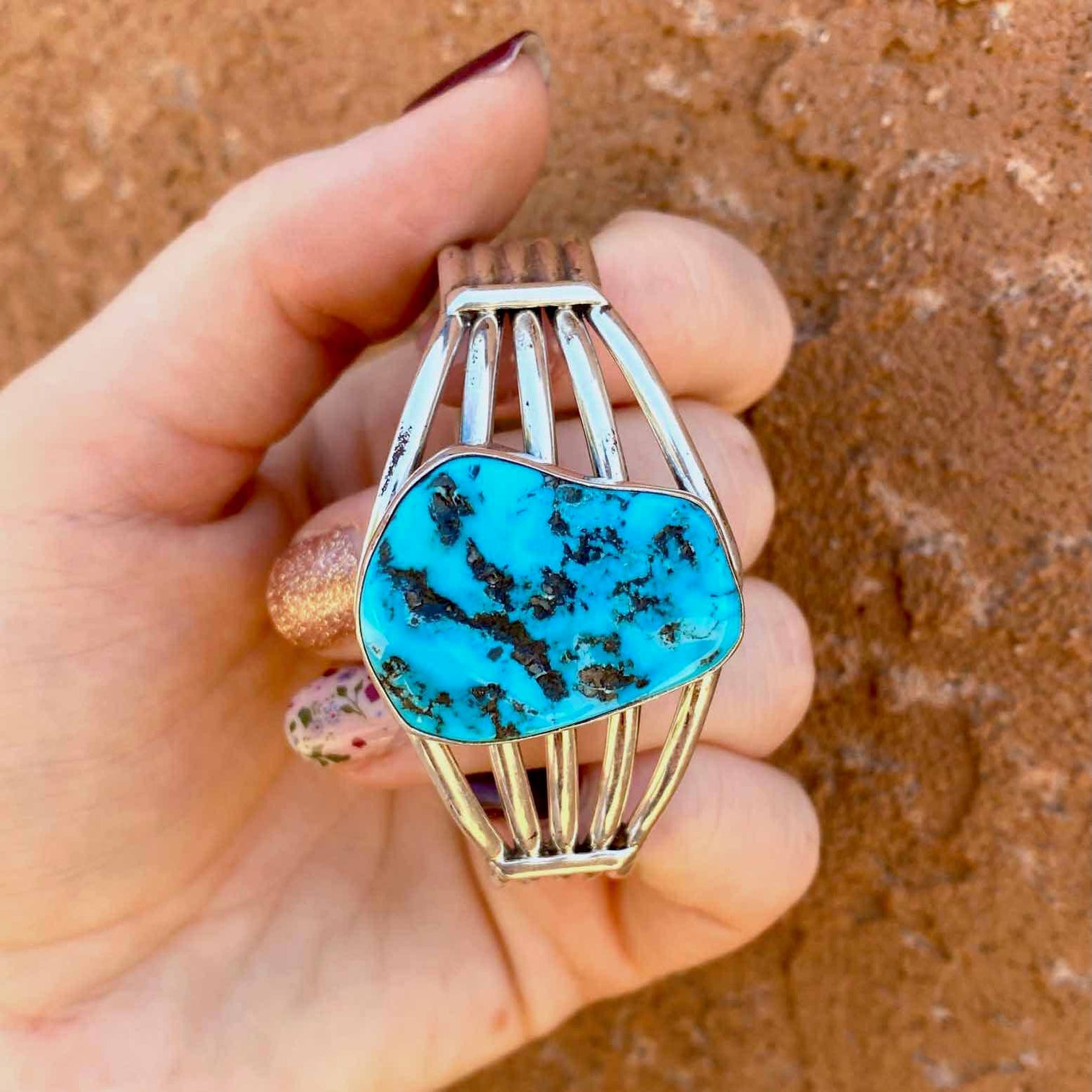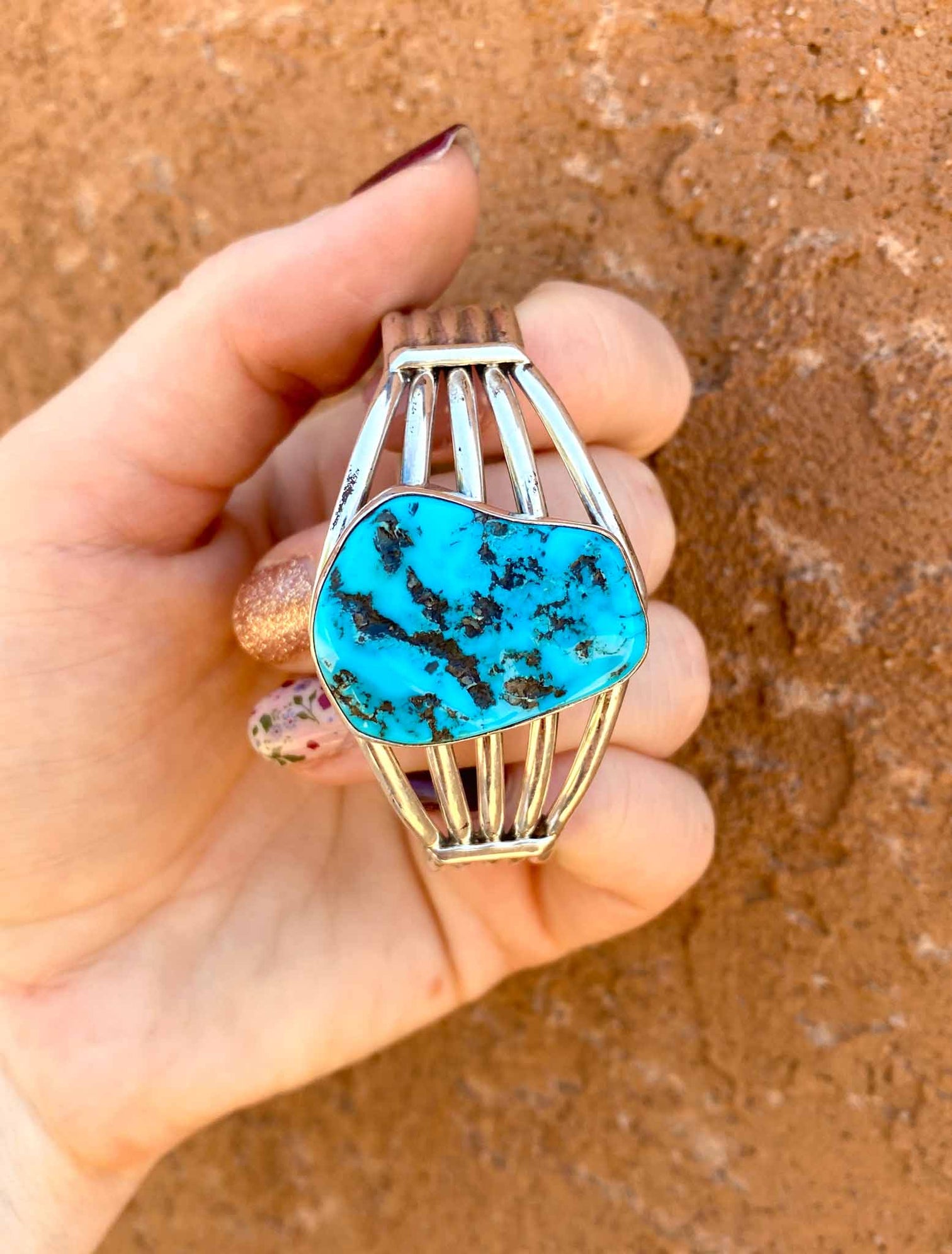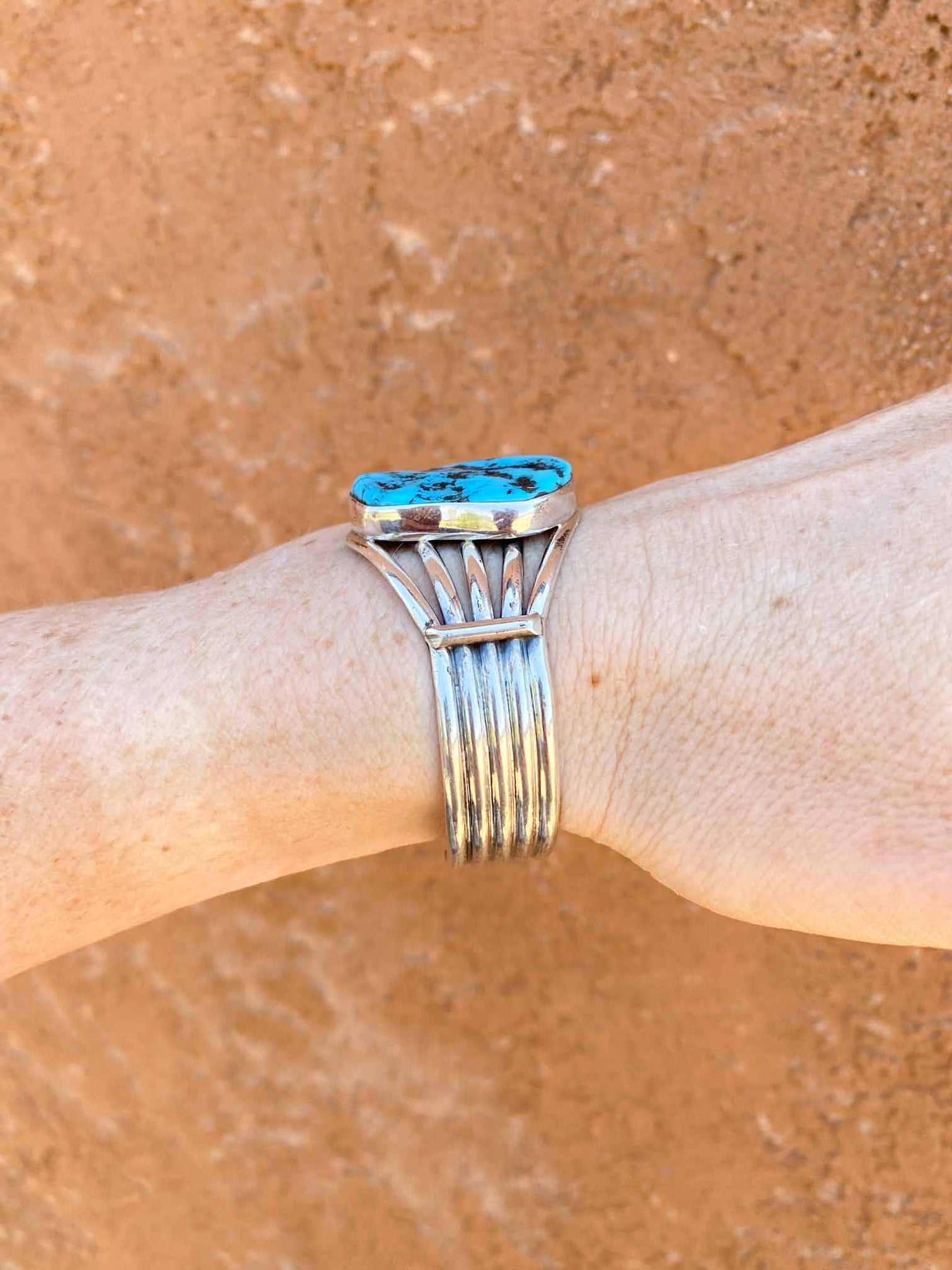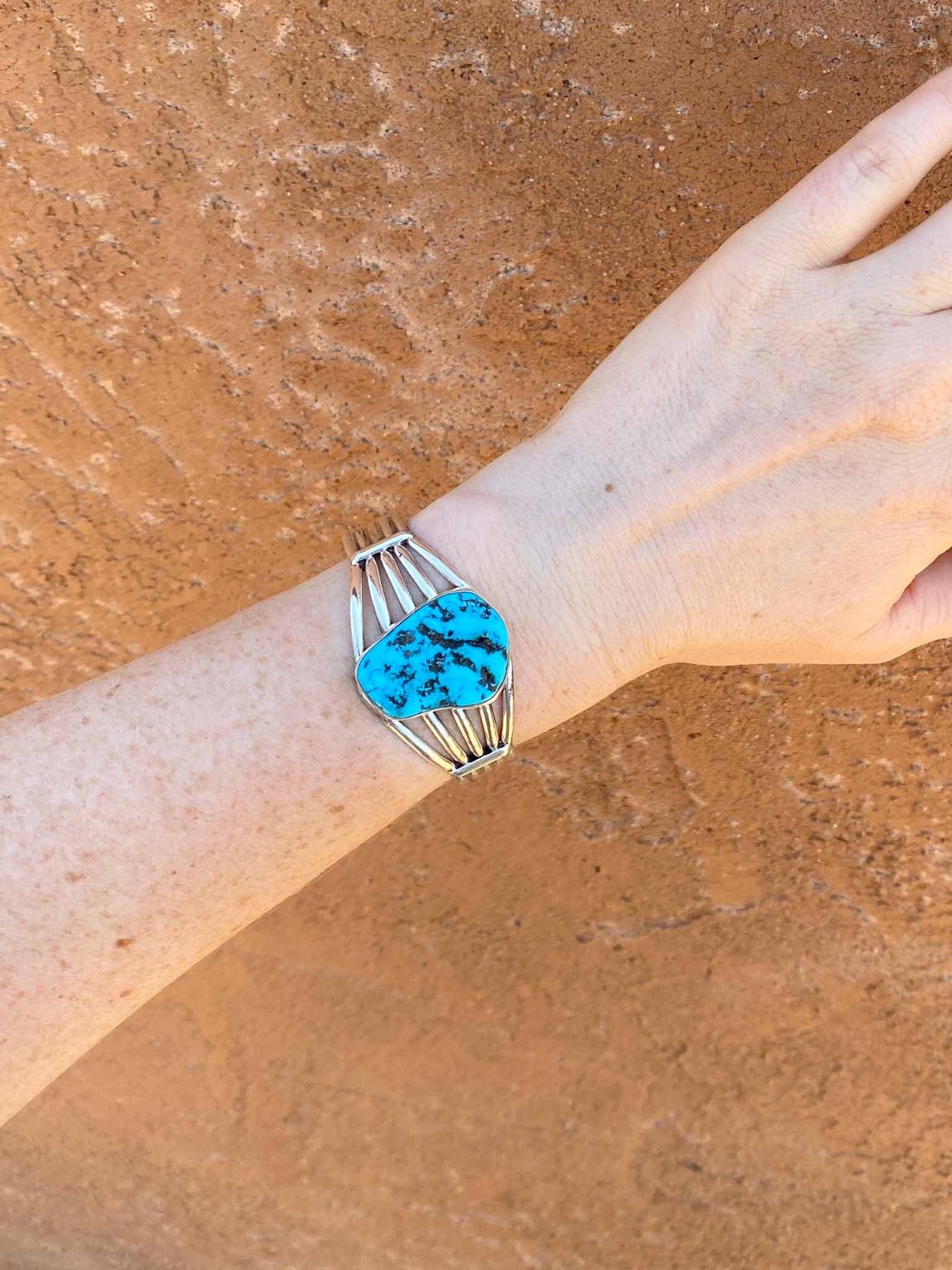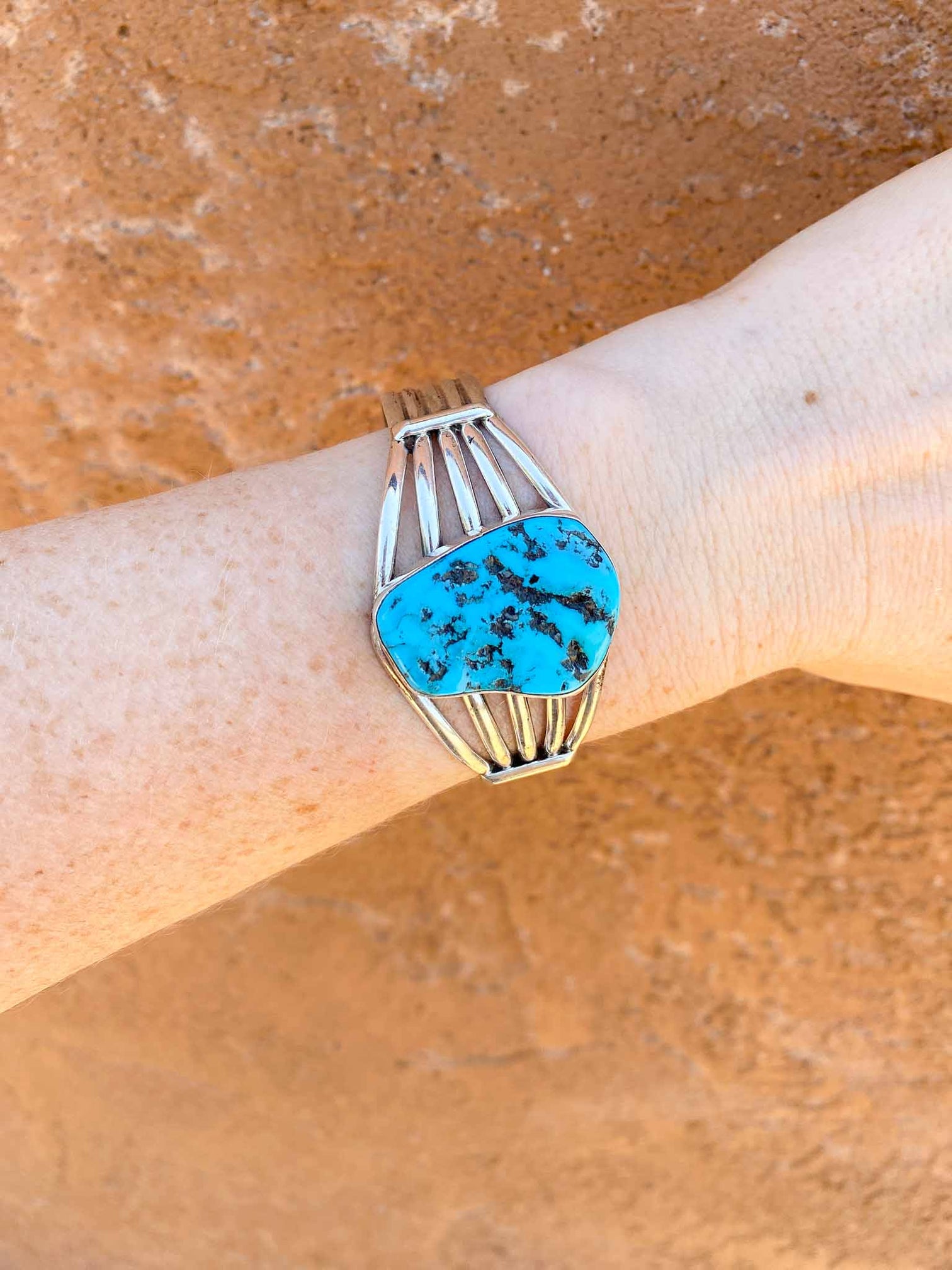 We all love a good Sleeping Beauty Stunner.
And, this one is over here keeping in step with that truth!
Handcrafted 925 sterling silver.
Inlaid 1 1/8 inch long Sleeping Beauty Turquoise nugget. So vibrant!!!
Firm cuff with 2 1/4 inch diameter. Bendable to fit small/medium wrist. 
READY TO SHIP
ONE OFF.