RTS ★ Butterfly adjustable ring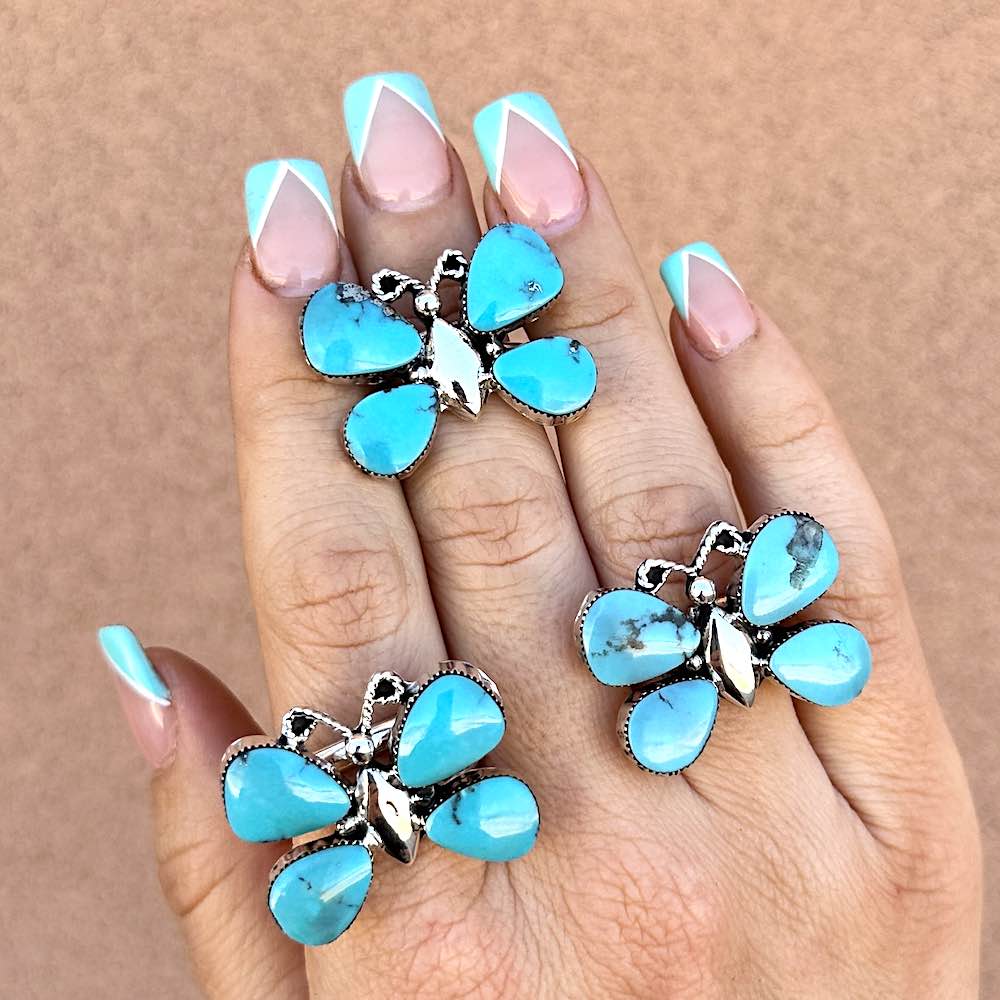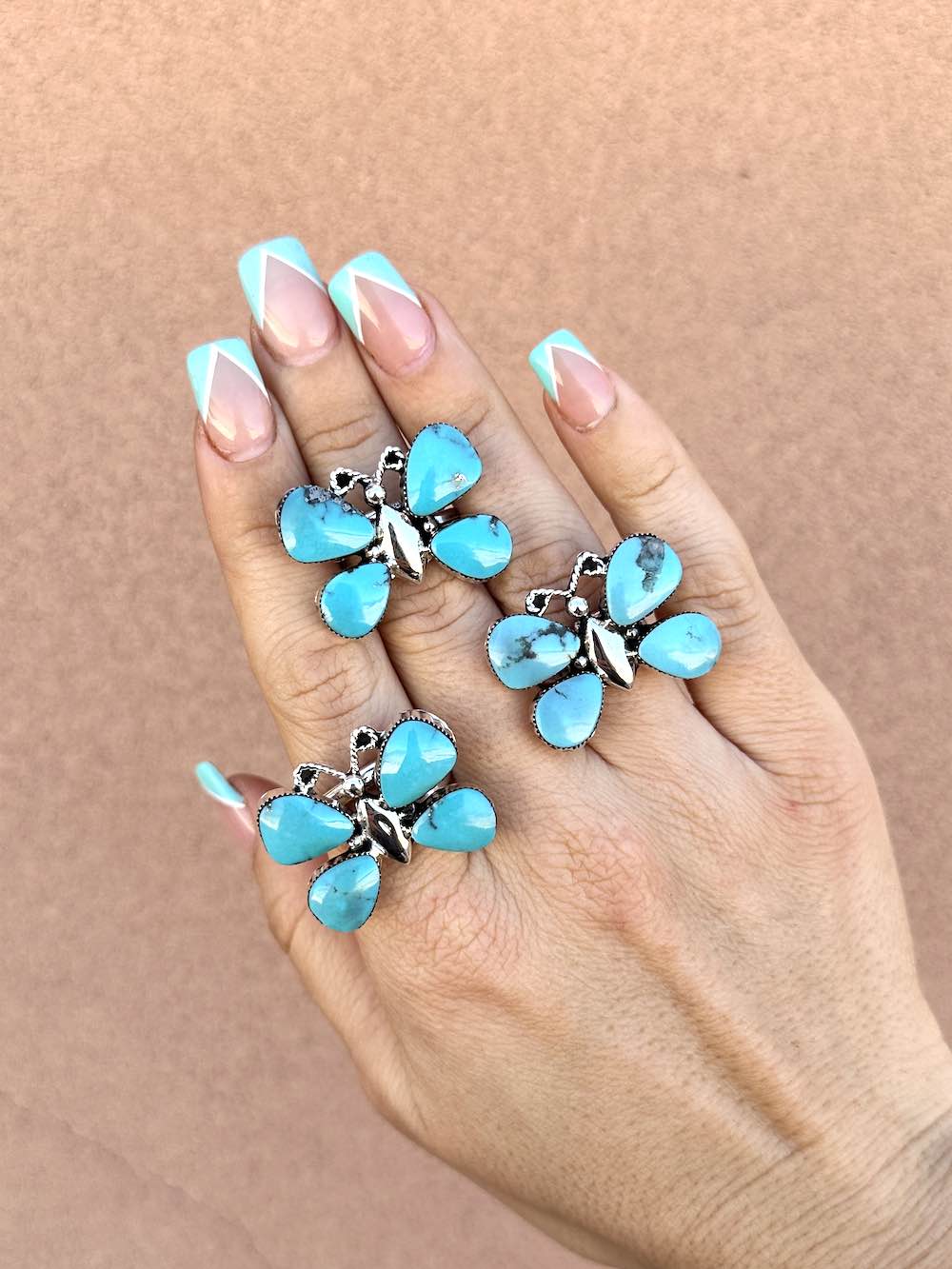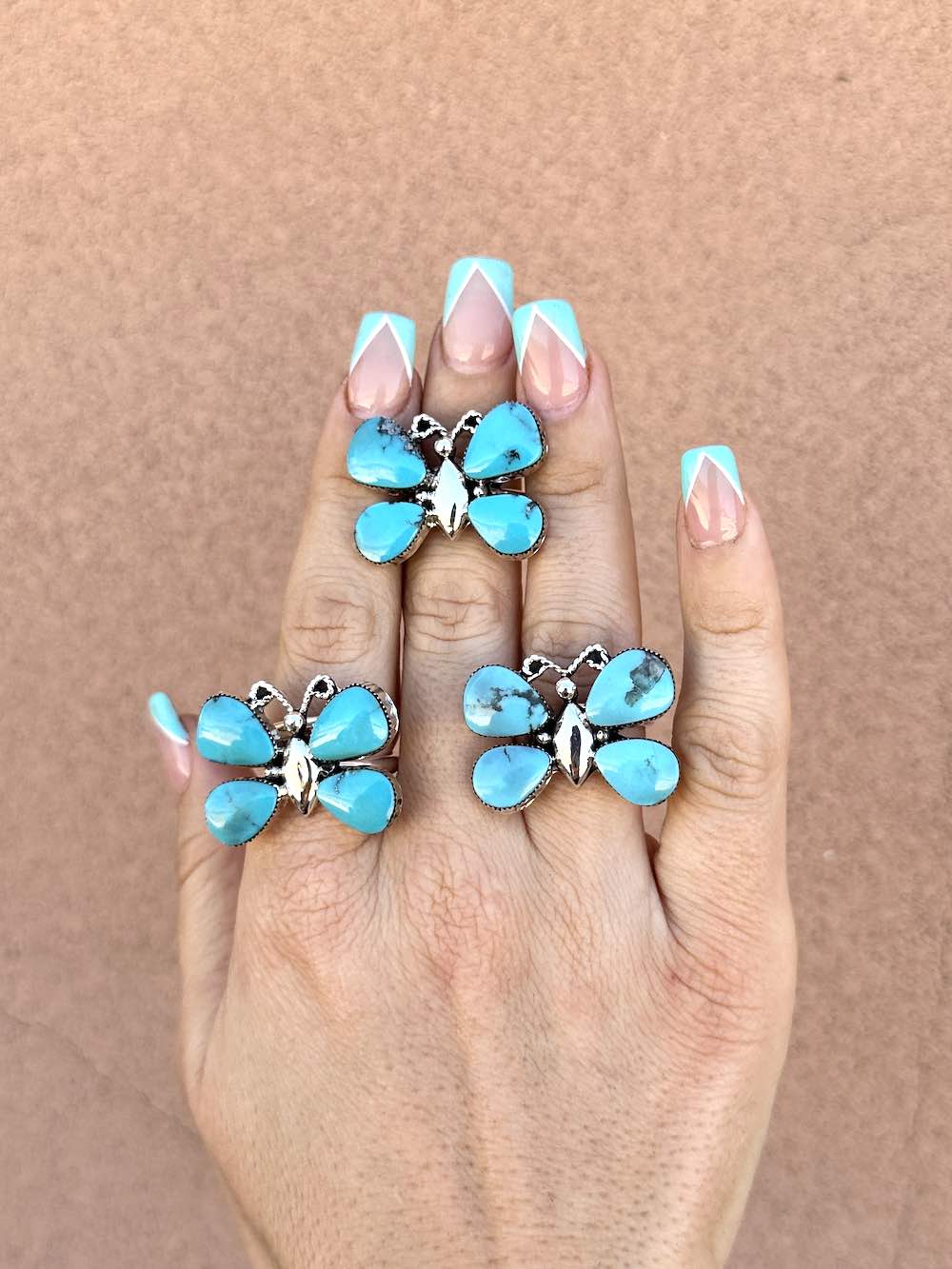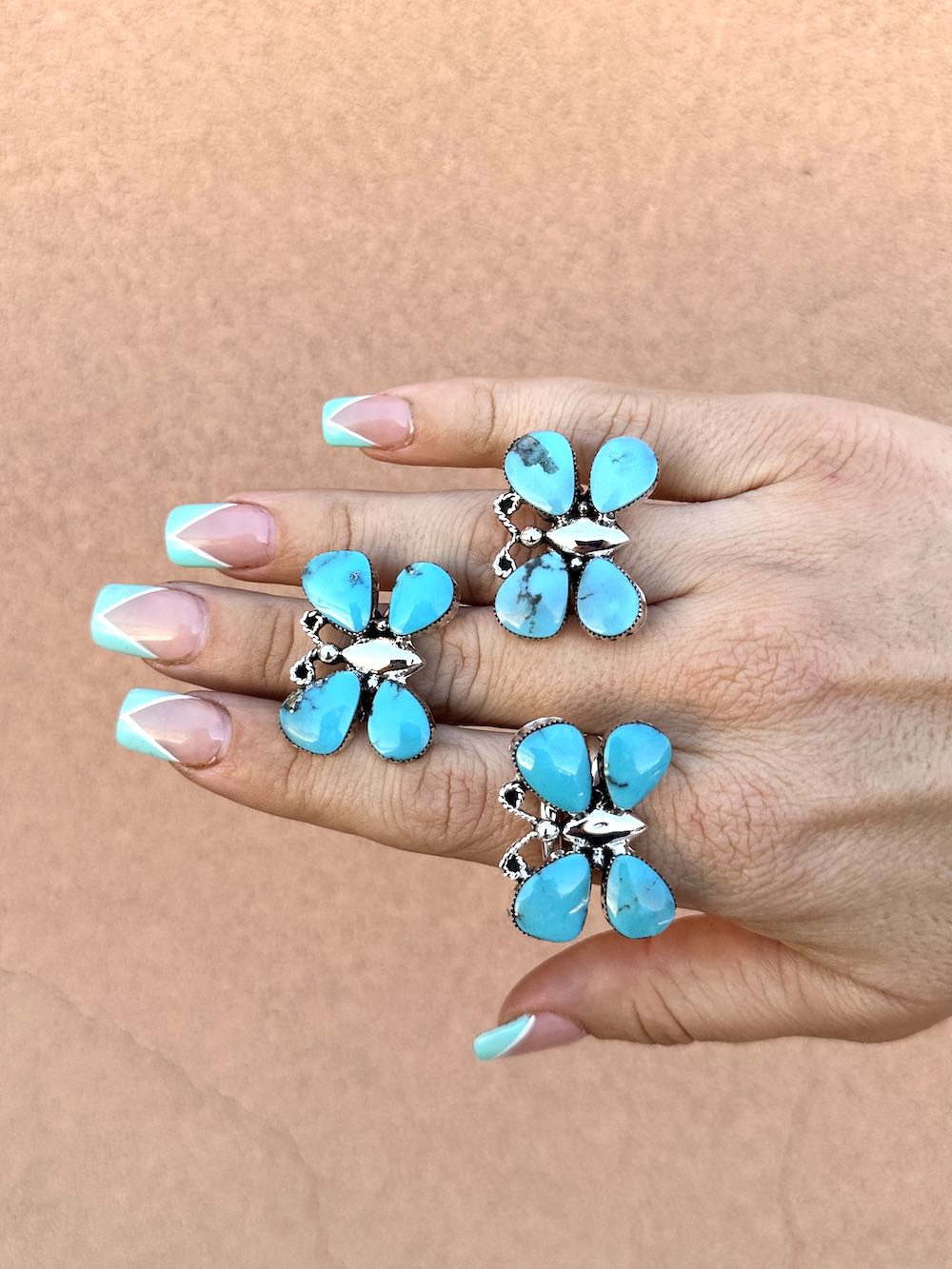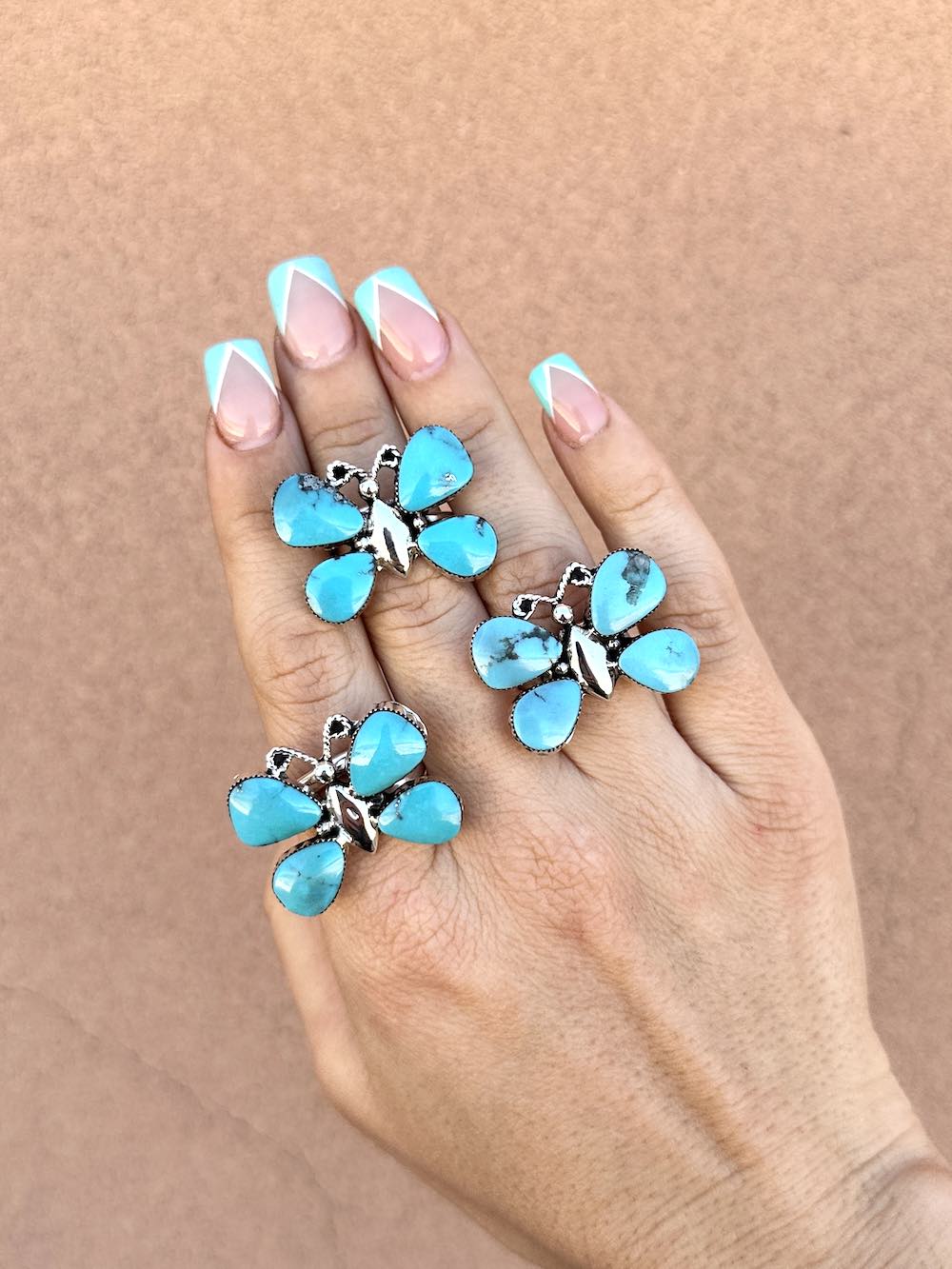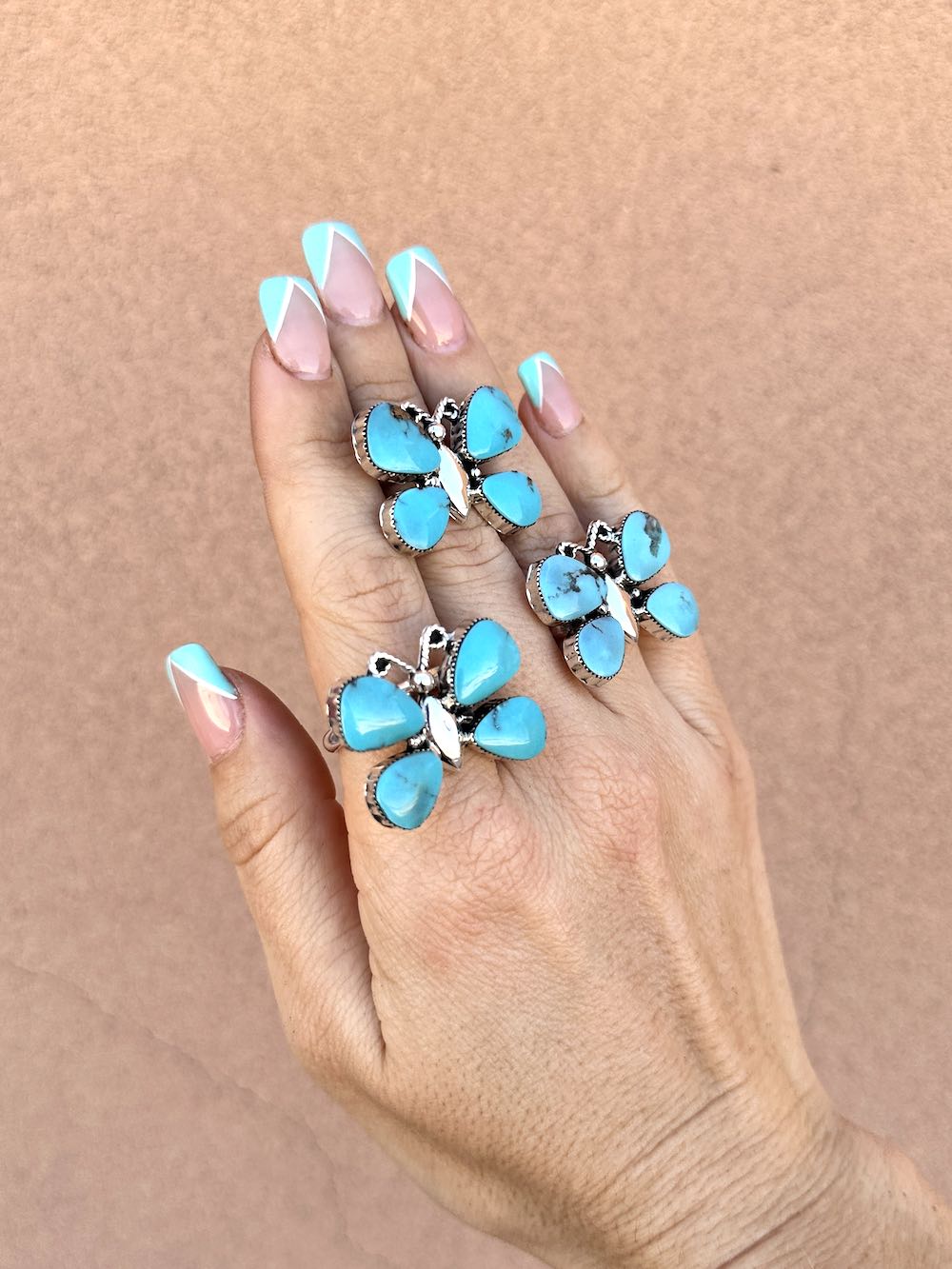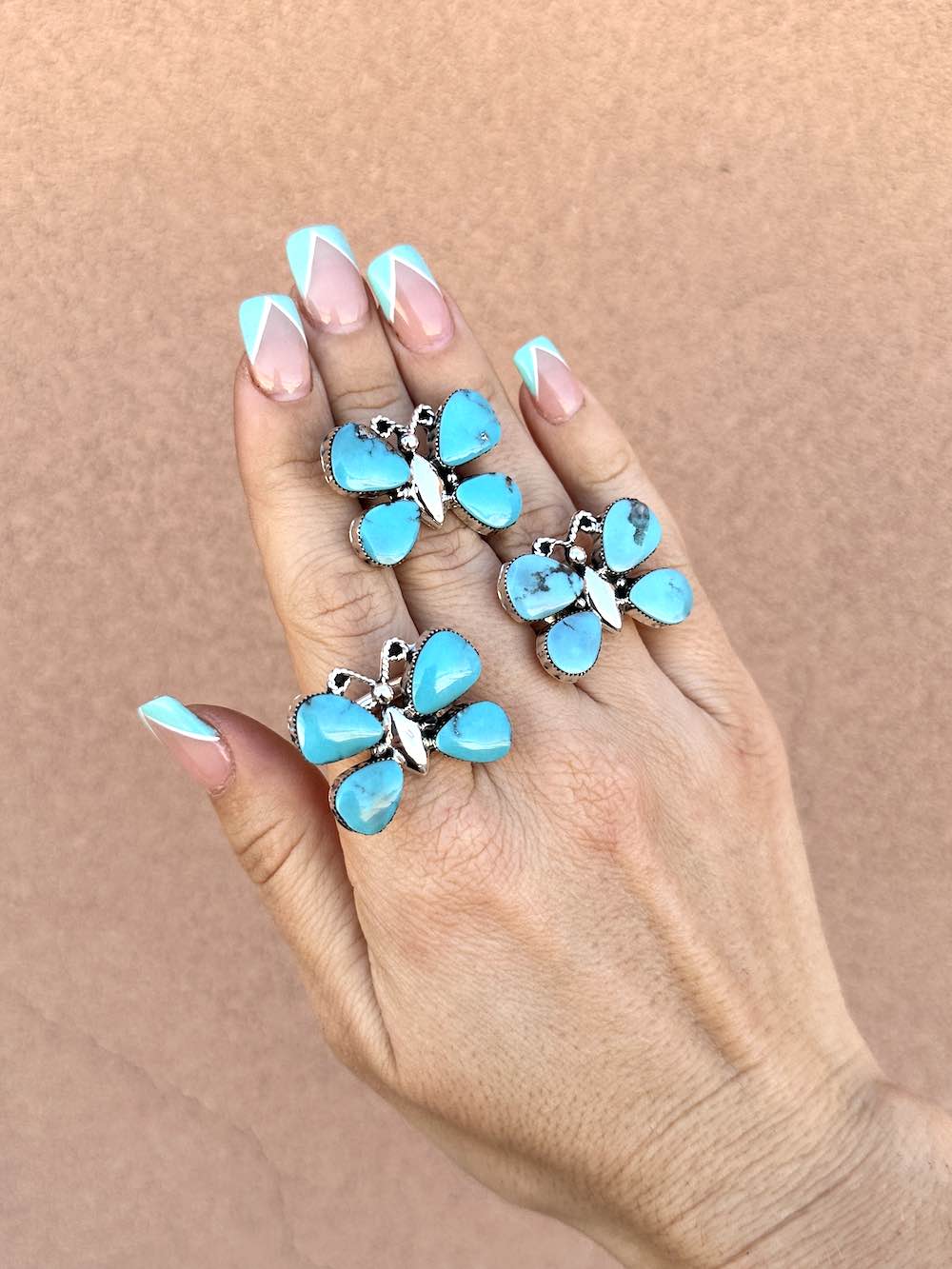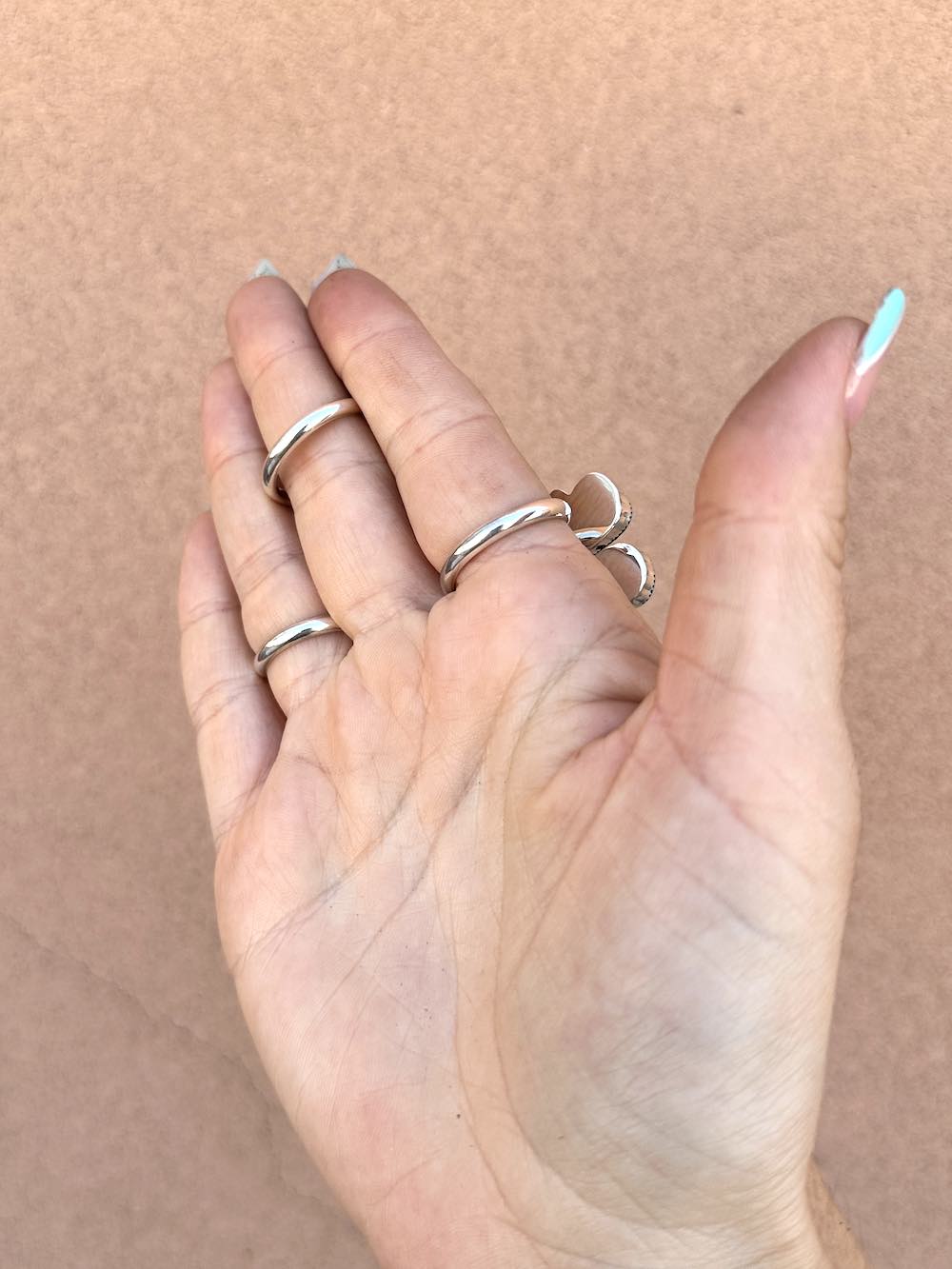 If butterflies are your jam, and Turquoise is your... butter... (errr), then these babies are for you!!
Handcrafted Butterfly ring with 4 stone inlaid 'wings' and adjustable ring band. 
Lightweight and pretty striking on to be honest! 
Because of the adjustable band, we've sized ink the middle but a size 8 for instance, would easily fit size 7.5-8.5!