RTS ★ BARKIN' MAD DOG Collar ★ 4 STONE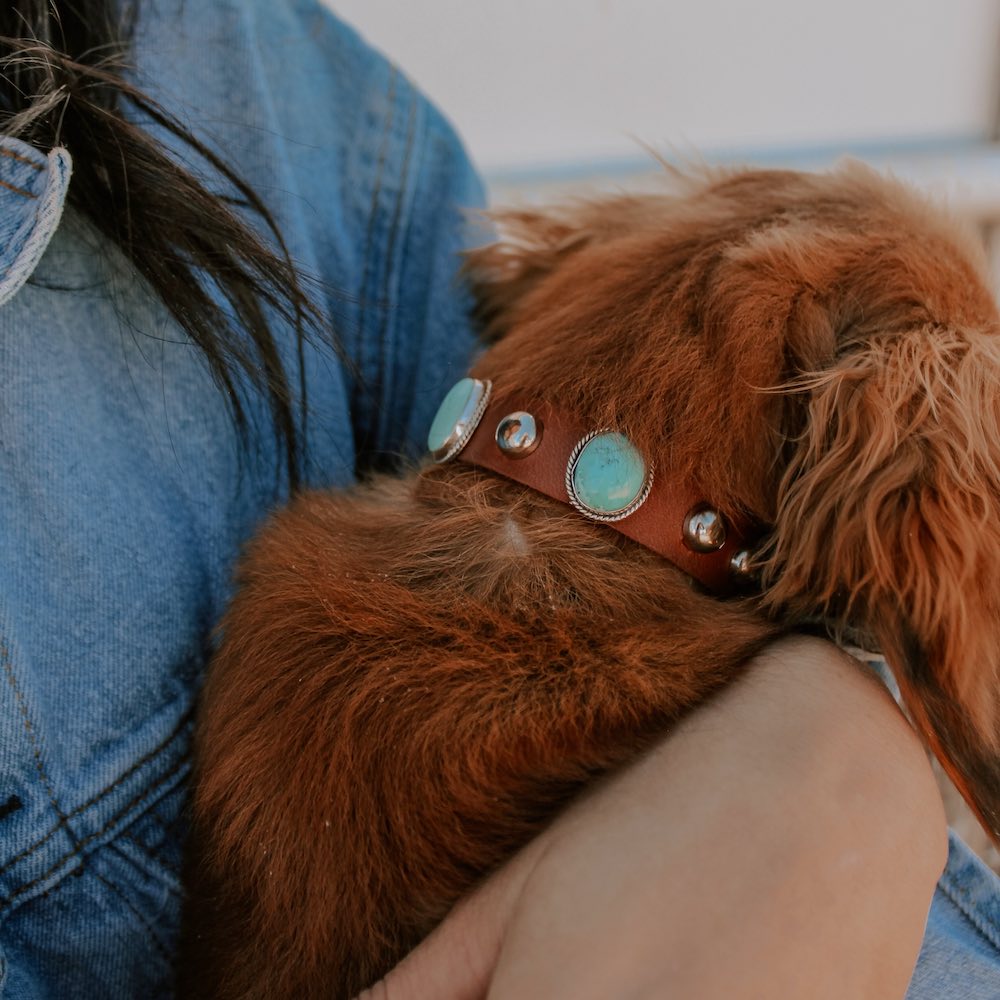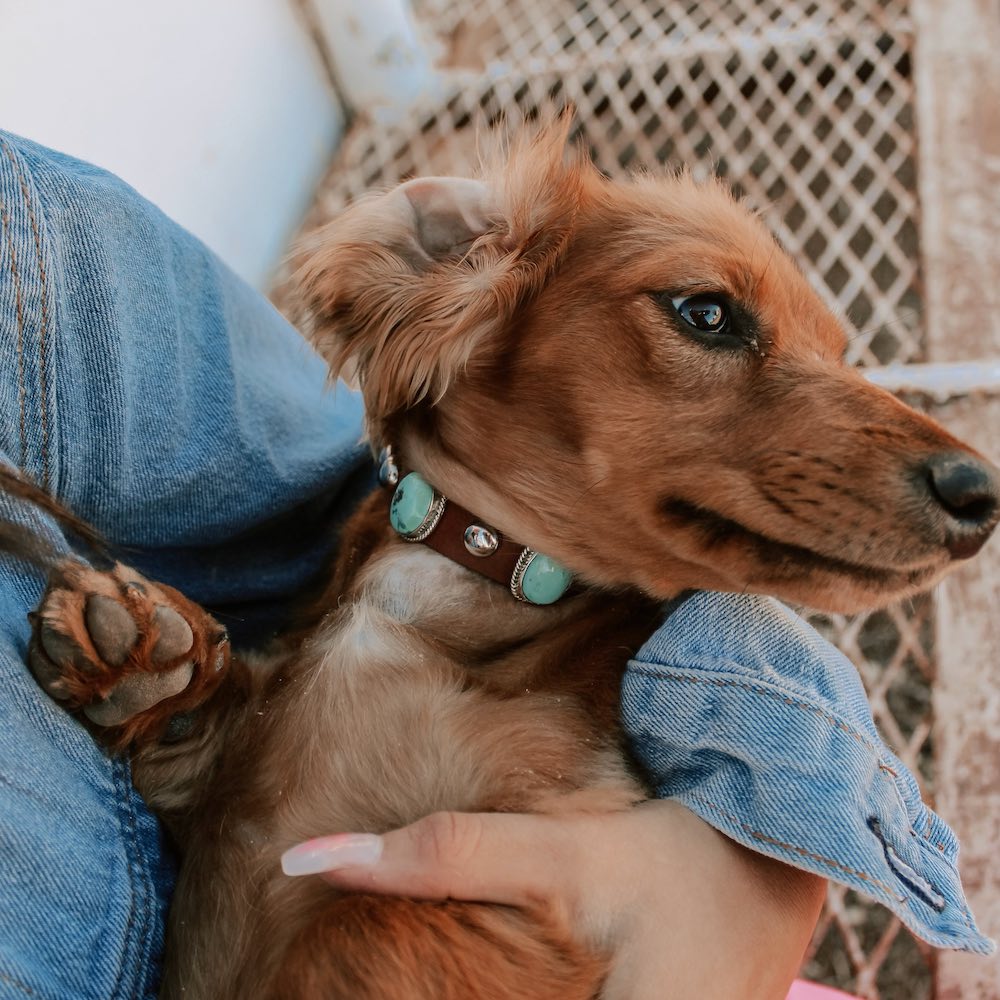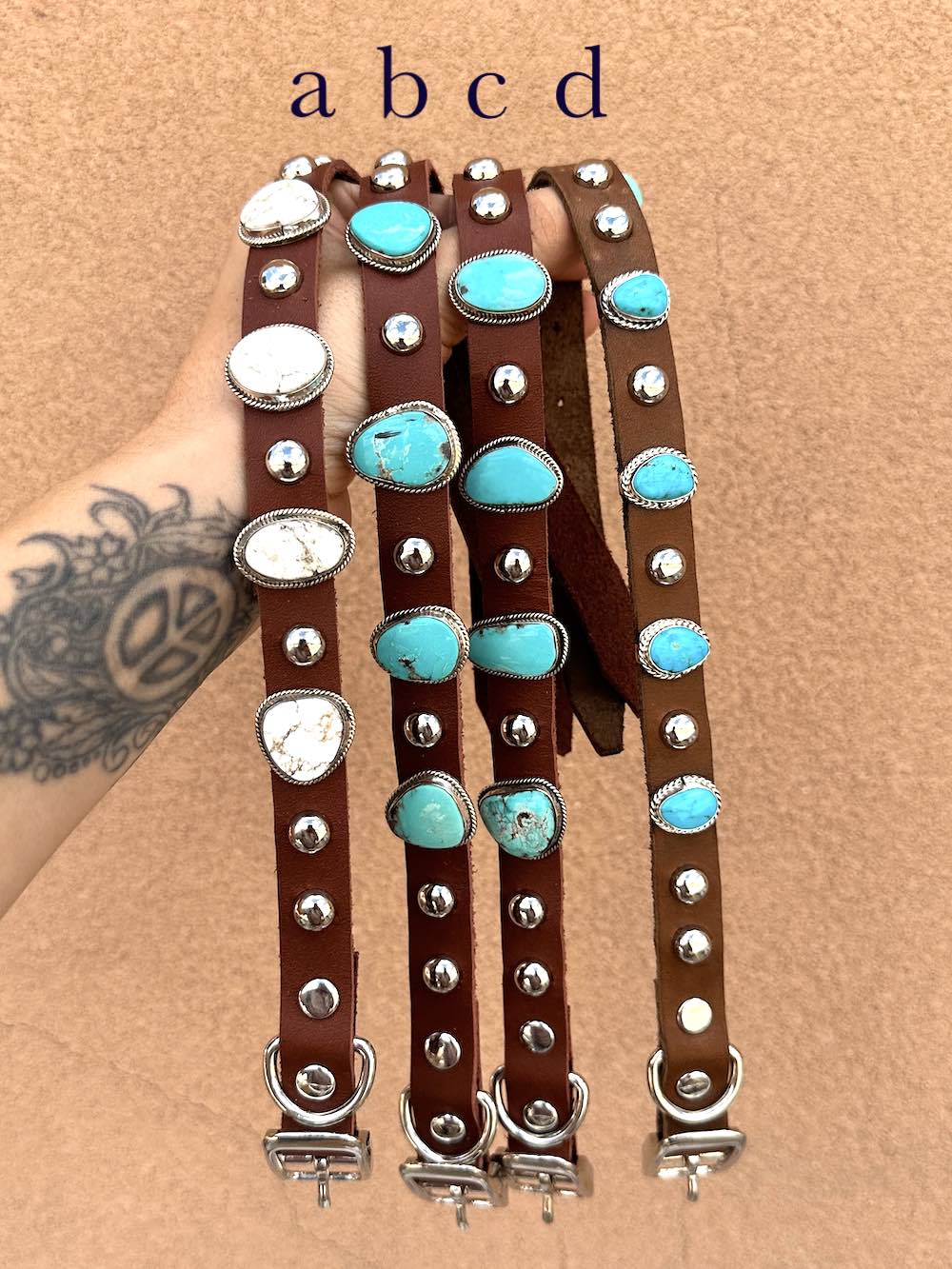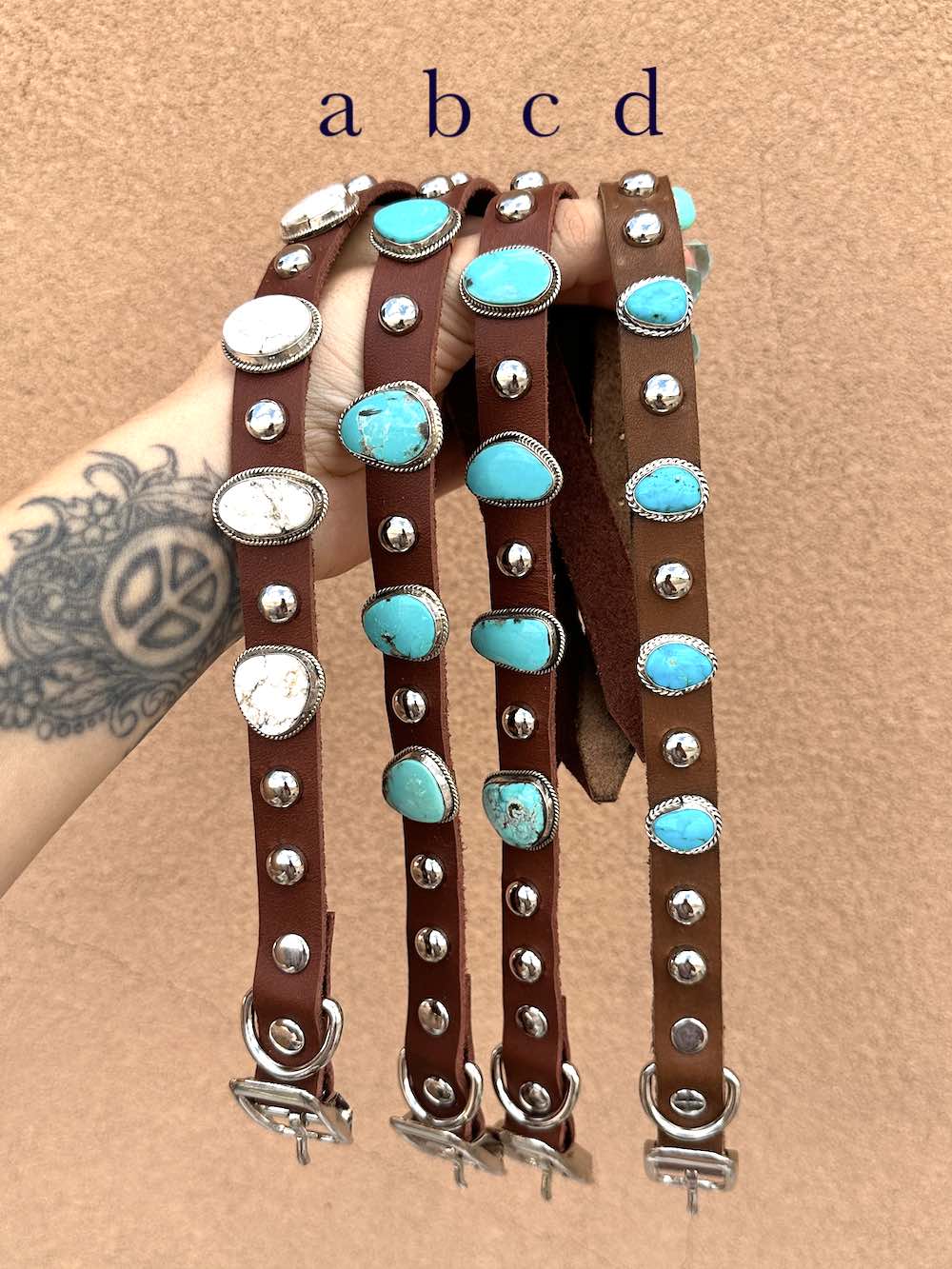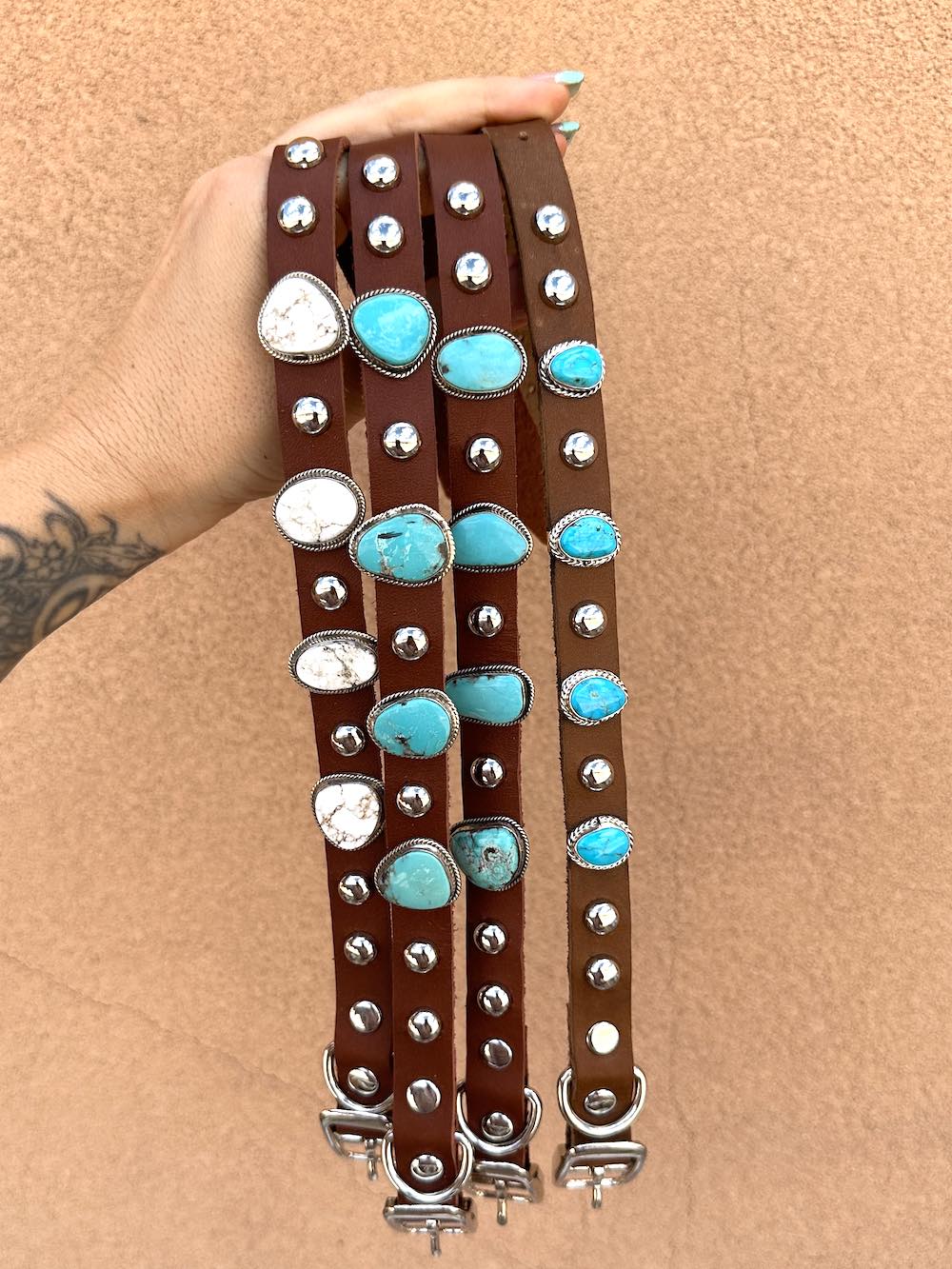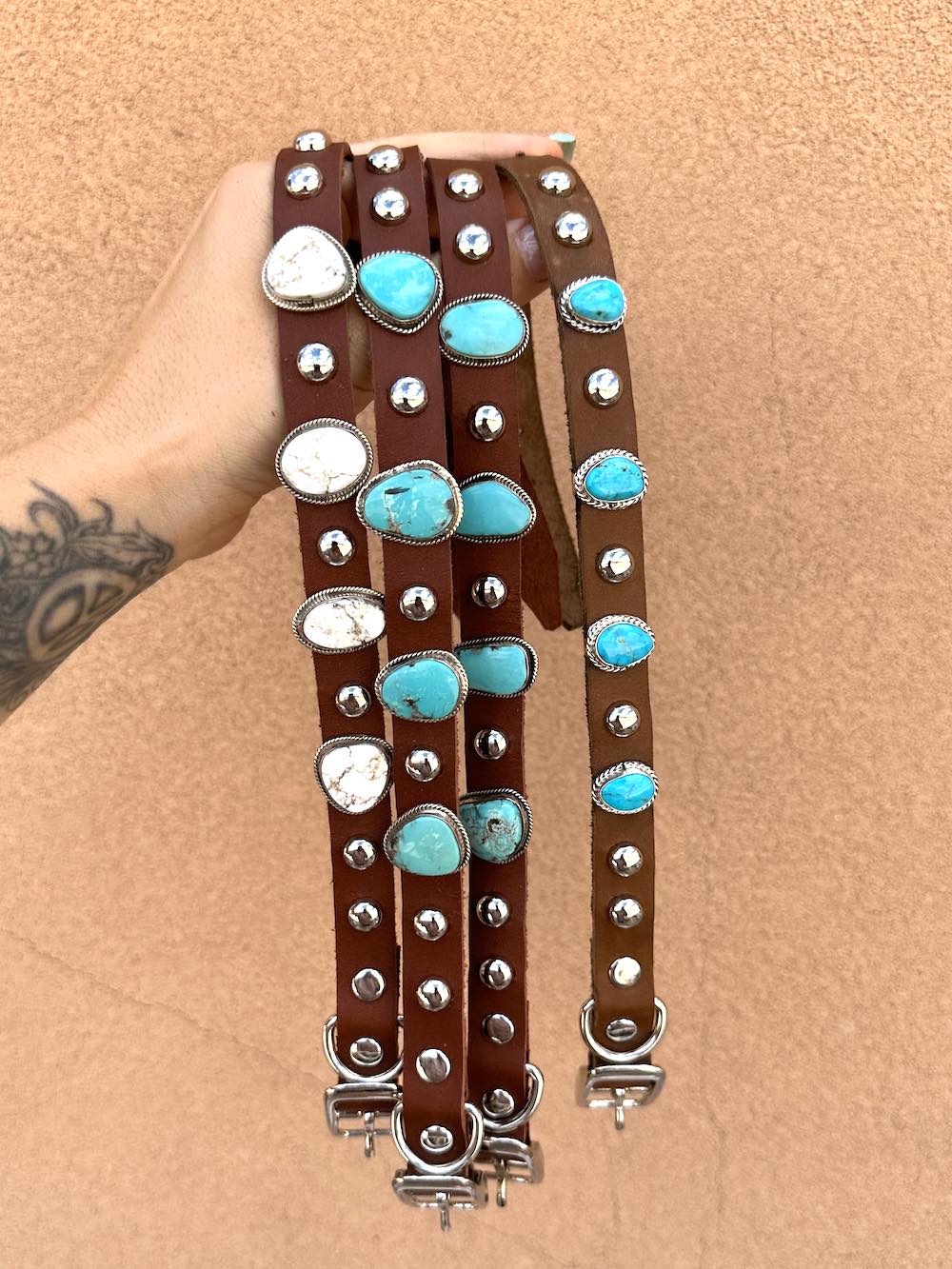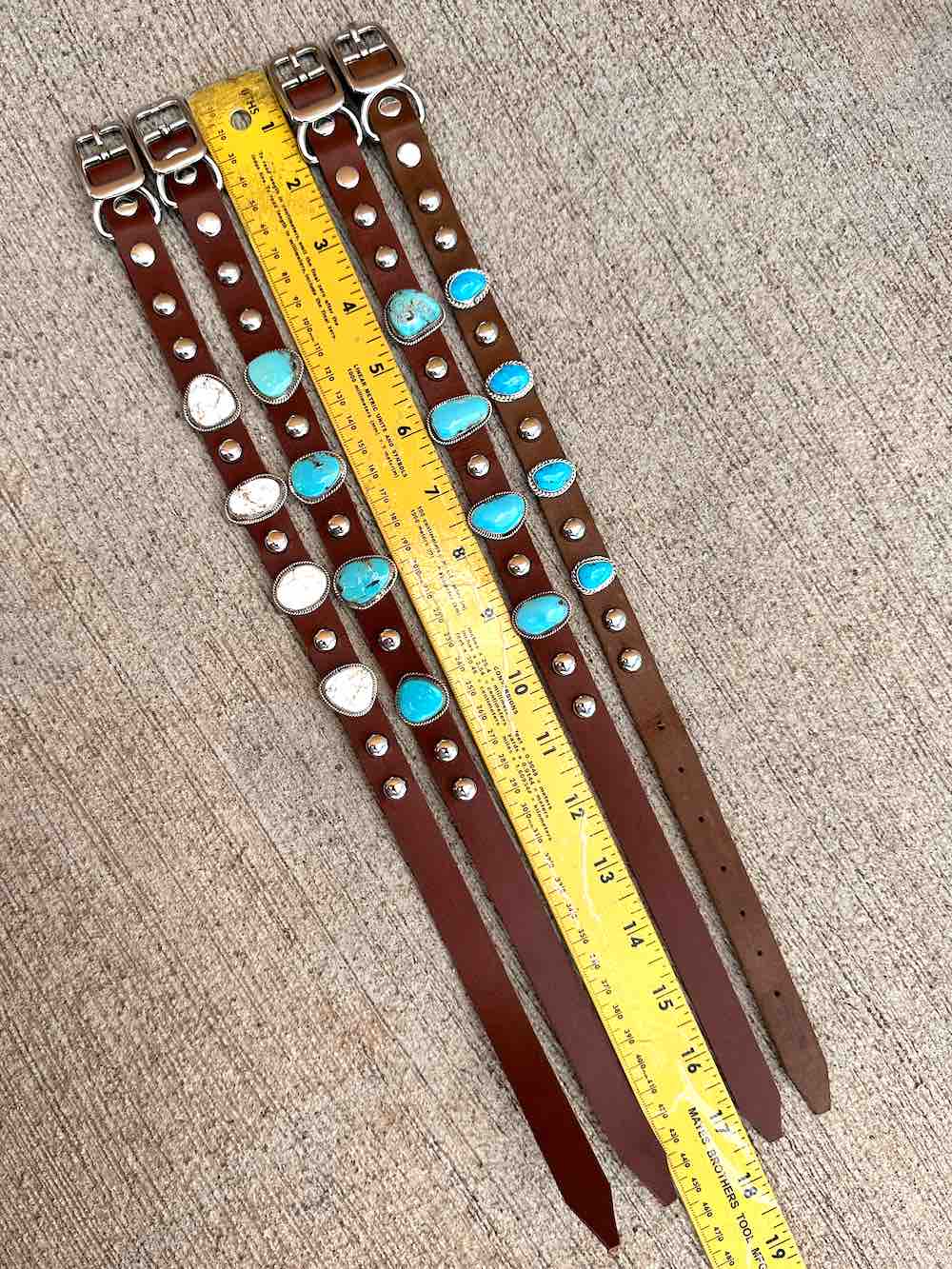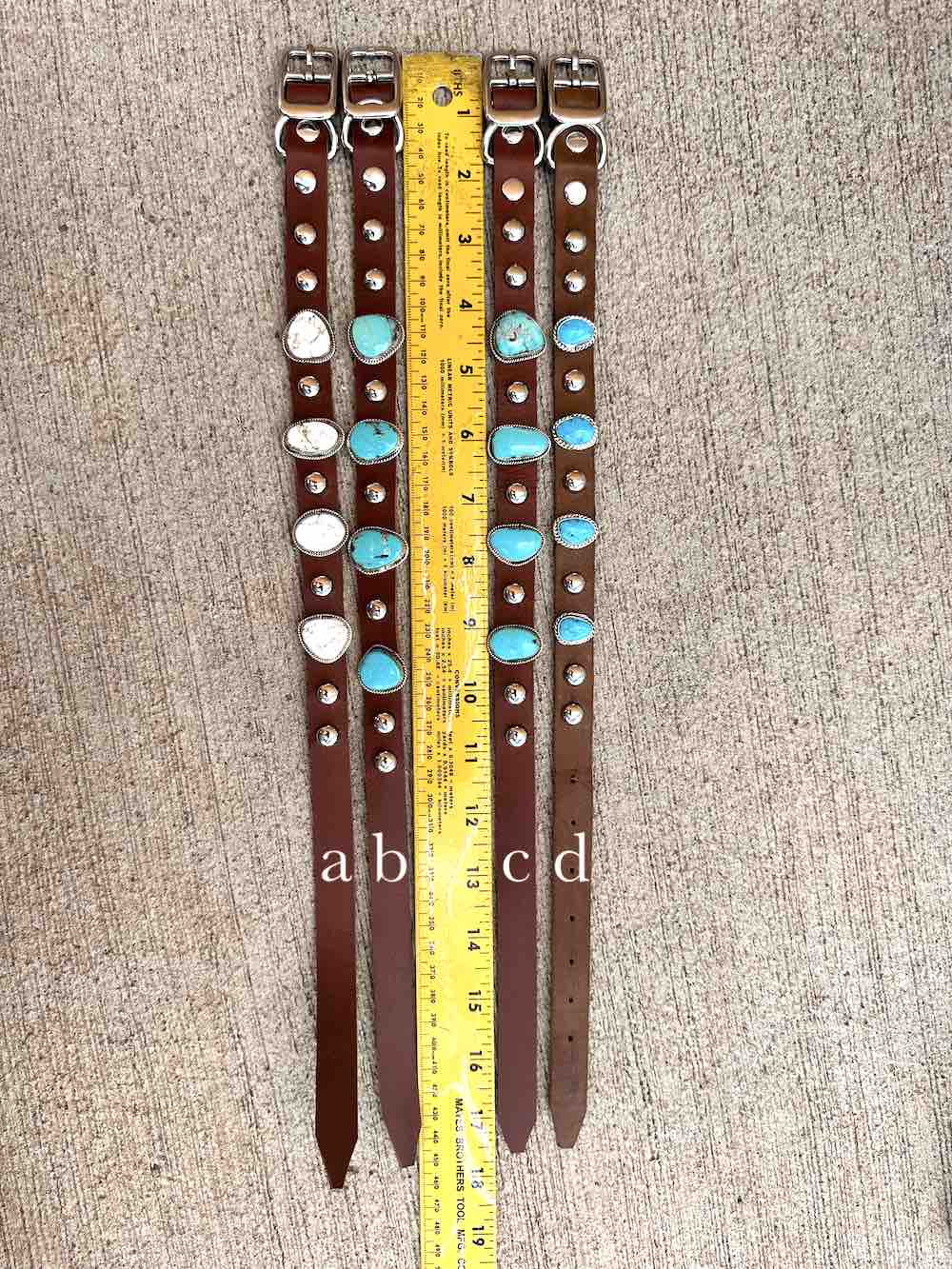 Gahhhhh... never was a collar as bad ass as these!!!
Quality leather, handcrafted dog collar with 4 stones set in sterling silver. Topped off with silver studs and buckle closure, these babies are the absolute bees knees of animal accesories, infact you might just want to keep one for yourself ;) 
Full length approx 18''.
Fits approx 12-16'' neck.
Holes will be punched before shipment.