RTS ★ ASCEND WATCH CUFF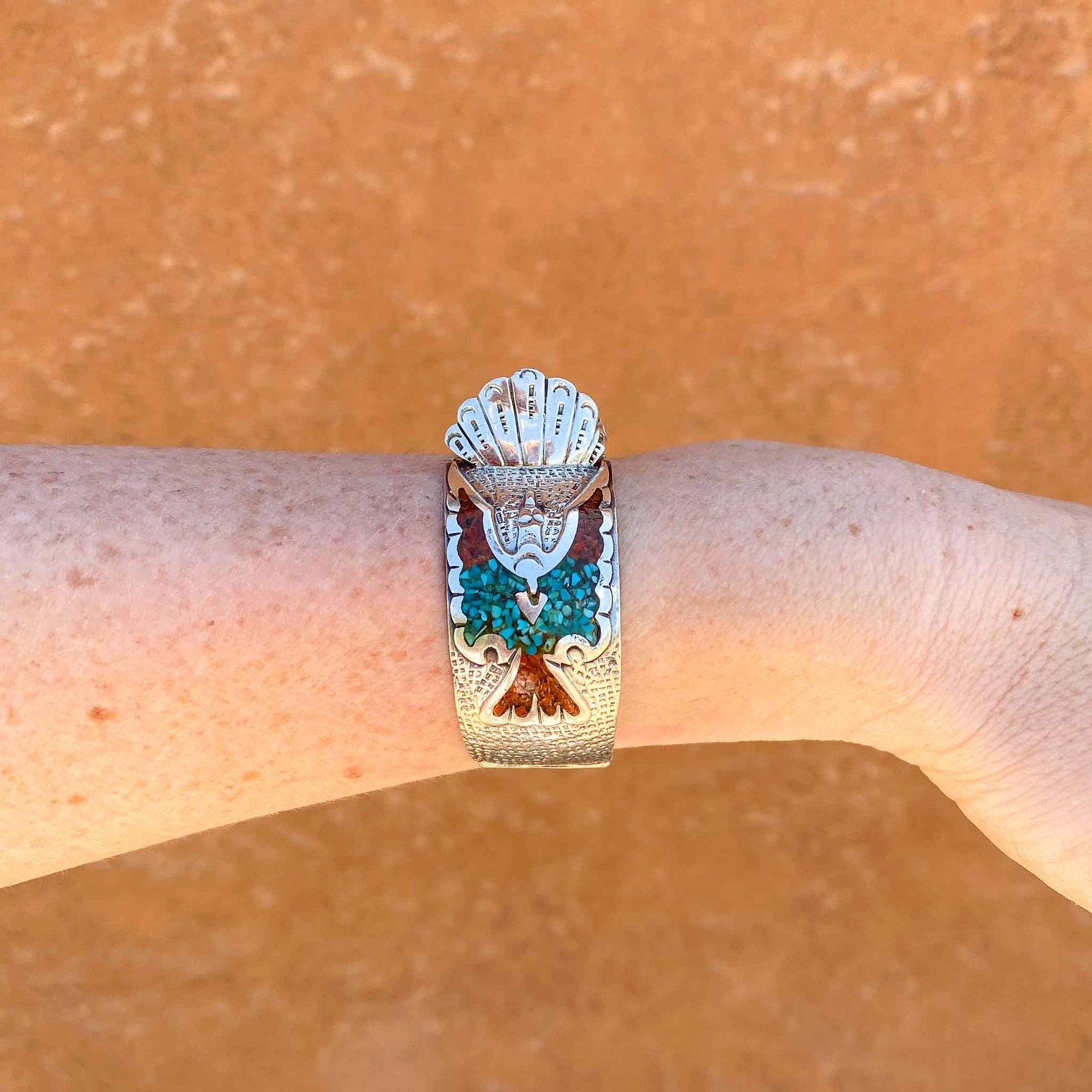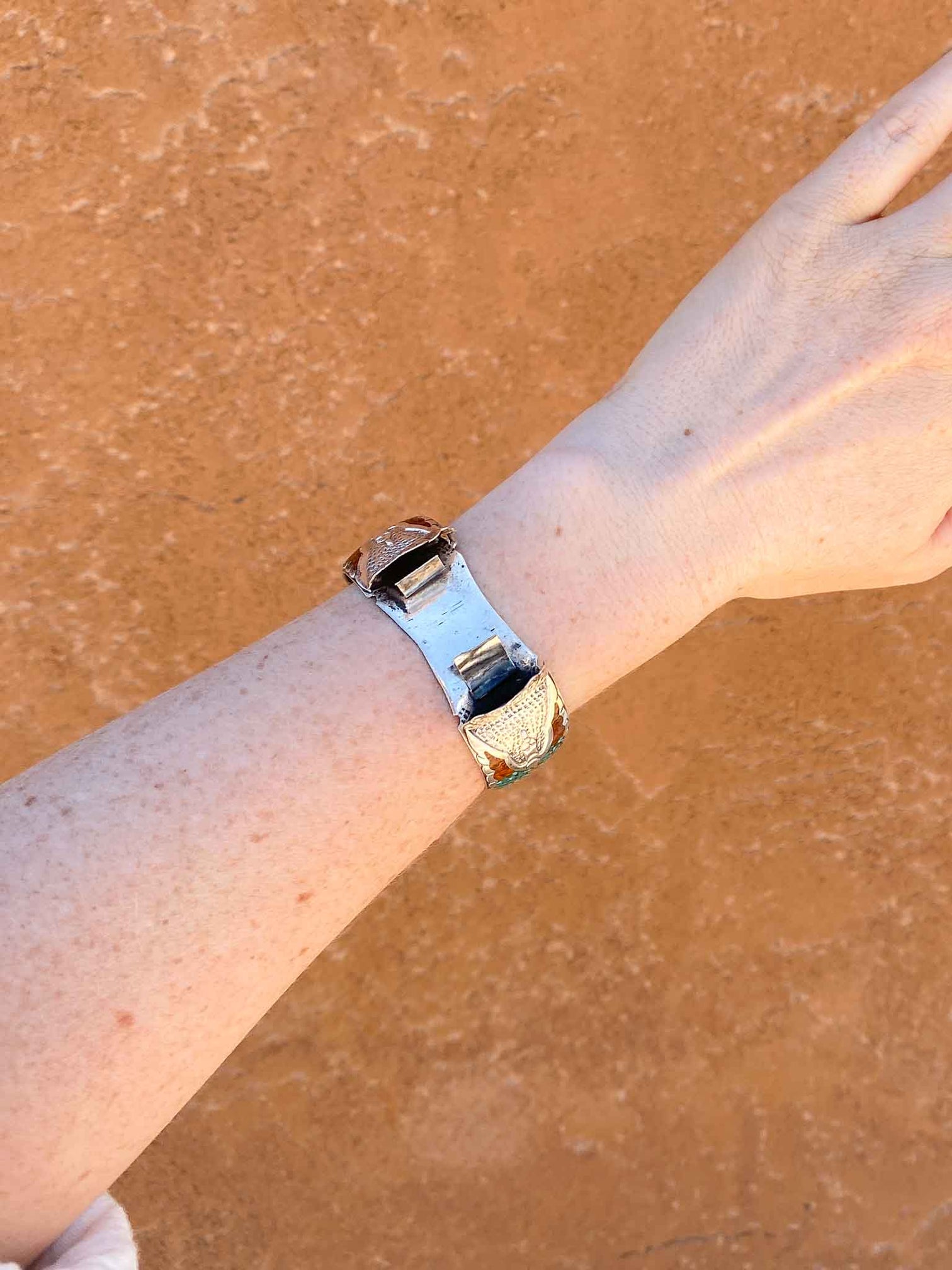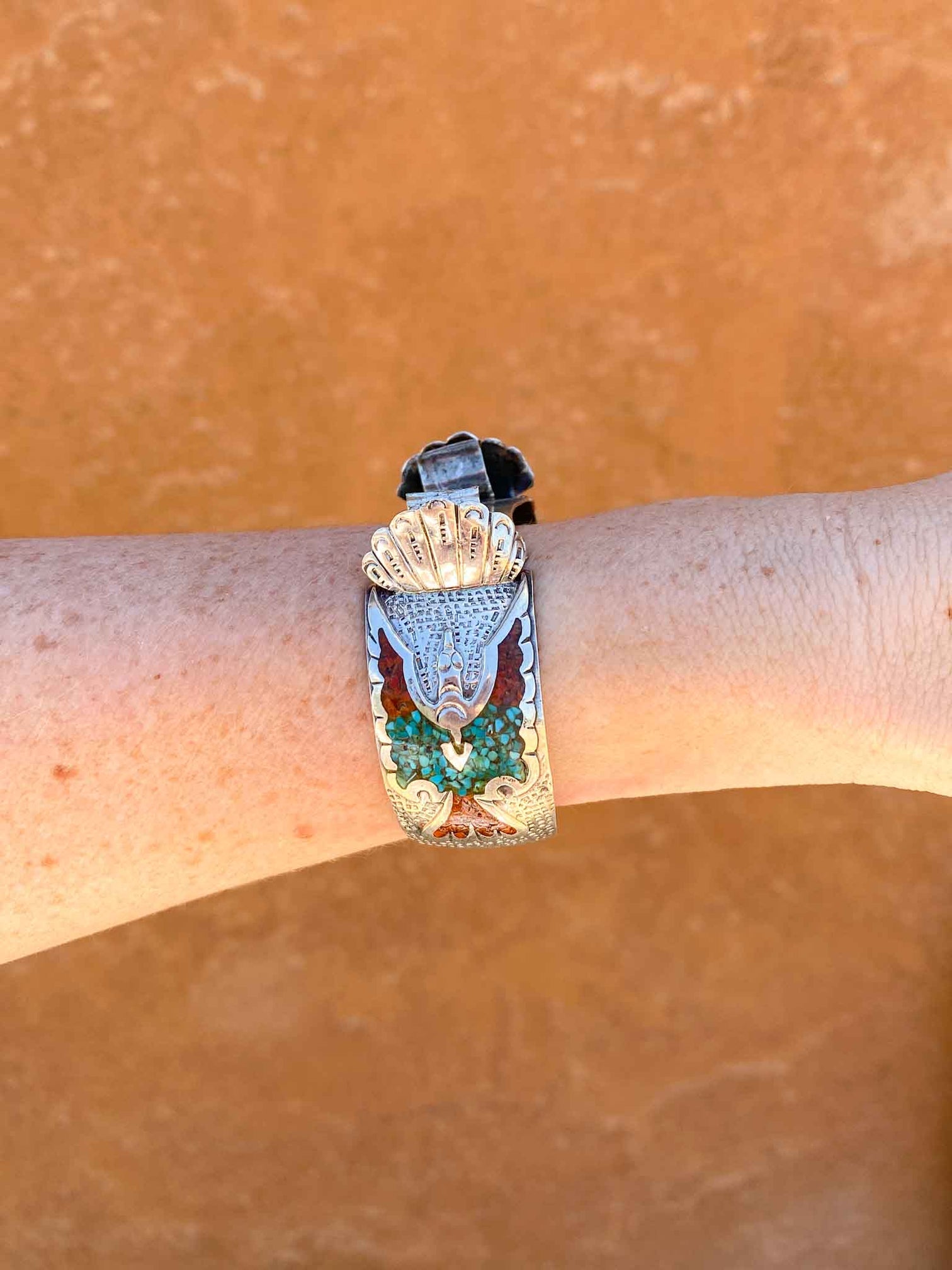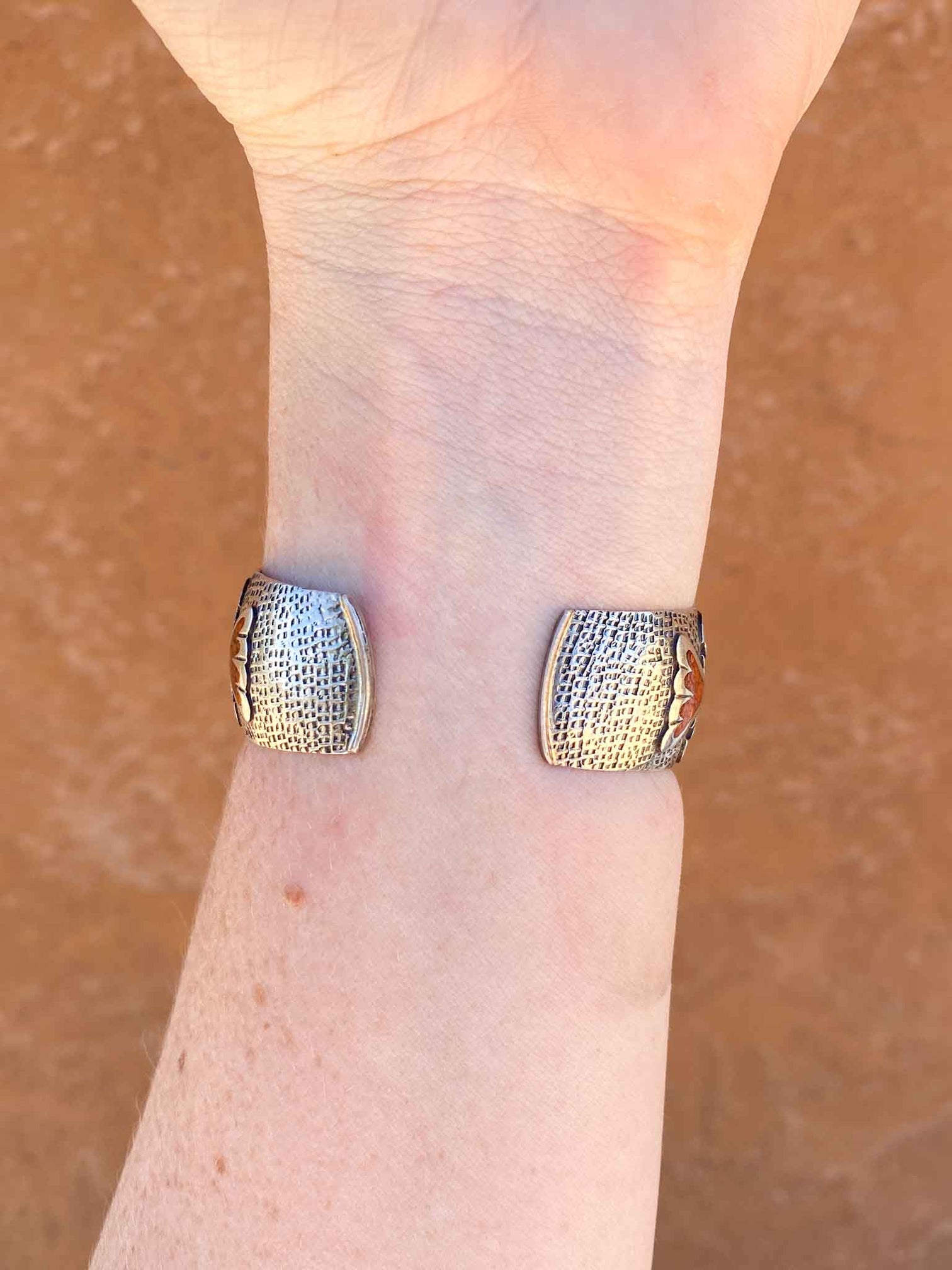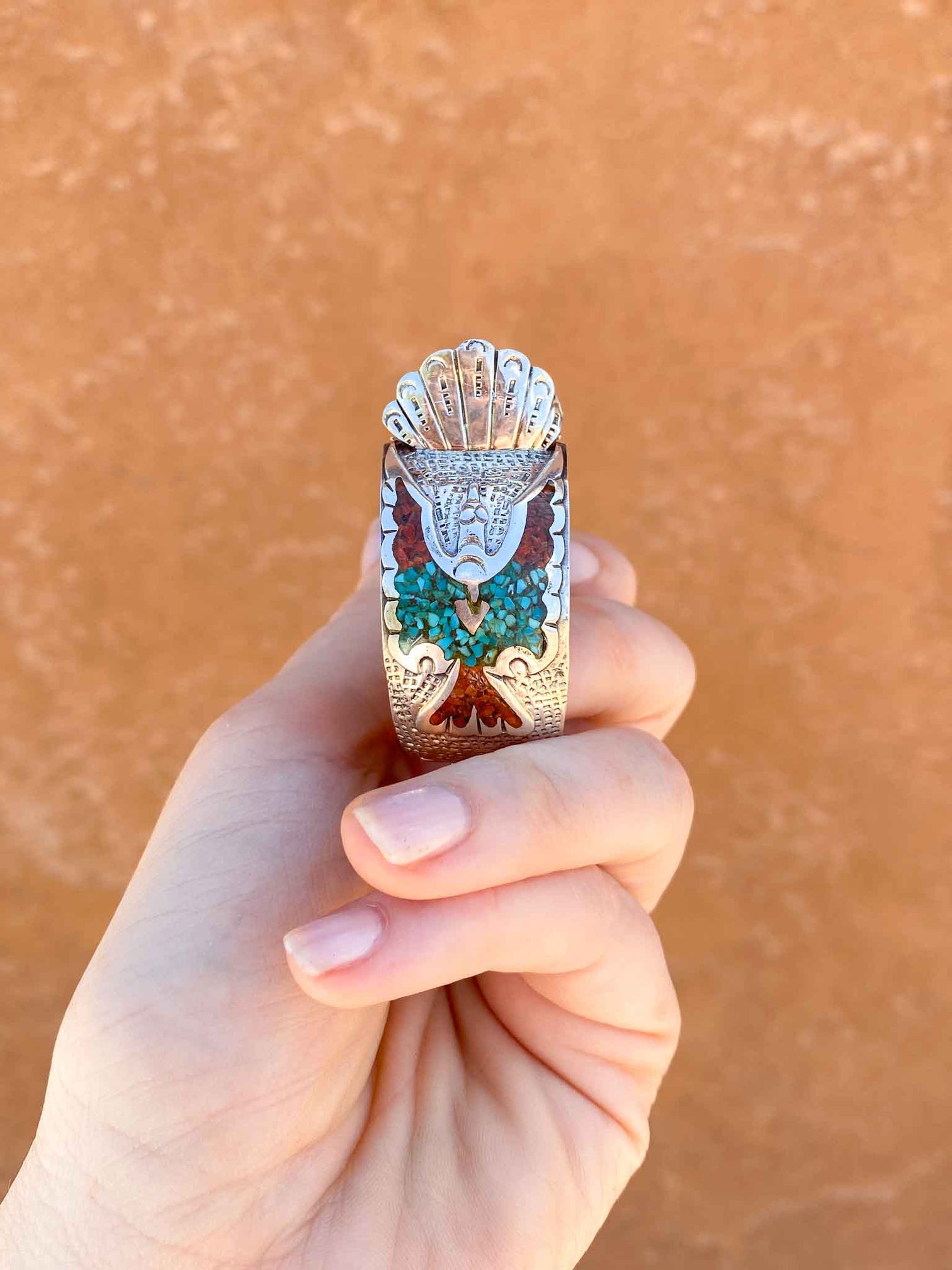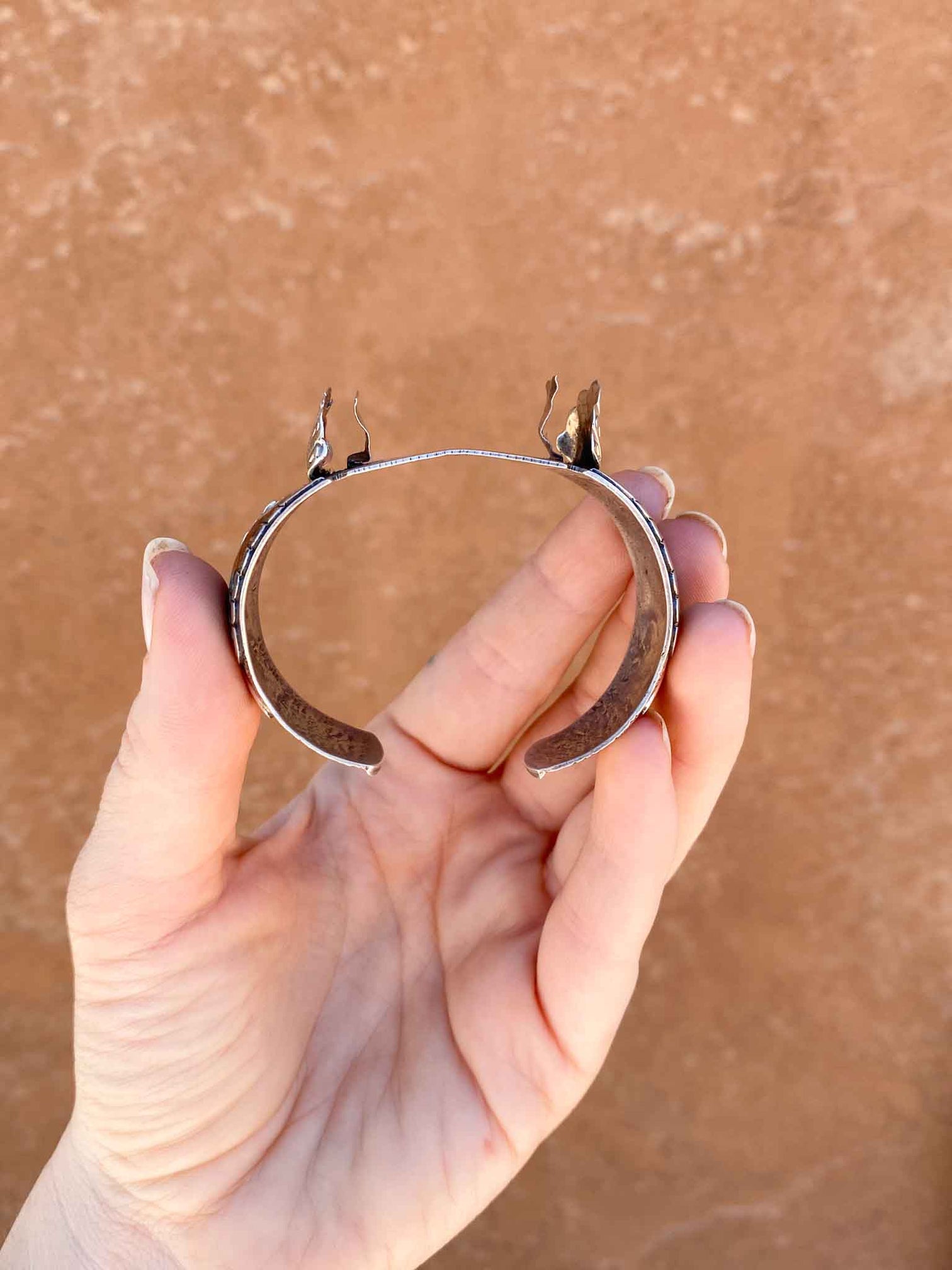 A VINTAGE cuff that takes flight!
Handcrafted 925 Sterling Silver initialed by S
Turquoise and Coral chip detail the body and wings of two birds on each side.
The center is just waiting for the perfect watch face! 
Firm cuff with 2 1/4 inch diameter. Adjustable.
READY TO SHIP
ONE AND ONLY