RTS ★ SOARING SLEEPING BEAUTY CUFF WATCH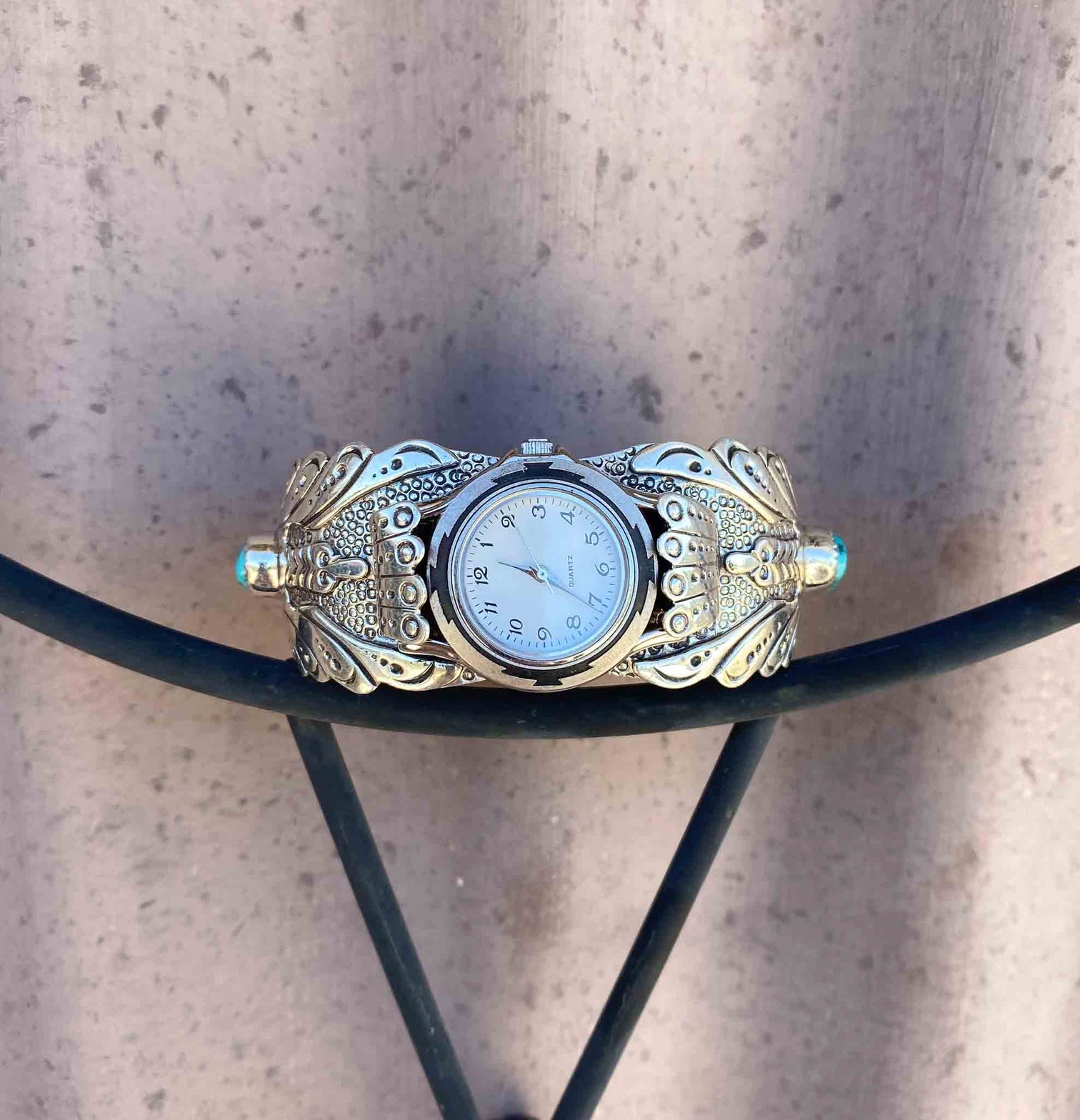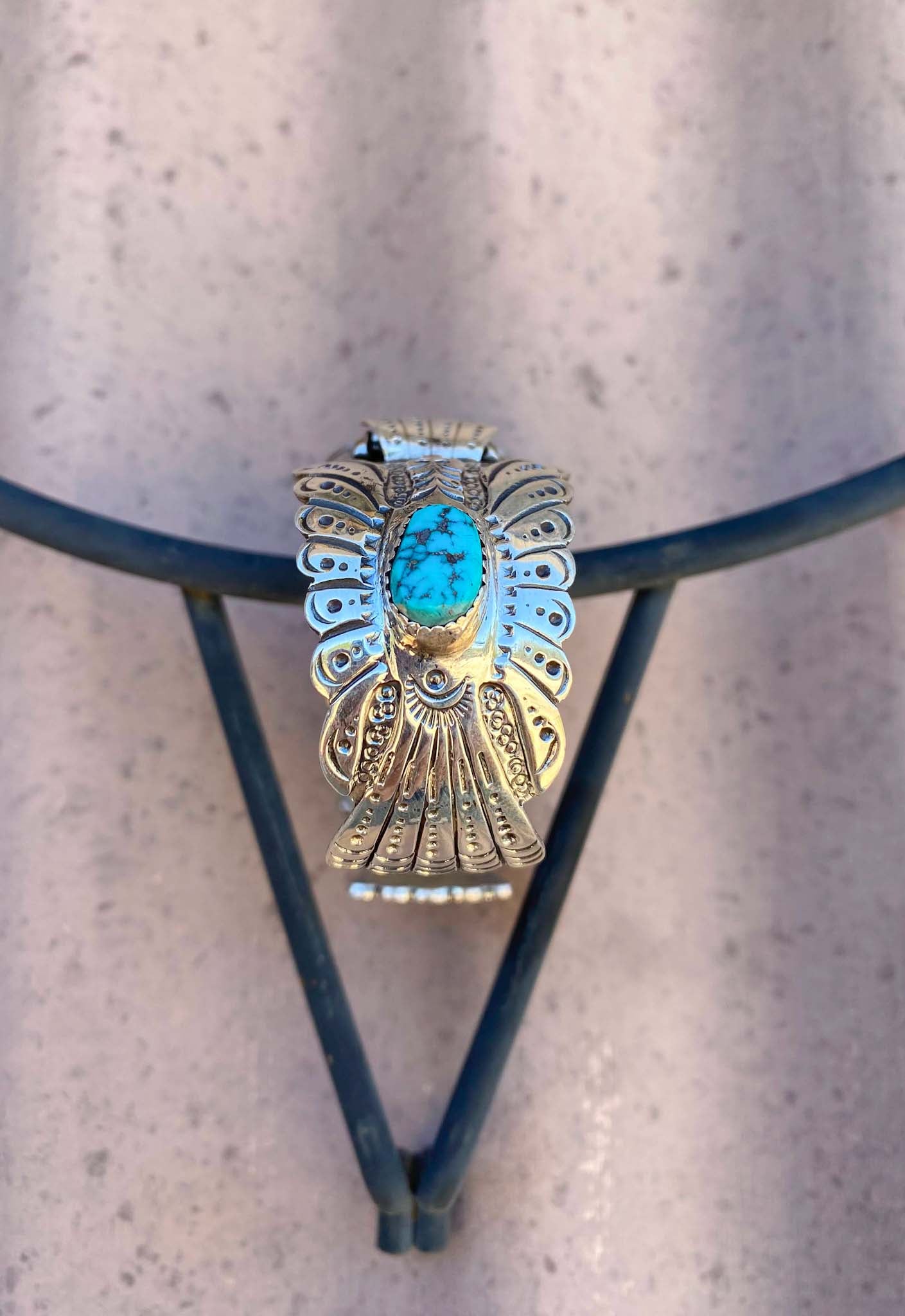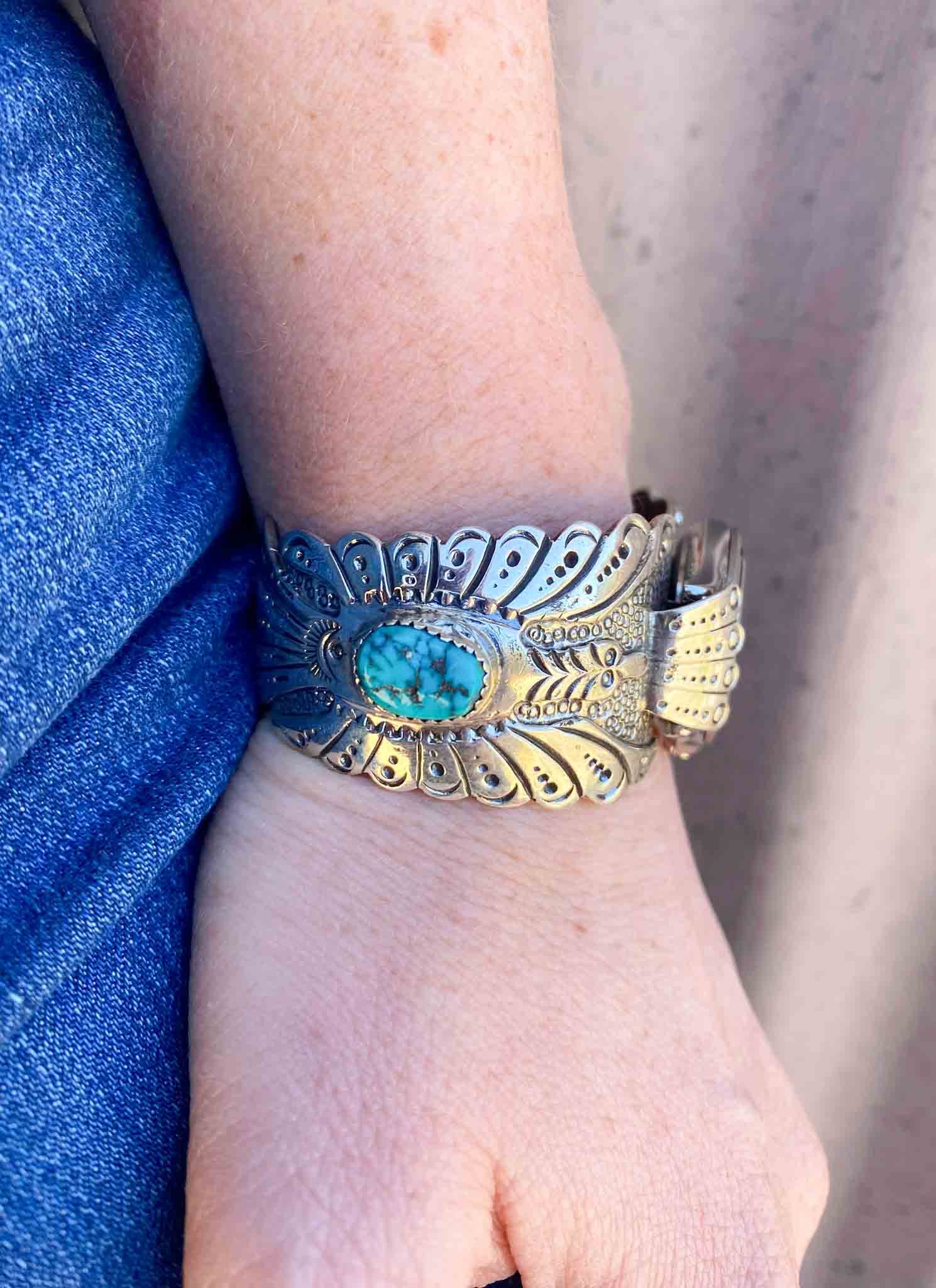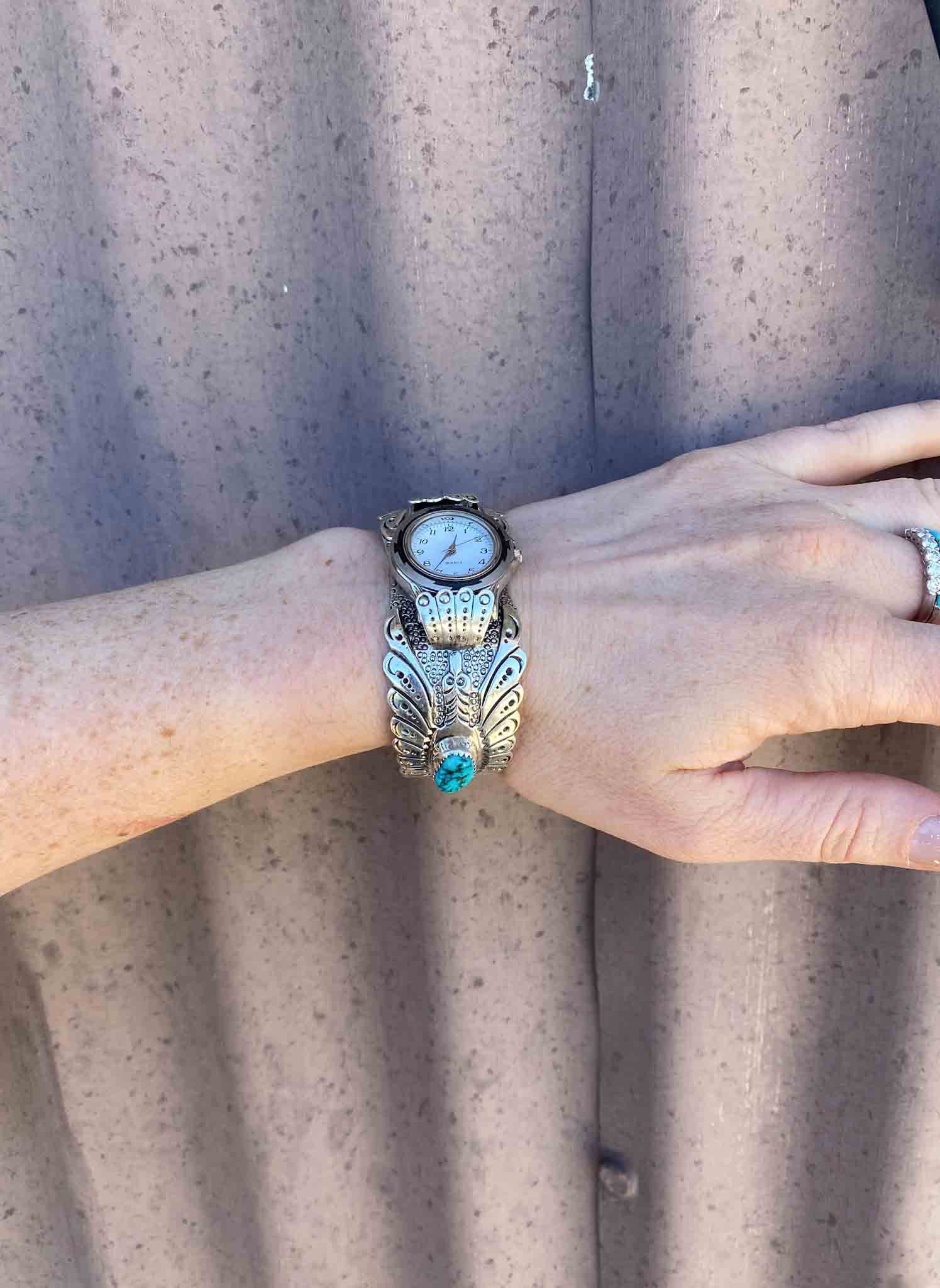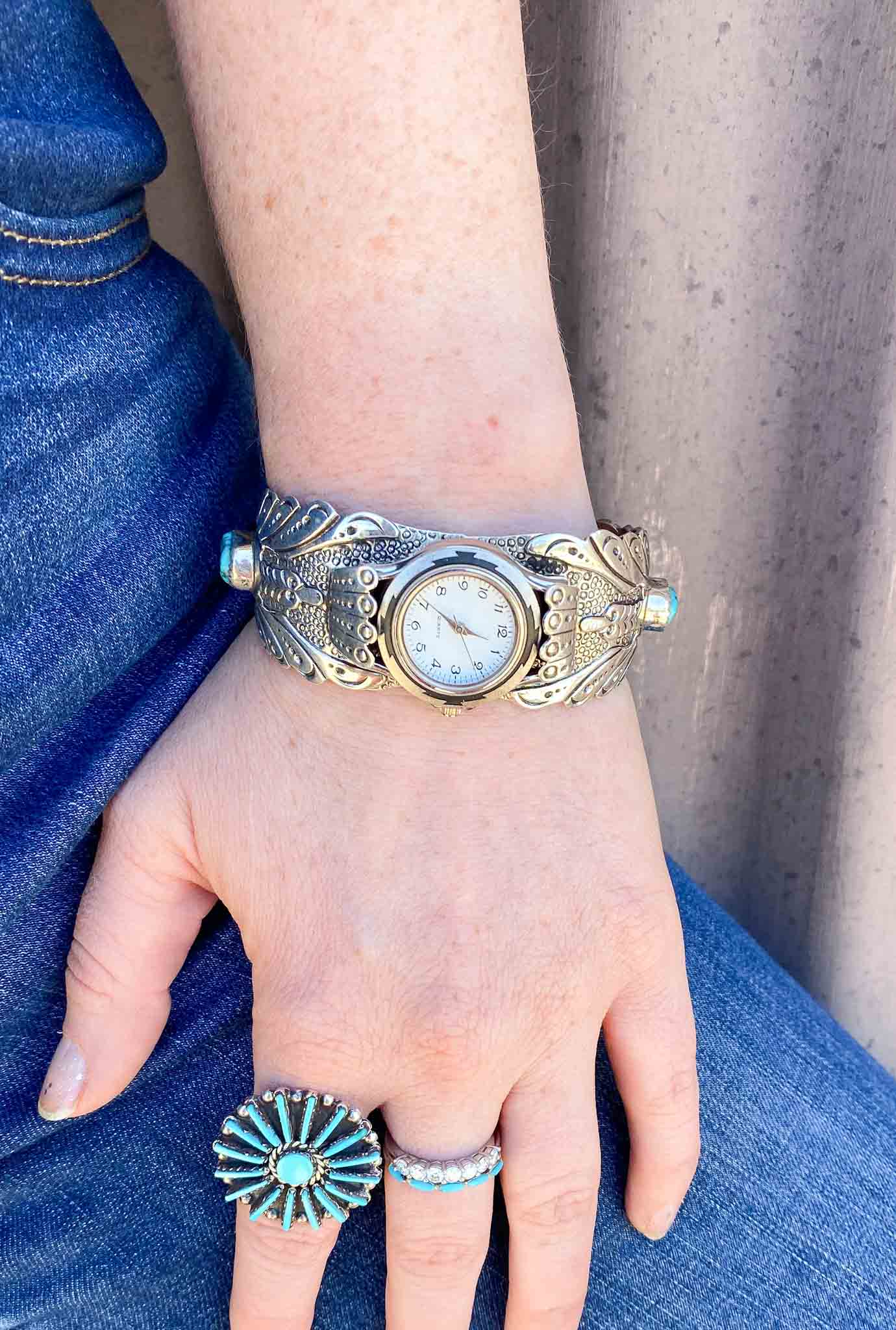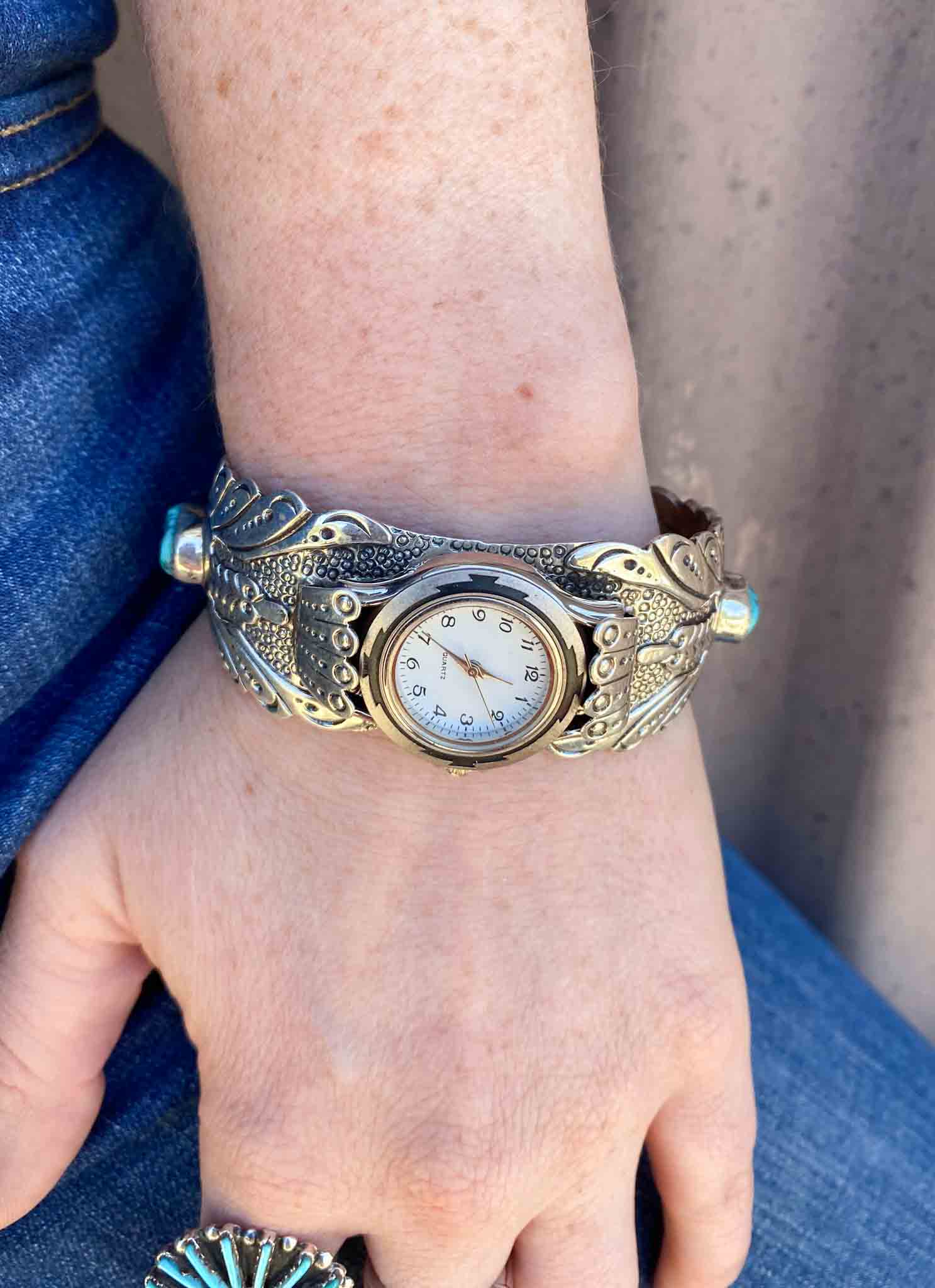 Show your soaring spirit with this powerful VINTAGE cuff.
2 Sleeping Beauty Turquoise nuggets sitting pretty on the backs of 2 handcrafted 925 Sterling Silver stamped birds. 
Firm cuff with 2 1/2 inch diameter.
Adjustable to fit small/medium wrist.
★
READY TO SHIP
ONE OFF.