*Oval Stacker Ring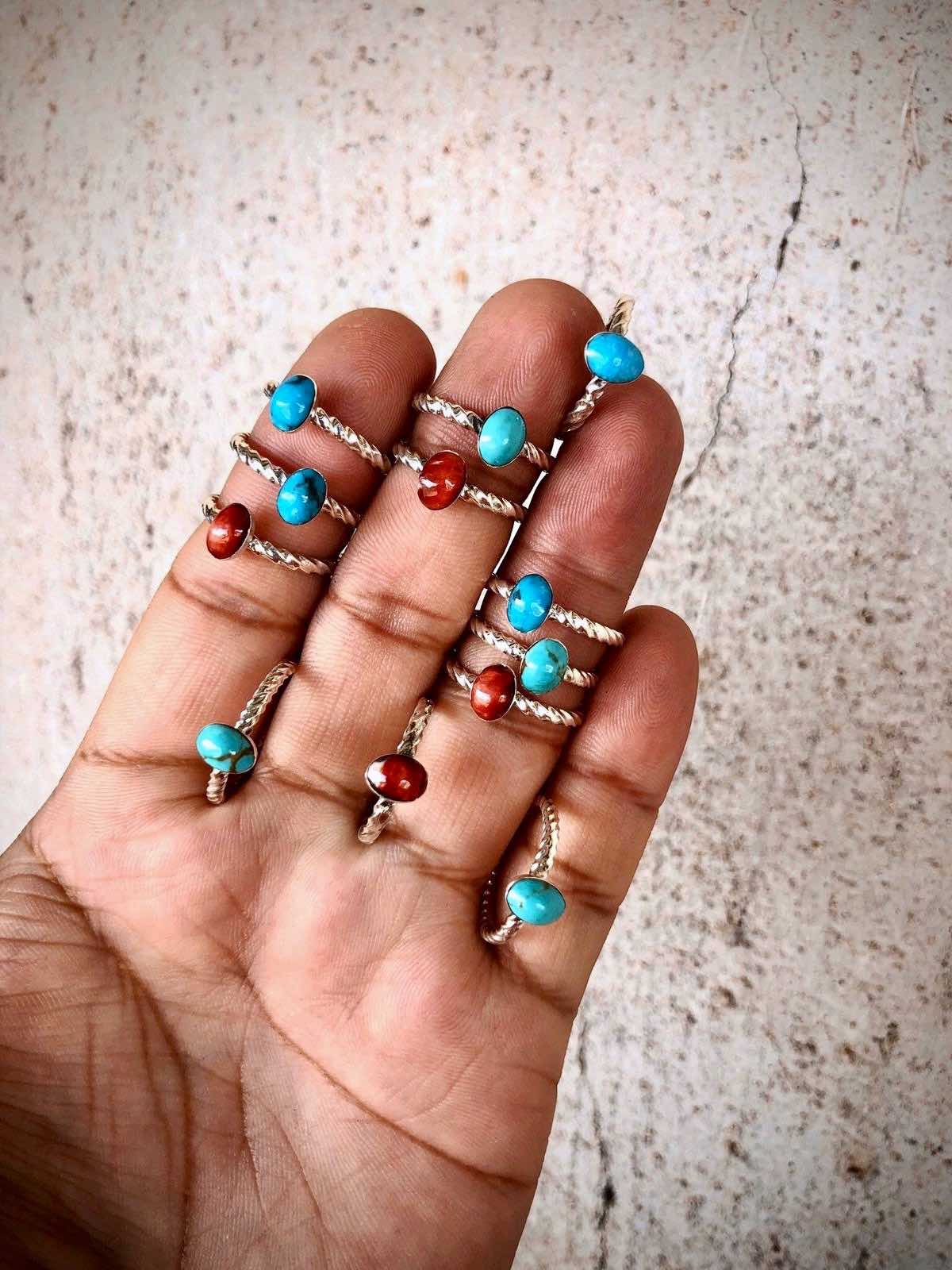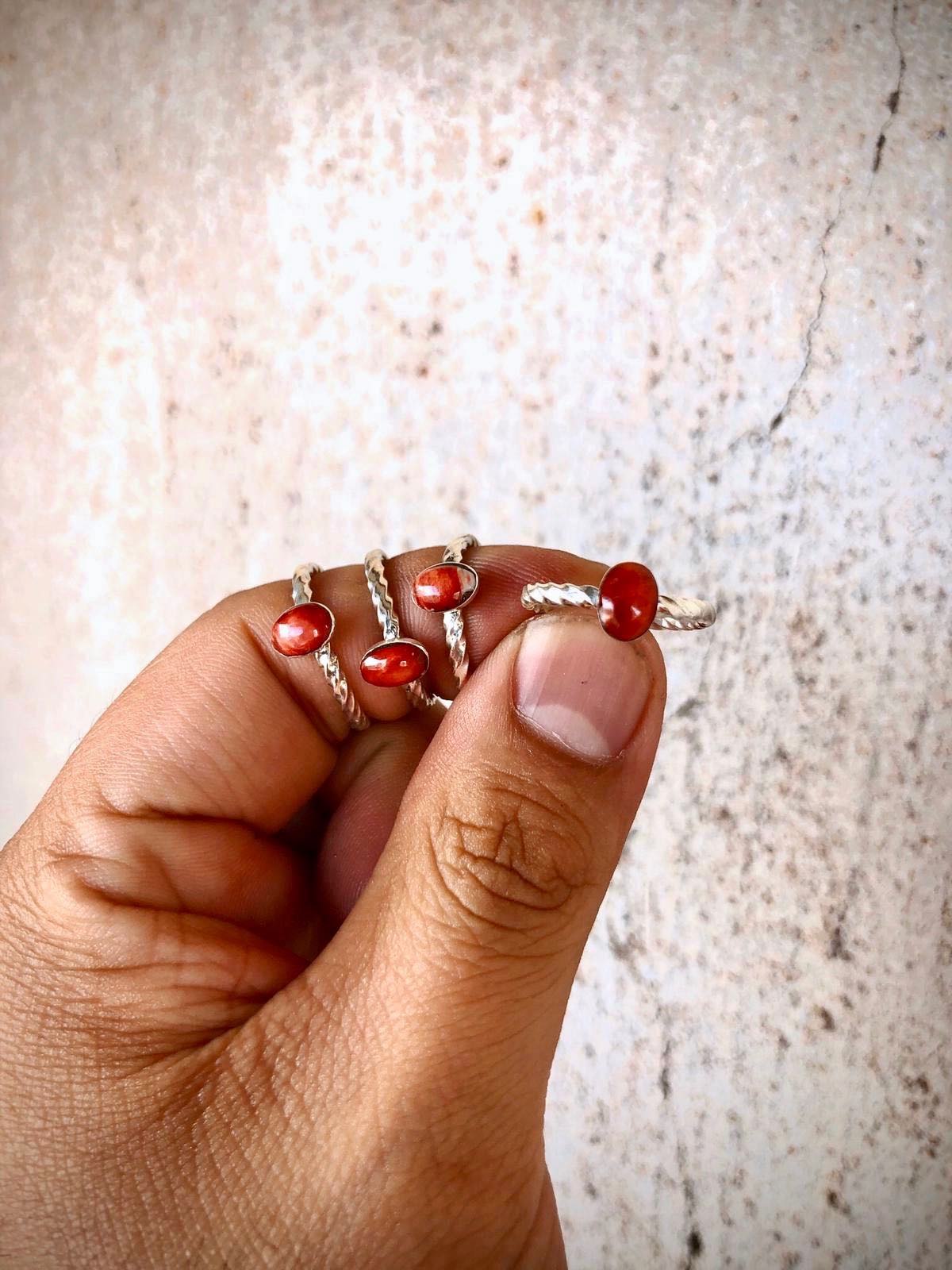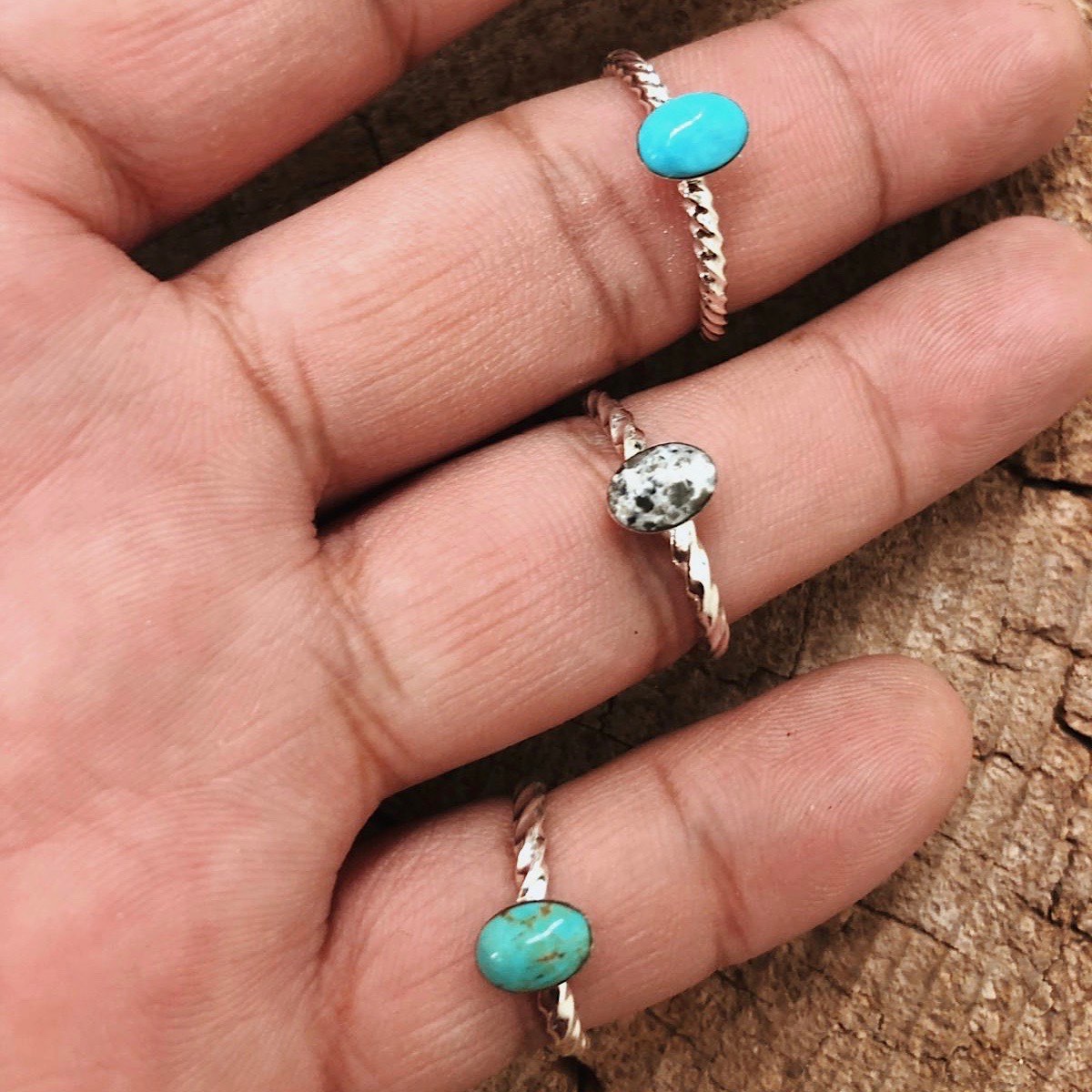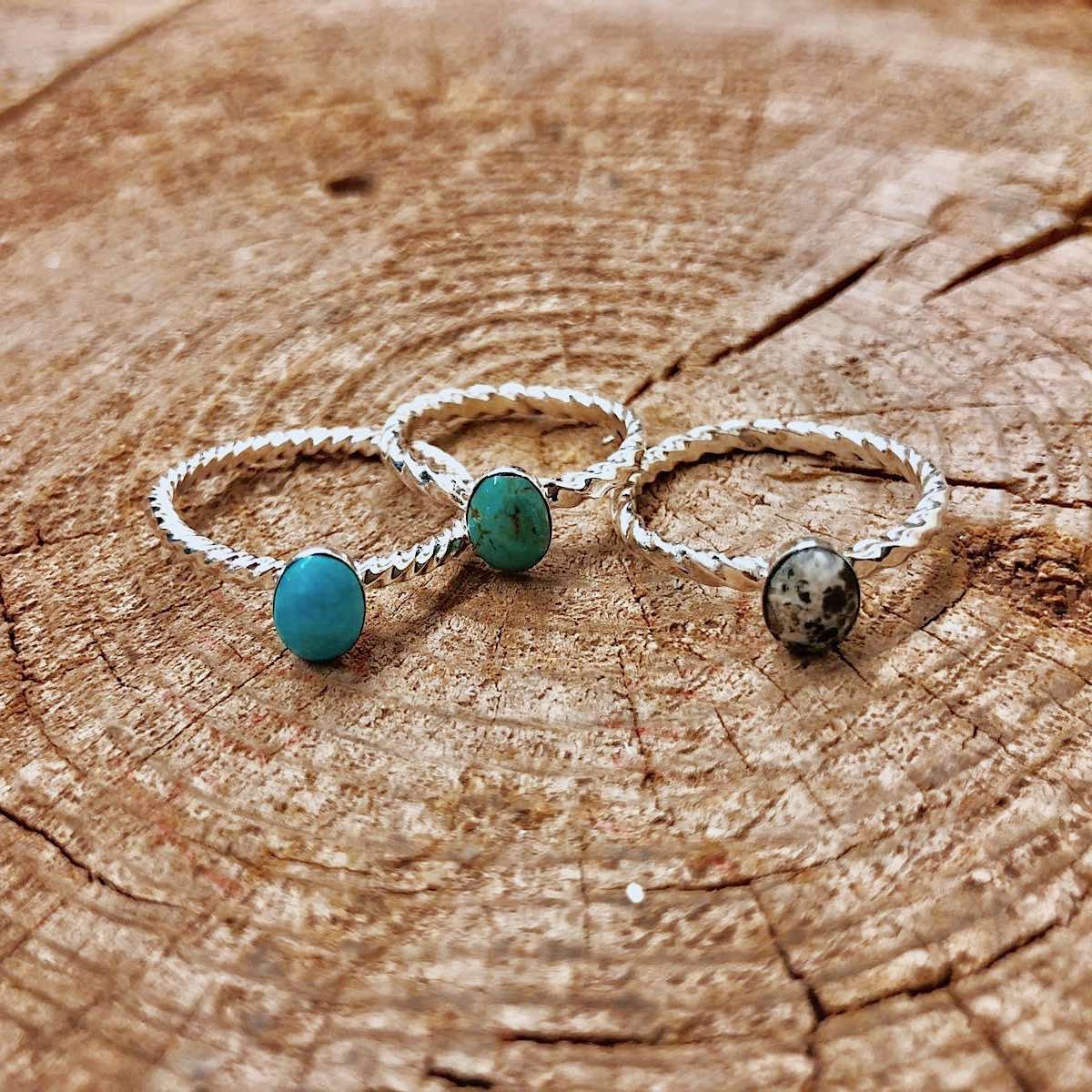 YESSS! Your favorite stacker rings now come in oval shape! 
(cause everyone needs a little oval shaped stacker, no?!)
Sweet lil thang made to order in sterling silver and your choice of Green Mexican Turquoise, Blue Kingman Turquoise, Red Spiny Oyster, or White Buffalo.
A lightweight, dainty piece with a twisted sterling band.