*MISMATCHED Antler Ear Crawler/Earrings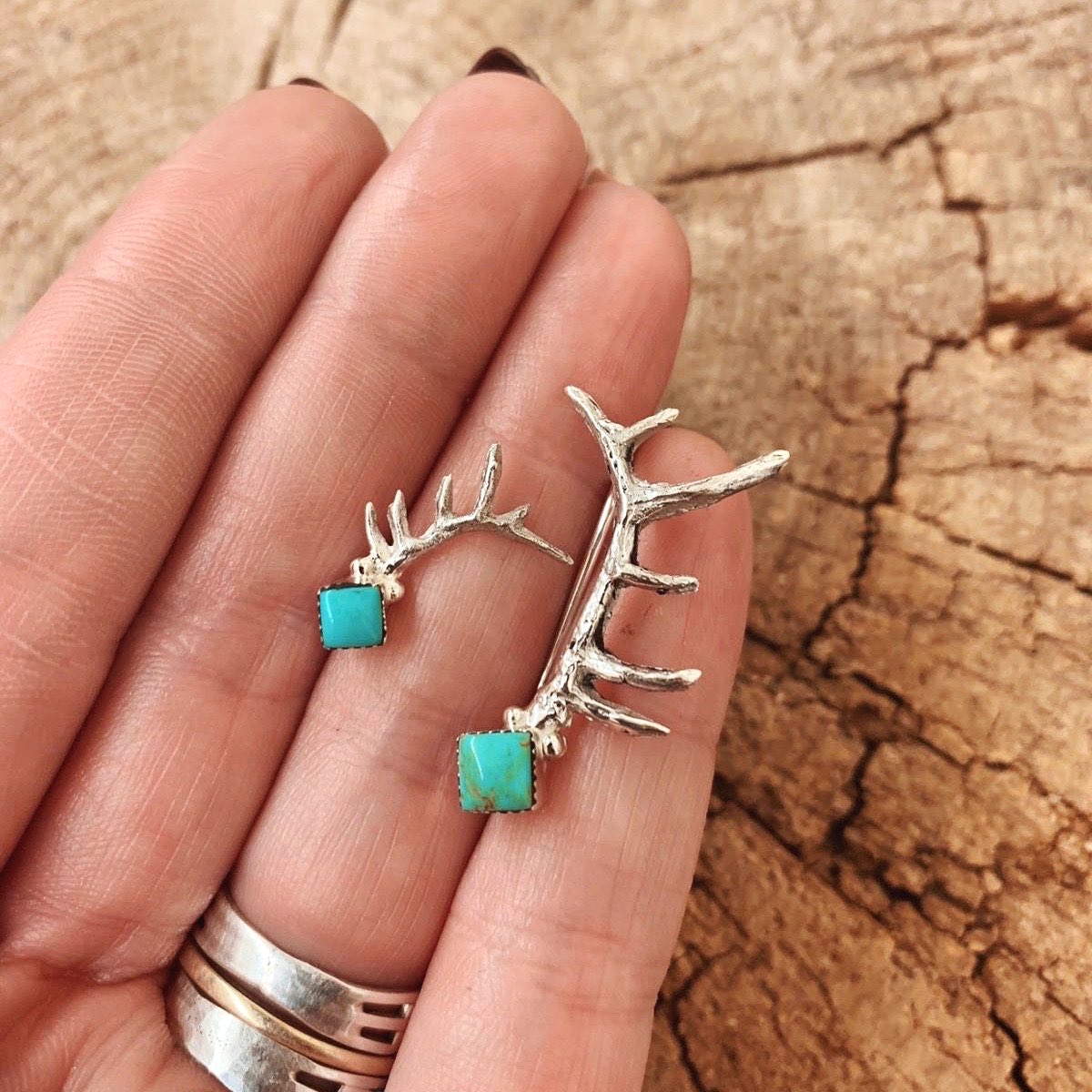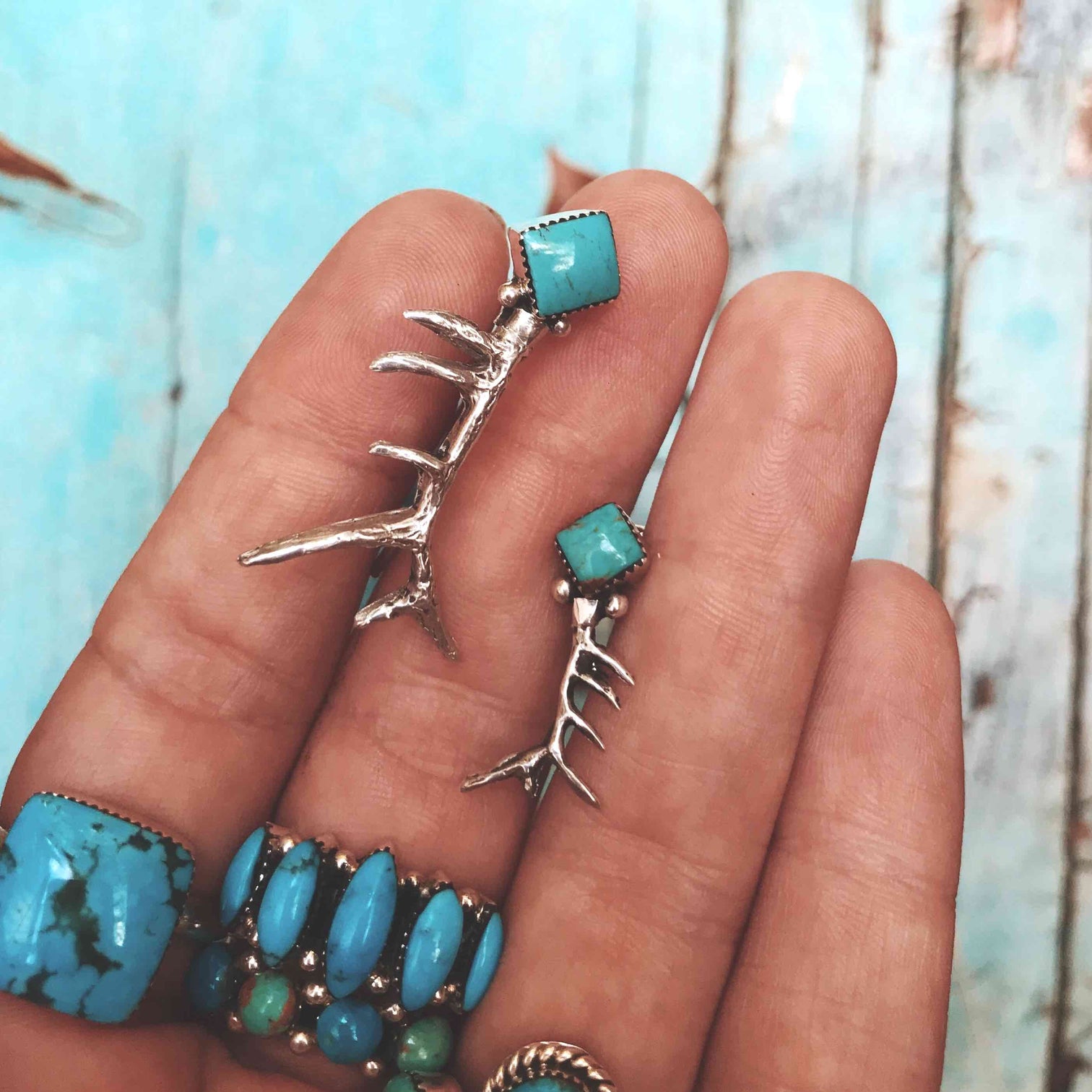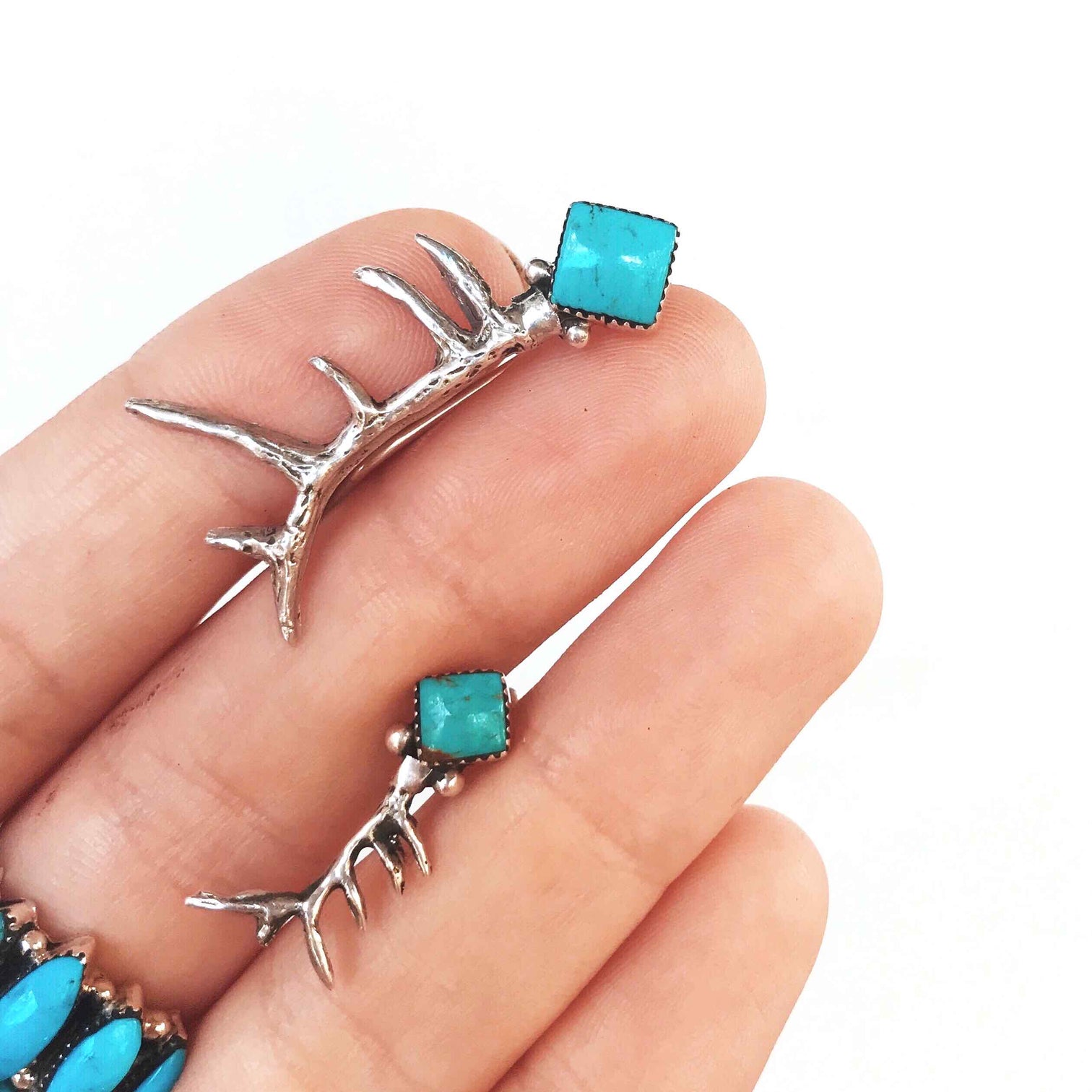 There's really no doubt about it- these are the coolest ear crawlers money could ever buy!
(and if not- theyre right up there!!)
Amazing antler crawlers made from sterling silver in your choice of Natural Blue Kingman Turquoise or Green Mexican Turquoise - or 1 of each! 
MISMATCHED PAIR for extra awesomeness! 
LARGE- LEFT EAR ONLY: CRAWLER!
RIGHT: SMALL ONLY: STUD BACK!
Psst: You only need 1 earring hole to wear either of these. 
Super lightweight!