RTS ★ LOVERS Club ★ Blue Opal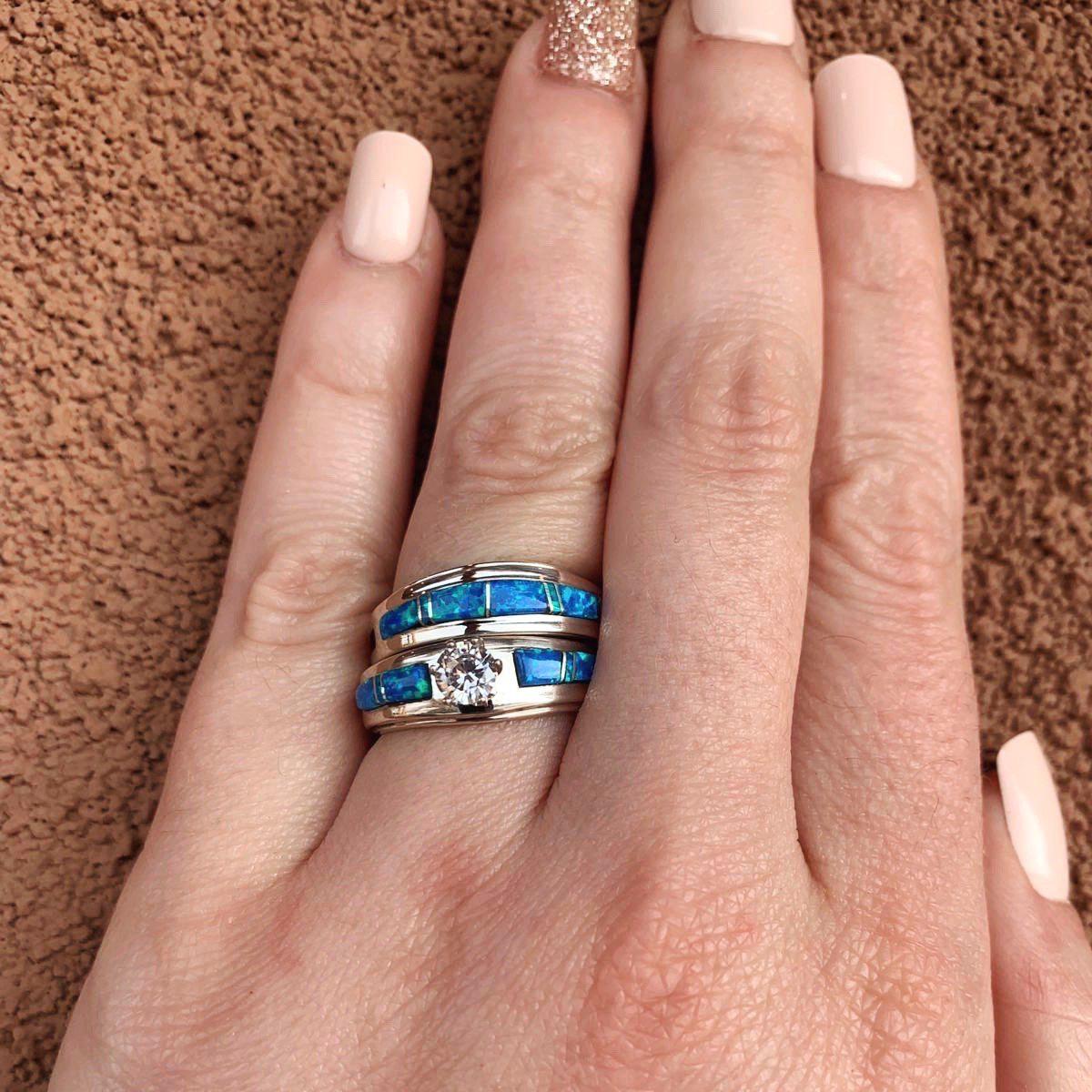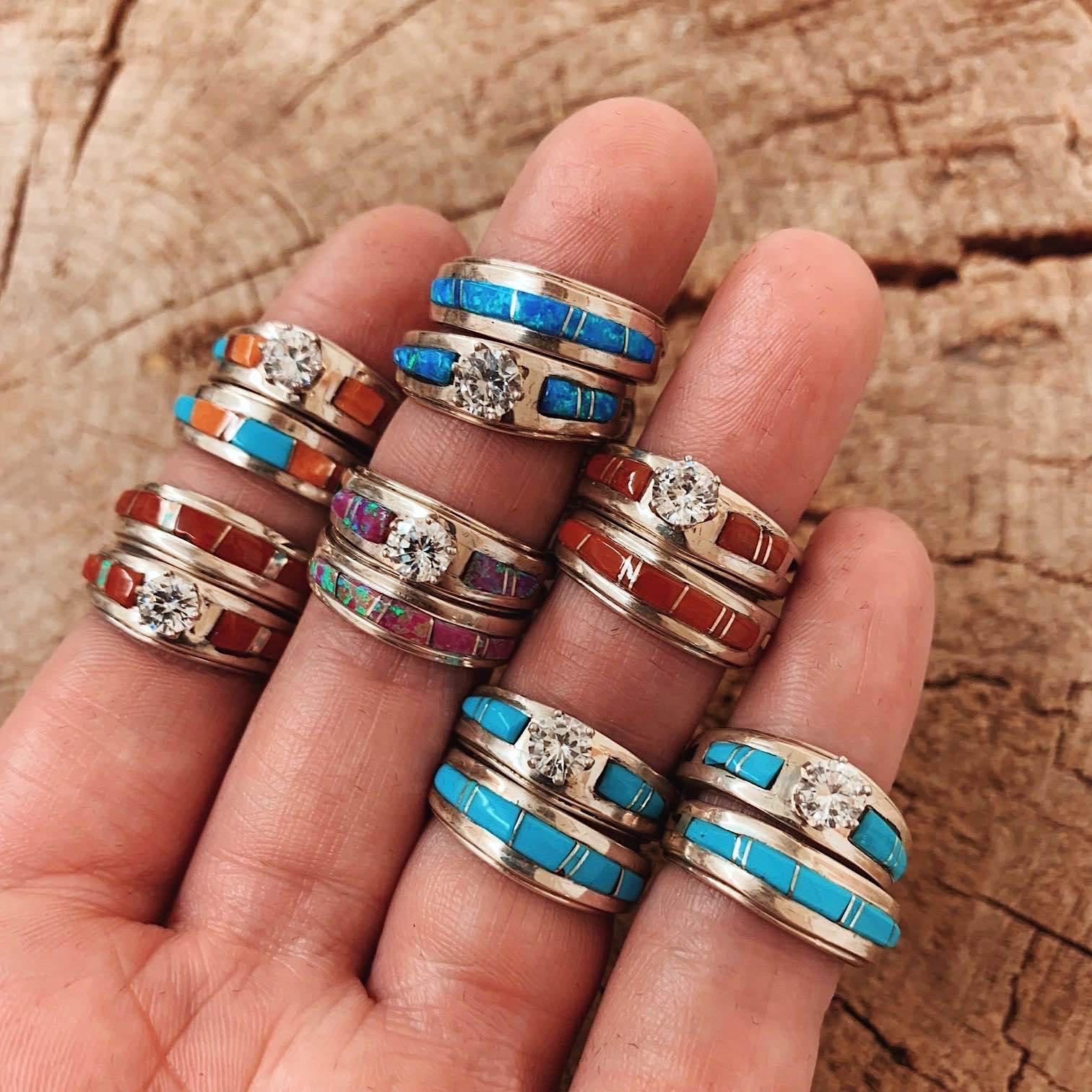 You don't need to be engaged or married to rock this set- itll make a great faux stack too ;) BUT if you are married or engaged- awesome! Tell your man you've got yourself sorted at TT!
Beautiful Zuni made stacker set featuring 2 rings made in sterling silver with faux Blue Opal inlay and center CZ stone. 
This ring doesn't stand a chance of getting out of the house without getting noticed, so just be warned! ;) 
PLEASE GO 1/2 SIZE UP TO CATER FOR THE THICK BAND WHEN STACKED