RTS ★ SLIM Bar Necklace ★ White Buffalo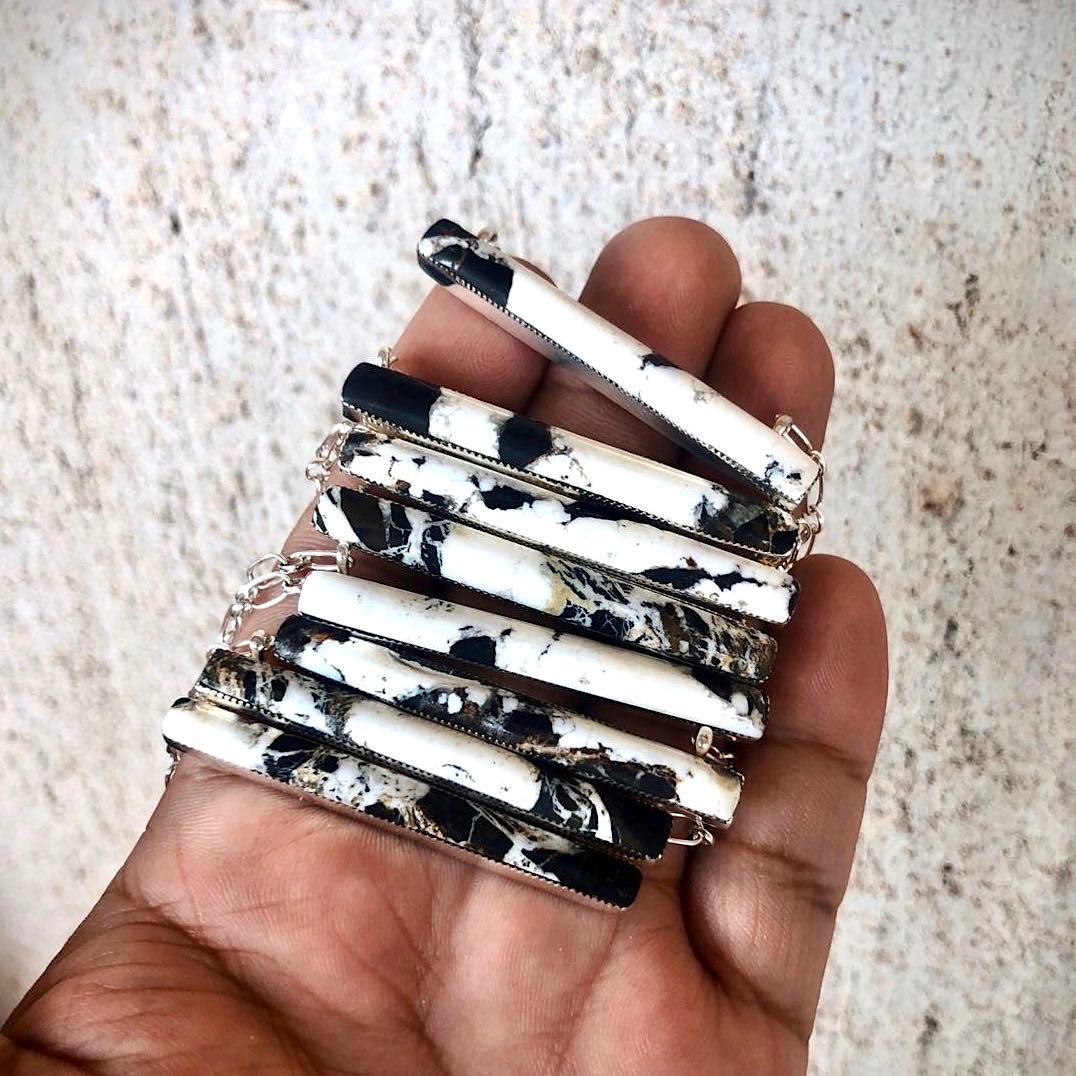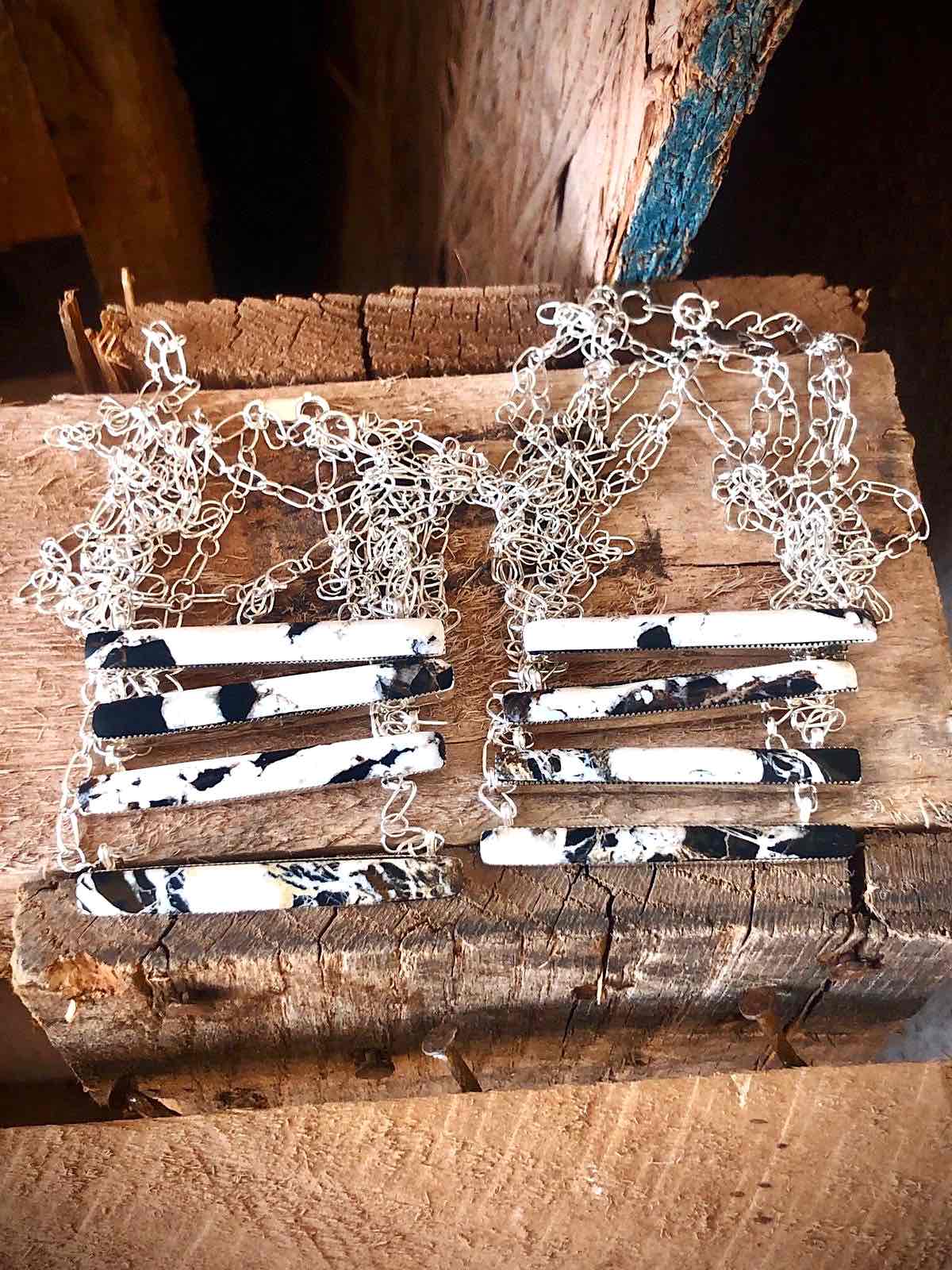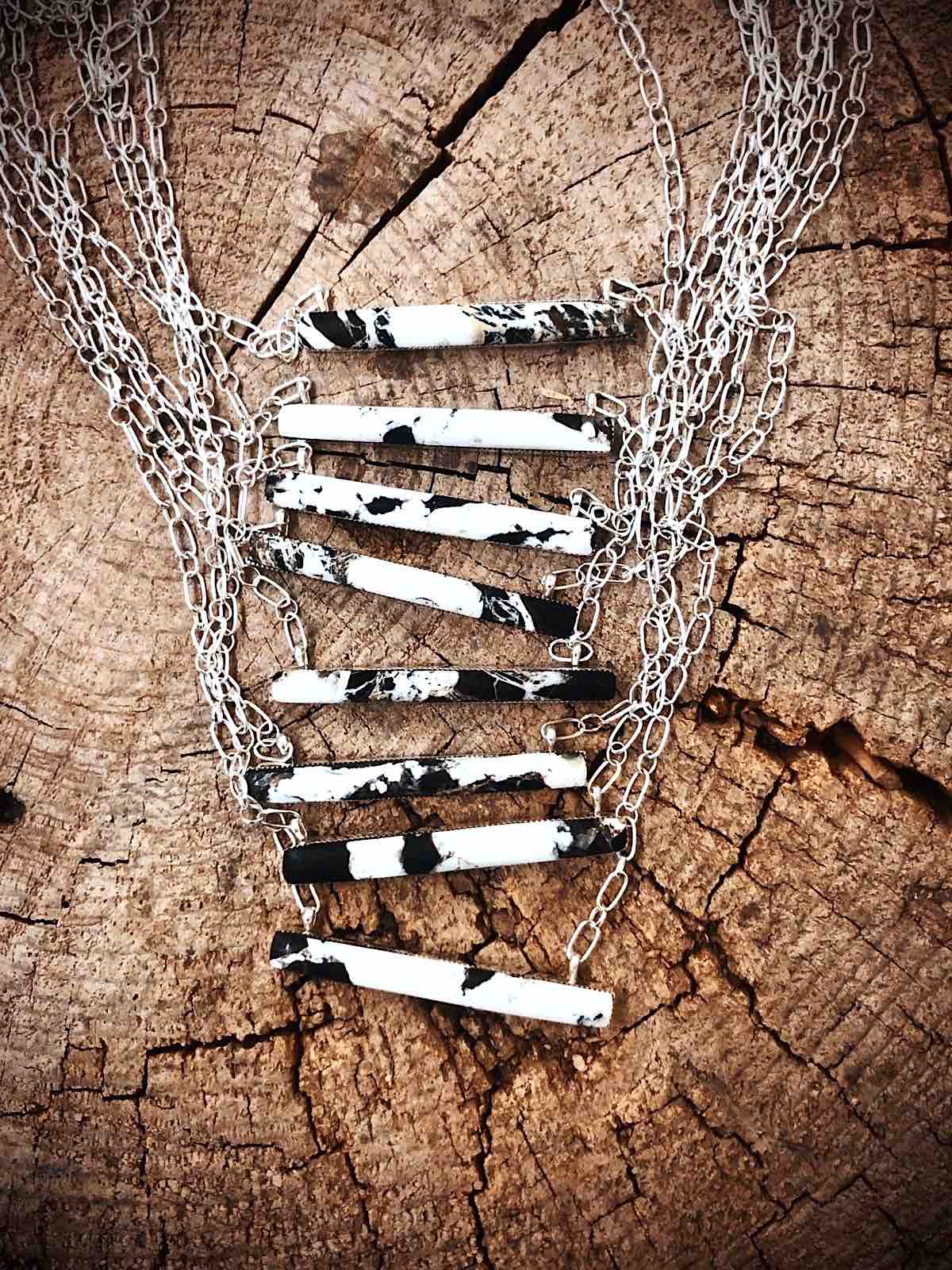 Gahhh!! Ahhhmazing WHITE BUFFALO thin bar necklace in sterling silver on an 18'' unique link chain.
Navajo made- pretty darn perfectly, if you ask us... but dont take our word for it- you have to see these babies in the flesh!!!! ;)
 ★
READY TO SHIP
NOTE: WHITE BUFFALO VARIES A LOT IN COLOR. SOME PIECES WILL NATURALLY BE MORE WHITE, BLACK OR GREY.
✭
This listing is for WHITE BUFFALO only. 
Find the TURQUOISE version here!