RTS ★ STORY TELLER RING ★ TURQUOISE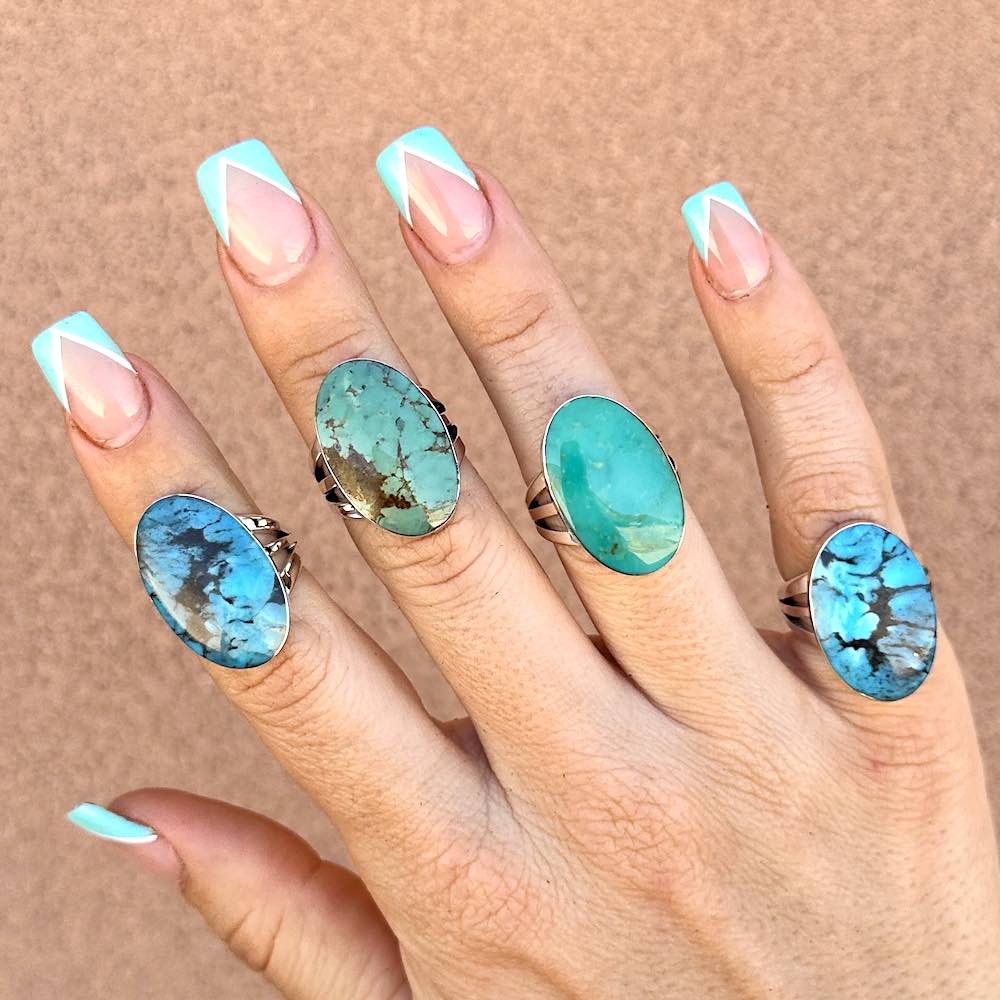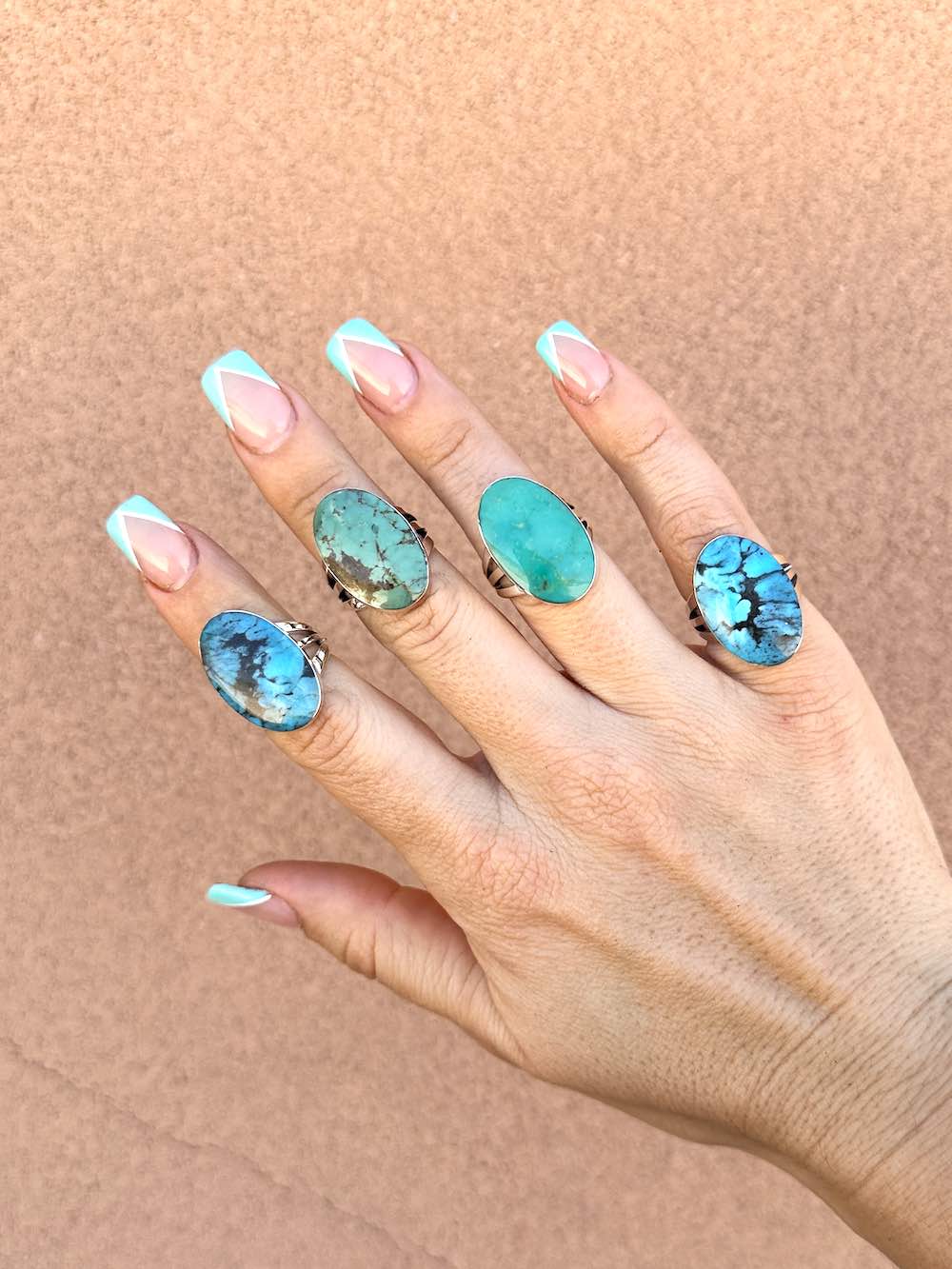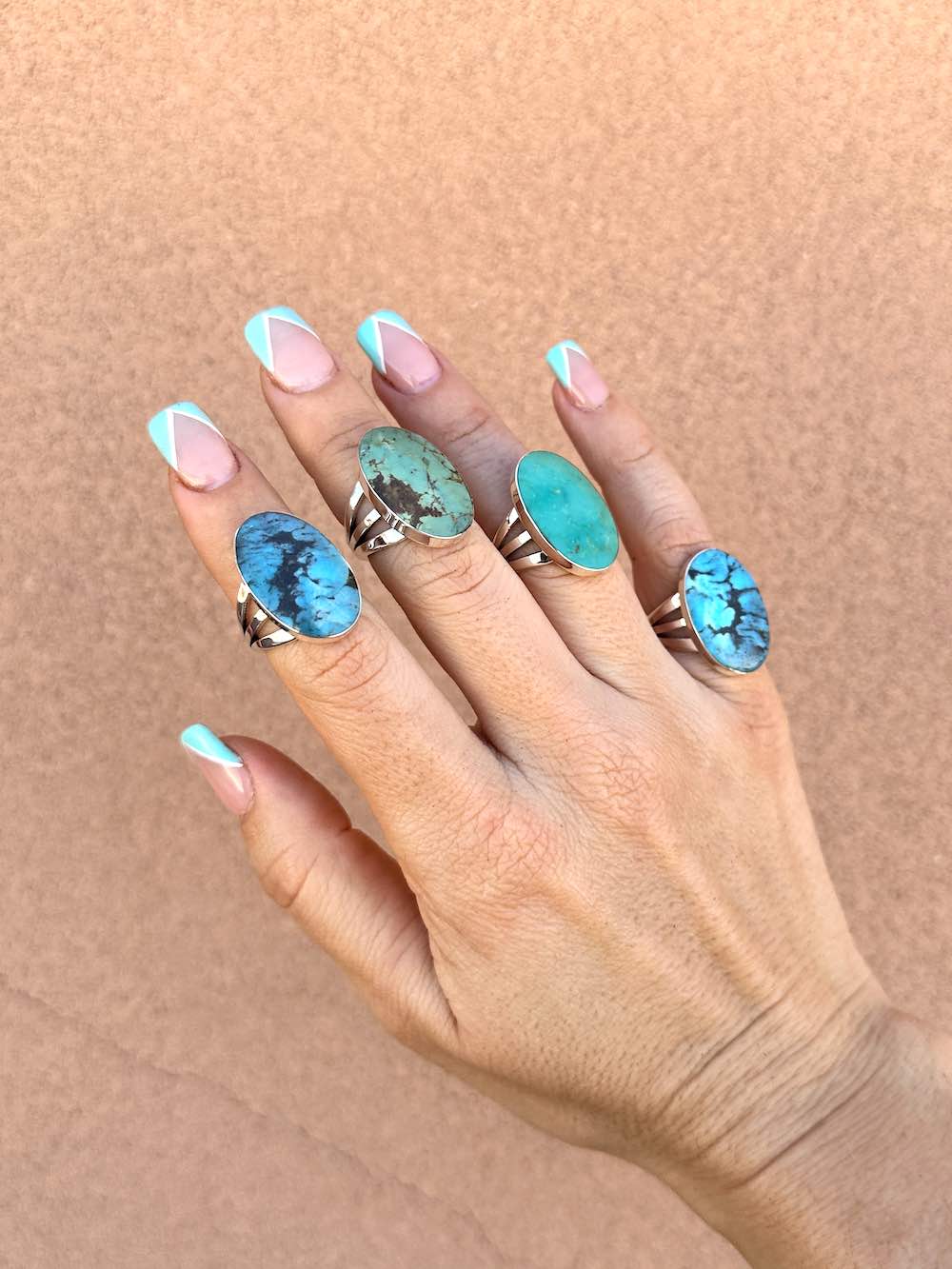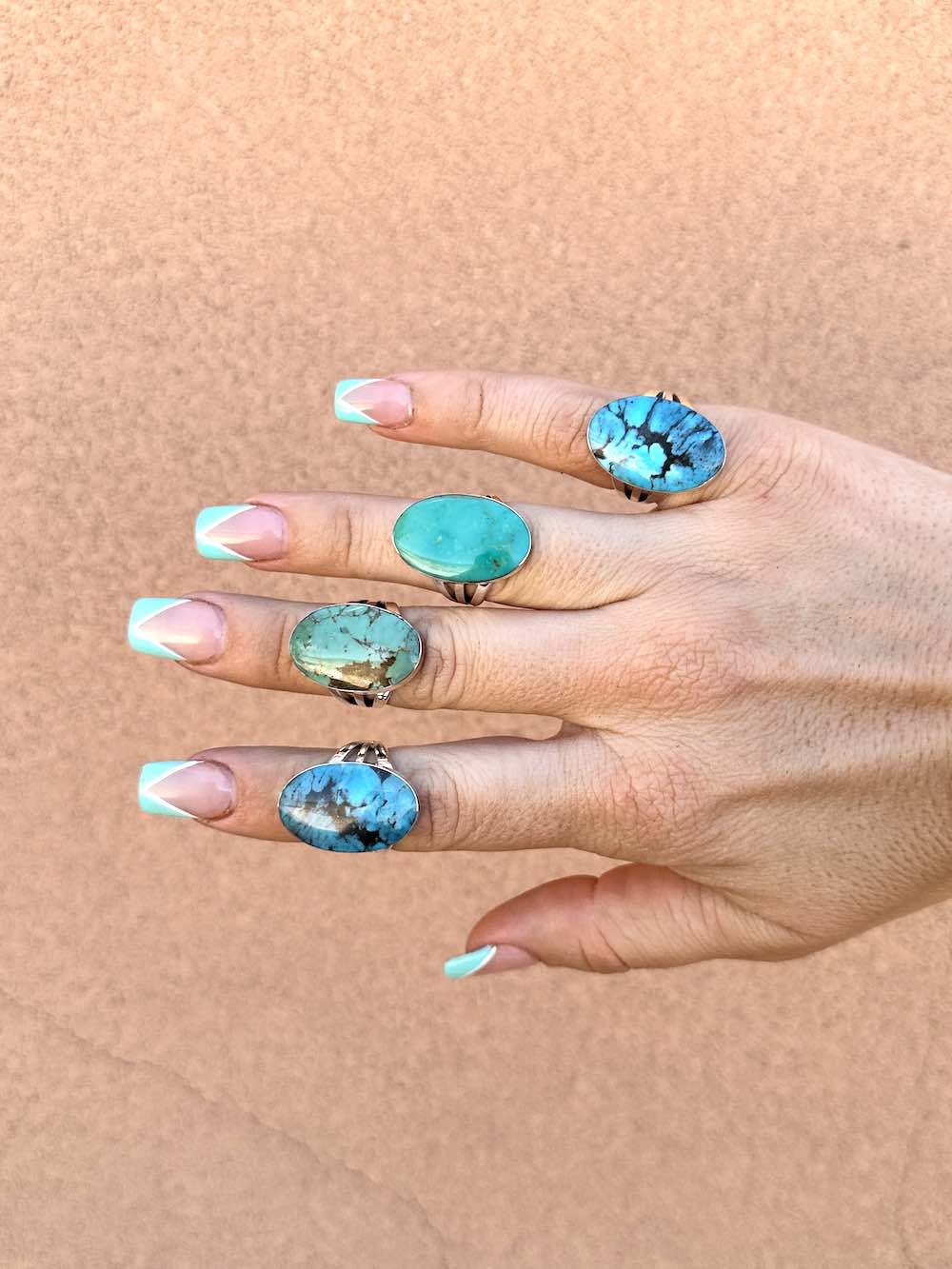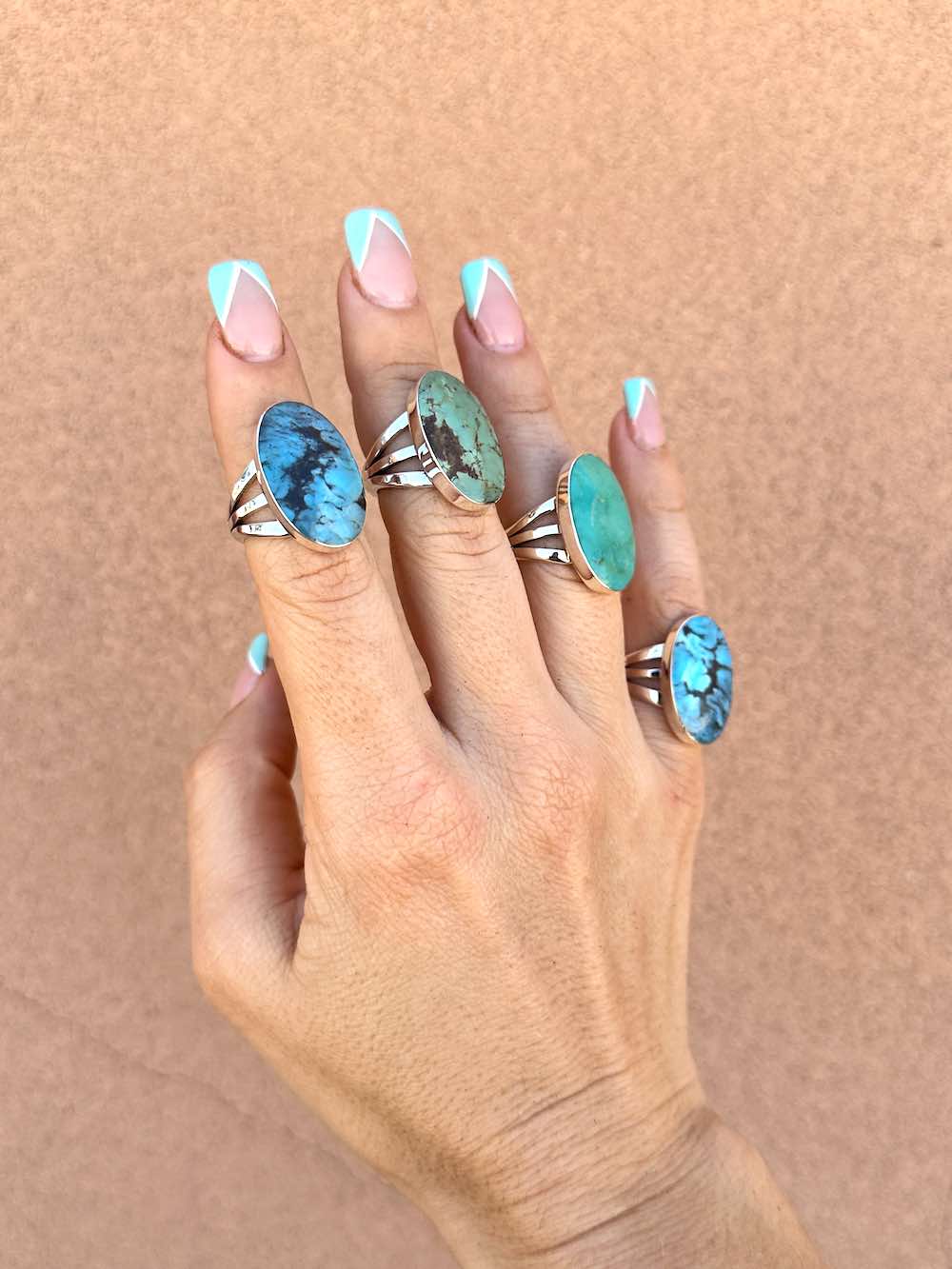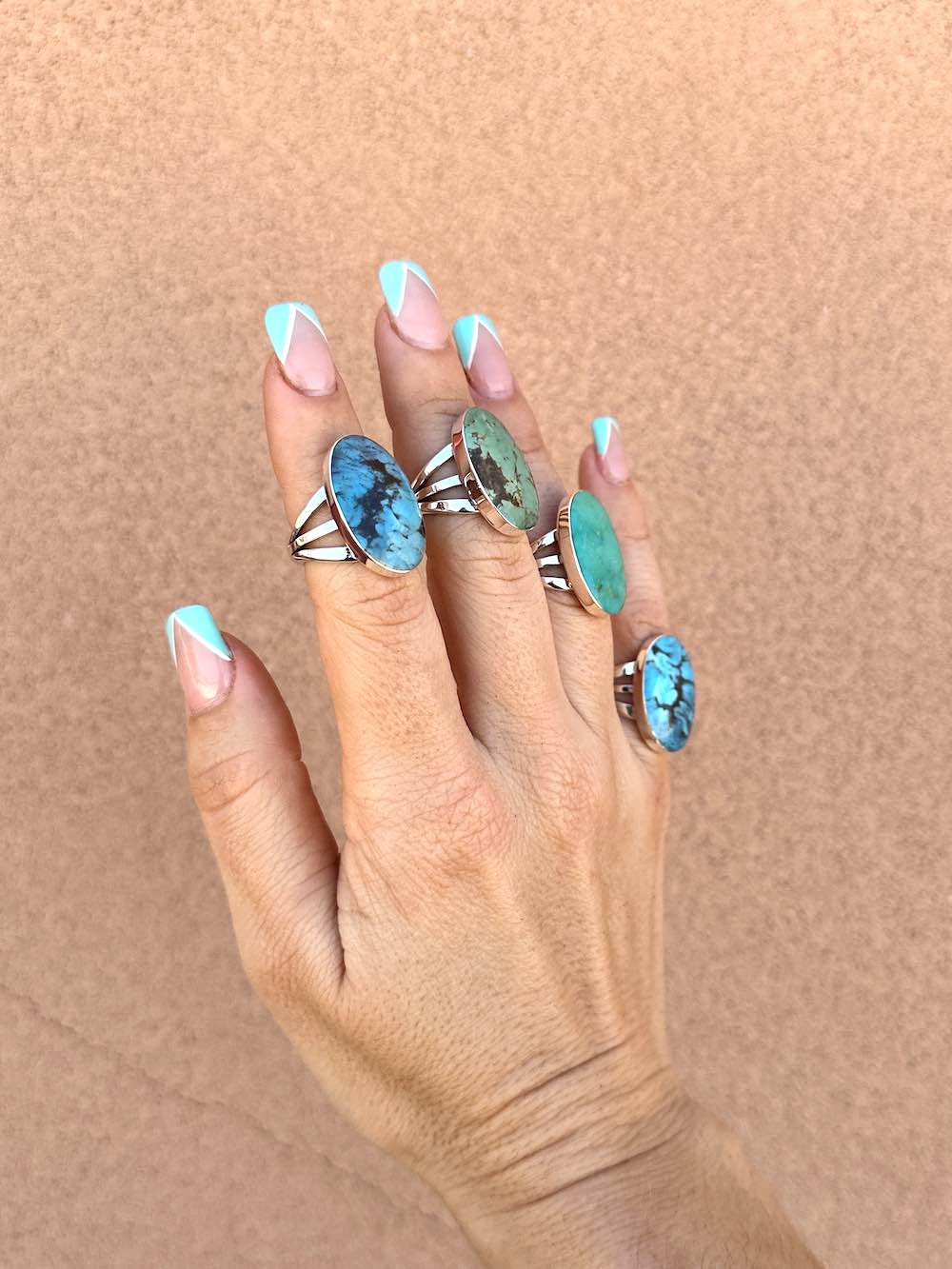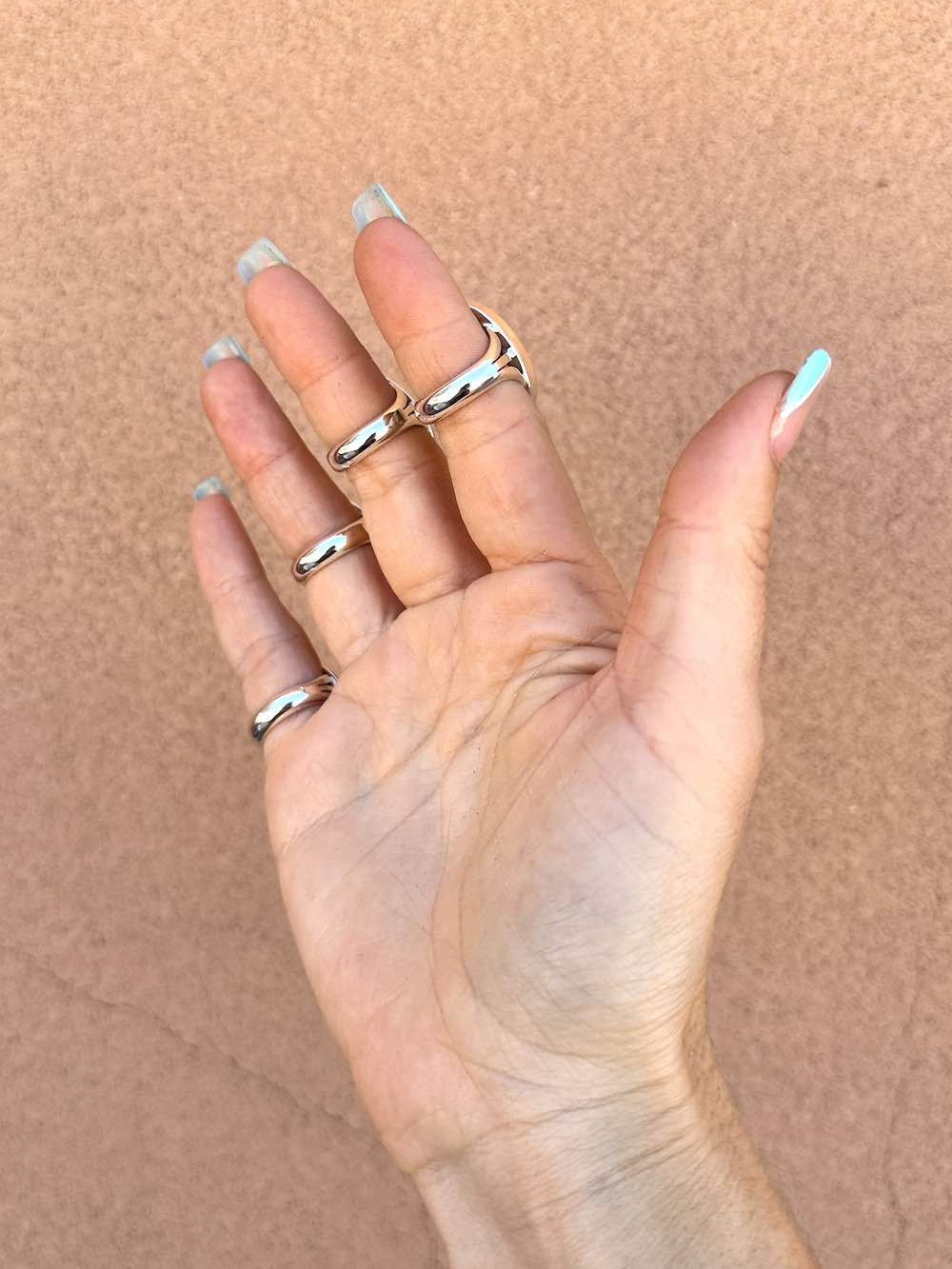 We only have a few of these babies in very limited sizes but I have to tell you- these pics do NOT do them justice and every single stone is kinda blowing my mind right now!!!! 
Whether you're a blue or Green Turquoise fan, you are absolutely in for a treat!!!! 
PS: All the blue options have matrix! The green is mixed and will be chosen at random but I can't imagine anyone will be disappointed!! 
925 sterling silver. Handcrafted. Ofcourse ;)