RTS ★ PRINCESS BRACELET ★ WHITE BUFFALO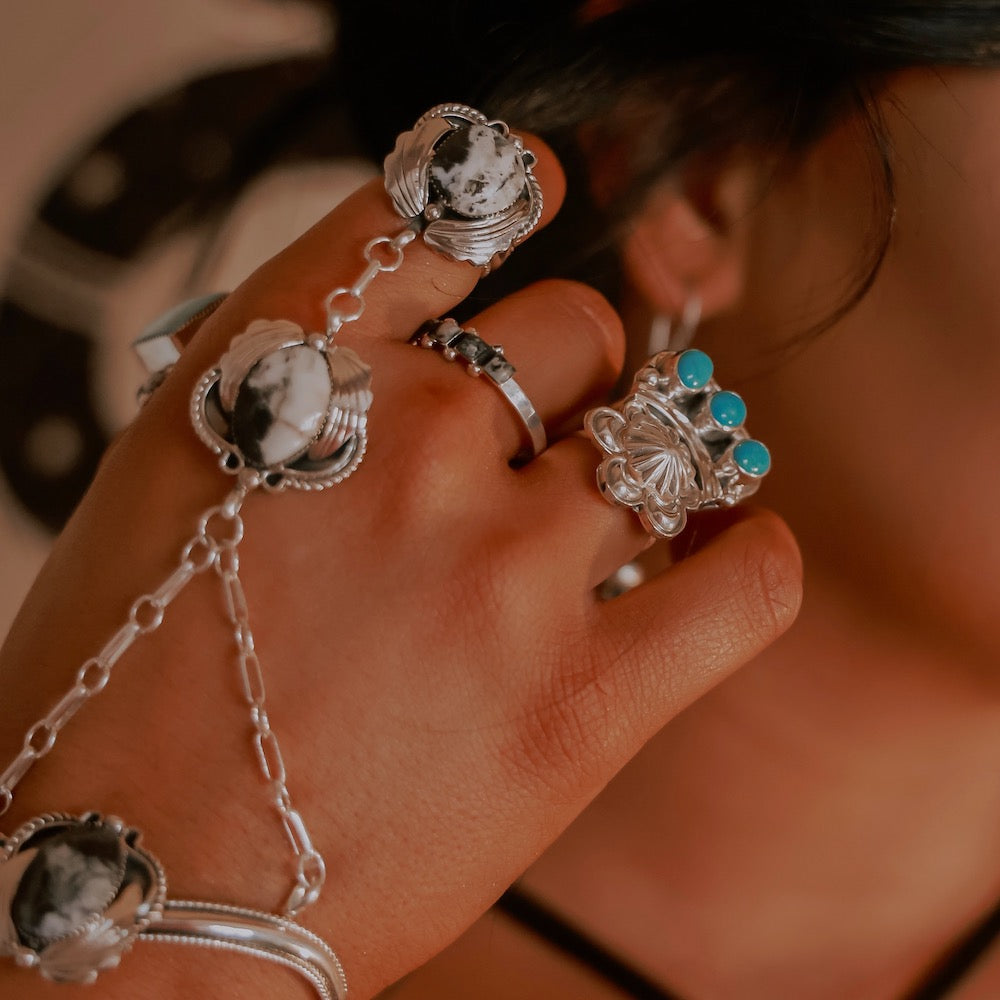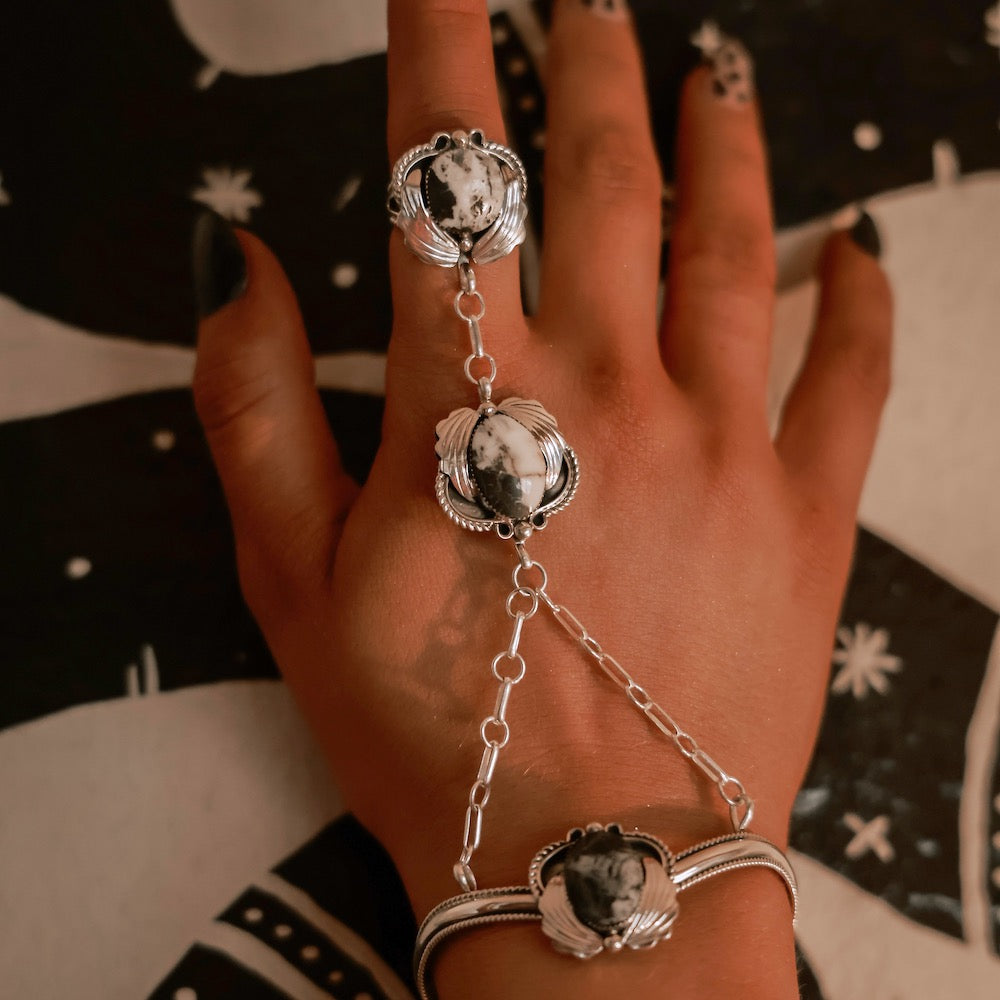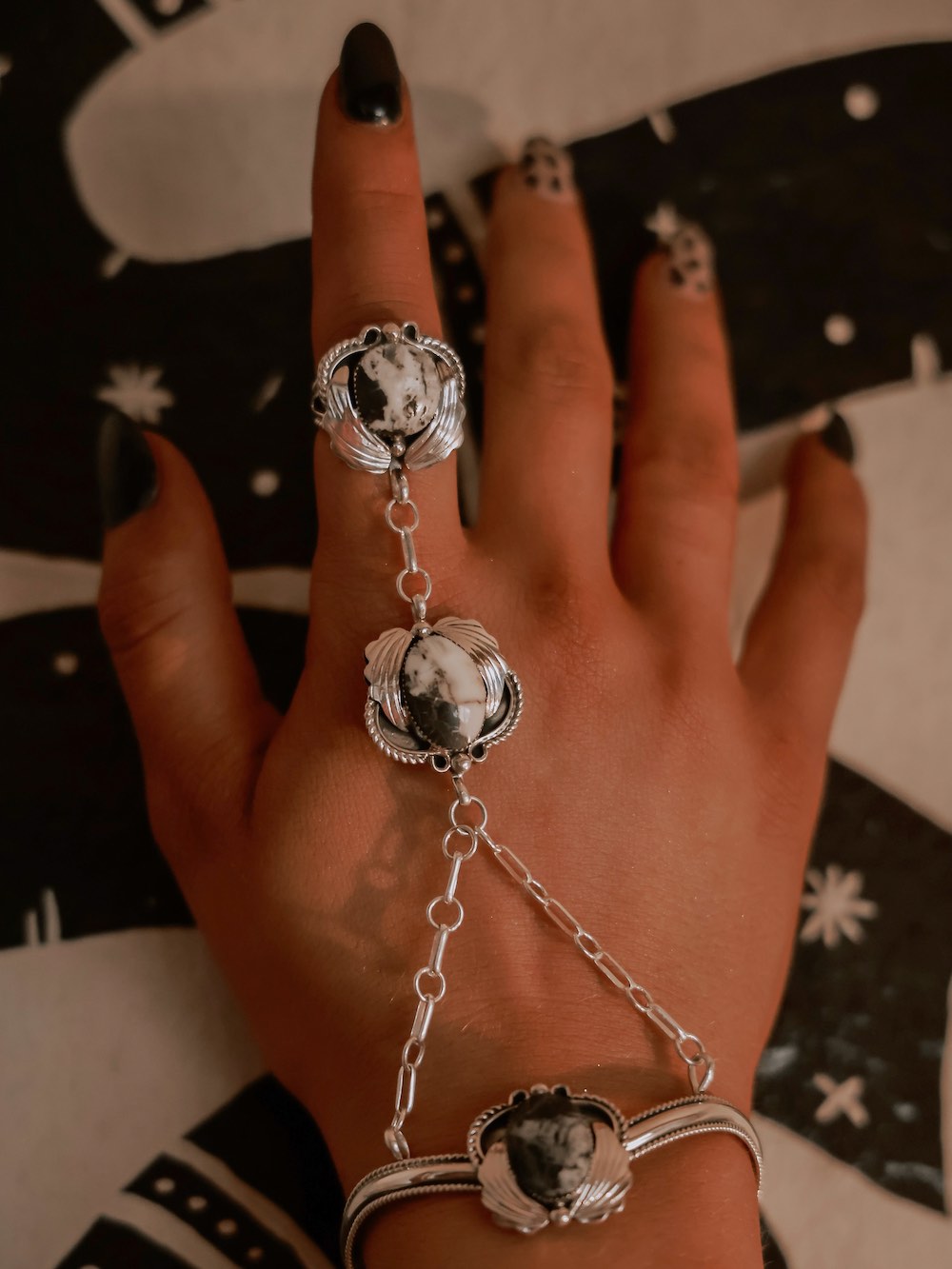 Stunninggggg princess bracelet in White Buffalo.
Handcrafted with 925 sterling silver, with a chain attached all the way from the ring to the cuff.
3 hand-inlaid Genuine White Buffalo stones with beautiful silverwork.
Bracelet diameter: 55-65mm (squeeze fit) 
Note: All stones differ but have a great mix of black and white!