RTS ★ NUGGETS PLEASE RING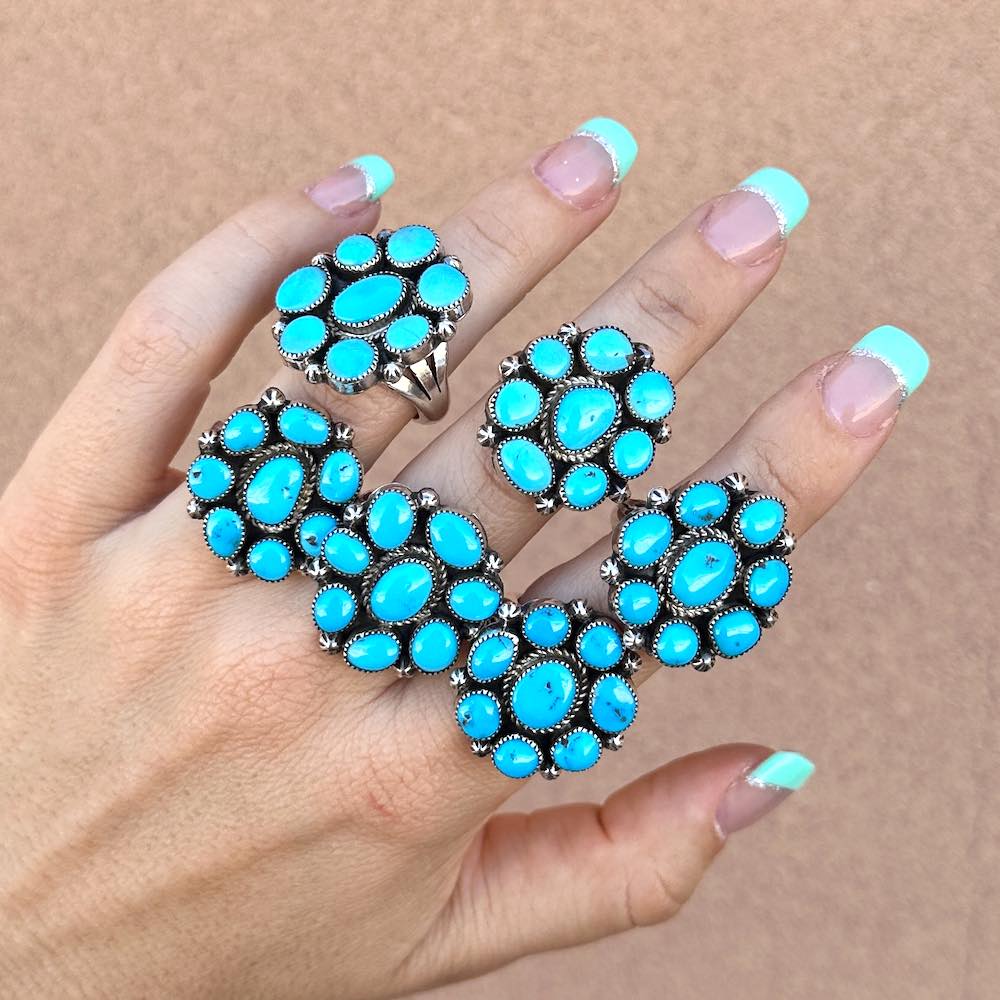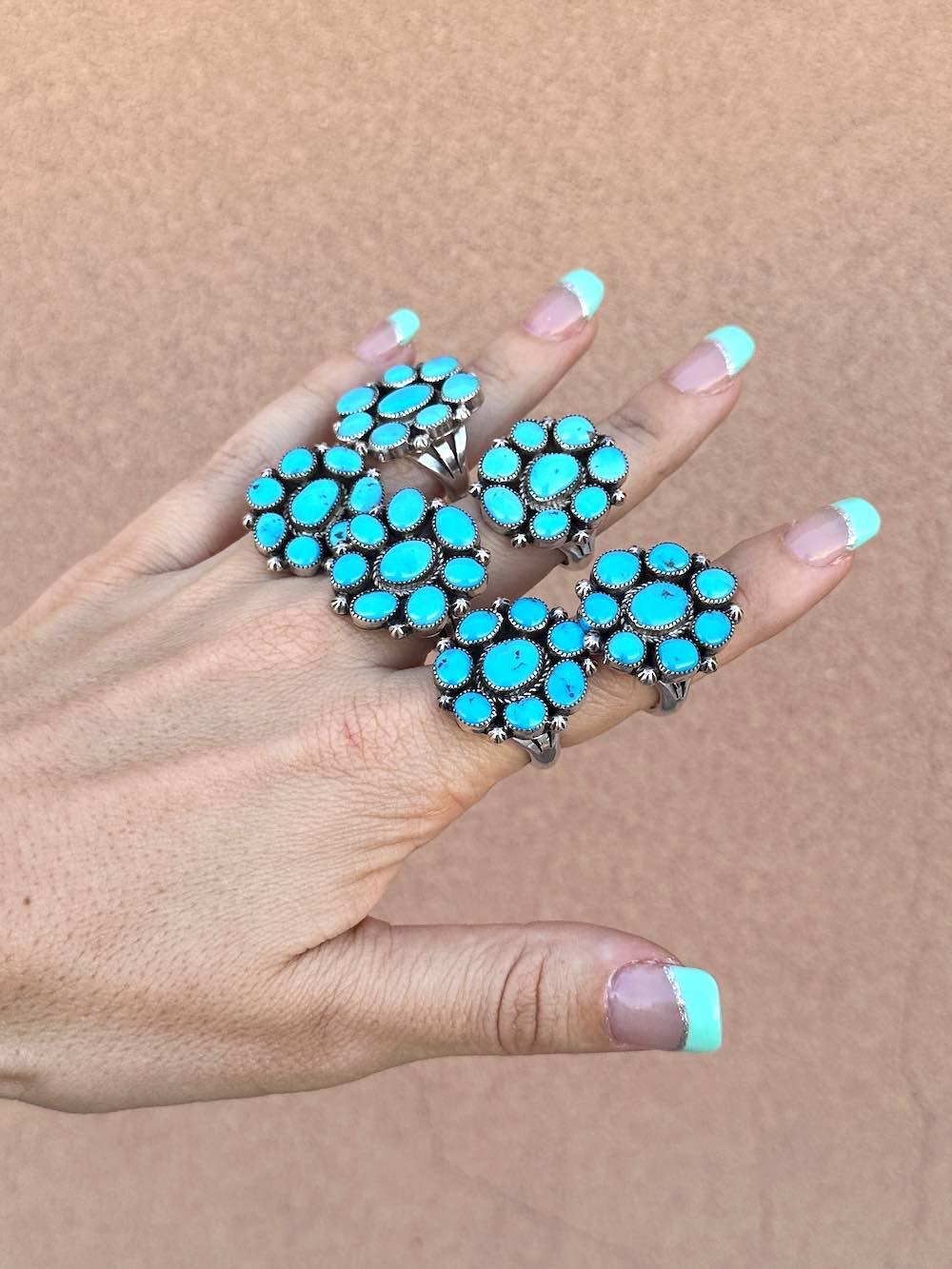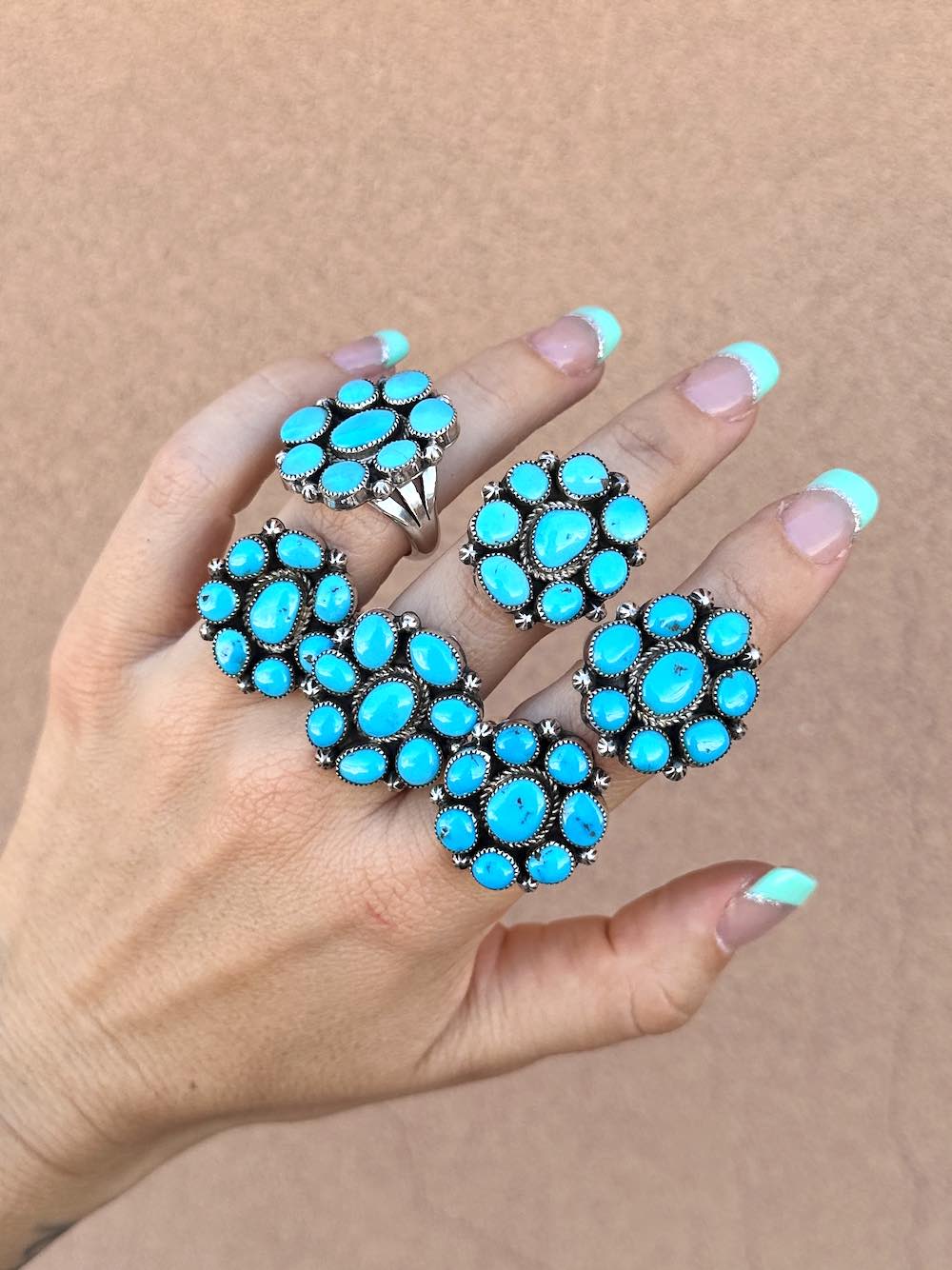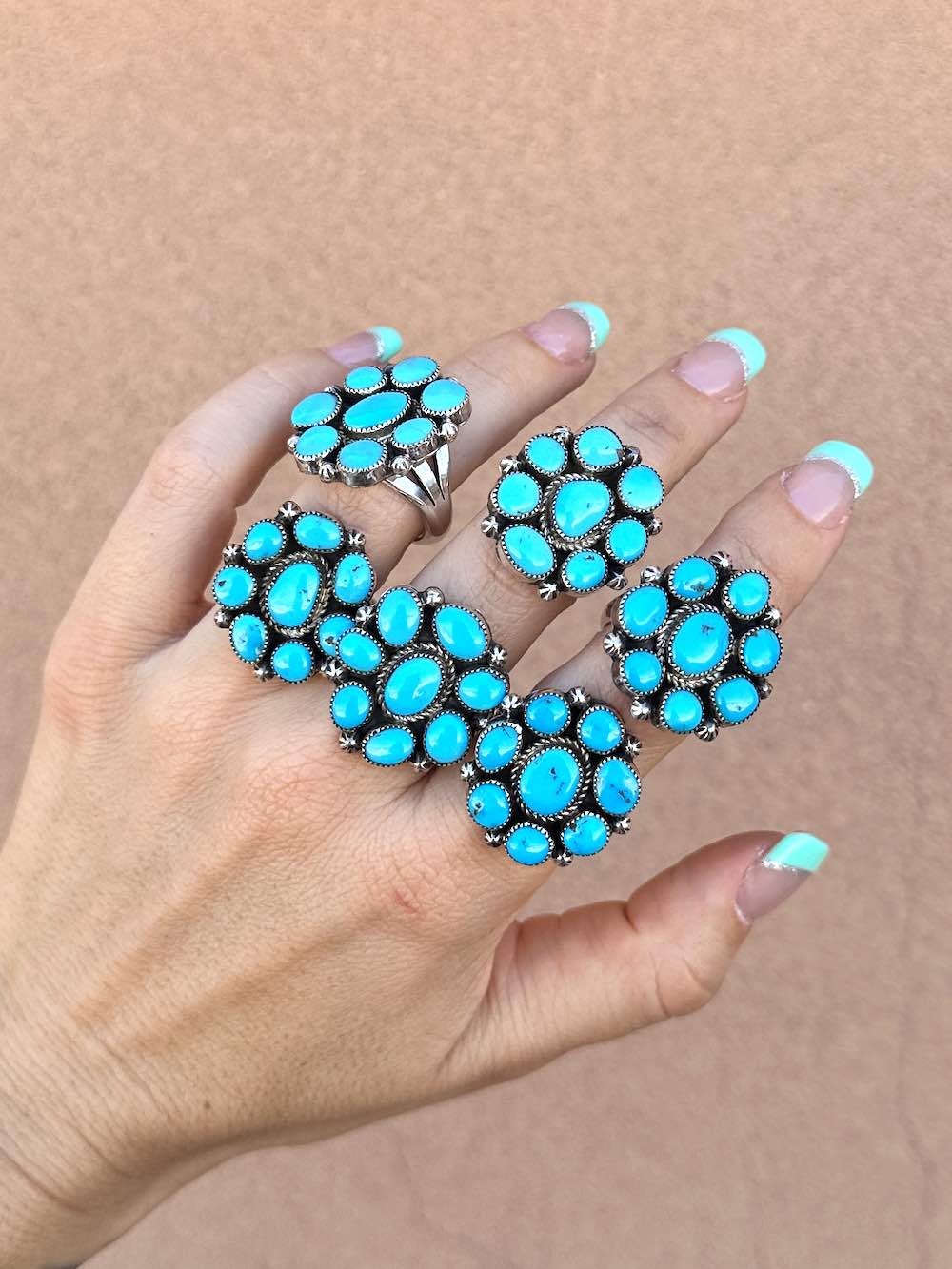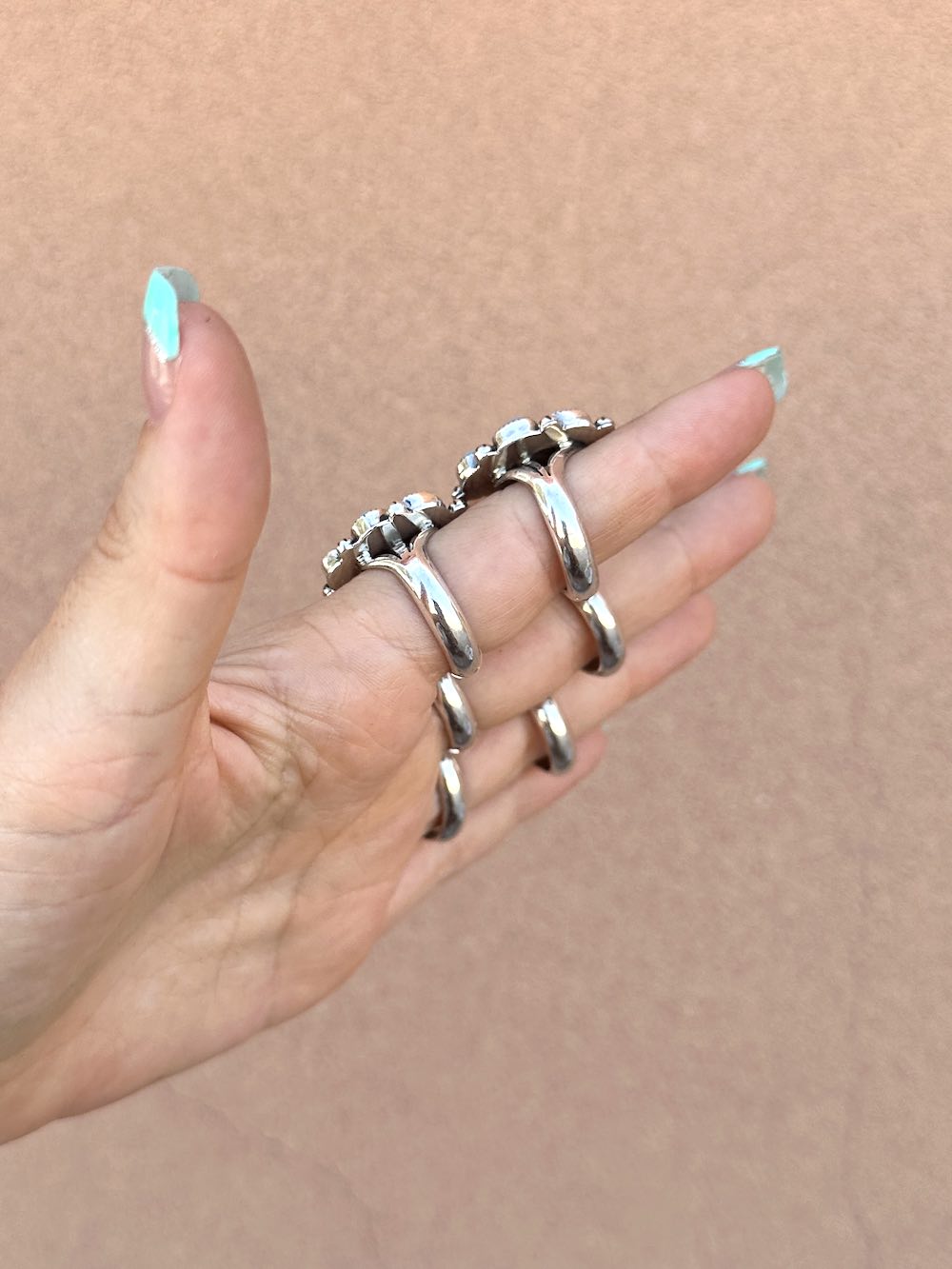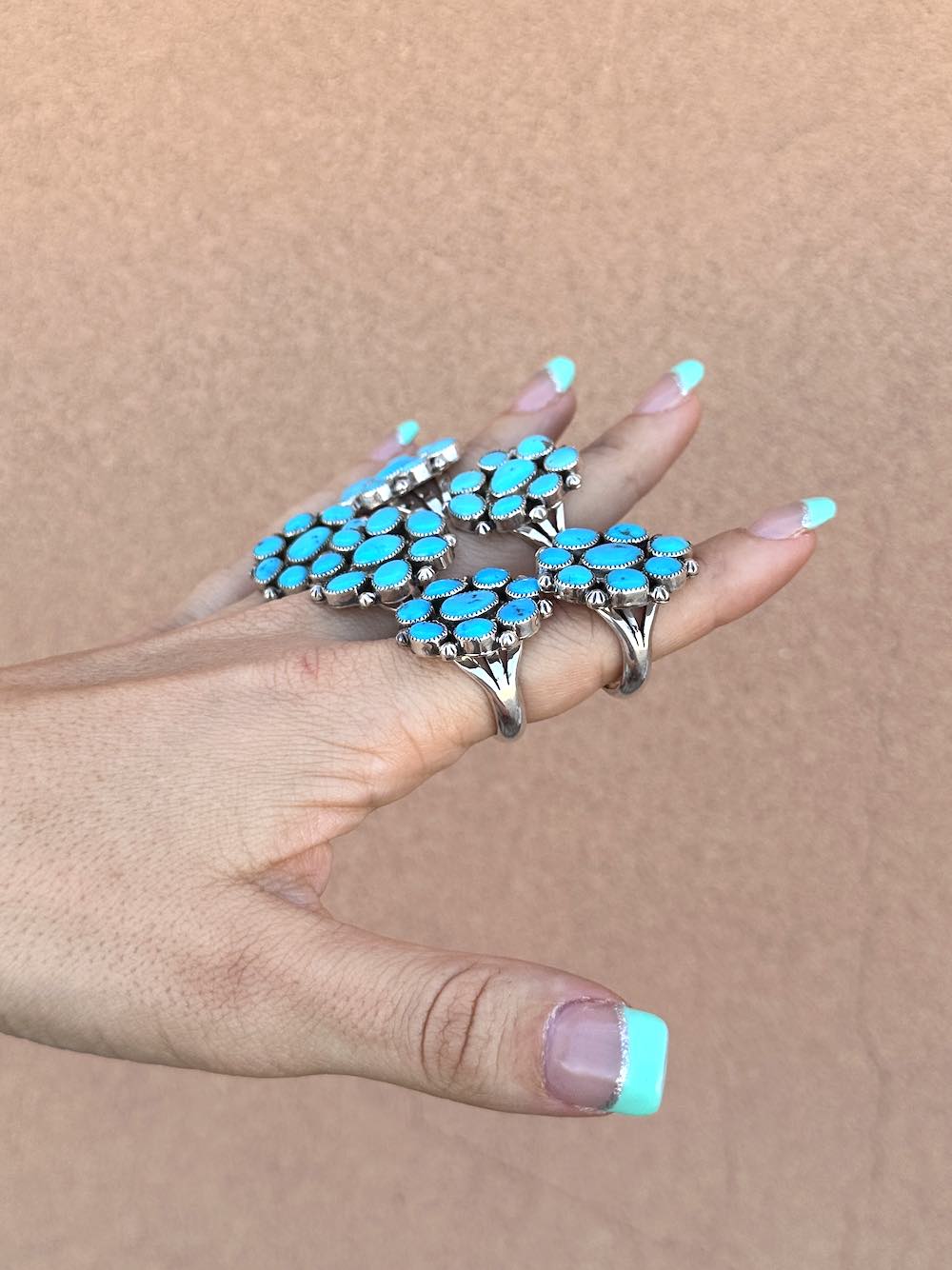 Sleeping beauty nugget cluster ring! 
Thats right... not only a cluster (which we looove), not just nuggets (which is making' me hungryyyy), but SLEEPING BEAUTY TURQUOISE which these days is as rare as it comes now that the mines are officially closed down! 
8 stones hand-cut and inlaid in 925 sterling silver.
Sturdy band, and all-round awesome! (and way healthier than the chicken kind. WIN:WIN!)