RTS ★ Mini Bar Necklace ★ BLUE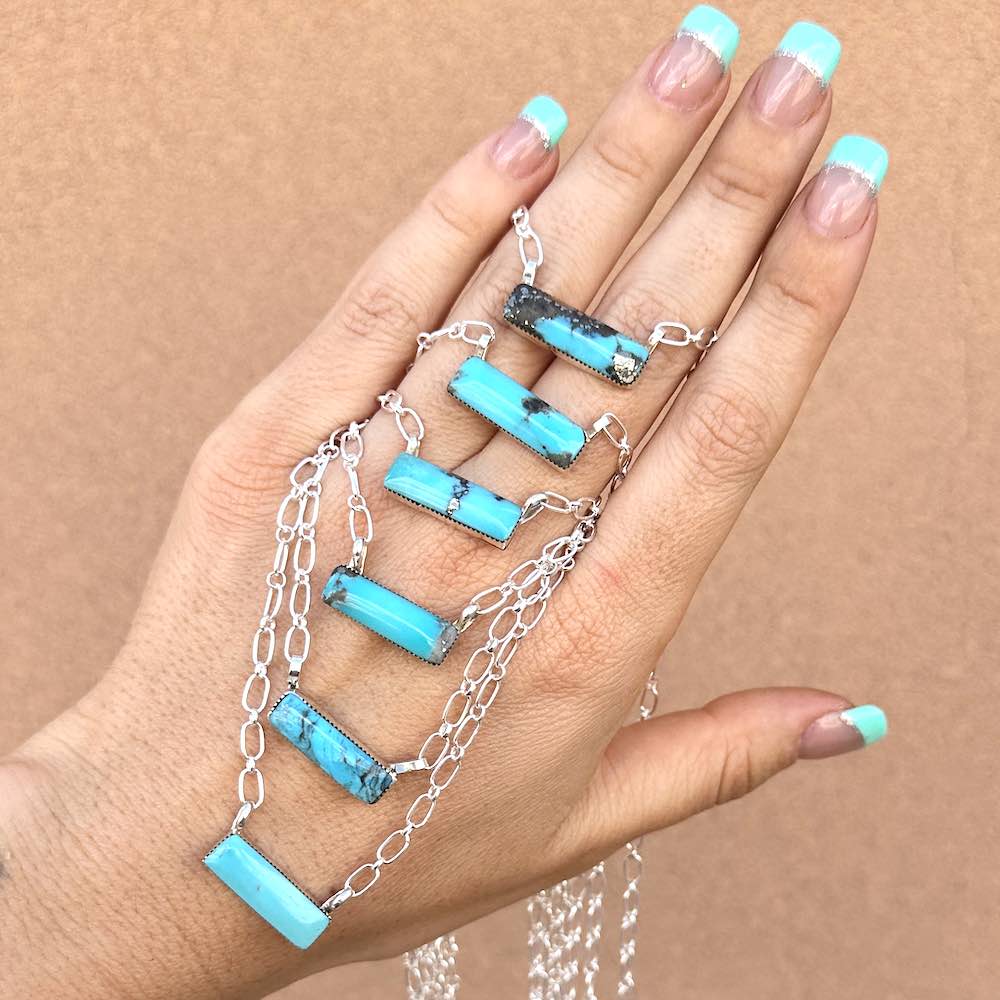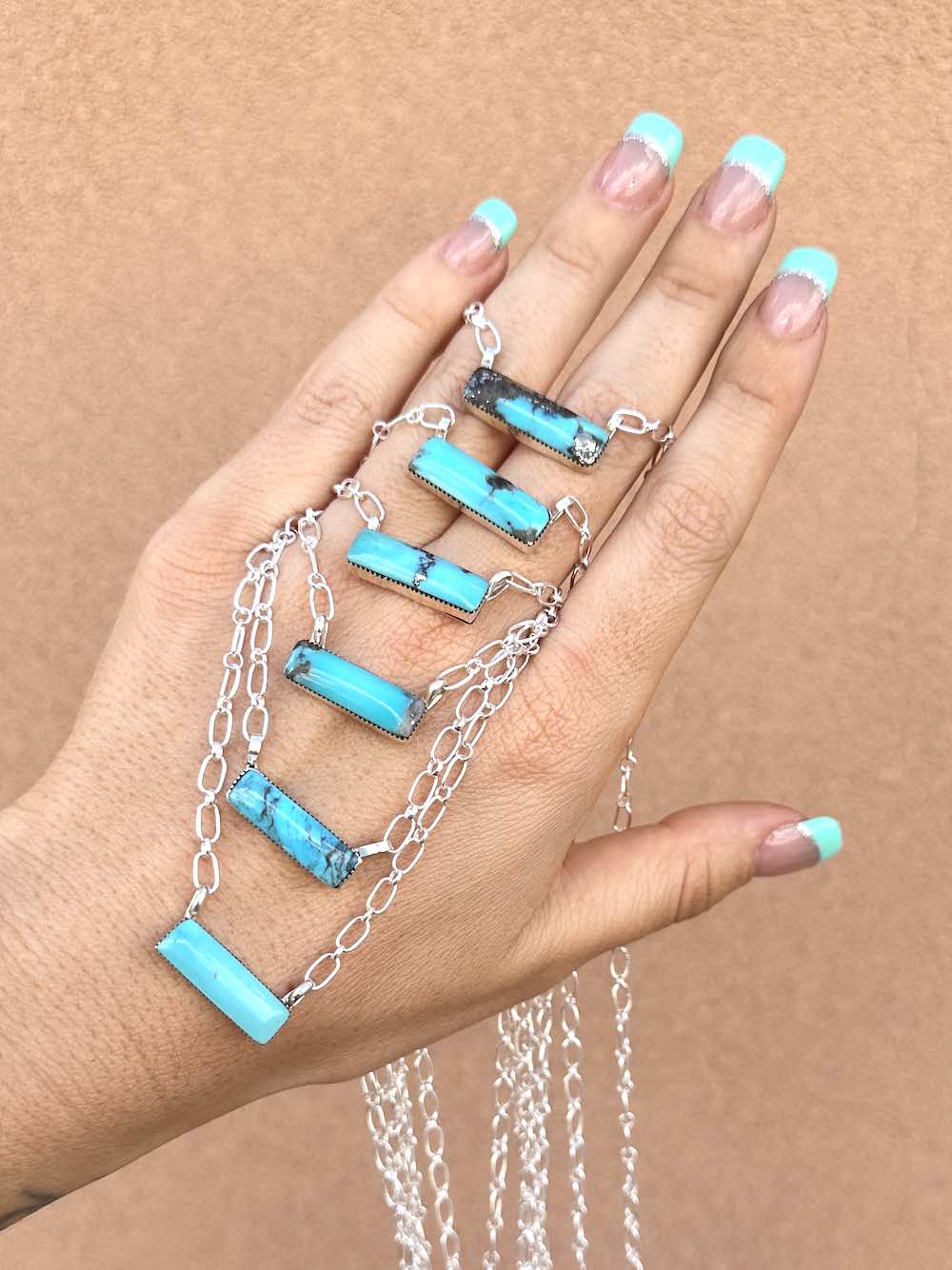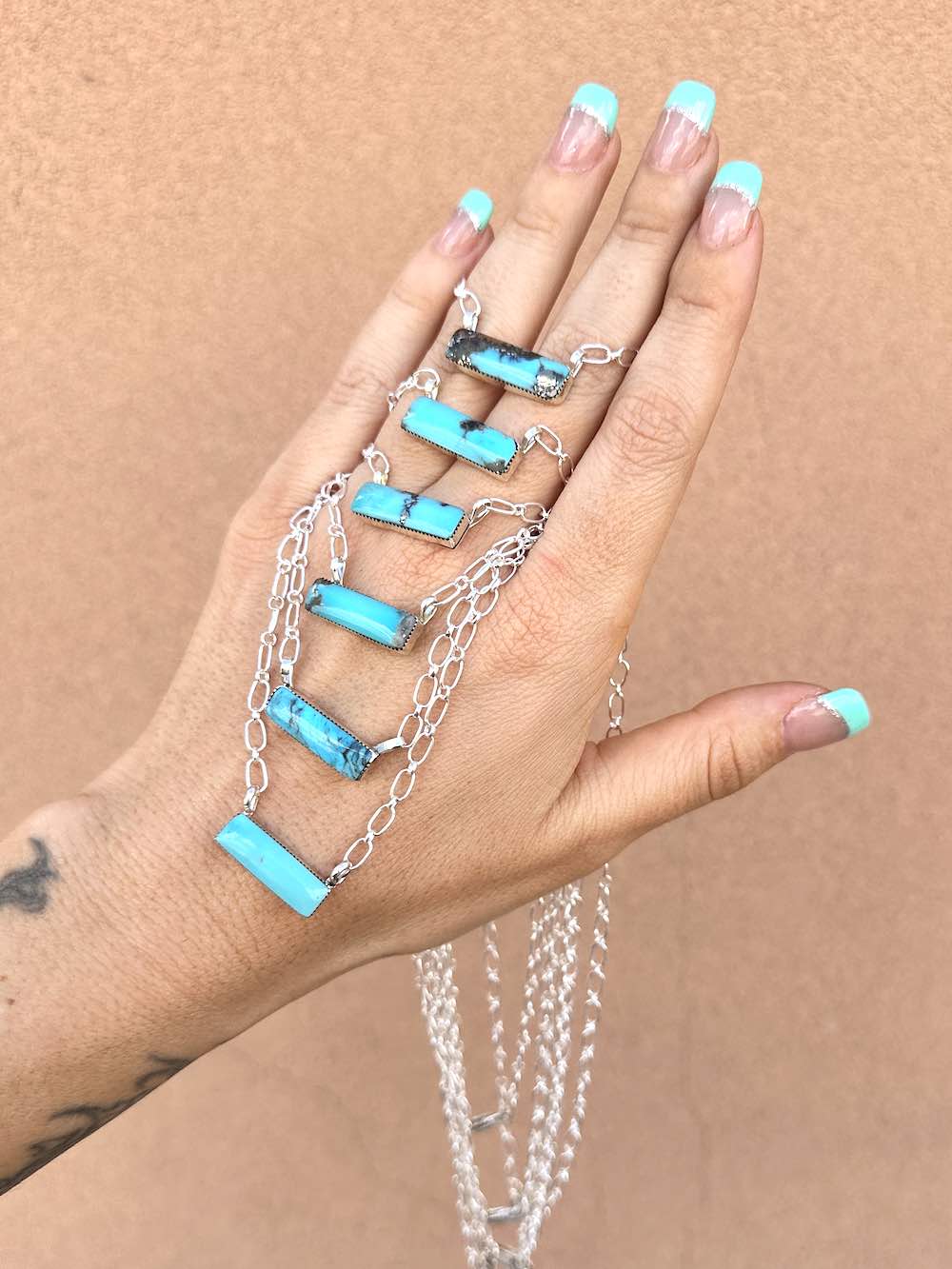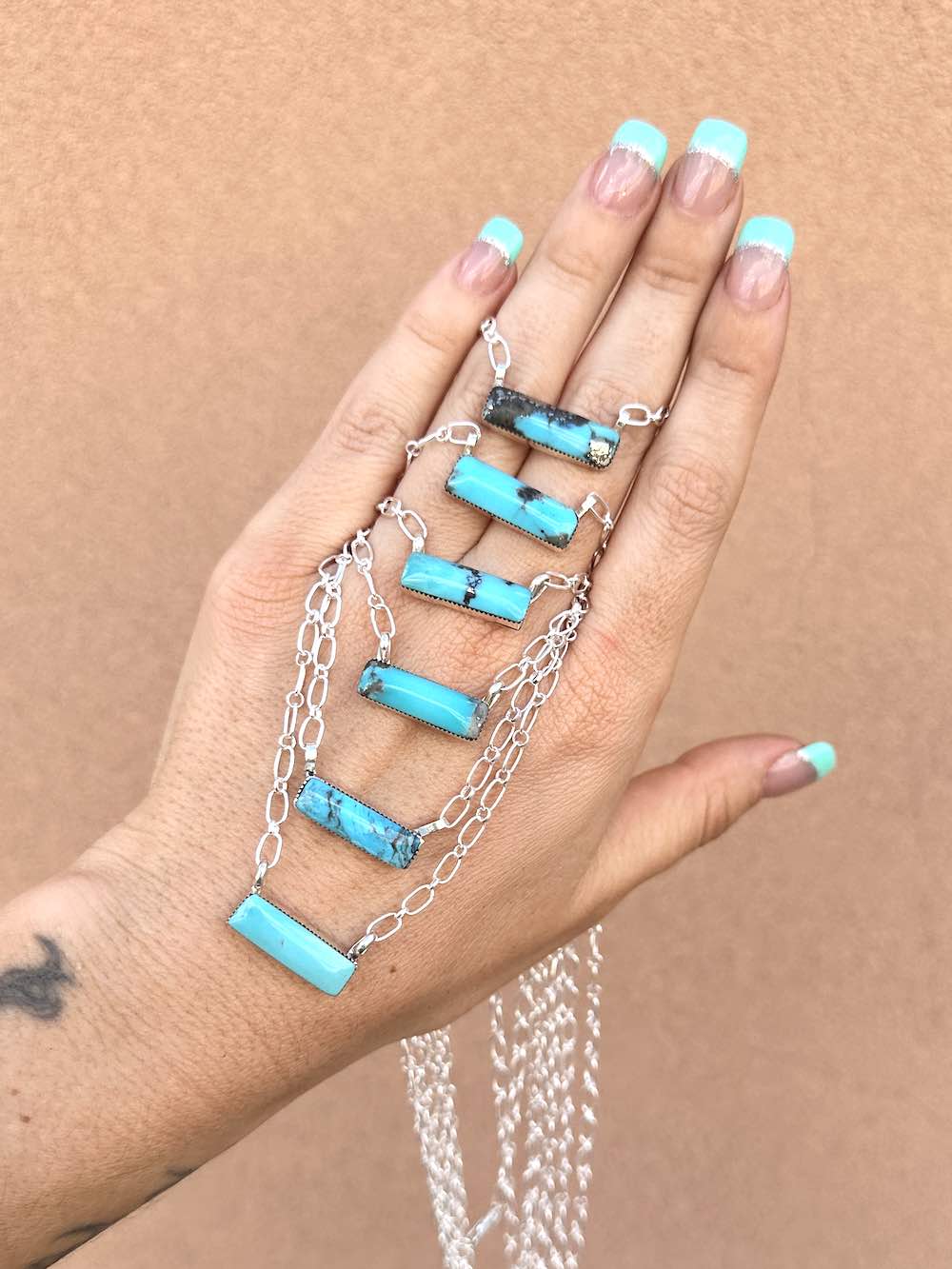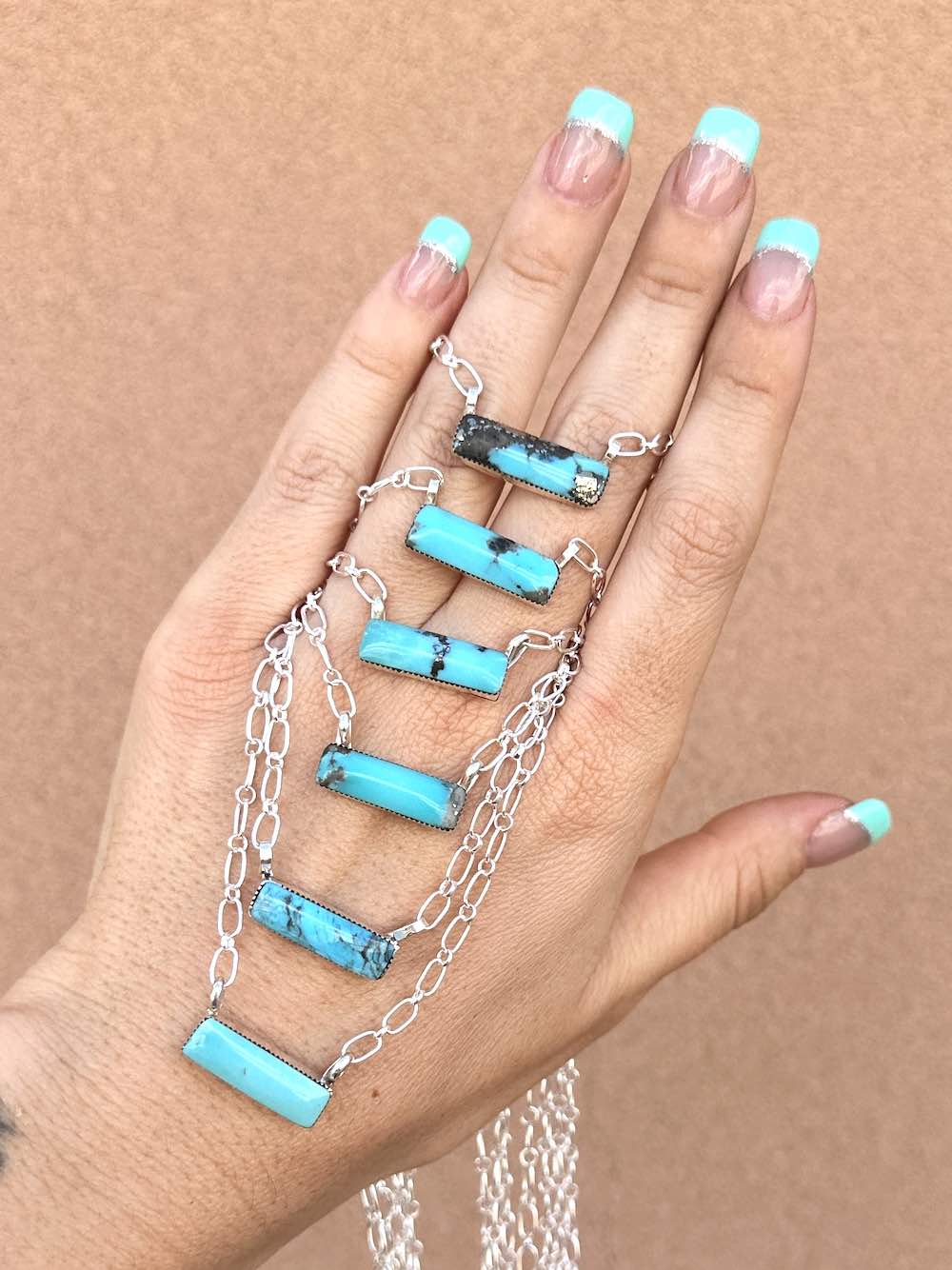 Our favorite Bar Necklace, but make it super cuuute!
925 sterling silver handcrafted mini size turquoise bar necklace.
Perfect for everyday wear - such a flattering style!! Cast on an 18'' chain. 
All Campitos Turquoise with natural Matrix and Pyrite inclusions! 
Bar is approx 30mm across.