RTS ★ LUCKY 7 Stone Cuff Bracelet ★ WHITE BUFFALO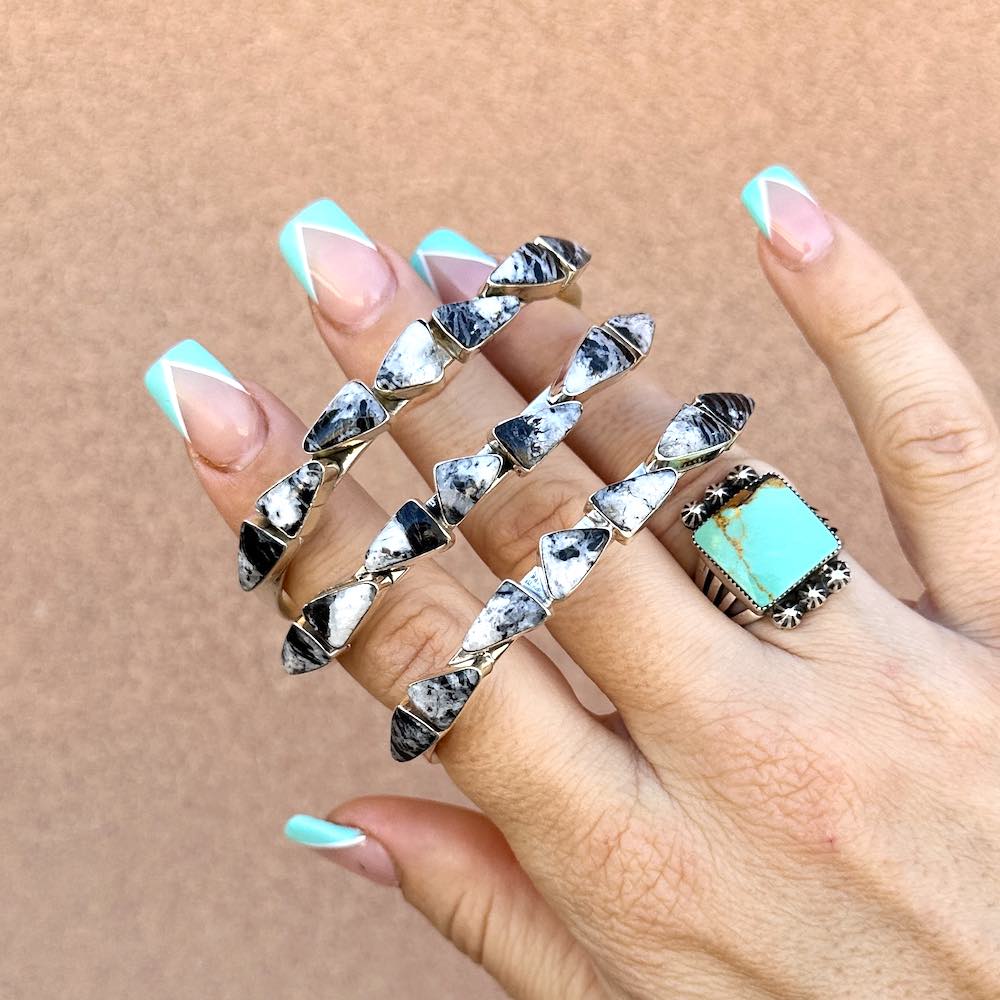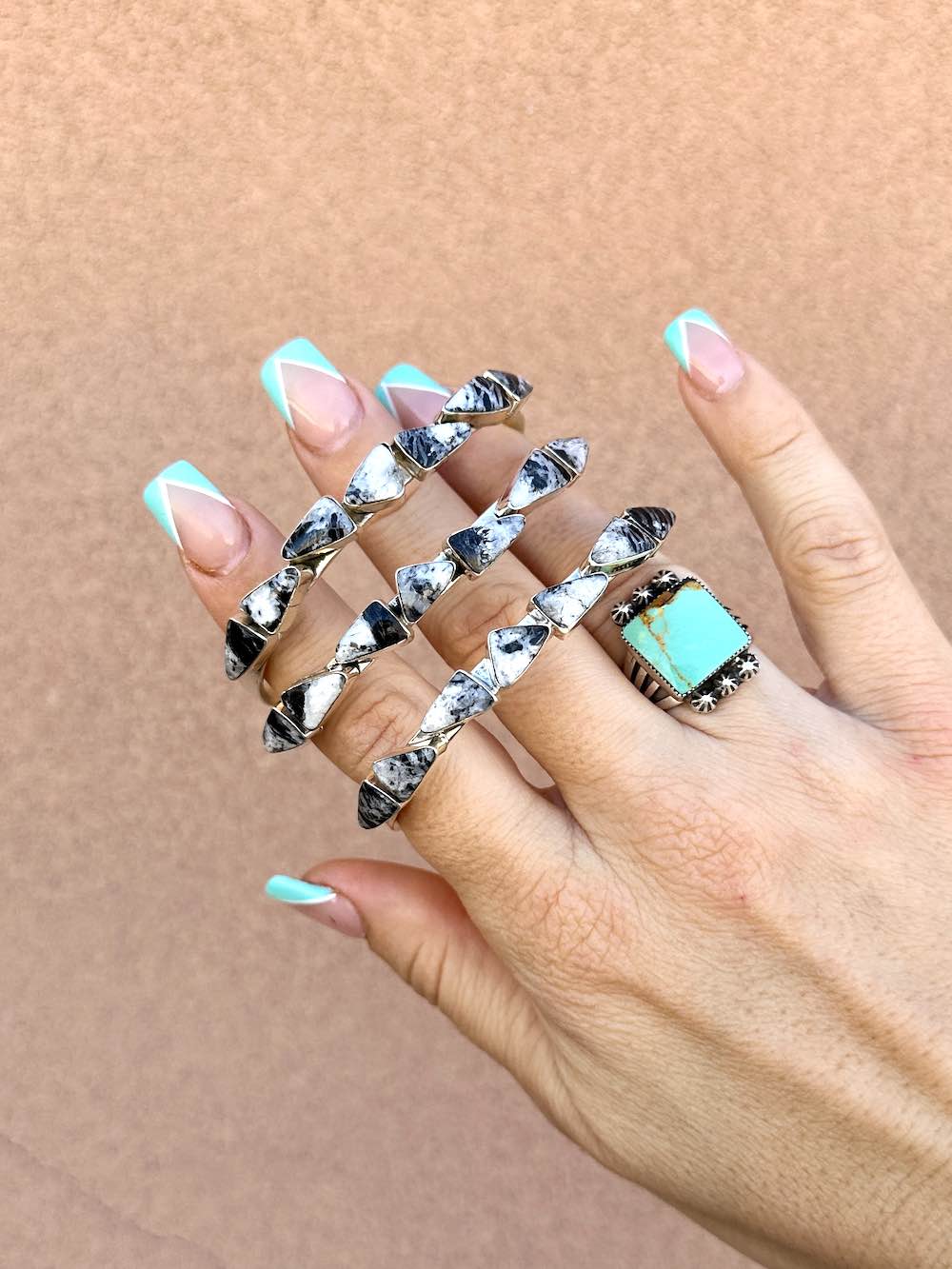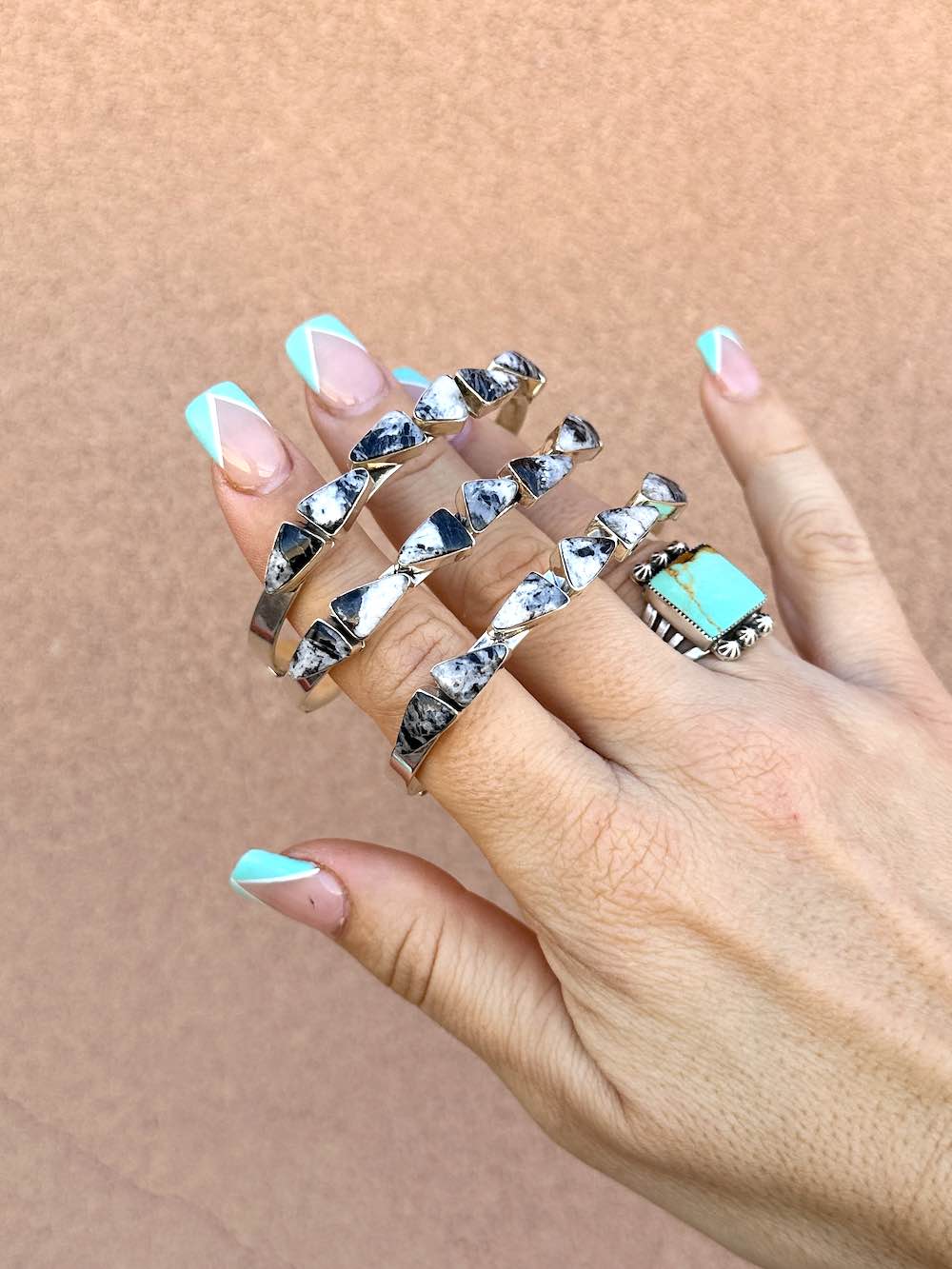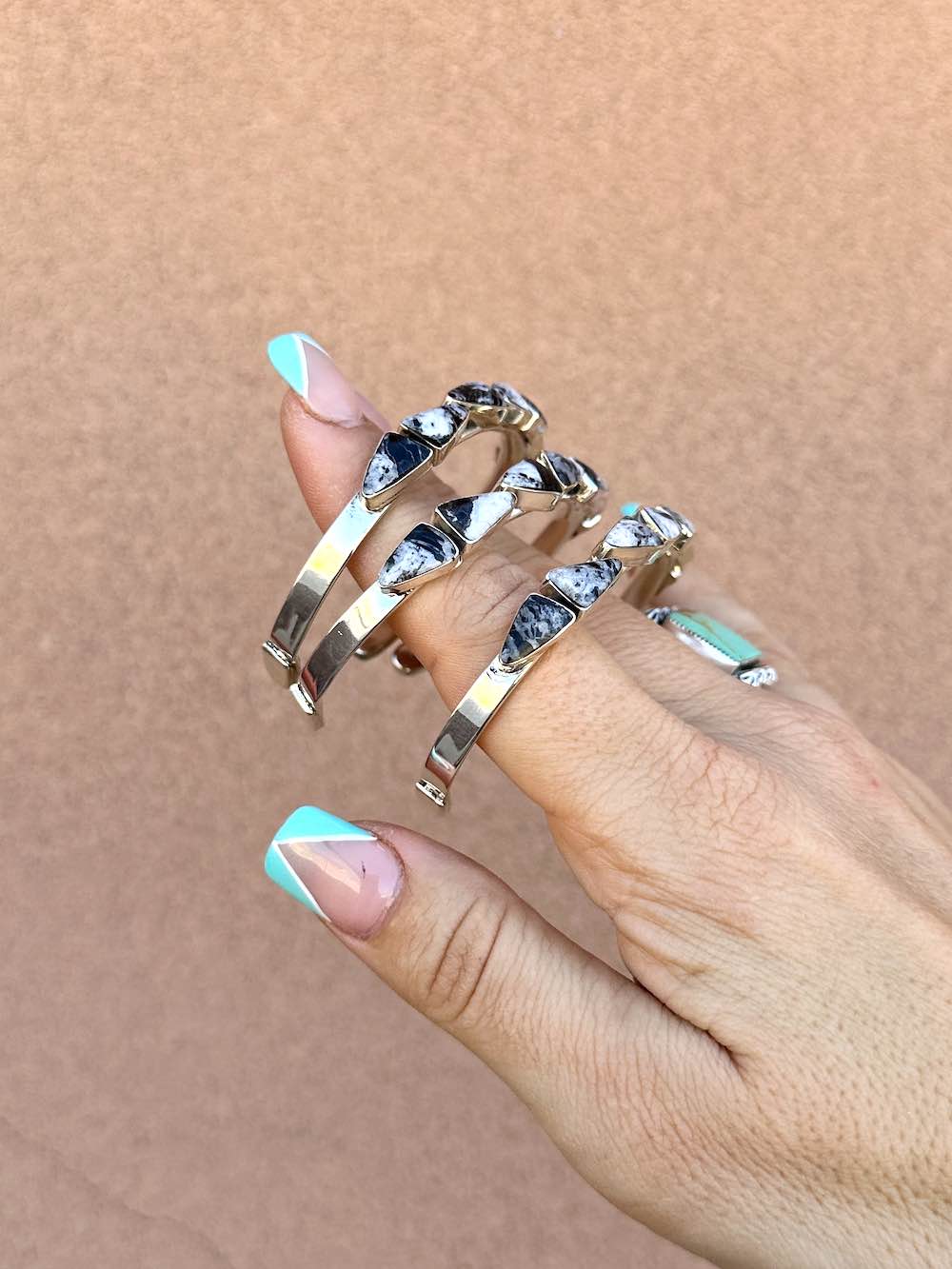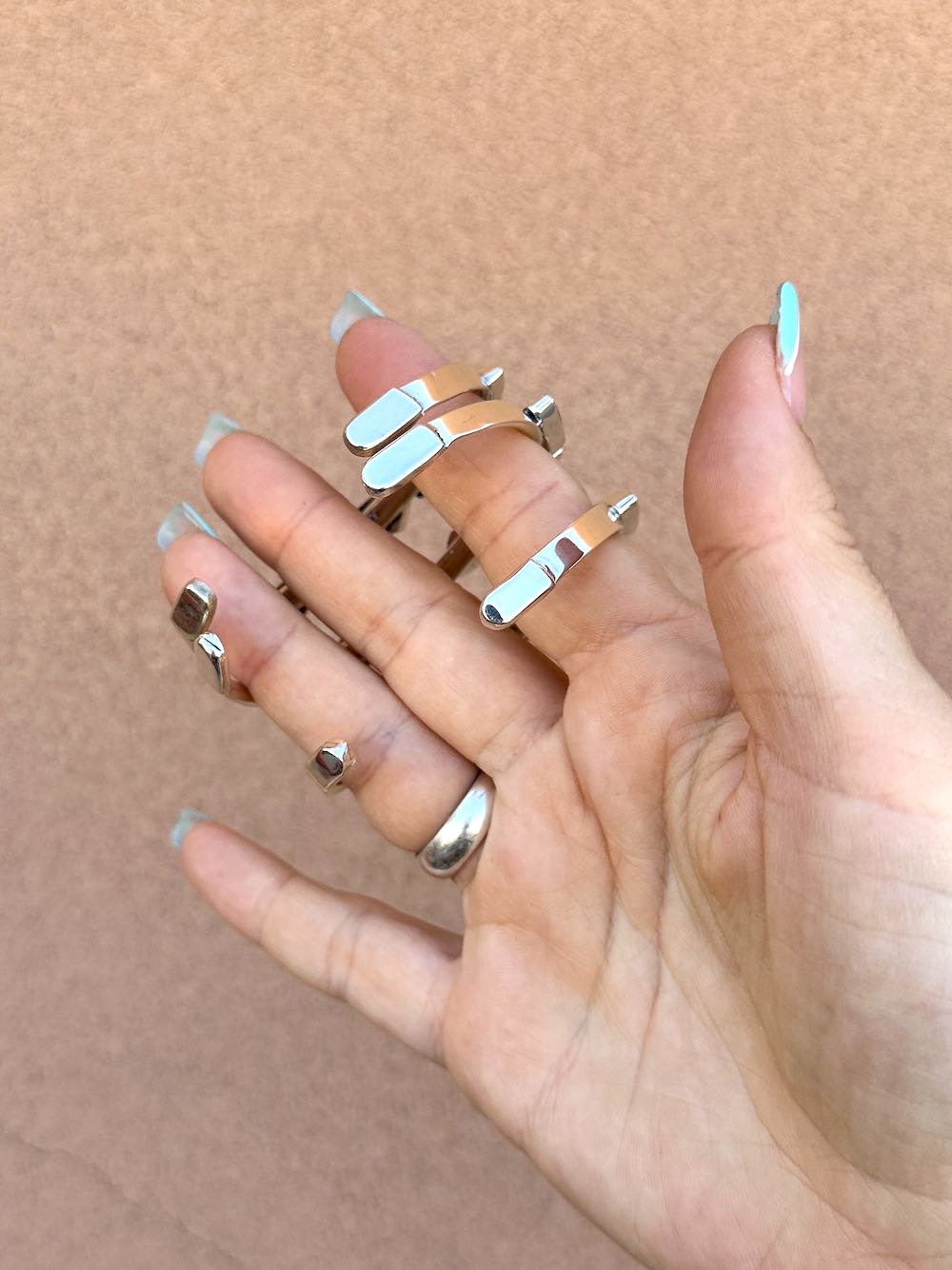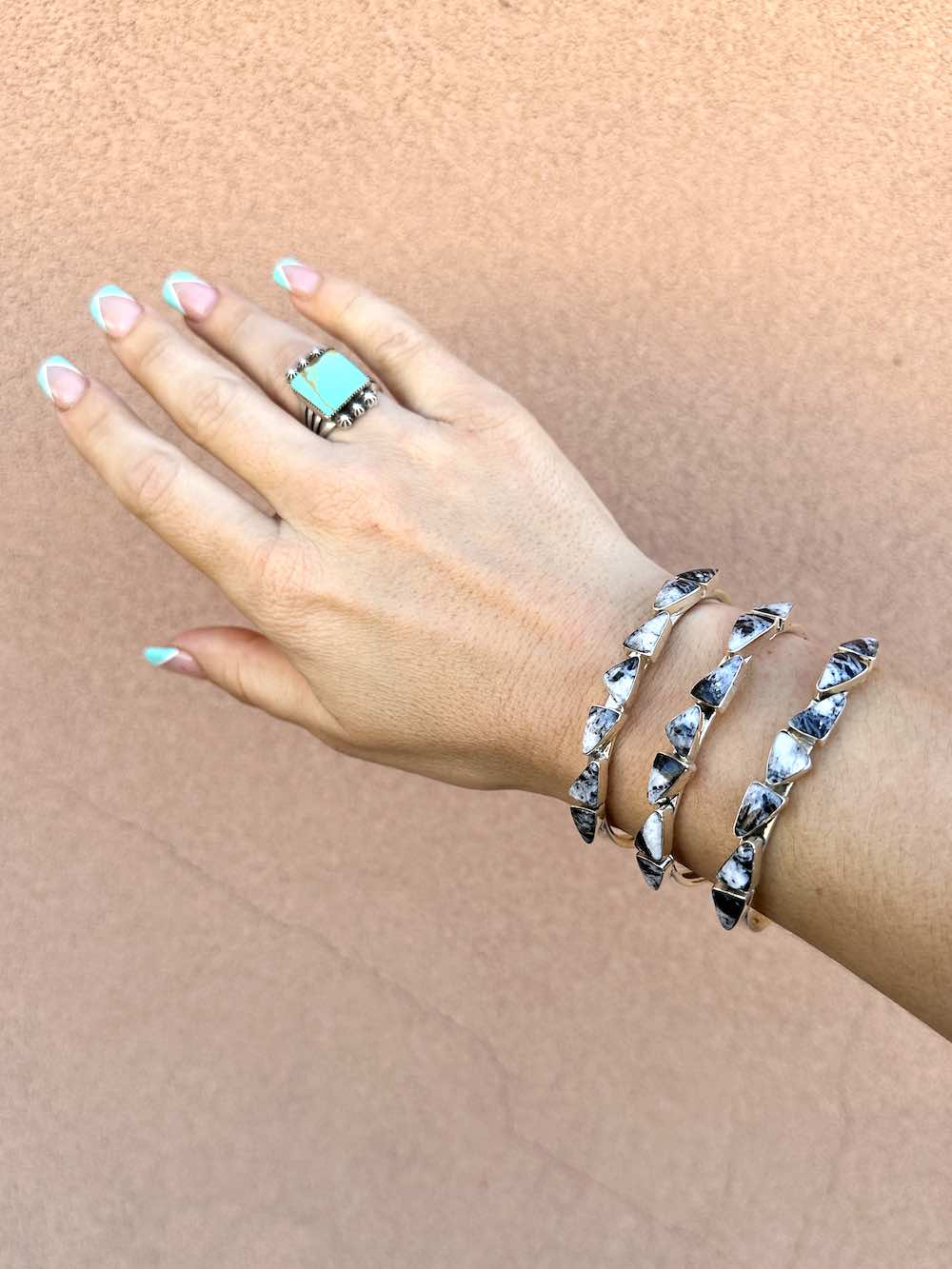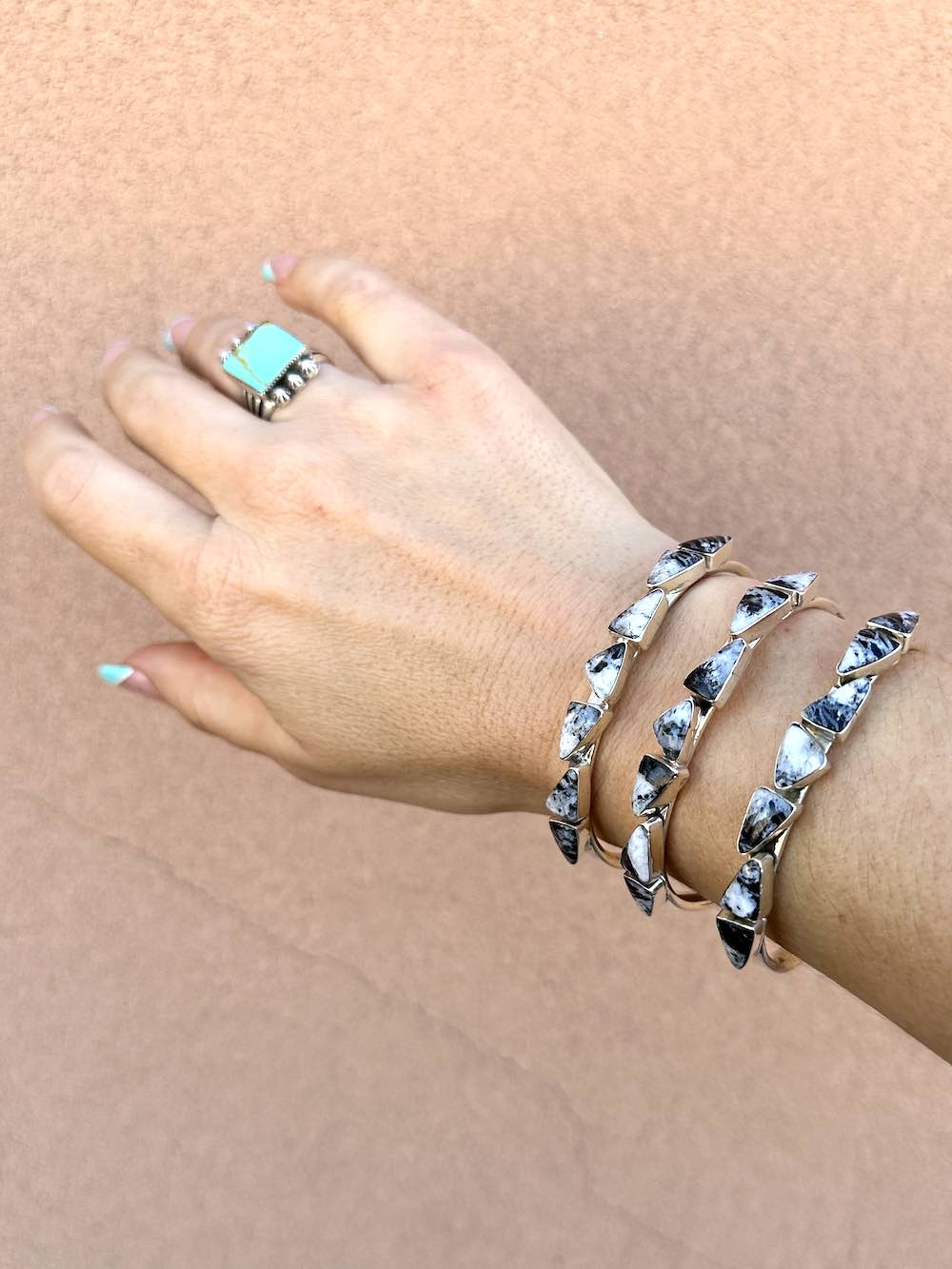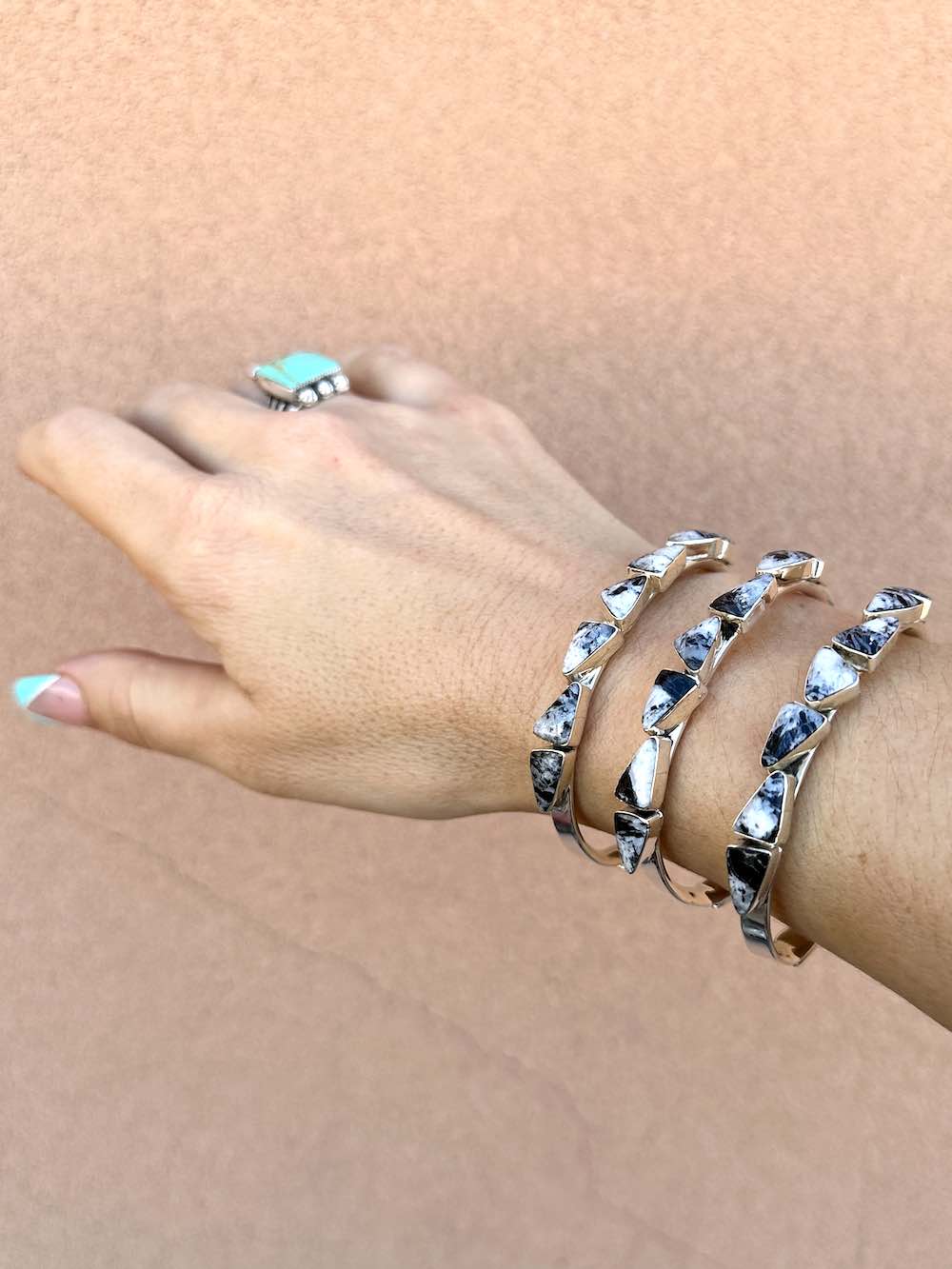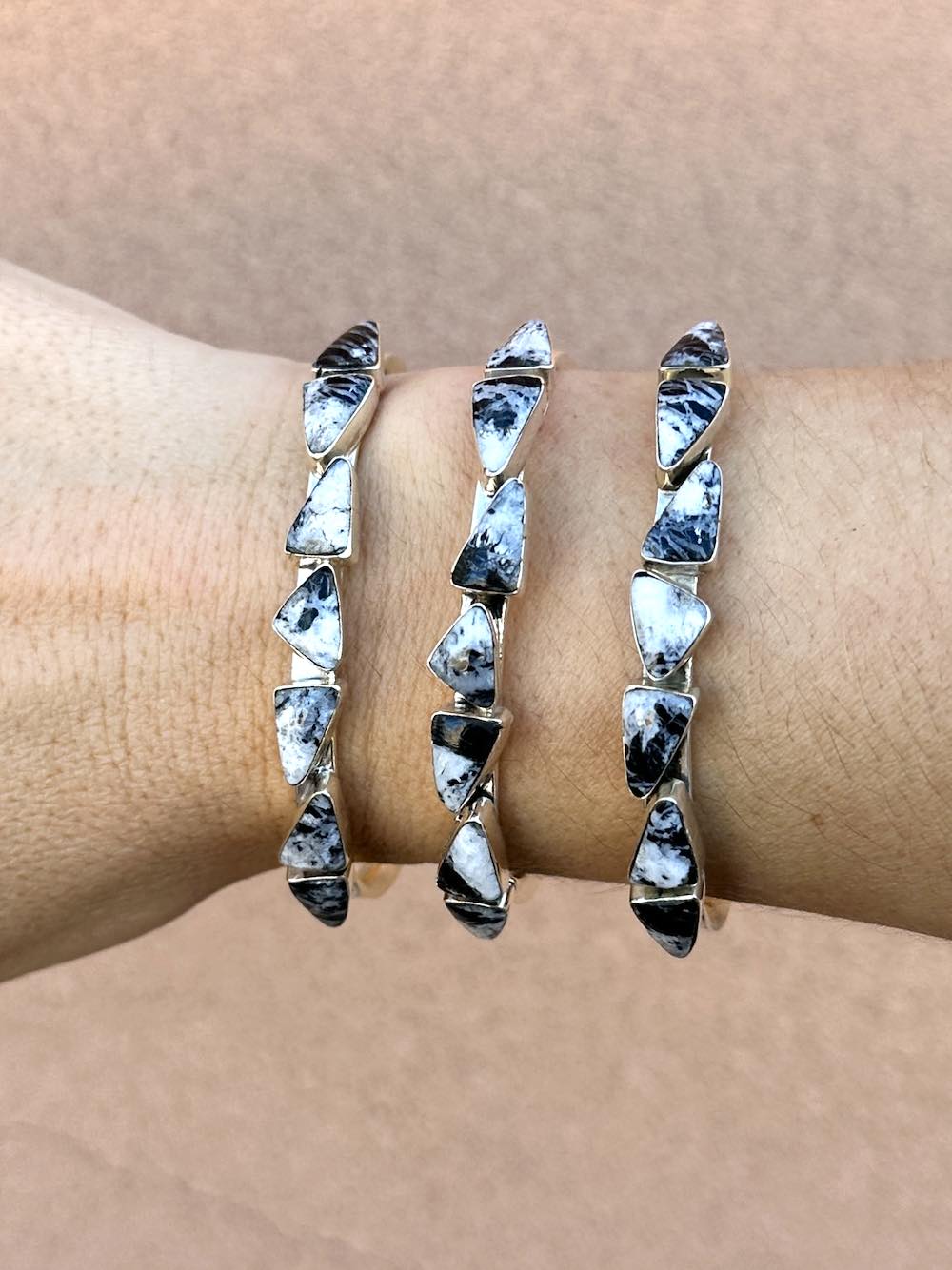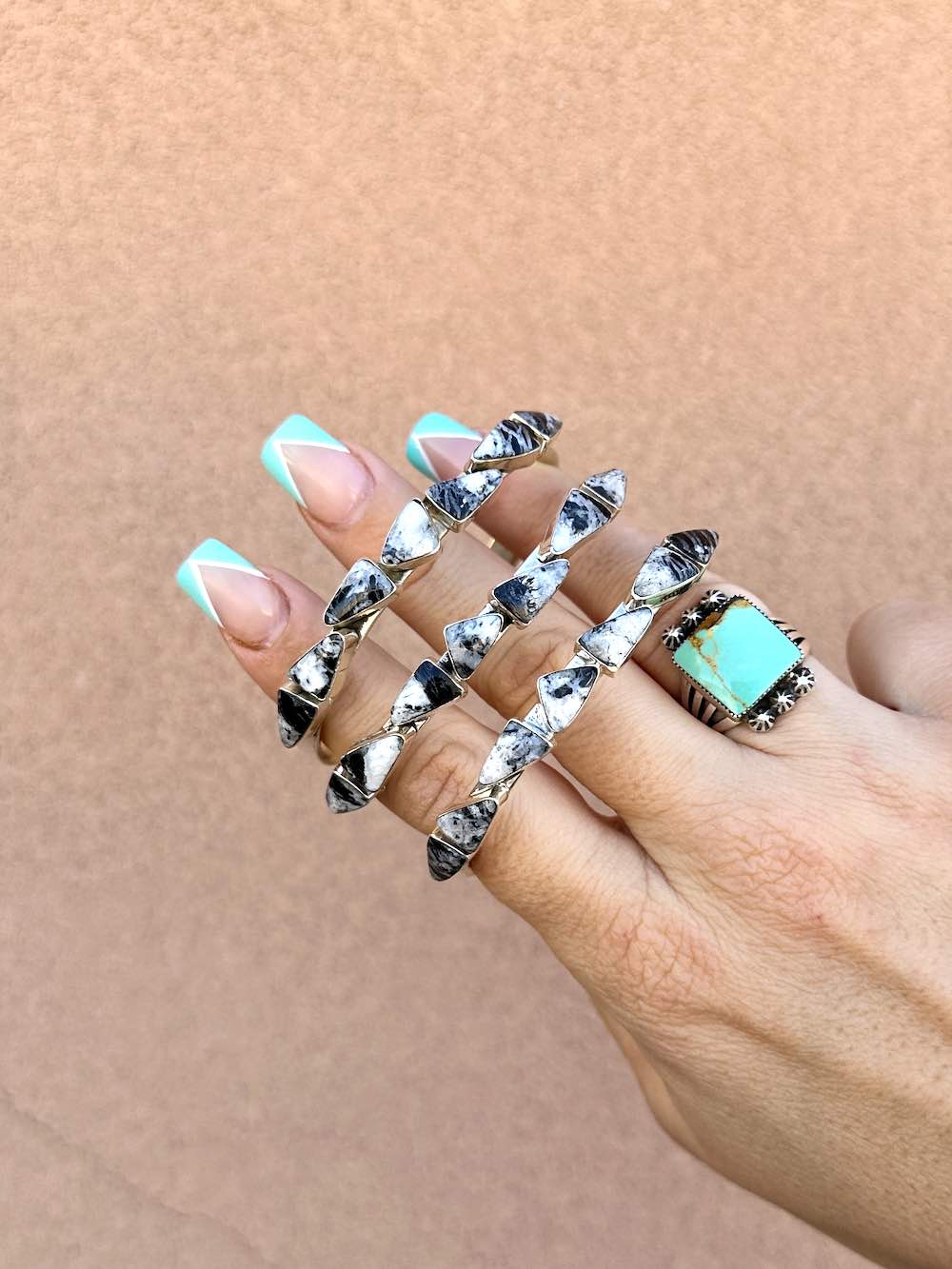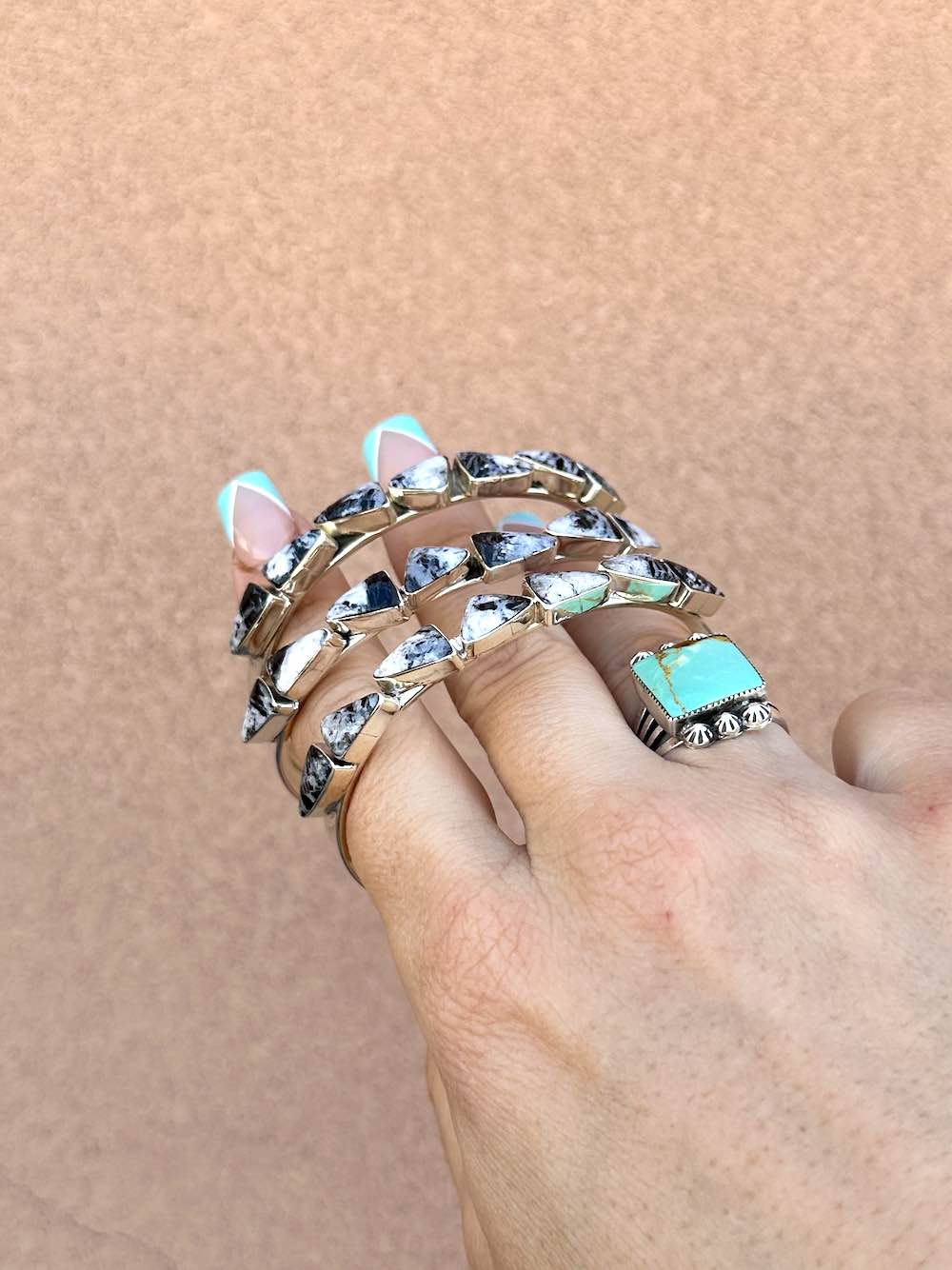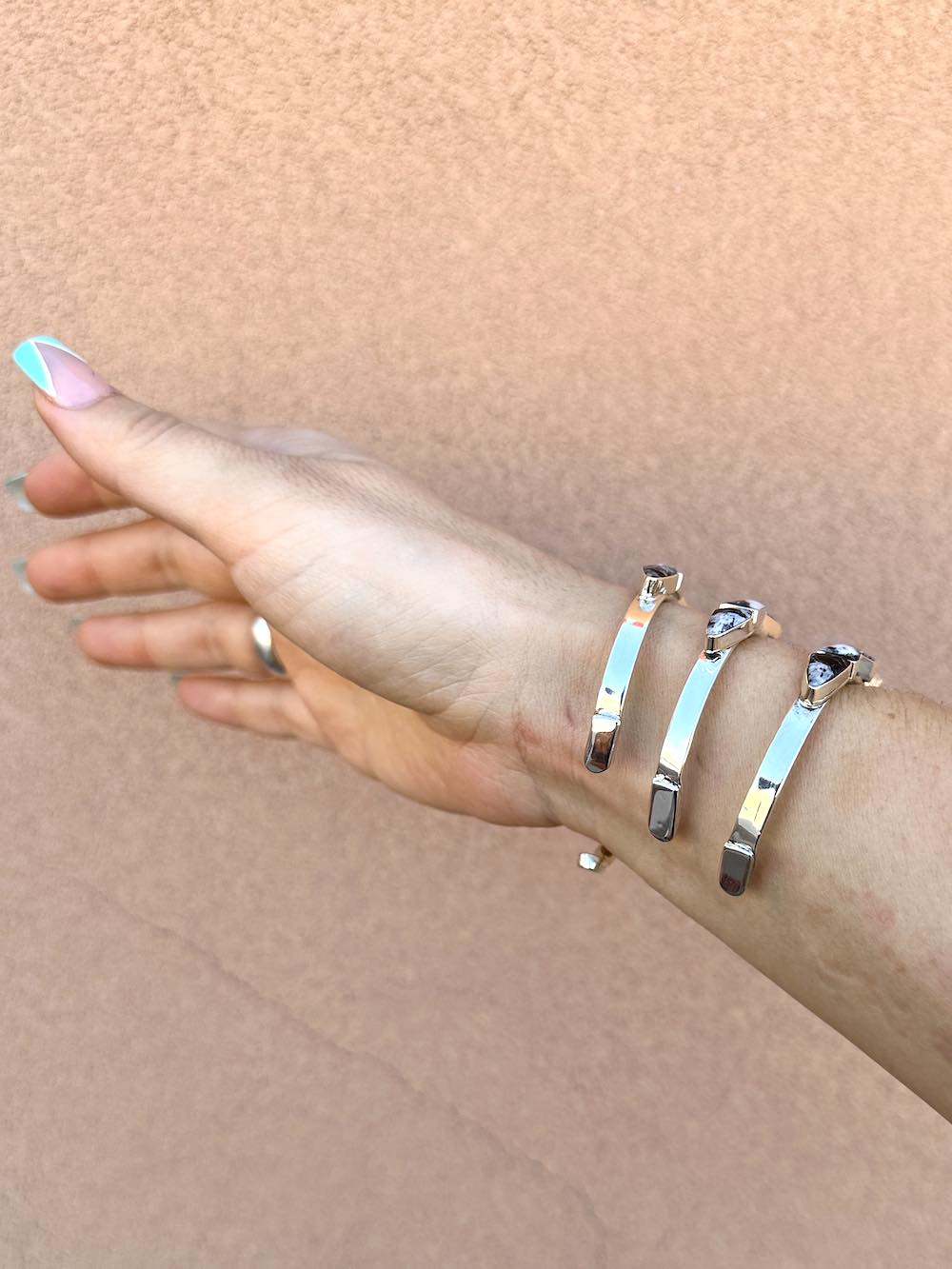 If I ever said another cuff bracelet is my favorite, it's only because I'd forgotten about these babies, cause let's be real, LOOK AT THESE THINGS!!! 
*lifts jaw from ground.
Stunning, handcrafted cuff bracelet, Navajo made, in 92.5 sterling silver with a stunning row of 7 uniquely cut White Buffalo stones cut in-house in New Mexico! 

READY TO SHIP
Diameter: 61mm