RTS ★ LIL LEAF EARRINGS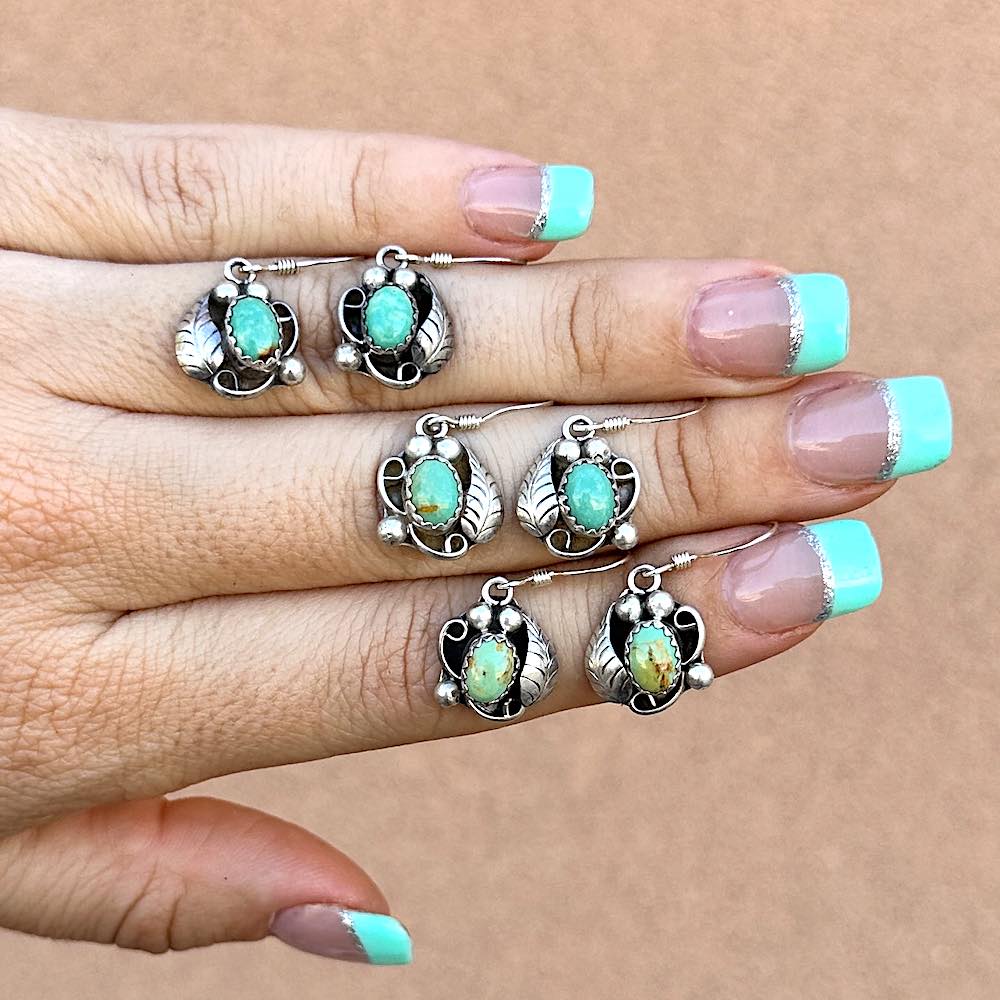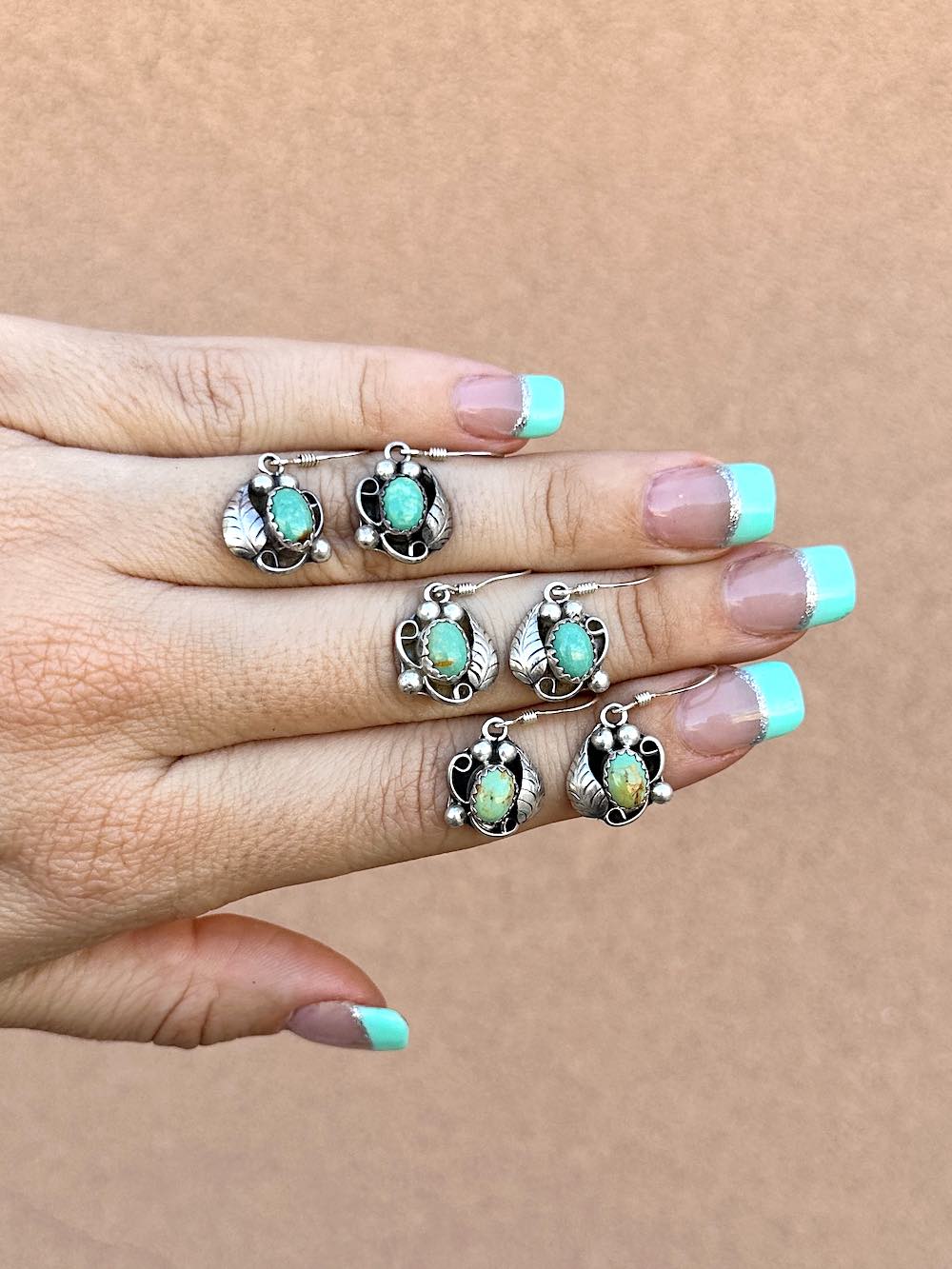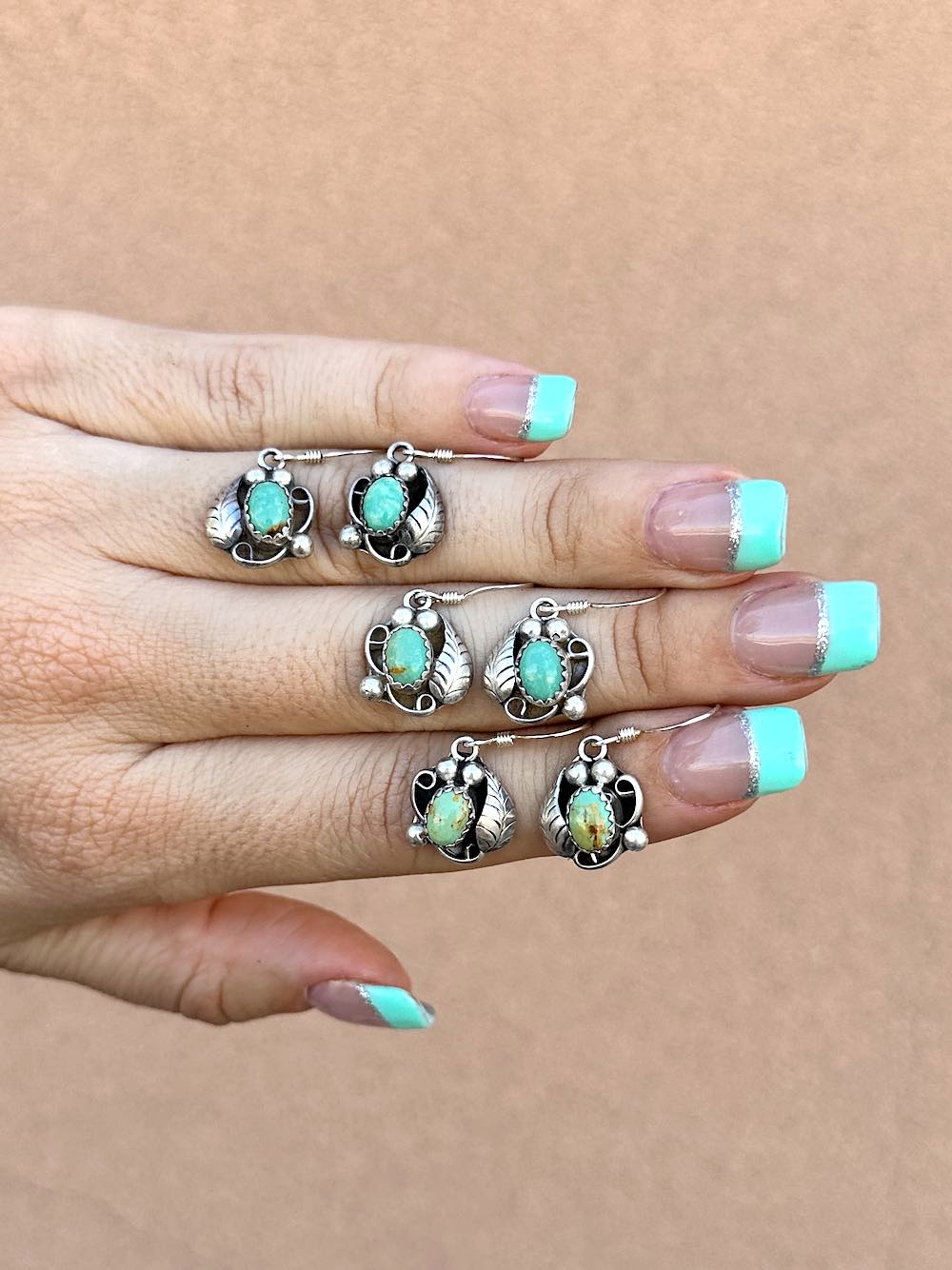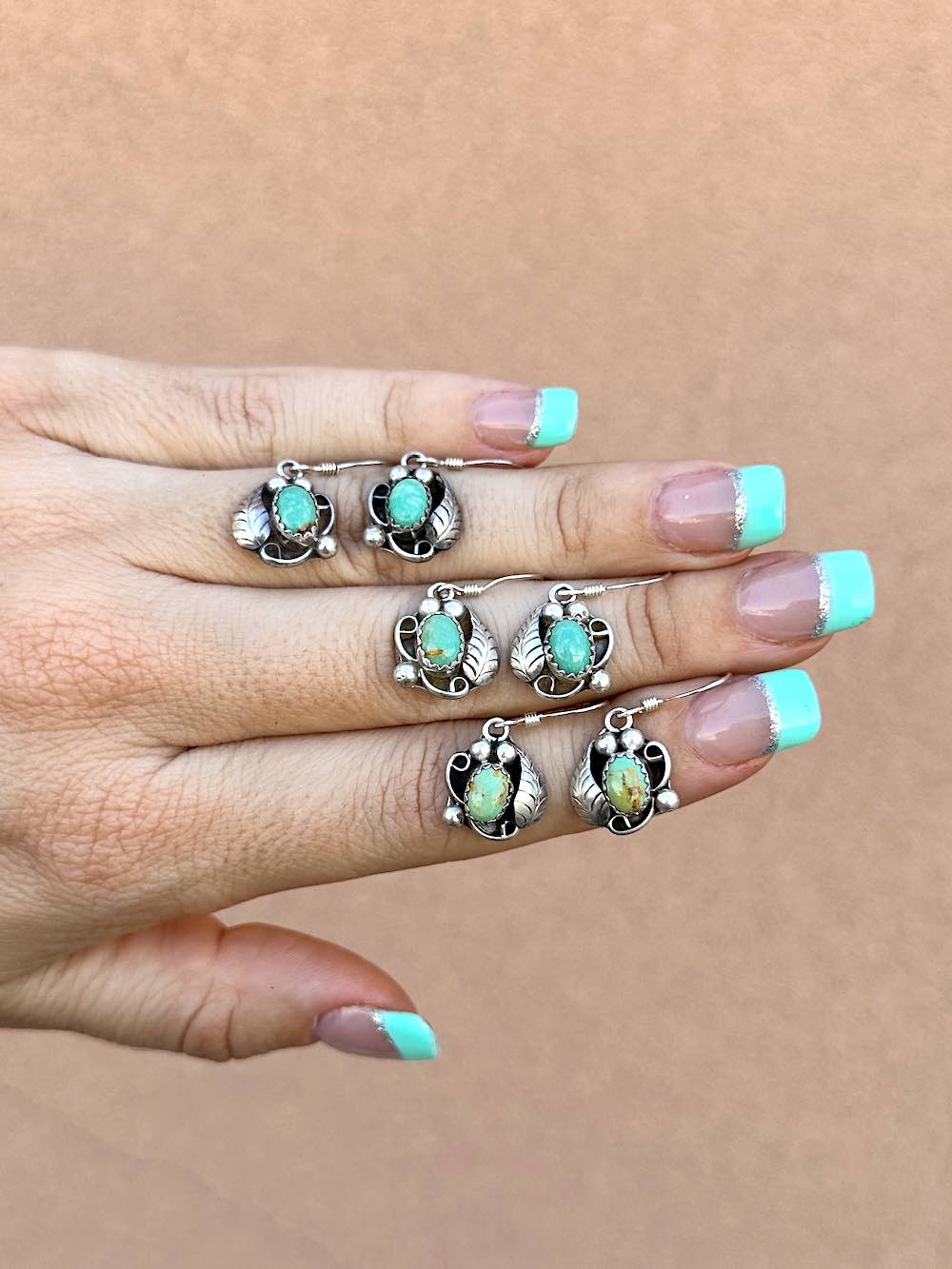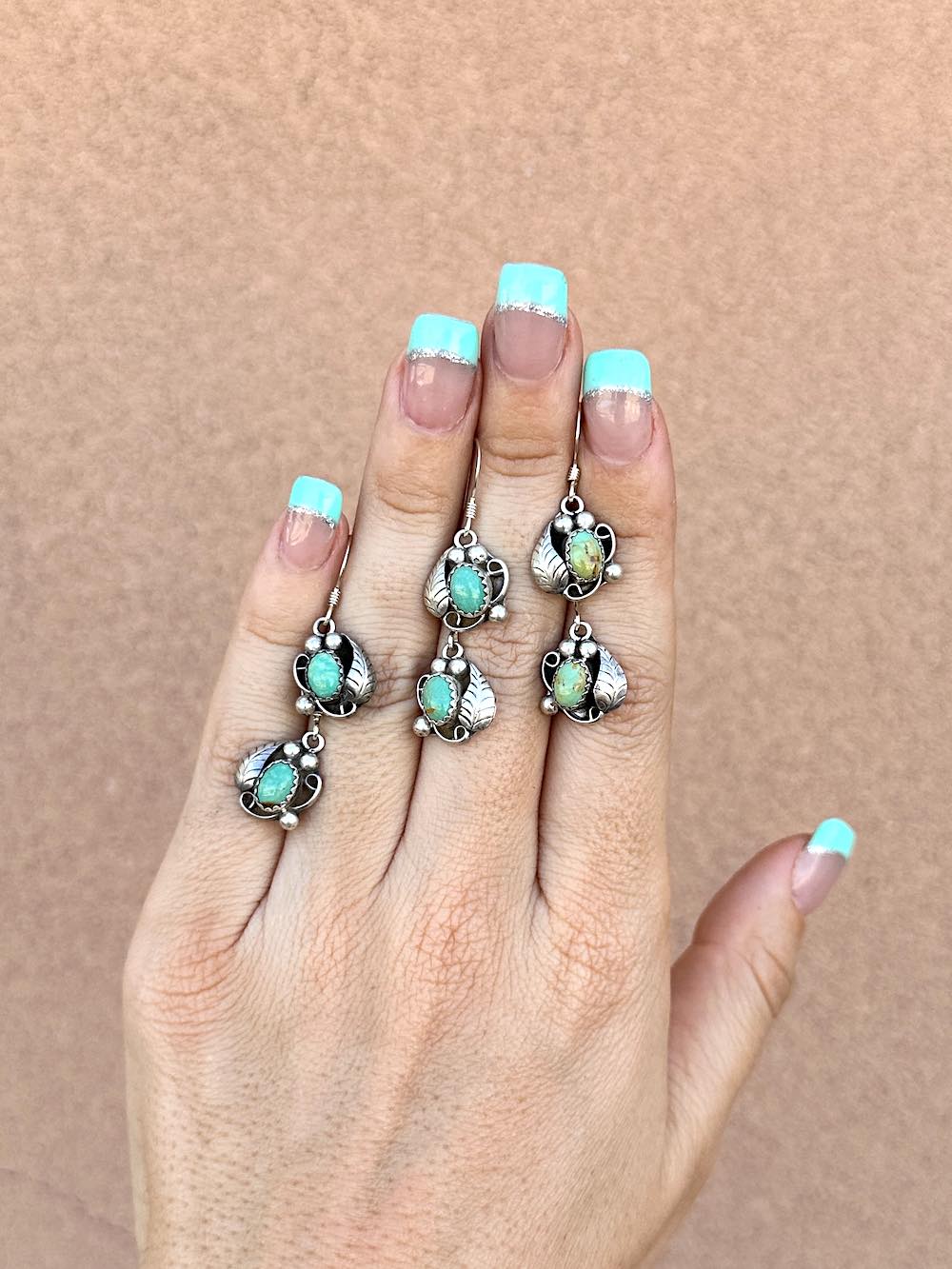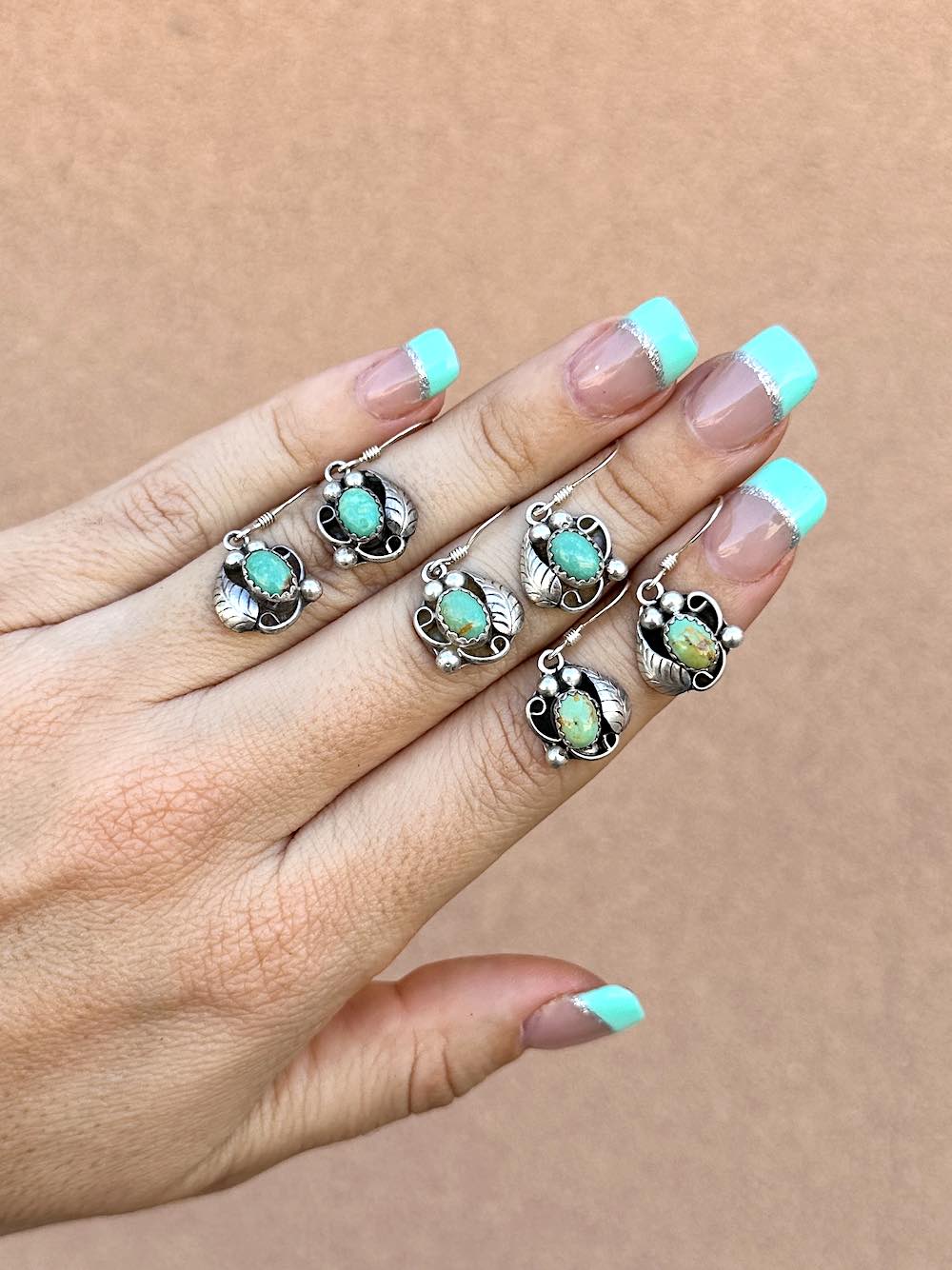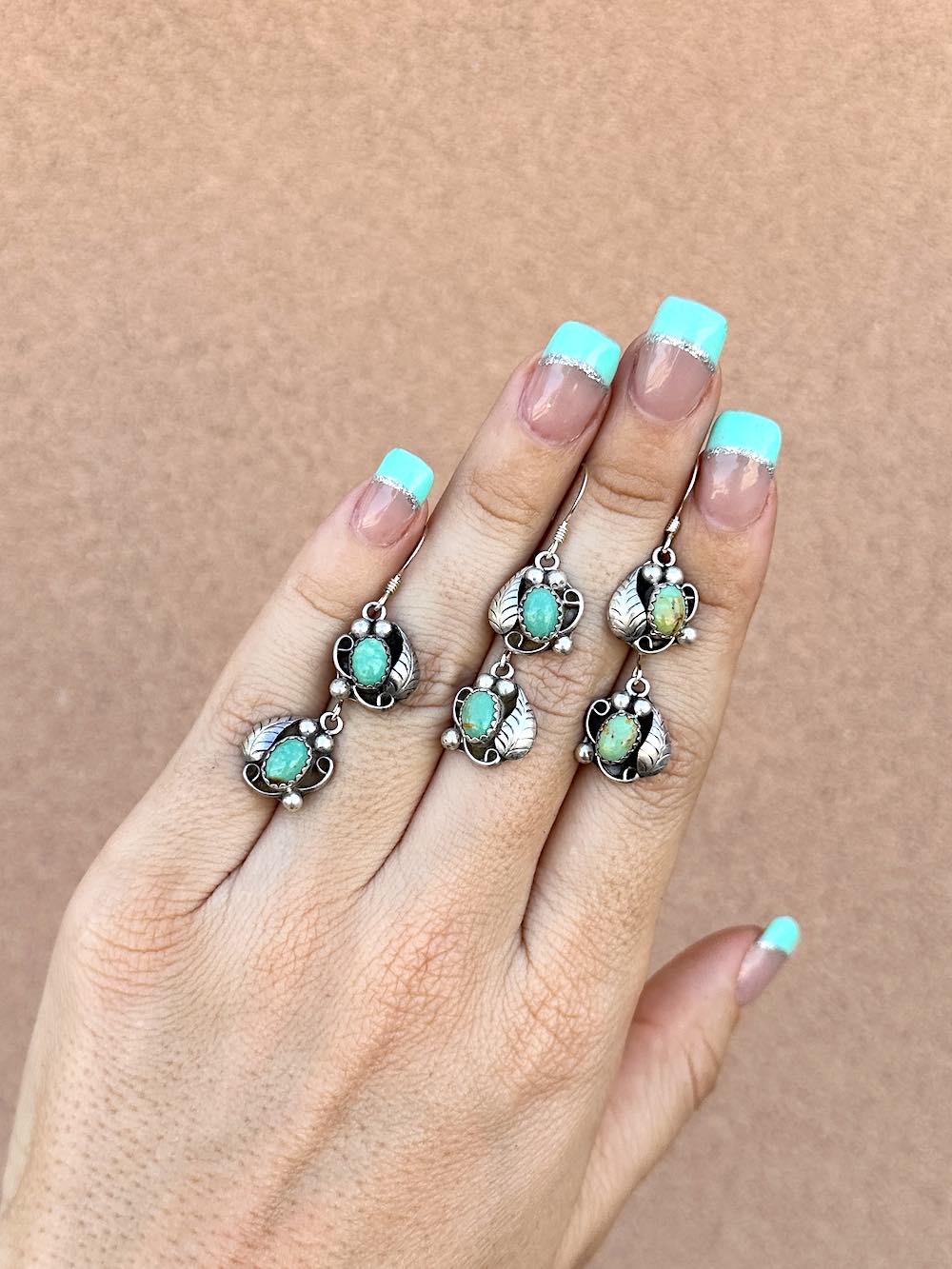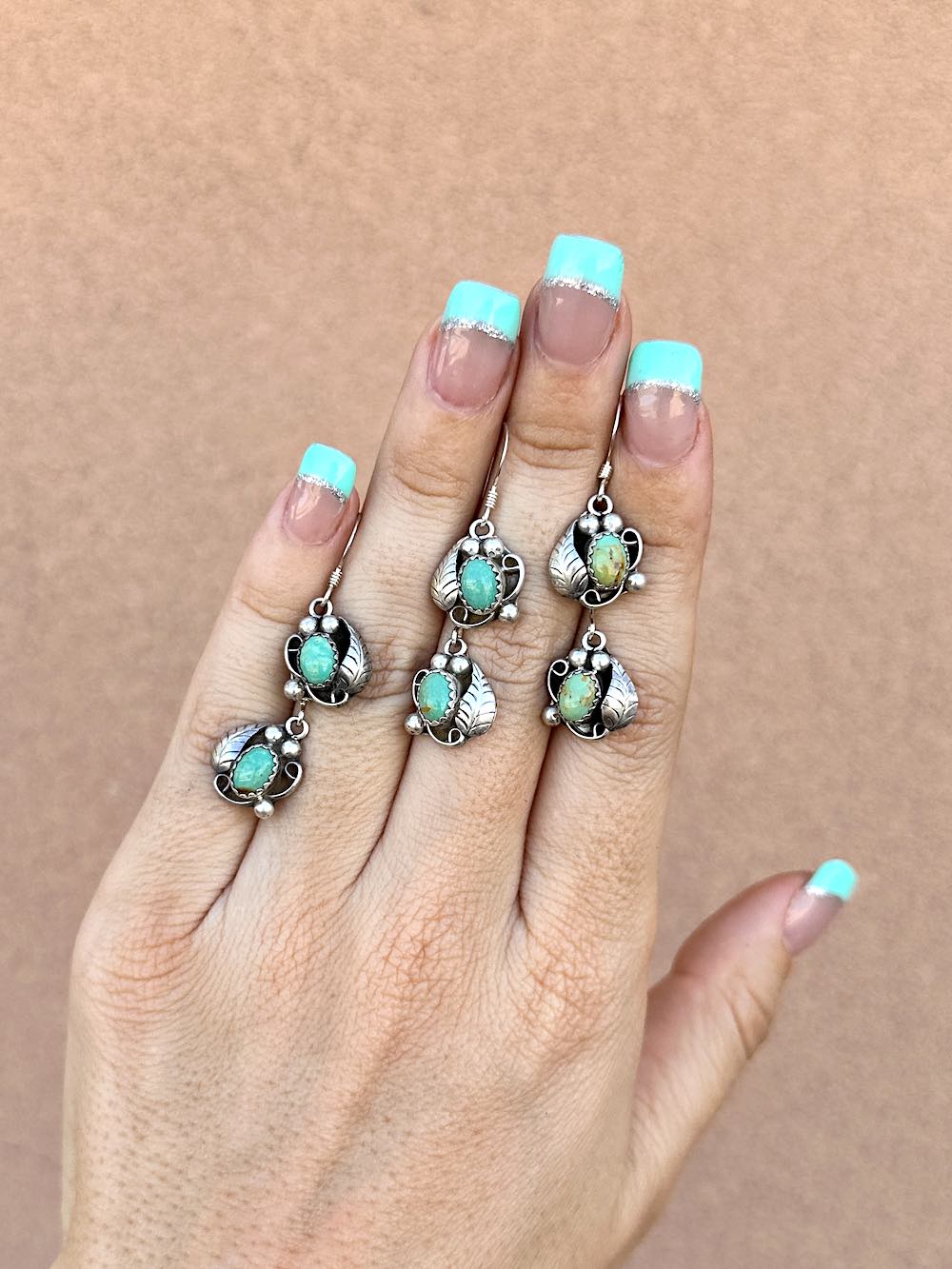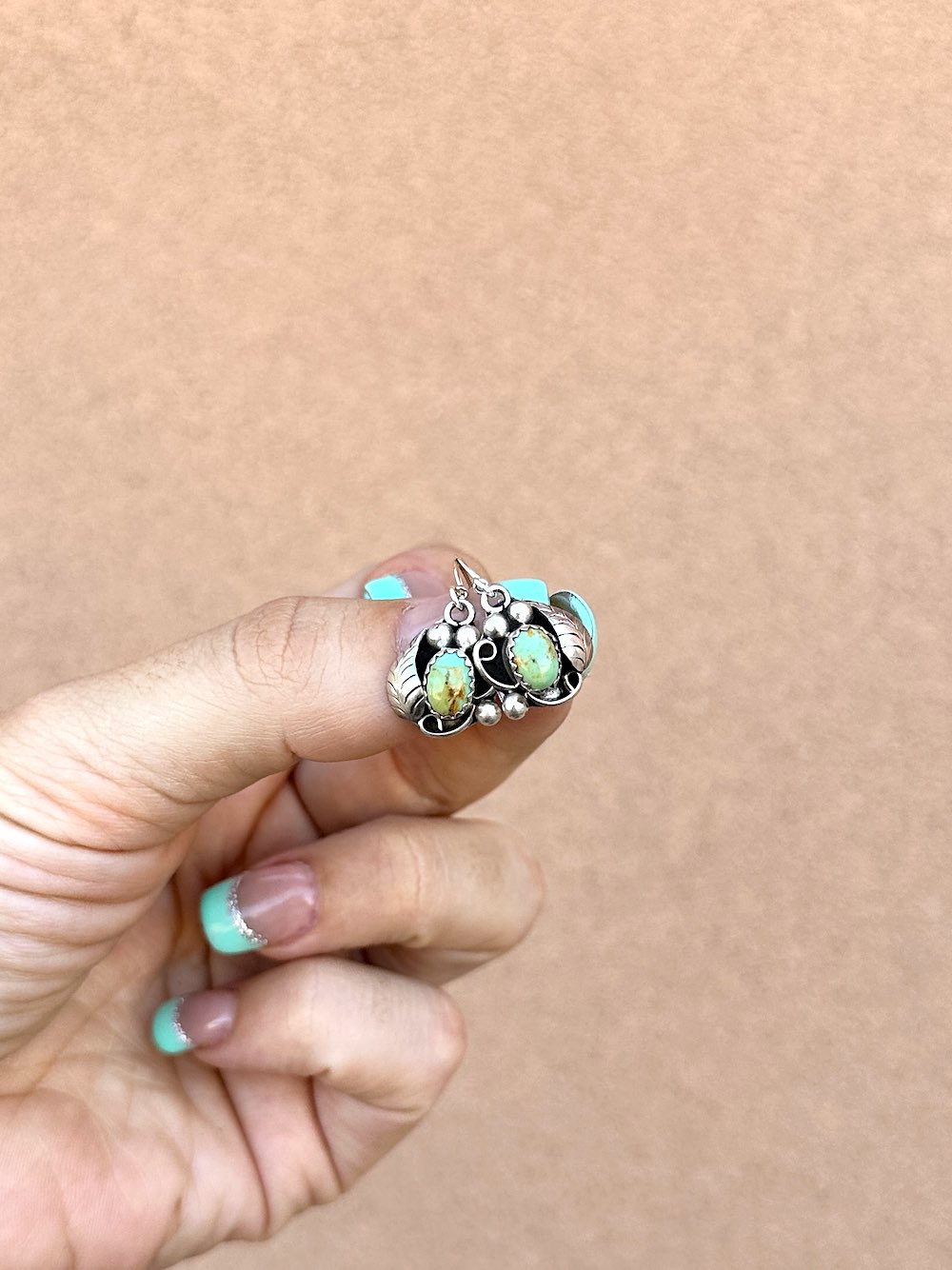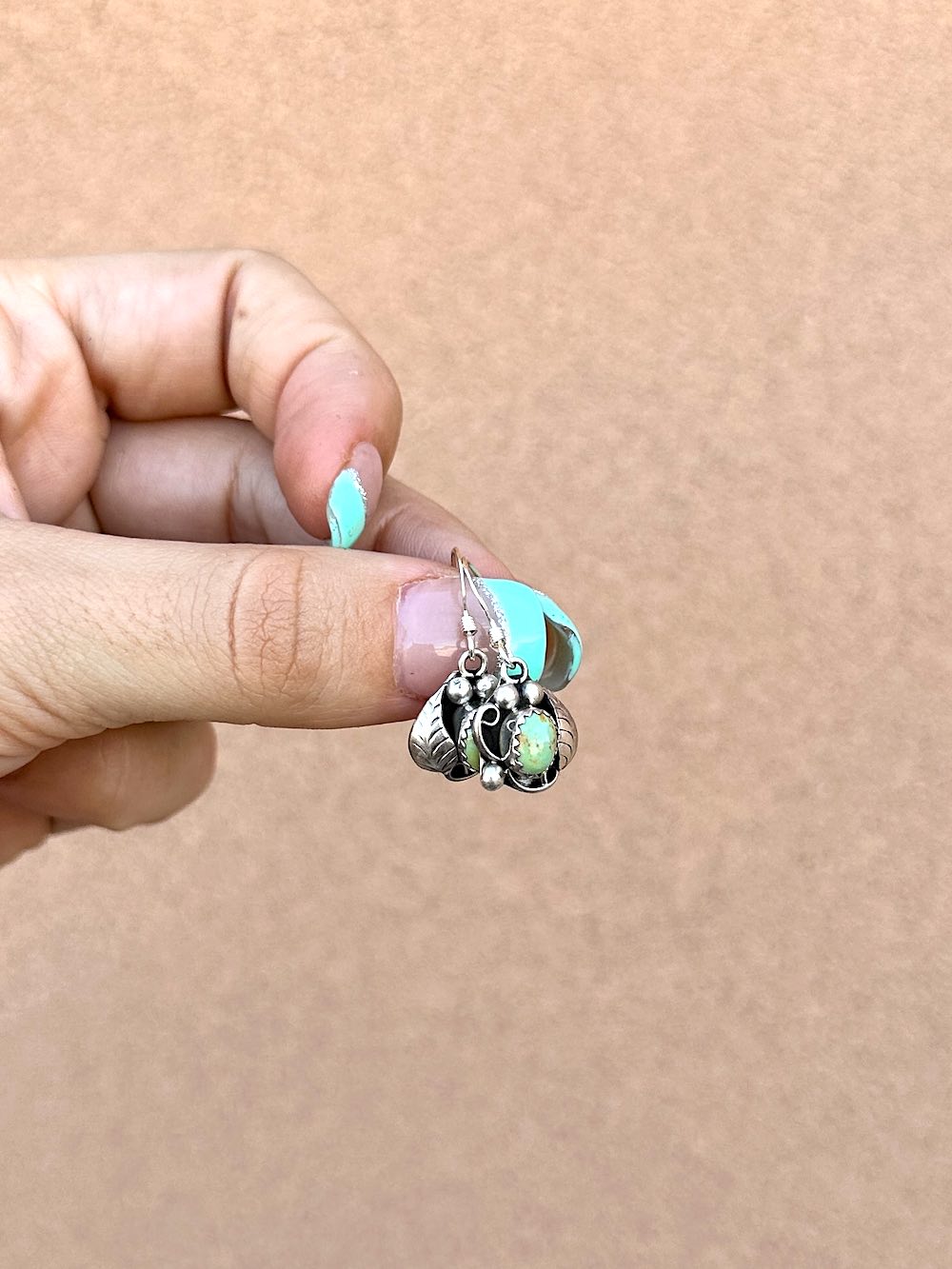 Ill be honest with you- green Turquoise came be a bit hit and miss. 
BUT THESE GUYS- HIT! HIT! HIT!!!! 
Every stone in this sweet lil batch is STUNNING and I'm not too proud to say that refraining myself from keeping the whole lot is TOUGH!!! 
925 sterling silver little earrings with Genuine Turquoise centre stone and gorgeous leaf silverwork.
925 sterling silver French hooks. Nickel and lead free.