RTS ★ Head West Earrings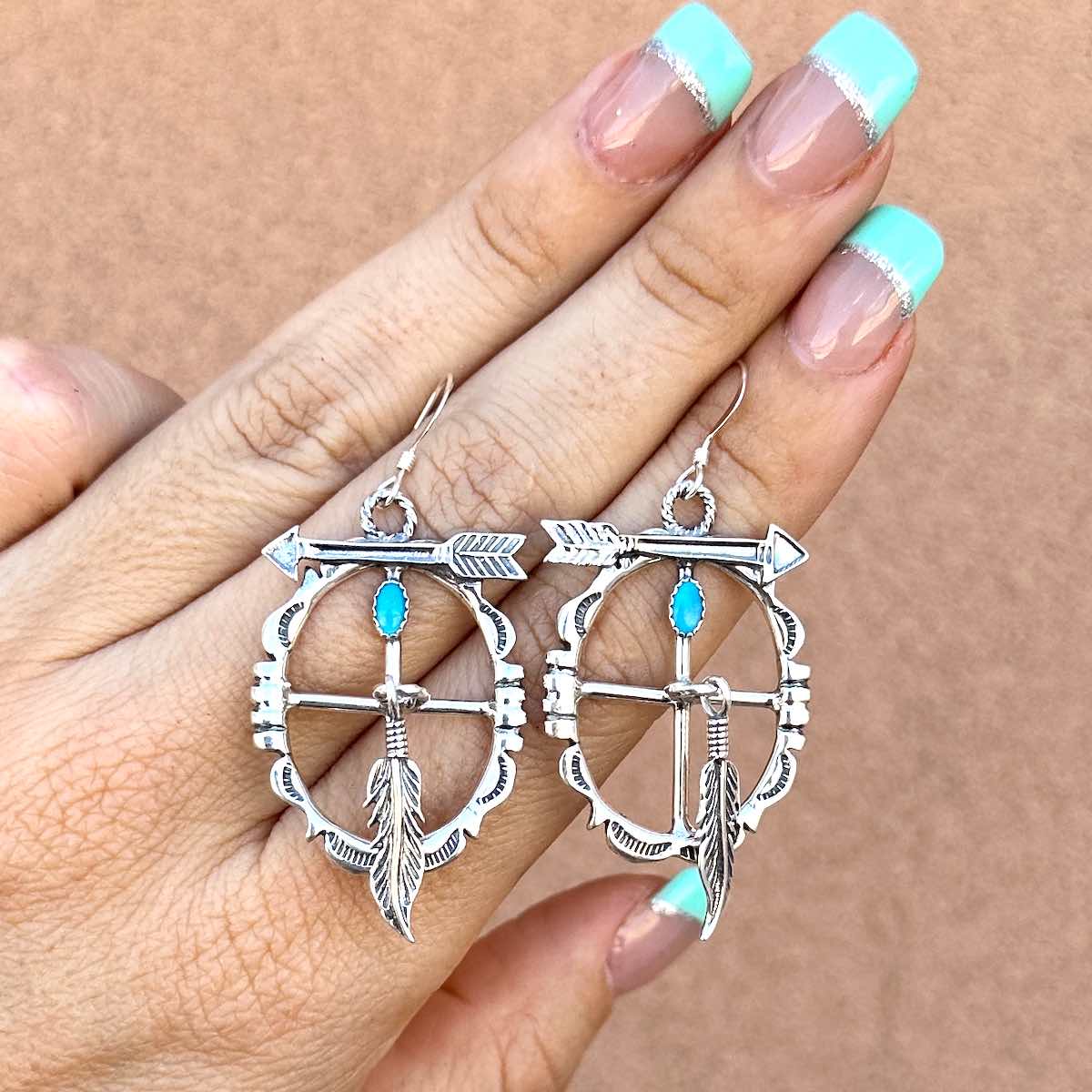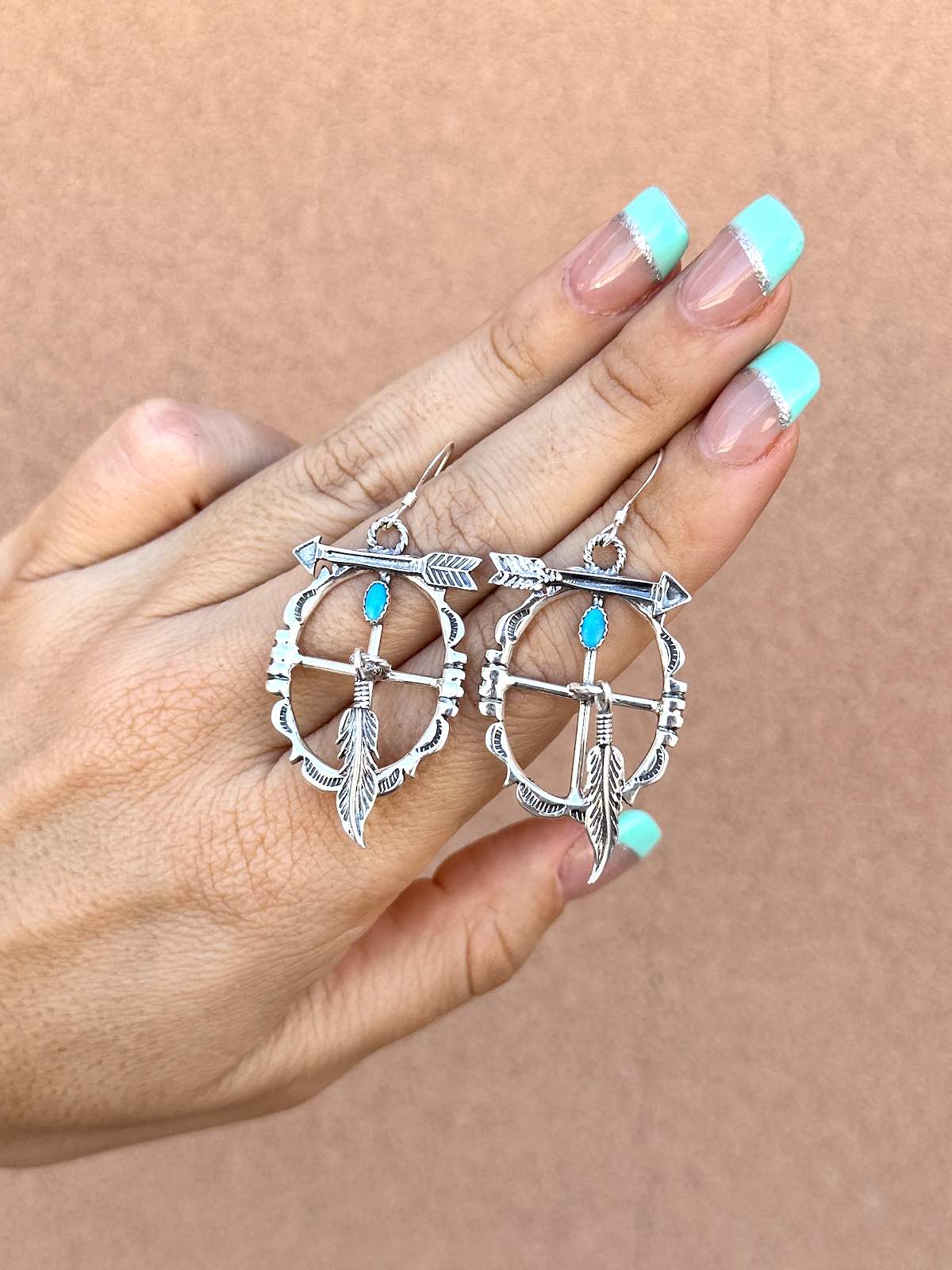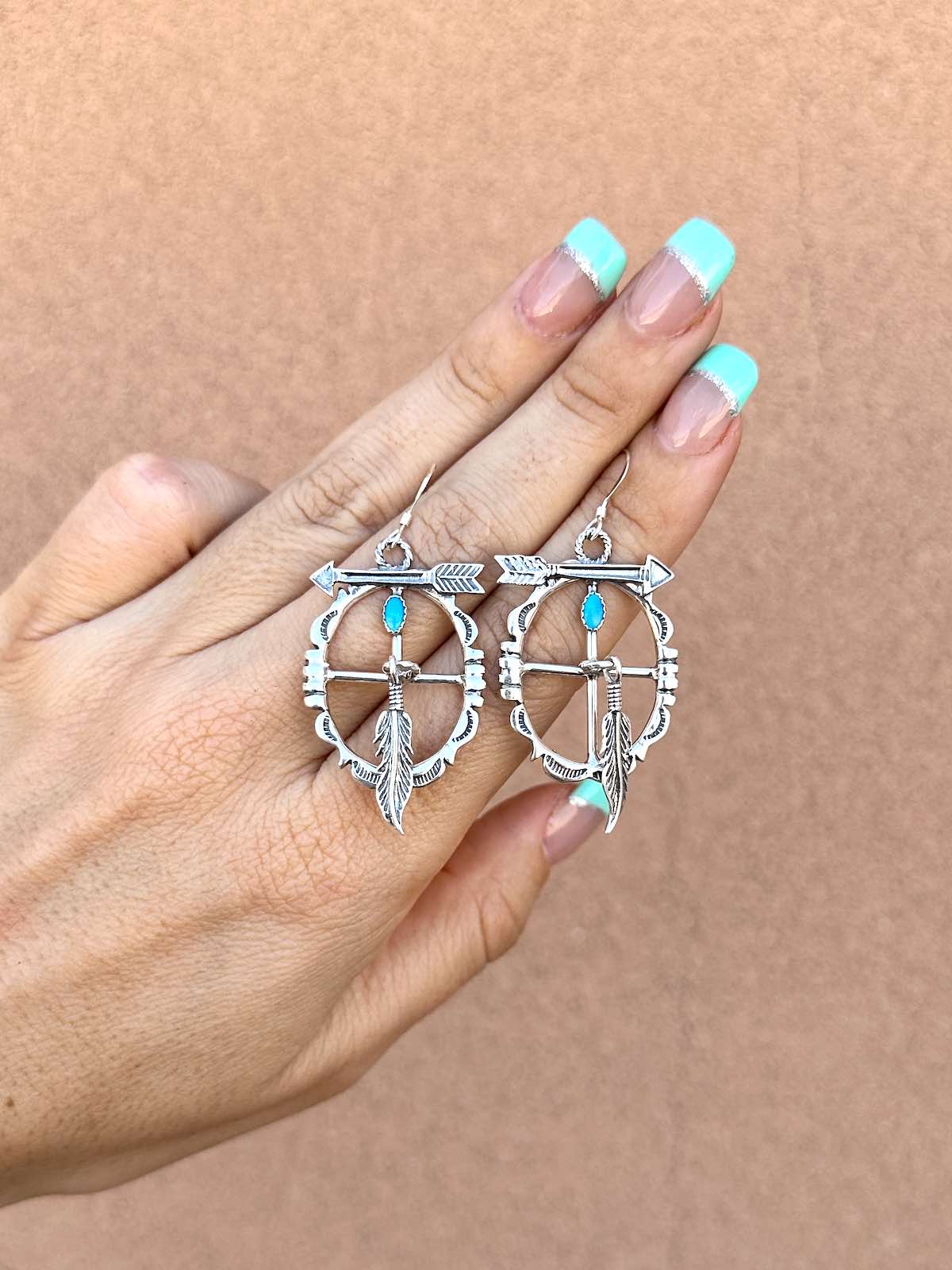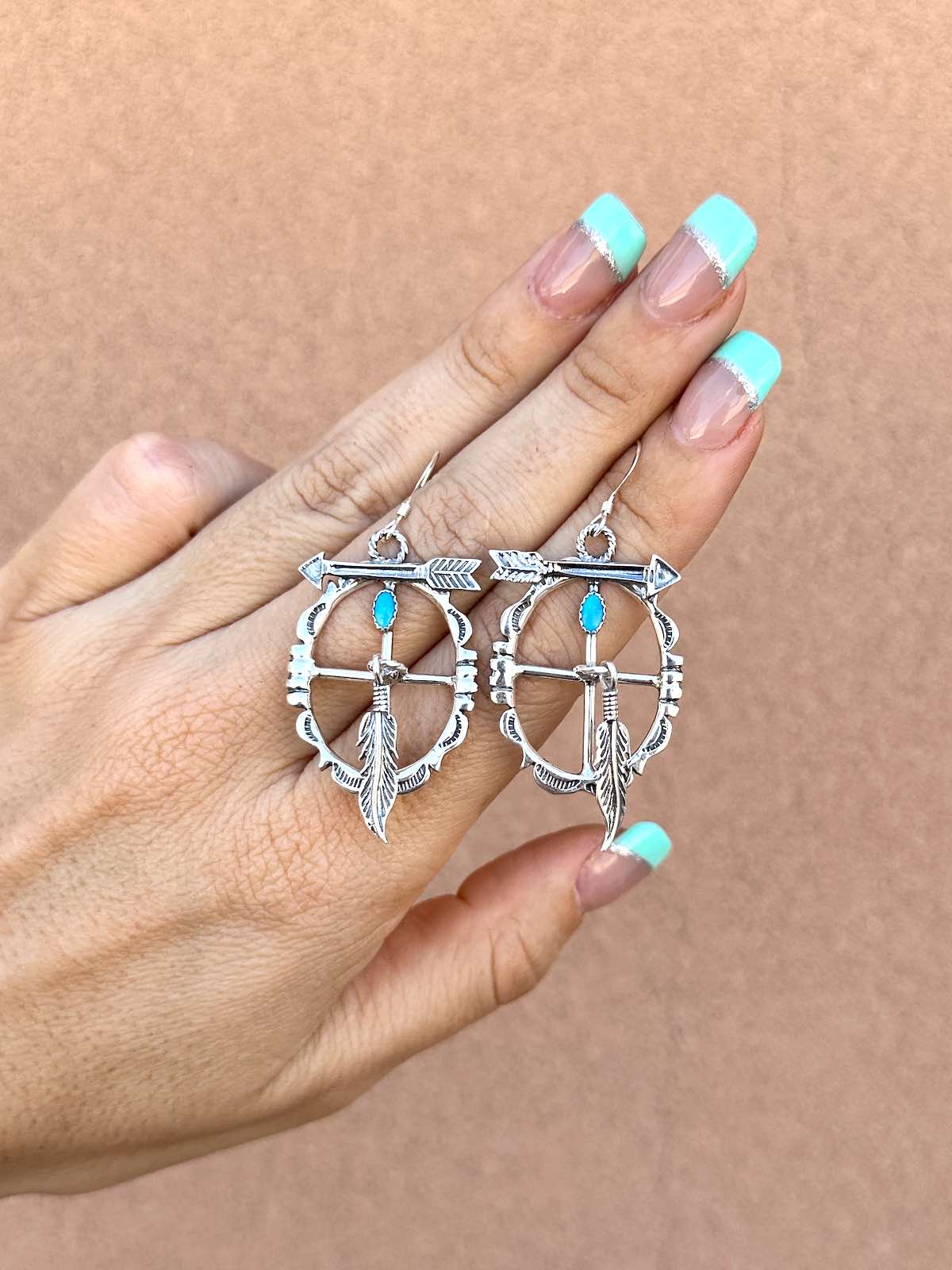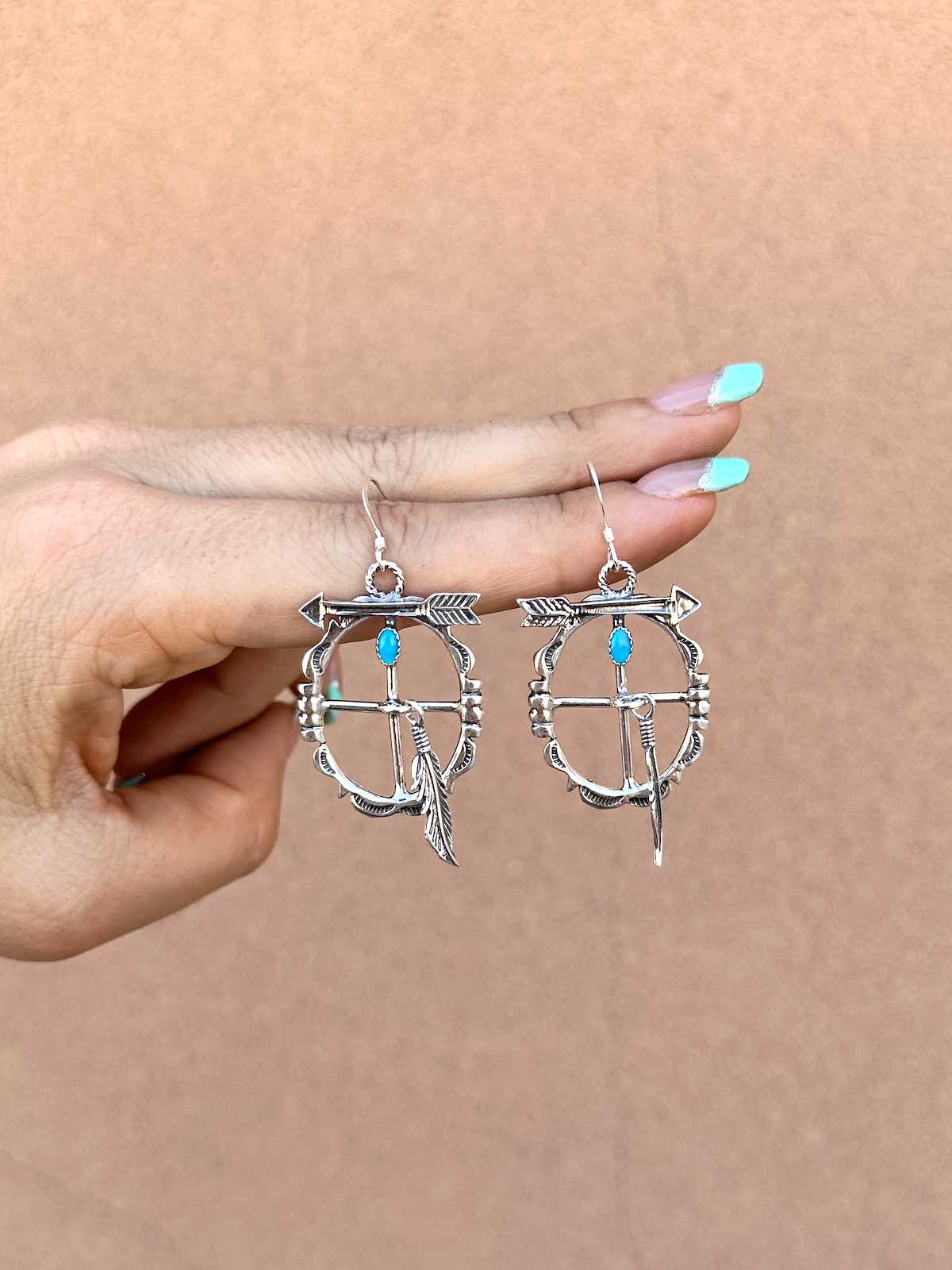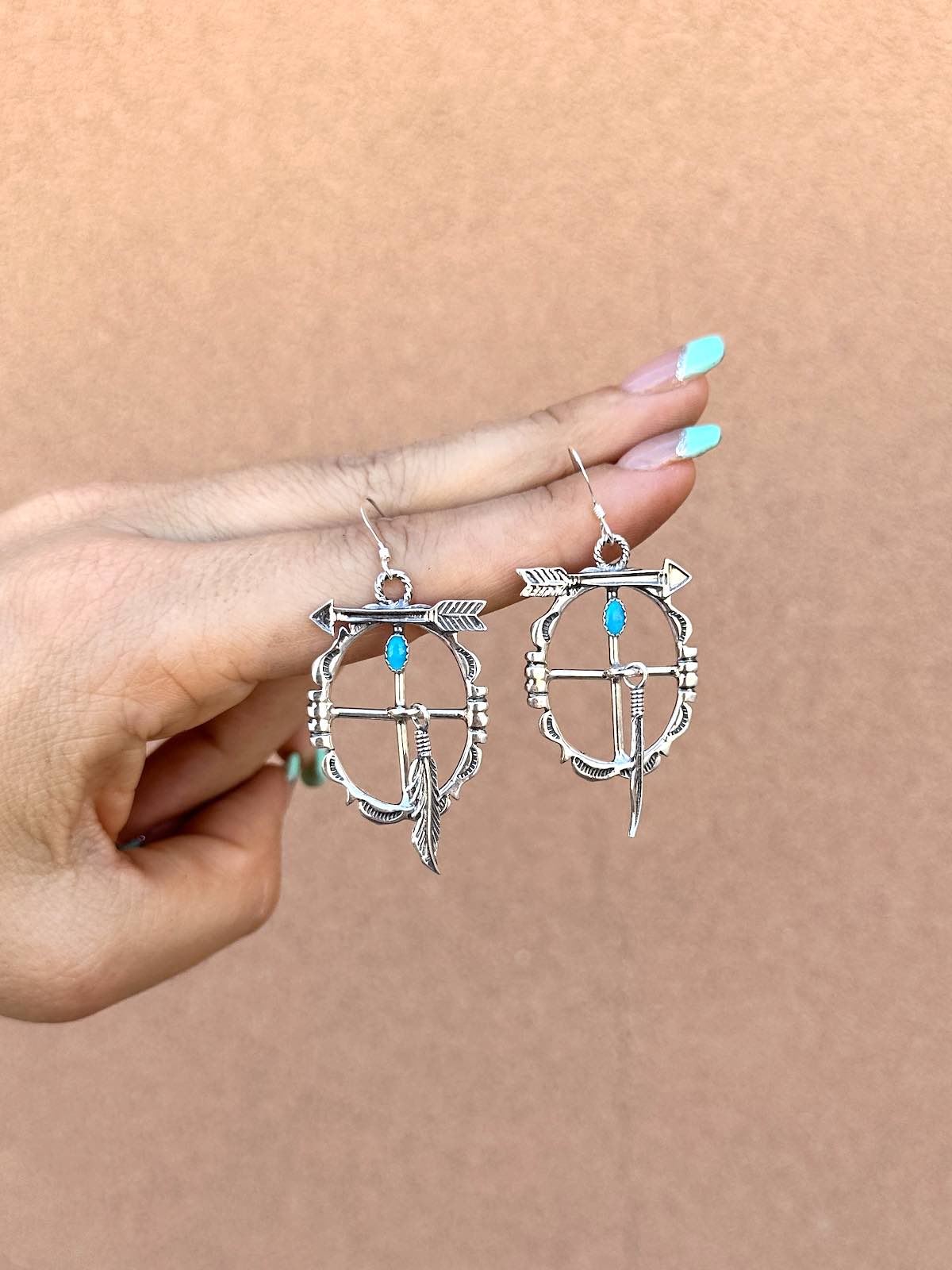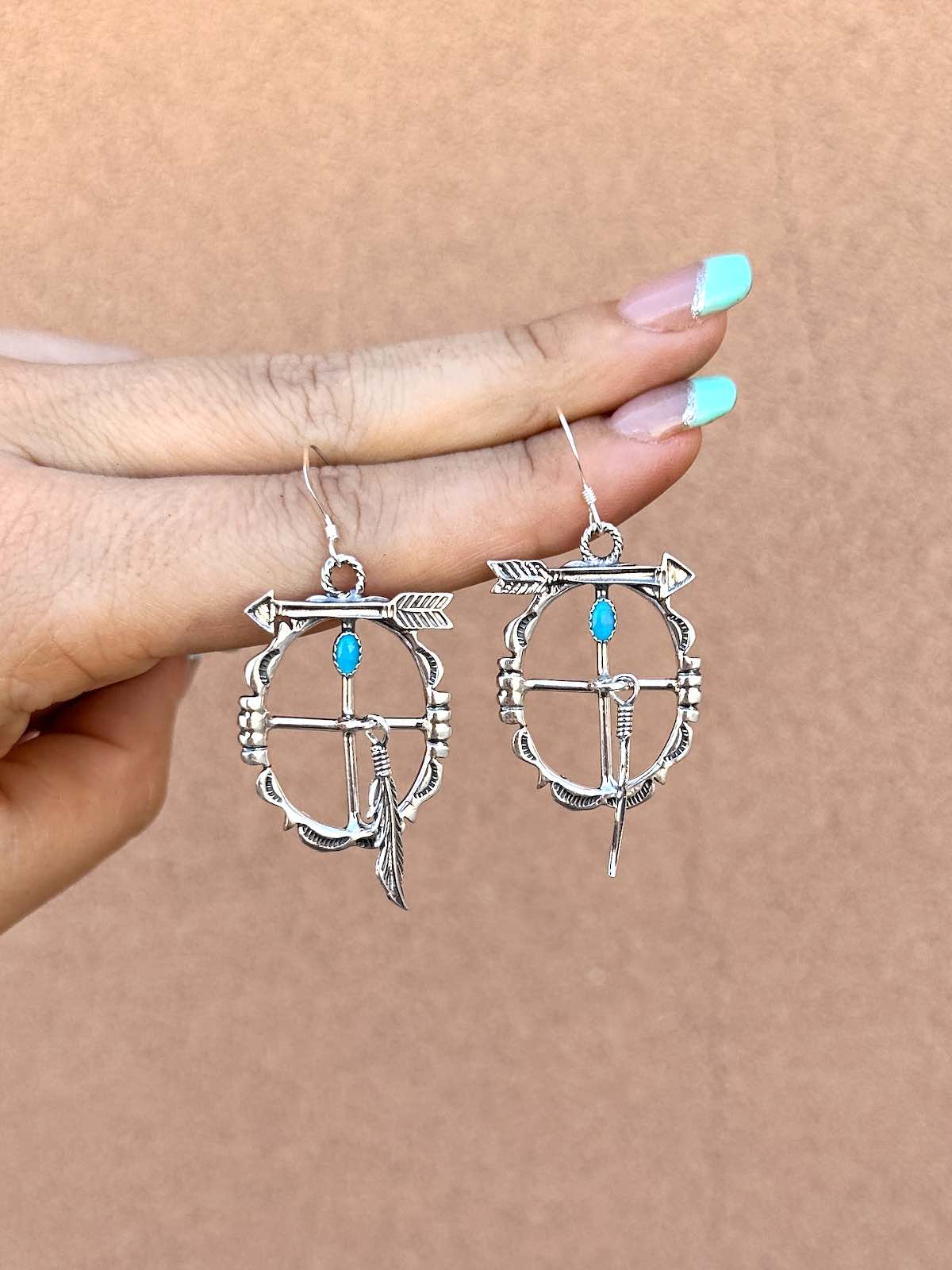 These whimsical beauties are pretty special! 
Ornate silverwork with feather dangles and a singular turquoise stone - eye-catching and unique, perfect for those who love something a little out of the ordinary!
55mm in full length from top of hook to bottom of feather.
Super lightweight.
READY TO SHIP