RTS ★ GIANT FEATHER PENDANT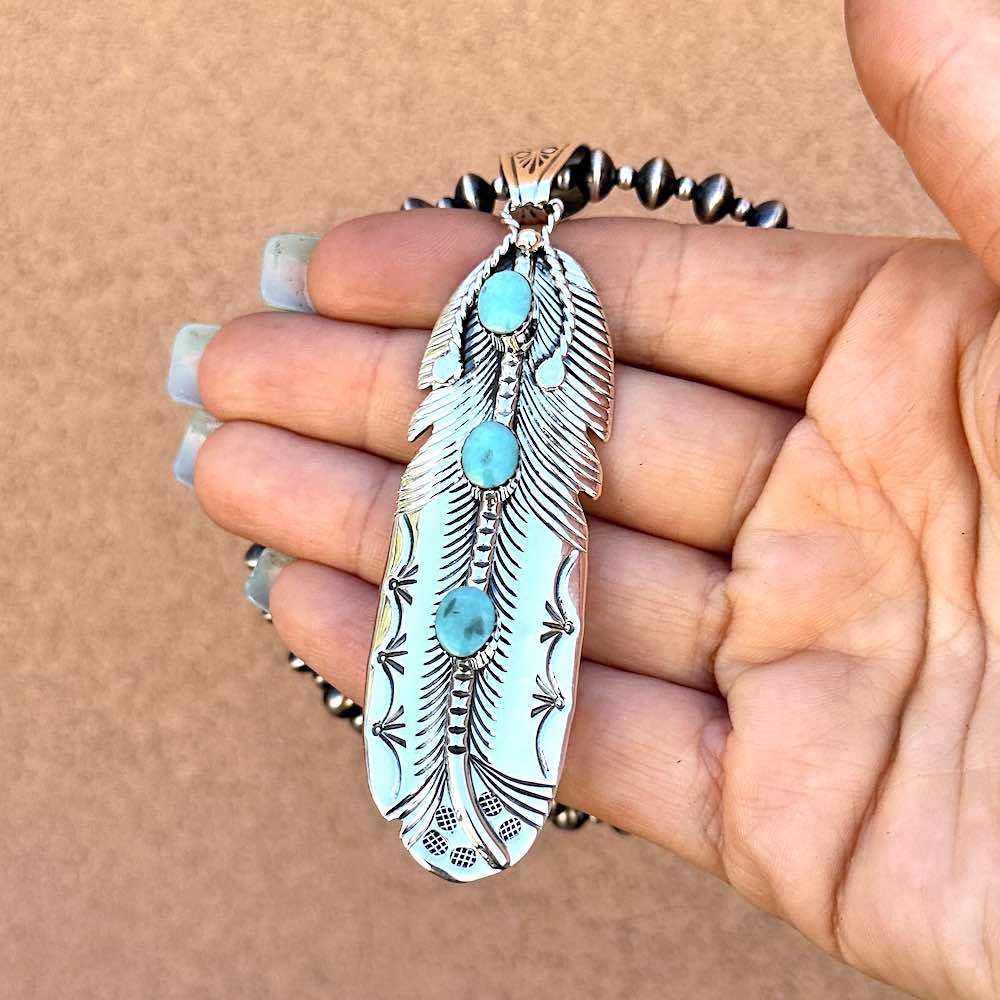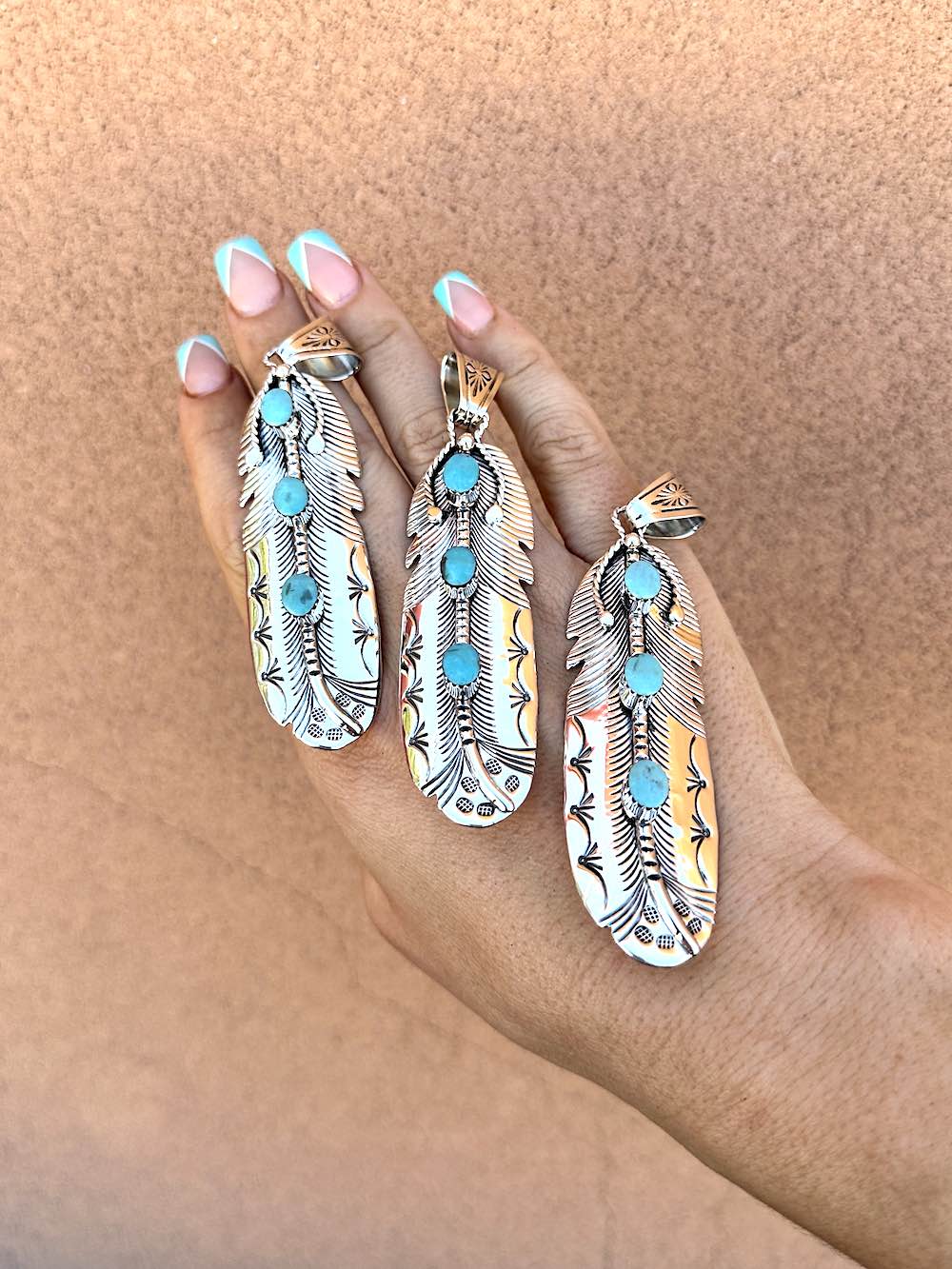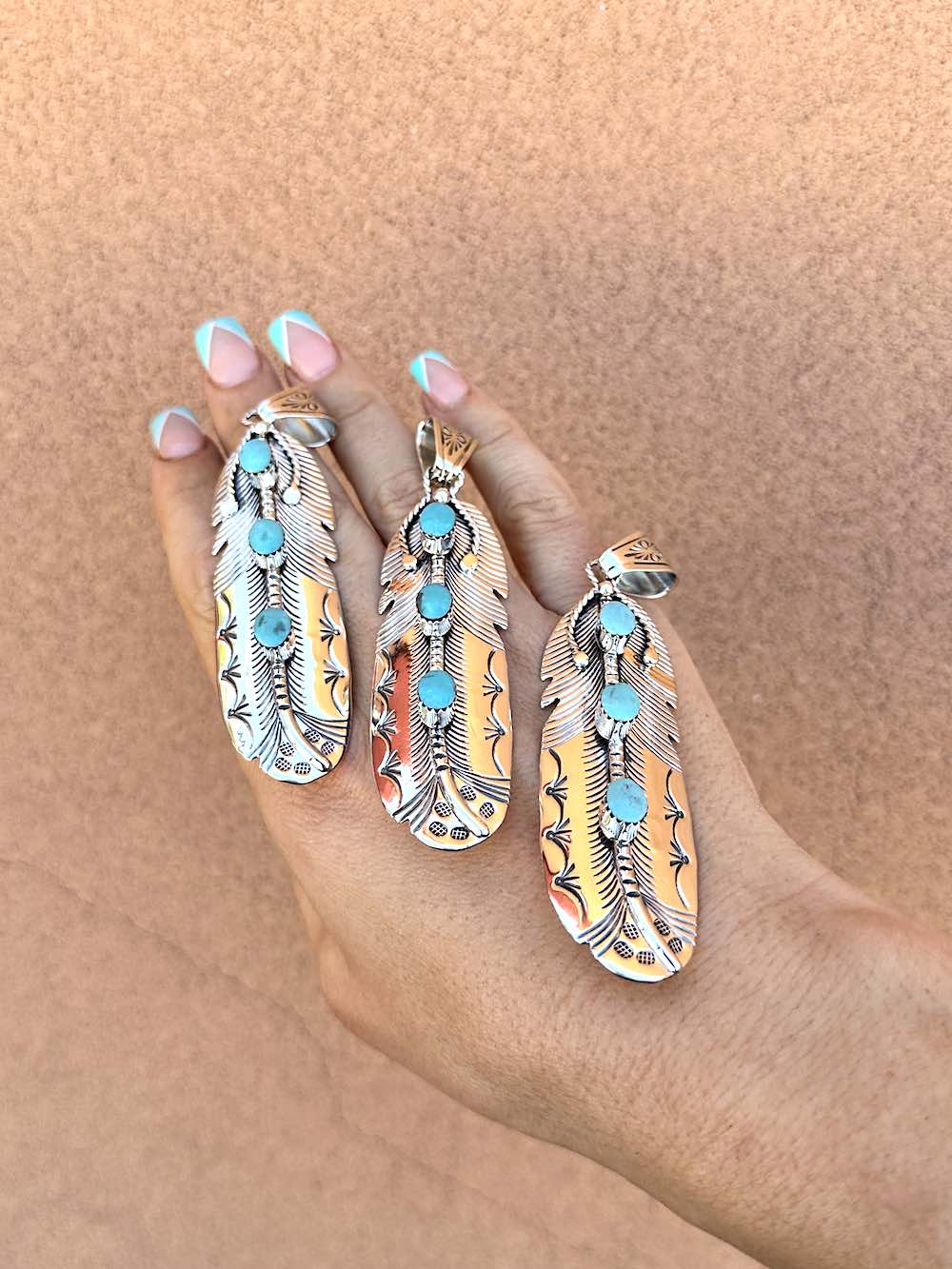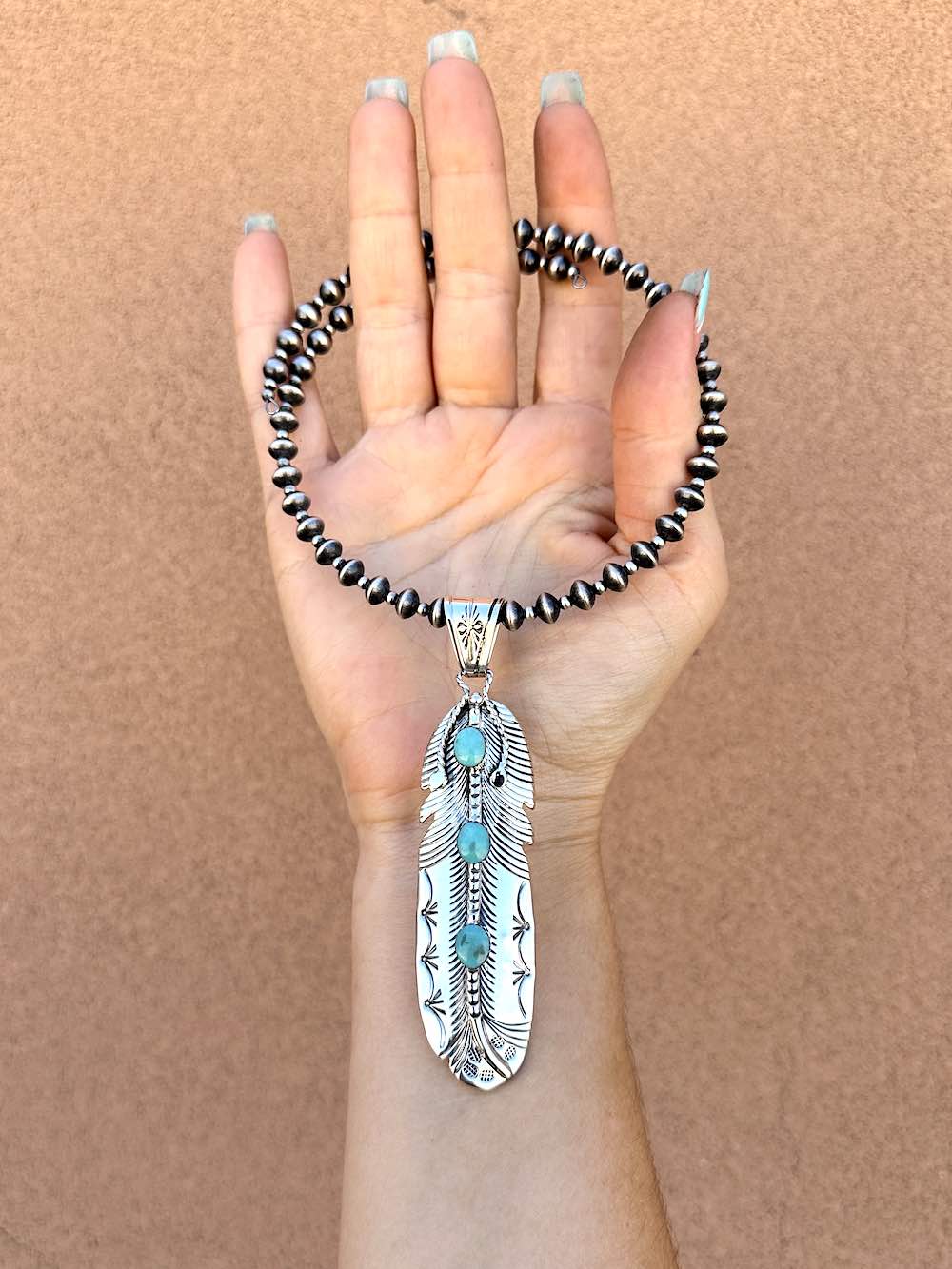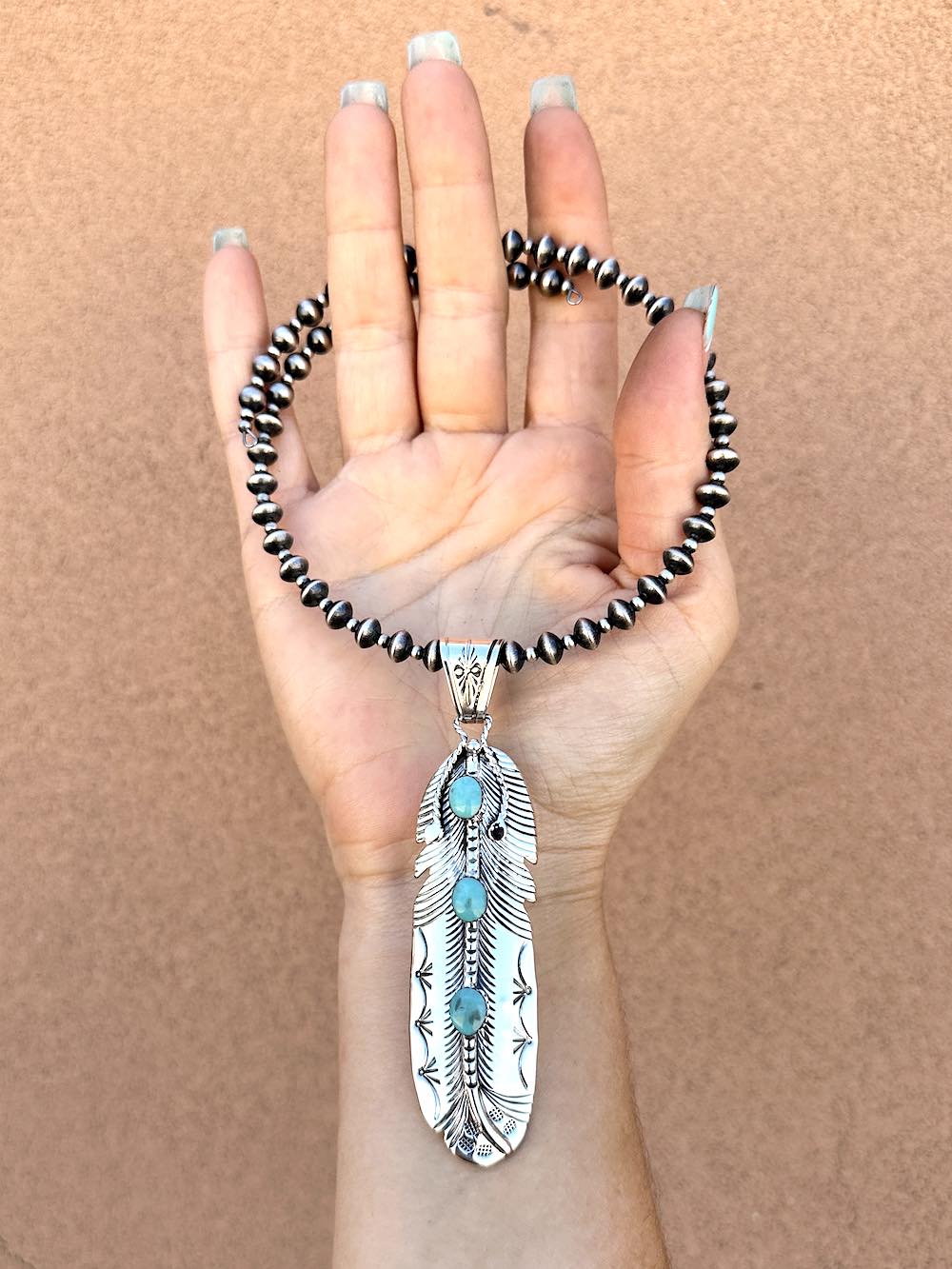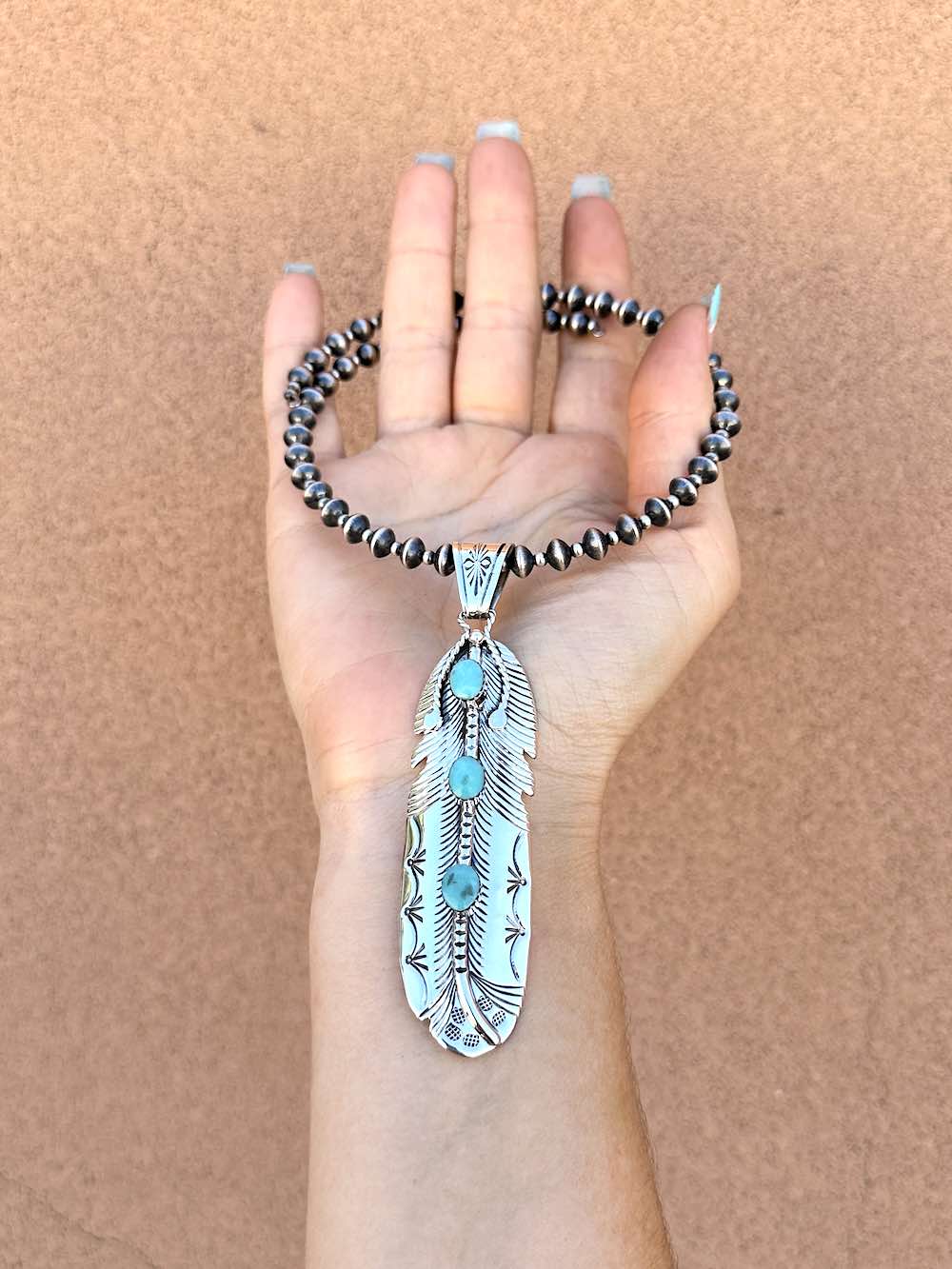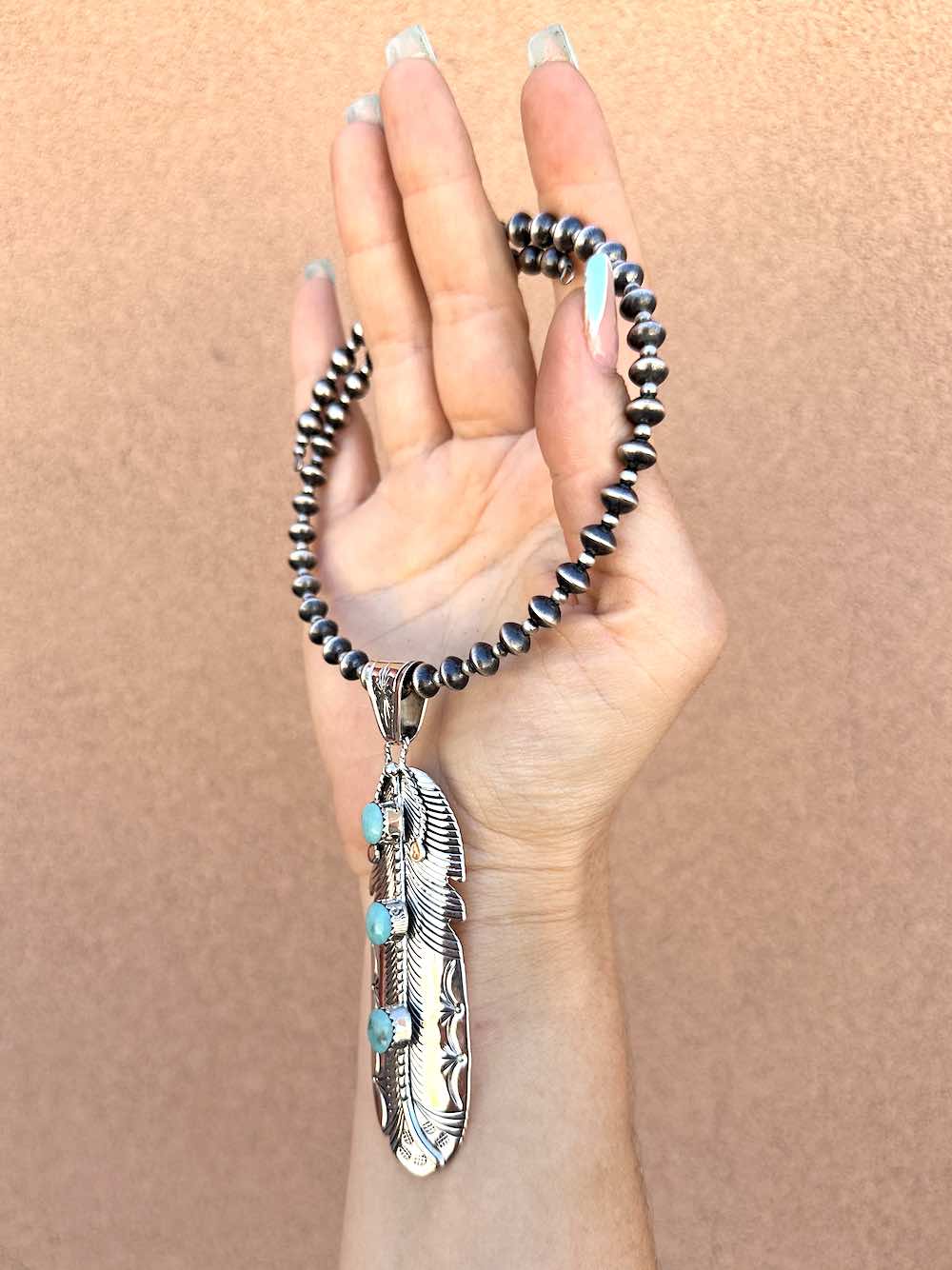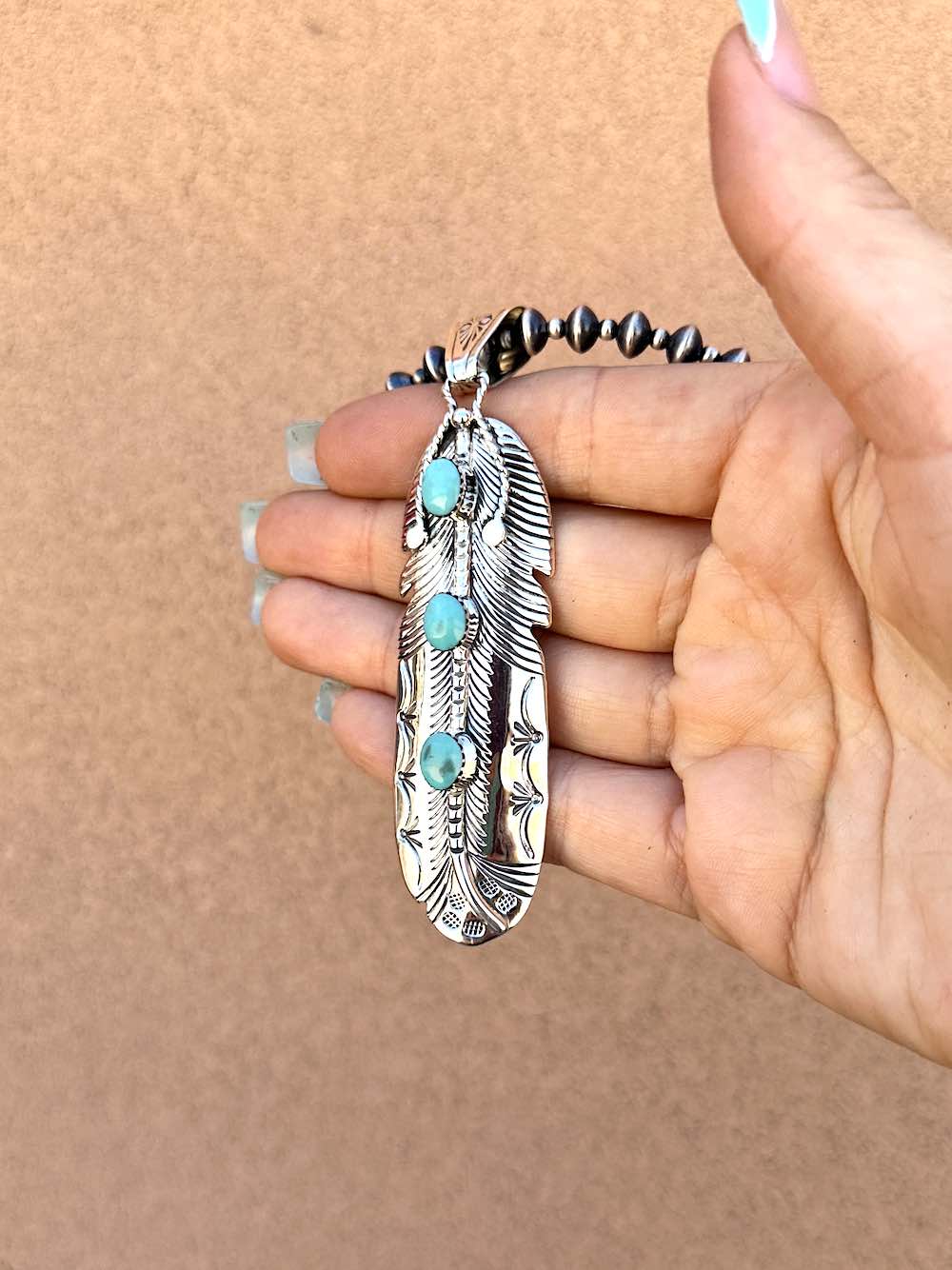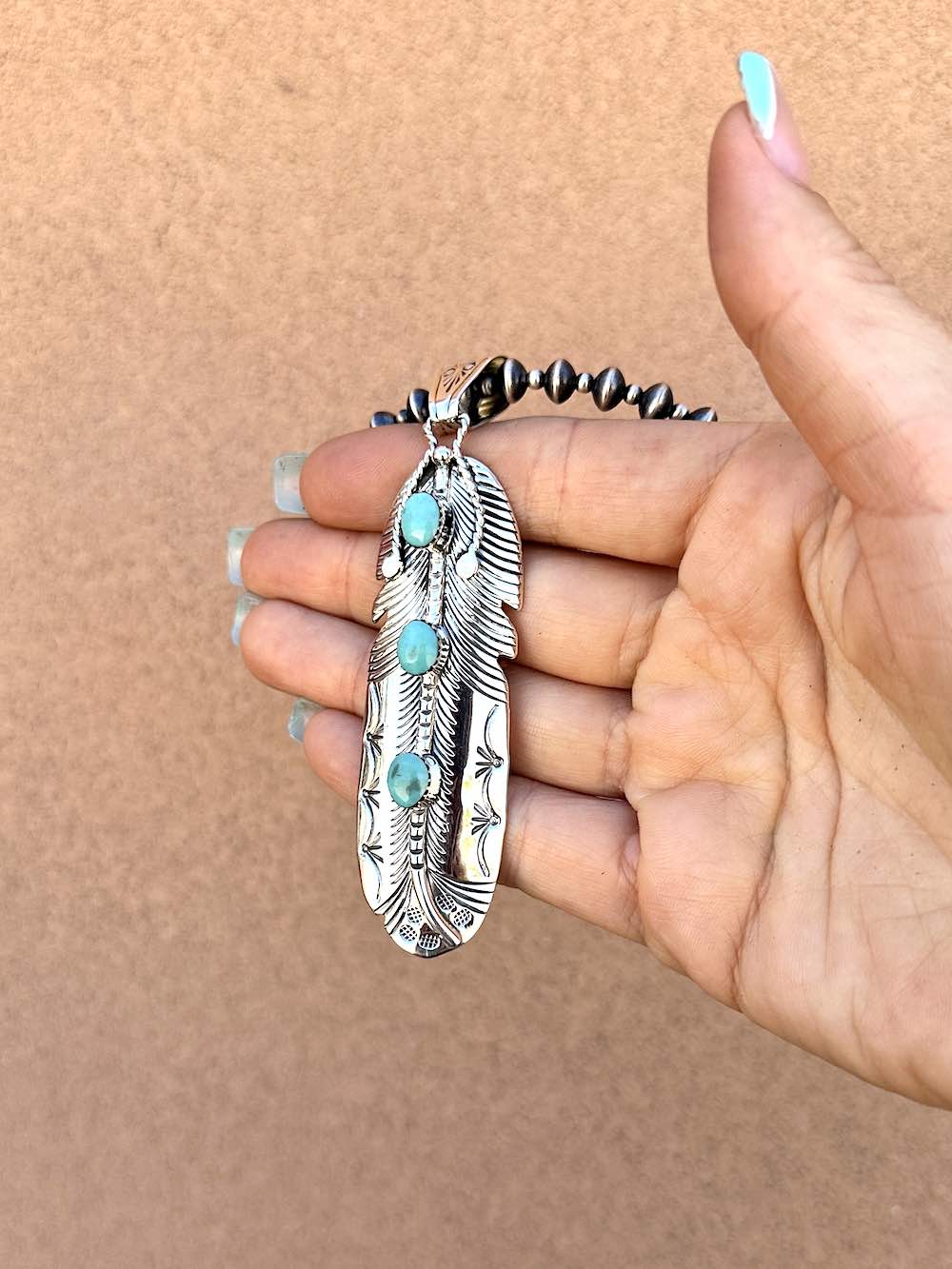 Oh you like 'em big, do you??
Well, this is for you then!! 
Giant feather pendant handcrafted to purrrrrfection with 925 sterling silver (stunning silverwork, may I add!) and topped off with 3 hand cut and inlaid Campitos Turquoise stones! YUM! 
Approx 98mm (nearly 4'') long!! 
Big enough bale to fit up to 8'' pearls!