RTS ★ Desert Dreams Earrings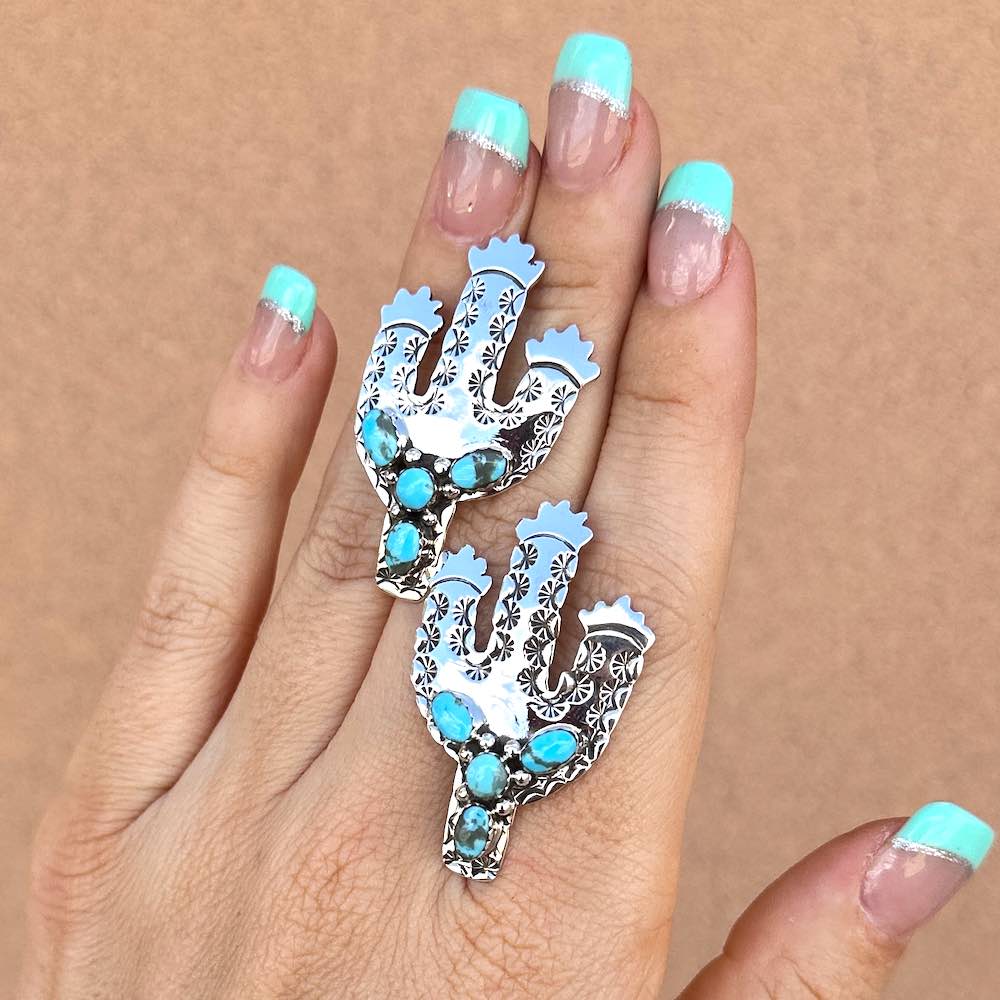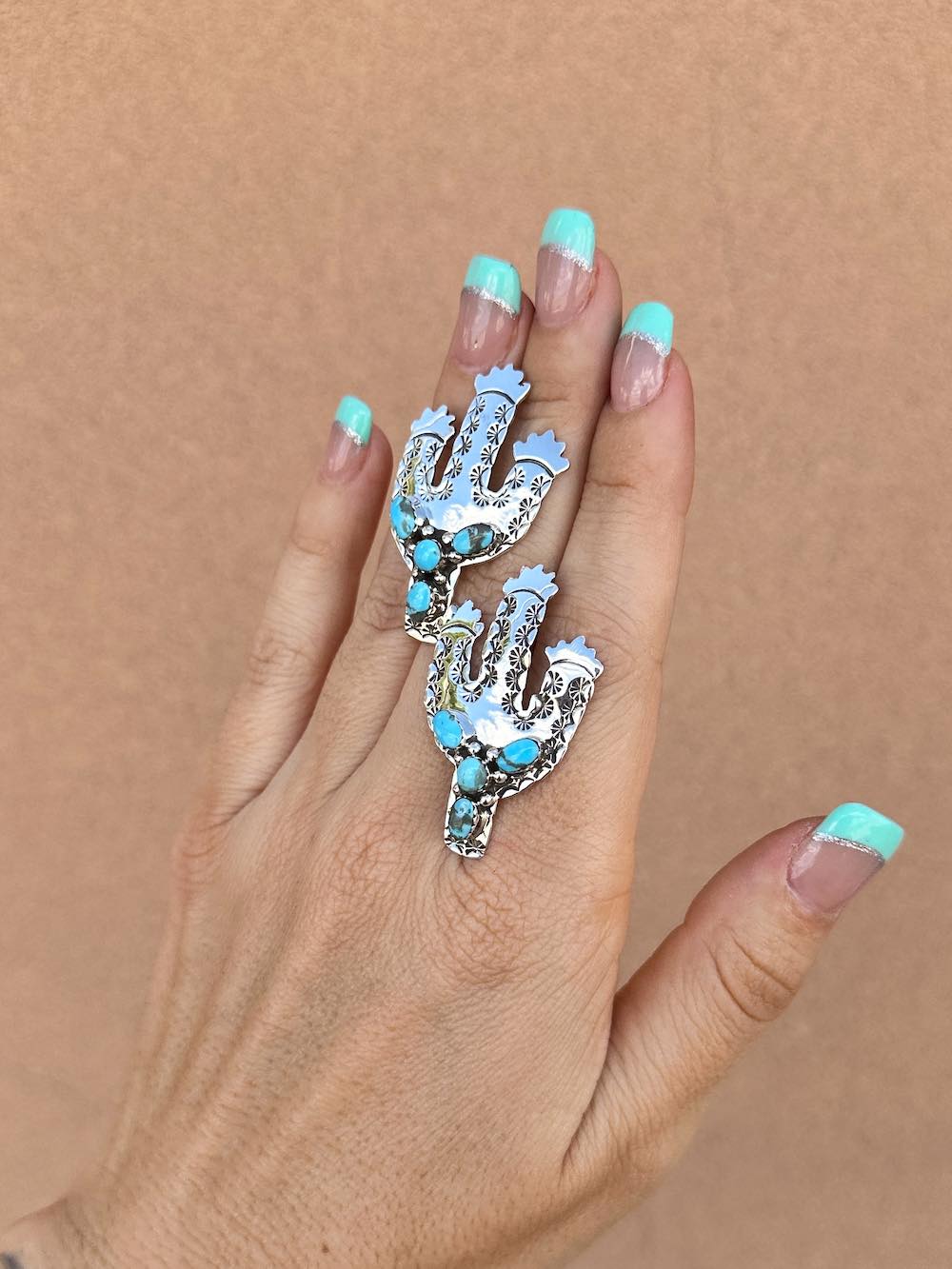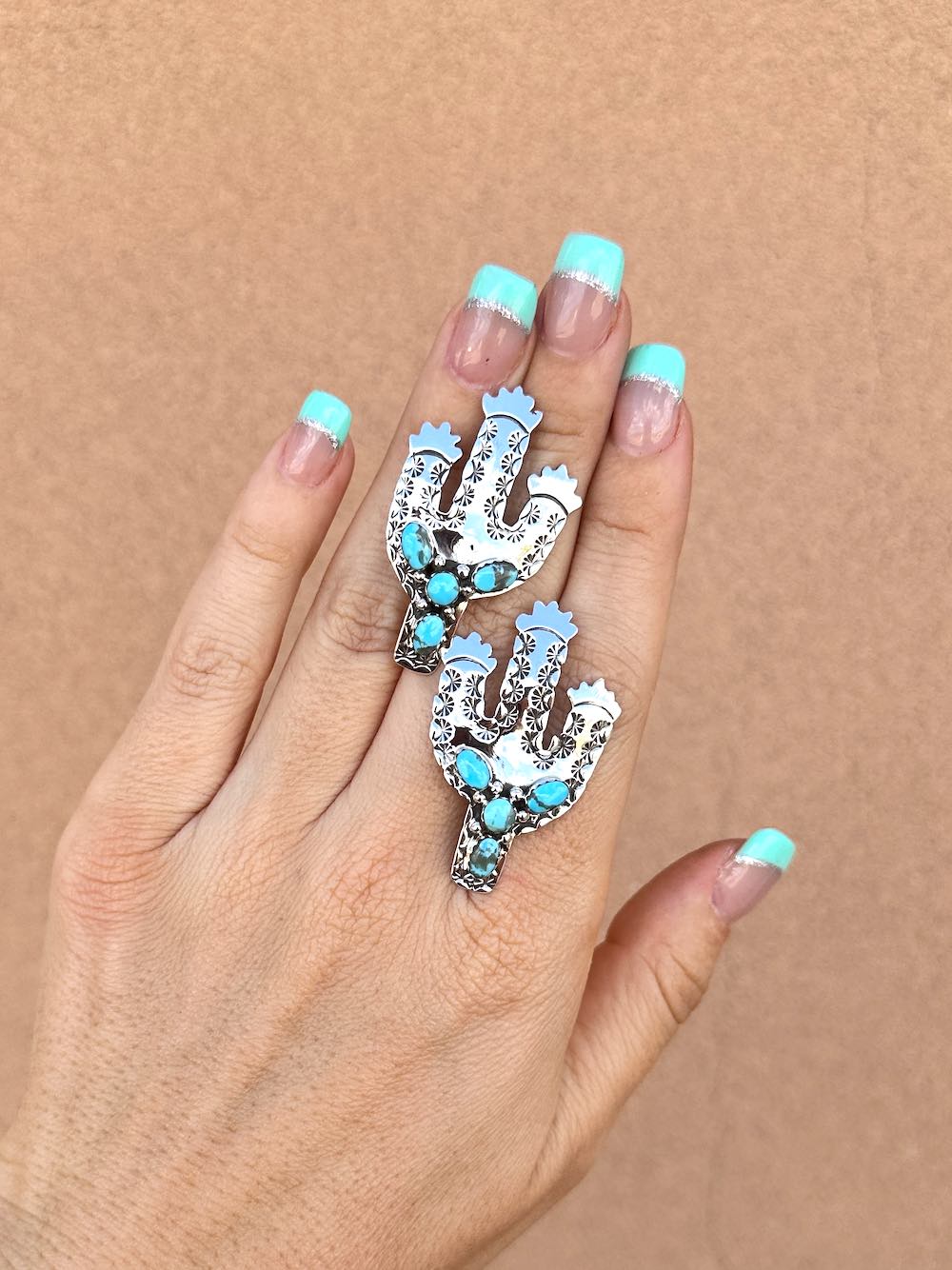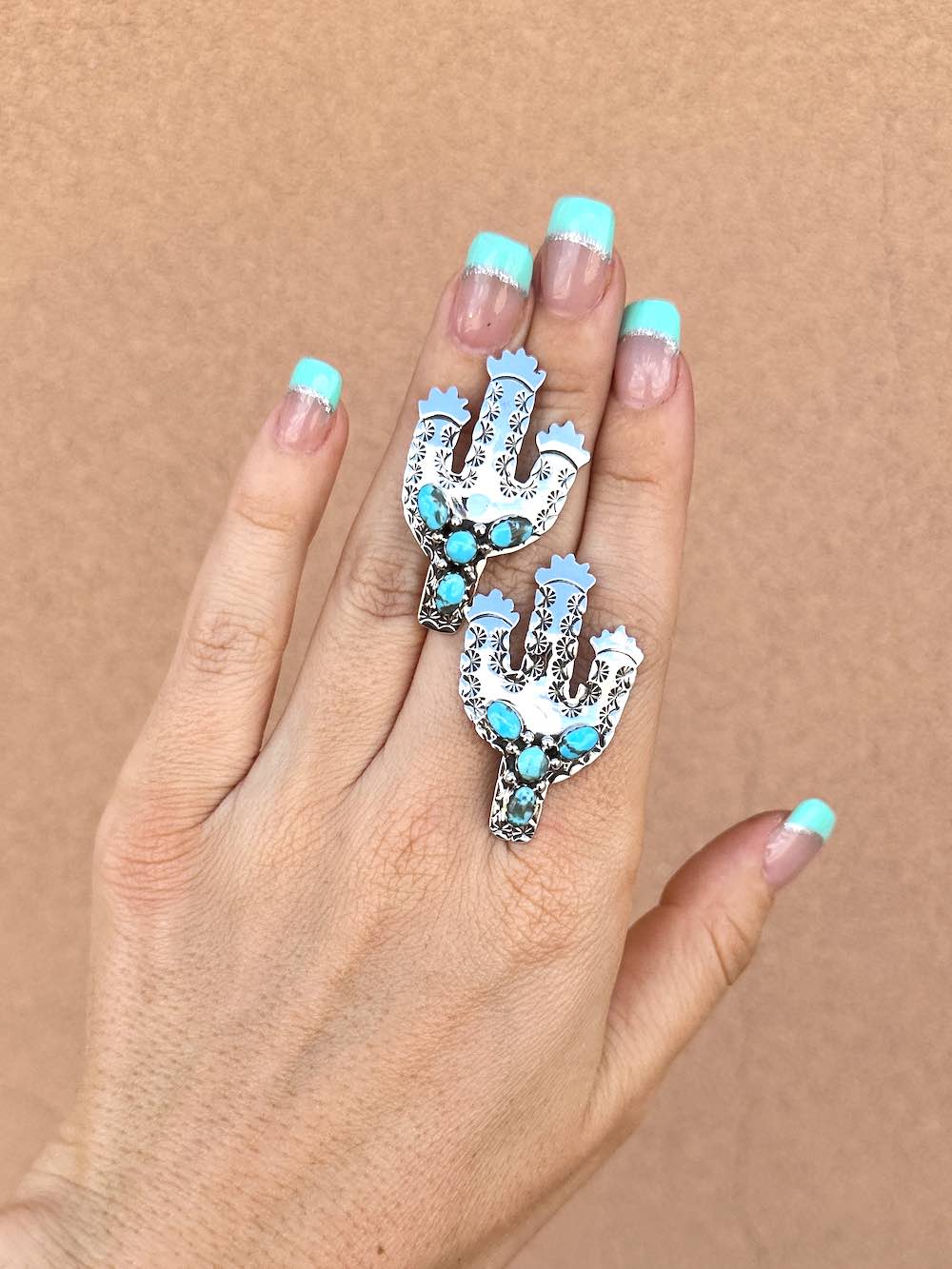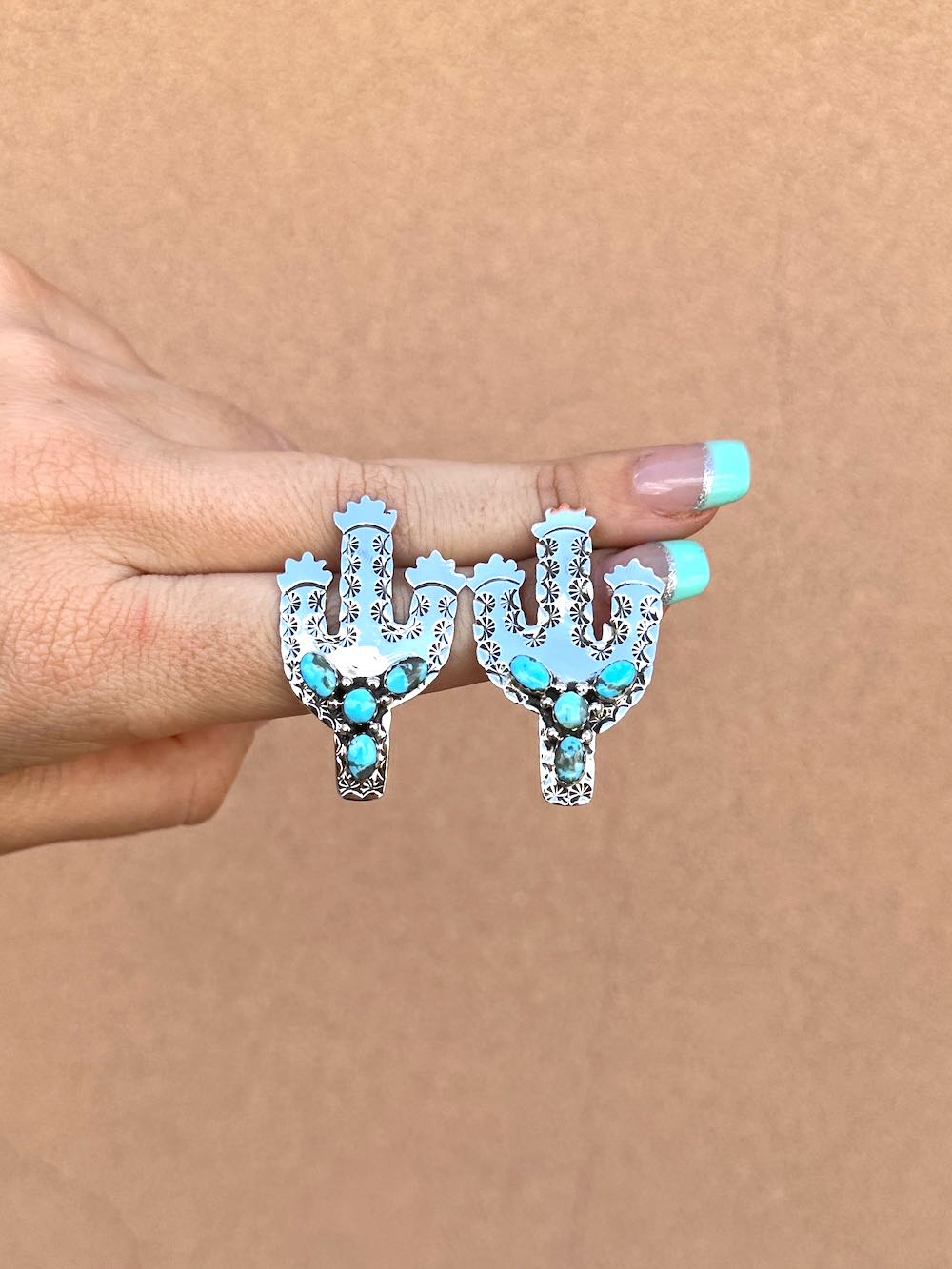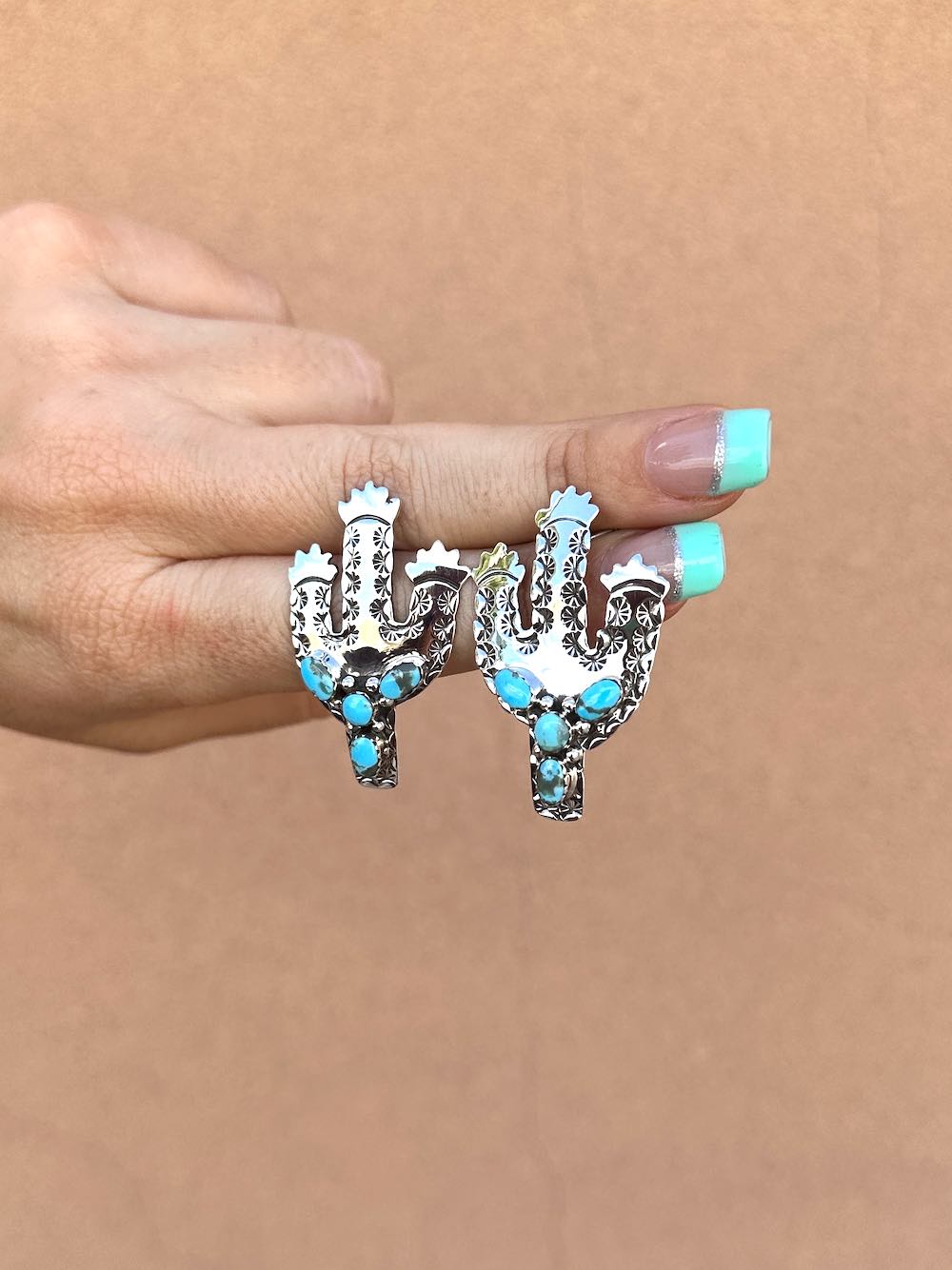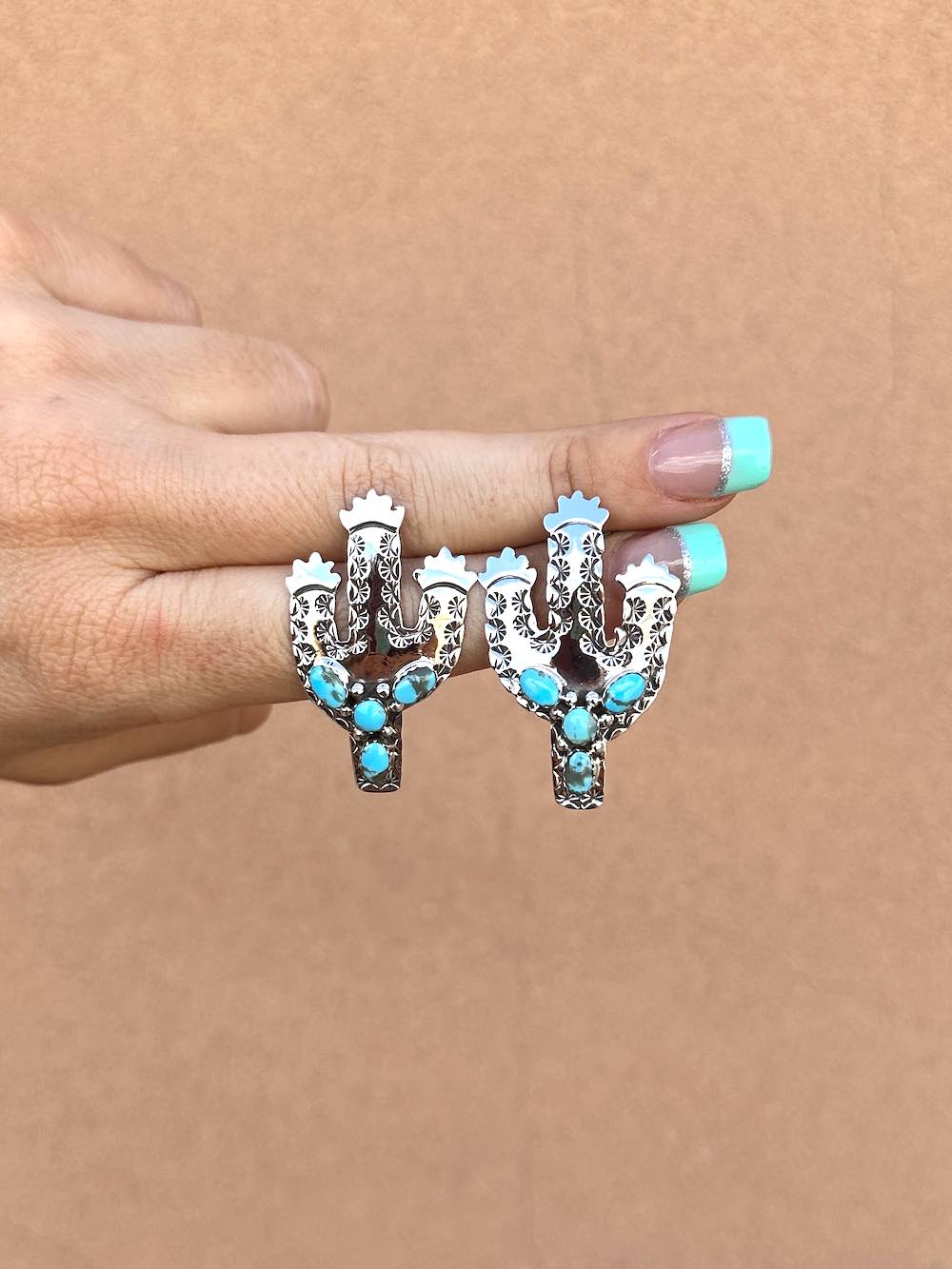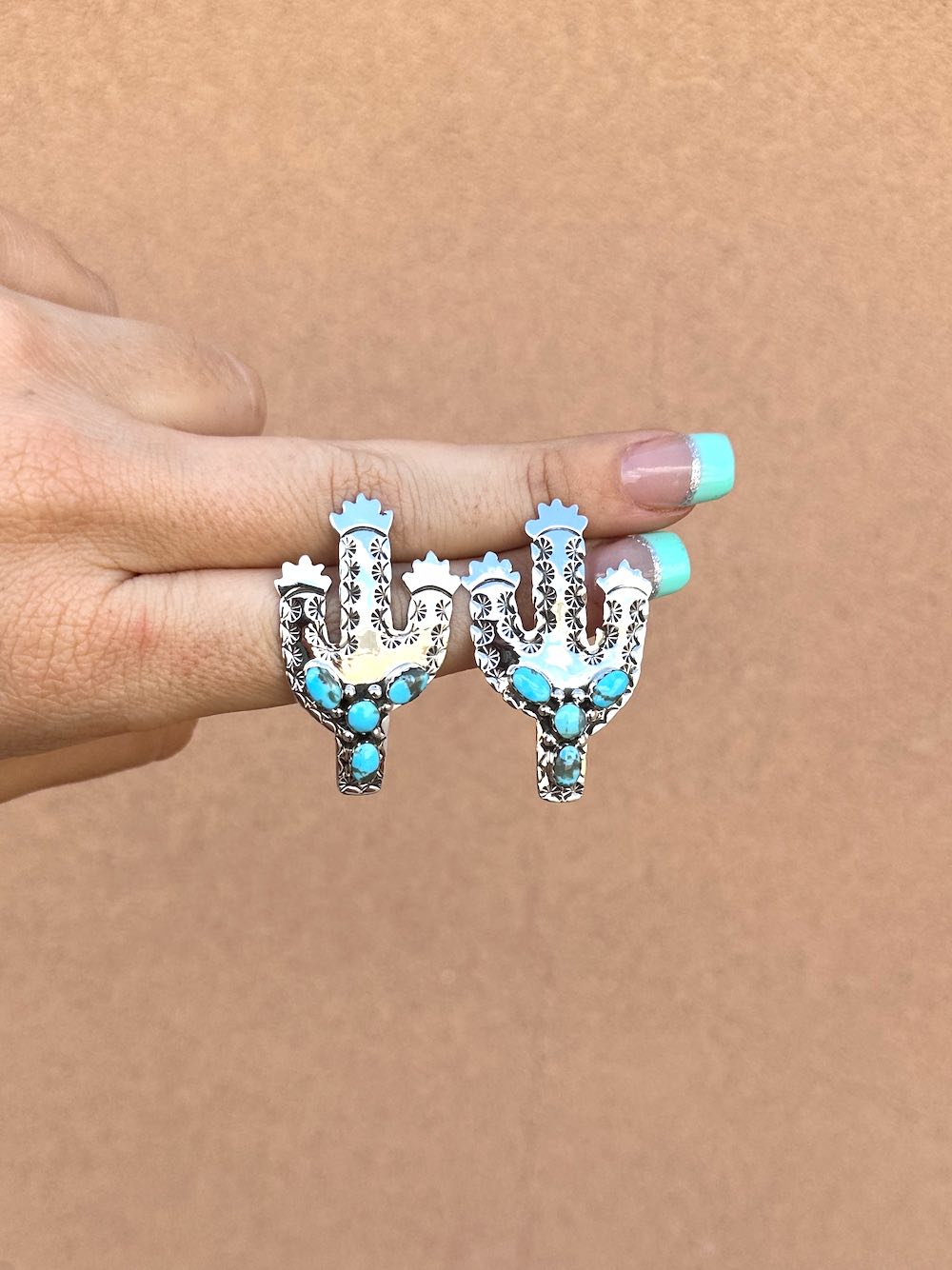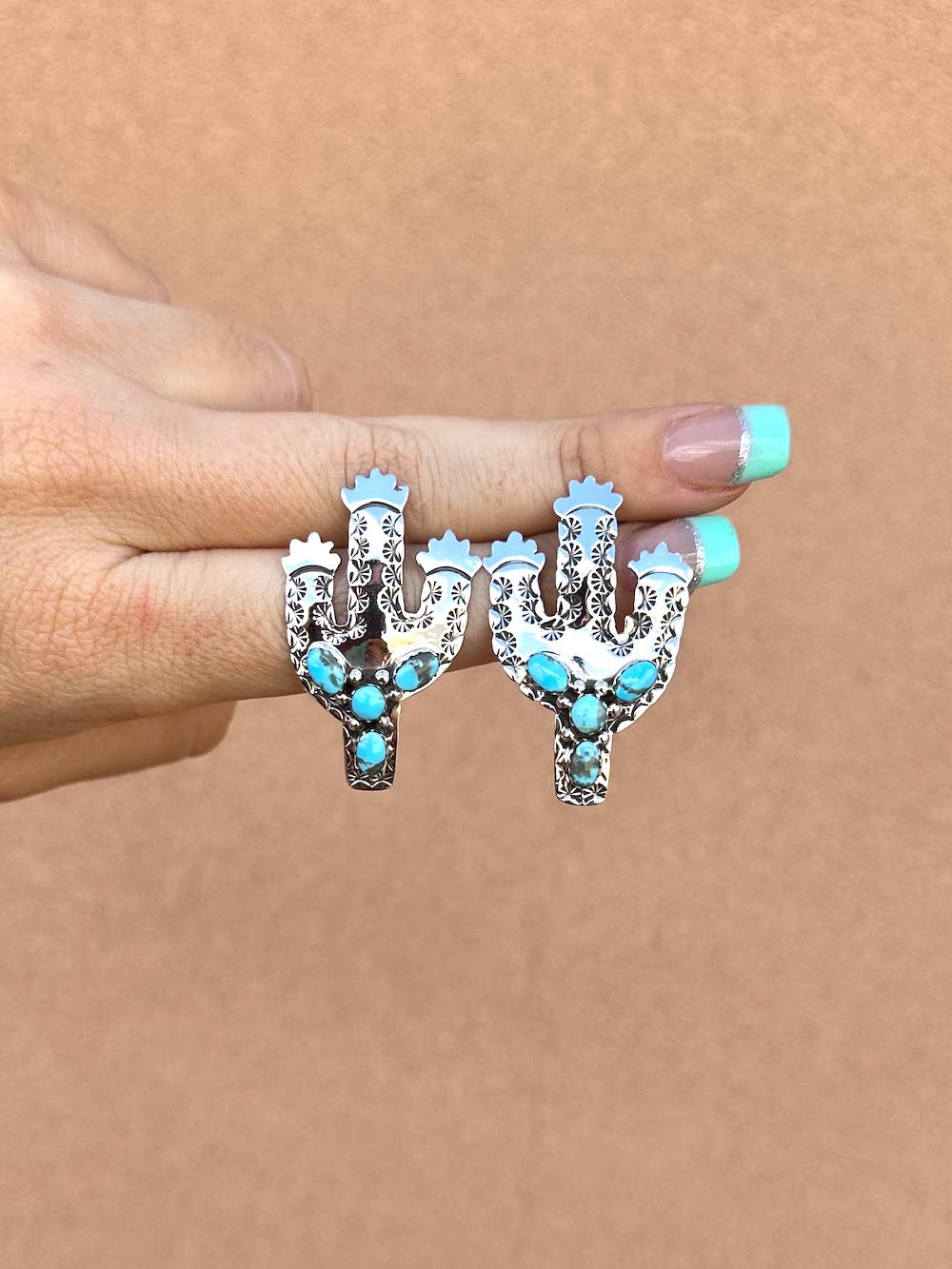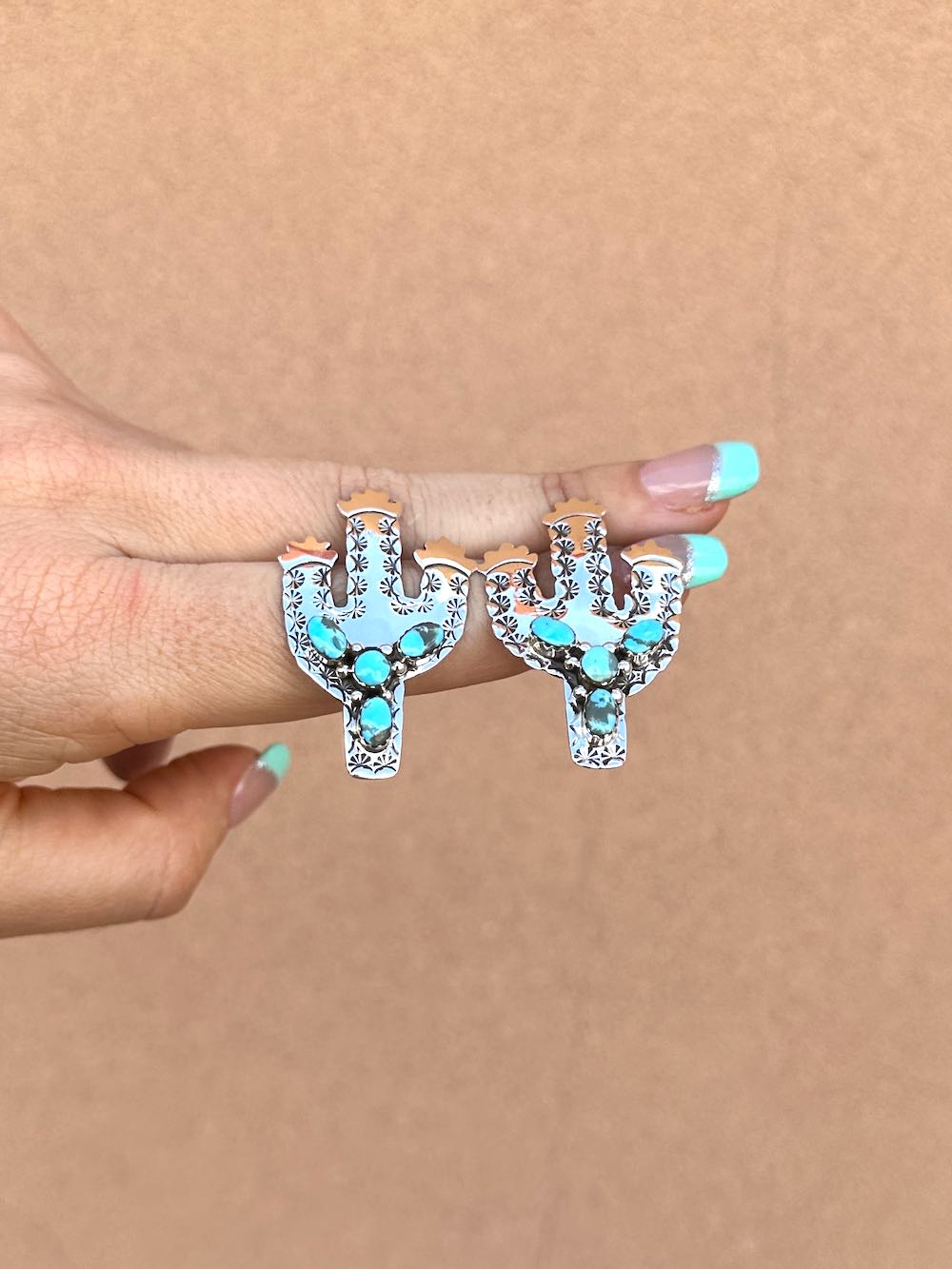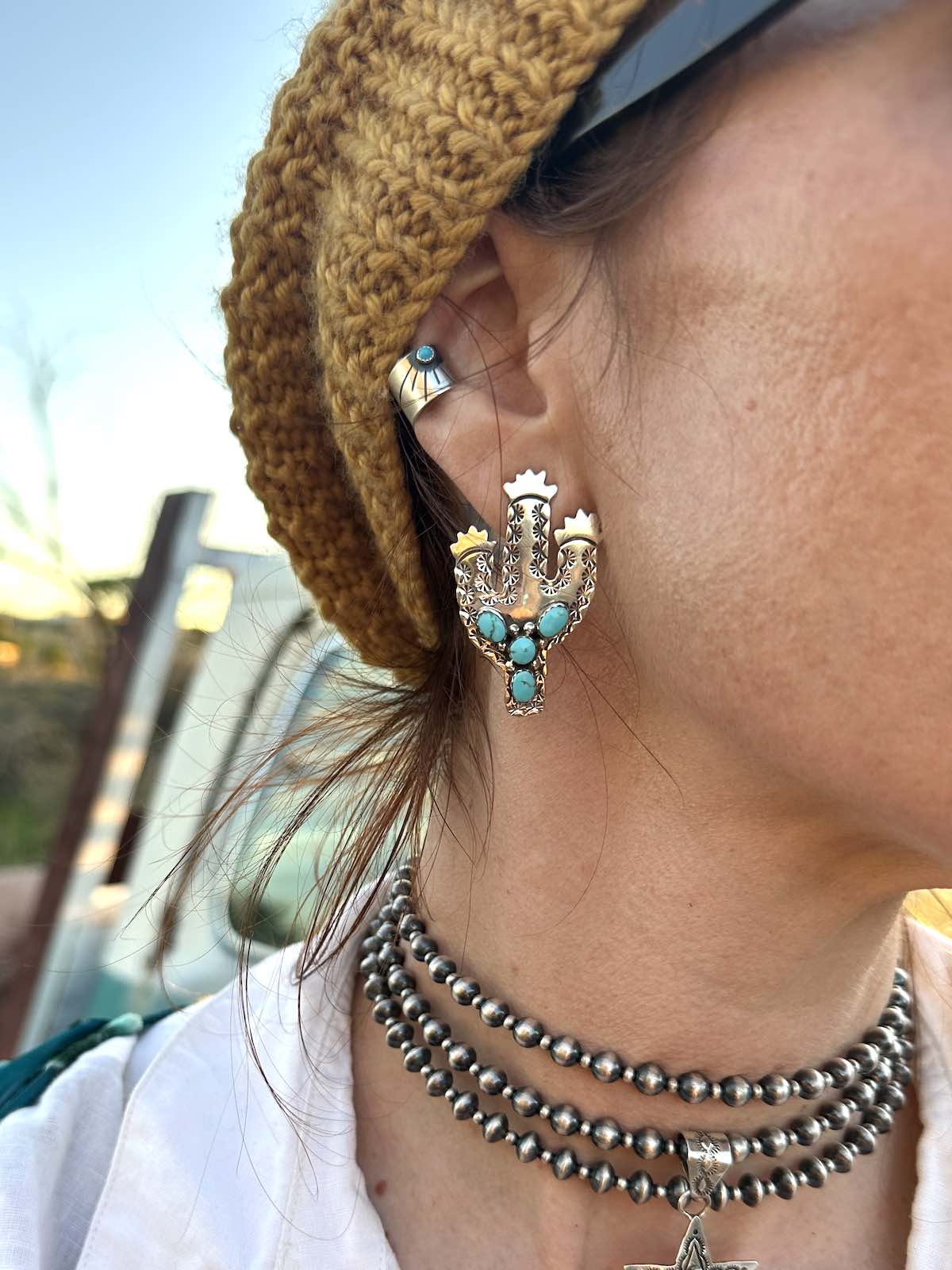 Completely obsessed with these INCREDIBLE Saguaro cactus stud-back earrings. 

These engraved 925 sterling silverwork cactuses are each adorned with four gorgeous Kingman Blue turquoise stones and make a serious statement.
Sterling silver stud-backs. Nickel and lead free.
Hand-made in New Mexico.
Suprisingly lightweight! 
Approx 42mm full length.
★