RTS ★ BELIEVE IT NECKLACE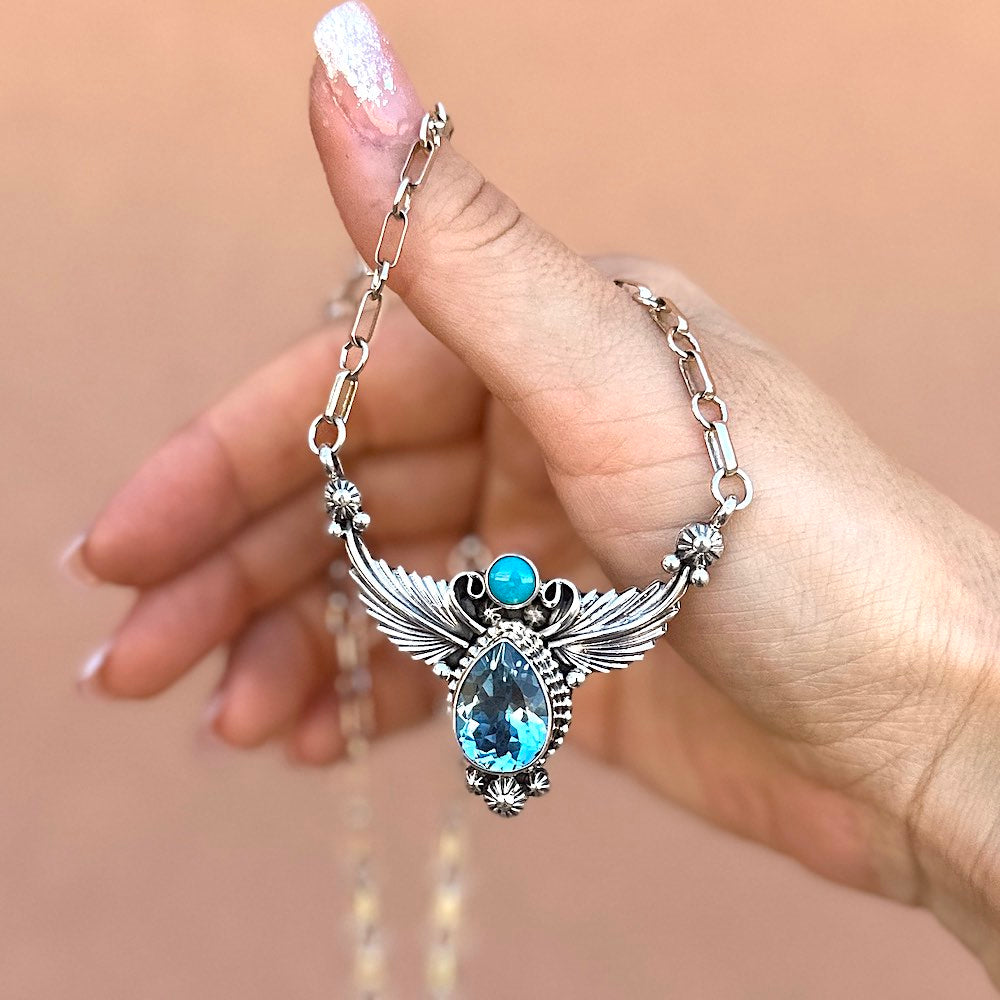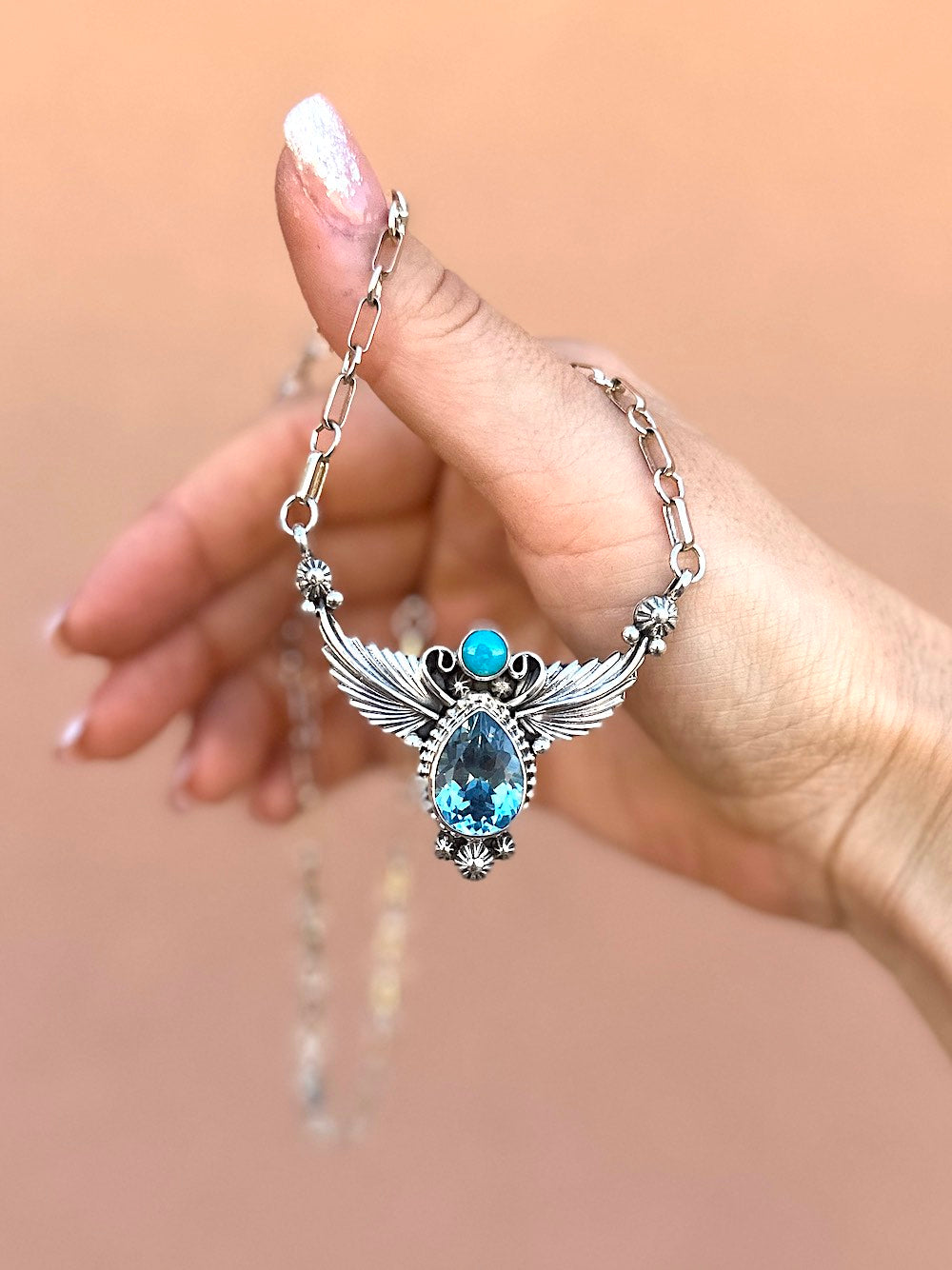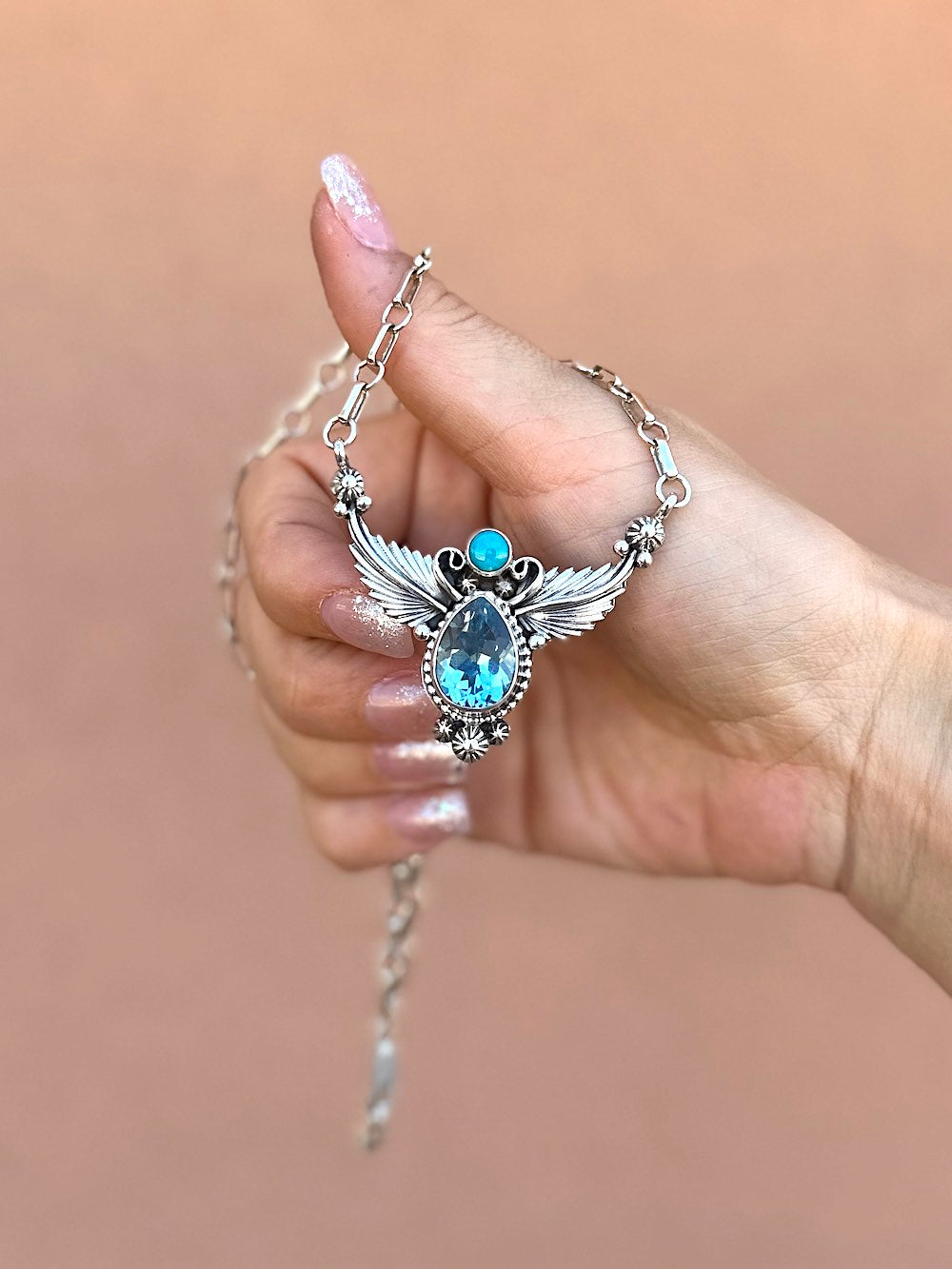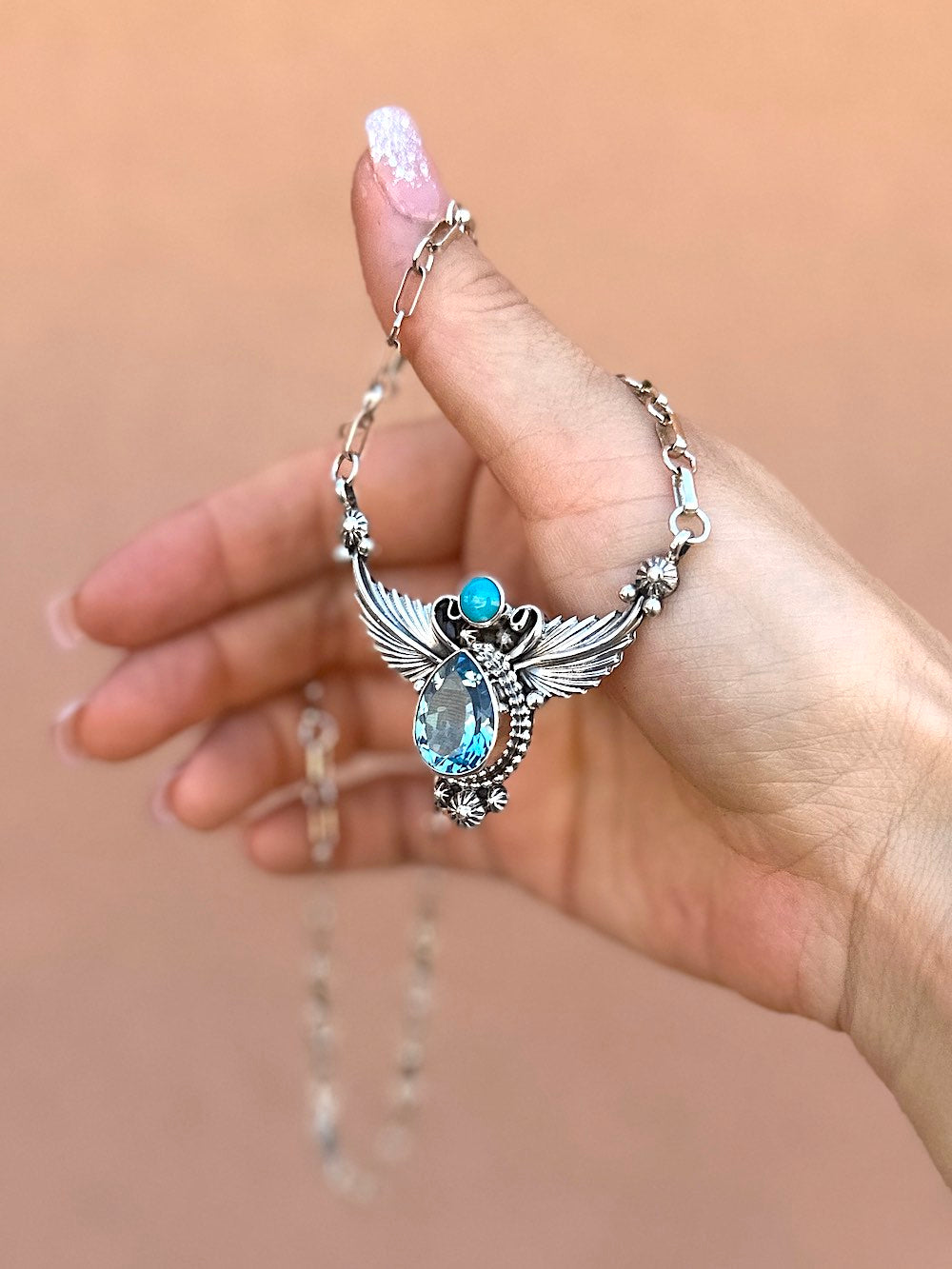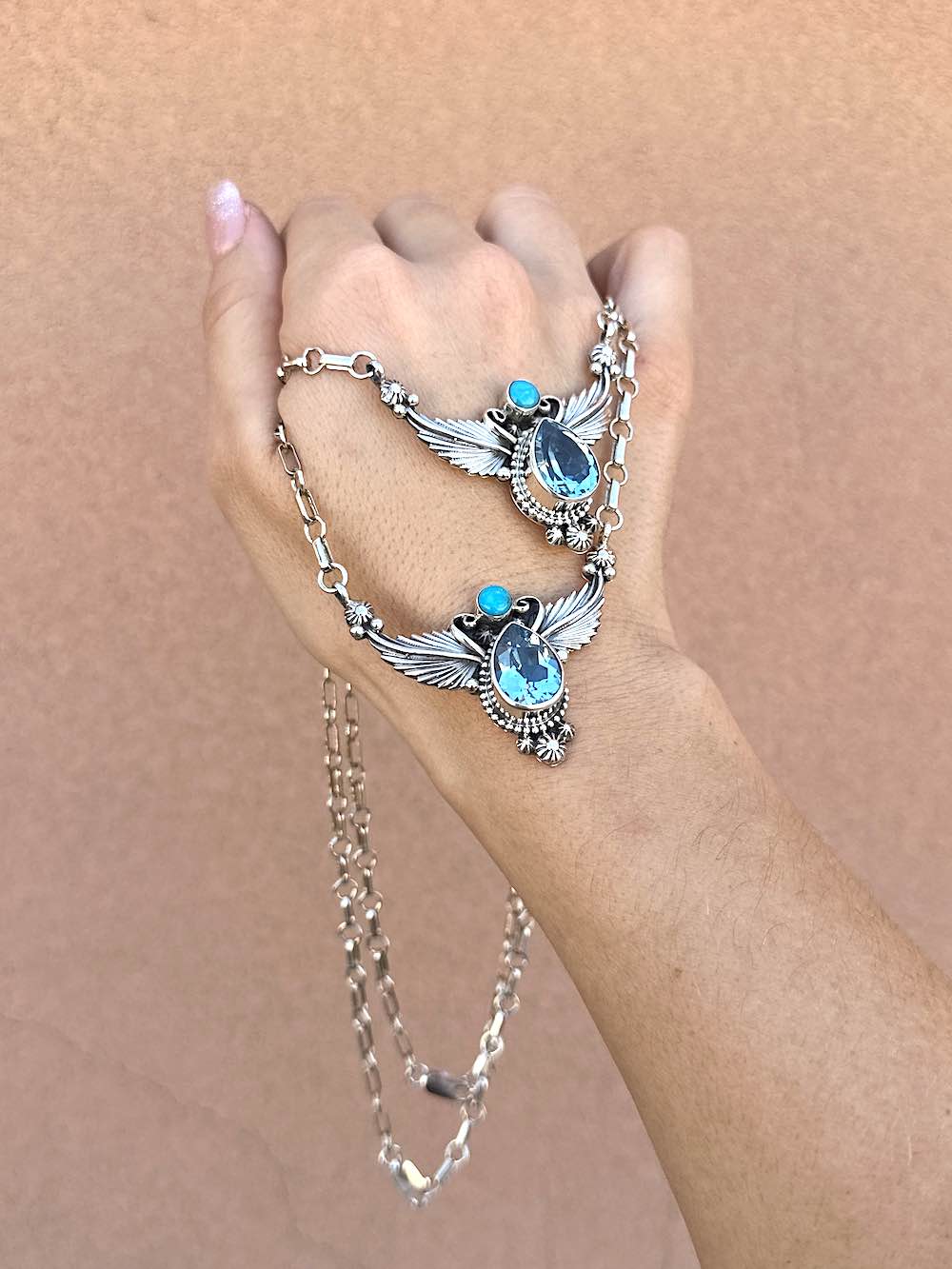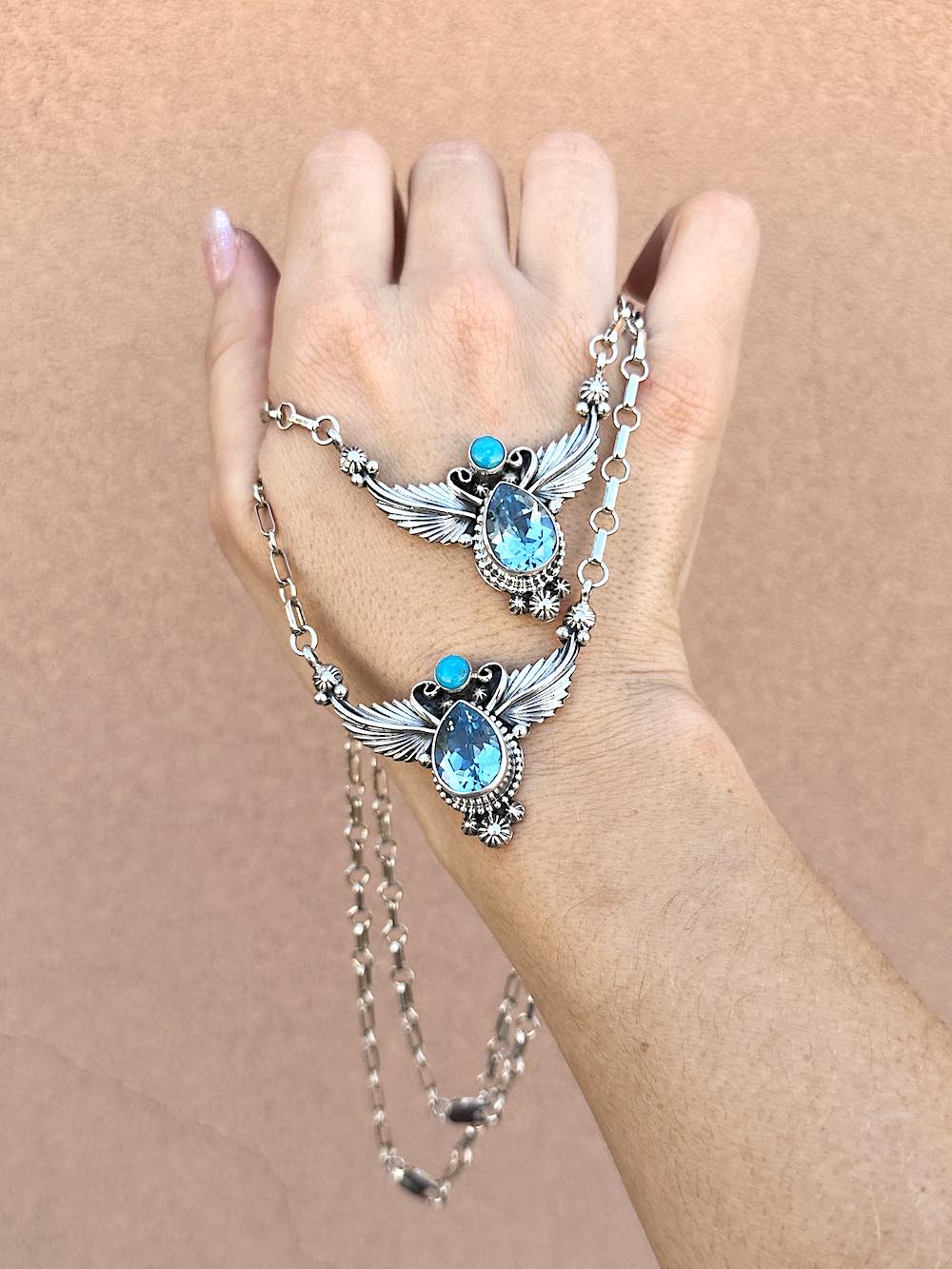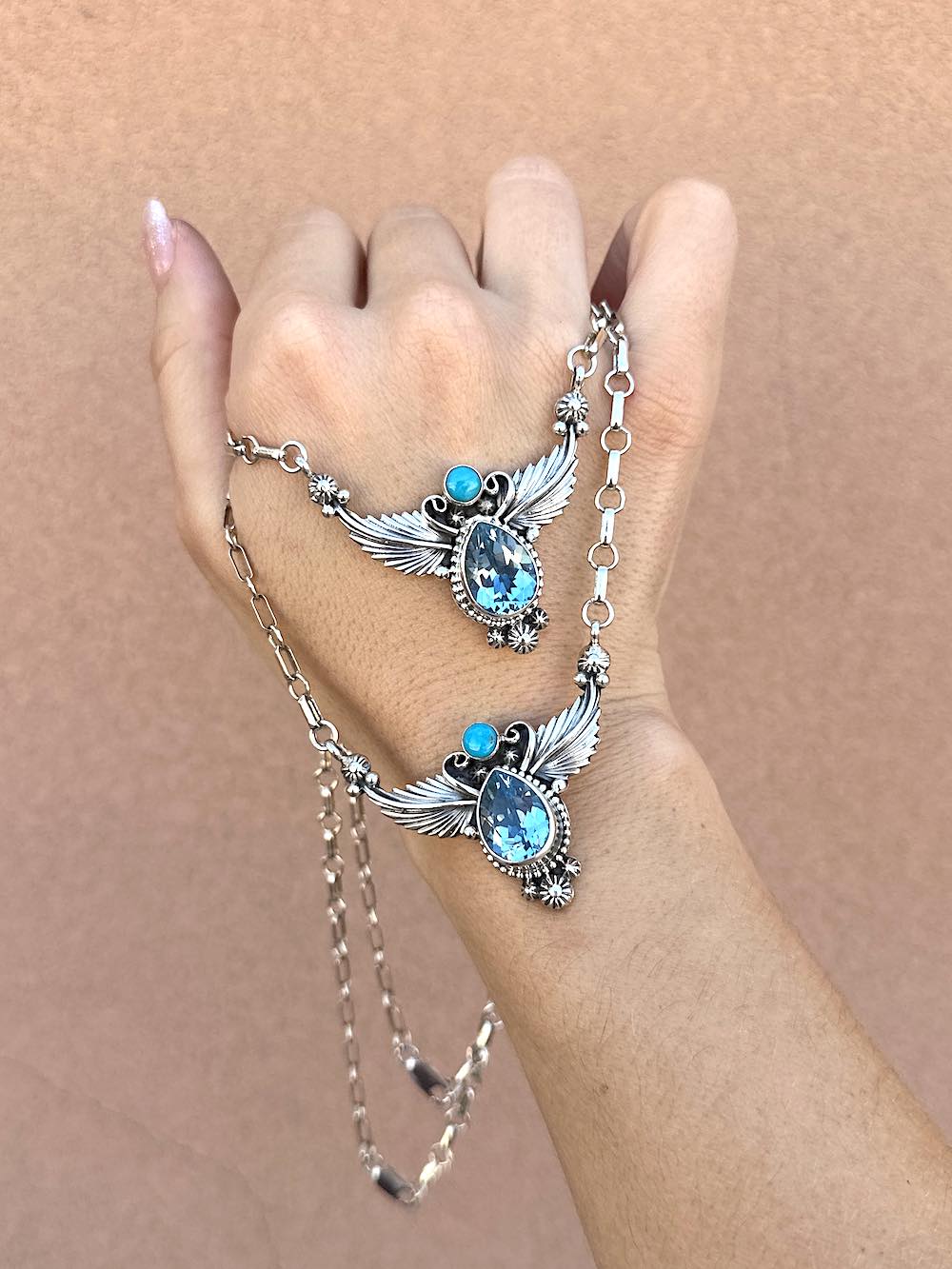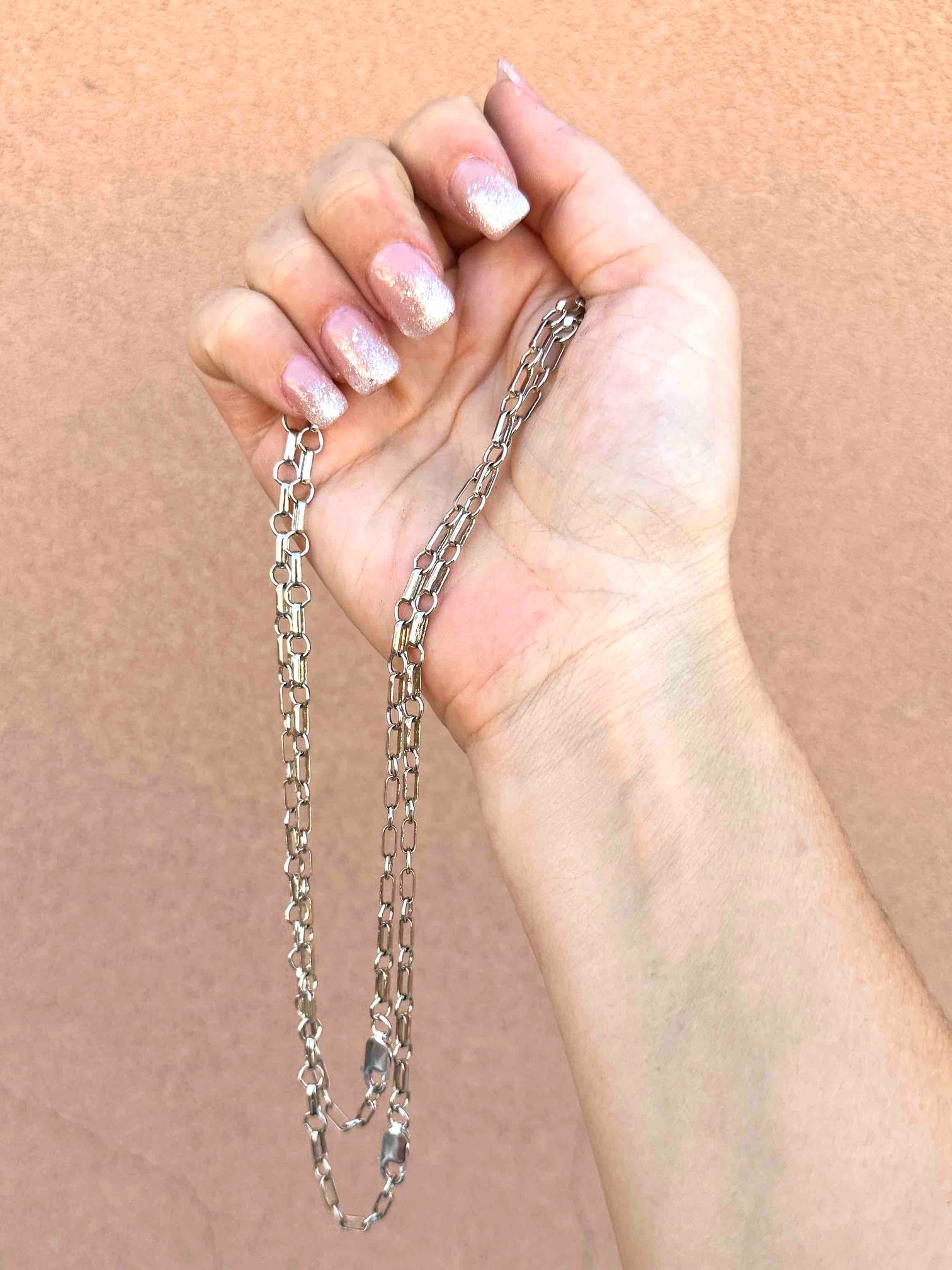 I know what you're thinking... 
''is this necklace ACTUALLY this beautiful in the flesh or is just these photos?''
(I shot those first ones on portrait mode, thanks for noticing ;) 
And, my friend.. the answer is YESSSSS!!!! Maybe even better?? 
No, not better... it looks just like this BUT holding it in your hand and wrapping it around your neck is what's going to make all the magiccccc!! 
925 sterling silver (as always) with hand cut Genuine Turquoise (ask alwayyssss), and Swiss Blue Topaz (not like always!!) 
Cast on an 18'' 925 sterling silver chain! 
What more could a gal want?!
(stupid question: we want it alllll!!!!)
Pendant length across is just over 2''.