RTS ★ BANGLE ME UP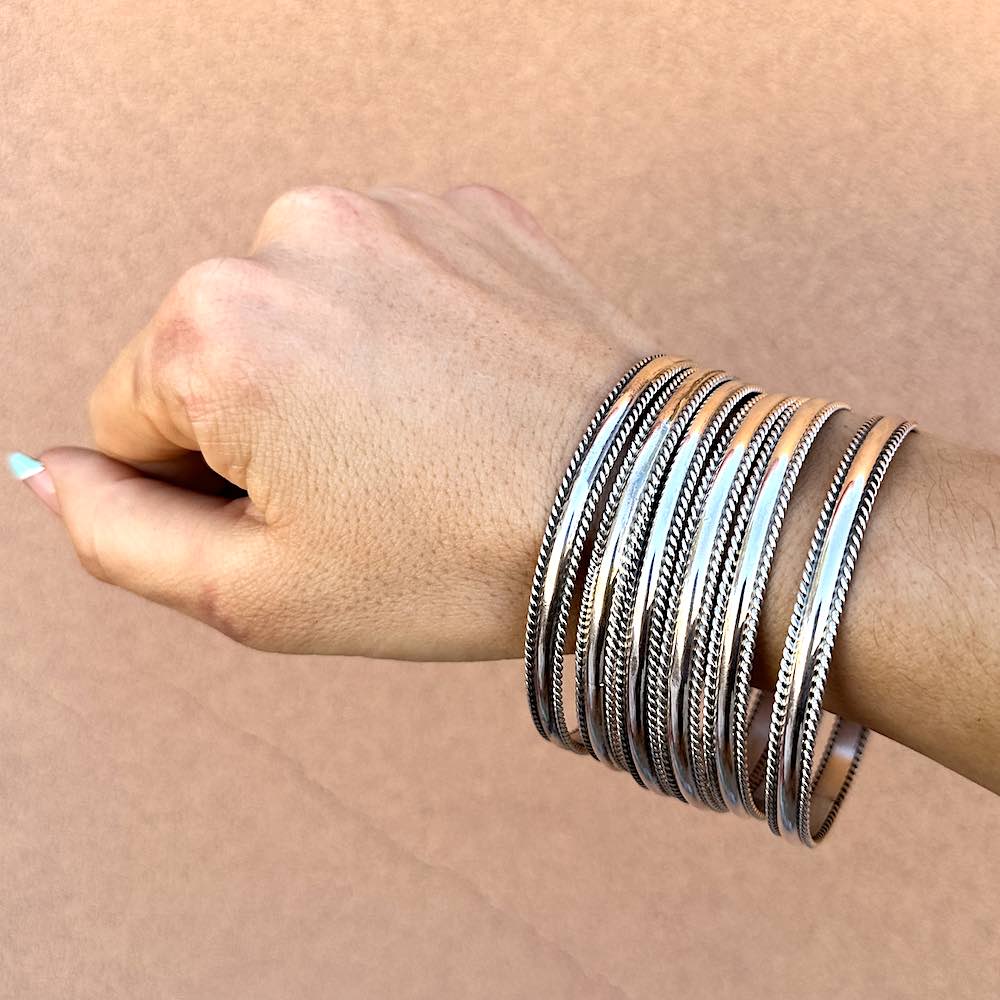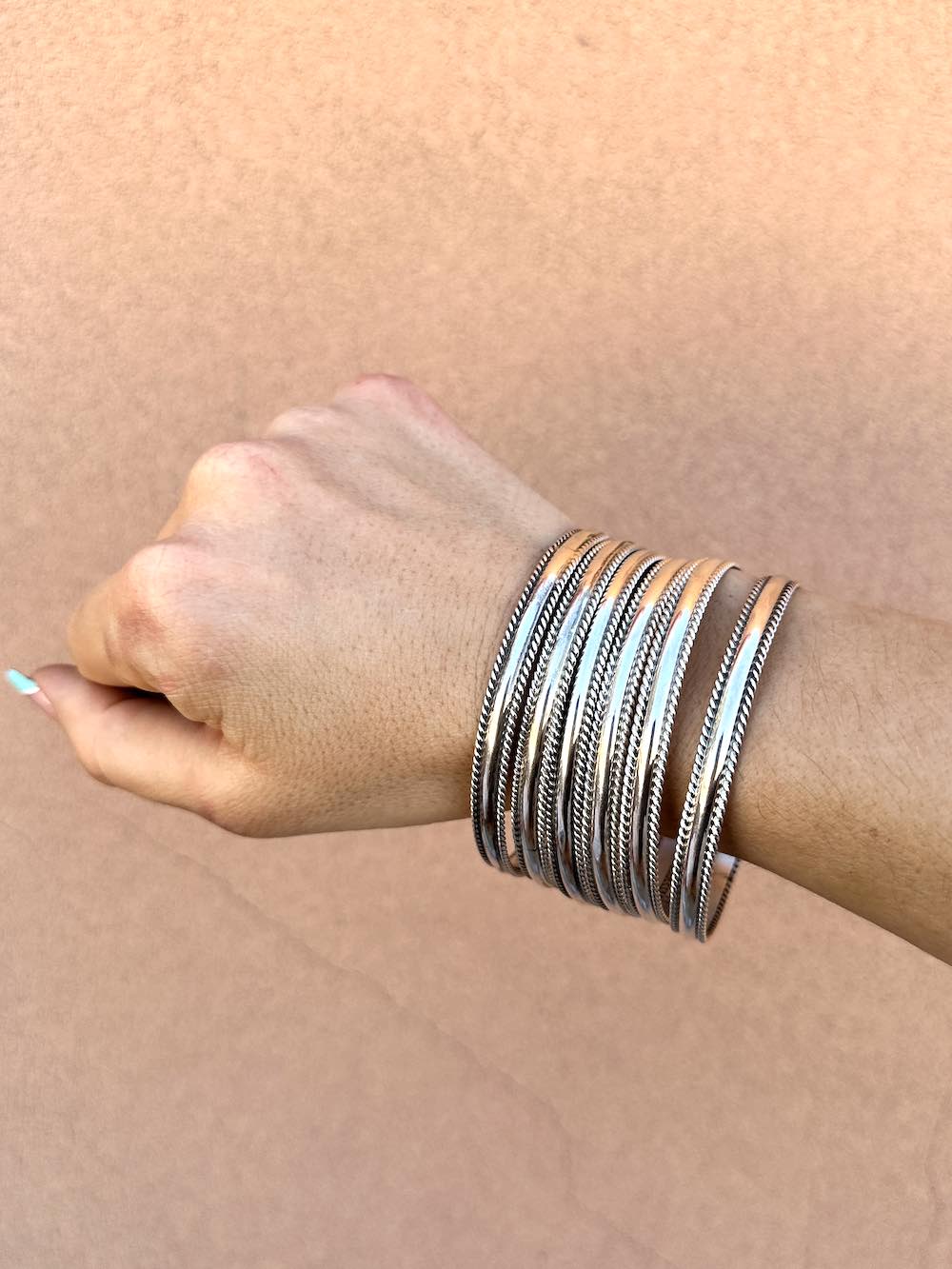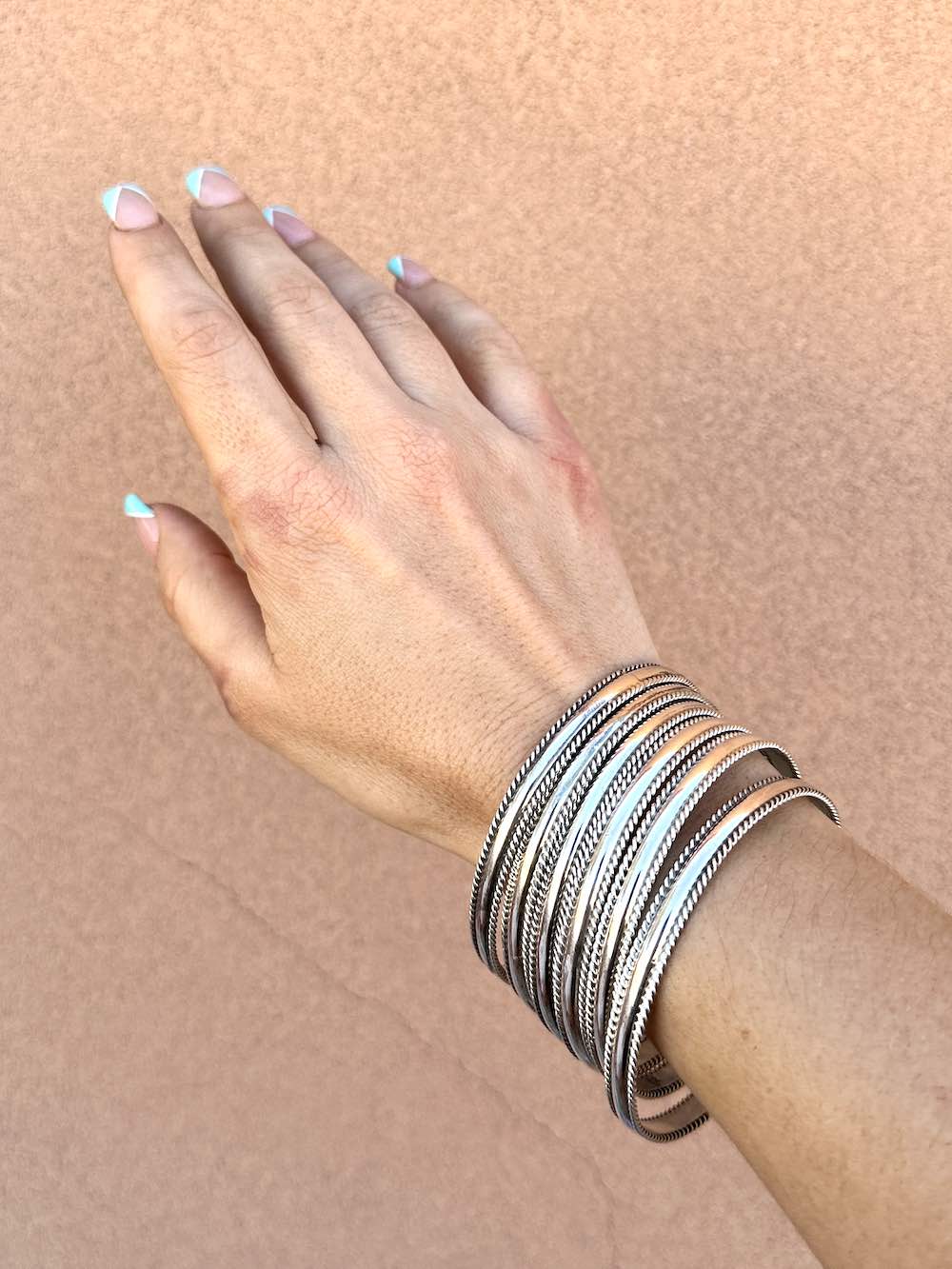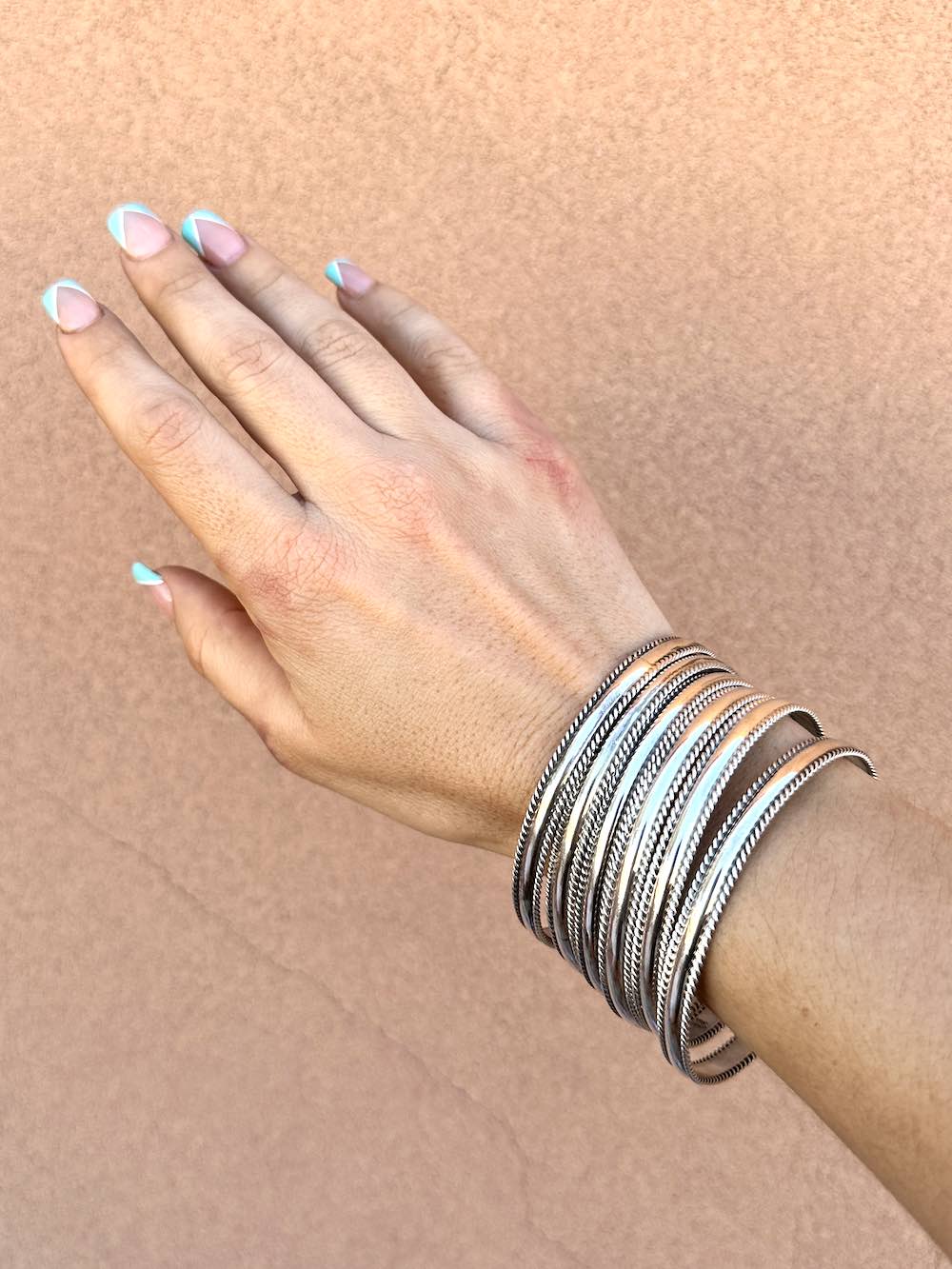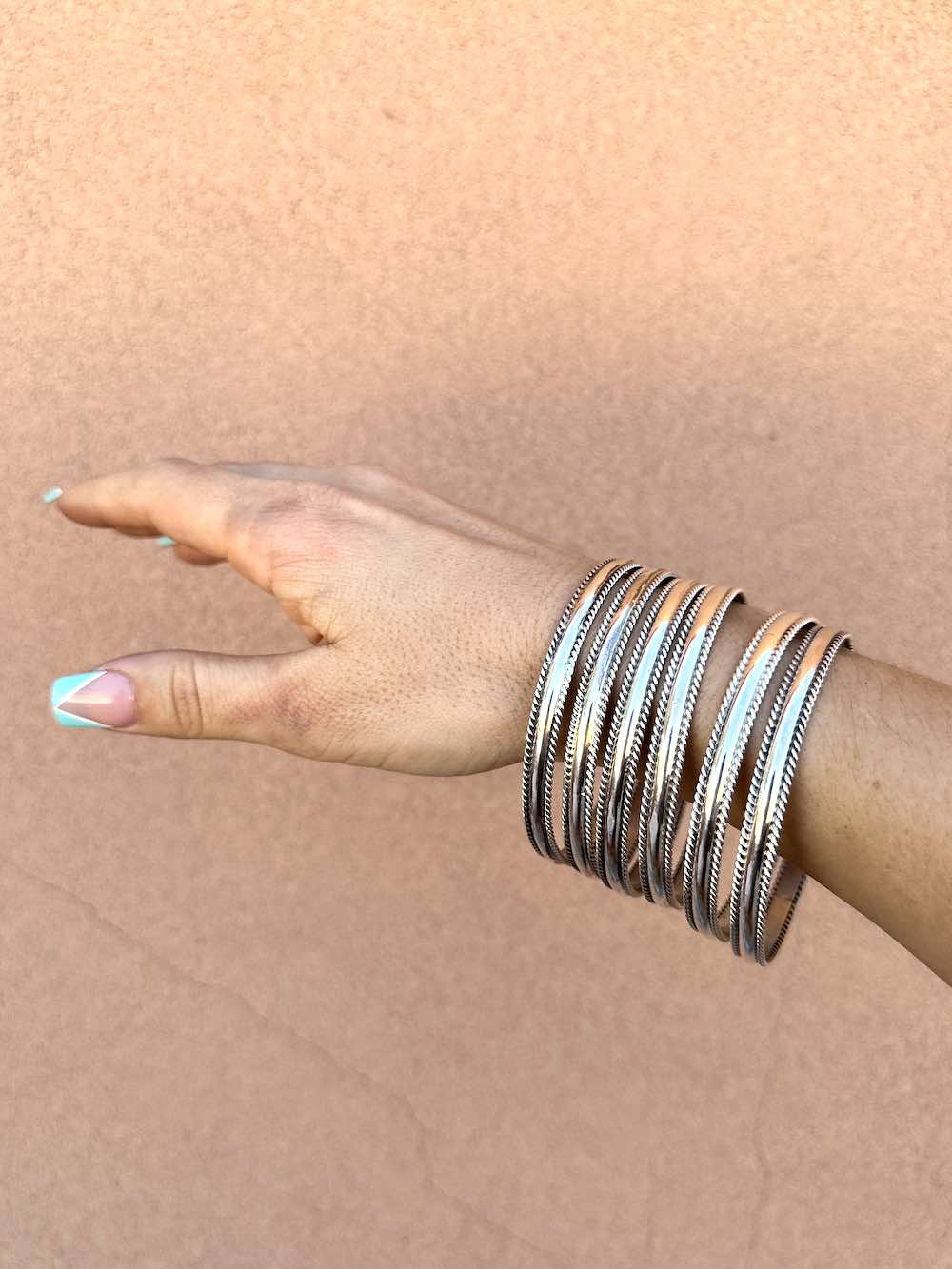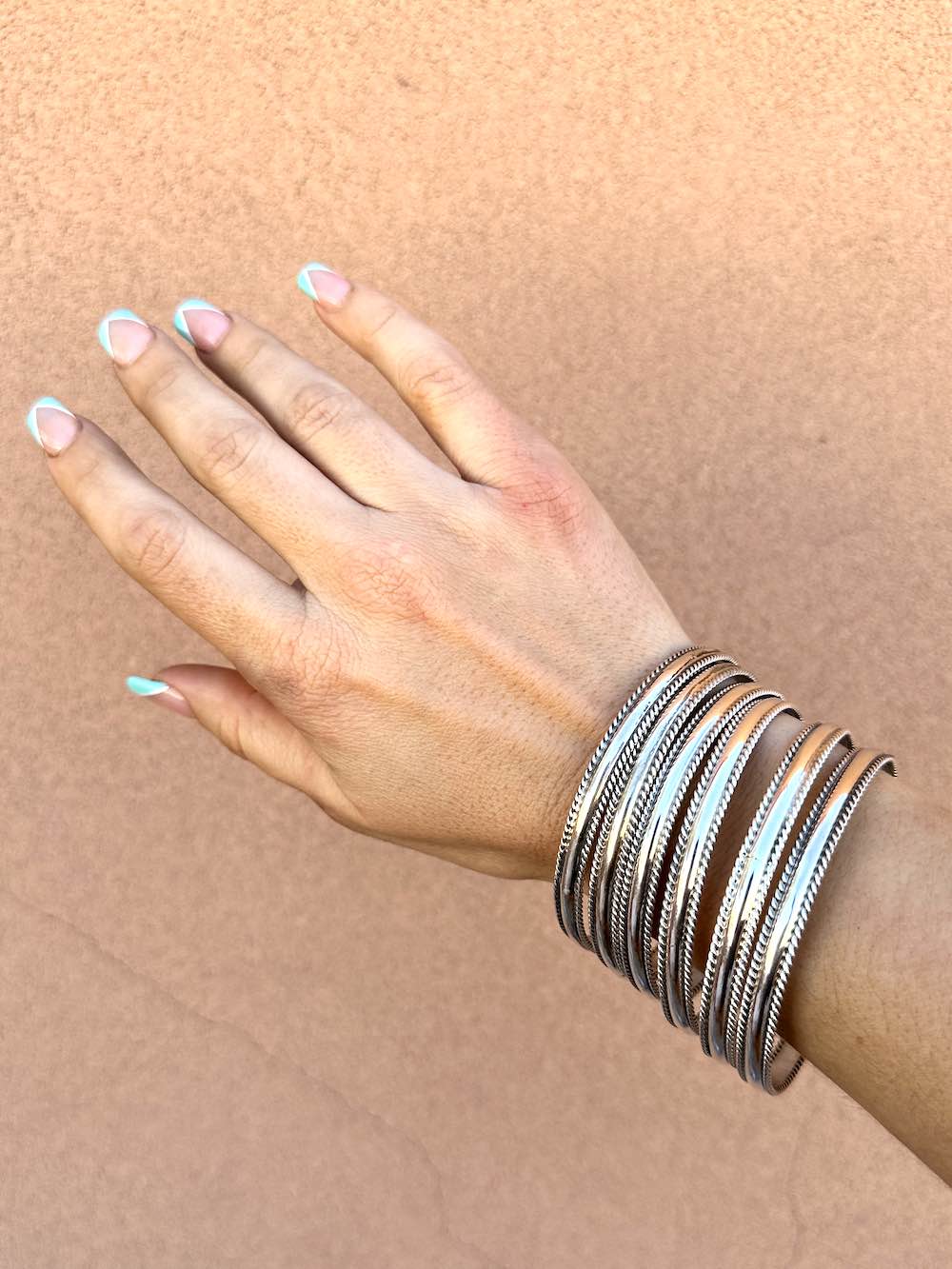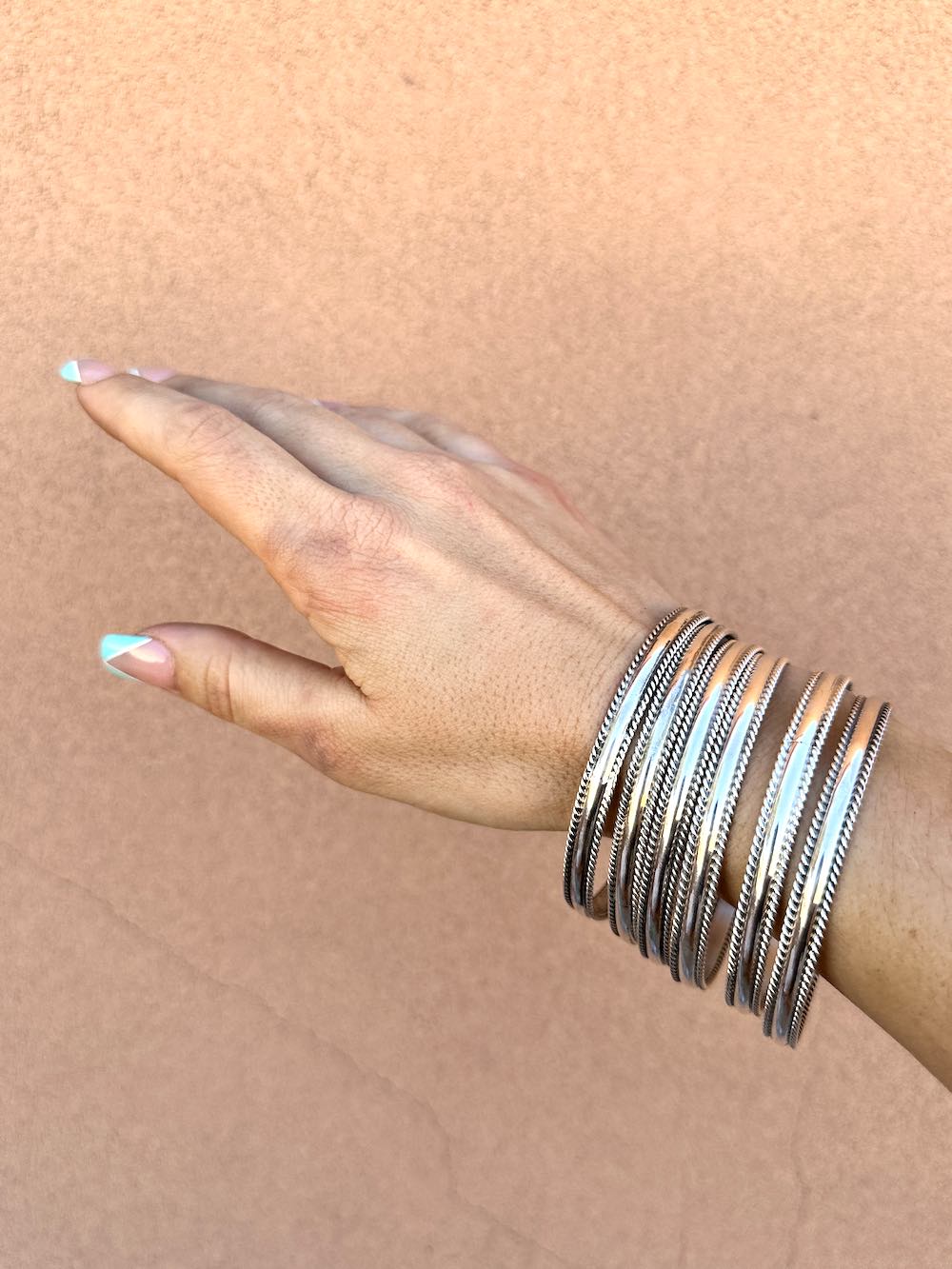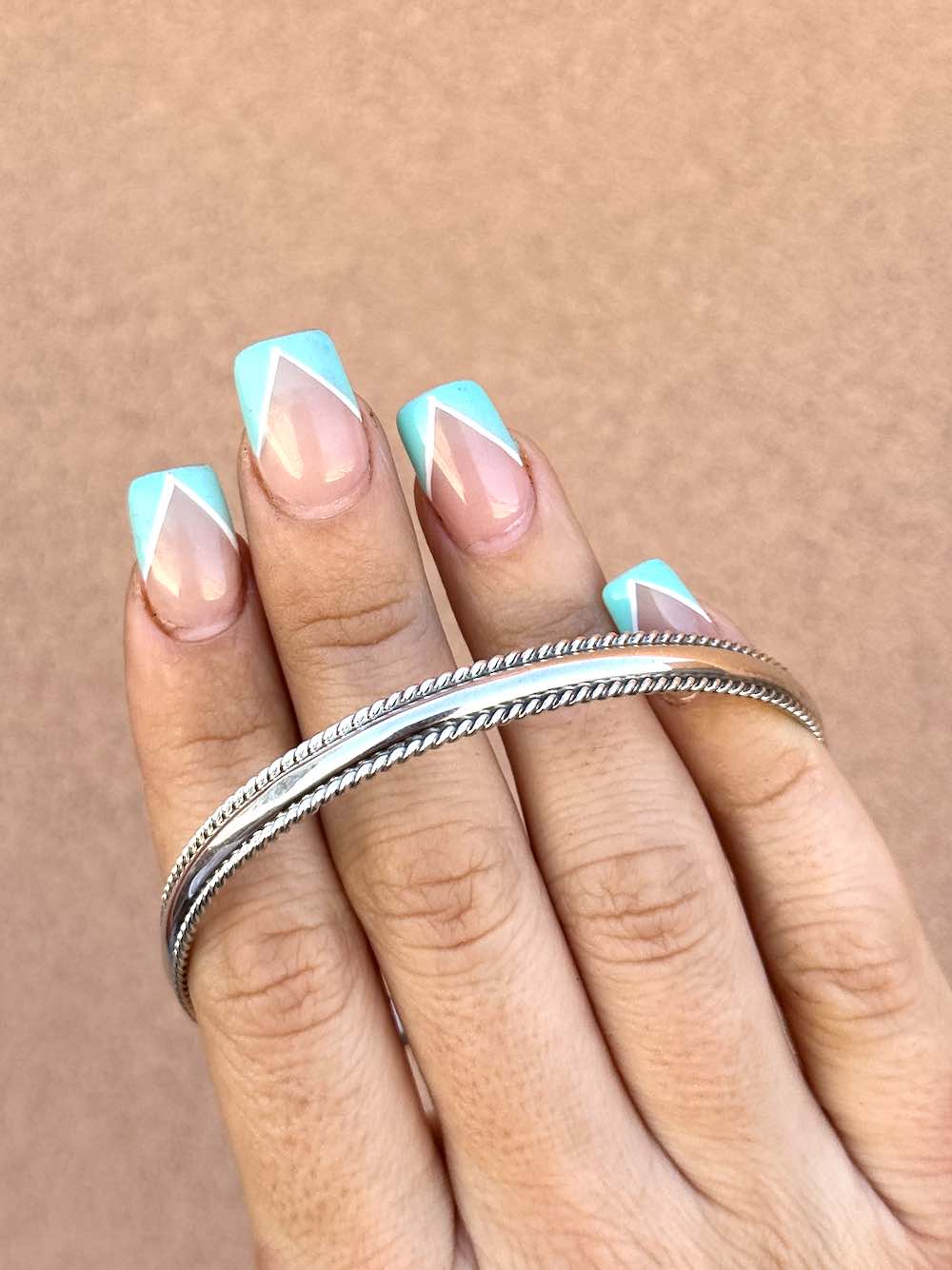 Sometimes you just need a stack of bangles to take your wrist game to the next level! 

NOTE: Sold separately ;) 
(a single bangle will do too!) 
925 sterling silver handcrafted bangle. No bells, no whistles, just a straight up sterling bangle with some cute border trim. 
71mm diameter. 
Suits Medium-Large wrists unless you wear it higher on the arm (which looks awesome!)