RTS ★ 10 STONE CORAL POWER CUFF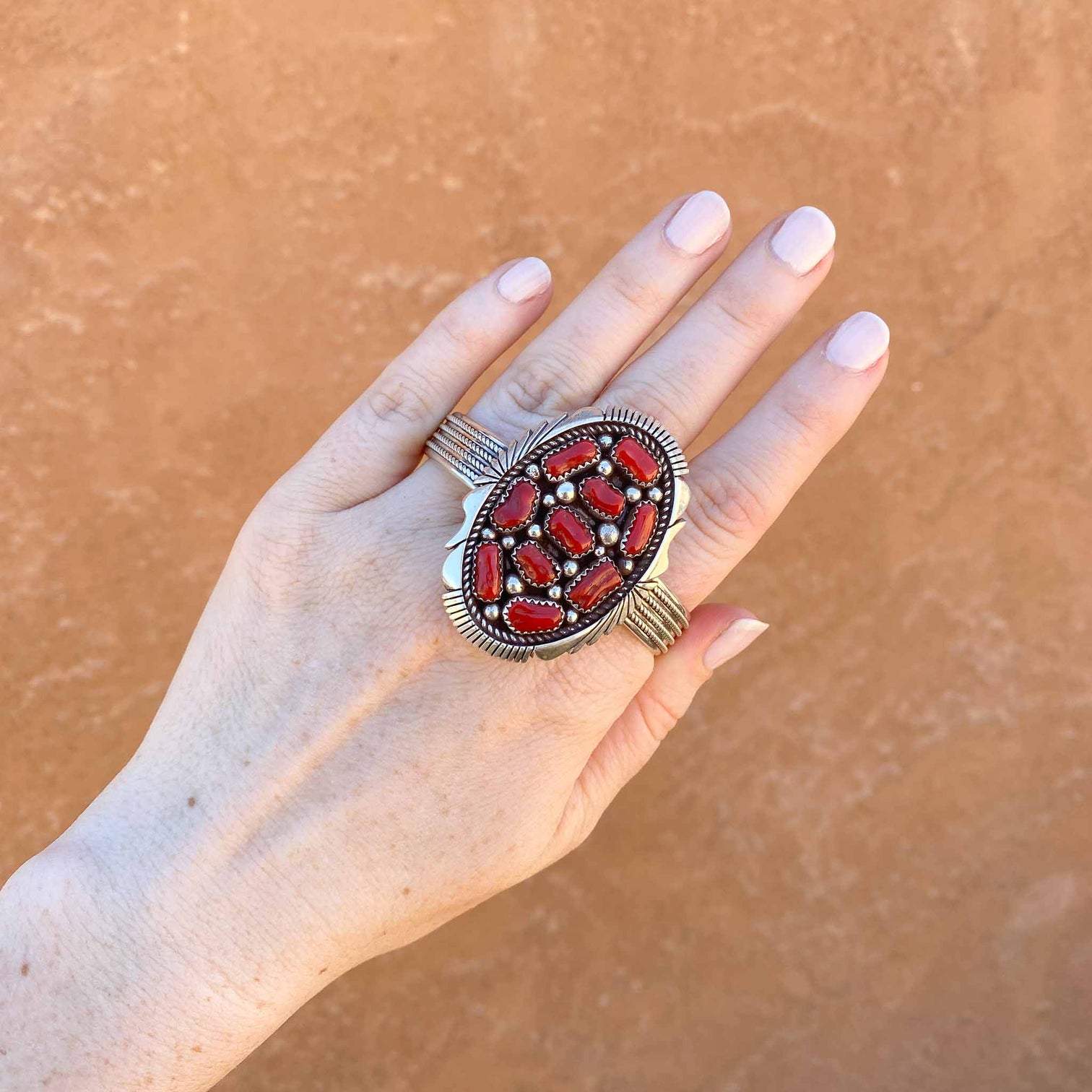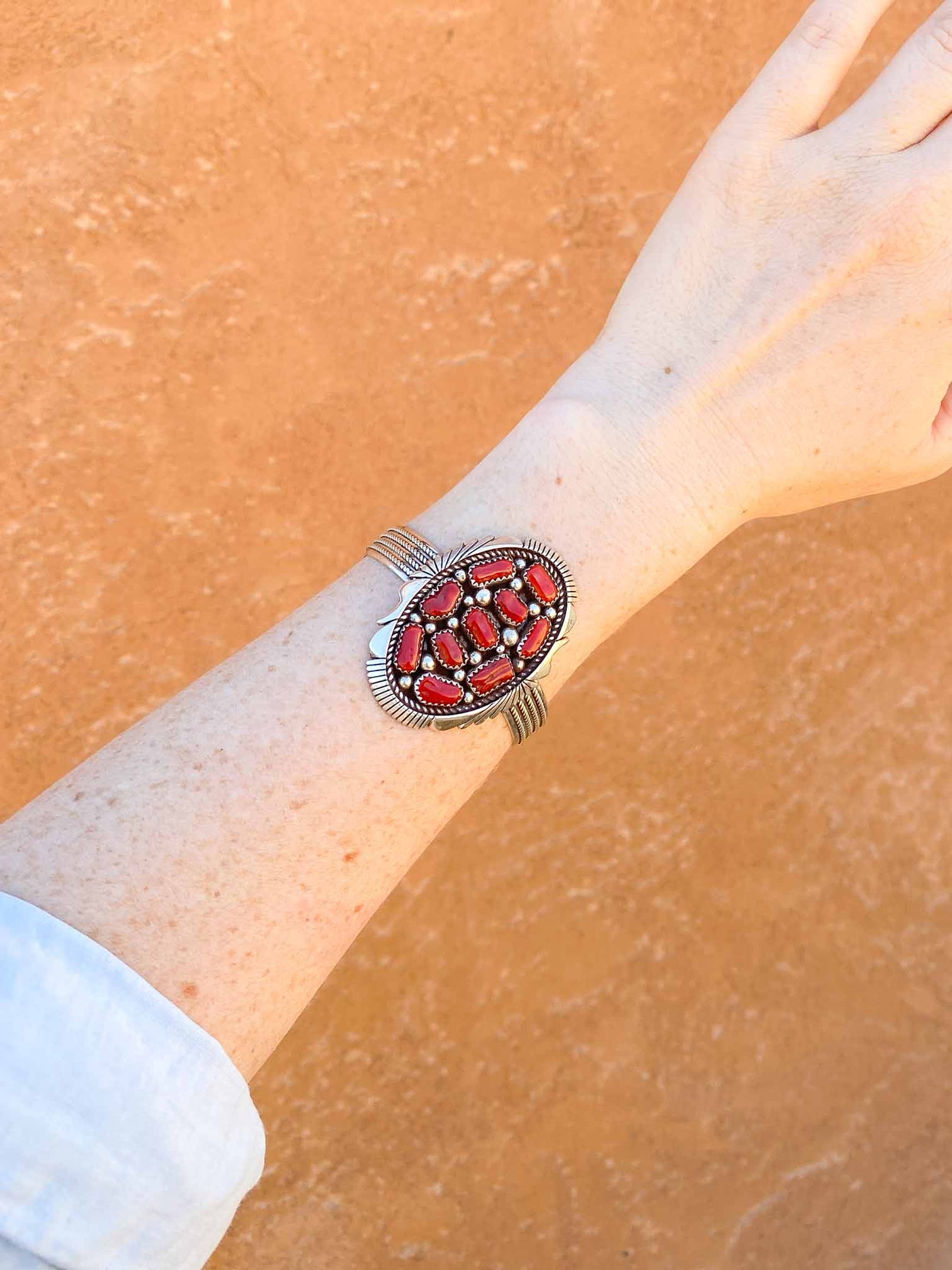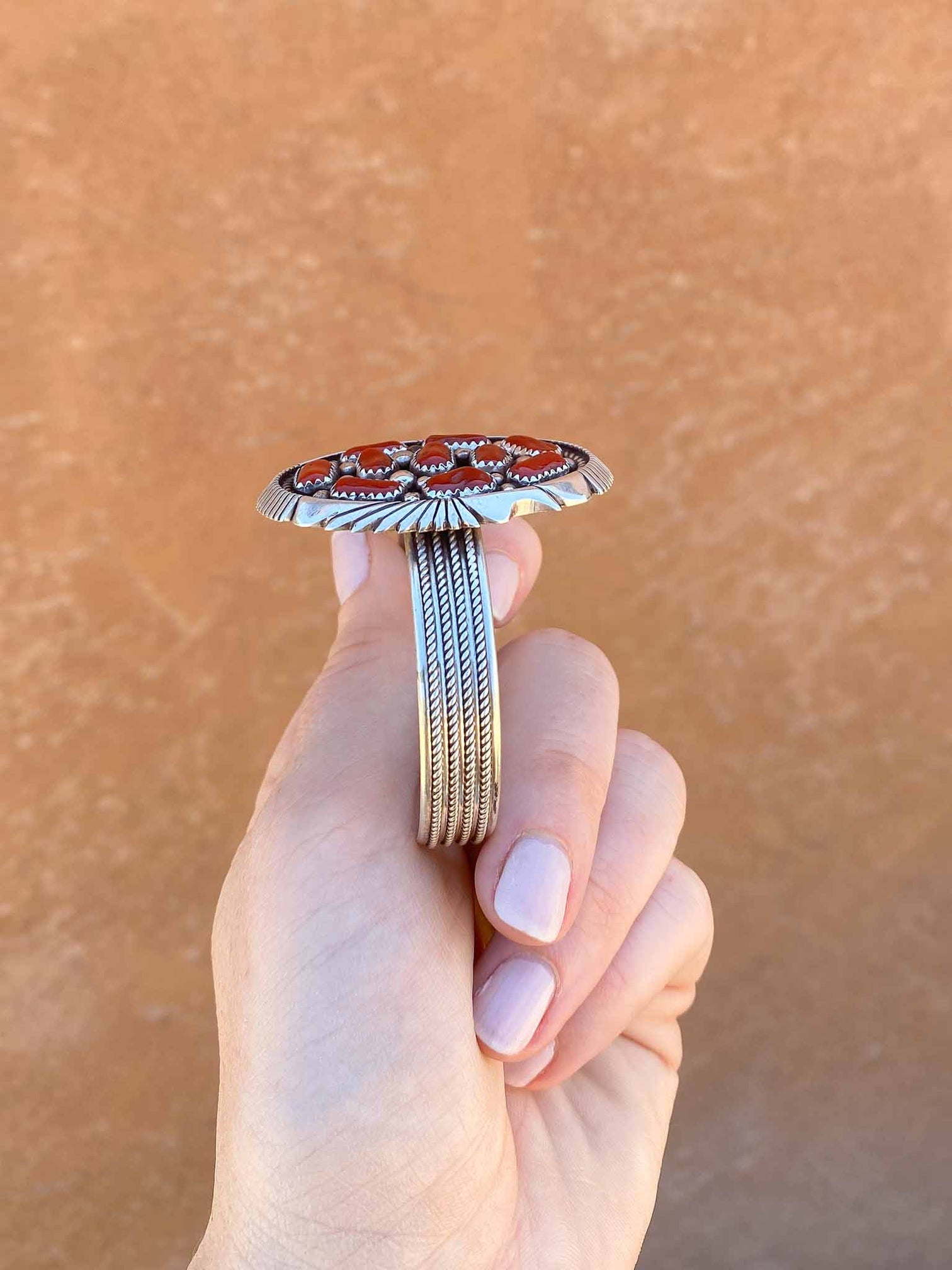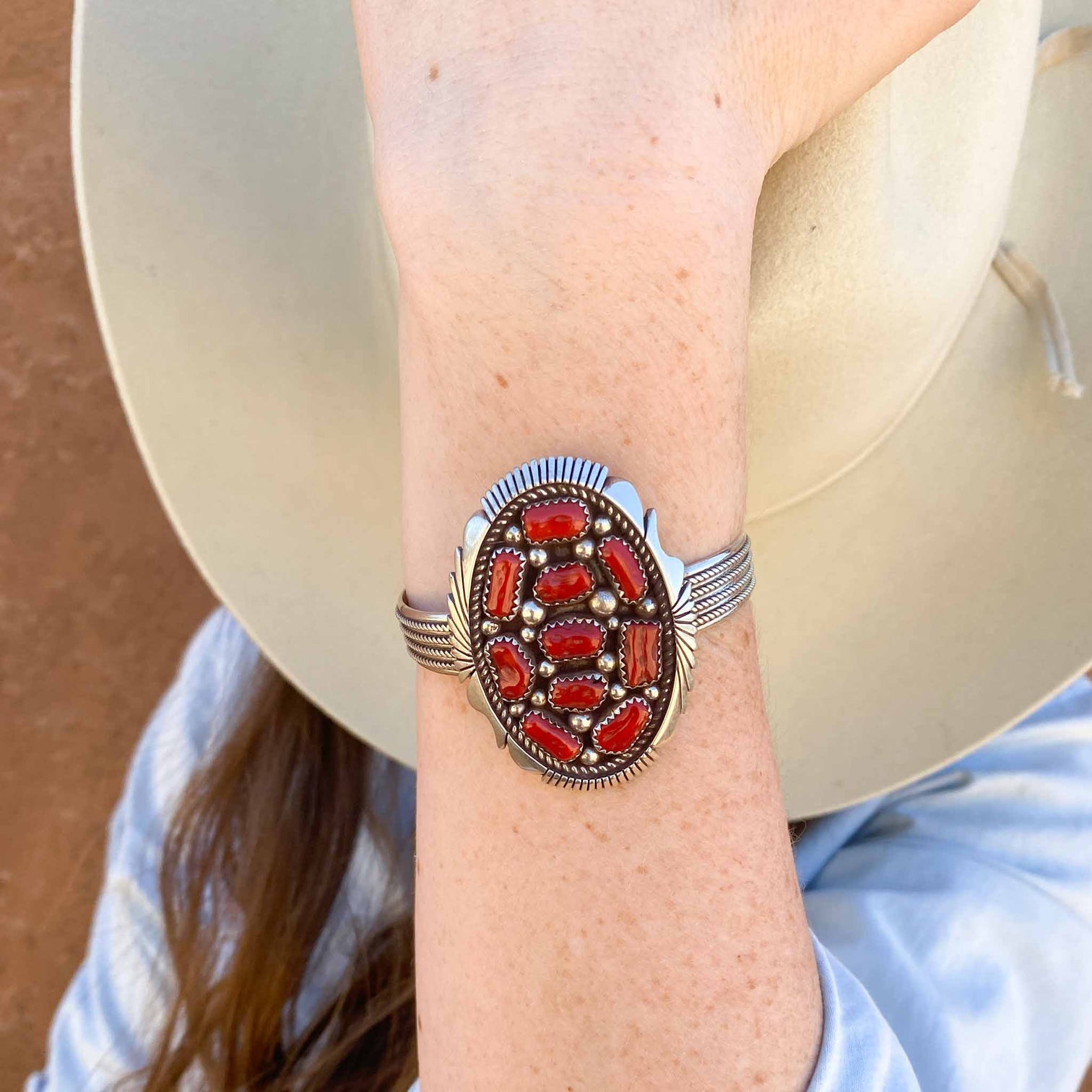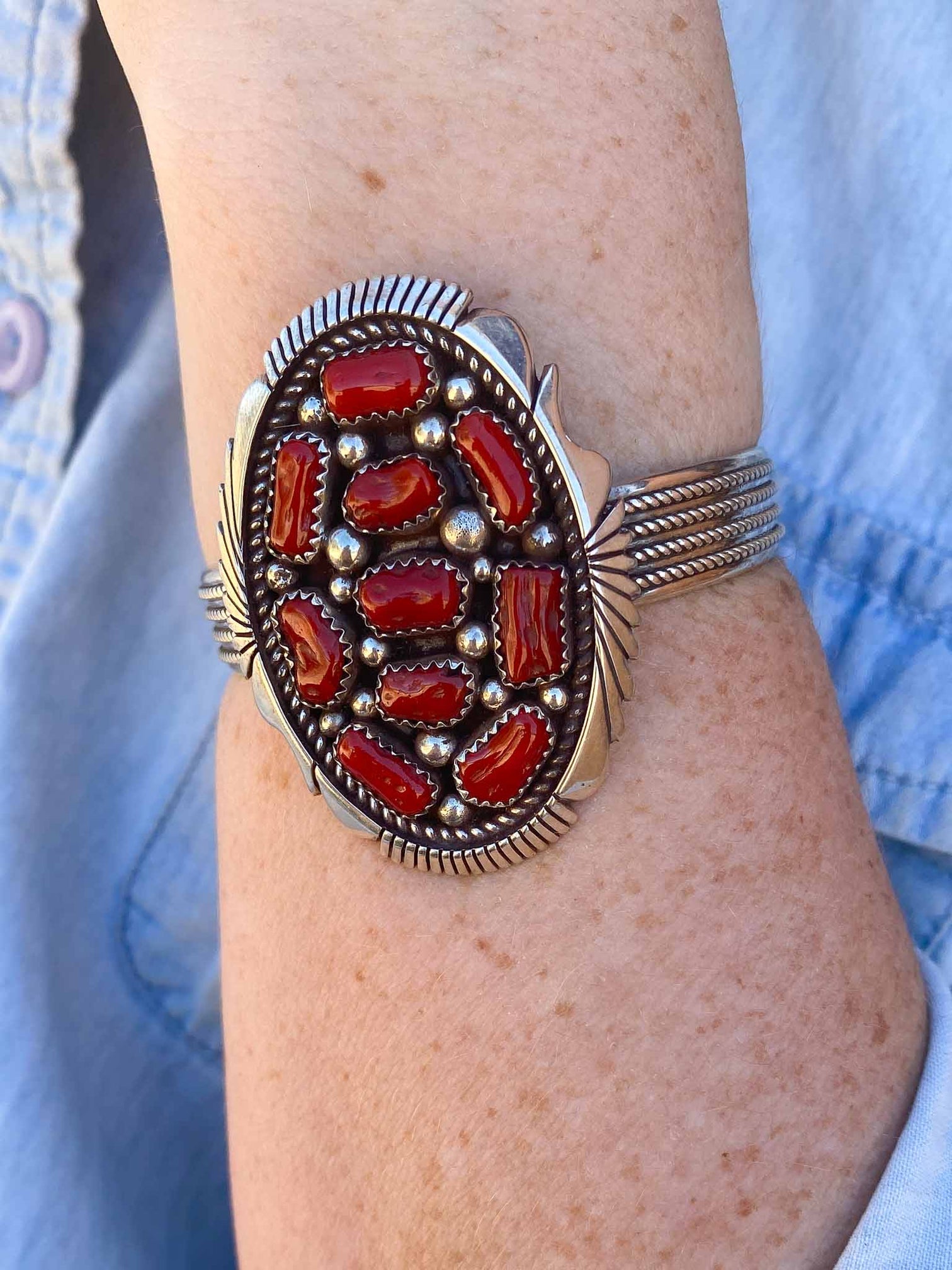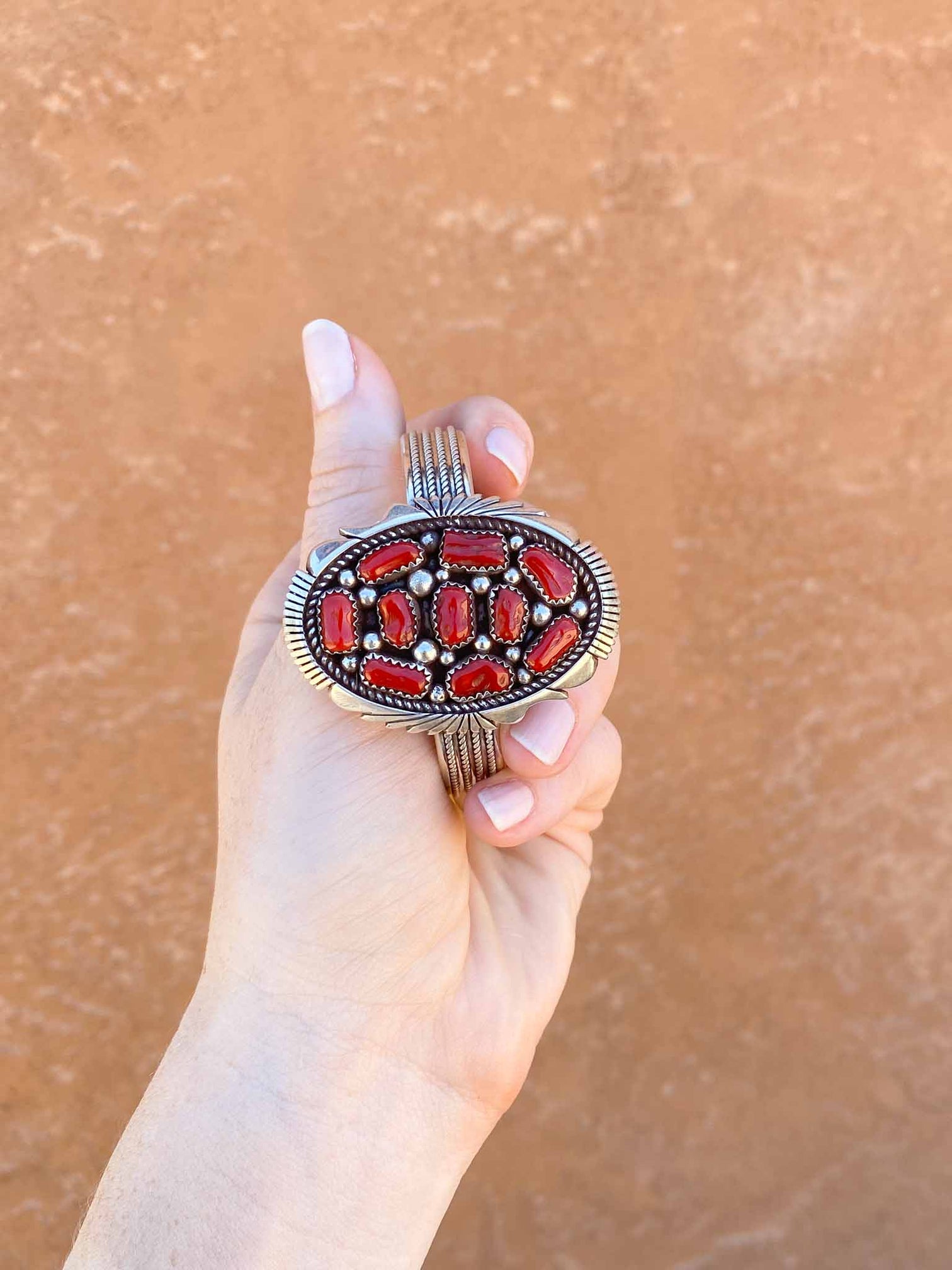 This cuff is FIRE! Red is a power color and this cuff shouts its power.
10 inlaid Coral Stones framed by gorgeous Vintage sterling silver artwork.
Handcrafted 925 Sterling Silver initialed by K.
The sides of the cuff features rope detailing.
The flat profile of this cuff allows it to sit on the arm with ease.
Center artwork is 2 inches long.
Firm cuff with 2 1/4 diameter. Adjustable. 

★
READY TO SHIP
ONE AND ONLY