RTS ★ SPINEY OYSTER HEIRLOOM SQUASH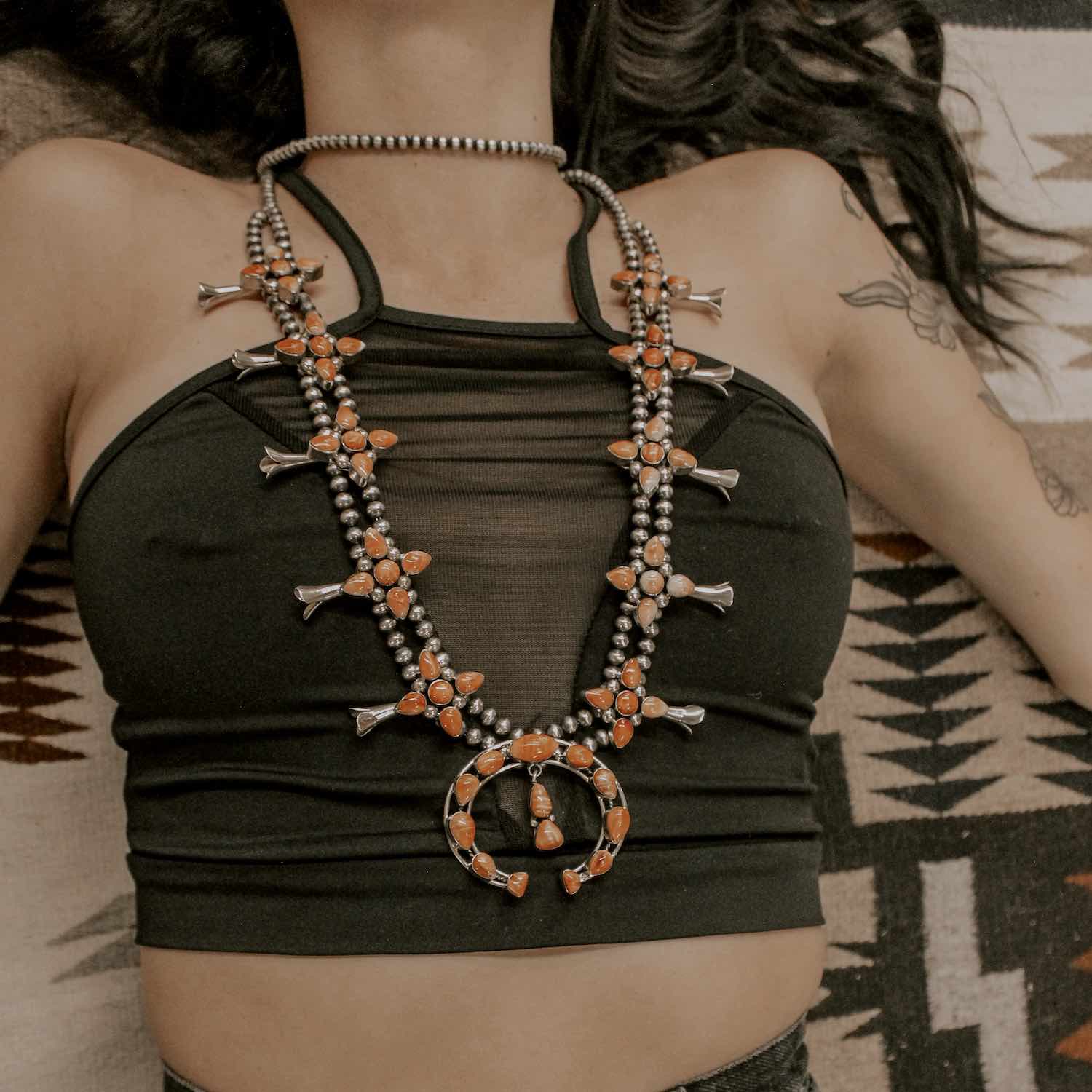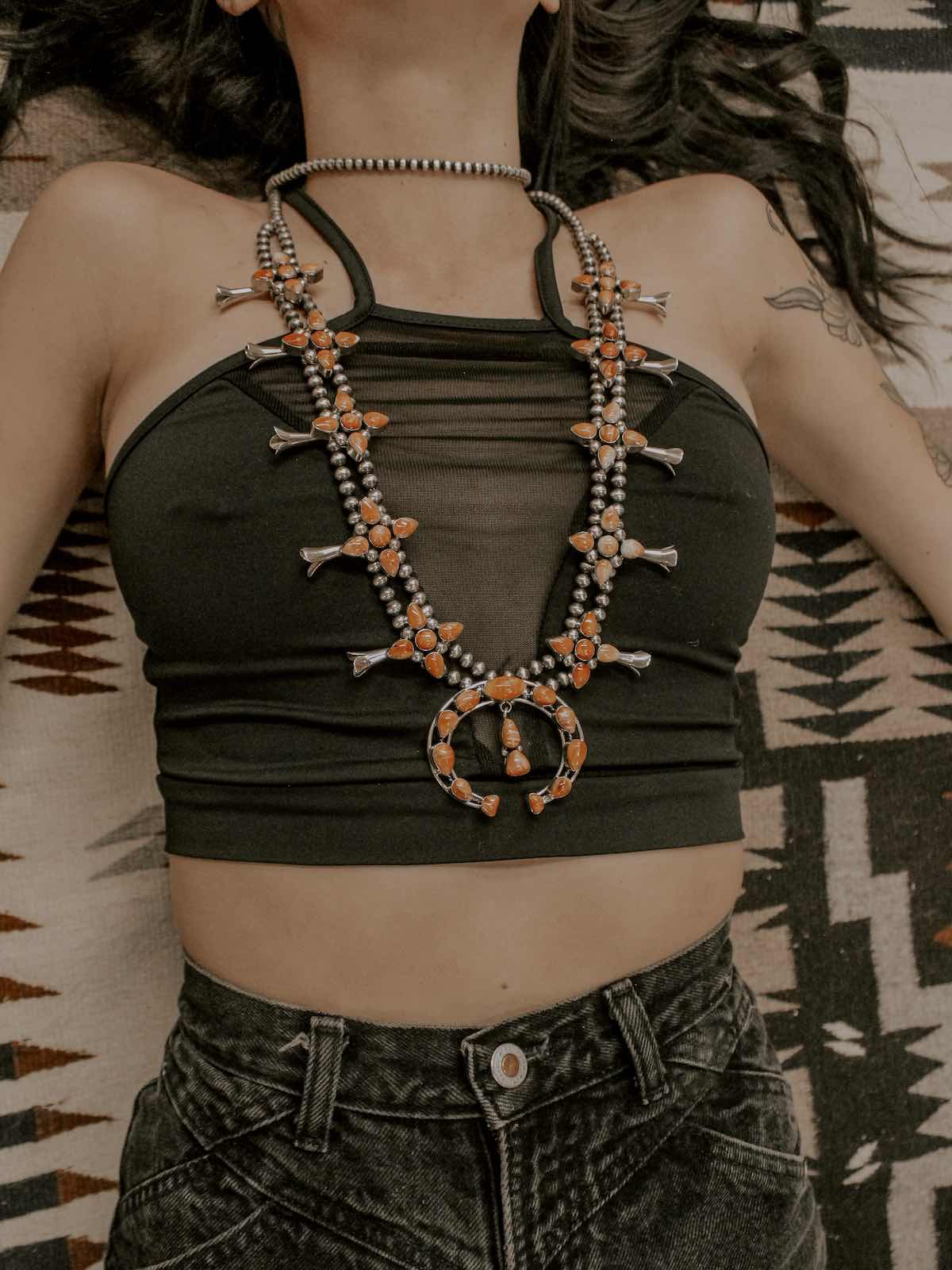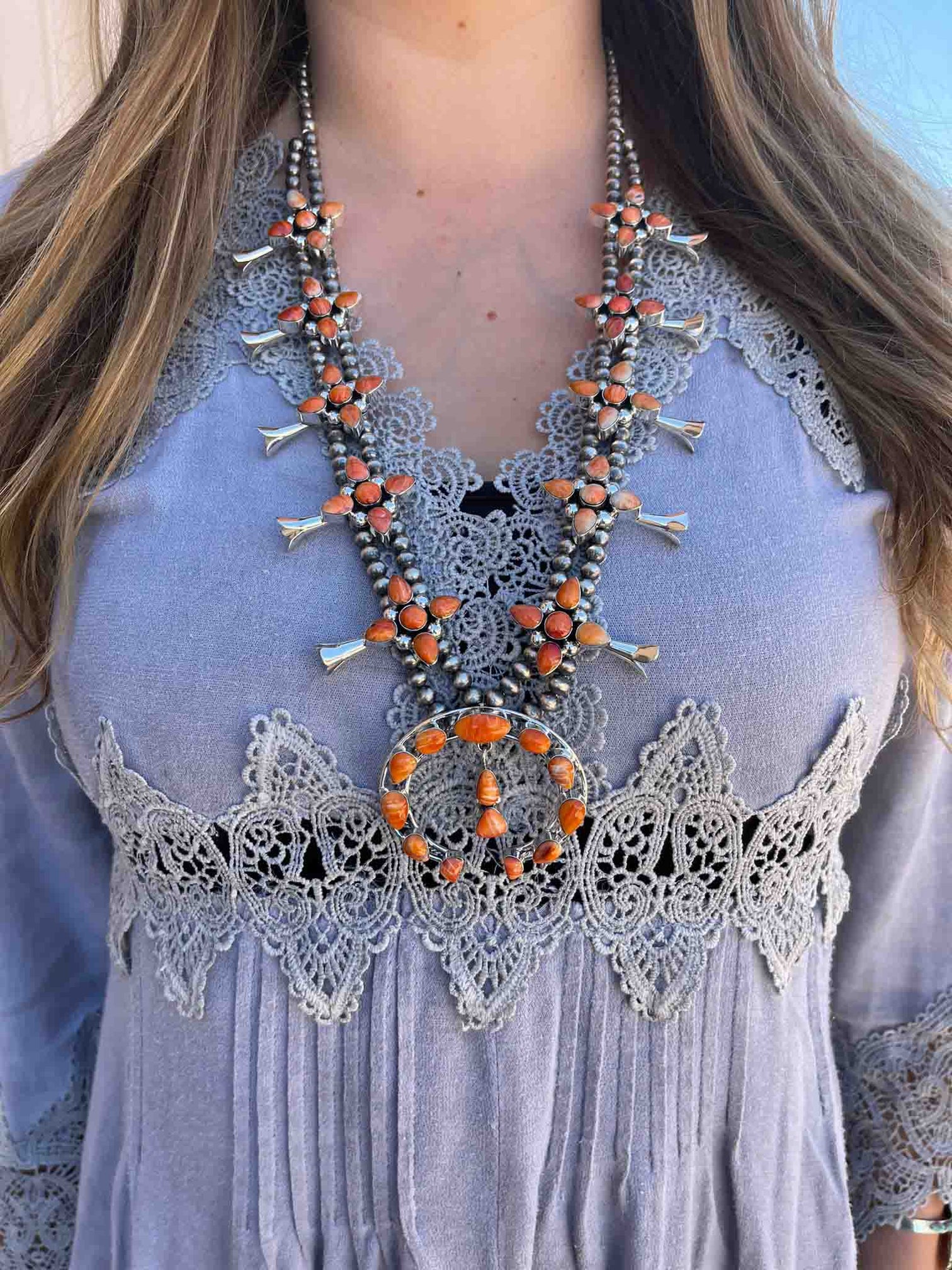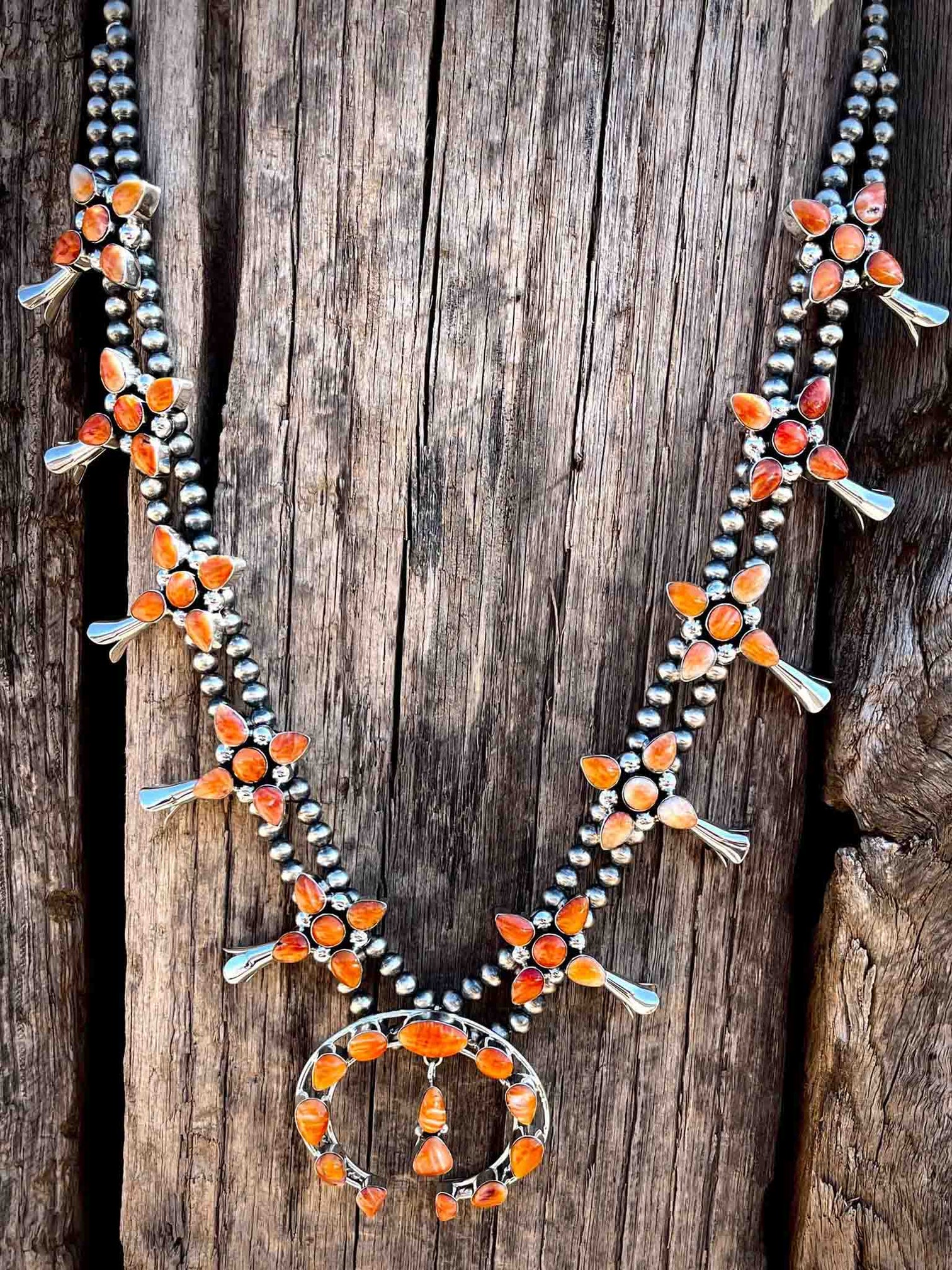 Stunning handcrafted Squash Blossom crafted in 925 sterling silver + red Spiney Oyster shell. So rare to find one of these beauties created with this stone, so you can be close to certain that you're going to be the only one wearing a piece like this wherever you roam. 
Features 10 blossoms with large Naja front pendant on a double row of antiqued Navajo Pearls. Quality clasp. 10 year repair warranty.