*TEXAS* State Necklace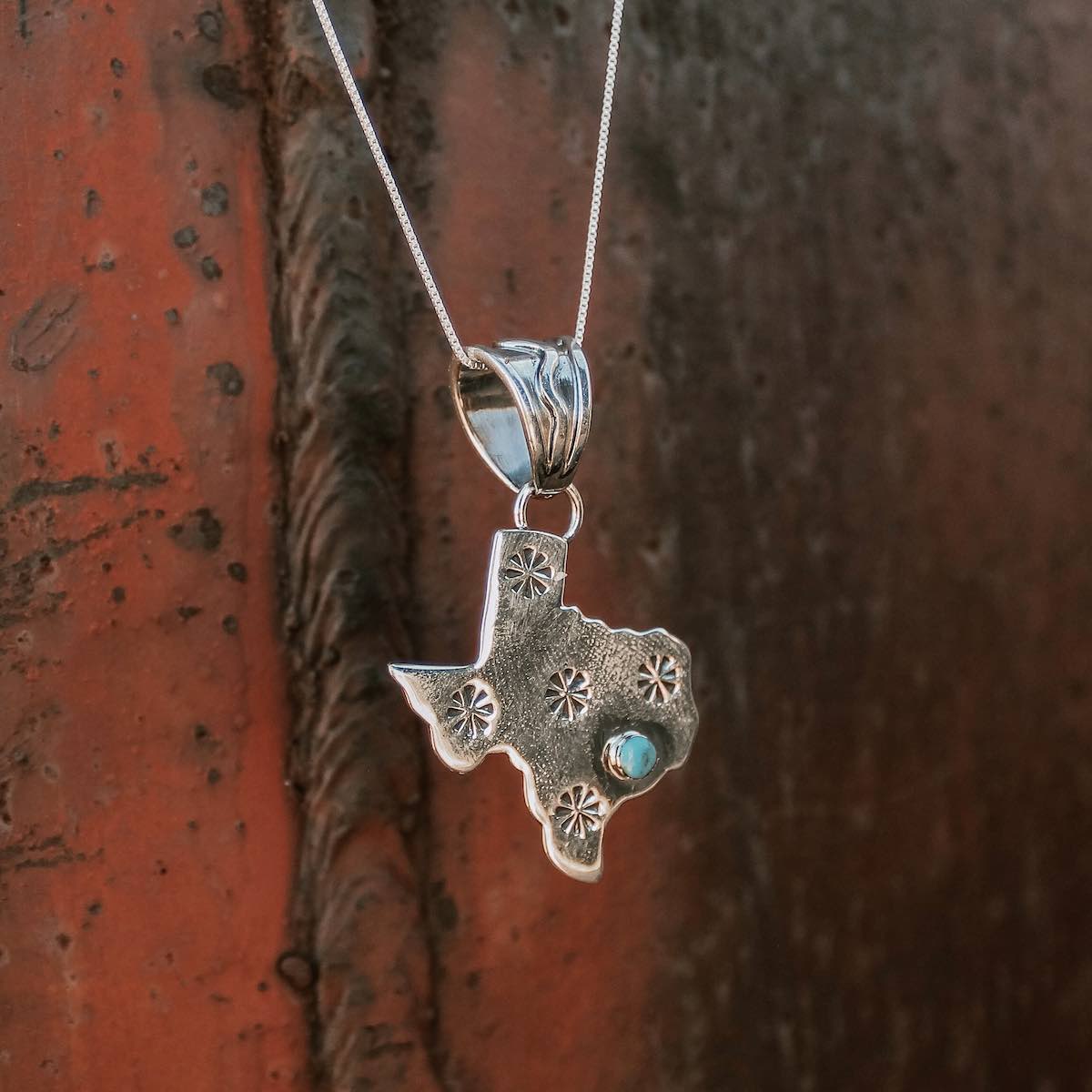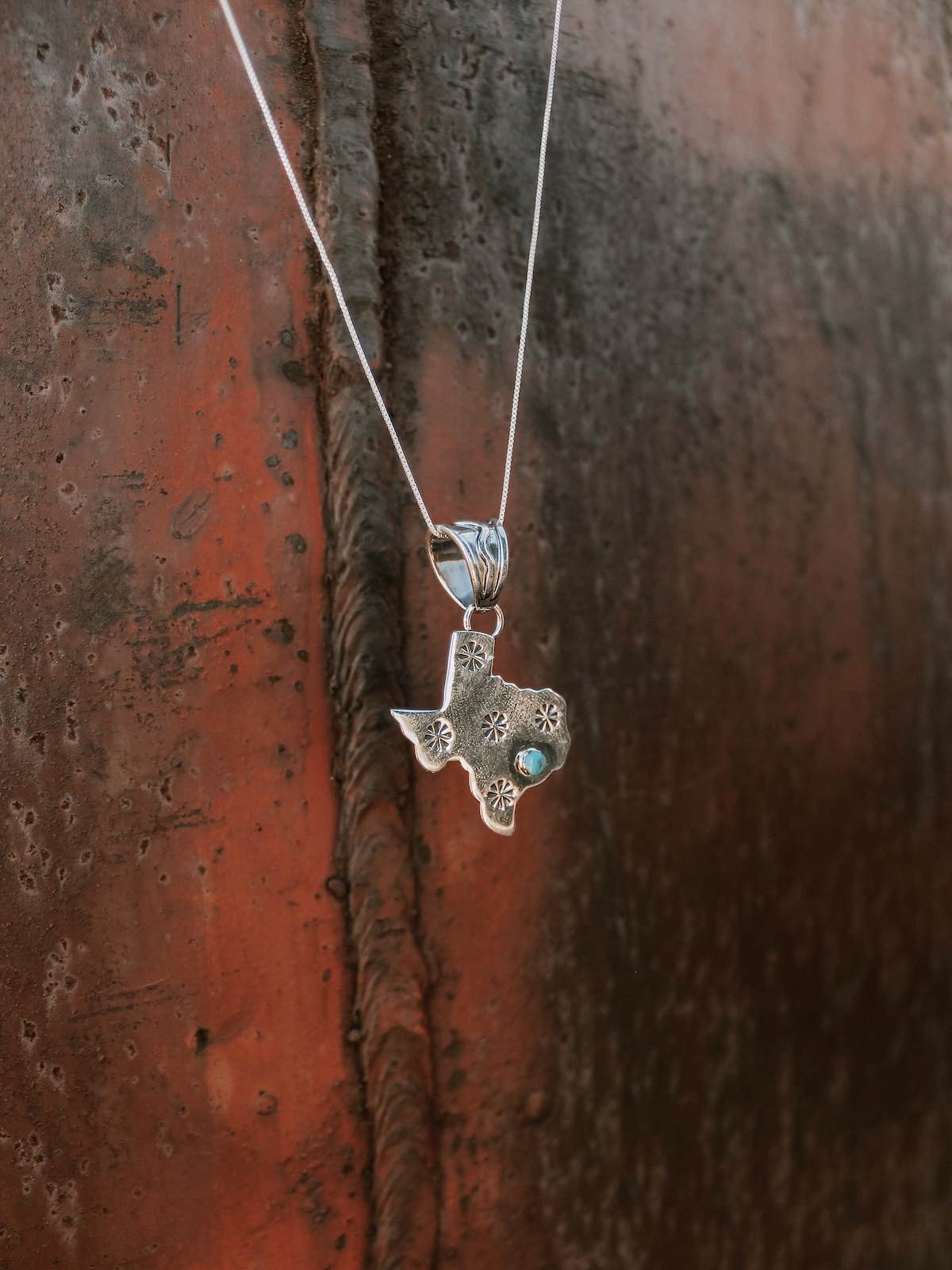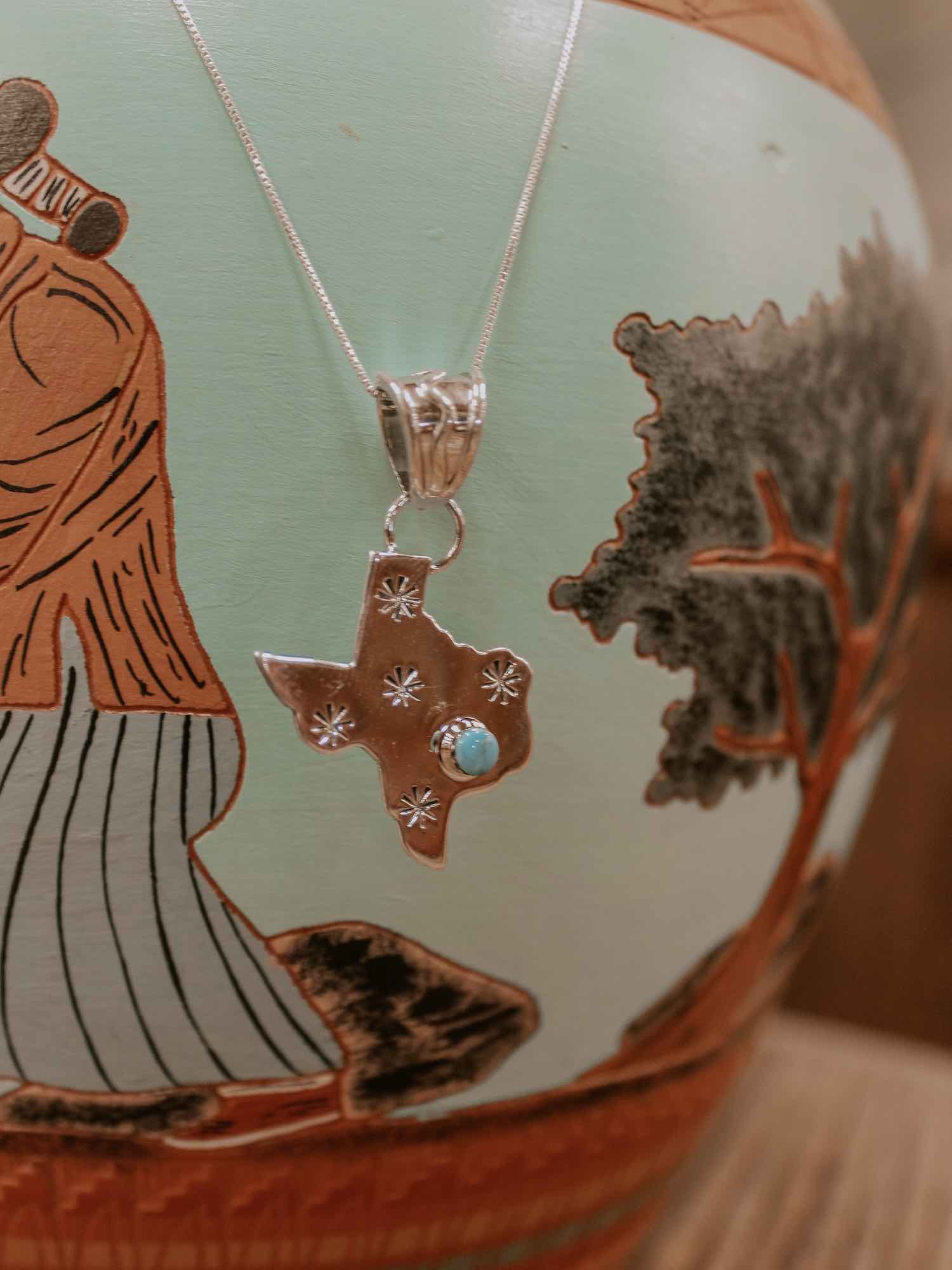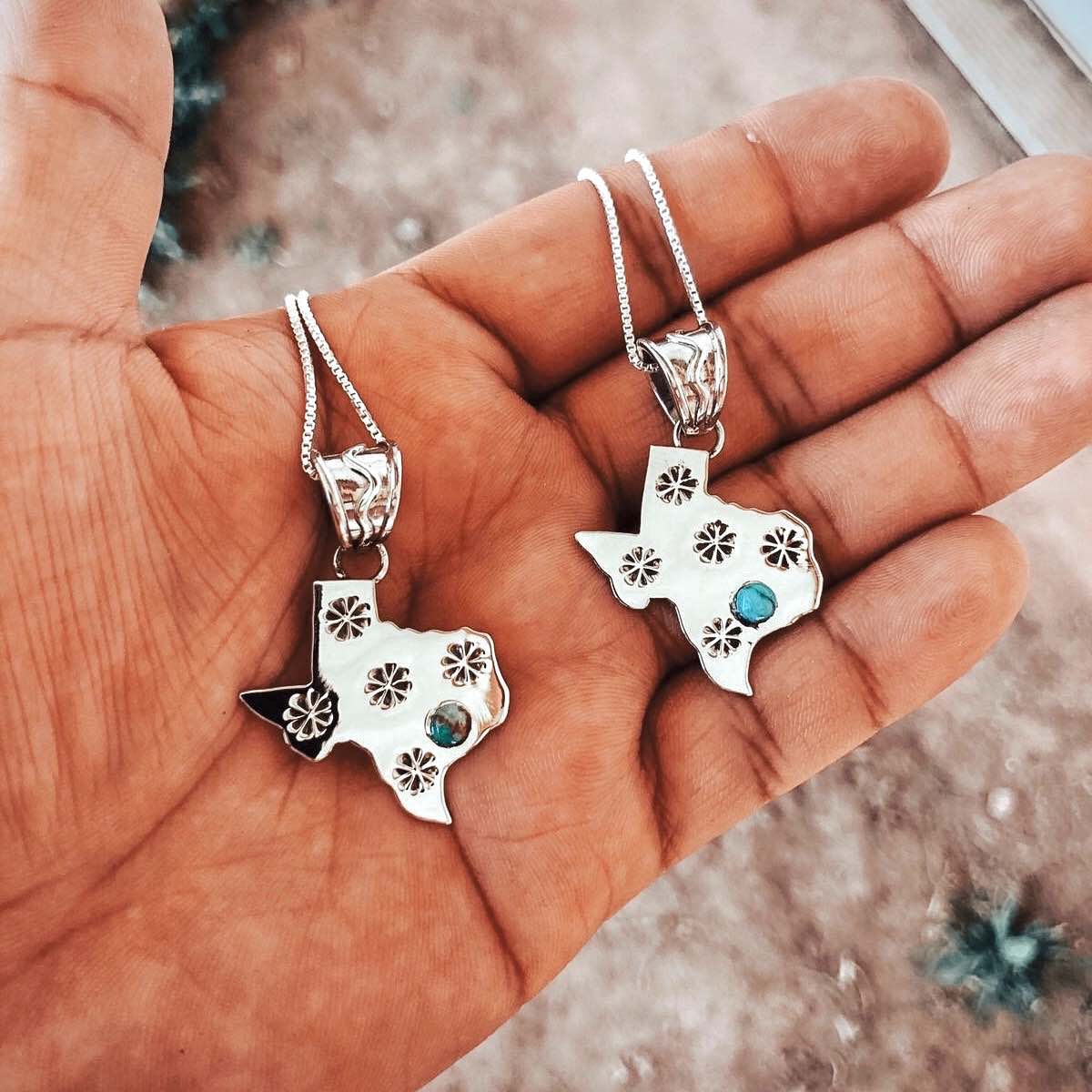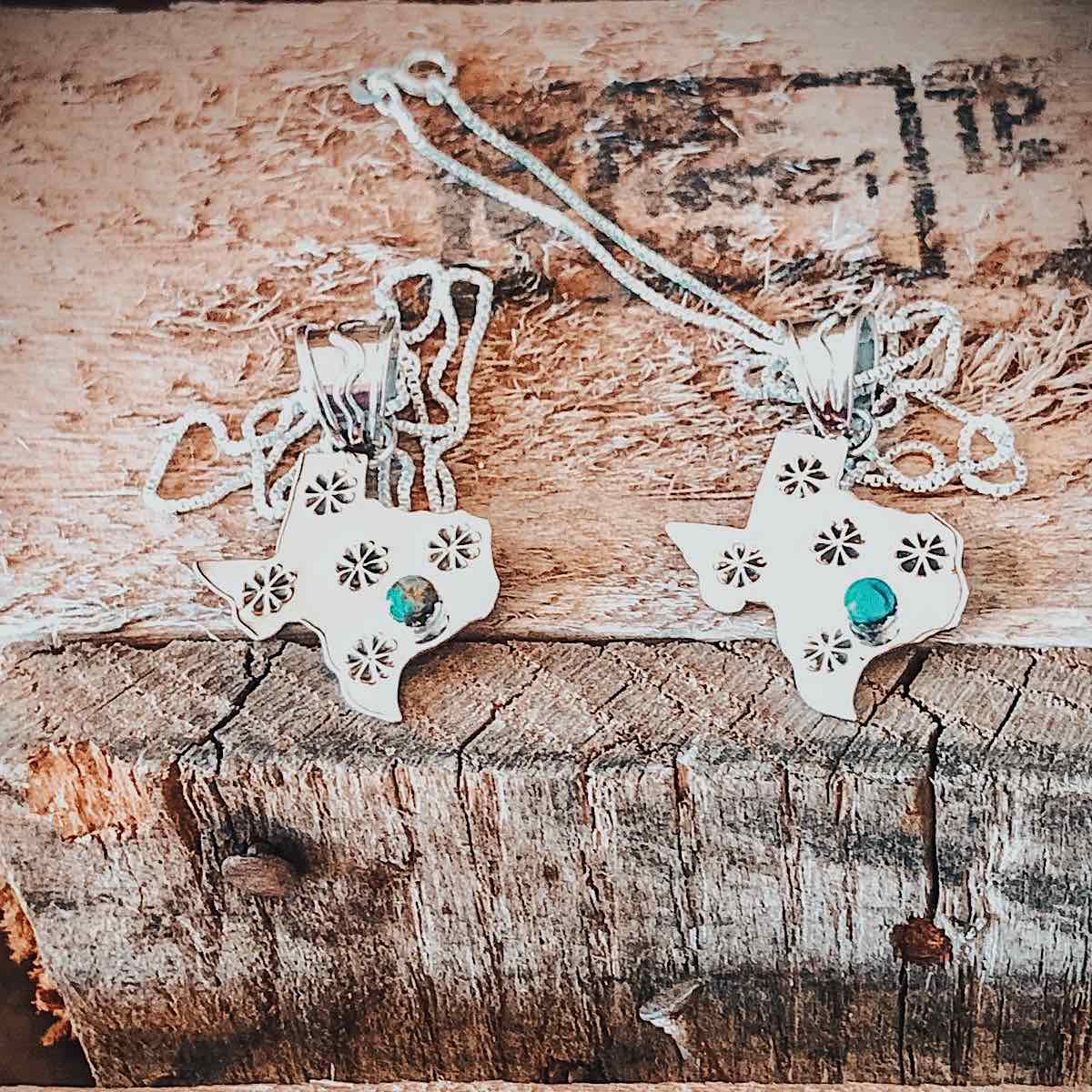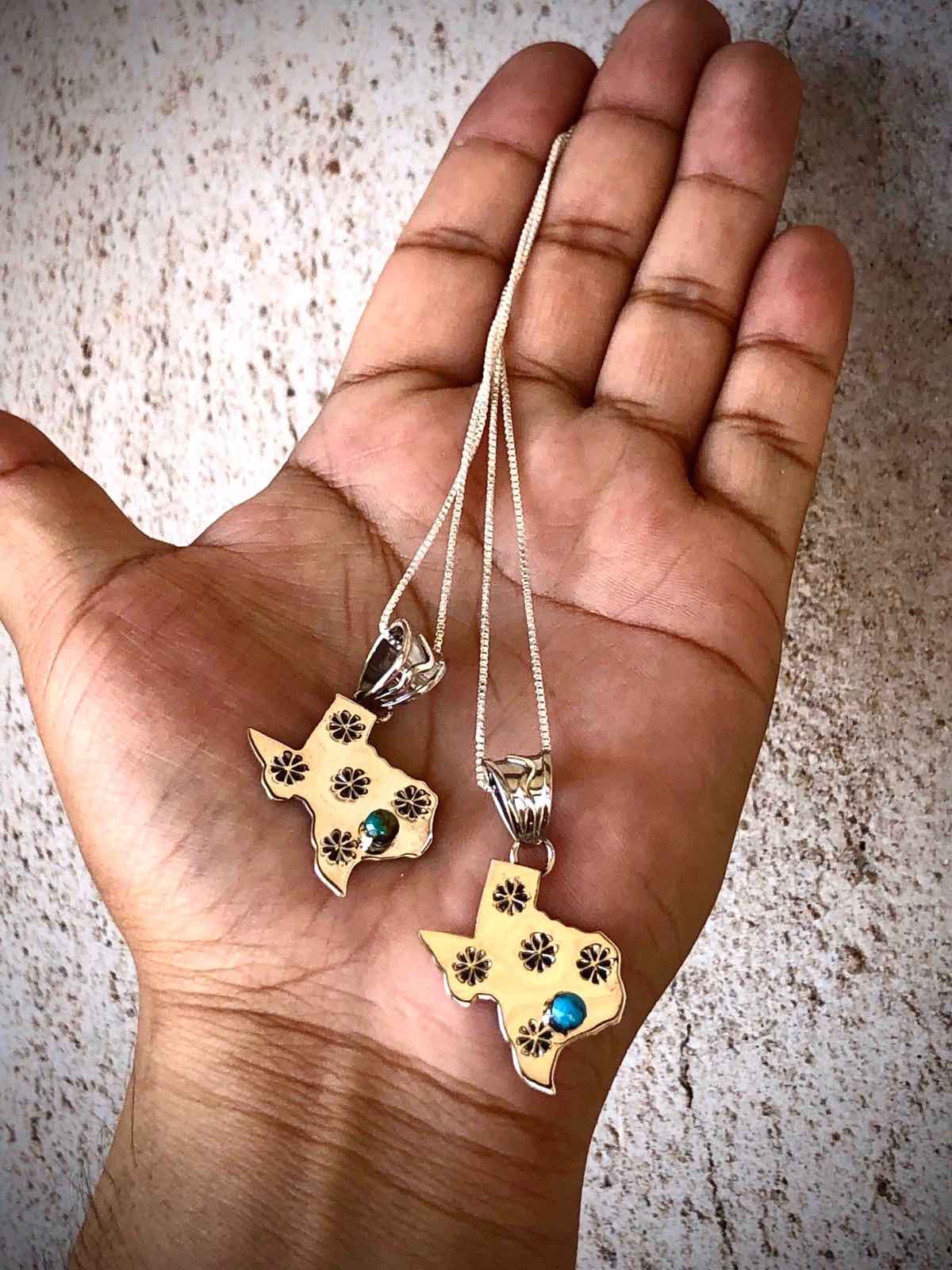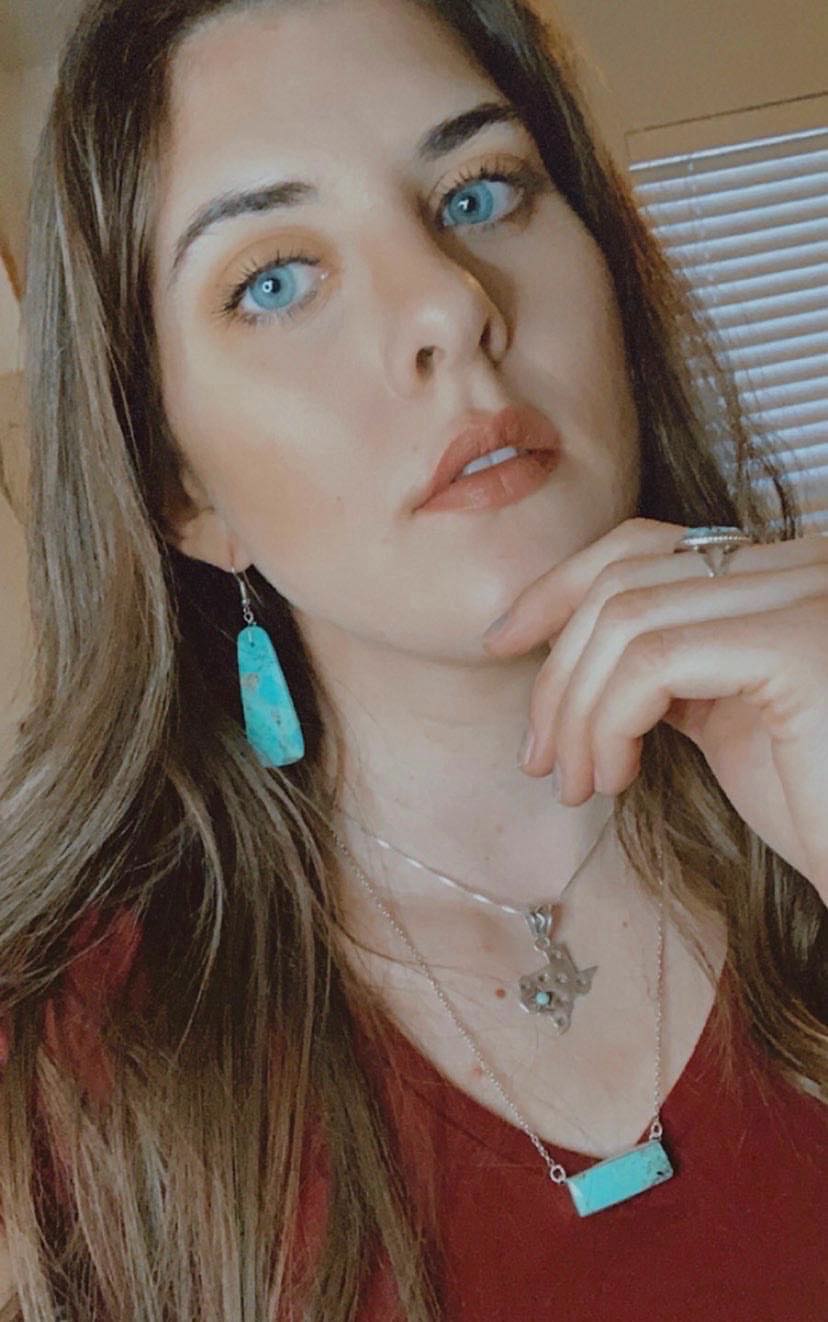 OHMYFREAKINGOSH!!
Handmade TEXAS state necklaces crafted in 925 sterling silver, with a Blue Kingman Turquoise, Green Mexican Turquoise, or White Buffalo stone positioned on the capital. Cast on a sterling silver box chain of your length!
Hand stamped: EACH ONE WILL BE UNIQUE!!
Modelled pic from the beautiful

@musiclynn95!