Double or Nothing Ring ★ White Buffalo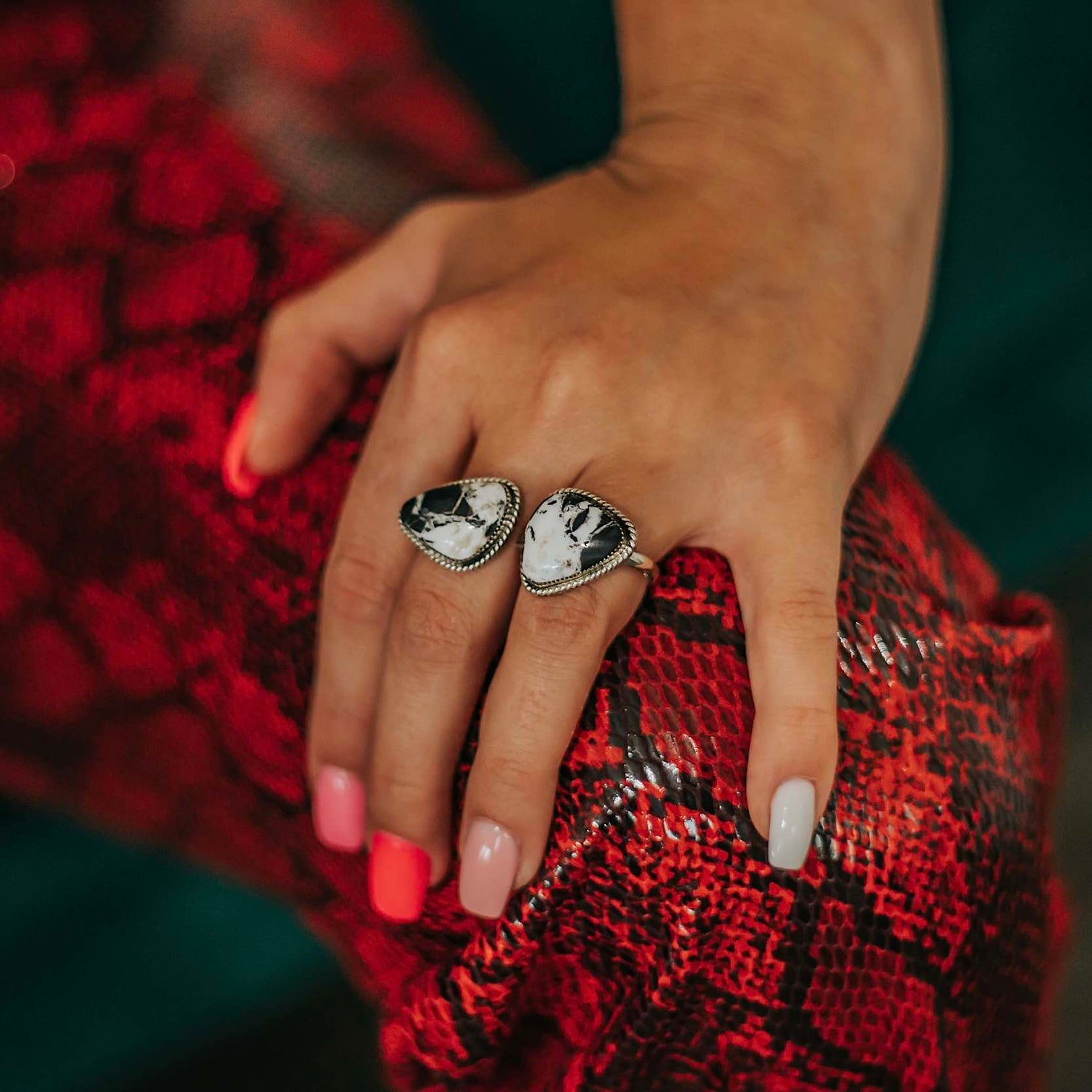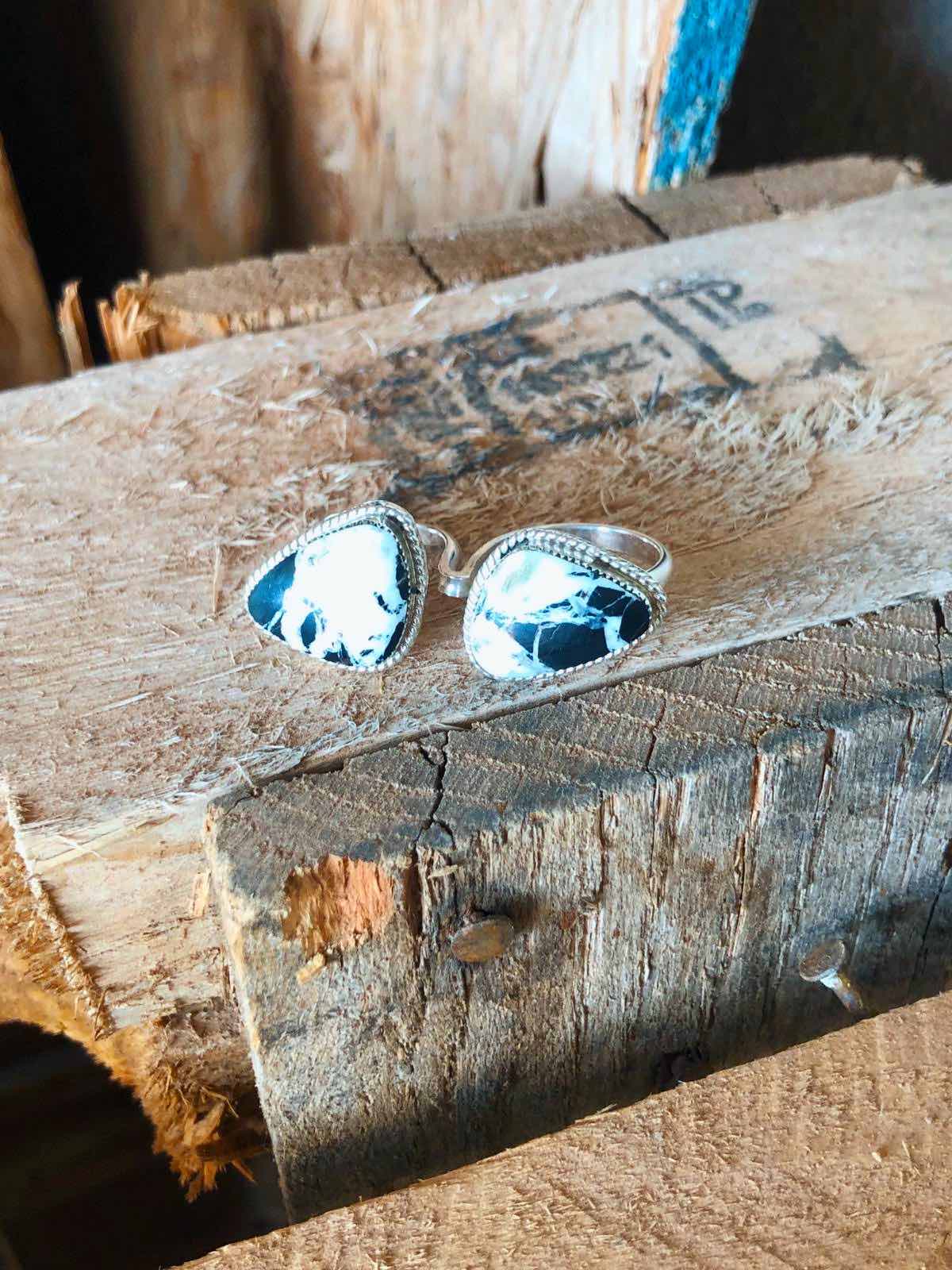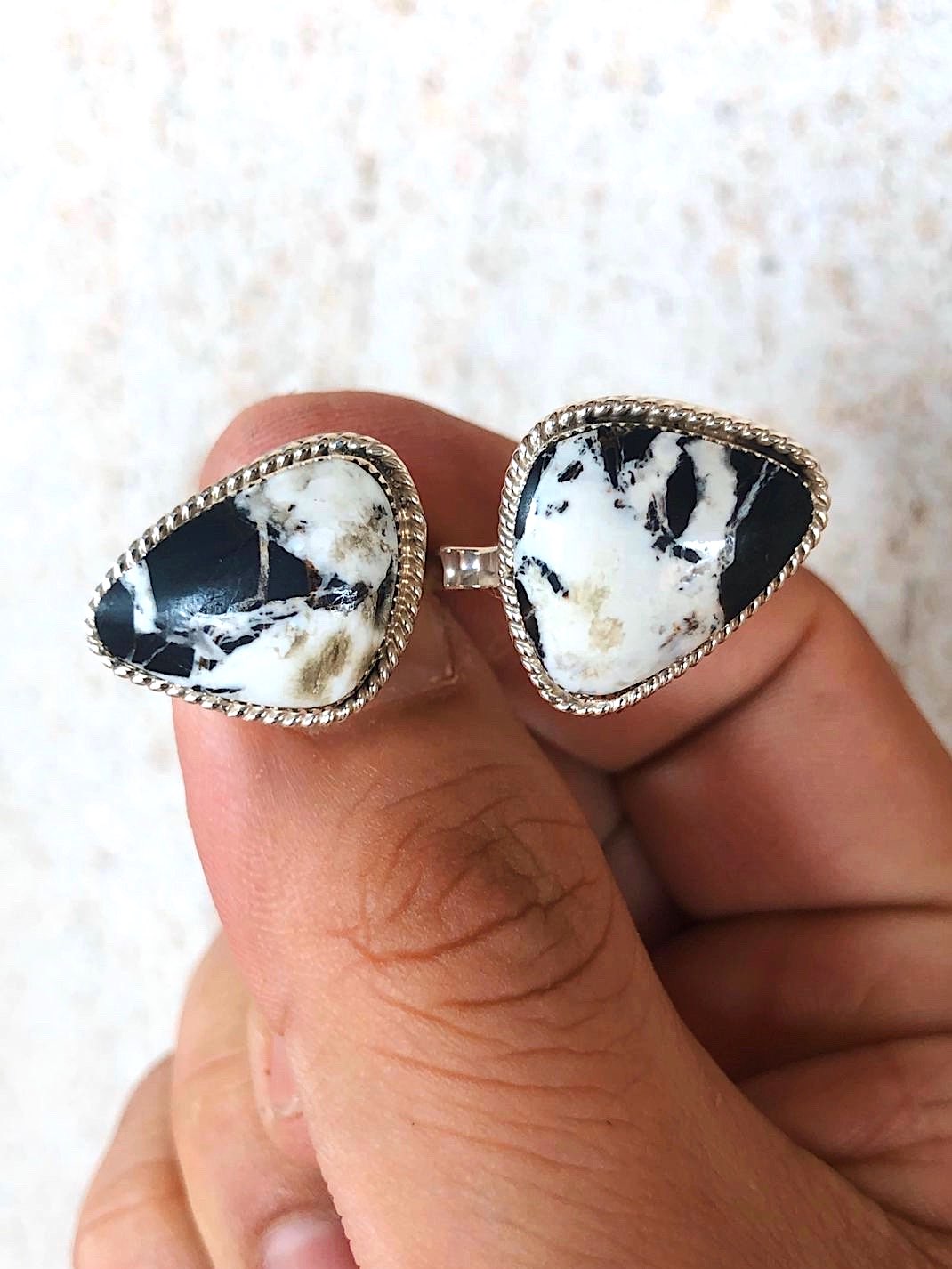 Always love me a good 2~in~1!! 
Epic 2 finger ring with hand cut White Buffalo set in 925 sterling silver.
Fits over 2 fingers and feels. (and looks) totally badass!! 
Slightly adjustable so choose the side of your smaller finger of the 2~! 
MADE TO ORDER

NOTE: WHITE BUFFALO VARIES A LOT IN COLOR. SOME PIECES WILL NATURALLY BE MORE WHITE, BLACK OR GREY.