ORIGINAL *PORTER* NECKLACE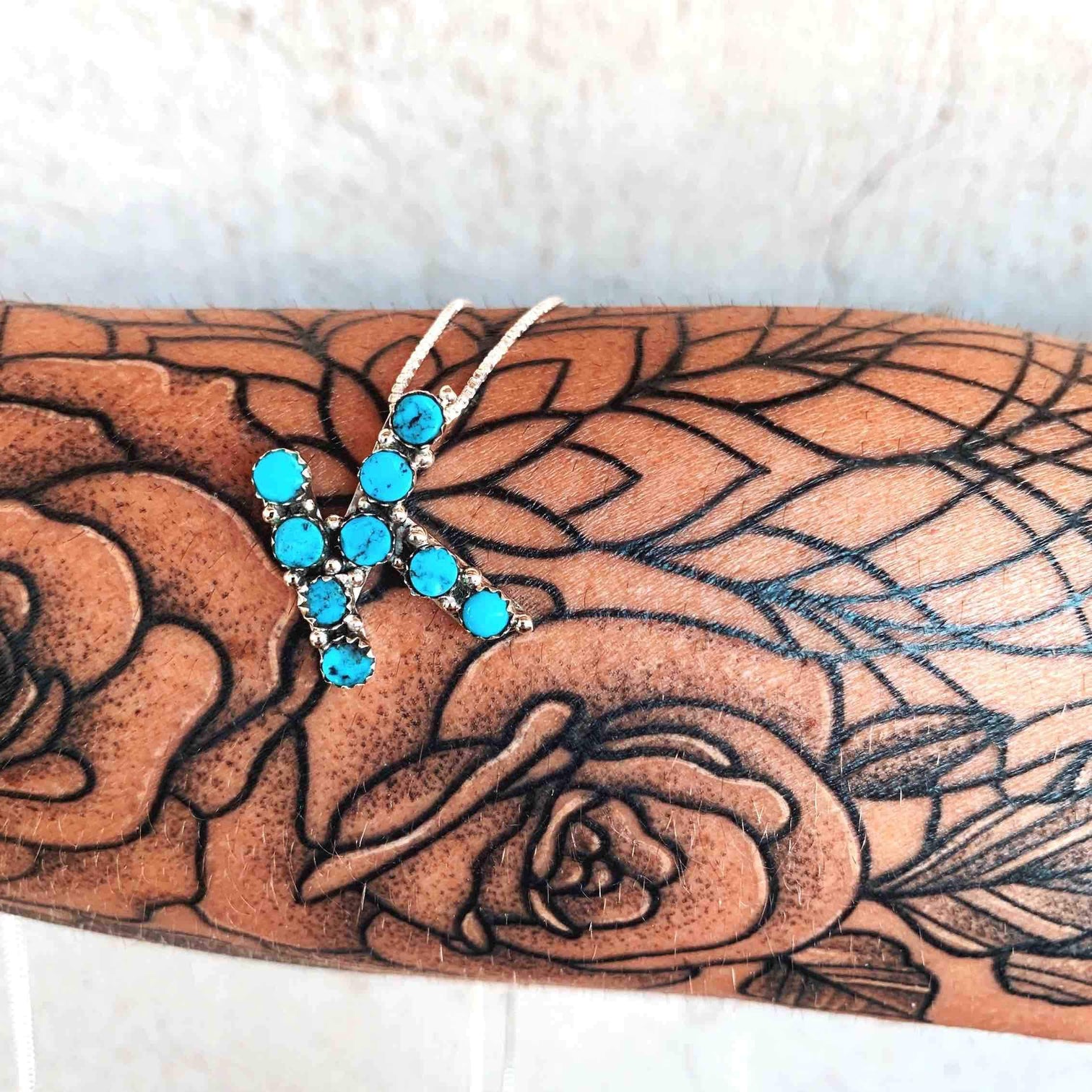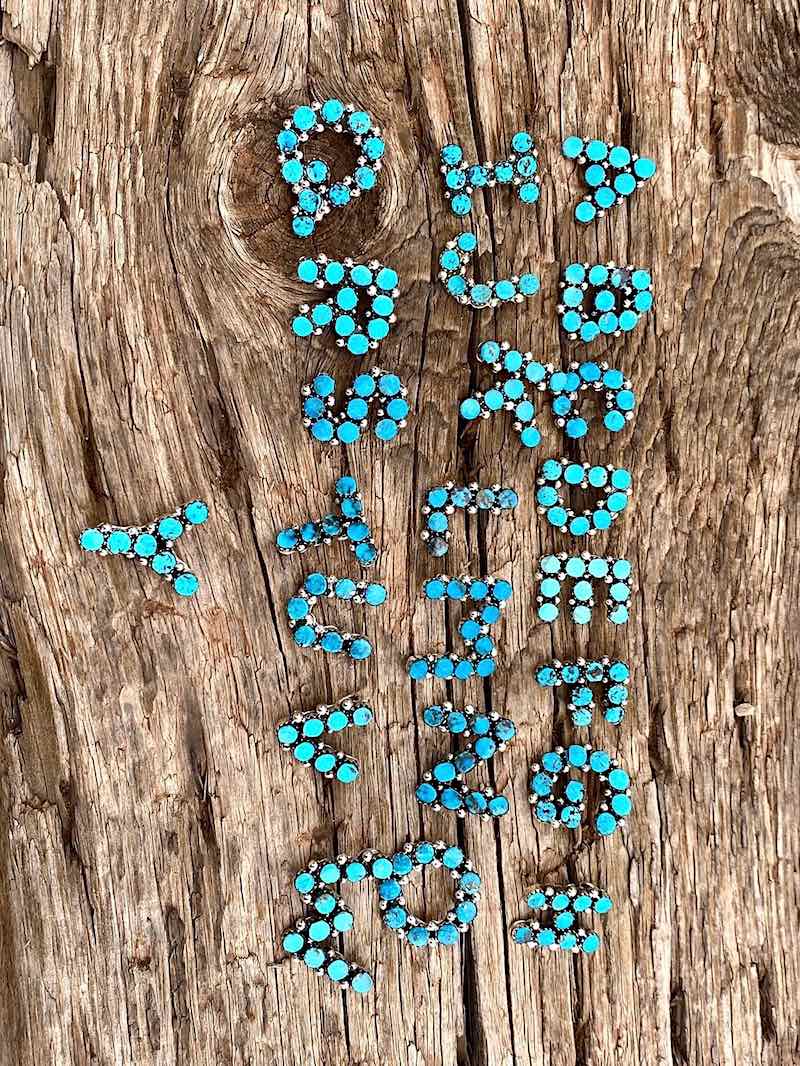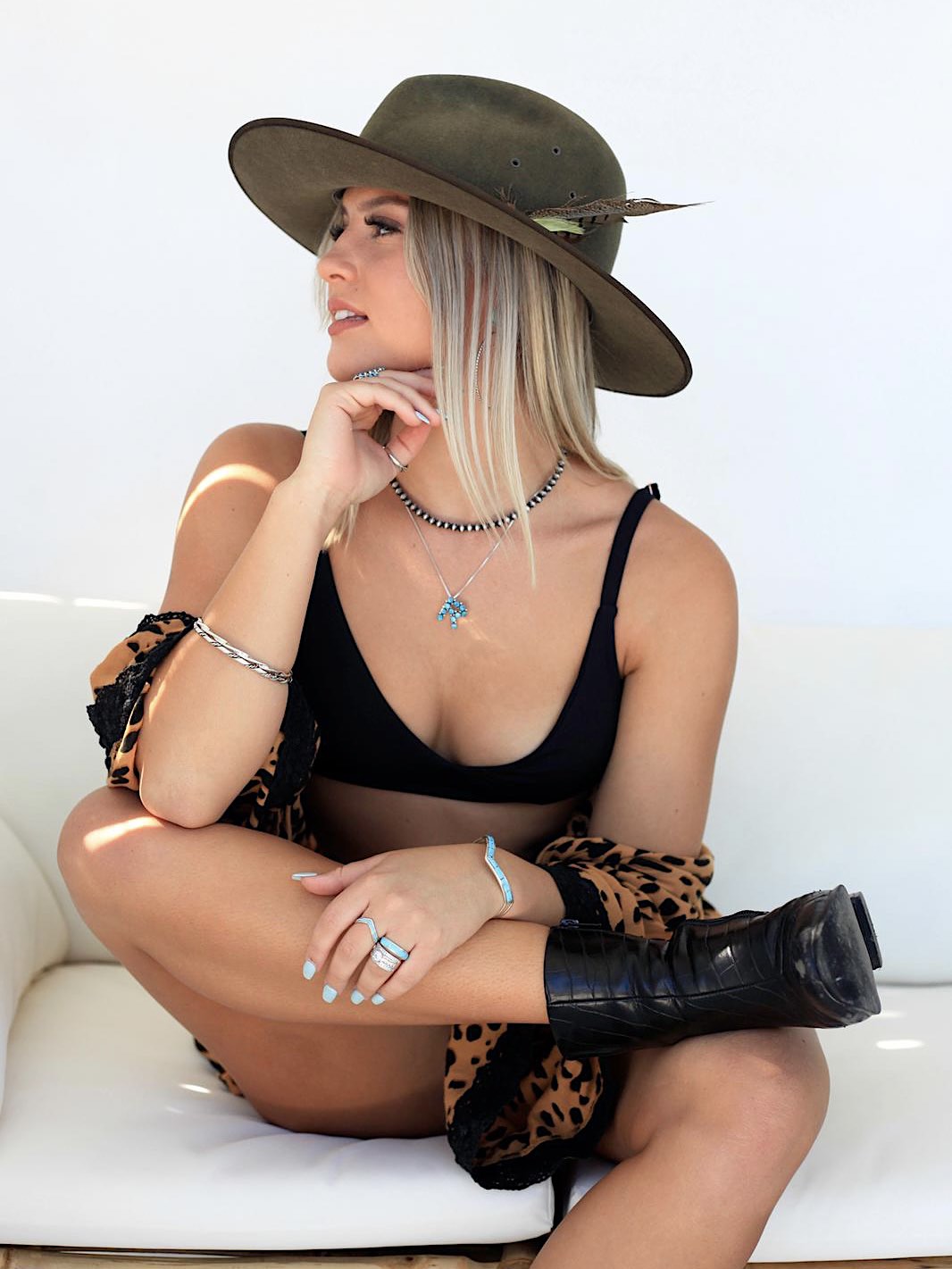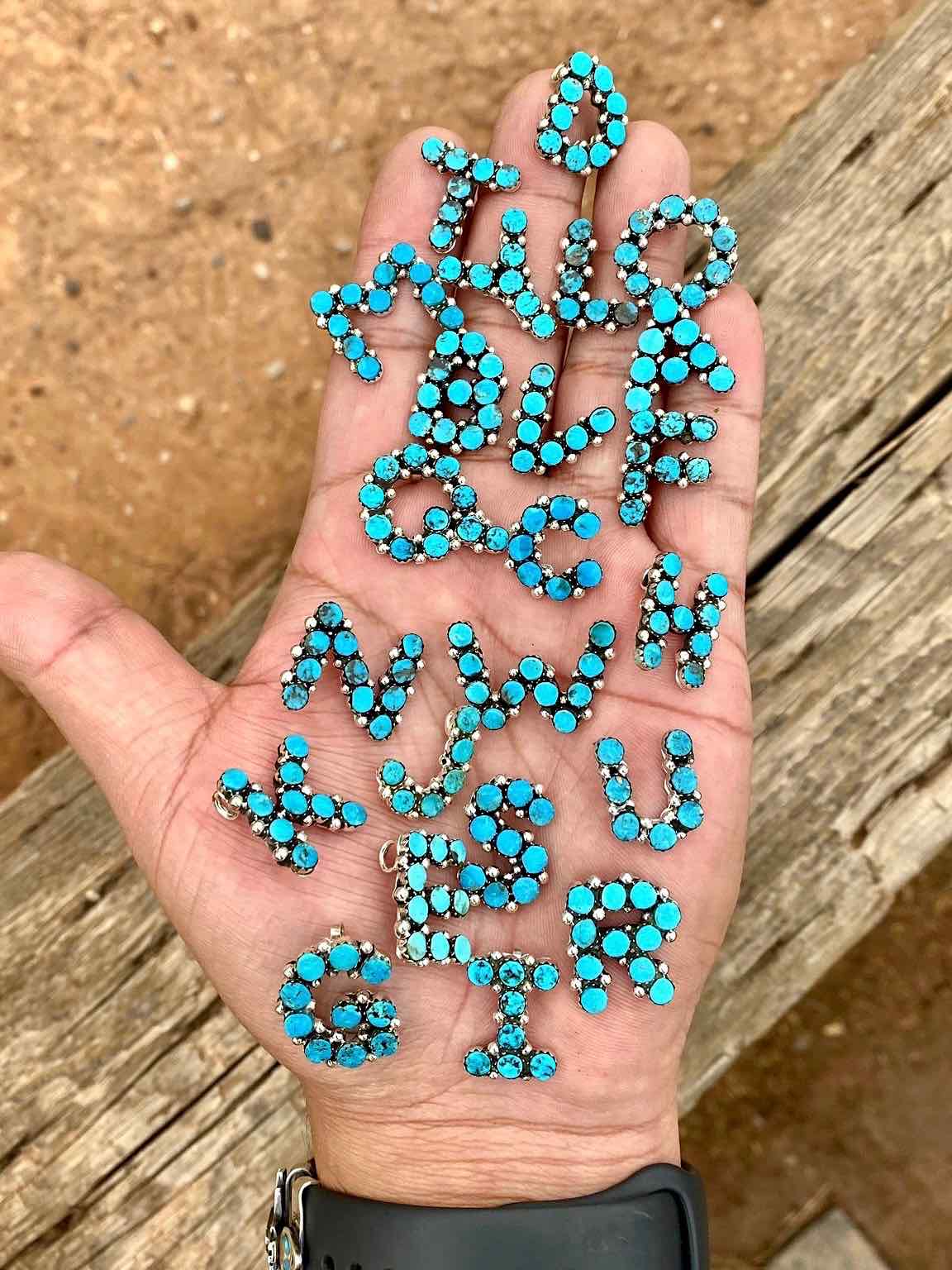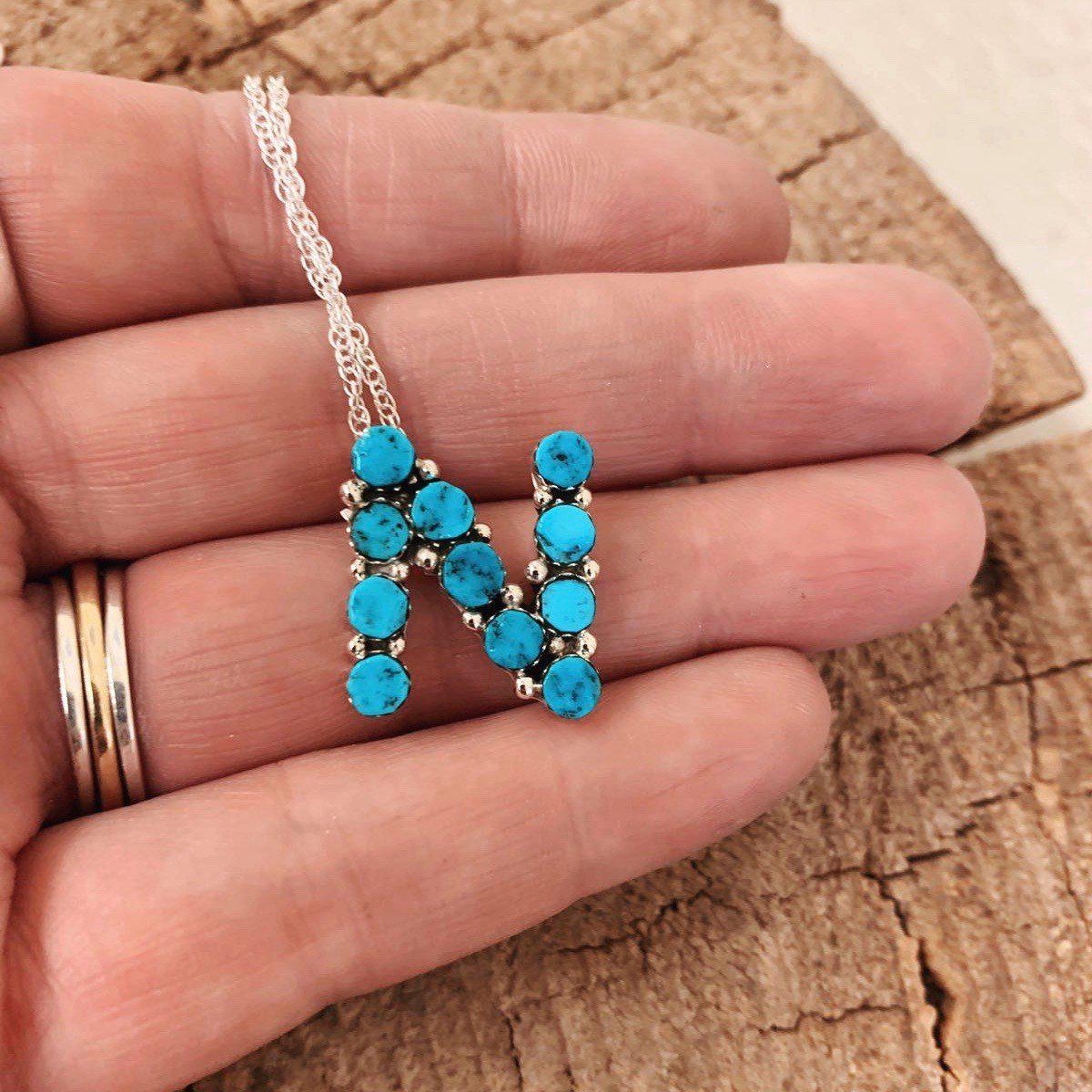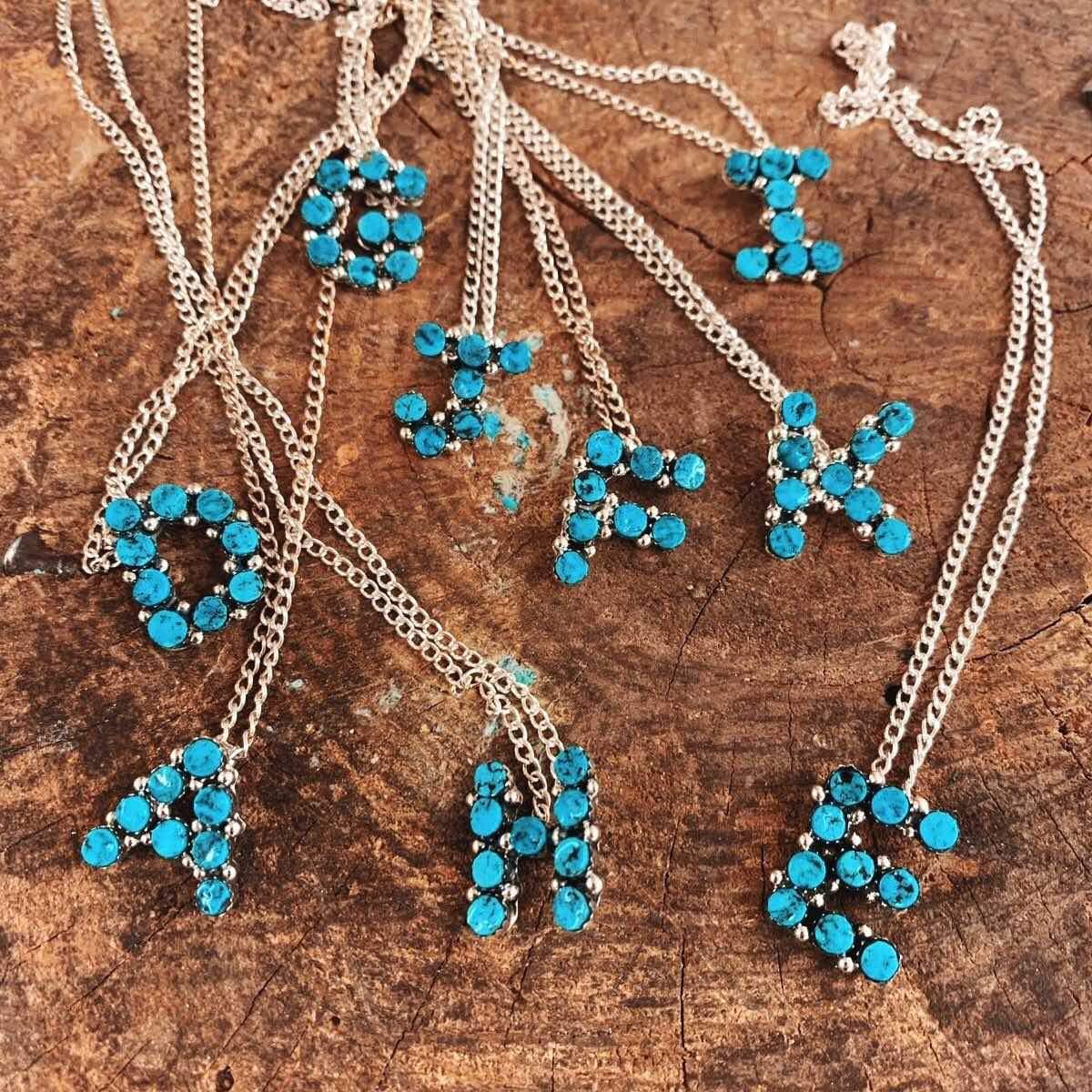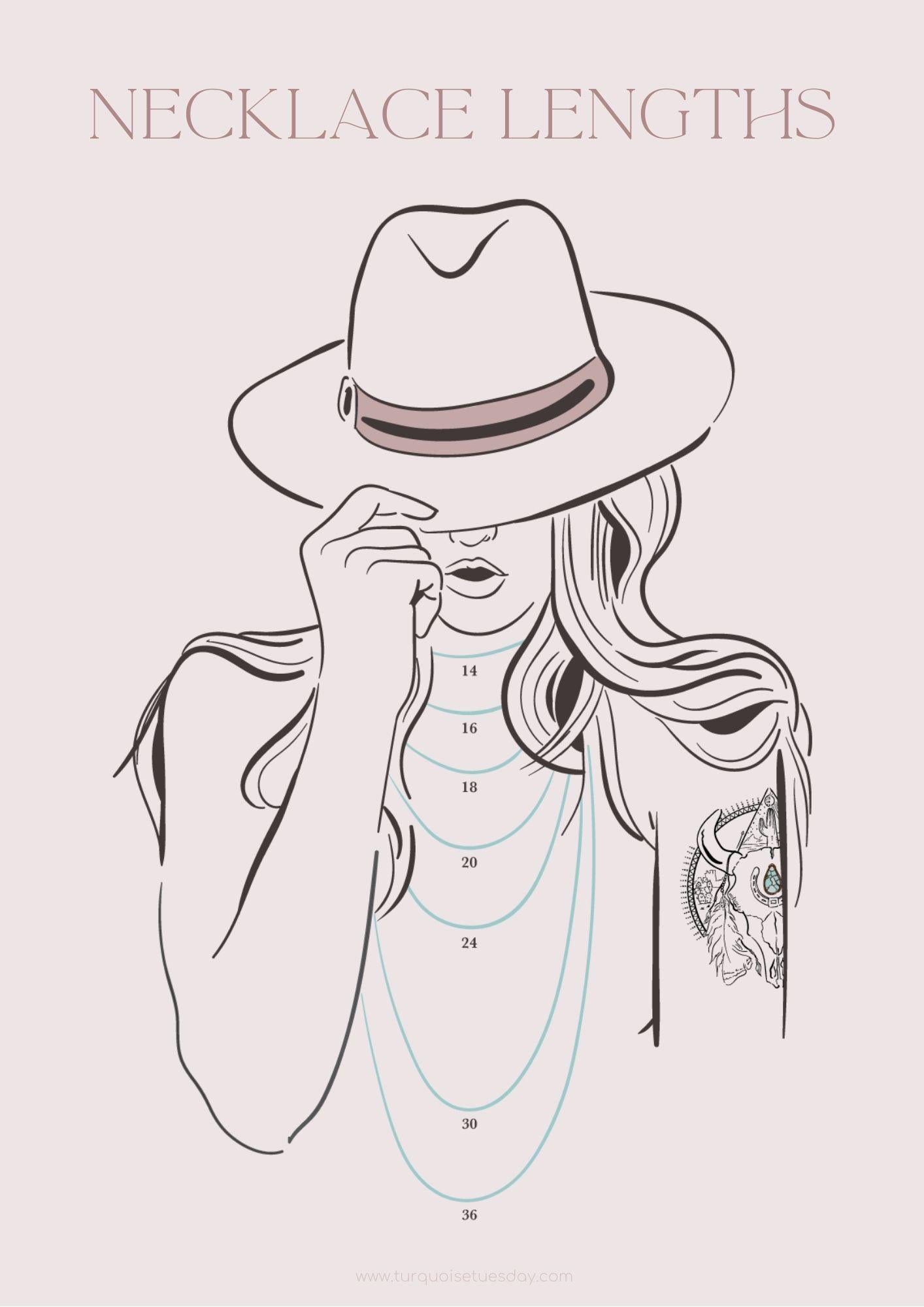 Beautiful custom~made Porter initial necklace.
Handmade to perfection with genuine blue Kingman Turquoise stones set in sterling silver and cast on a 925 sterling chain at the length of your choosing.
Everryyyyy letter of the alphabet available and all of them look goooood!
(Pssst: as for chains, 16'' is the most popular!)
Approx pendant height 3/4''.