RTS ★ SPIN ME ROUND Ring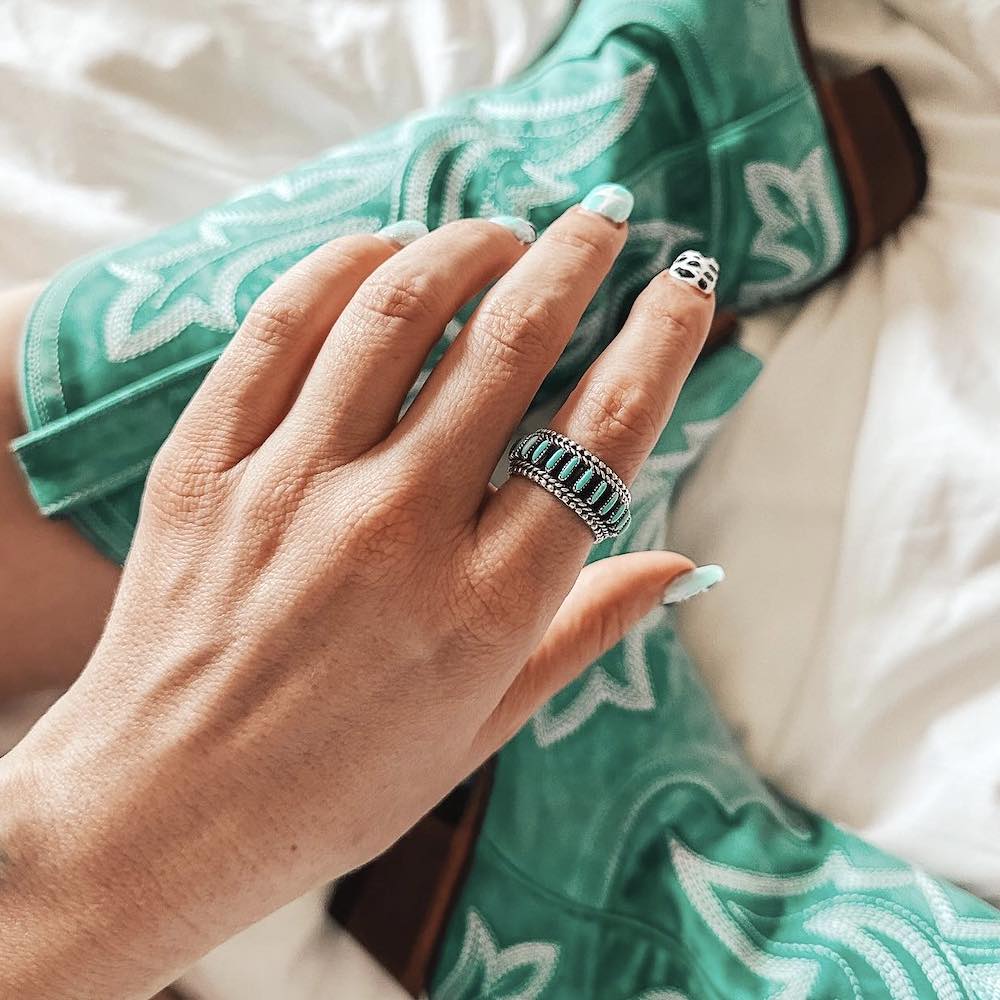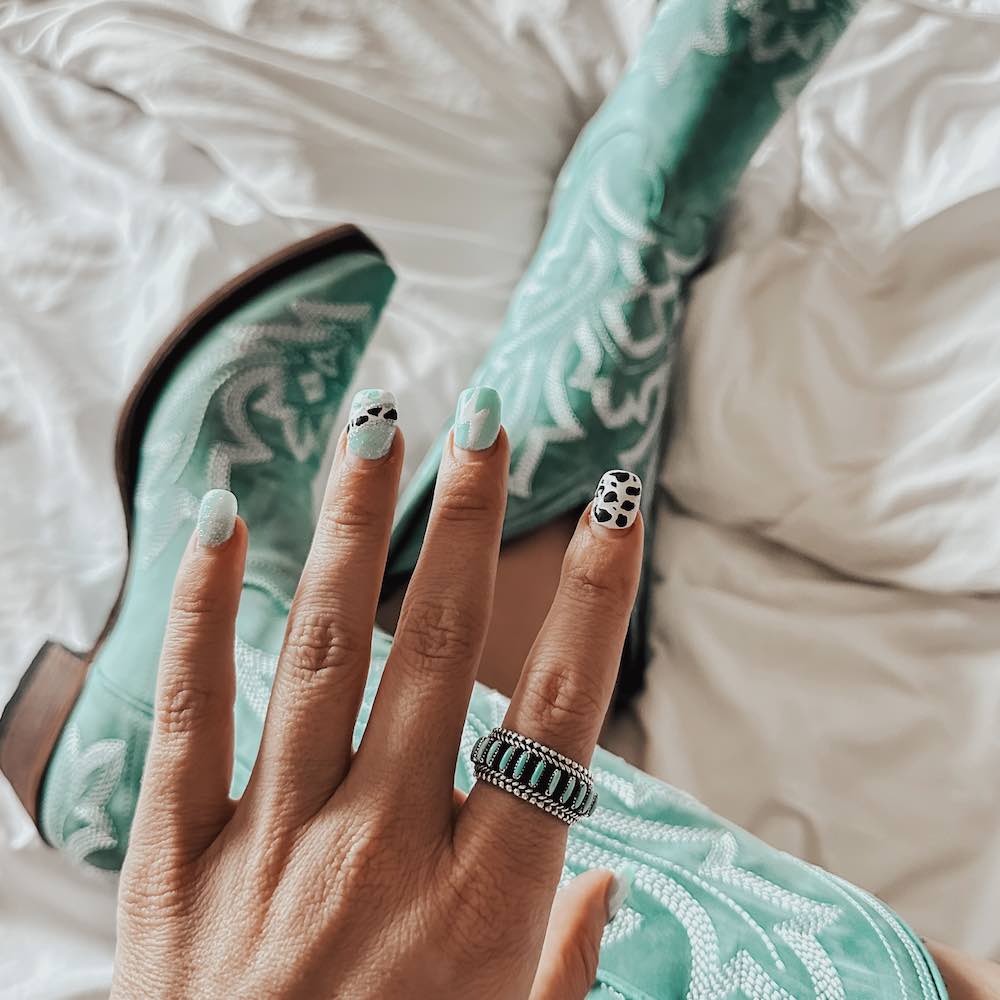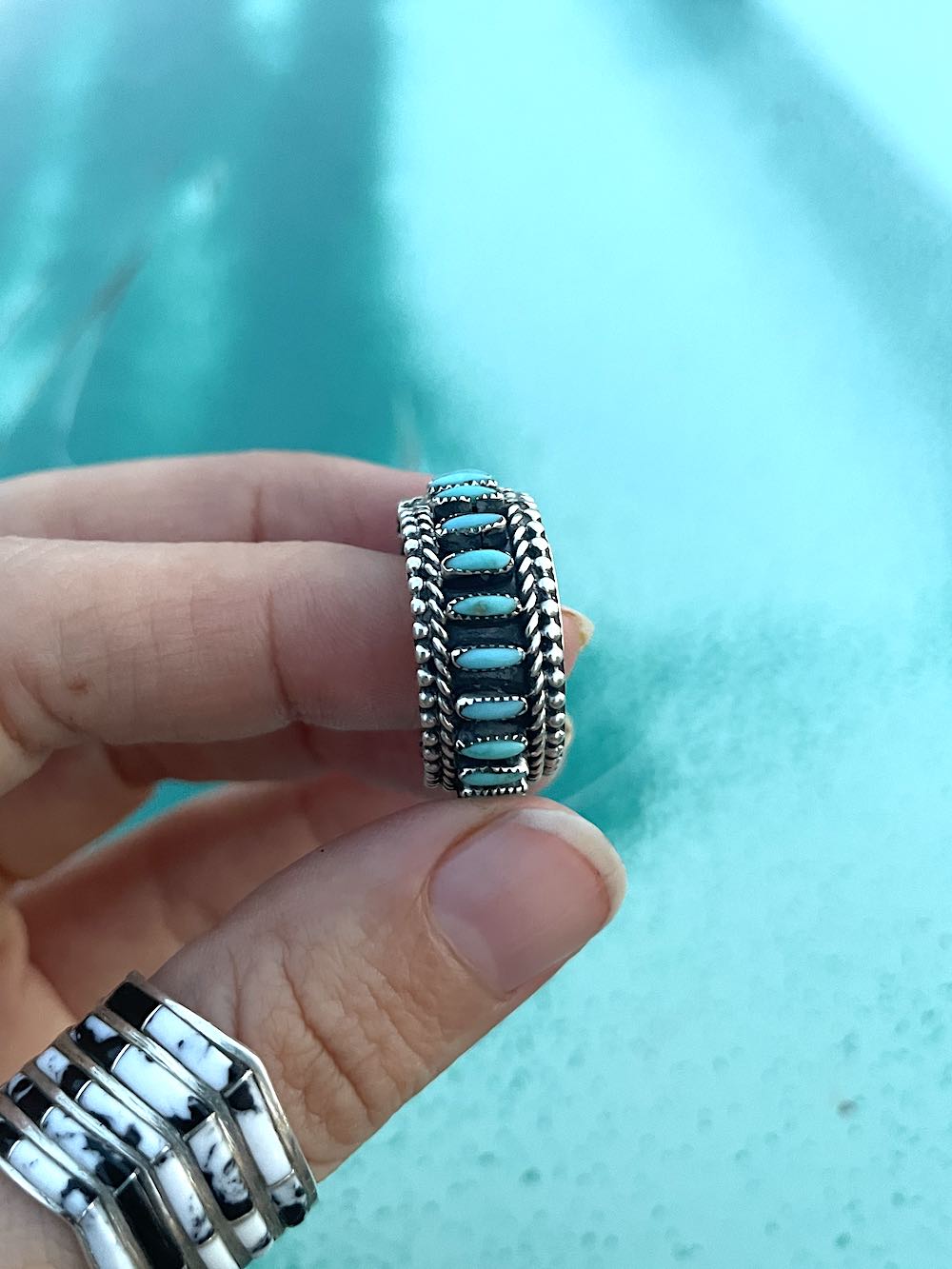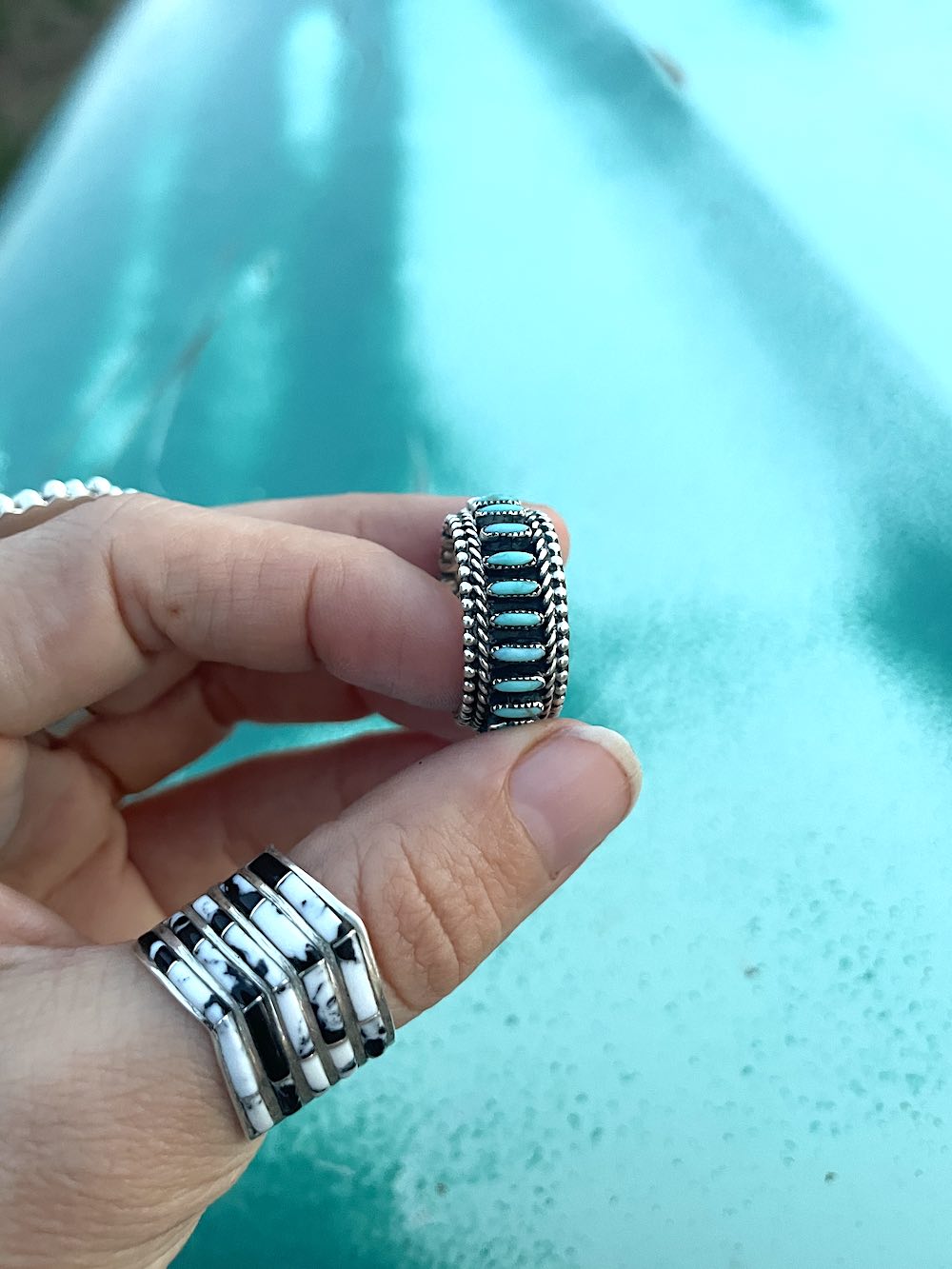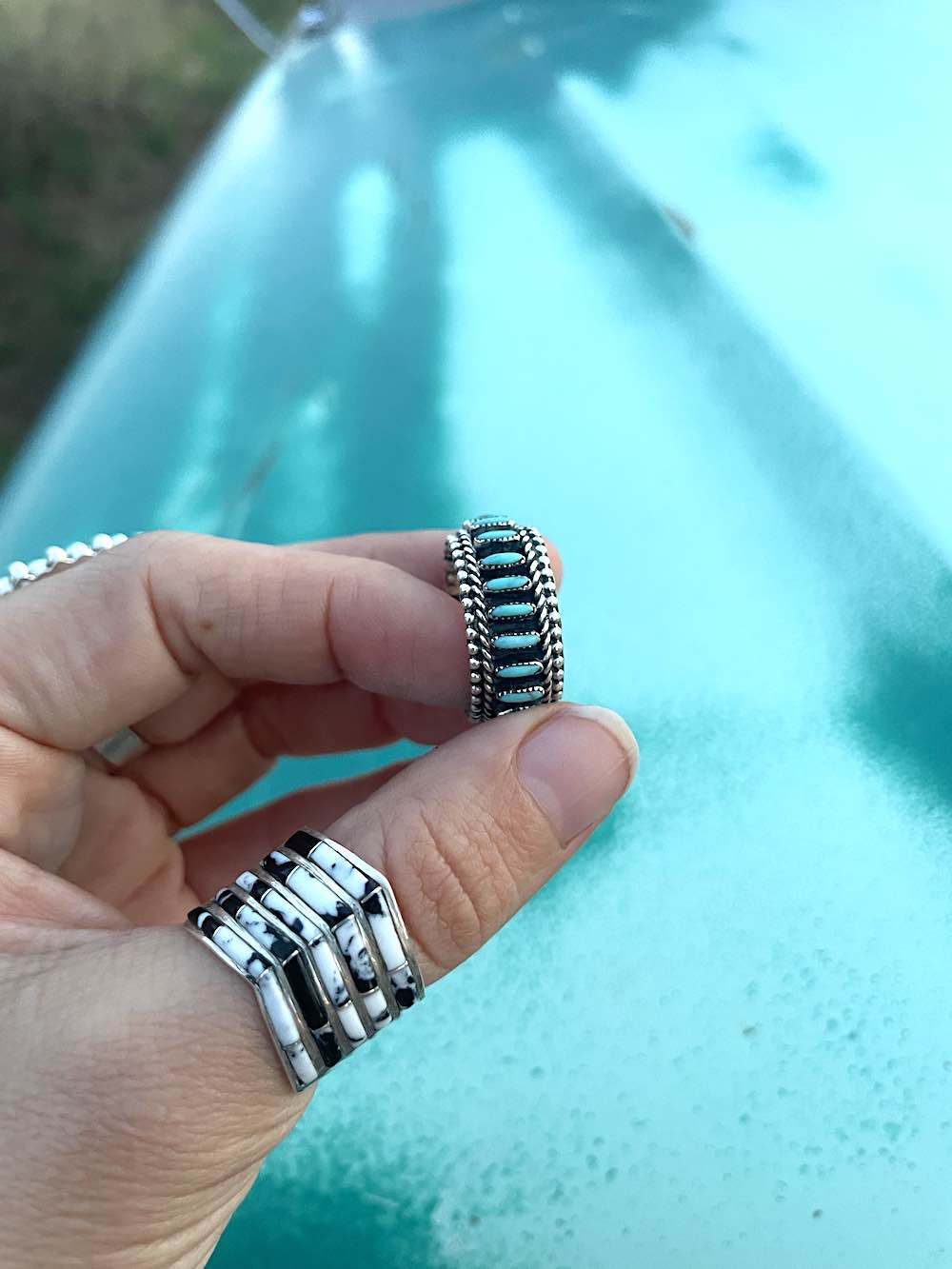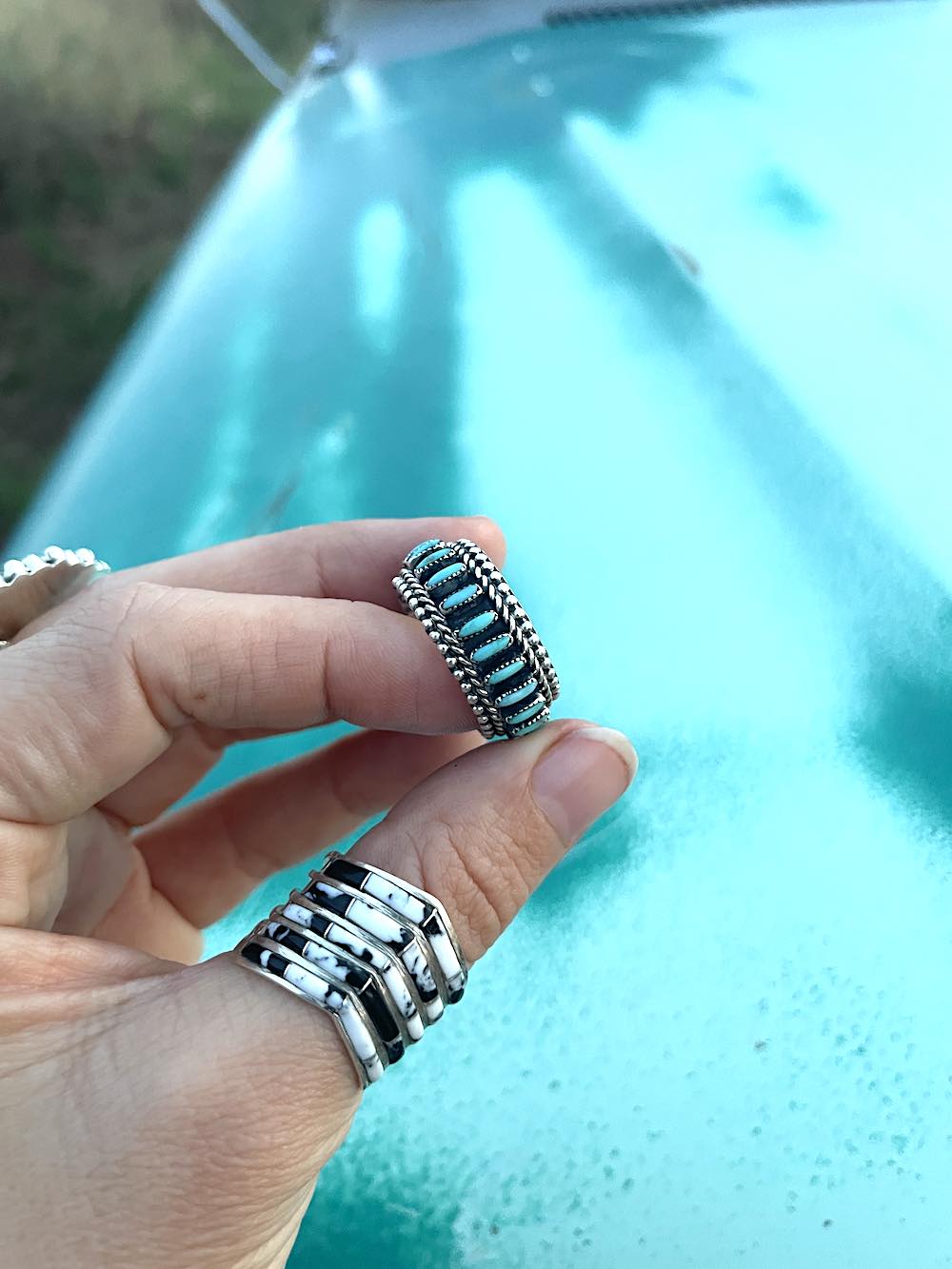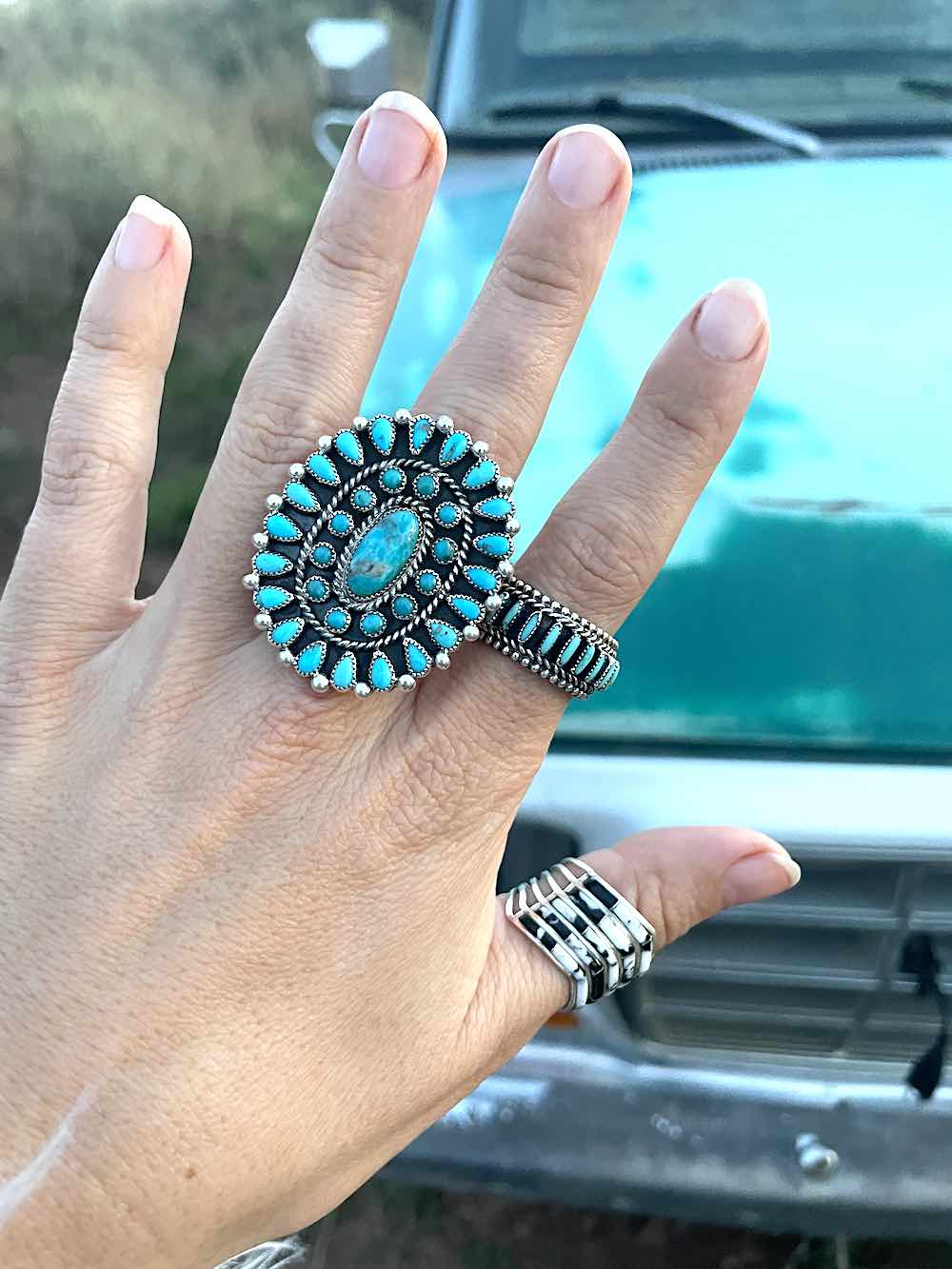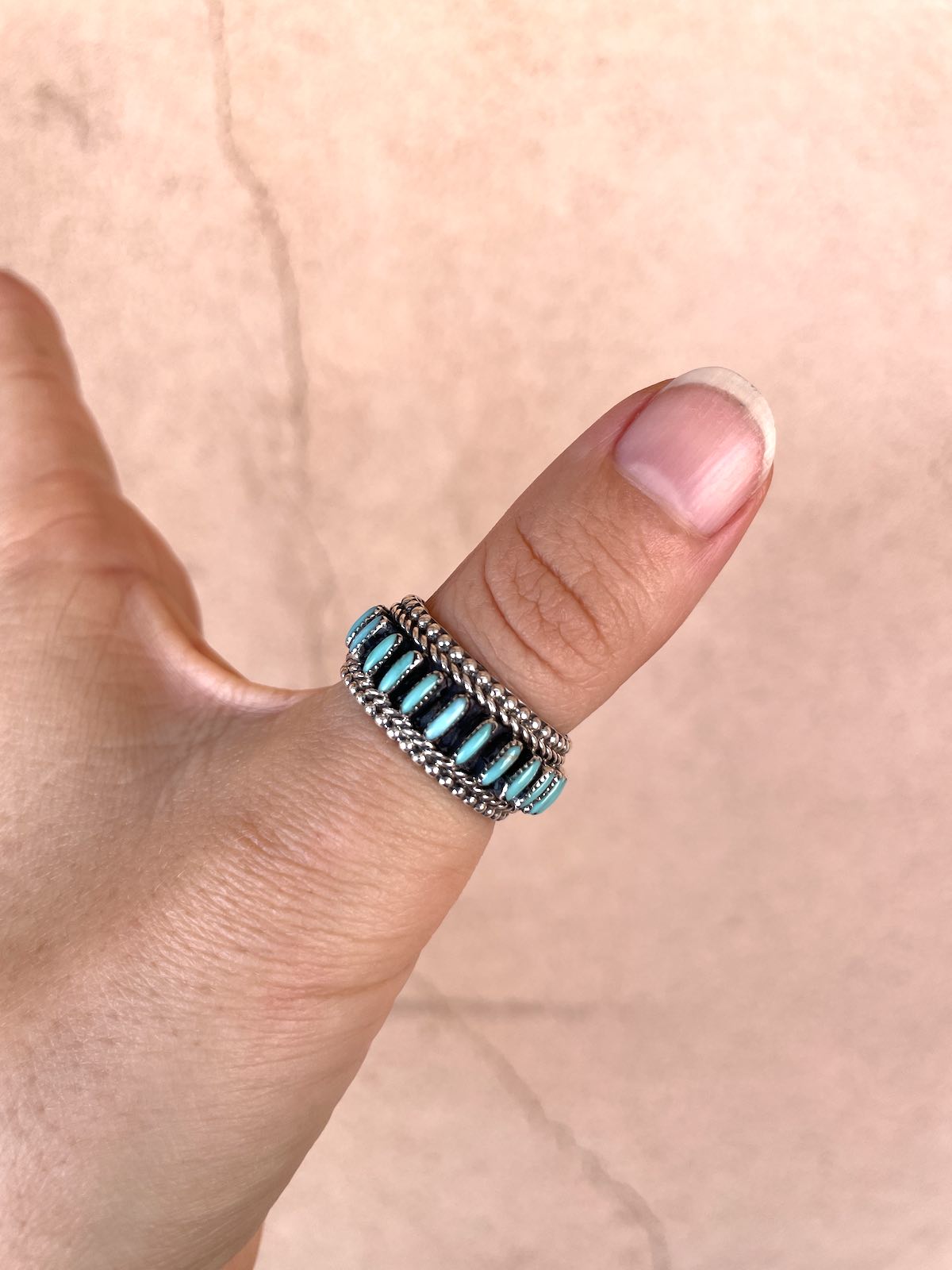 I don't wanna say this is the GREATEST RING OF ALL TIME.... but I kinda wanna say THIS IS THE GREATEST RING OF ALL TIME!!!!! 

Thumb ring? Check! 
Index ring? Check! 
Pinky ring? Check! 
However you wanna rock this badboi, not only will it do the job, it'll look mightyyyyy fiiiine doing it!!! 
Super dooper impressive silverwork by Harry, one of the best Navajo artists in the game -who has as wicked a sense of humor as he does talent!
925 sterling silver and hand inlaid with Turquoise stones the entire way 'round! Think about how much work that takes to create each and every bezel... this is serious artistry right here!! 
*** SIZING: We recommend going up 1/2 a size from your

standard

 size to accommodate for the thick band ***