RTS ★ SHEENA JACK Squash Blossom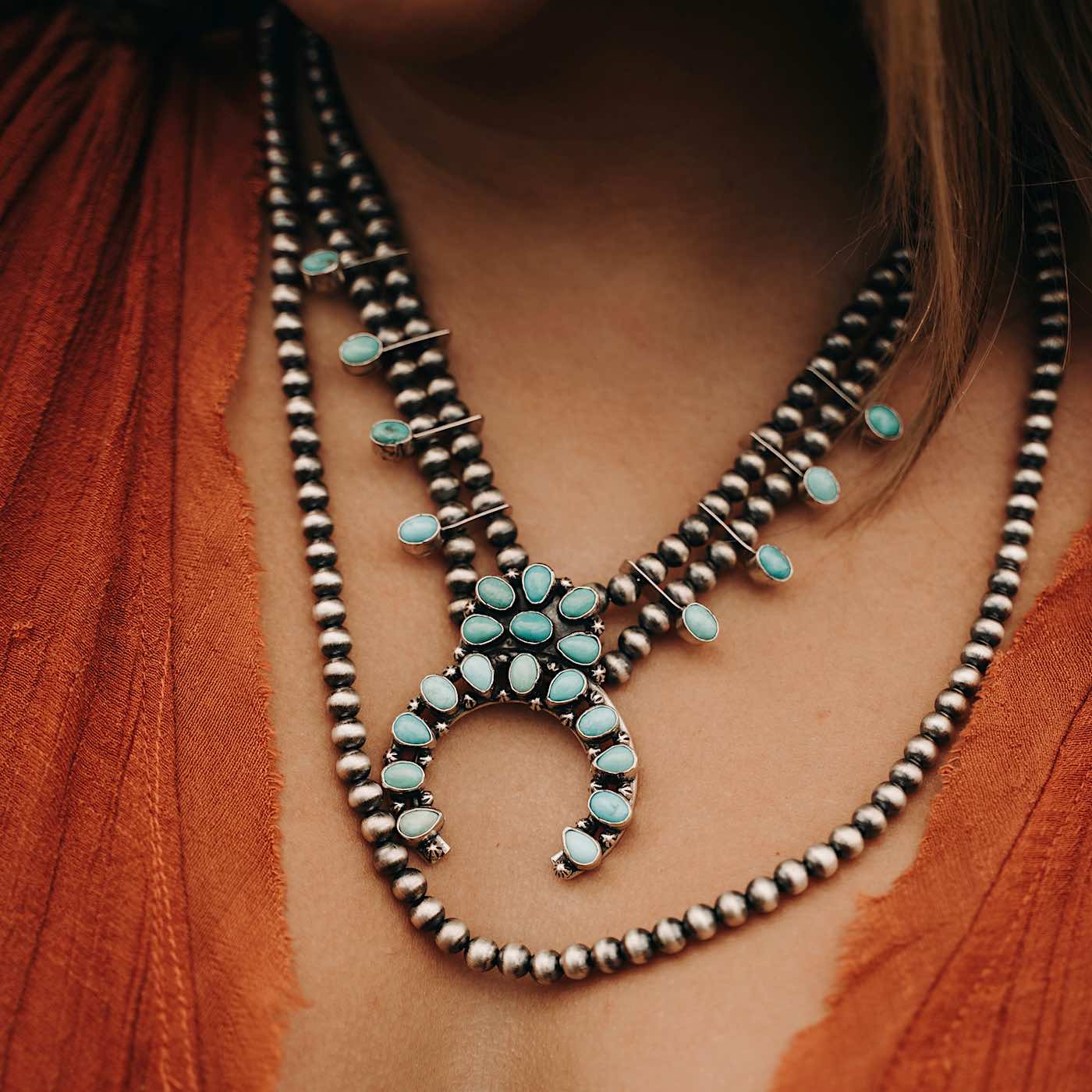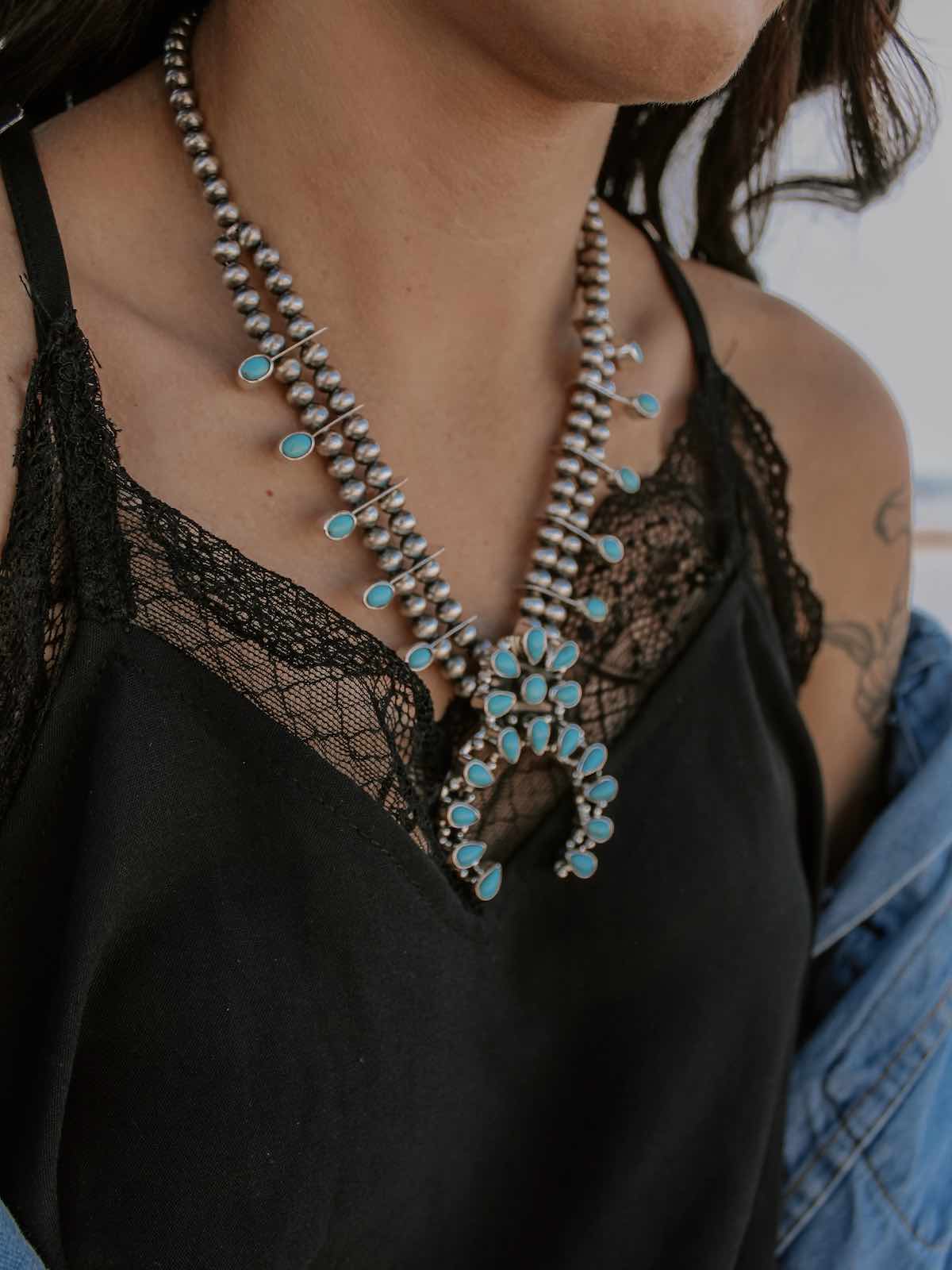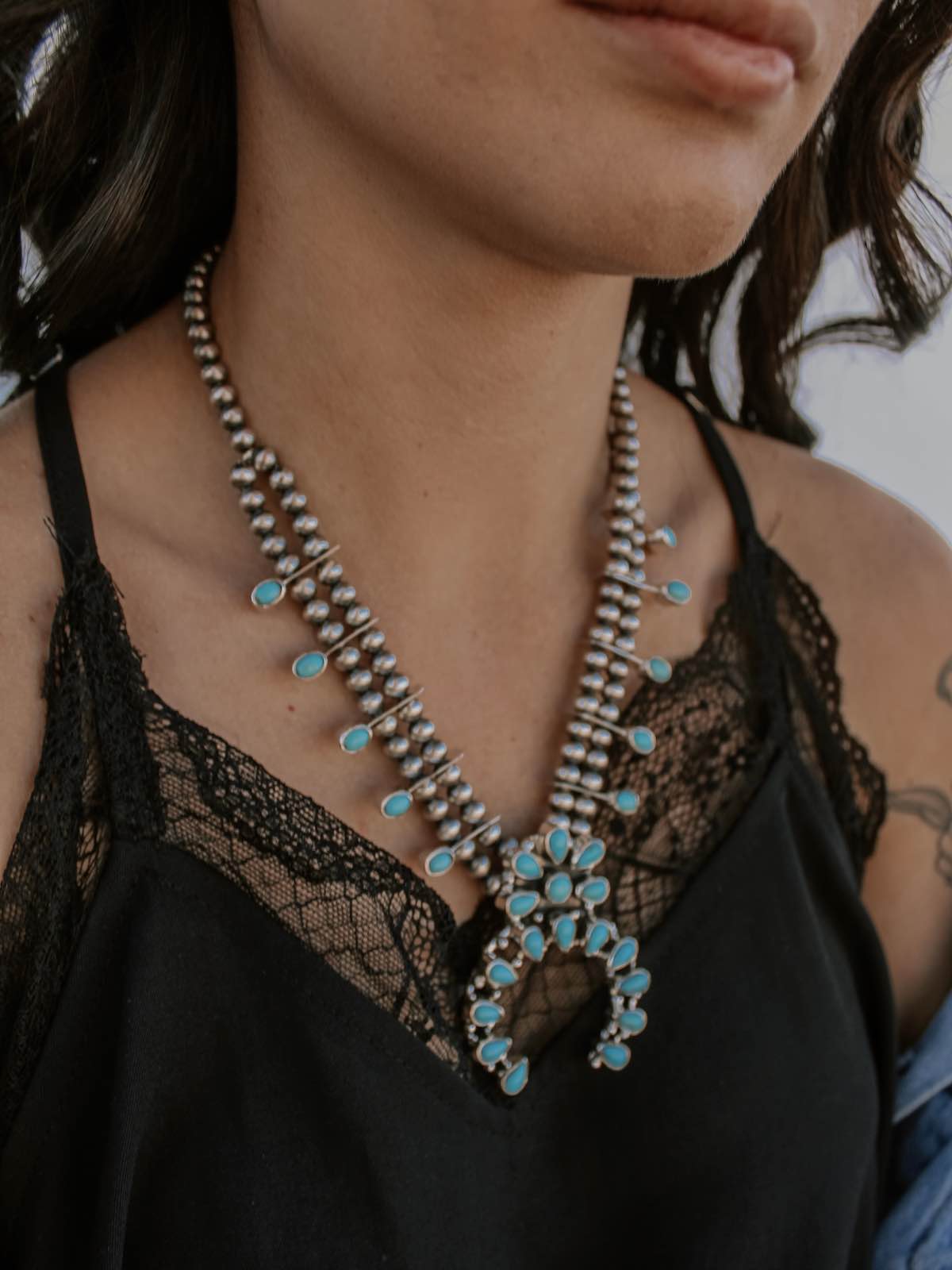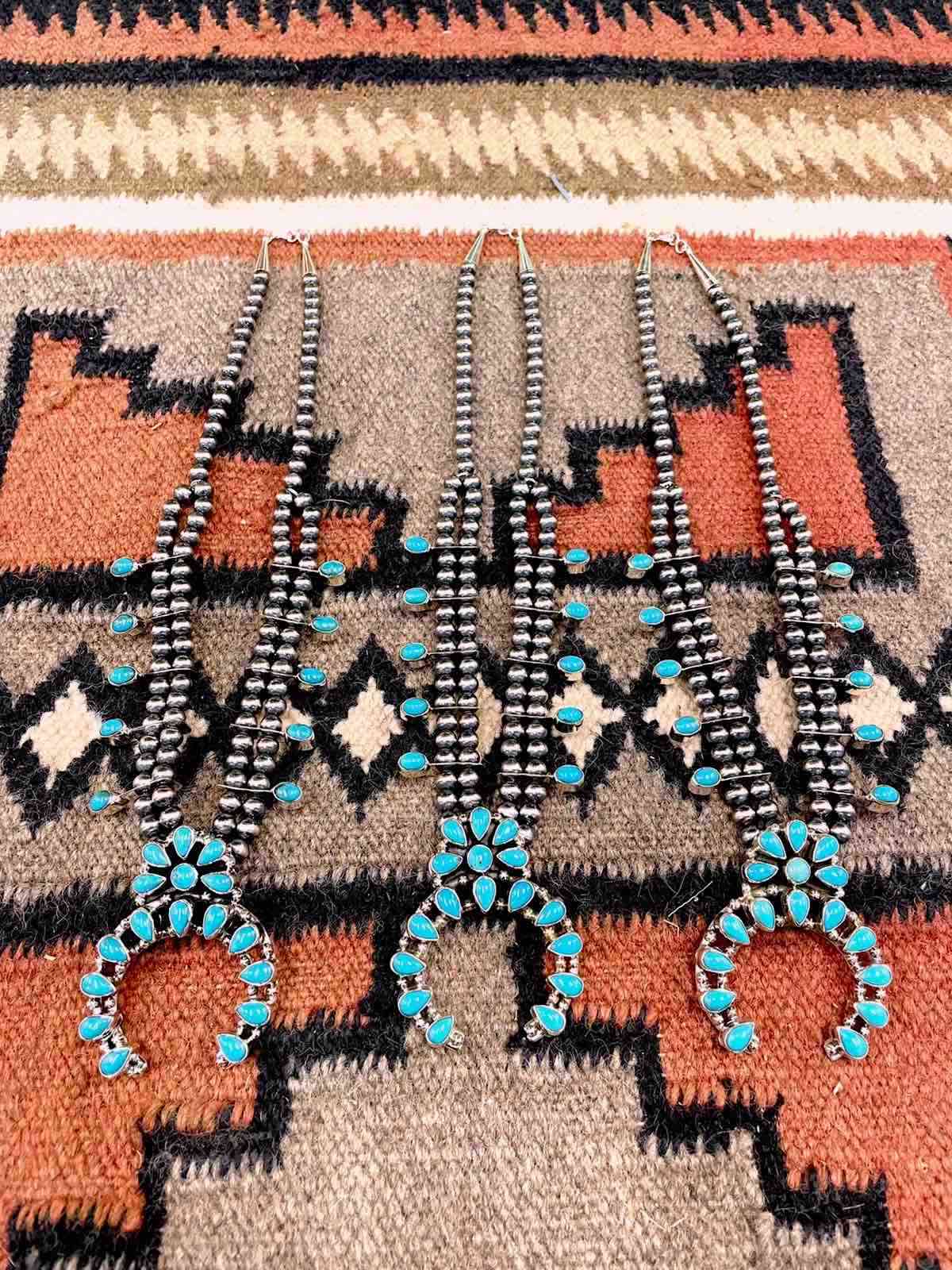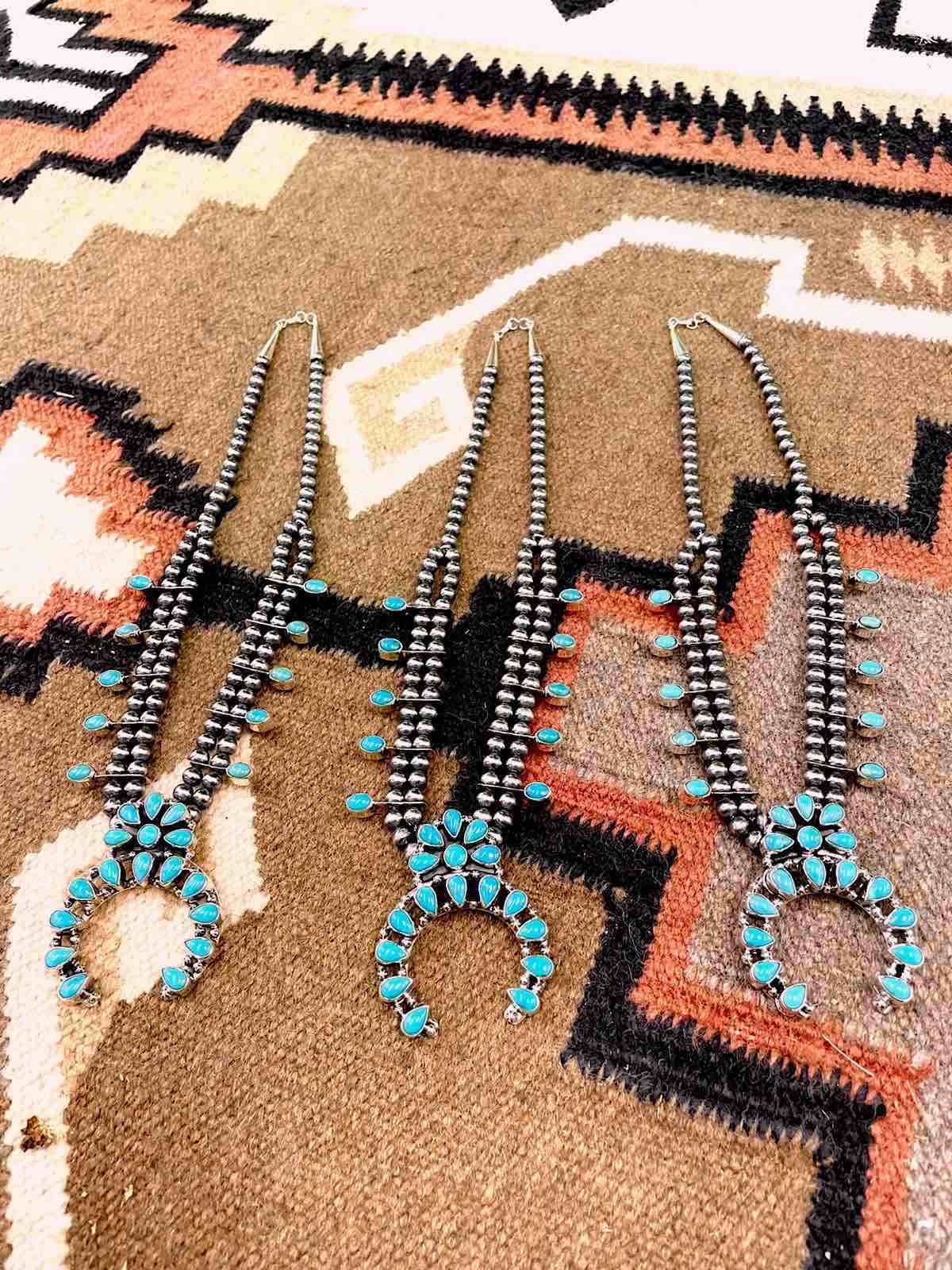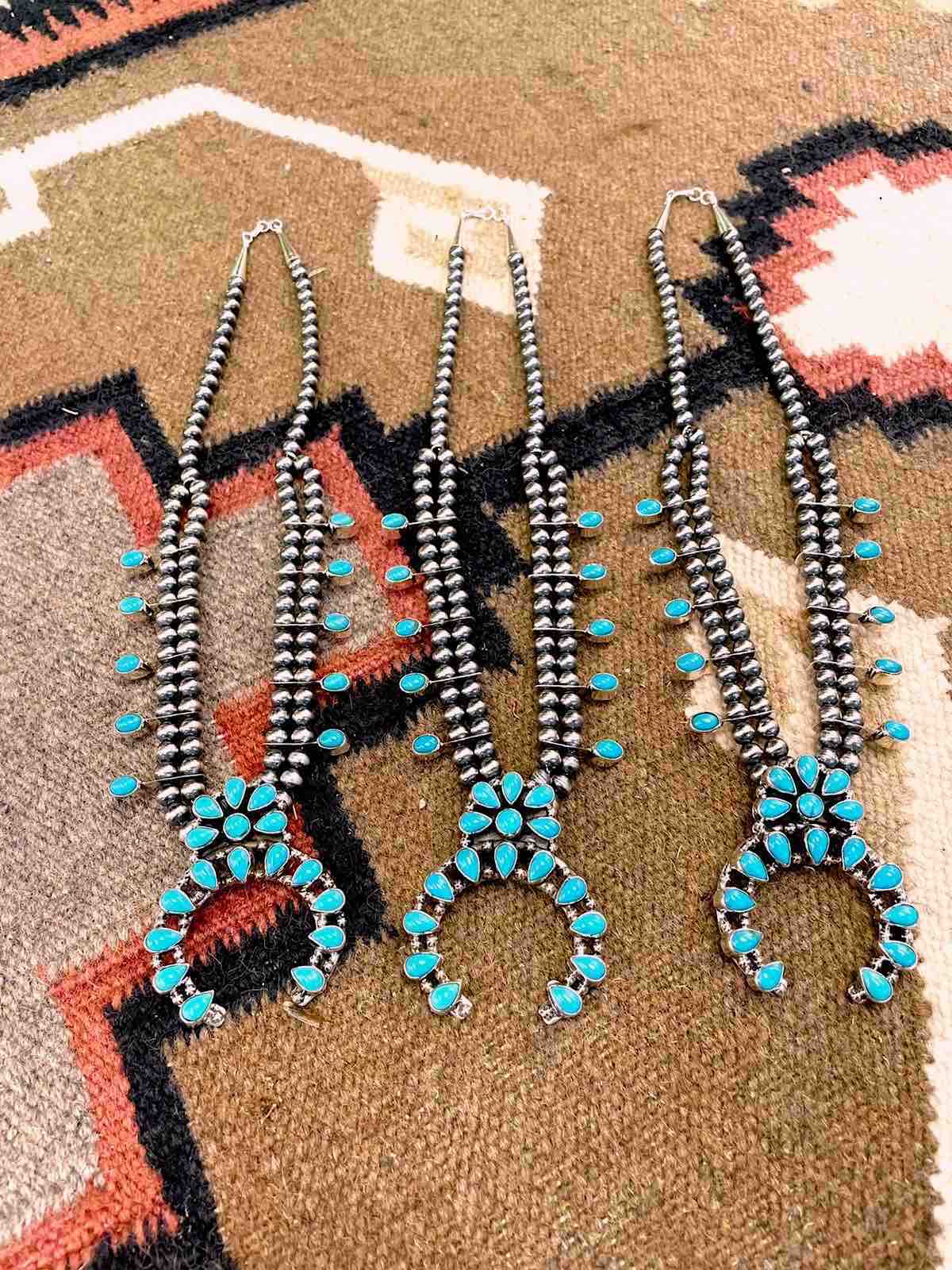 Incredible Navajo made squash blossom necklace with full sterling silver metalwork and Navajo Pearls! Stand out piece without the usual hefty tag of your typical squash. 
Look so good- you could almost EAT them 
(but dont, cause they'll crack yo teeth!)
19'' long with a sterling silver 3'' extender chain.