RTS ★ AMBITIOUS 5 STONE CUFF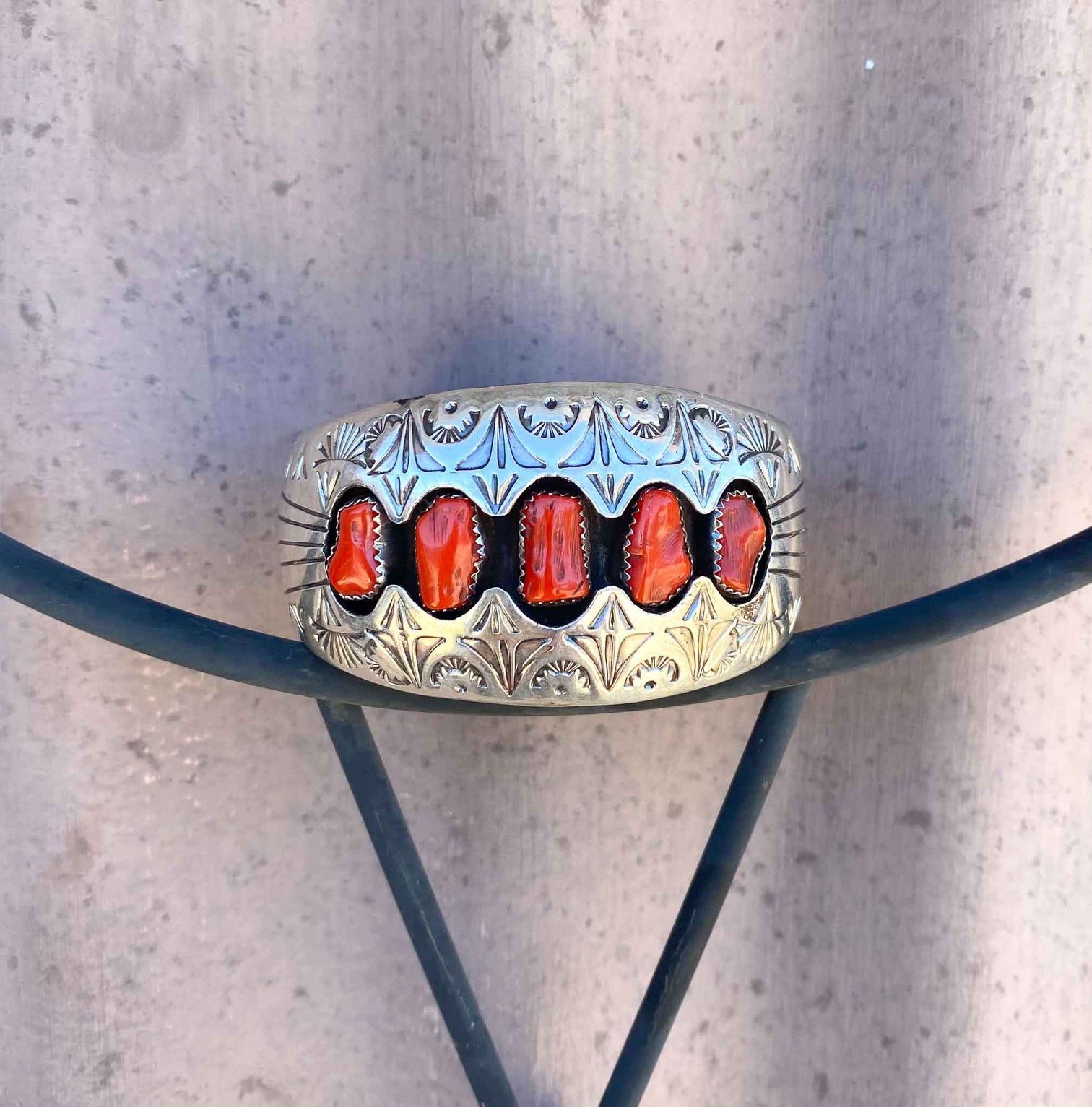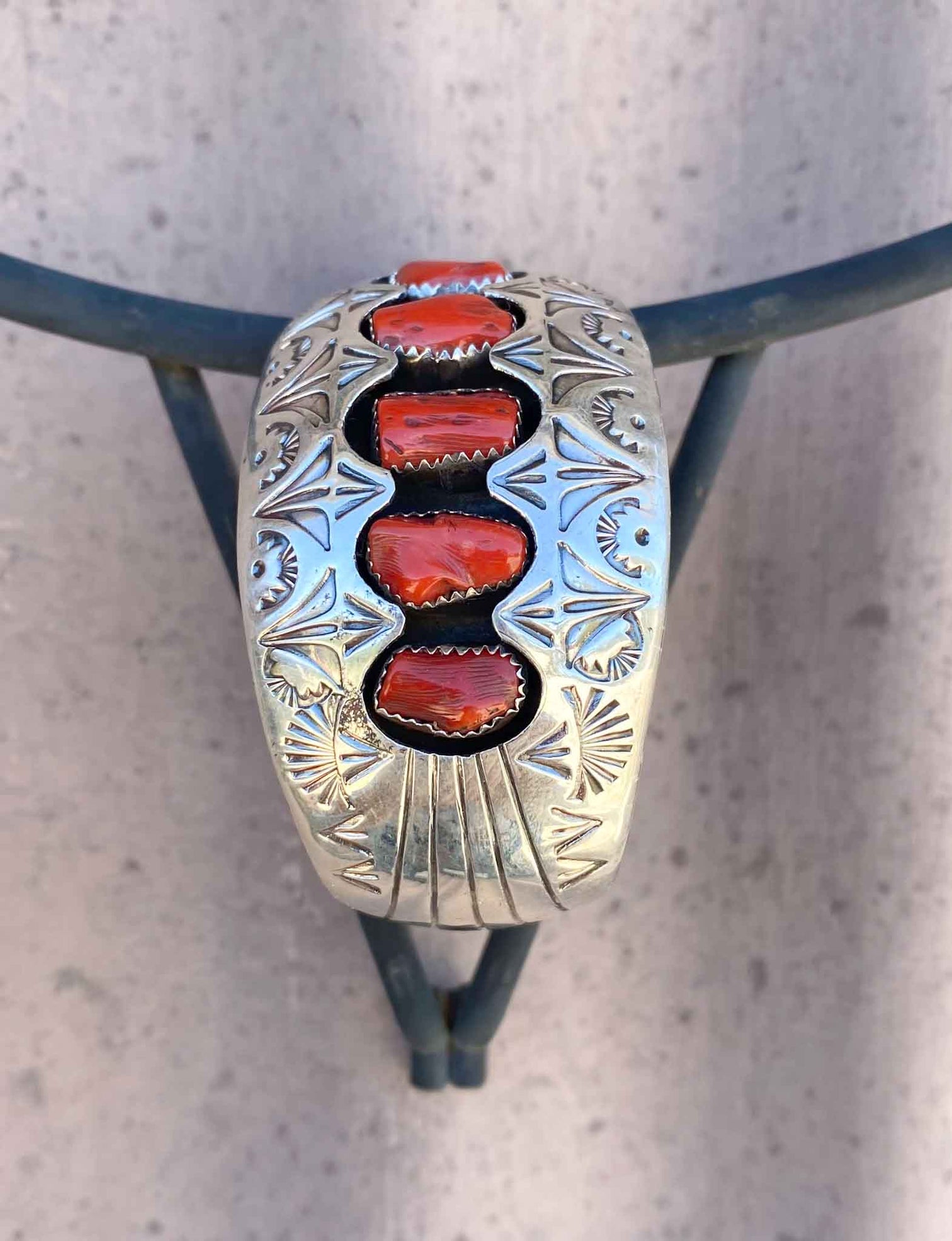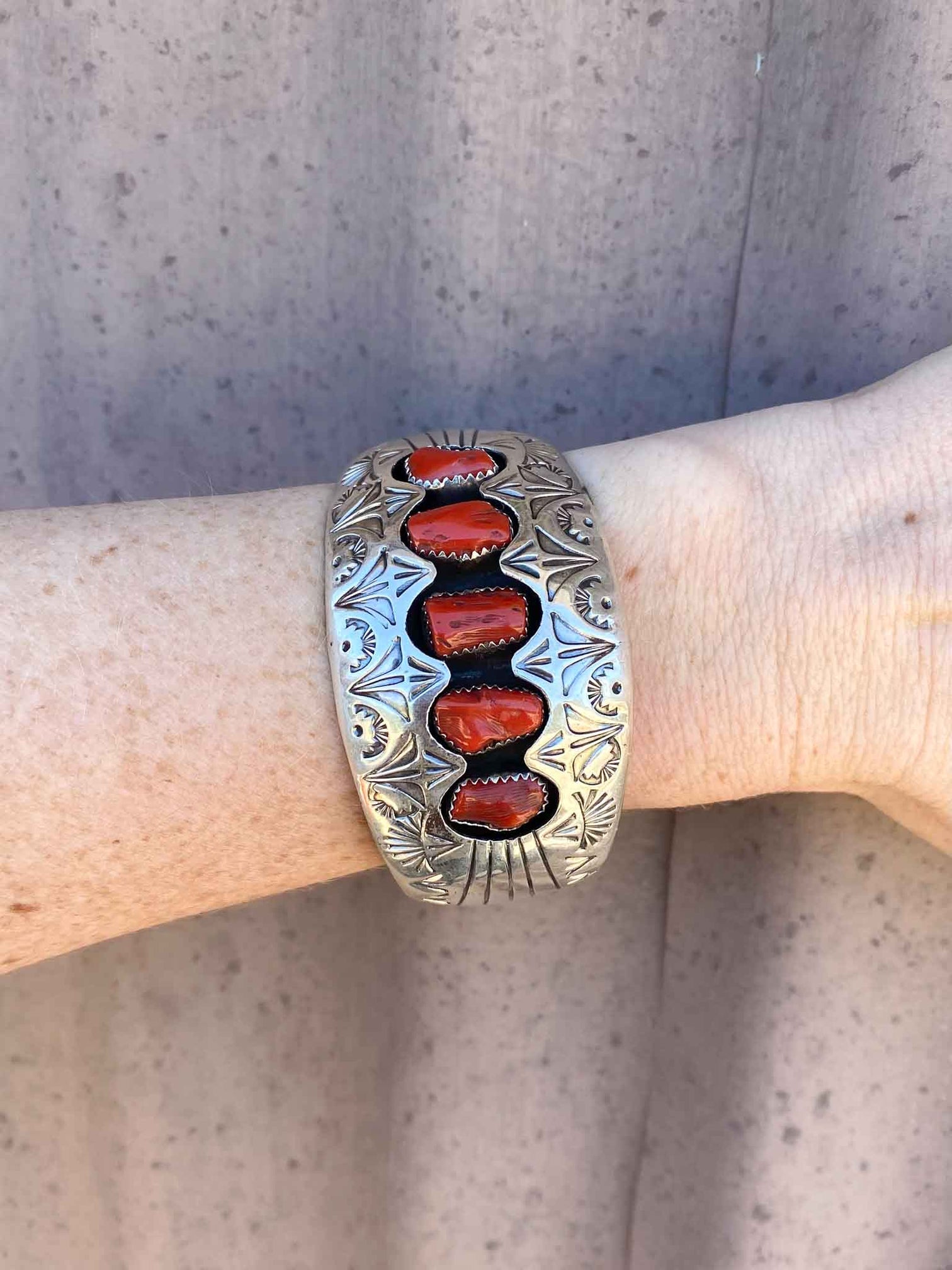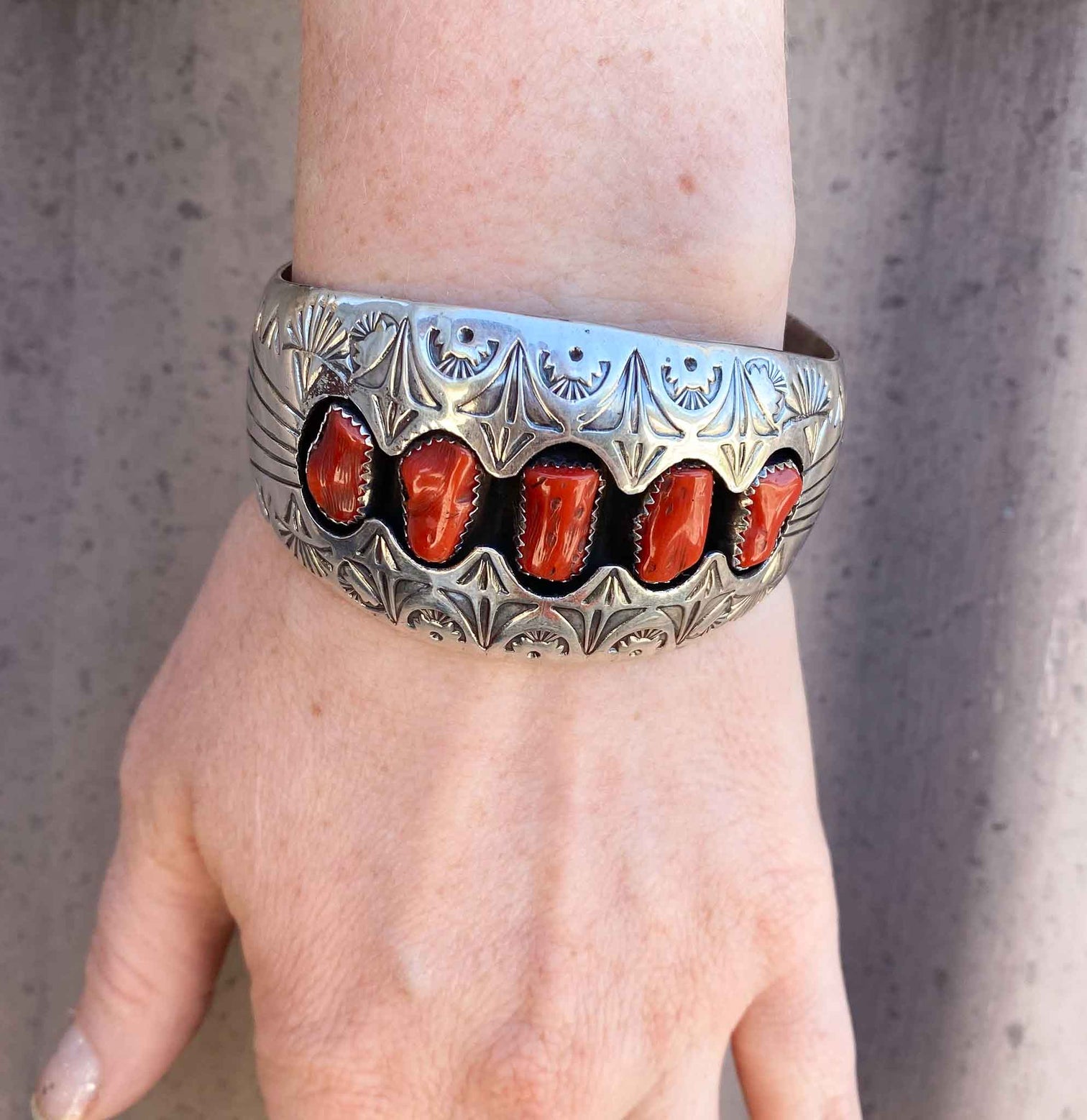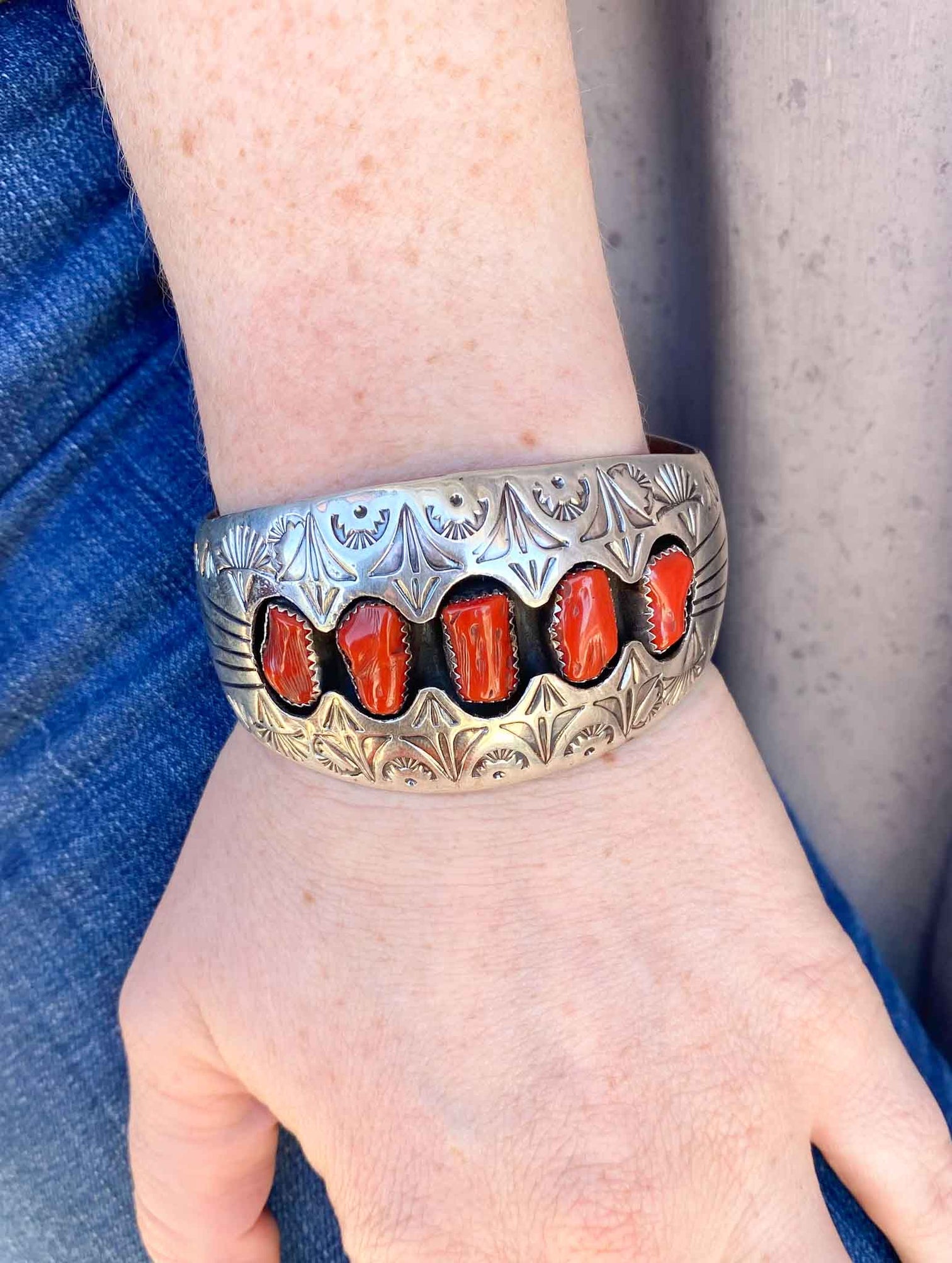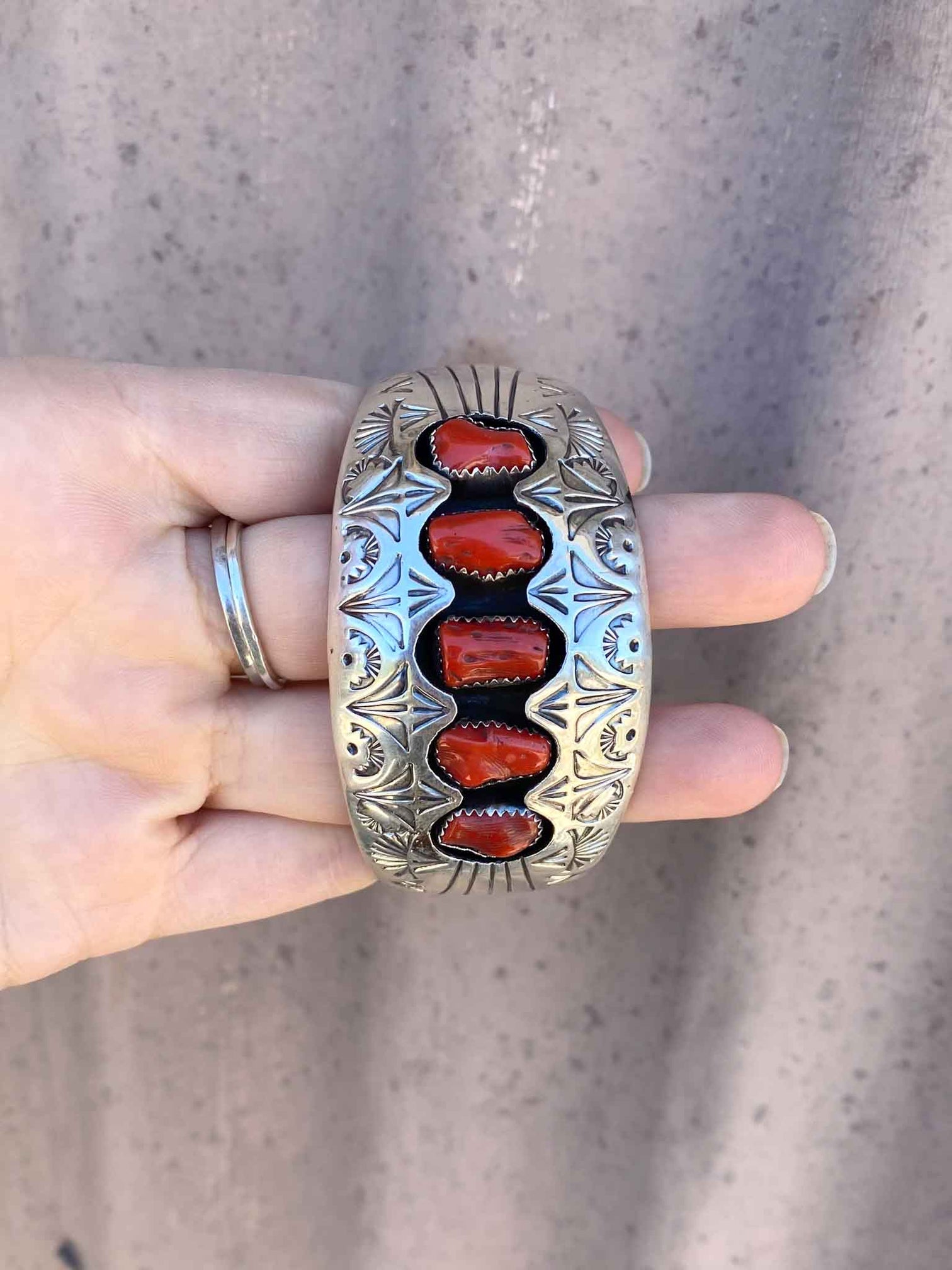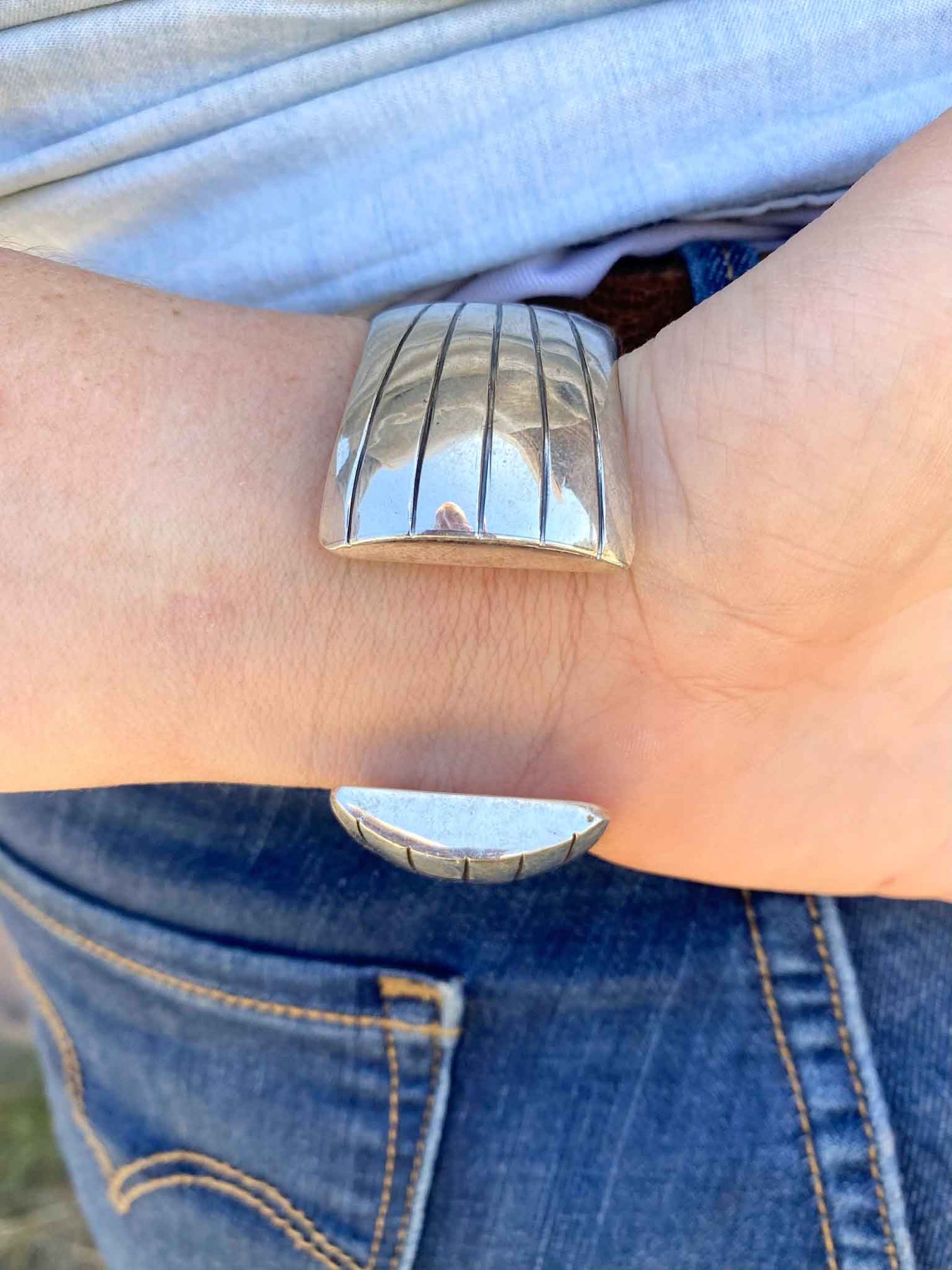 We know you aren't messing around with this cuff on your wrist!
Handcrafted 925 Sterling Silver cuff made by P. Benally.
They slayed on this VINTAGE cuff!
5 inlaid Coral nuggets framed by gorgeous sterling silver stamping.
Looks just as rad in the back as the front! 
Firm cuff with 2 1/2 inch diameter. Bendable.
Fits small/medium wrist