RTS ★ NEW Chevron Cuff ★ WHITE BUFFALO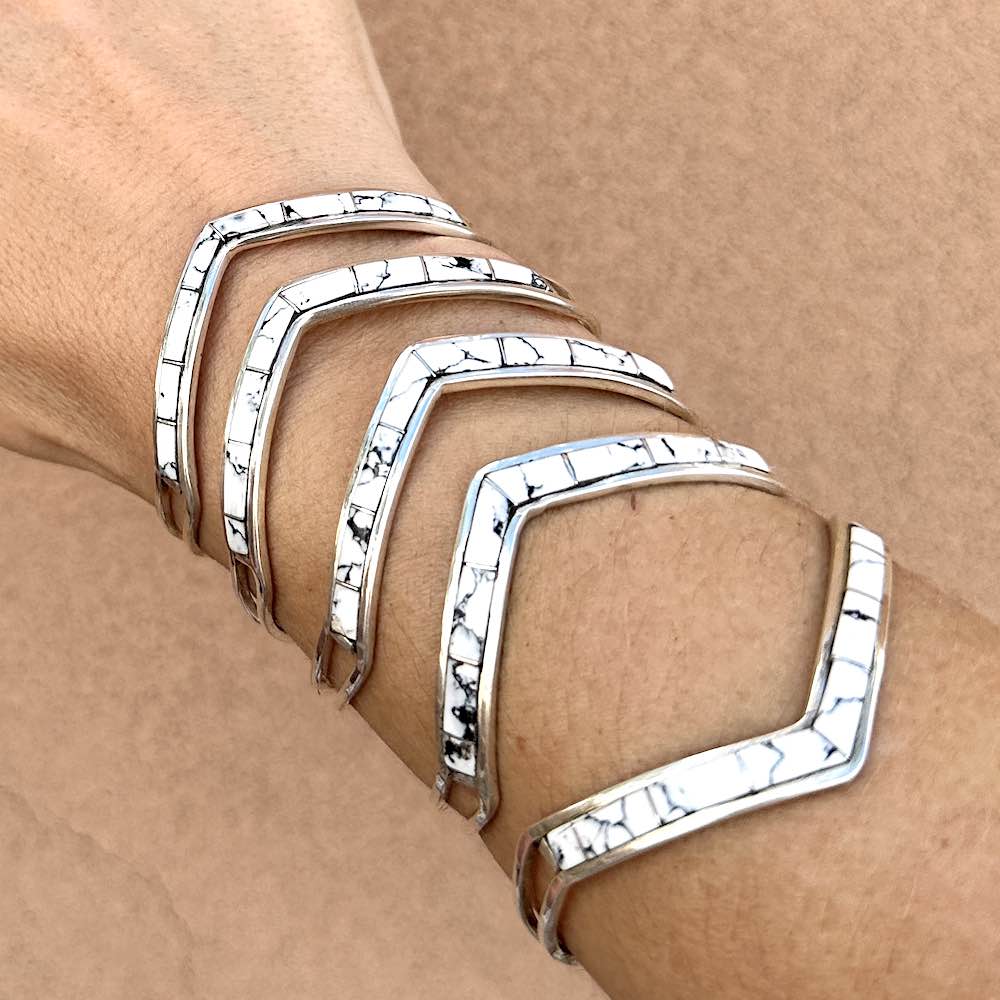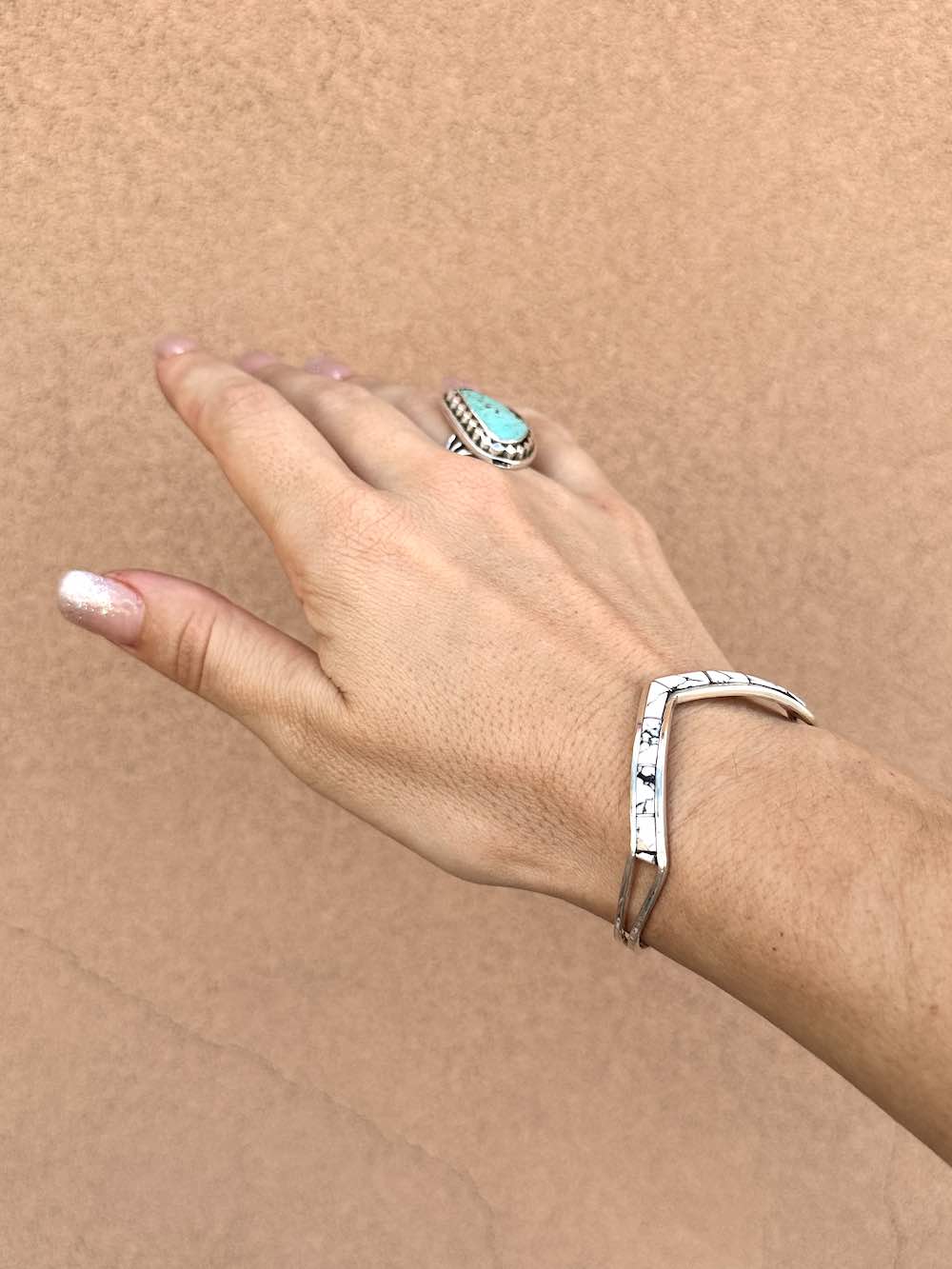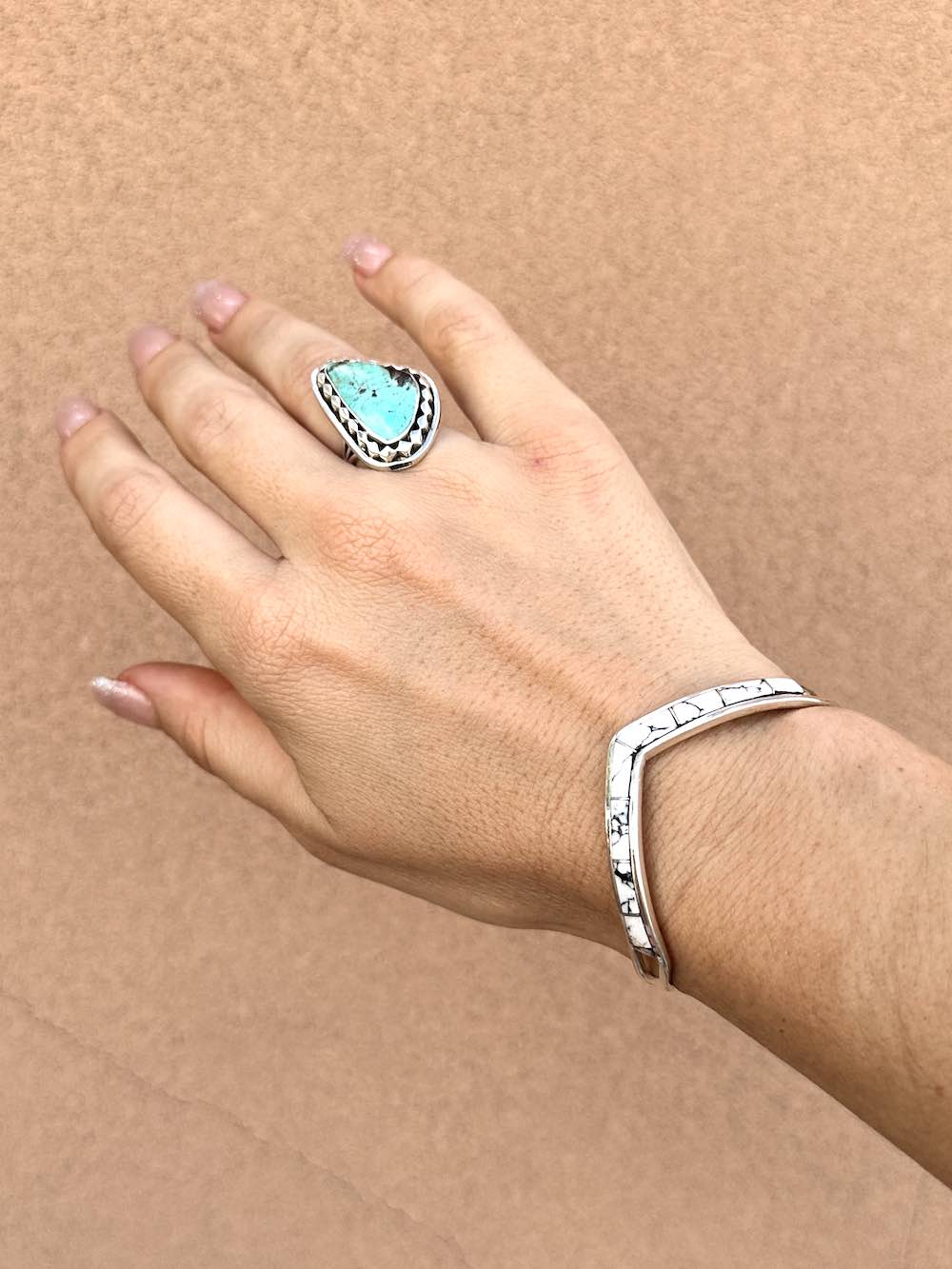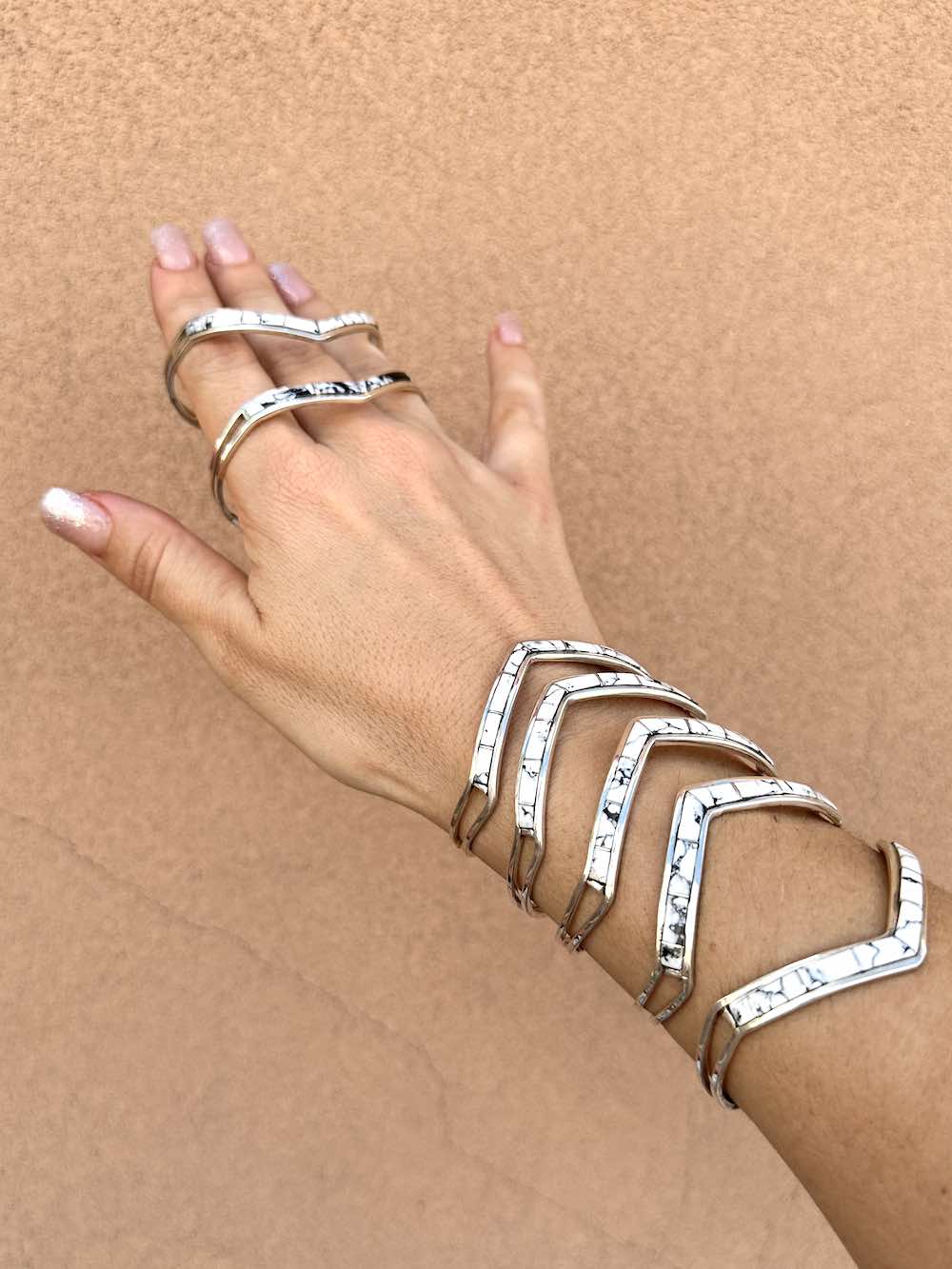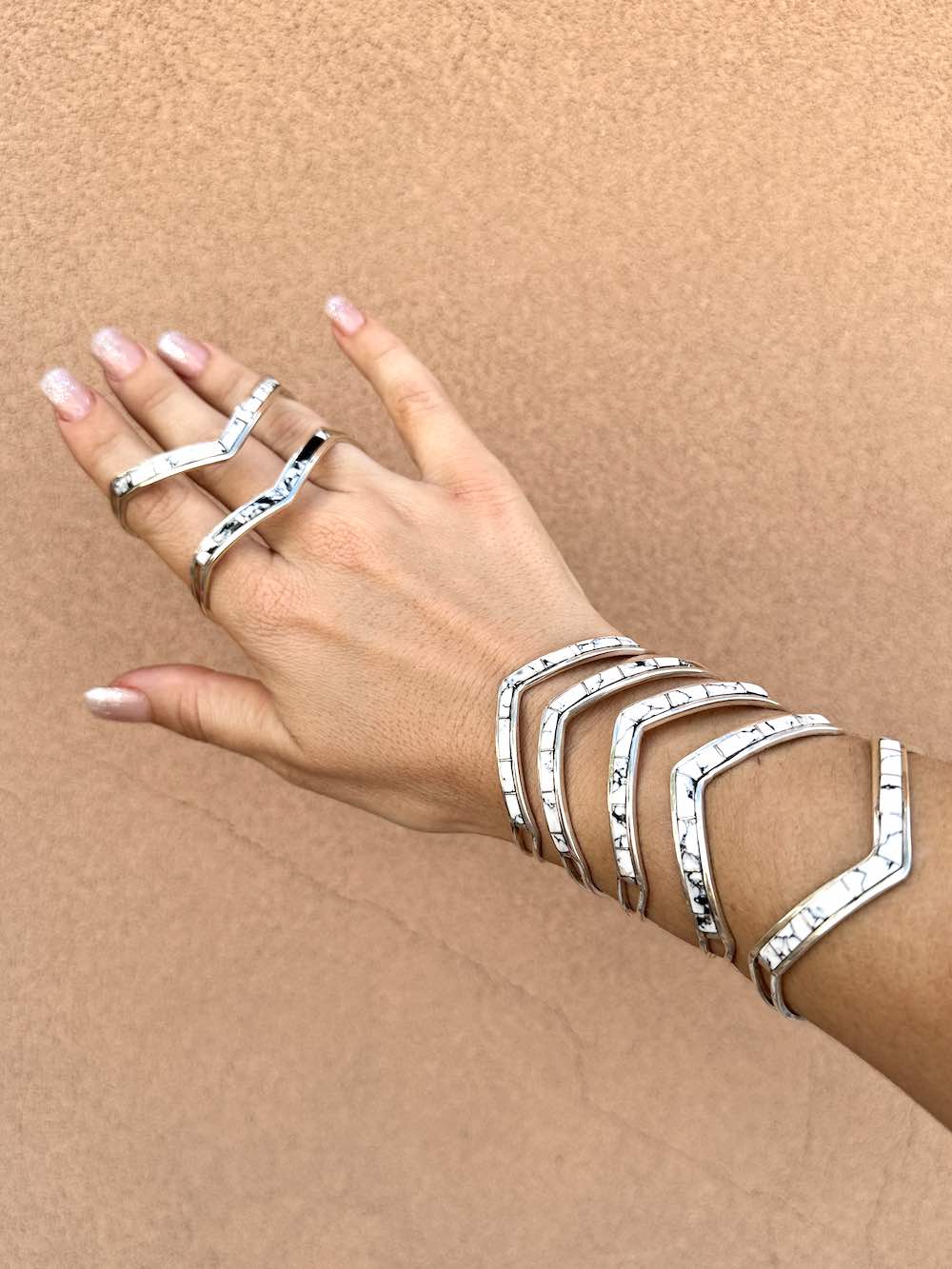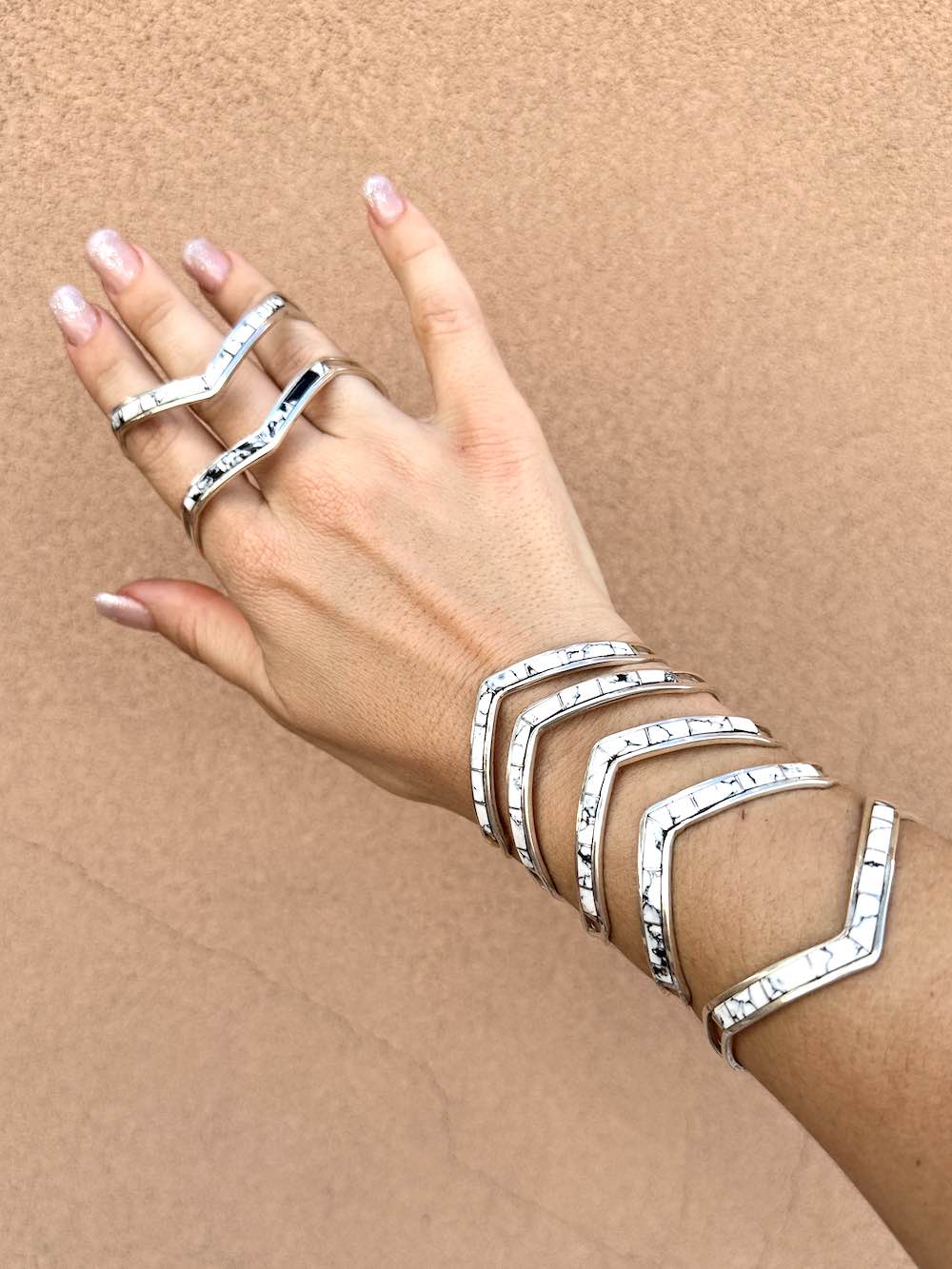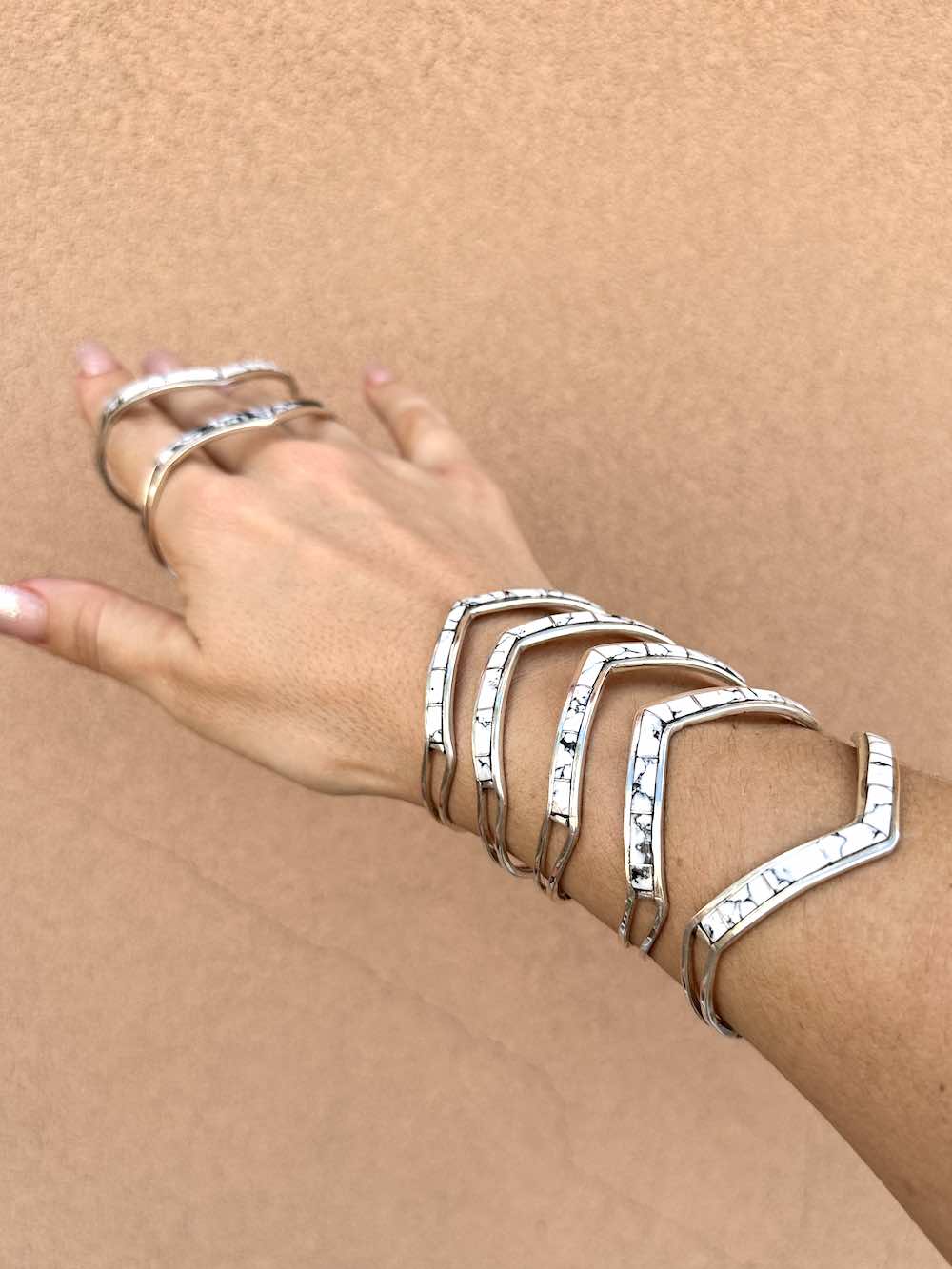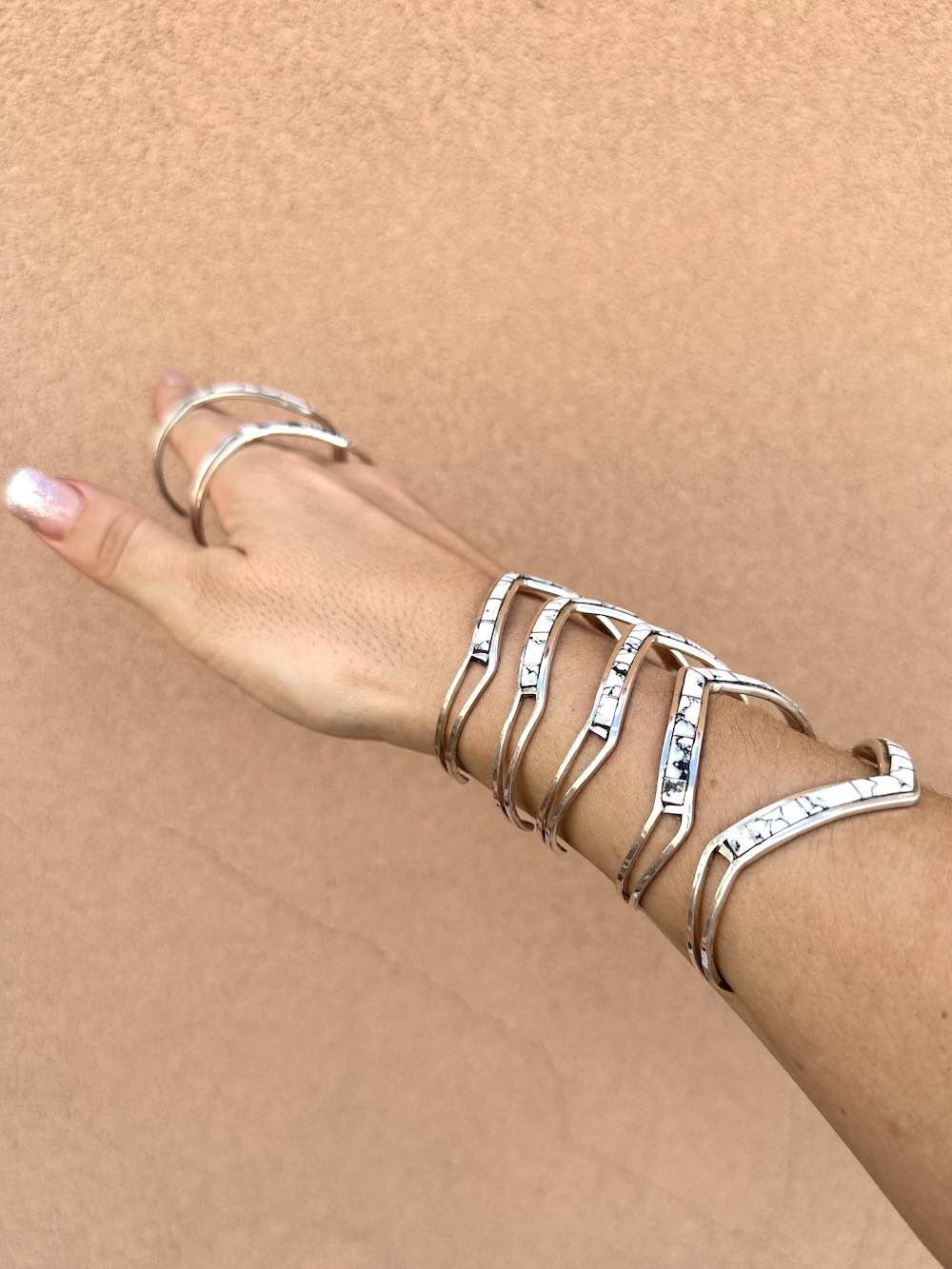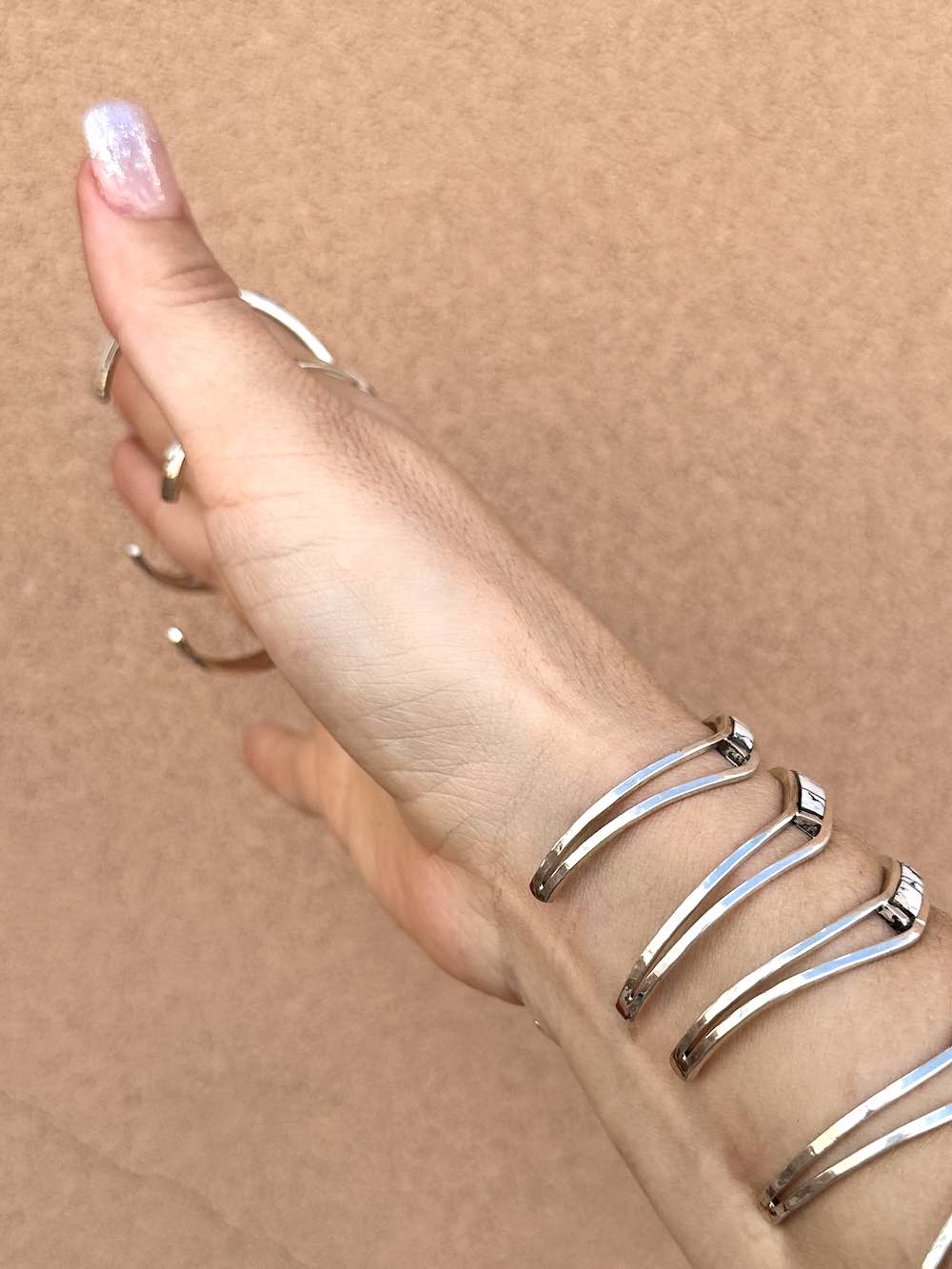 GAHHHHH!!!
Incredible chevron cuffs made from 925 sterling silver with quality inlay White Buffalo. These babies look incredible on!!! 
✭
Artist: Jamie Johnson
Size: Full circumference 6''. Metal to metal (opening) 5''
Note ✭ ✭ ✭  Cannot be adjusted otherwise inlay will pop out.