RTS ★ MARQUISE TWIST CUFF ★ BLUE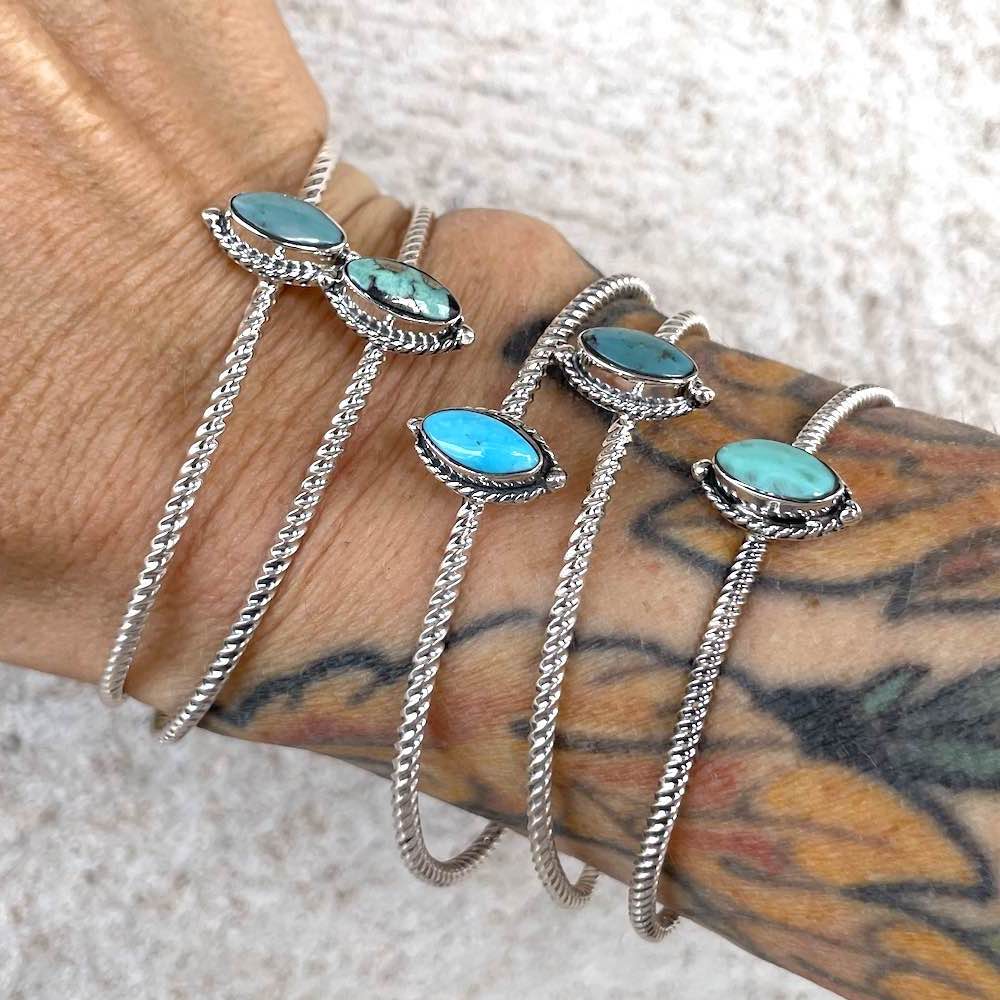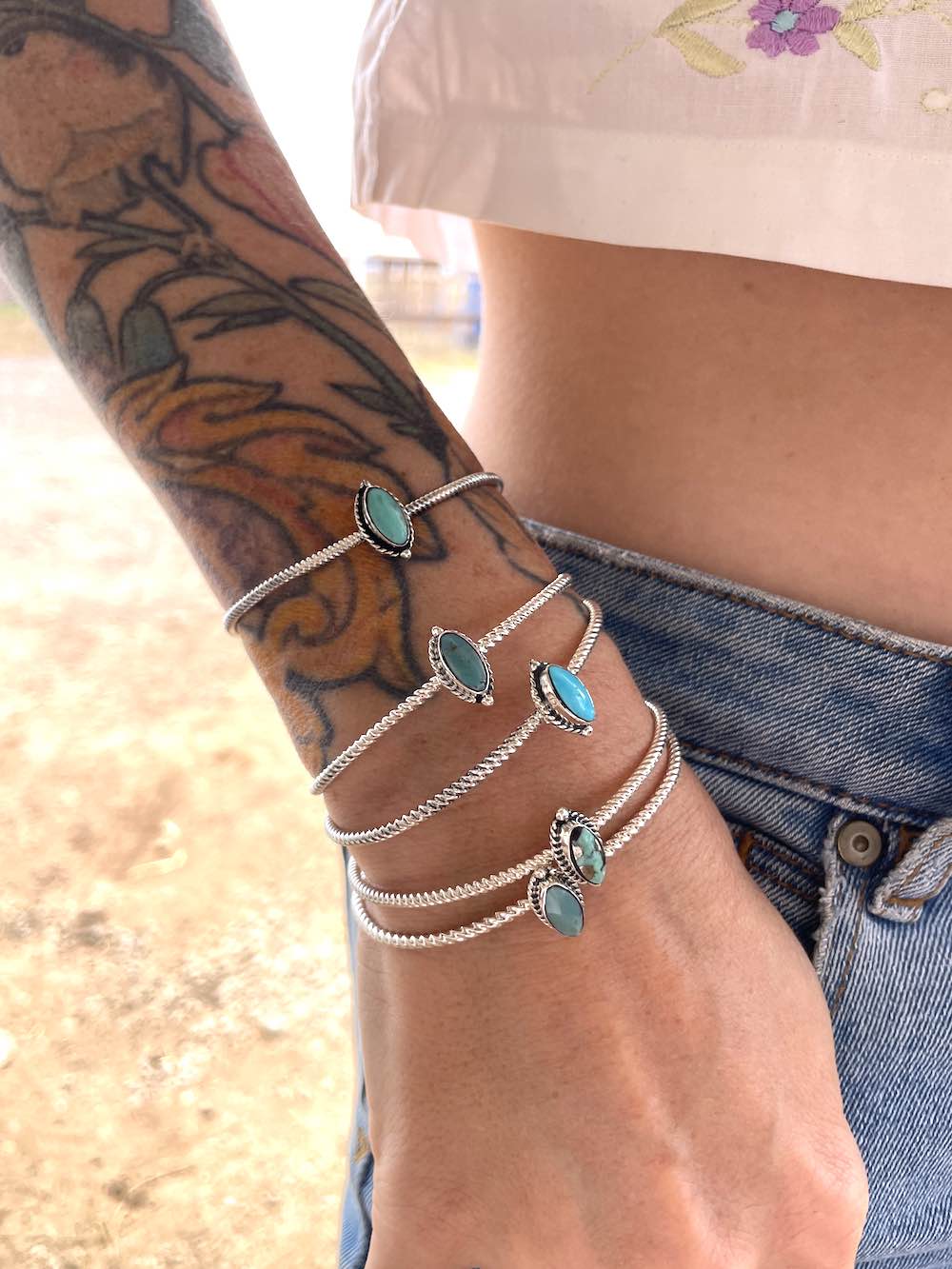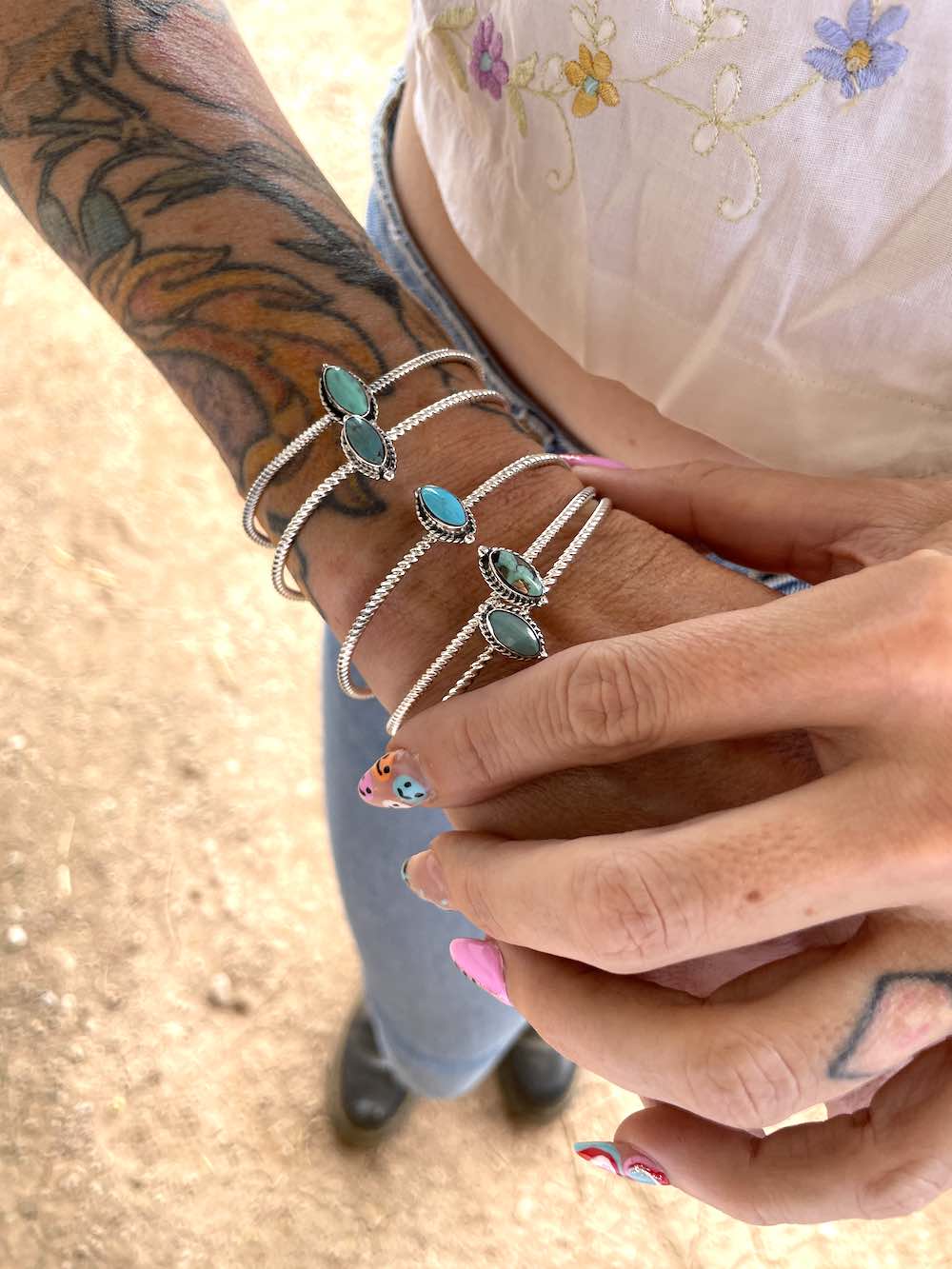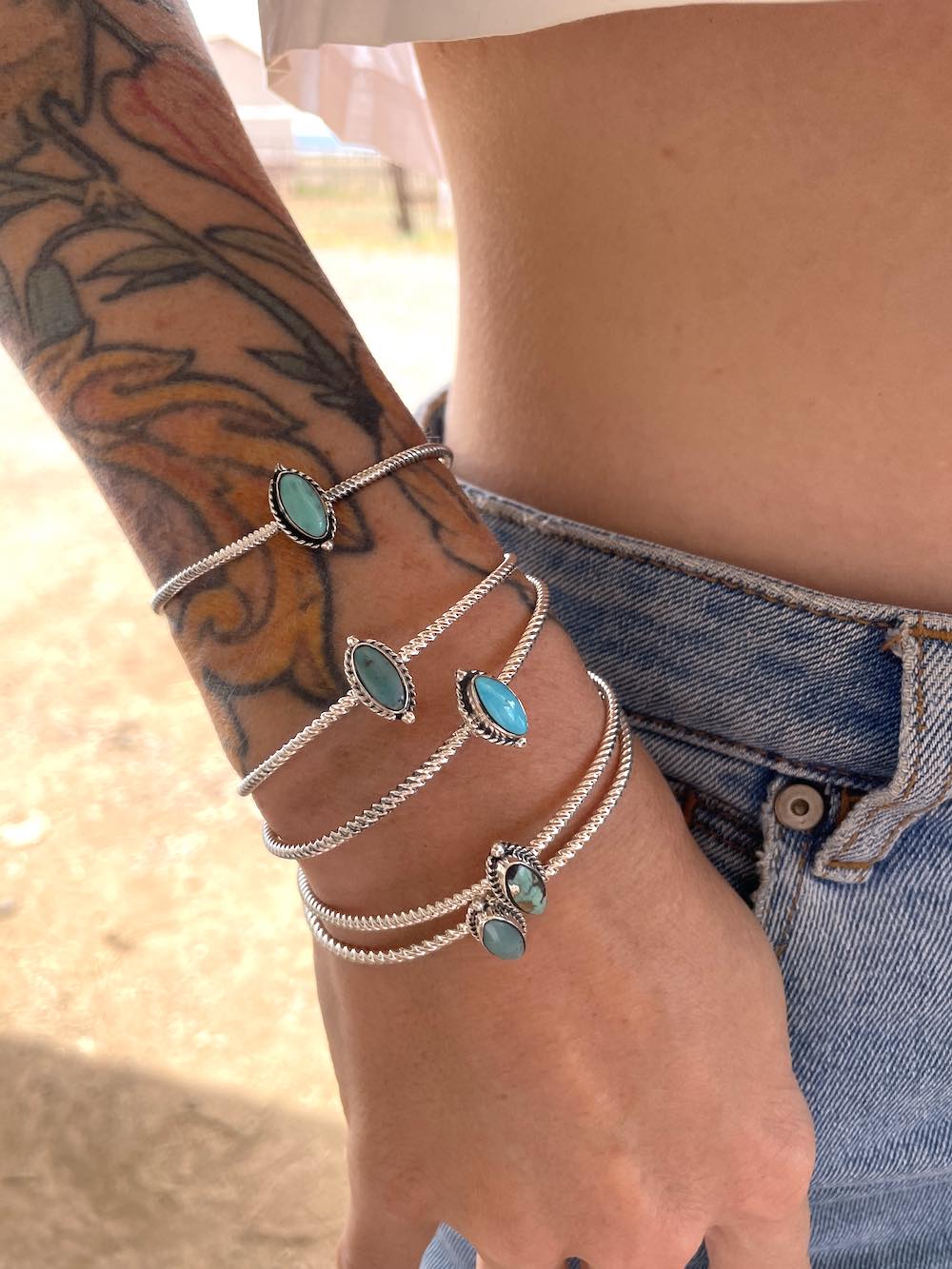 Your fave new cuff has arrived!! 
Simple, beautiful, lightweight cuff handcrafted with Genuine Campitos Turquoise and 925 sterling silver. 
Twisted open back that can be squeezed onto the wrist for a perfect fit! 
Color ranges from a light faded blue to a blue-green.