RTS ★ CAMPITOS CANDY CUFF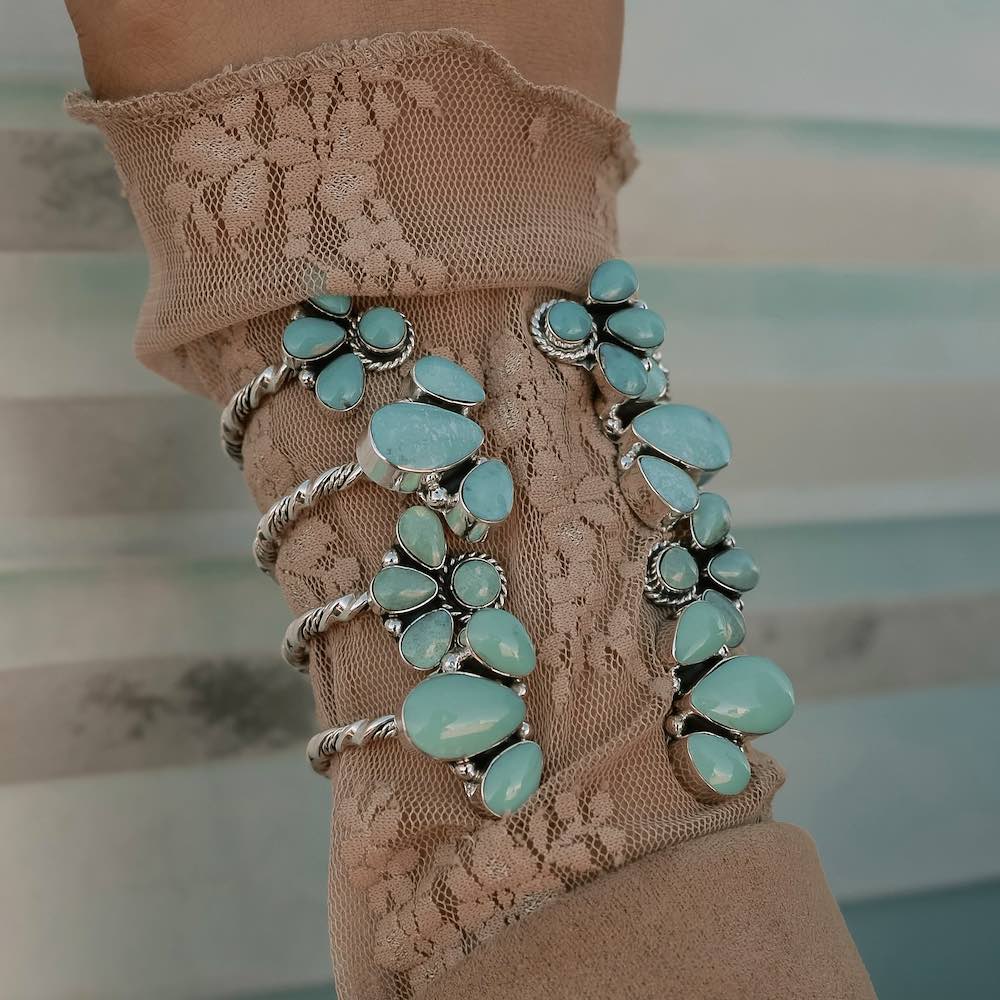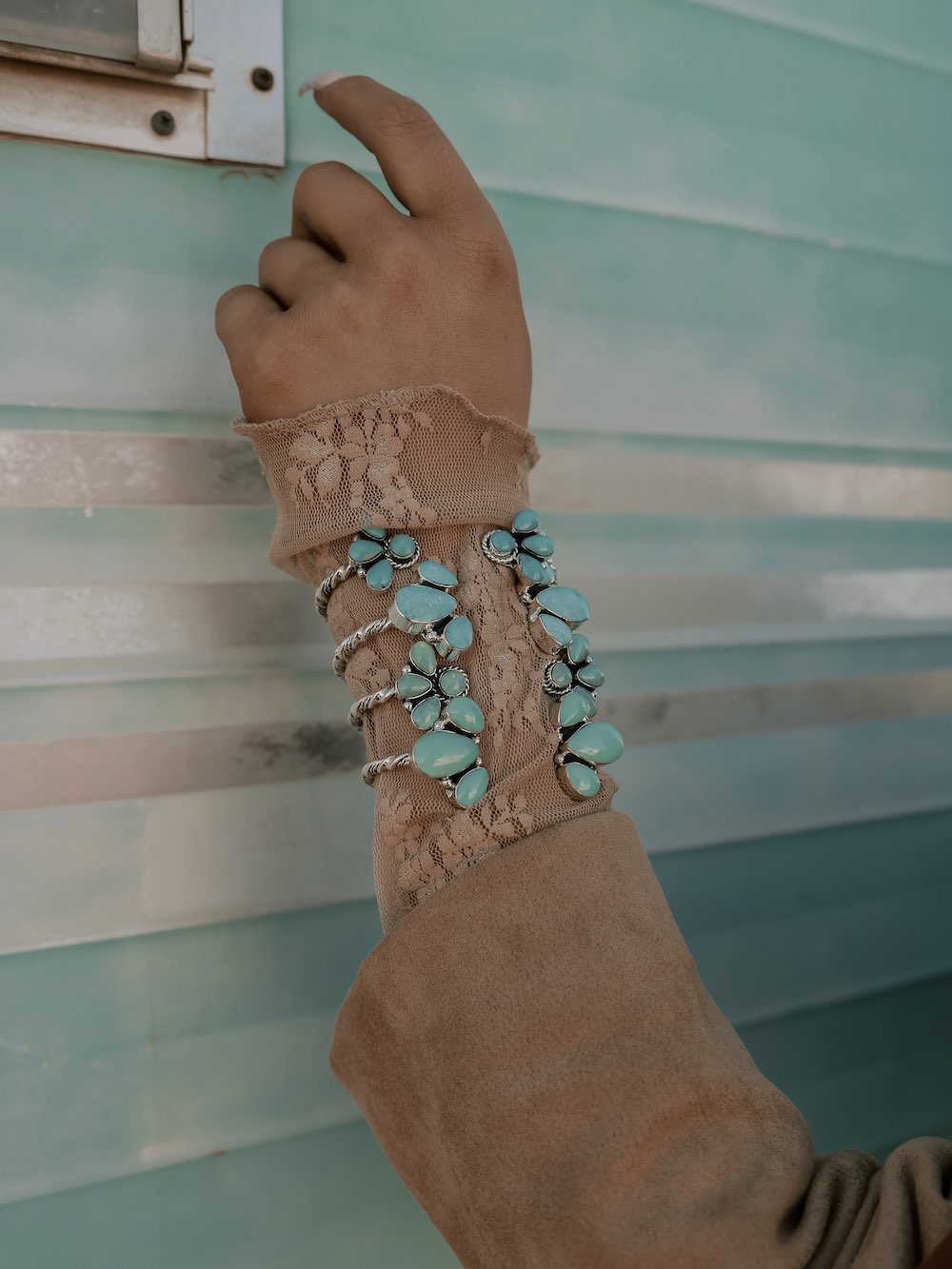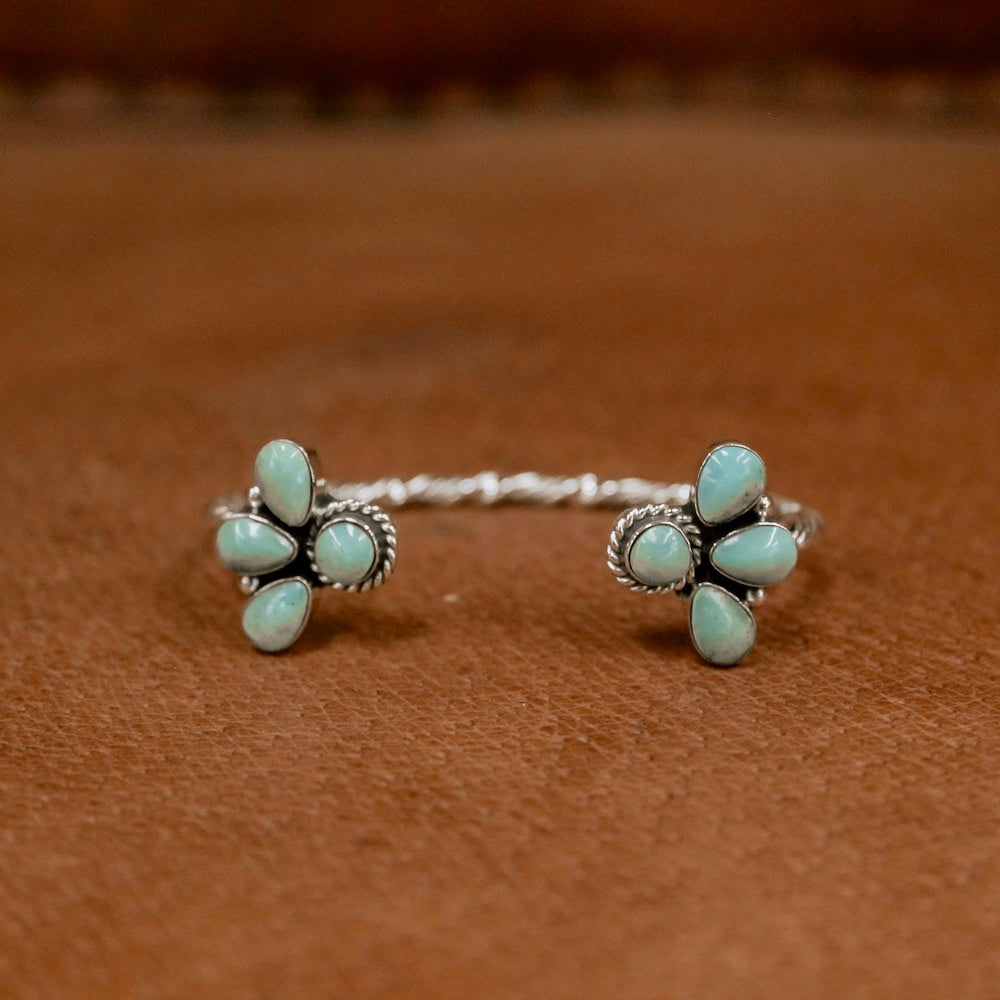 Looove these sweet cuffs!!! 
Handcrafted 925 sterling silver Campitos Turquoise cuff with mixed silver wrap around cuff and 6 beautifully inlaid stones. (3 on each side) 
Campitos ranges from a soft green-blue to a deep blue. 
Picked at random~ each one is stunning!!! 
Sits at 60mm diameter at Its smallest with stretch to 70mm.
Ideal for Small wrists.