RTS ★ WILD LOVE Ring ★ WHITE BUFFALO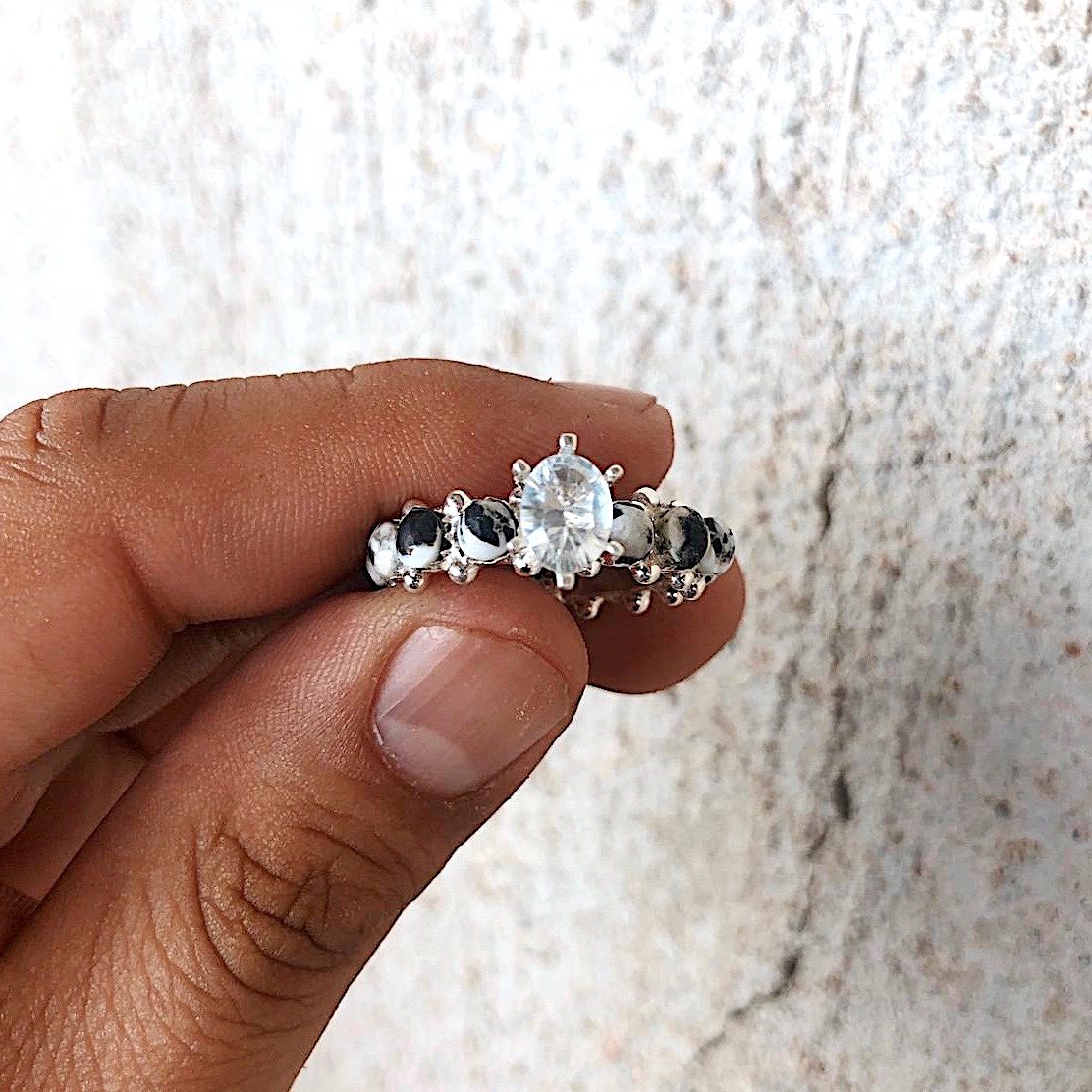 Love, love, lovvinngggg our newest ring in WHITE BUFFALO!
Sterling silver, Navajo made eternity ring with full stones of WHITE BUFFALO set off with a starburst cut crystal centre stone!! 
It doesnt get much better than this....
✭

READY TO SHIP
NOTE: WHITE BUFFALO VARIES A LOT IN COLOR. SOME PIECES WILL NATURALLY BE MORE WHITE, BLACK OR GREY.
✭
This listing is for WHITE BUFFALO only. 
Find the TURQUOISE version here!