*TINY* Bar Stacker Ring ♢ HORIZONTAL ♢ WB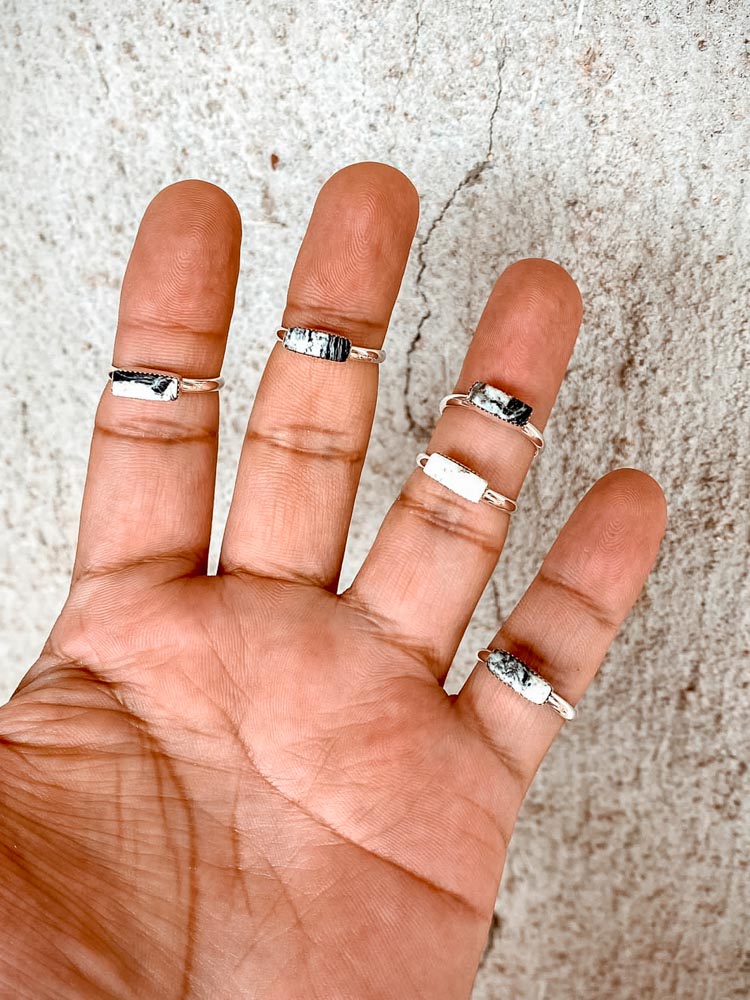 Ummm yes theyre the cutest!!! 
Ahhh yeaaaa you need one!!!! 
Handmade sterling silver stacker band with teeny bar cut stone and plain 92.5 sterling band. Made in White Buffalo!!
MADE TO ORDER
NOTE: WHITE BUFFALO VARIES A LOT IN COLOR. SOME PIECES WILL NATURALLY BE MORE WHITE, BLACK OR GREY.
✭
This listing is for WHITE BUFFALO only. 
Find the TURQUOISE version here!