*TIARA* Ring ♢ WHITE BUFFALO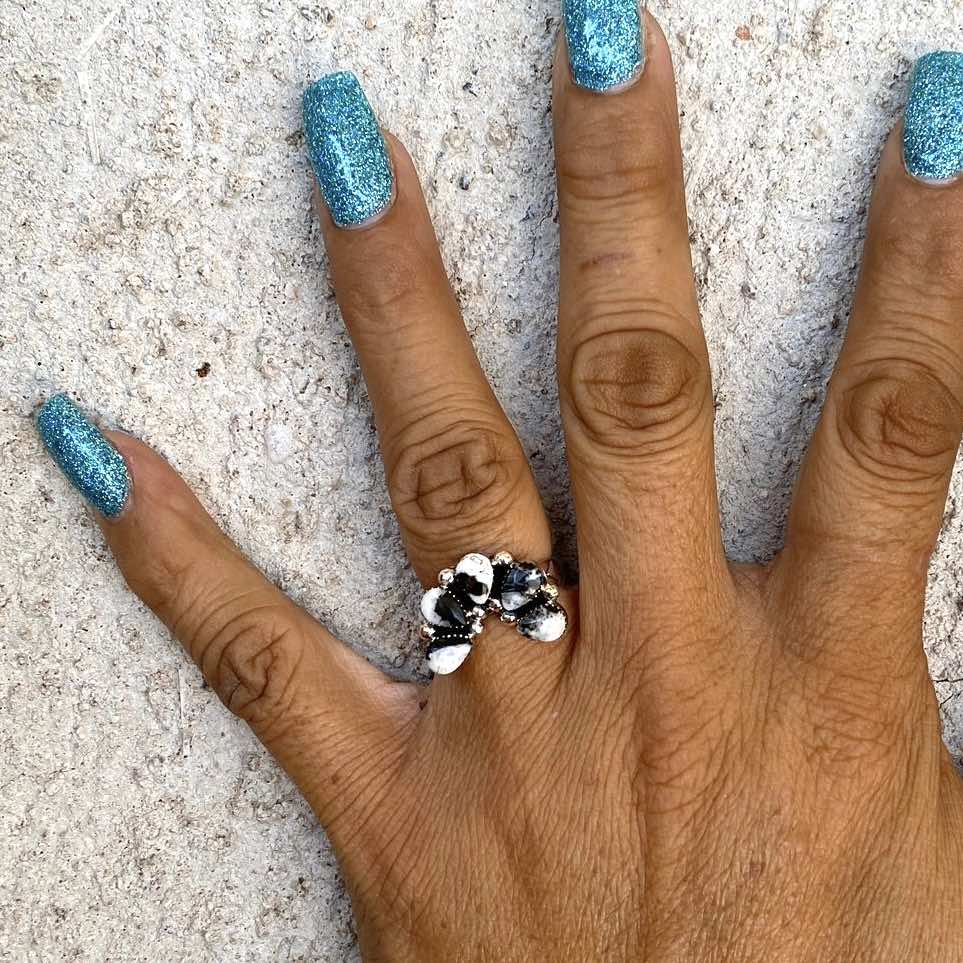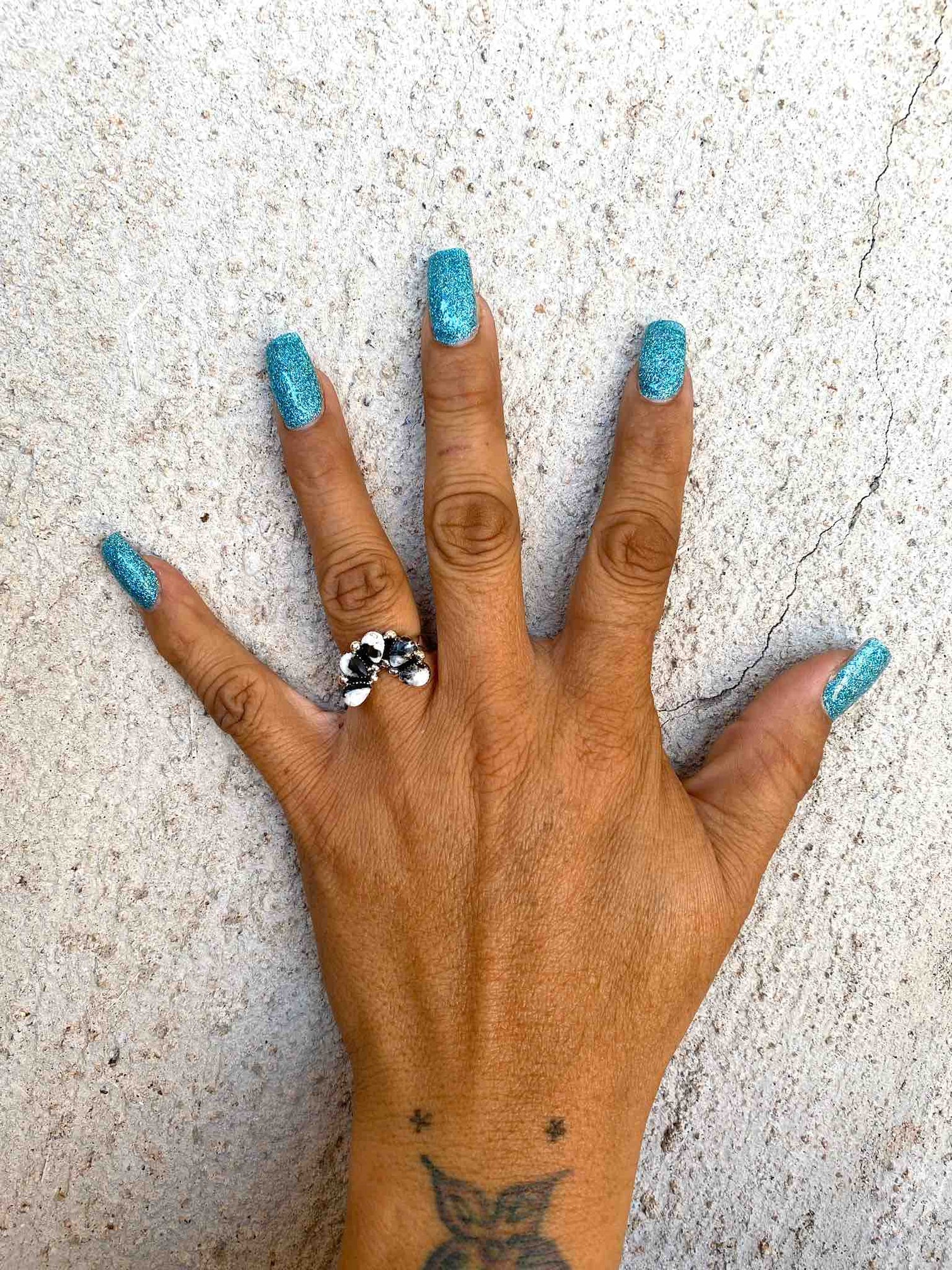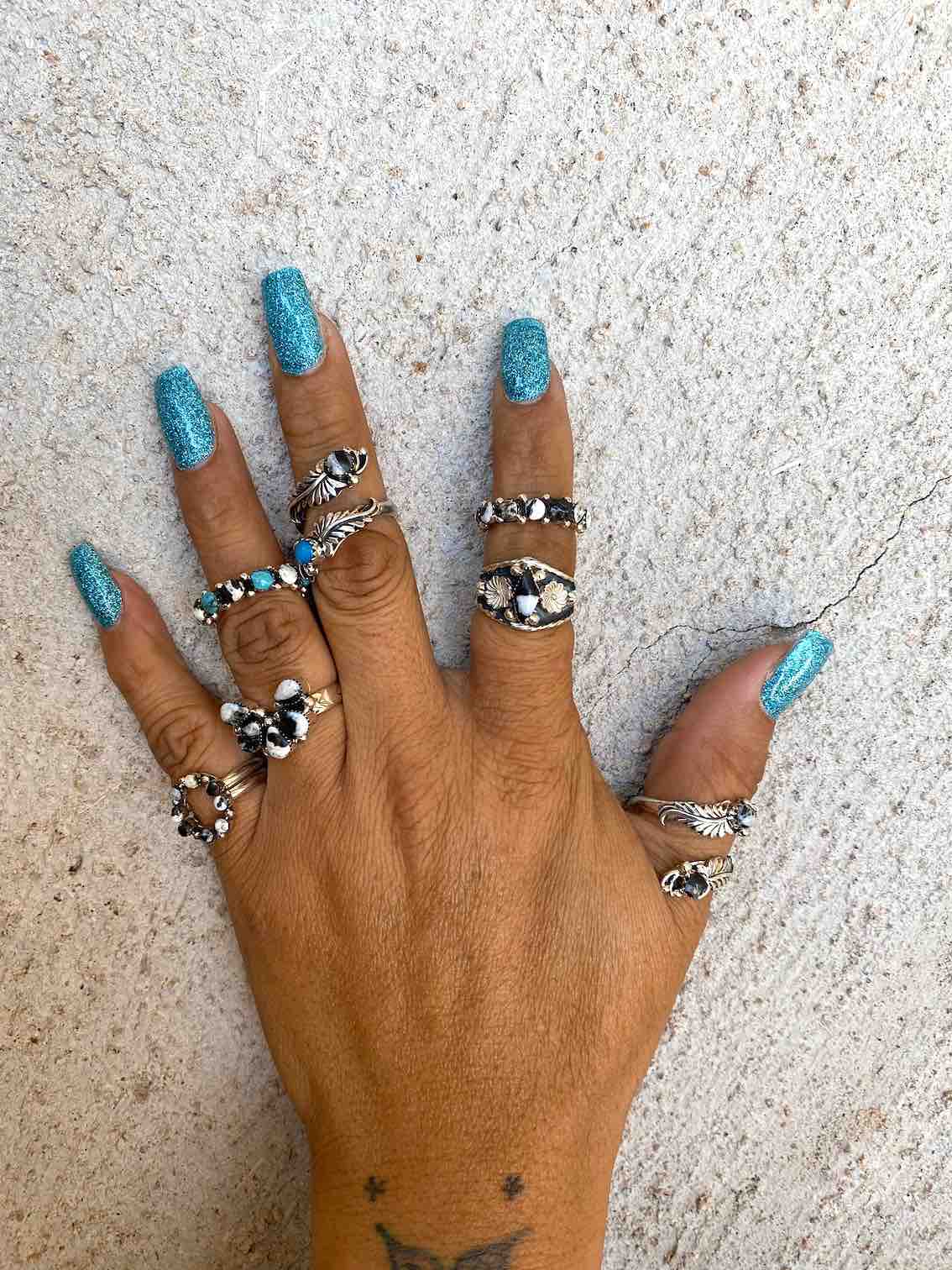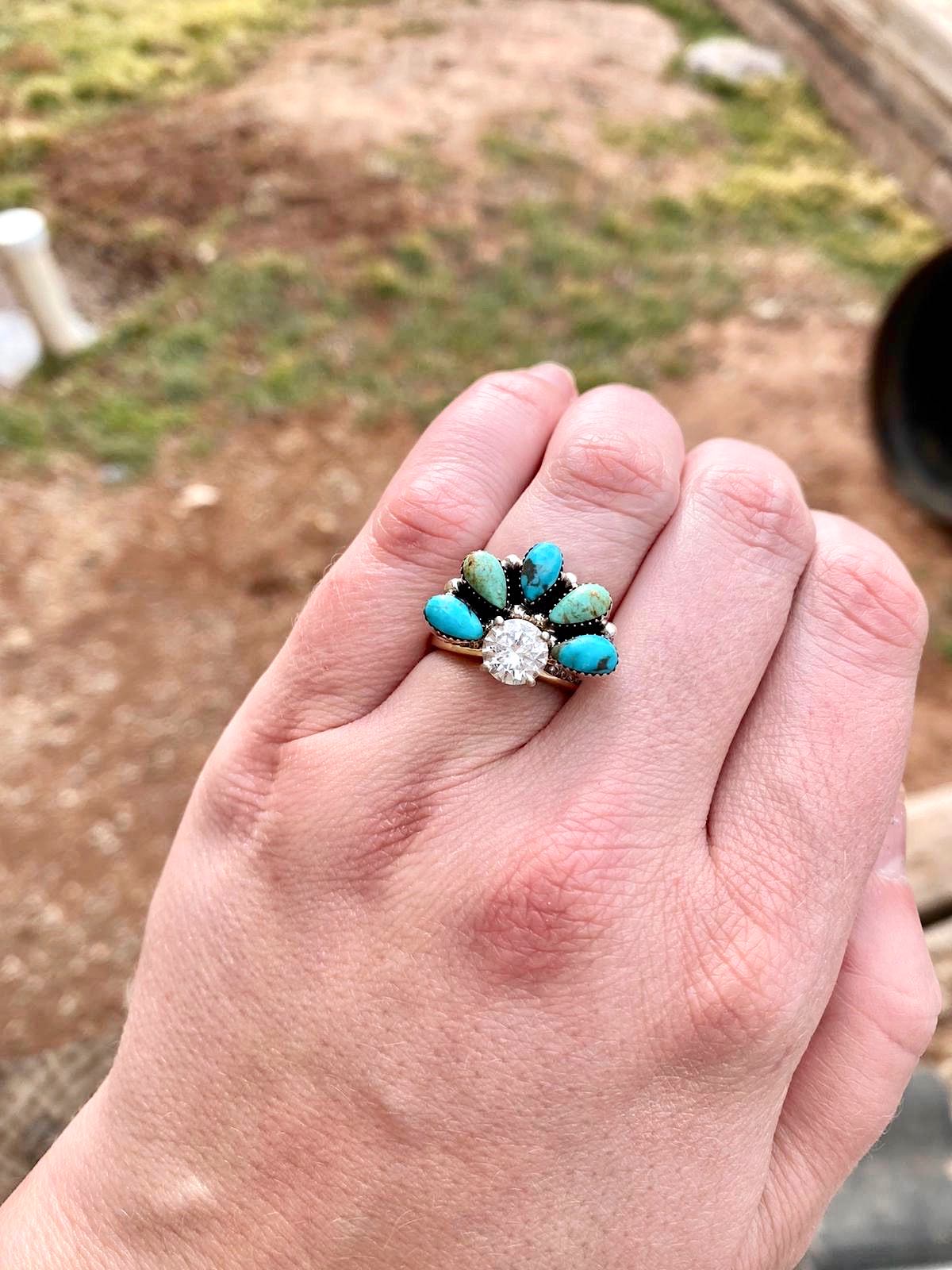 O B S E S S E D !
You hear me?!?! 
Ahhhmazing handmade Turquoise or White Buffalo stacker ring made in sterling silver with 5 hand-cut stones of your choice.
Look so awesome with every ring we've tried it on so far! 
◈
MADE TO ORDER 
NOTE: WHITE BUFFALO VARIES A LOT IN COLOR. SOME PIECES WILL NATURALLY BE MORE WHITE, BLACK OR GREY.
✭
This listing is for WHITE BUFFALO only. 
Find the TURQUOISE version here!