RTS ★ WE DESERVE NECKLACES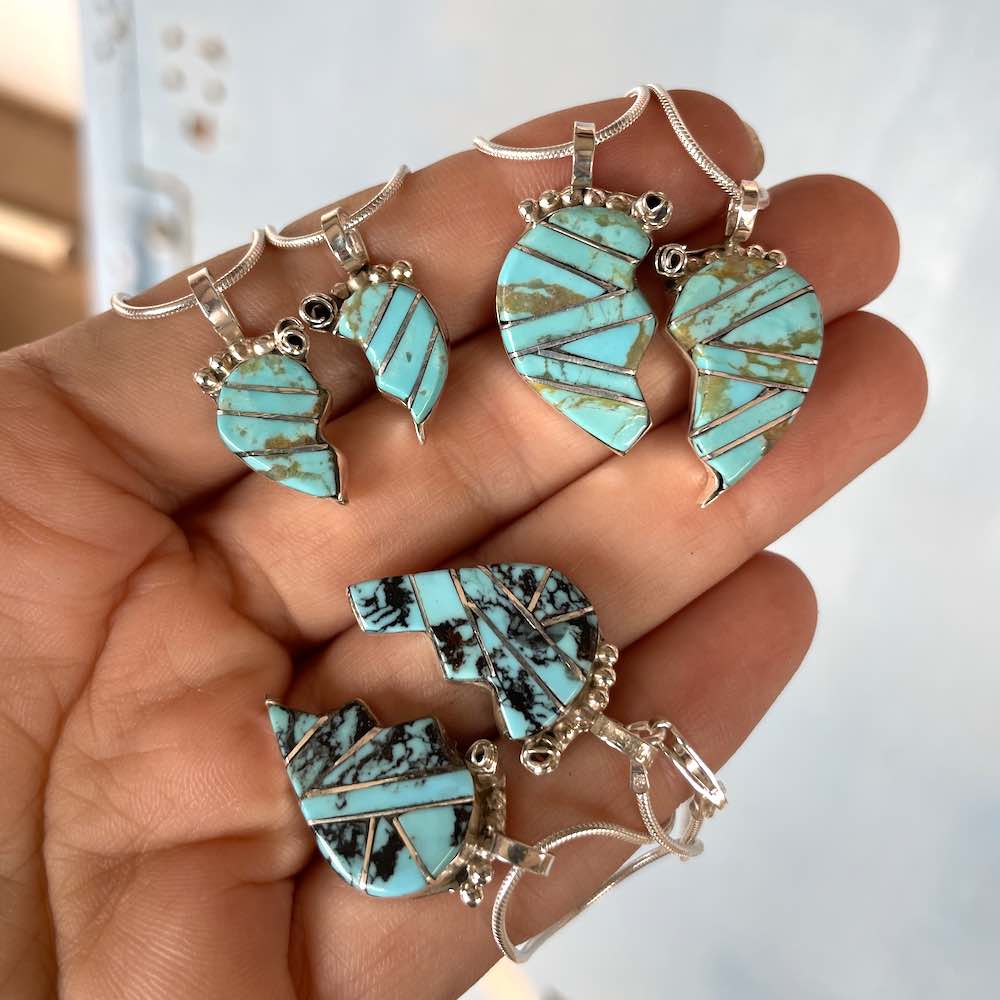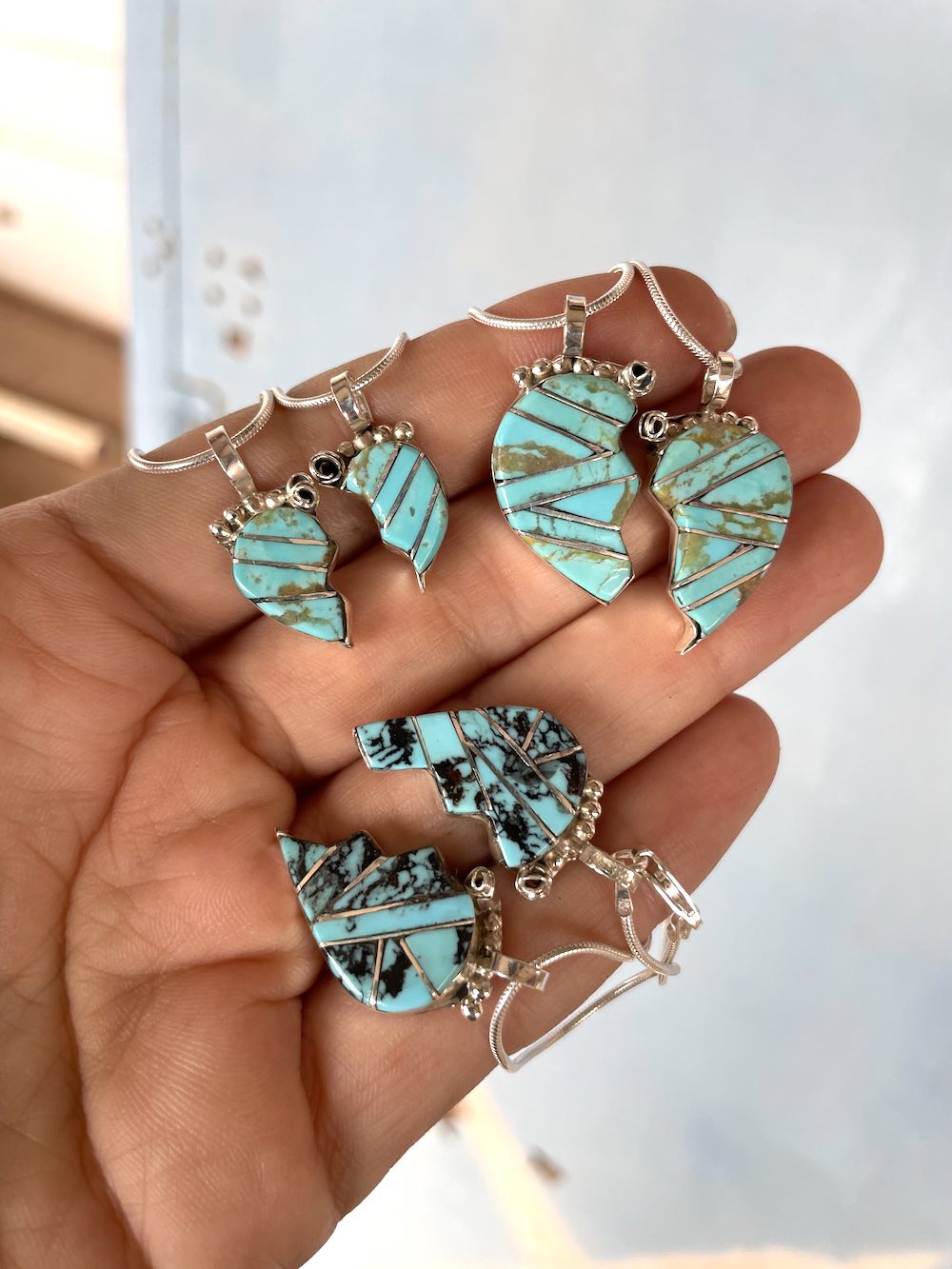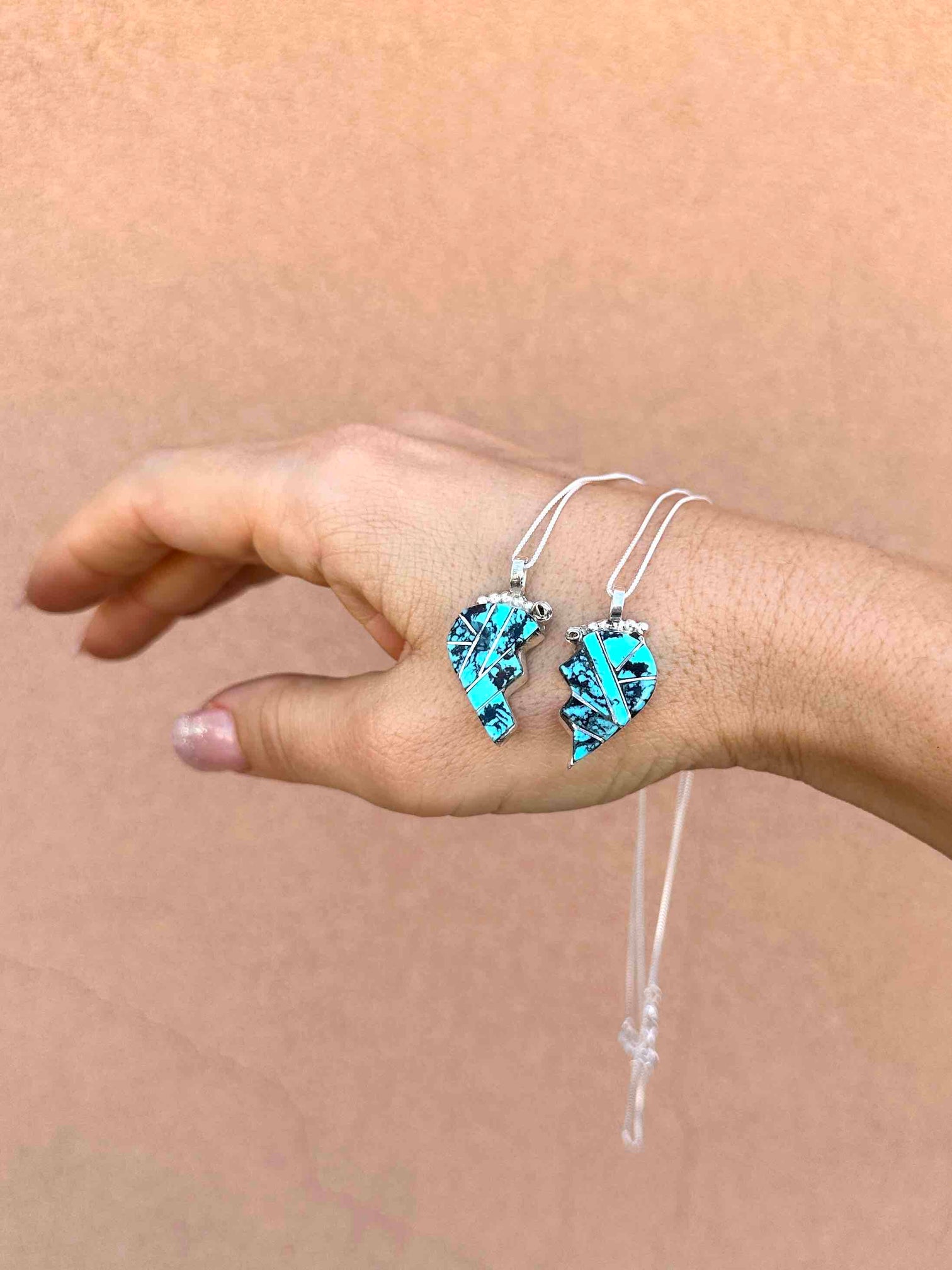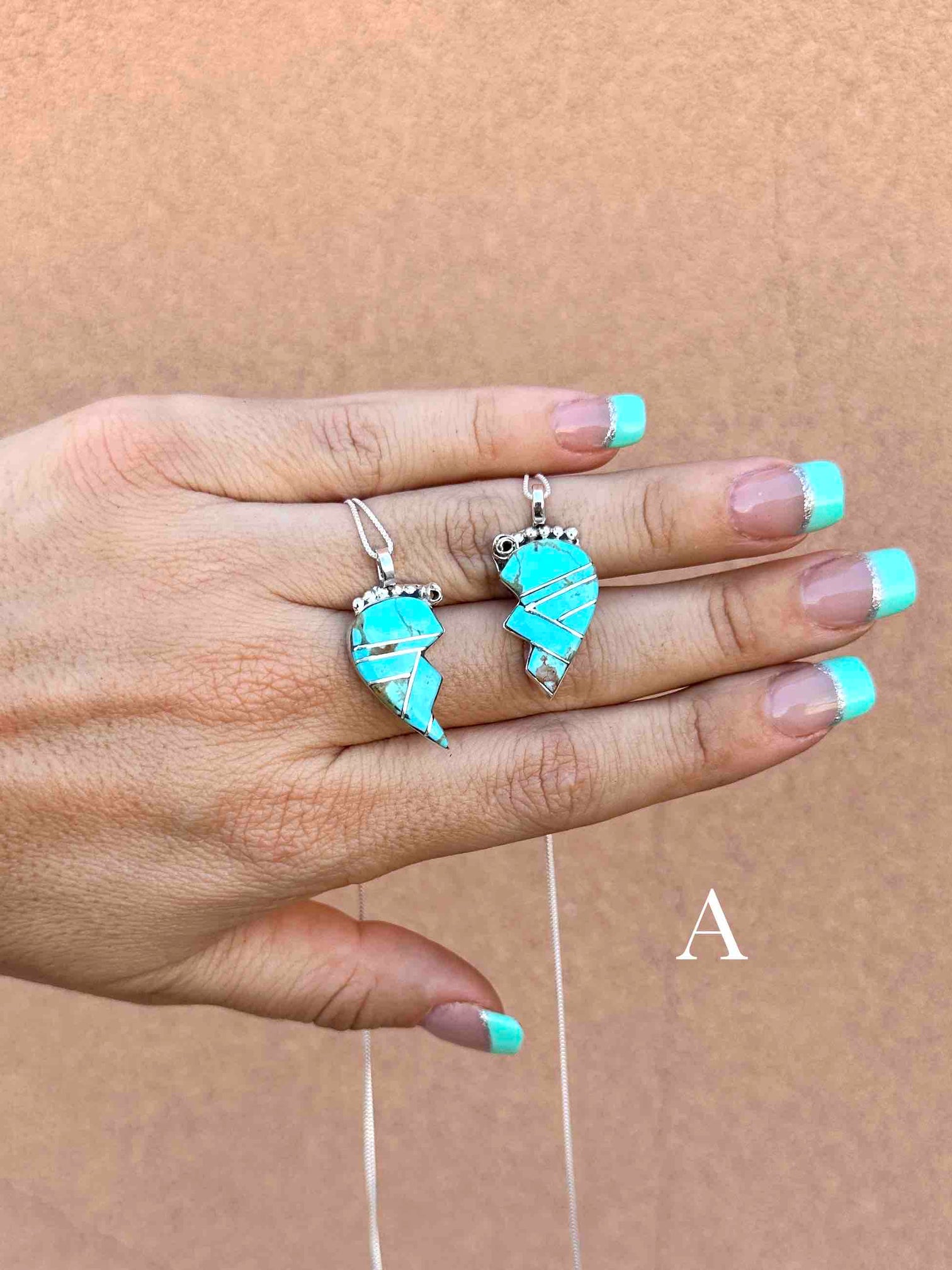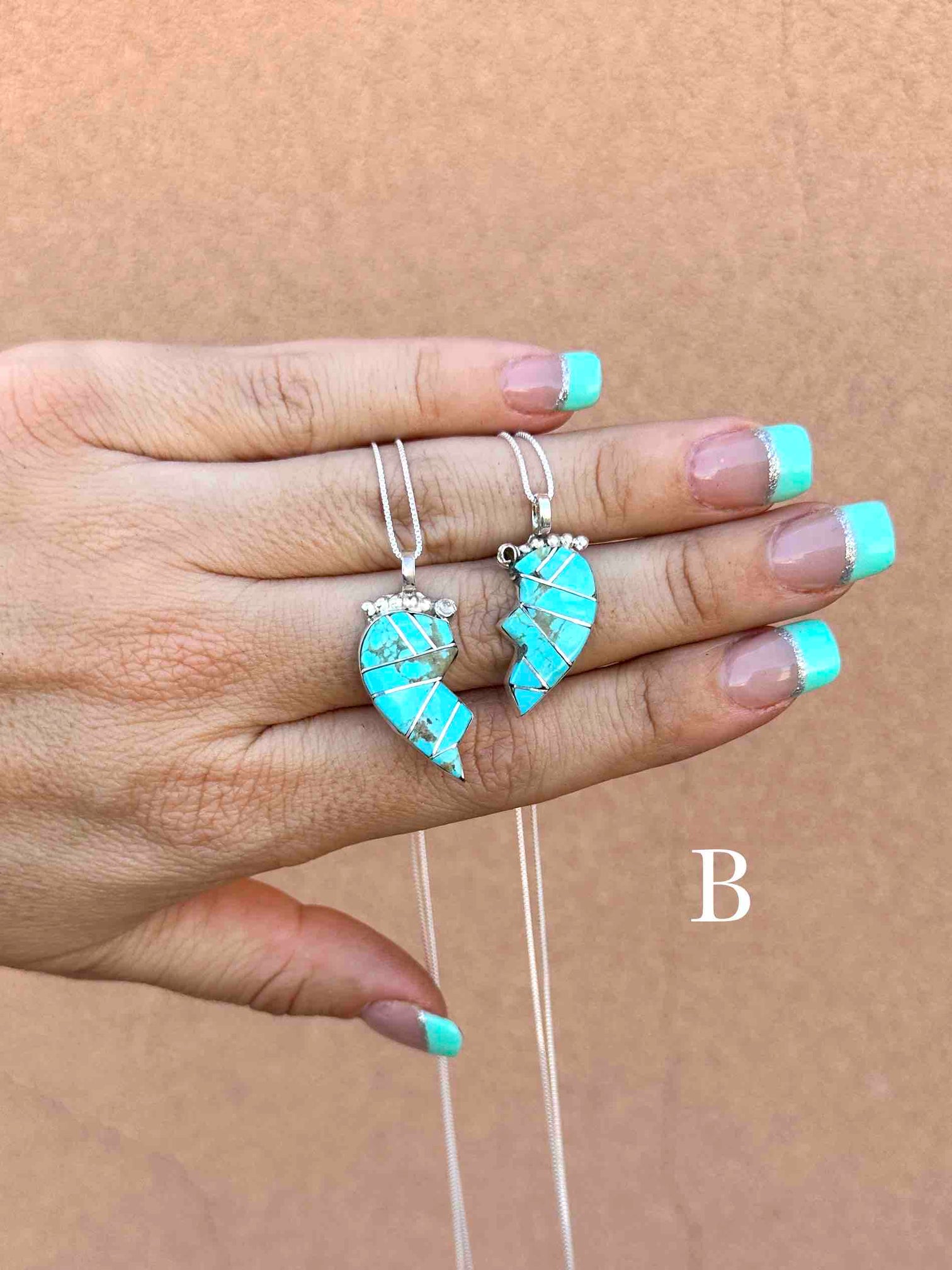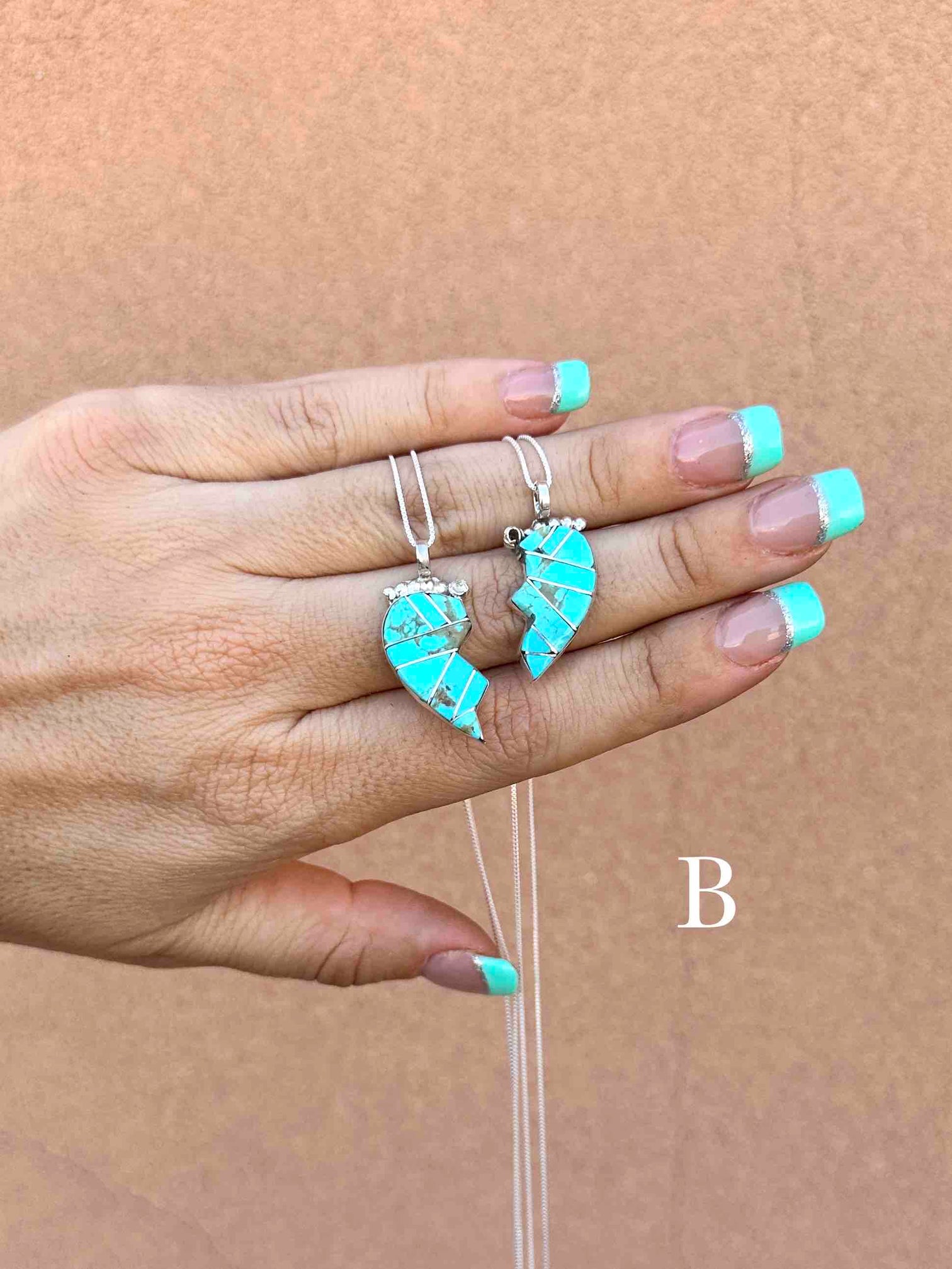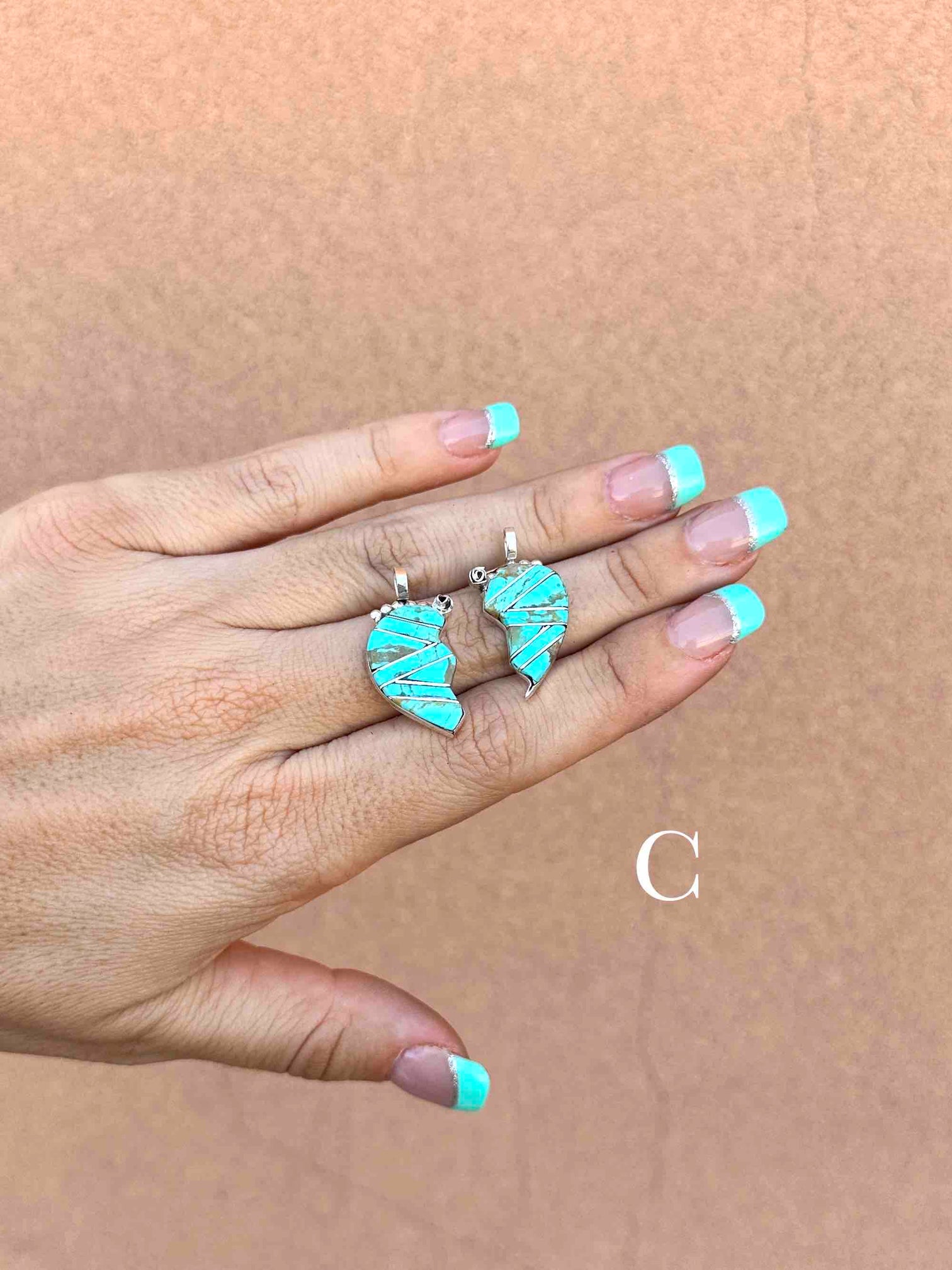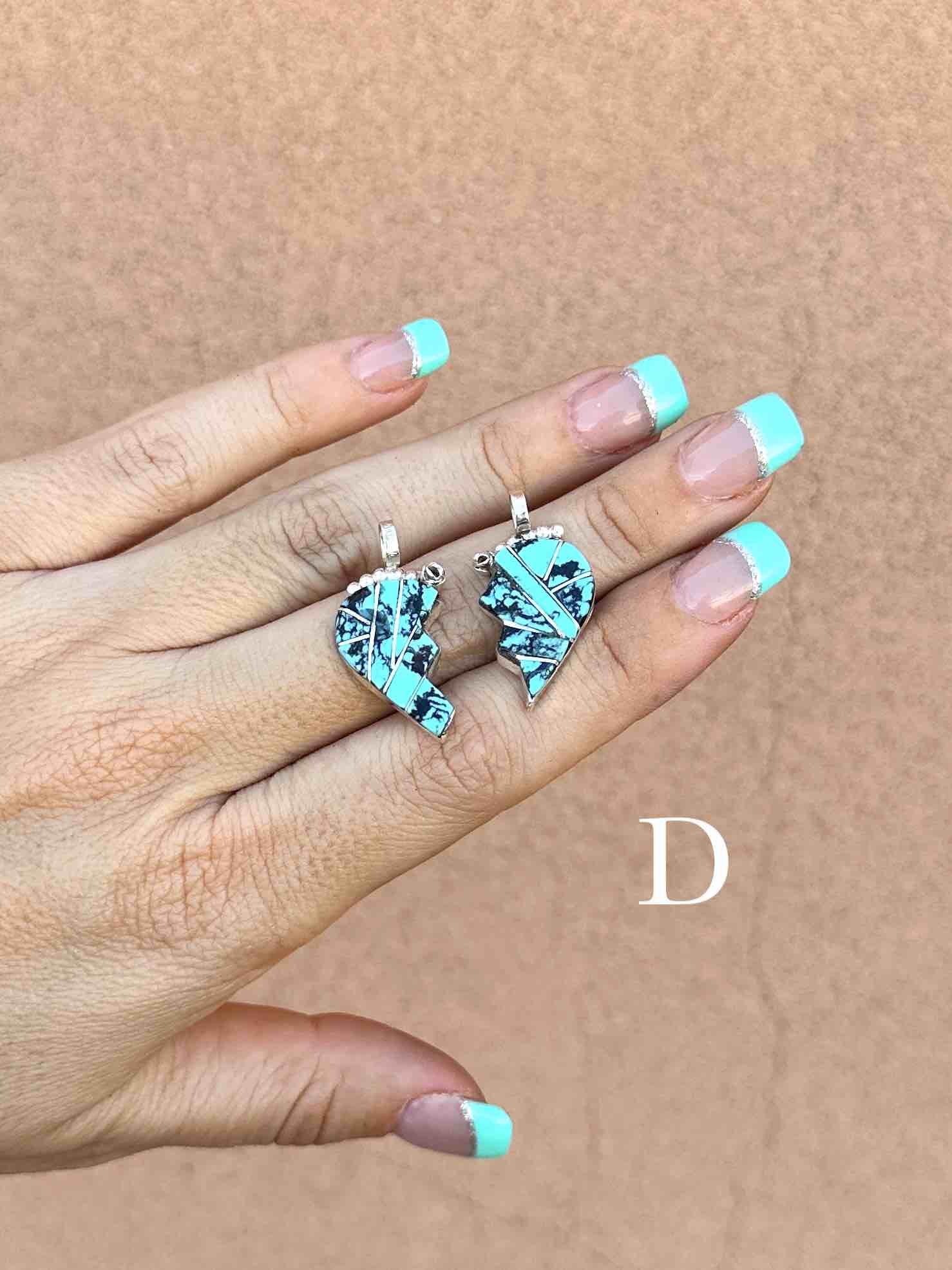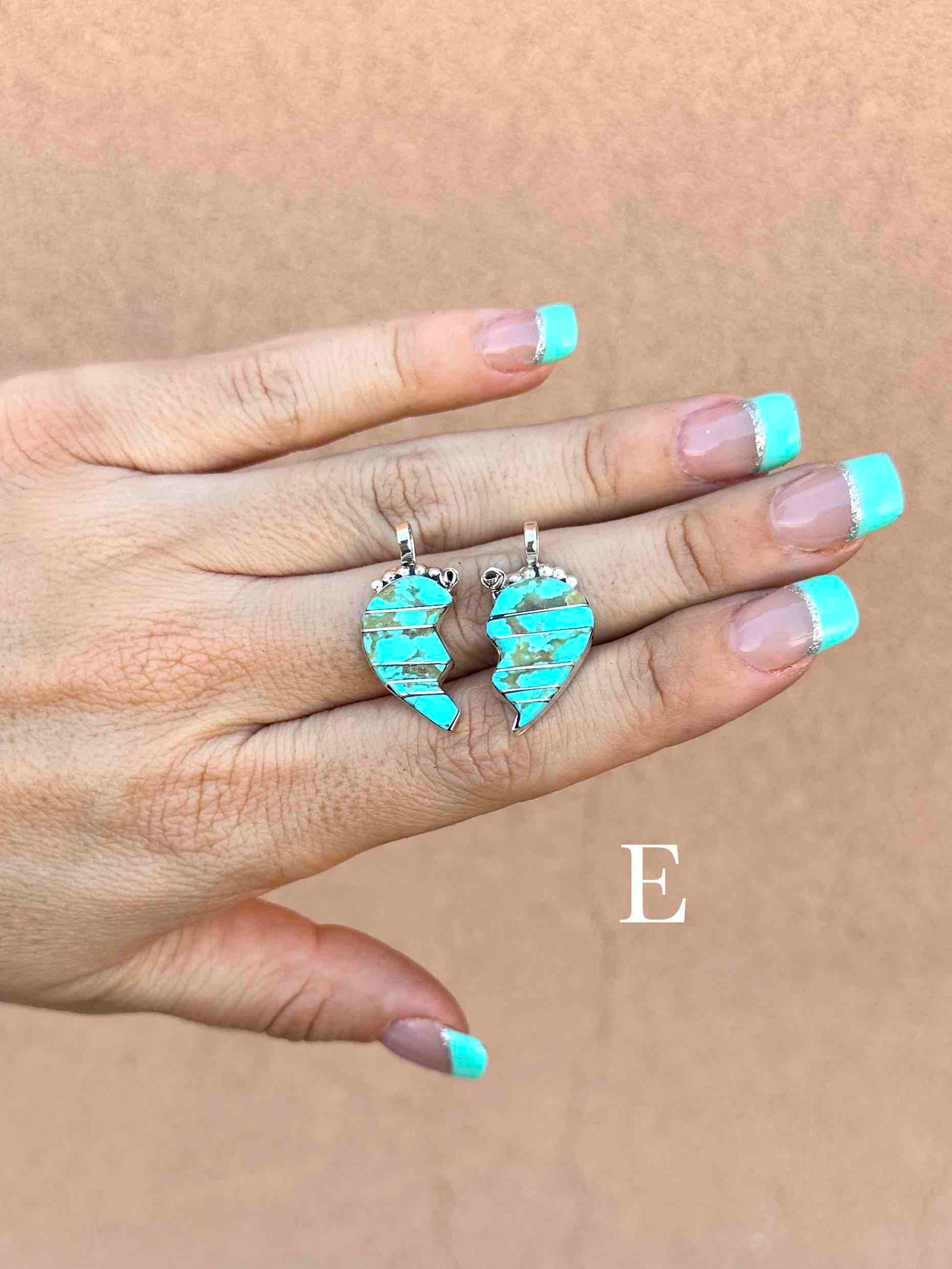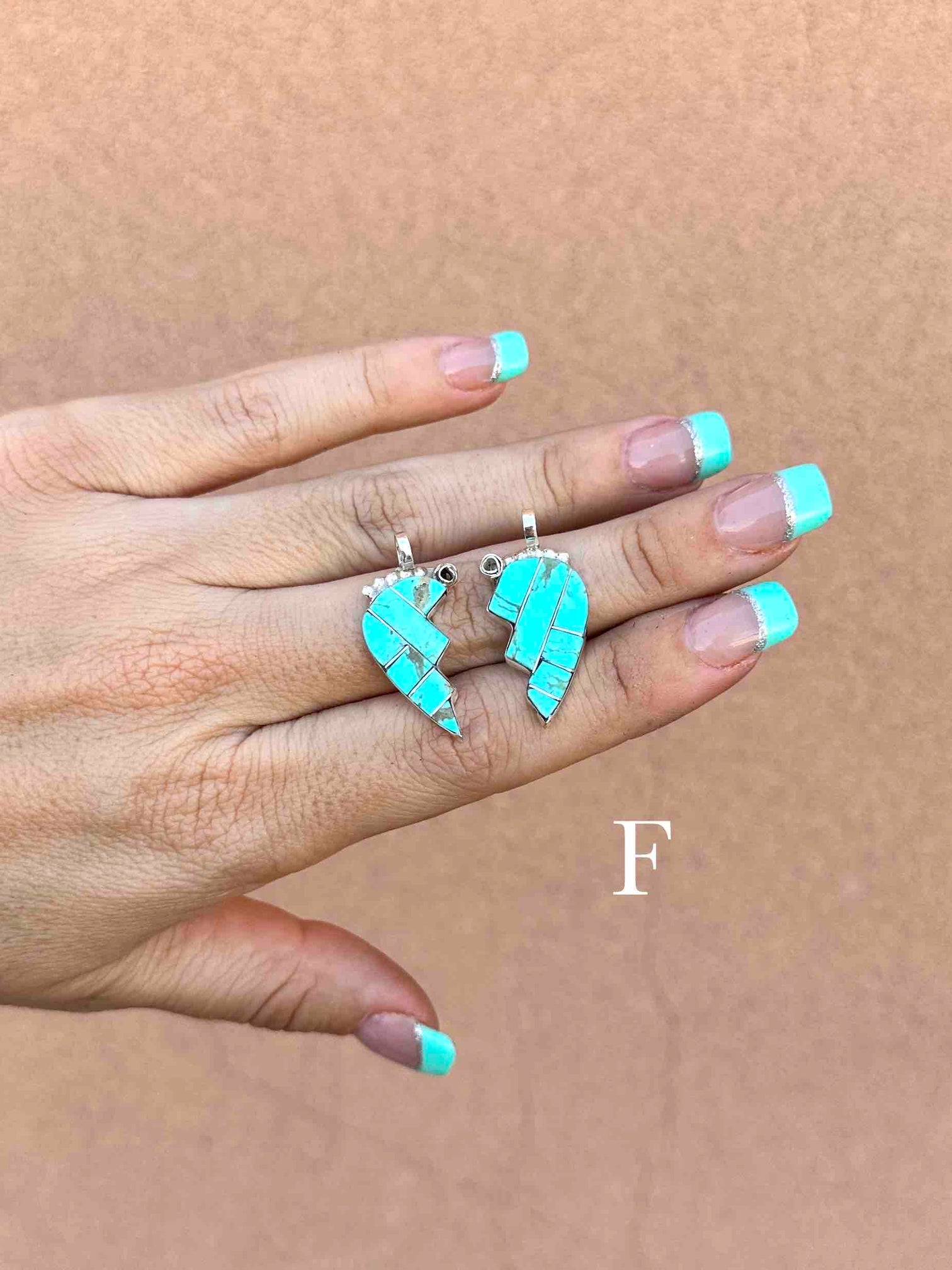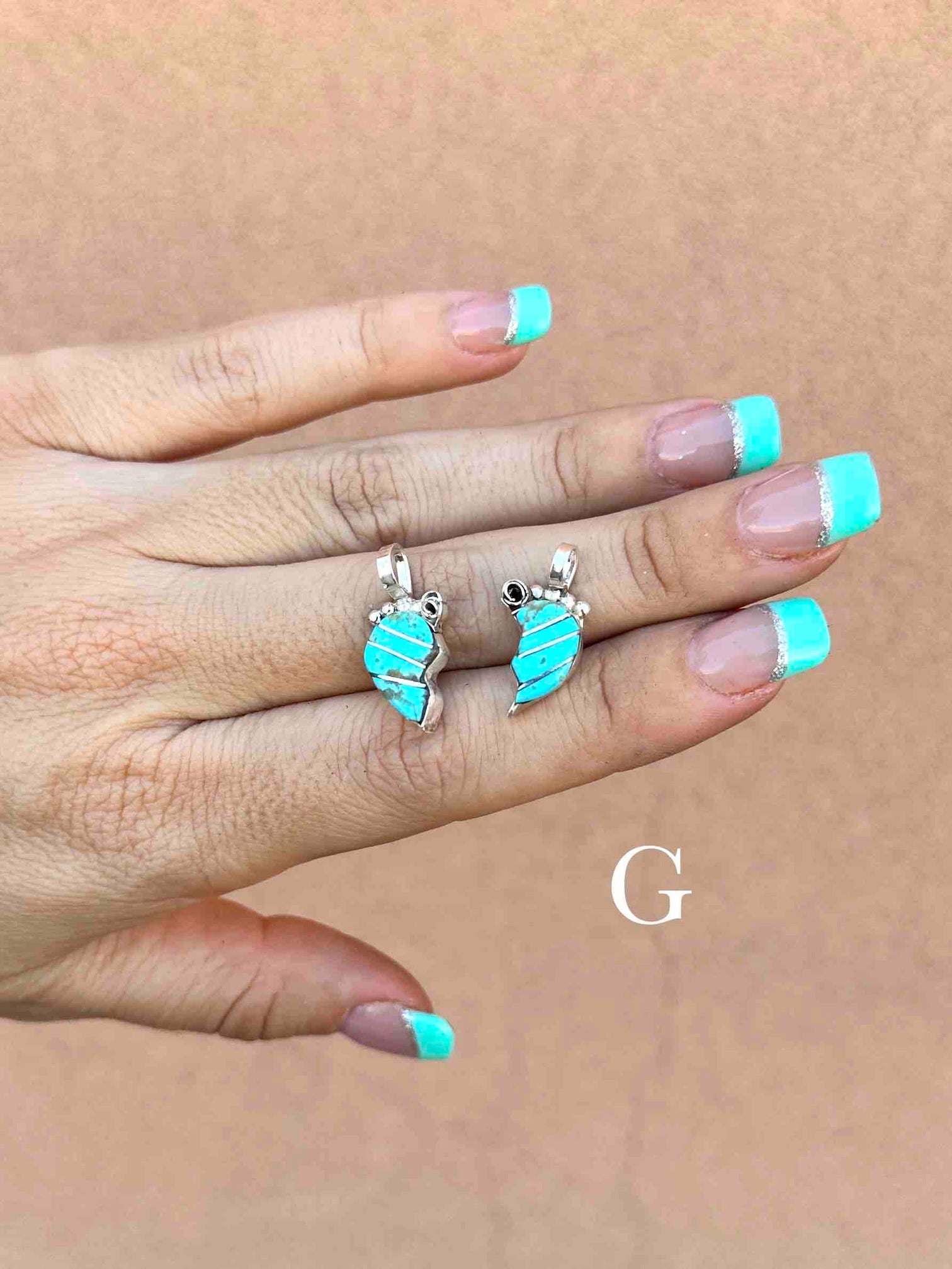 Some of the funkiest best friend necklaces ever made, we're sure of it. 
Handcrafted by the exceptional (and adorable) Zuni artist Leola Nastocio, these babies are made with hand-cut and inlaid Genuine Turquoise.
See those silver lines between the stones?
These separate each unique cut to the stone forming the heart... a true work of art! 
925 sterling silver and comes with an 18'' 925 sterling chain for each pendant.