RTS ★ ENCHANTED TURQUOISE CUFF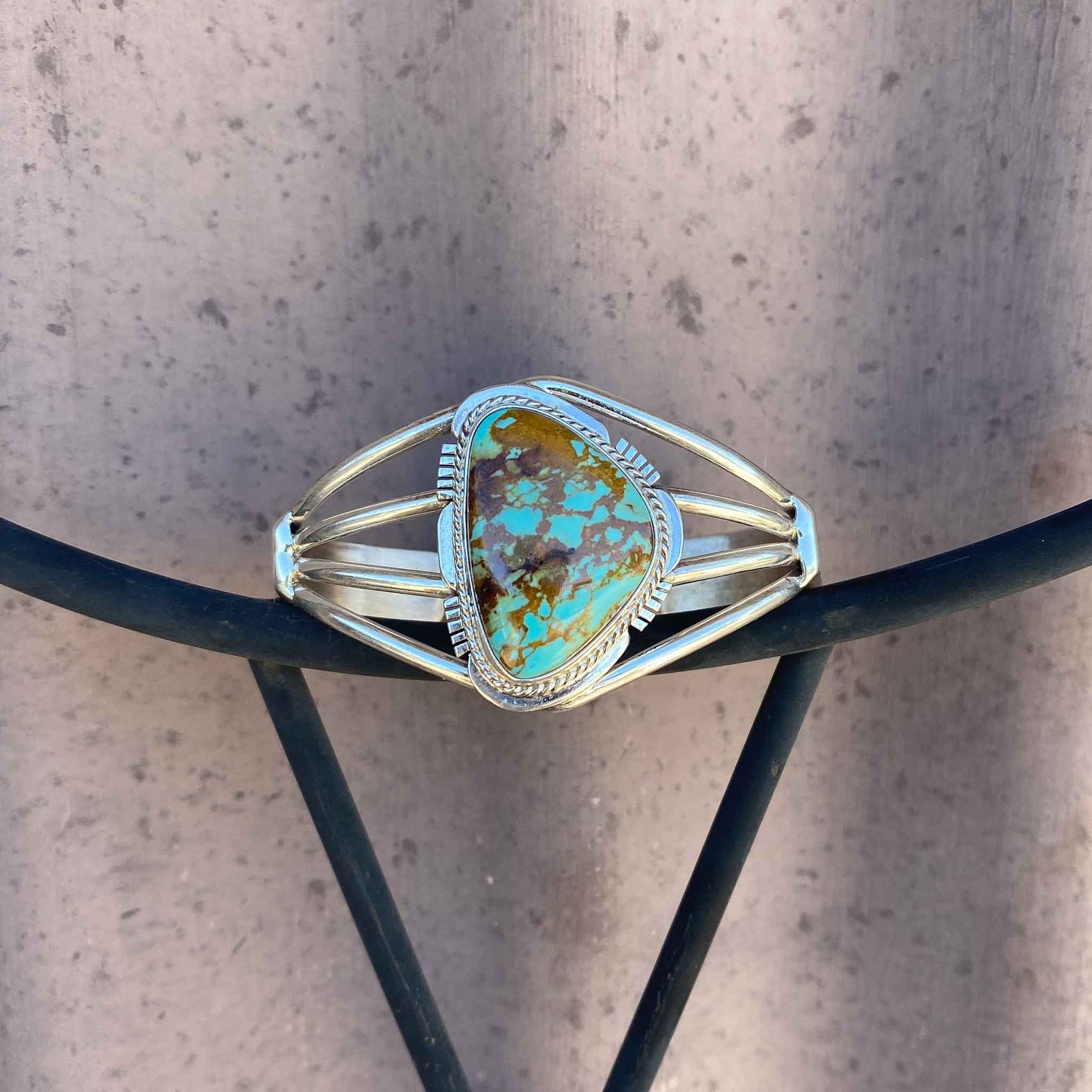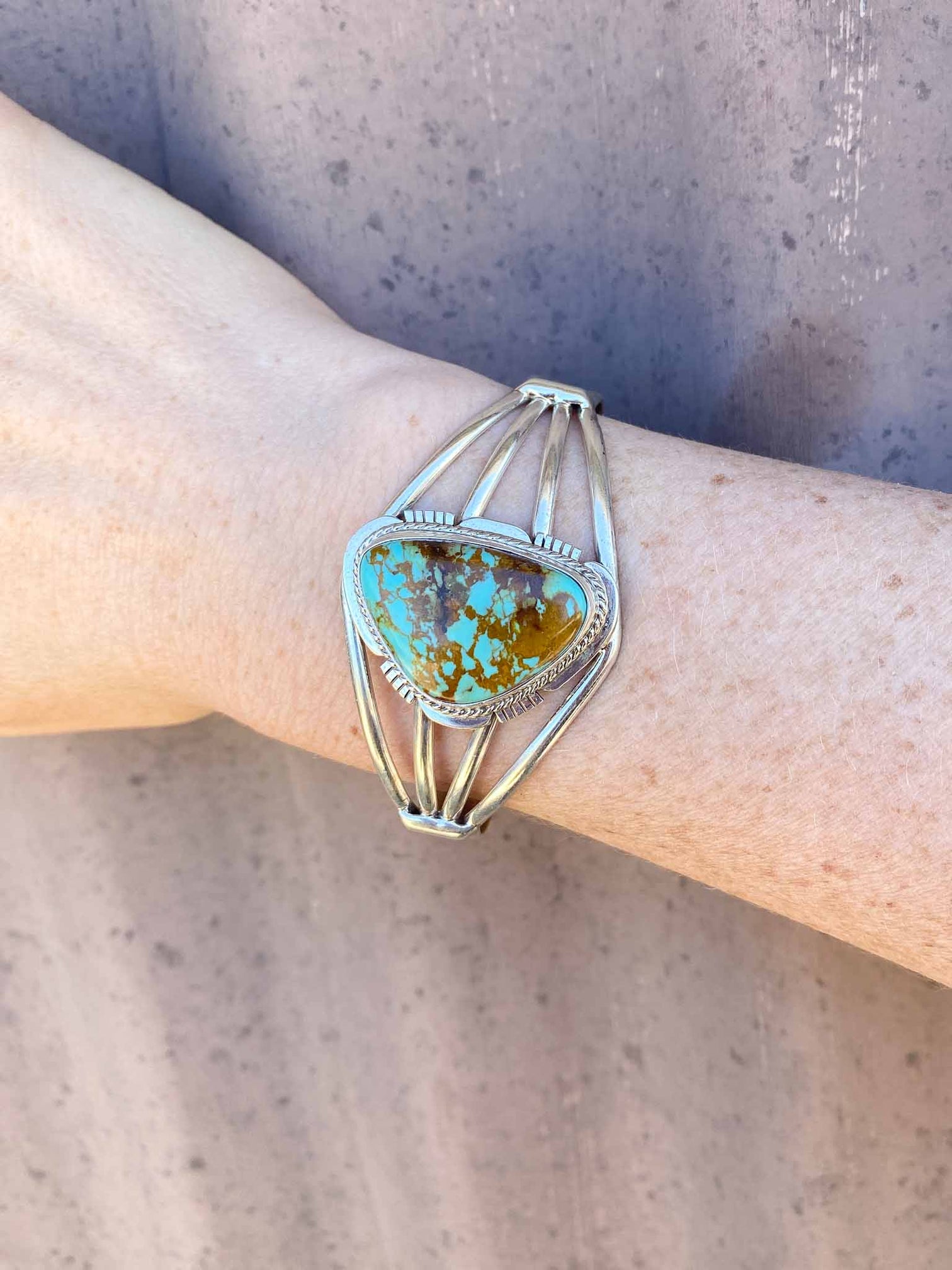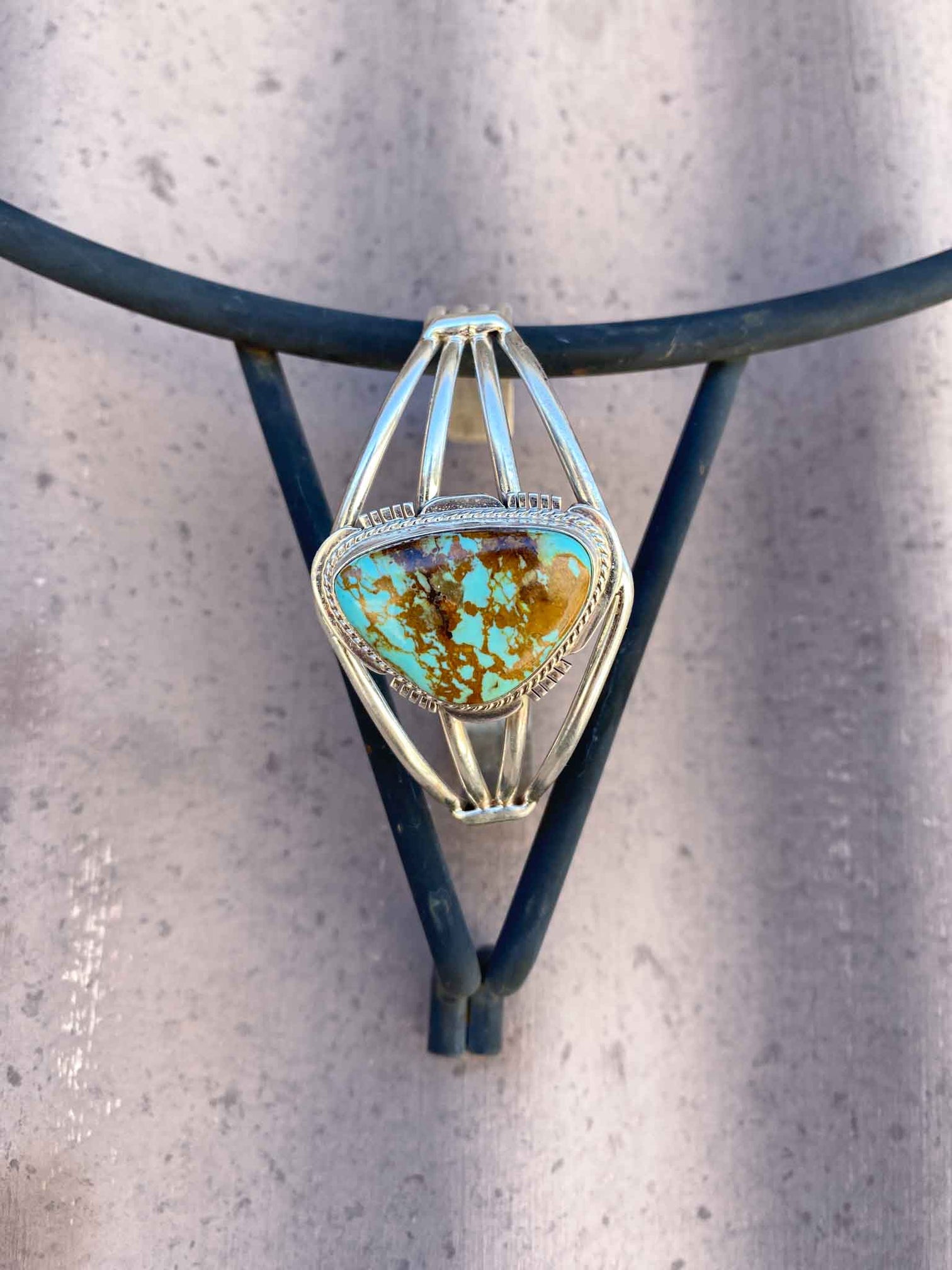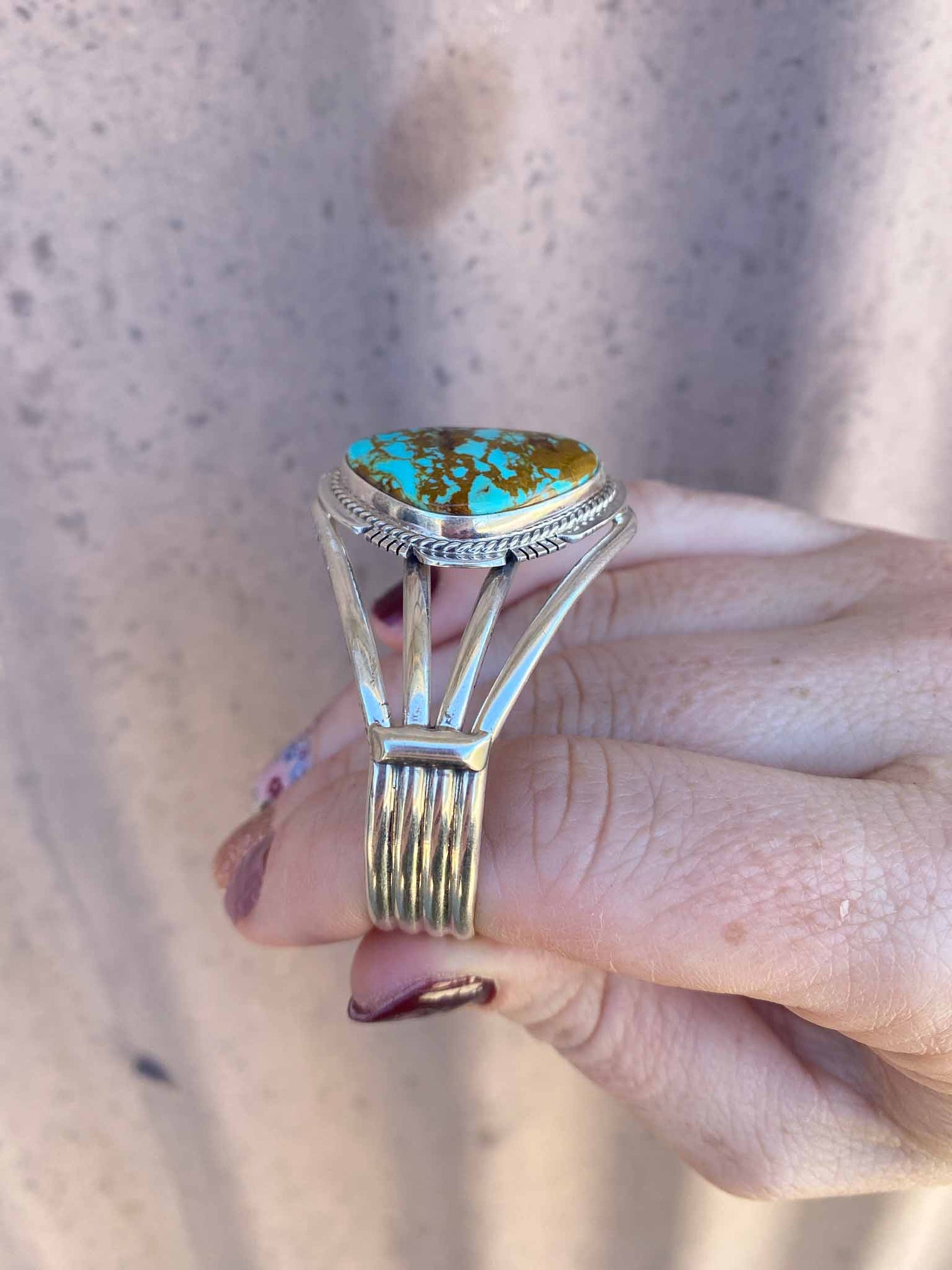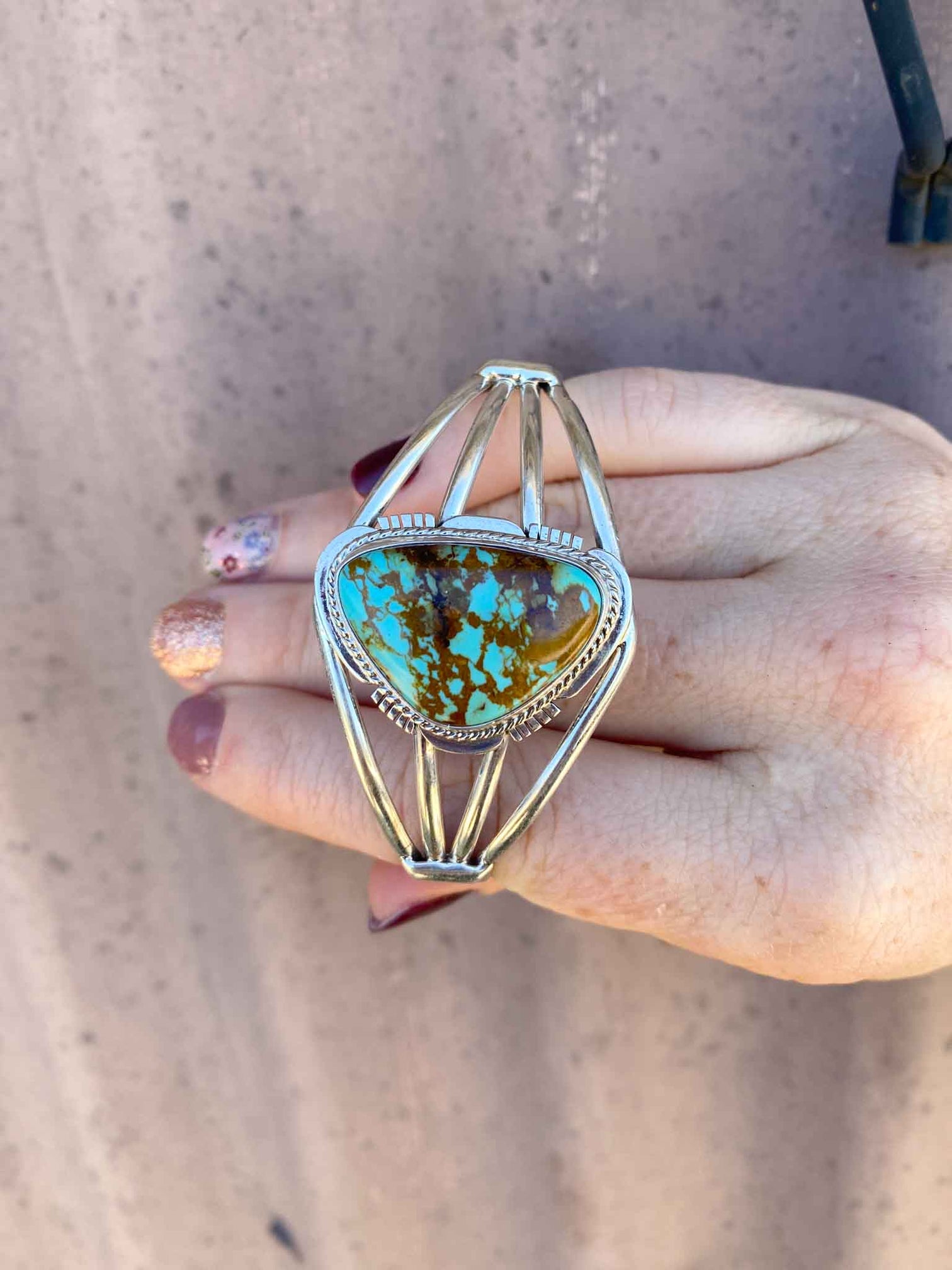 Where do you start with this VINTAGE beauty??
A 2 inch long inlaid Manassa Turquoise stone showcasing an enchanting matrix.
I can't stop looking!!!
Handcrafted 925 Sterling Silver pronged frame with Manassa Turquoise creating a diamond-shape across the wrist. Breathtaking!
Firm cuff with 2 1/4 inch diameter.
Bendable to fit small/medium wrist. 
★
READY TO SHIP
ONE AND ONLY