RTS ★ SPINY OYSTER WAVY CUFF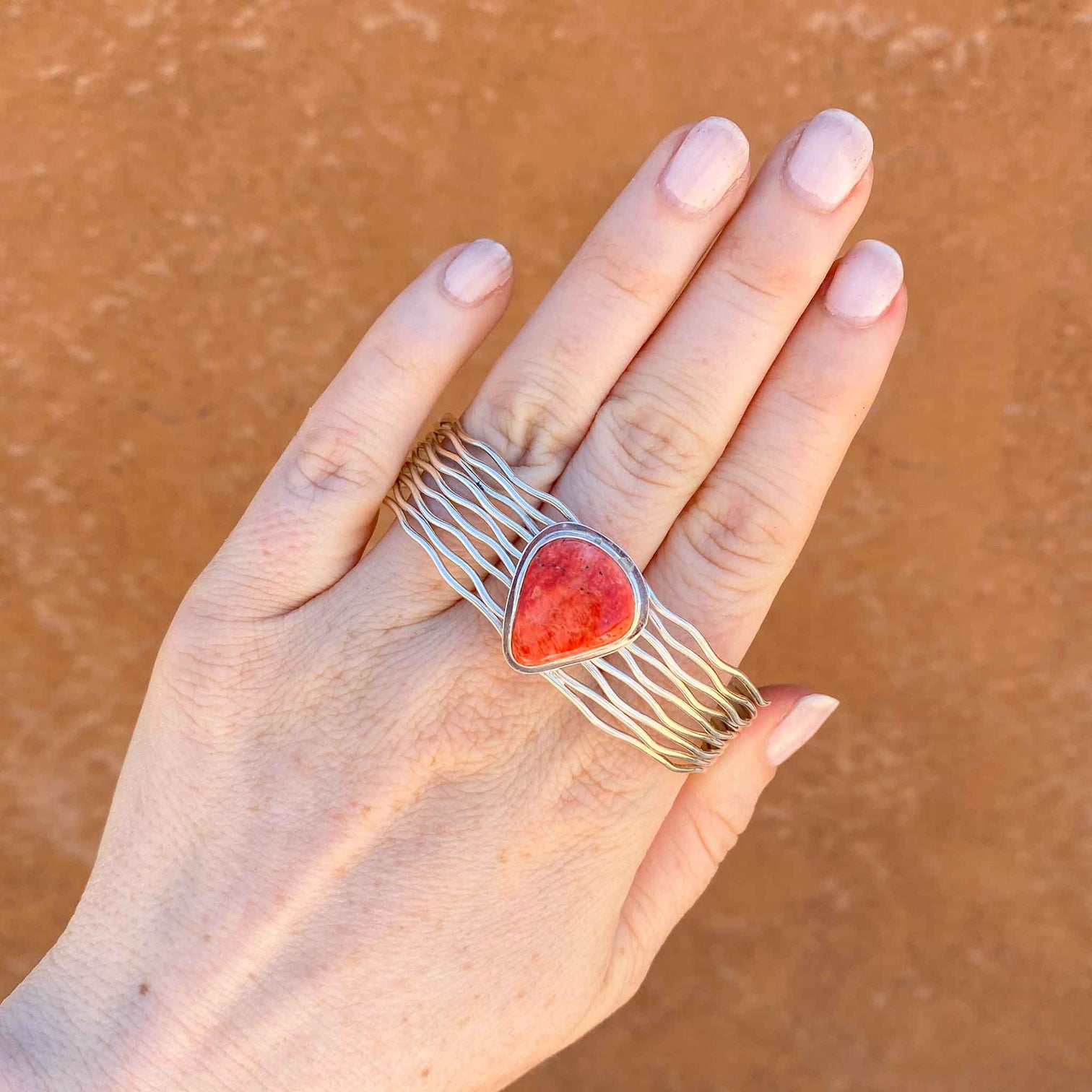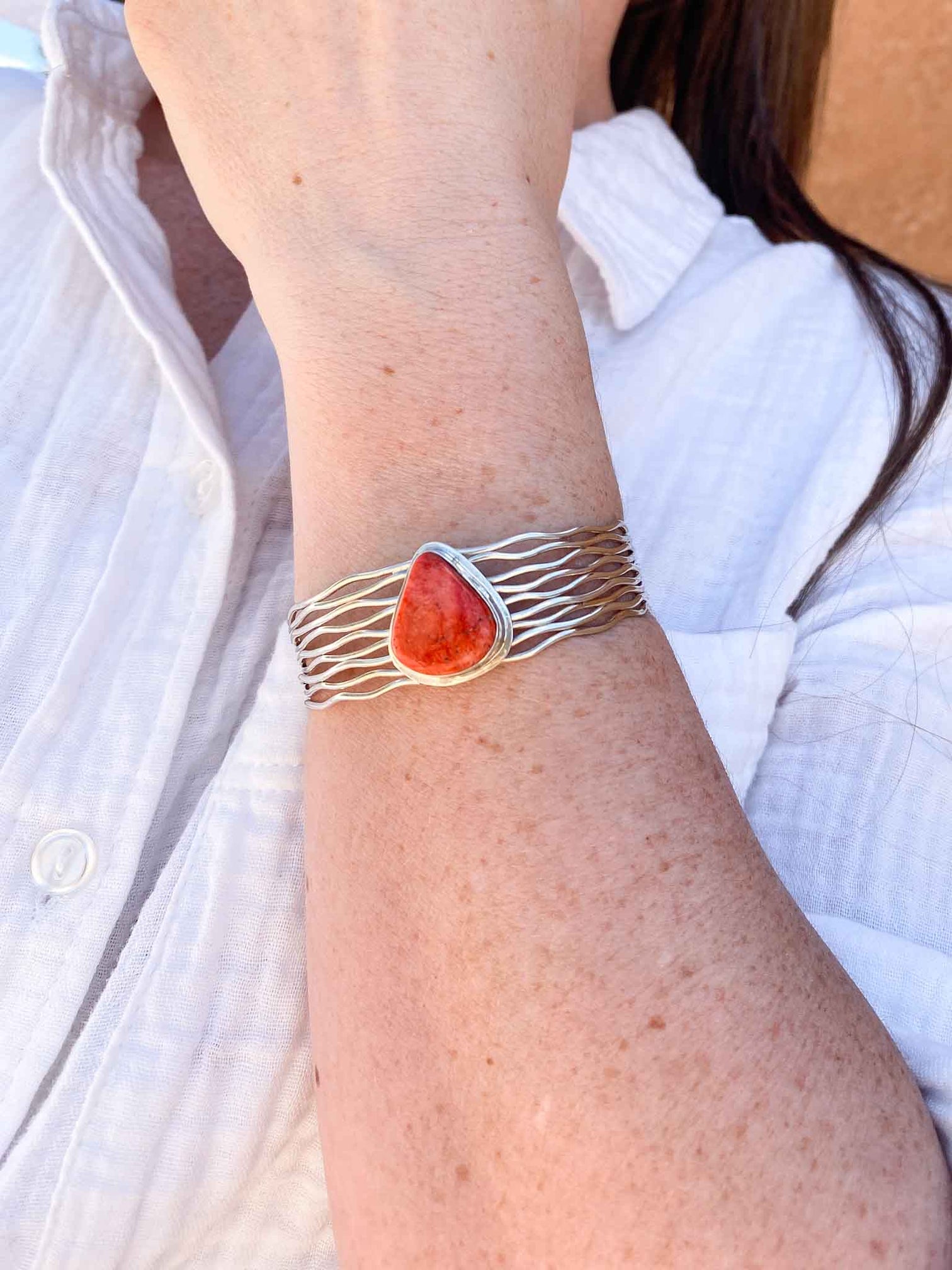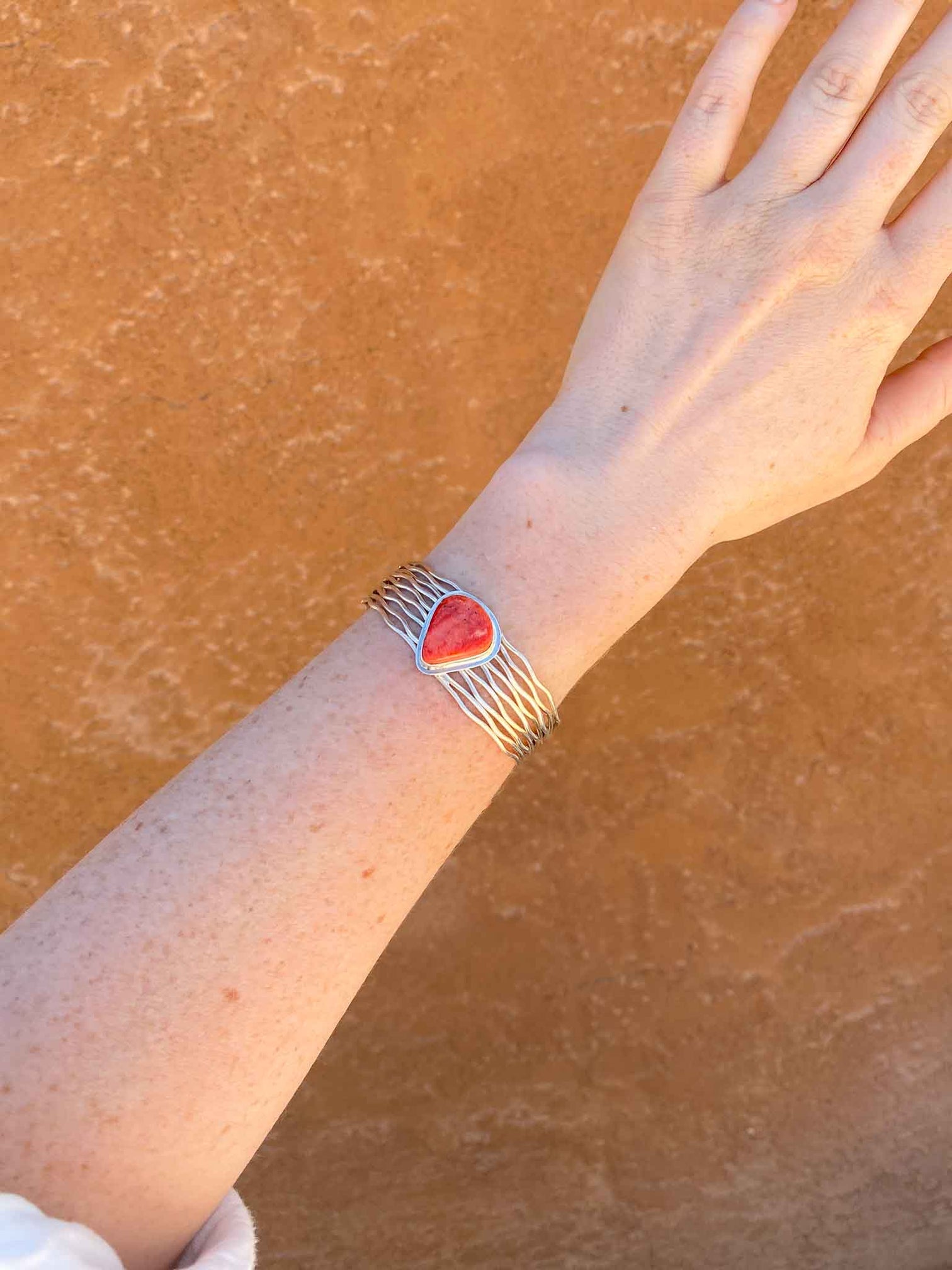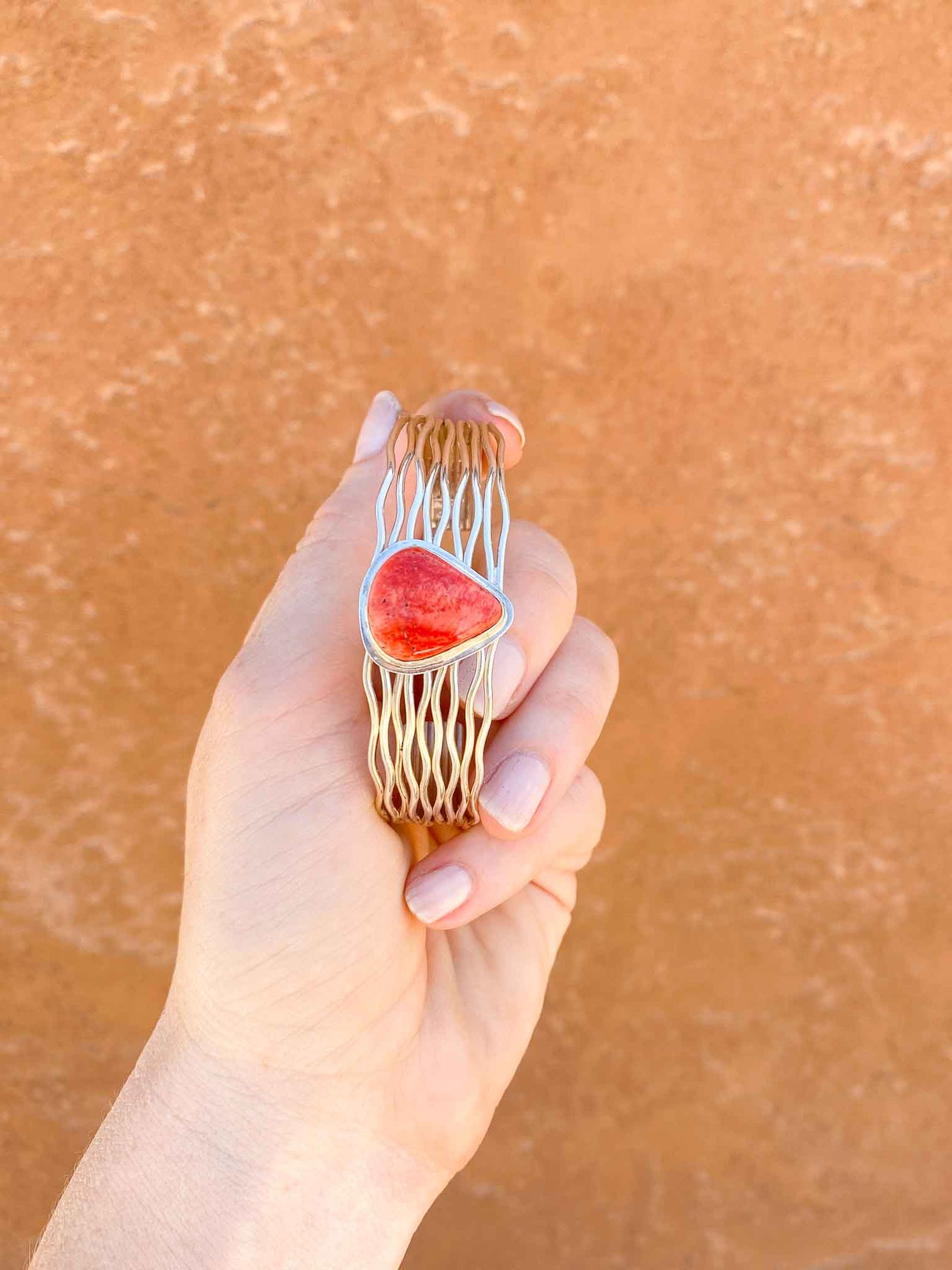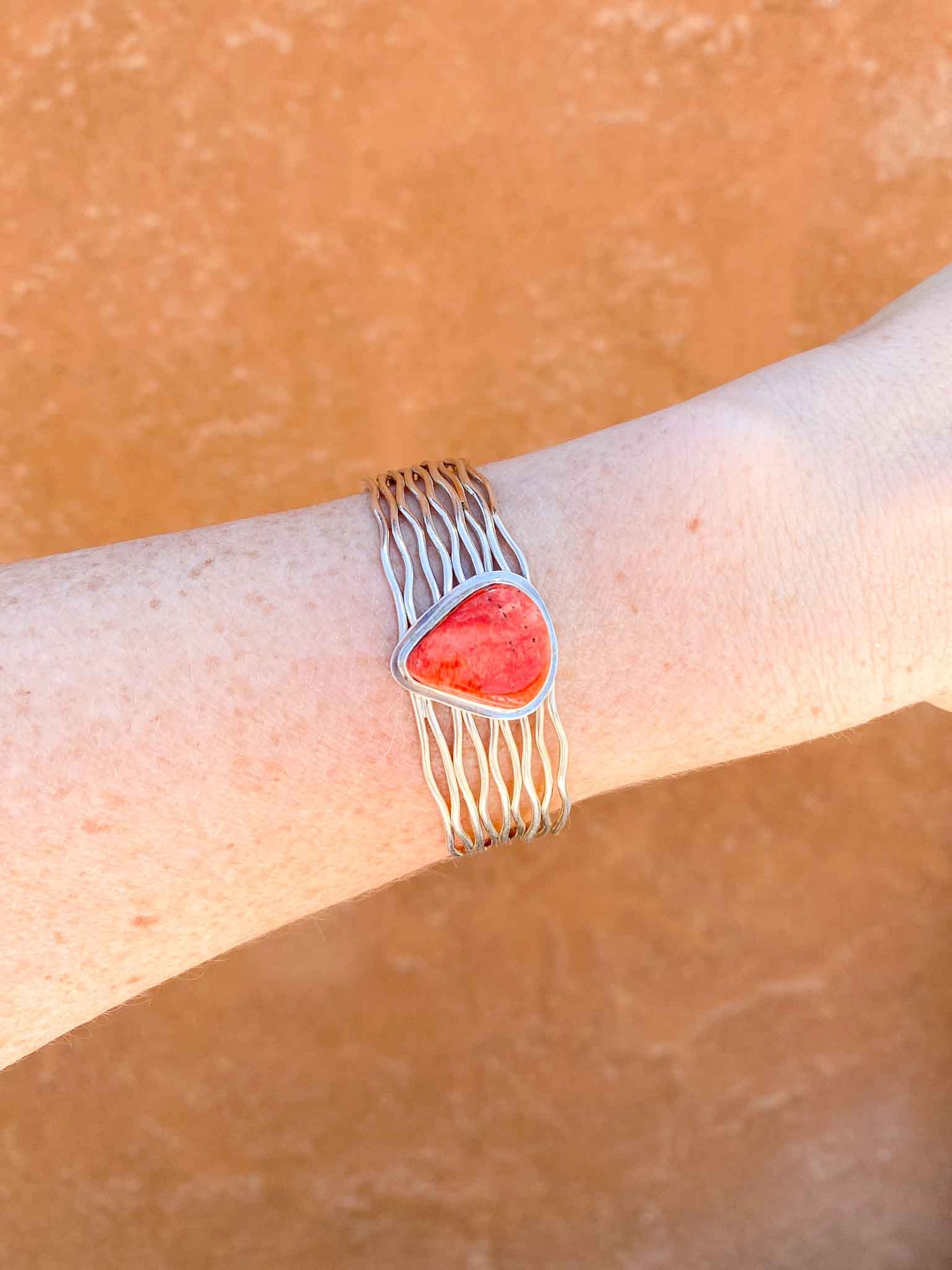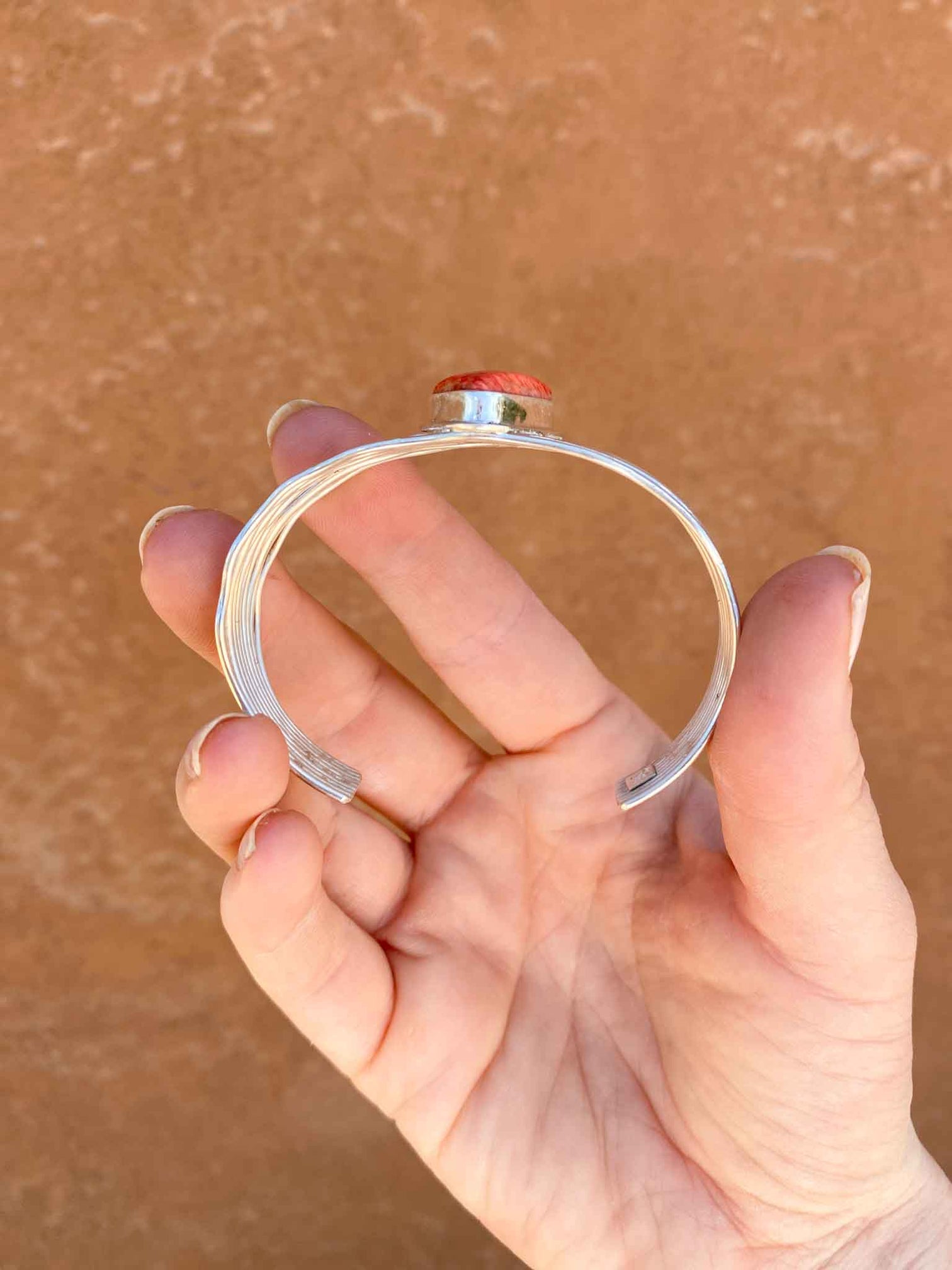 Lovin this WAAAVVVVYYYY VINTAGE CUFF!!!
3/4 inch long inlaid Spiny Oyster stone with gorgeous marbled tones.
This stone has a perfect tear-drop shape. So classy!
Handcrafted 925 Sterling Silver 9 wavy bands. 
Adjustable cuff to fit your wrist perfectly!
READY TO SHIP
ONE OFF.