RTS ★ SLEEPING BEAUTY TWO TONE WATCH CUFF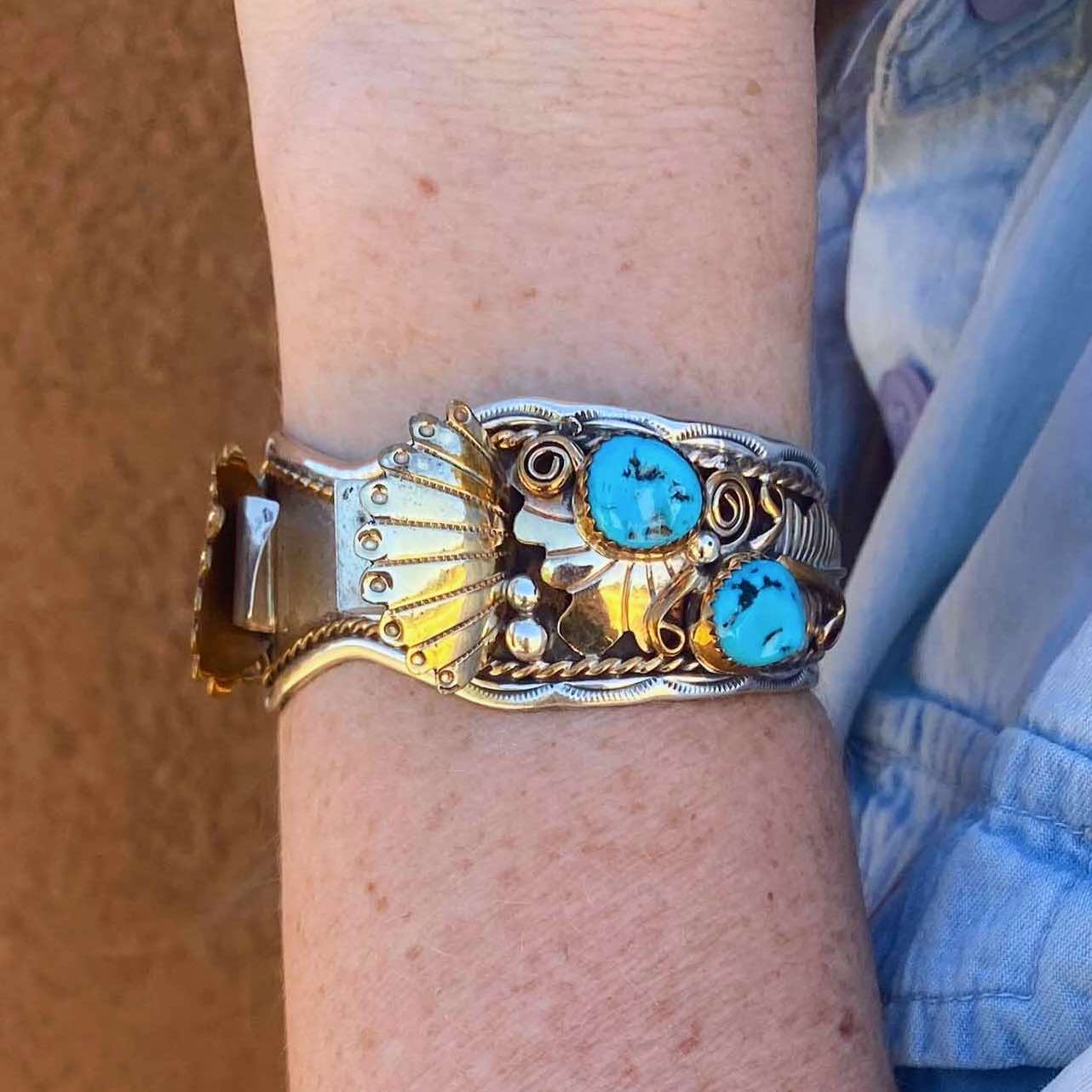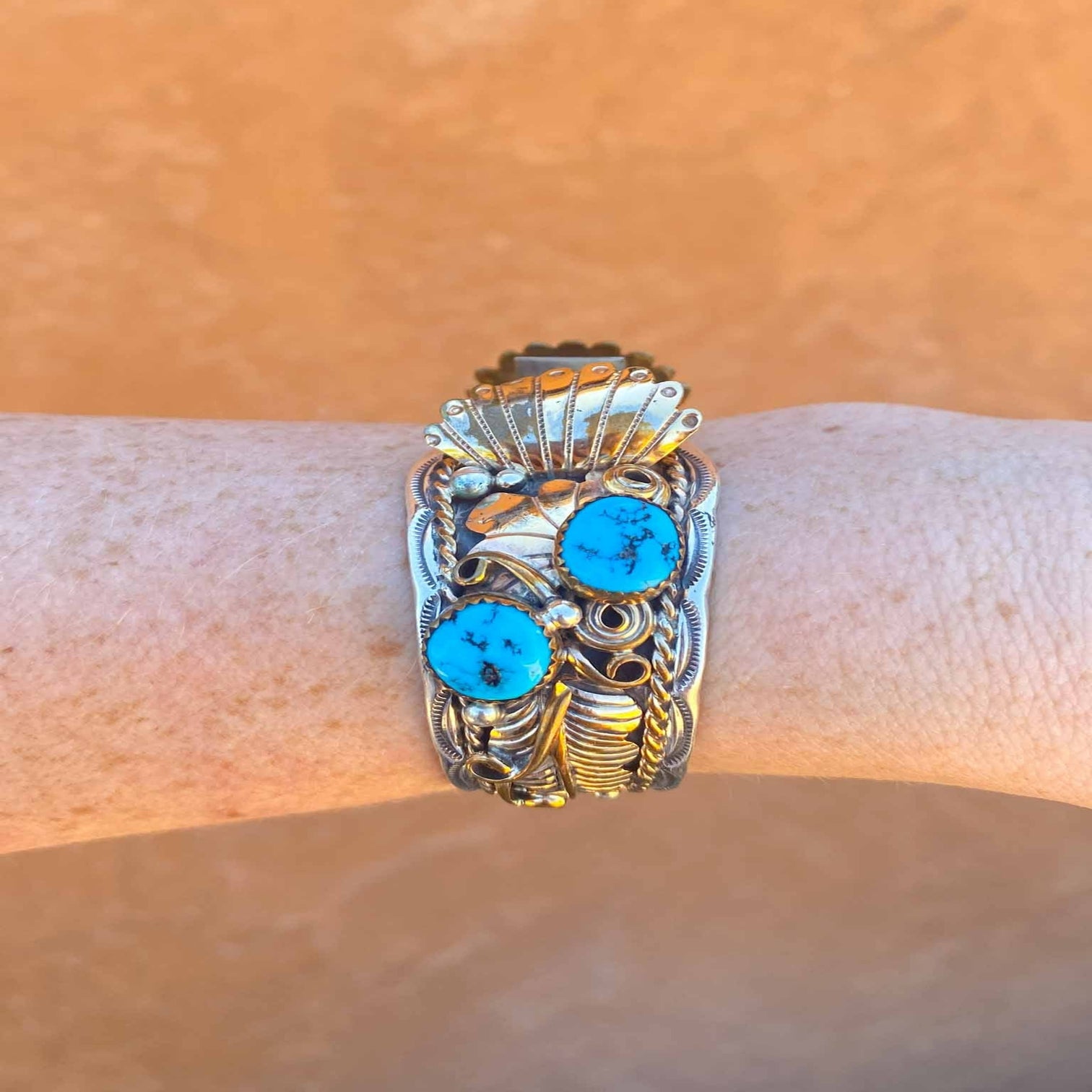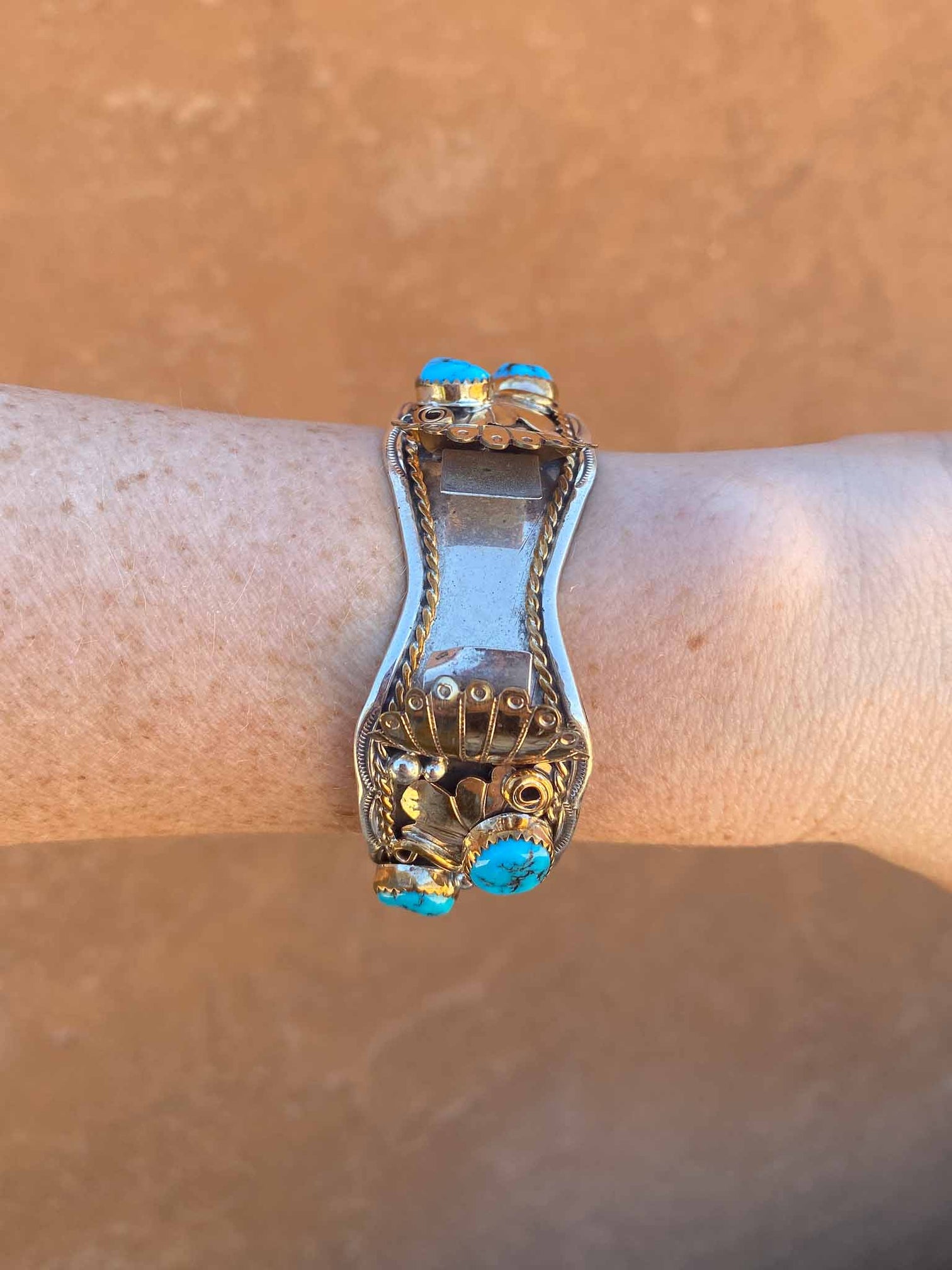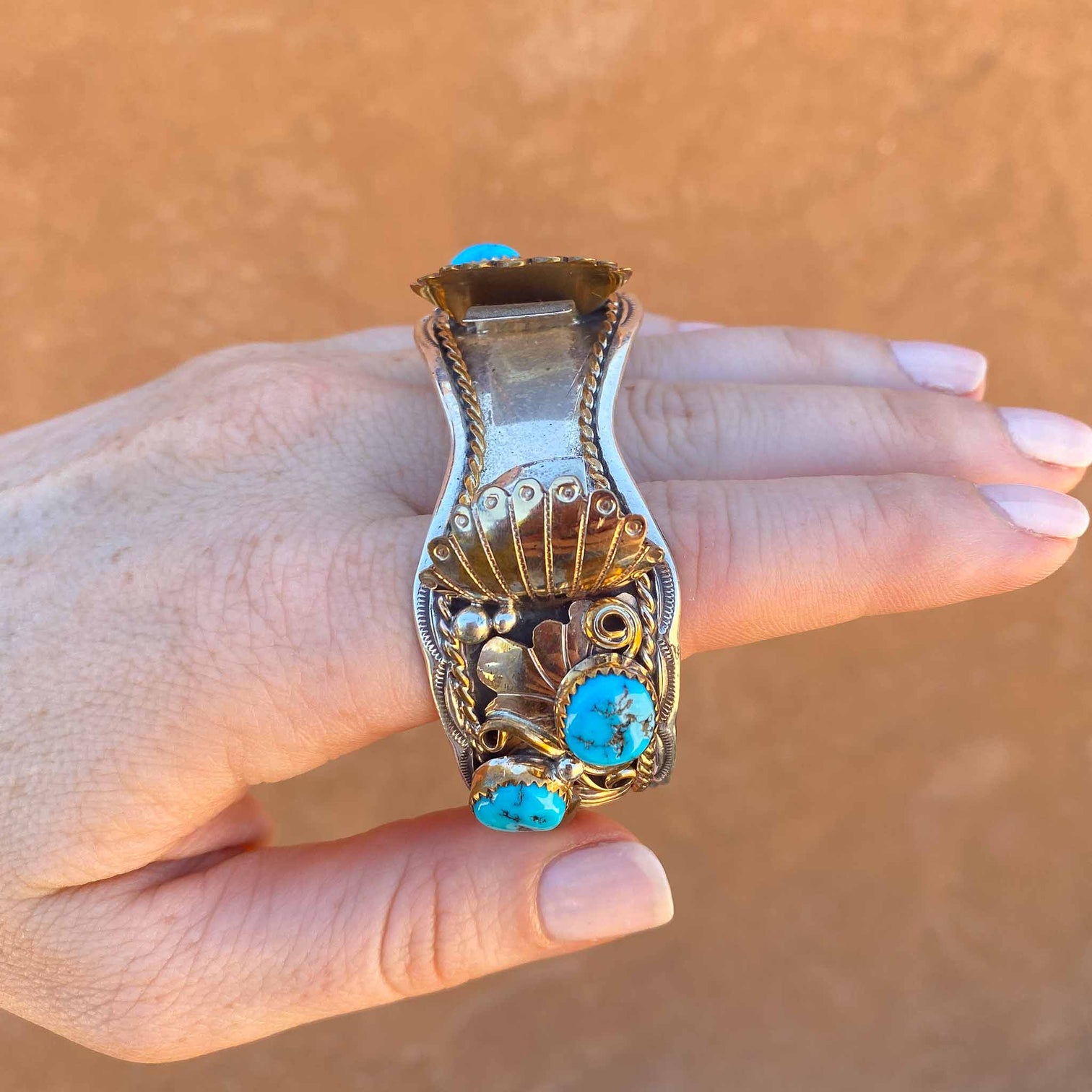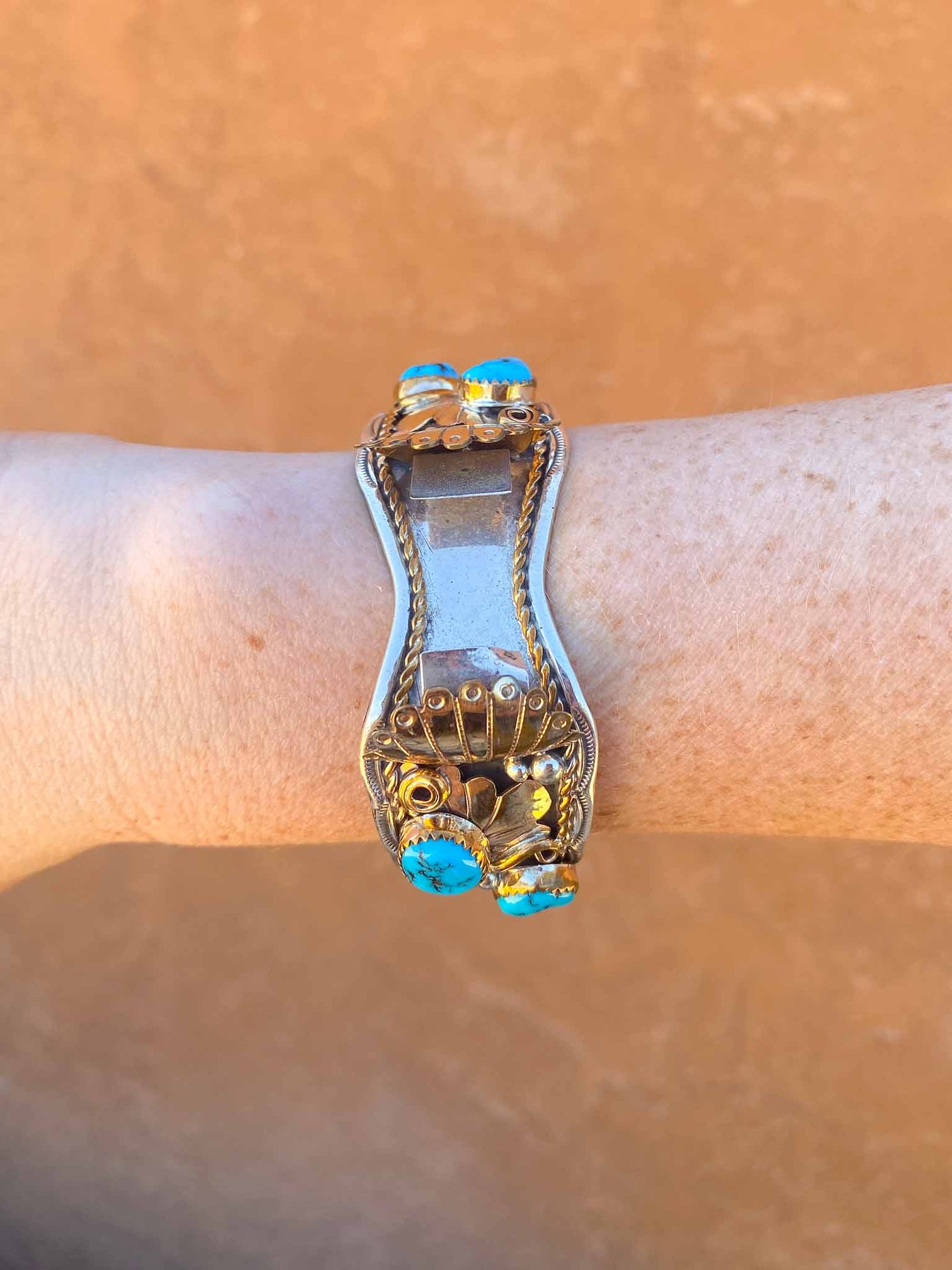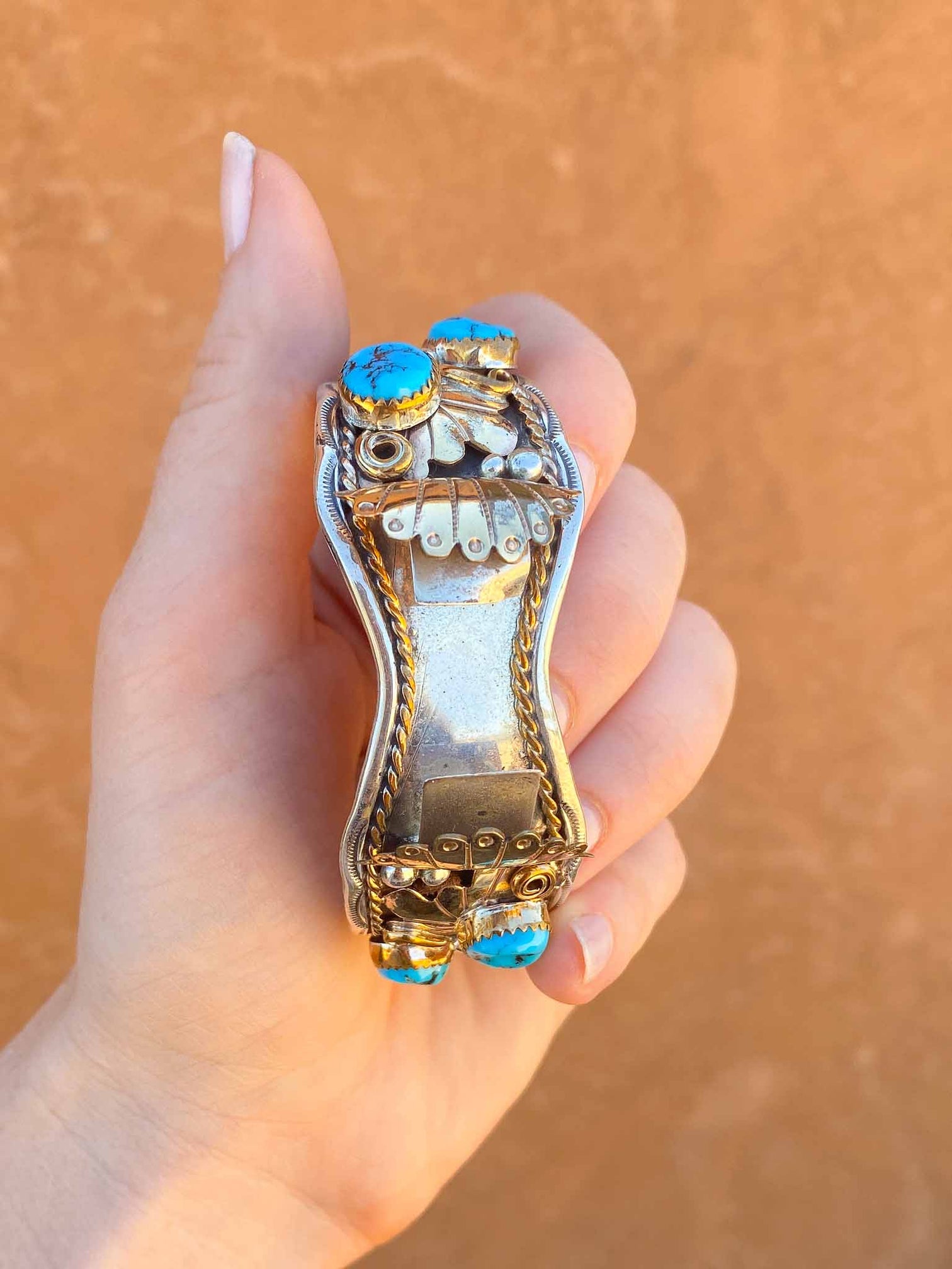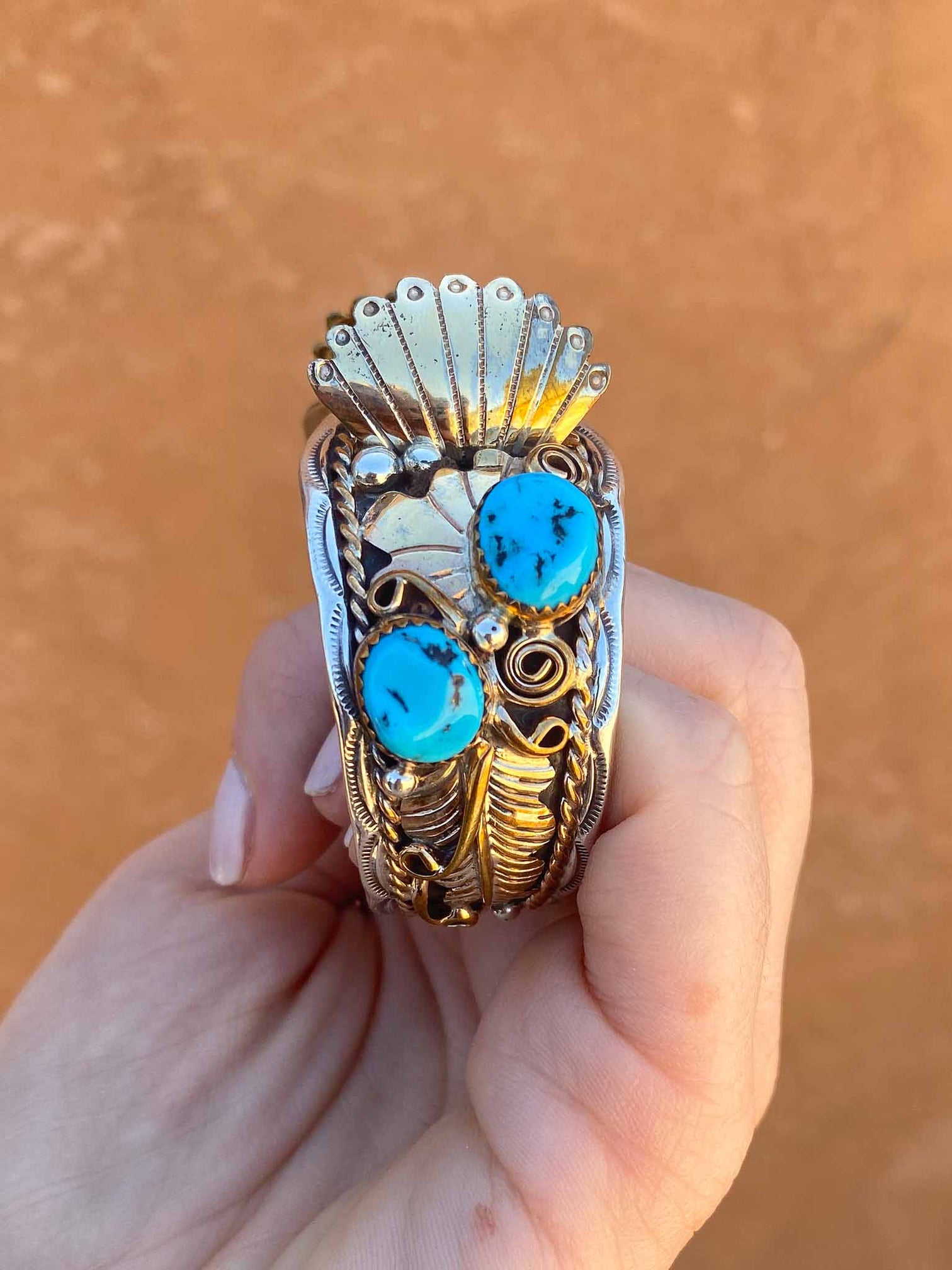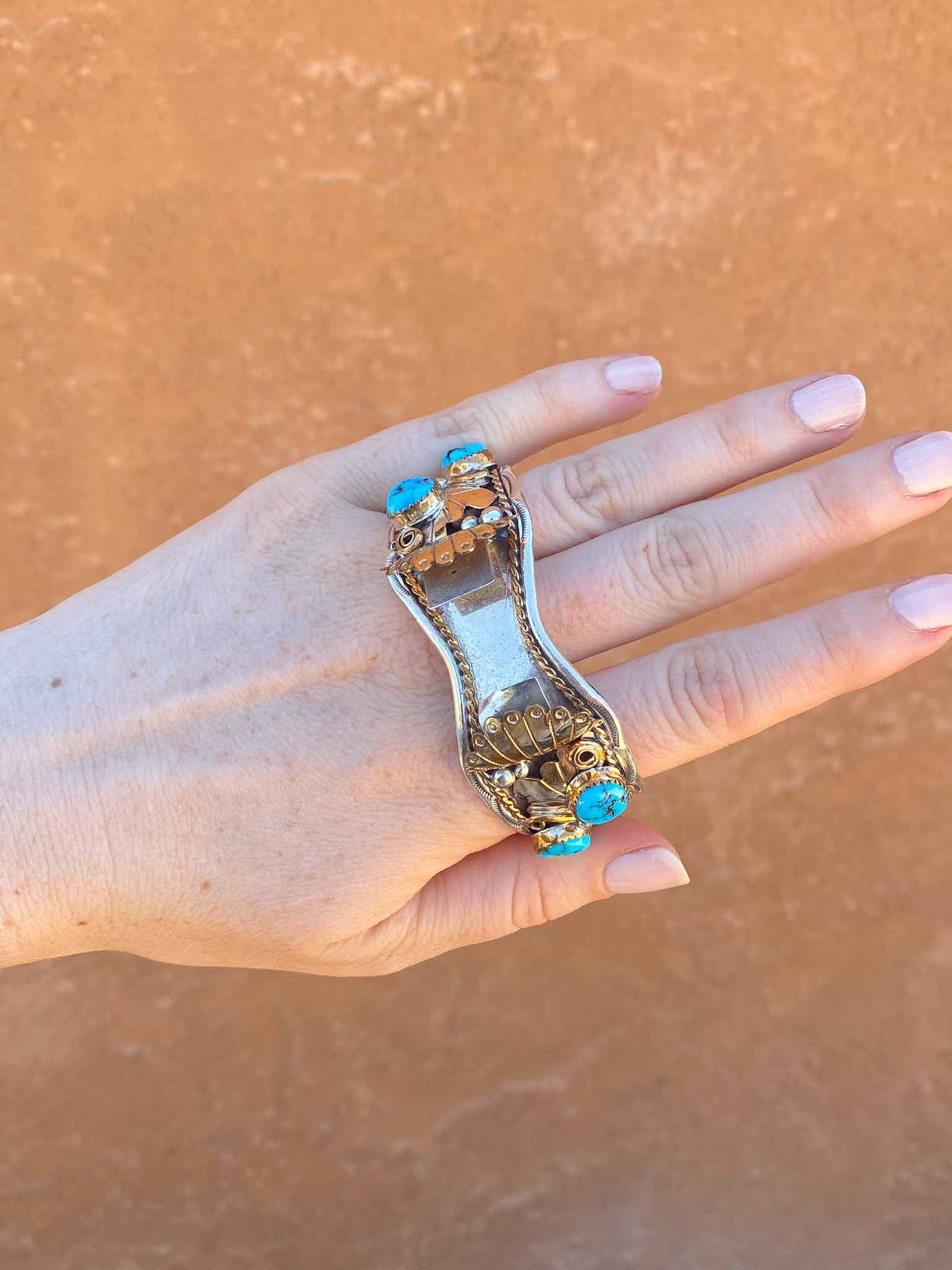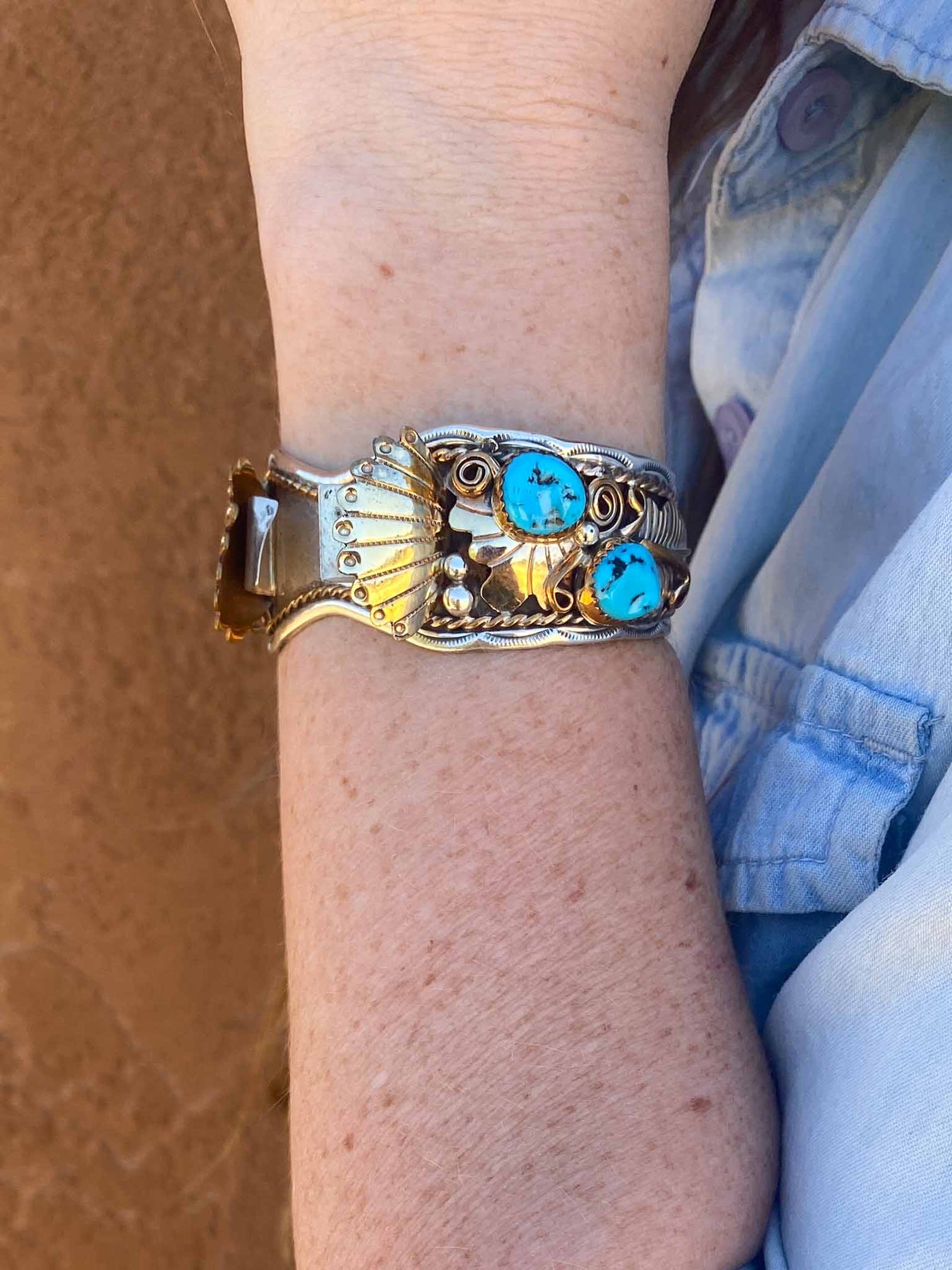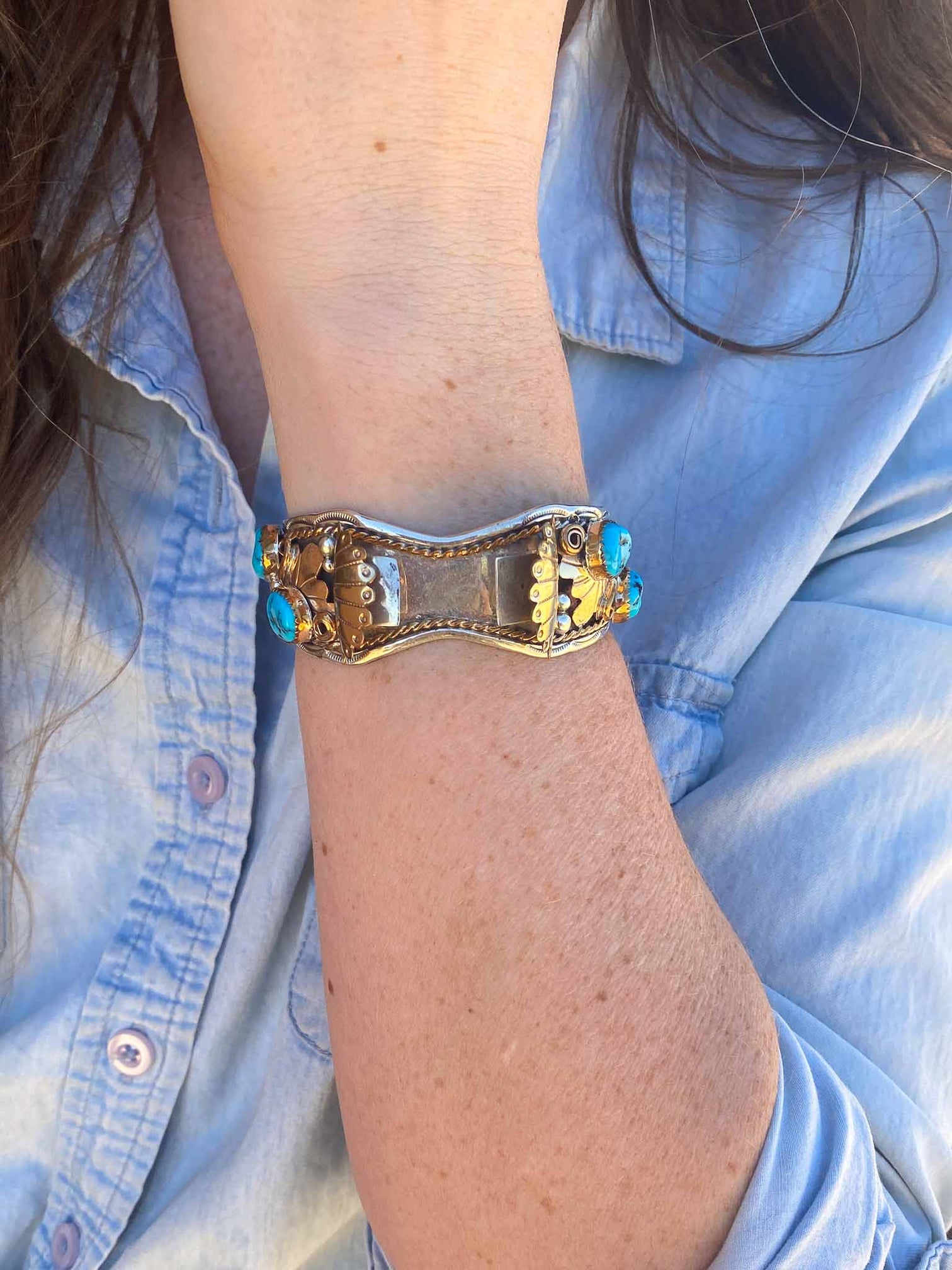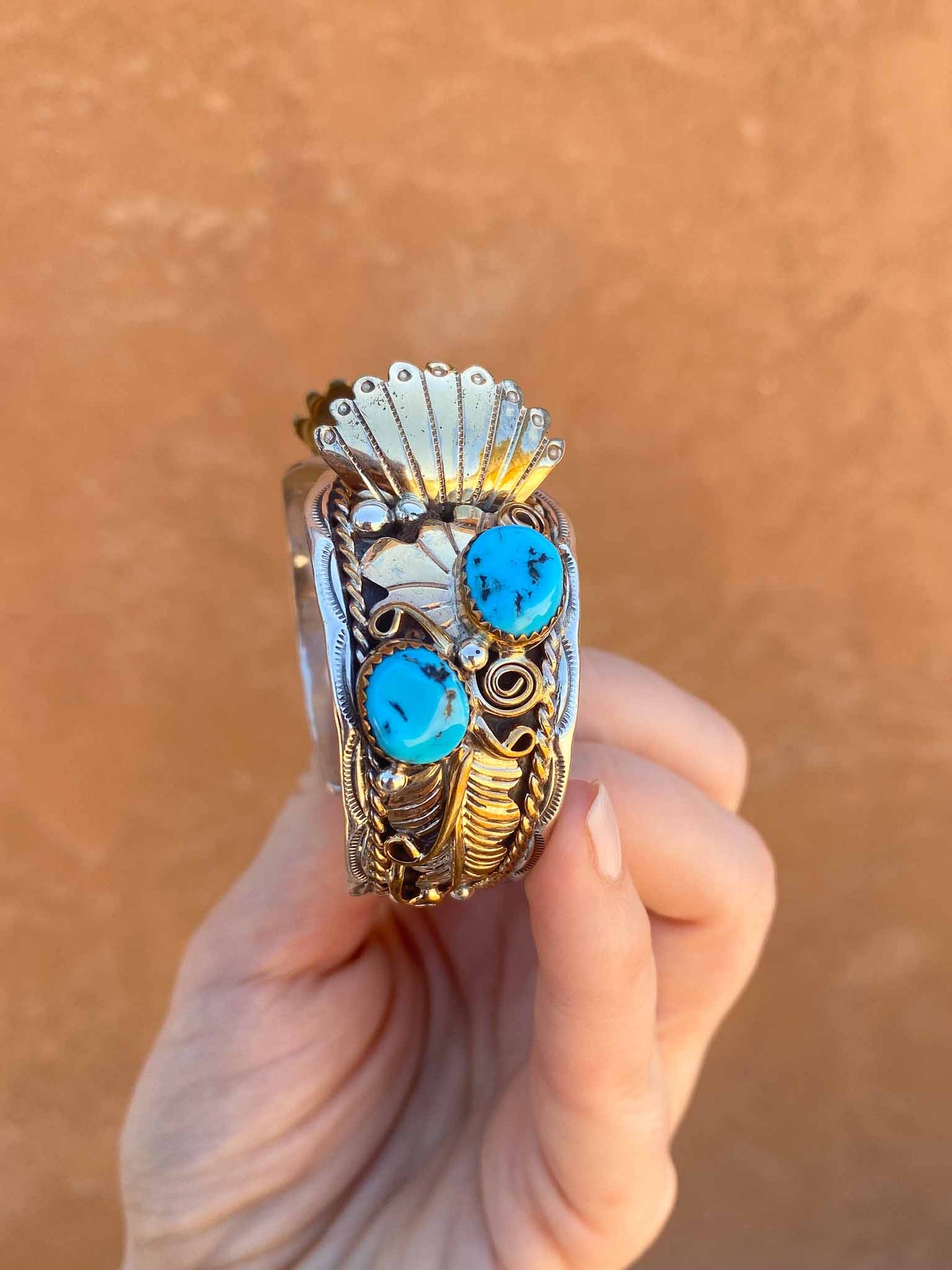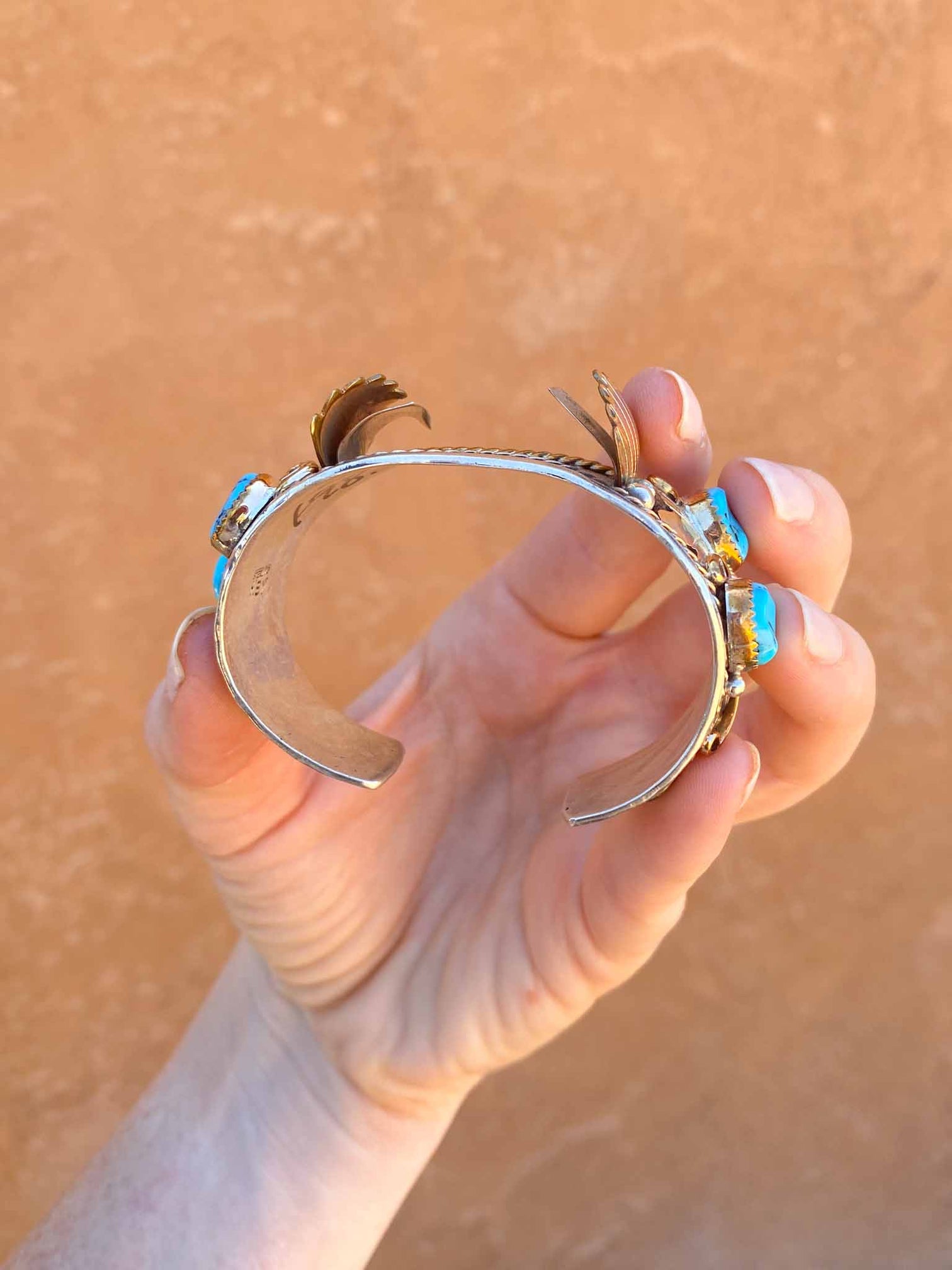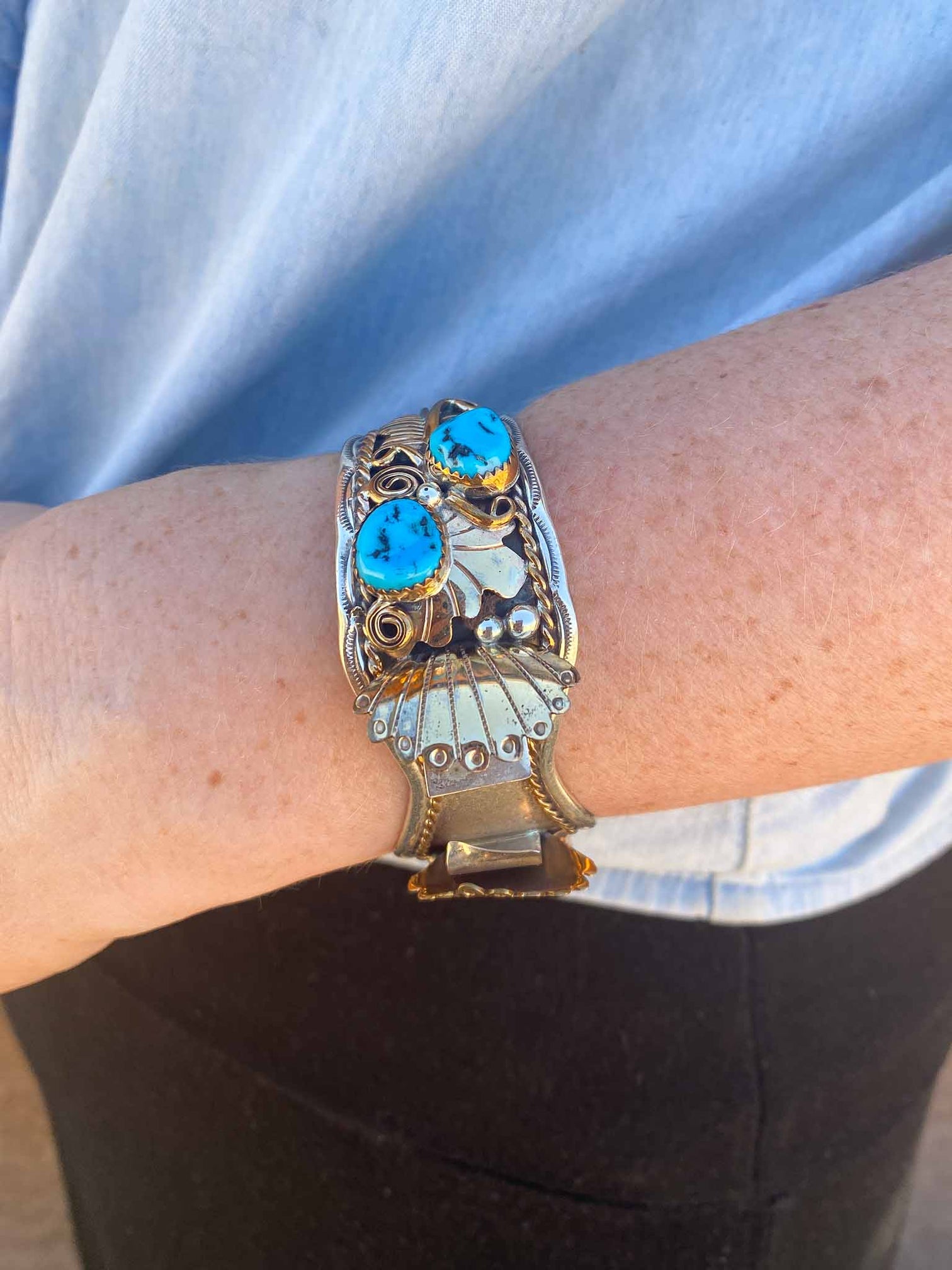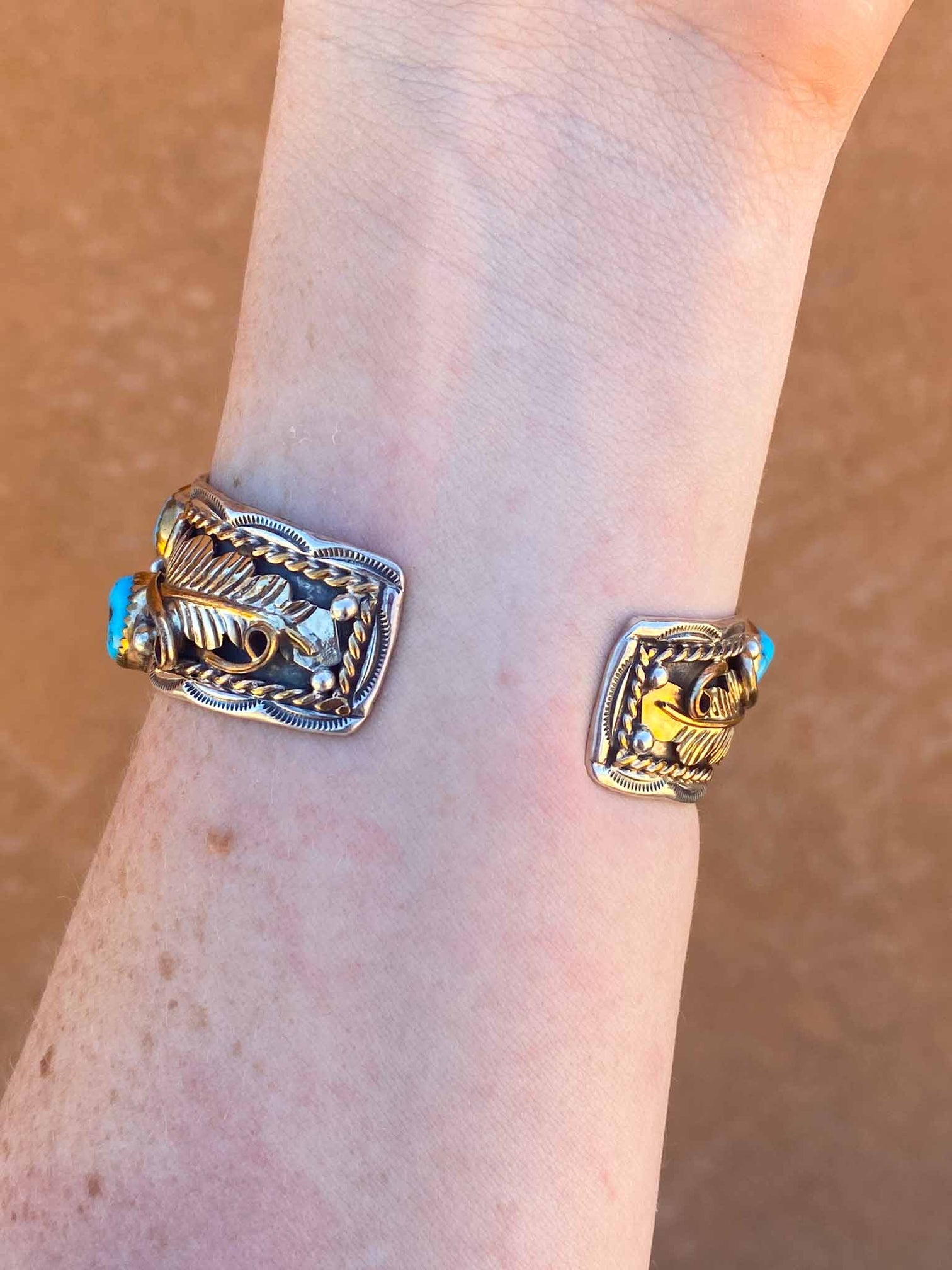 A rare, Vintage, two-tone stunner!
Just waiting for the perfect watch face to complete it!
4 Sleeping Beauty Turquoise nuggets sit on either side of this watch cuff.
Handcrafted two-tone 925 Sterling Silver initialed by HBY.
The filigree detail highlights the bright blue hue of each
Sleeping Beauty Turquoise stone. 
Copper detailing. Unmatched.
Firm cuff with 2 1/4 inch diameter. Adjustable. 
★
READY TO SHIP
ONE AND ONLY