RTS ★ SLANT SLENDER WAVY CUFF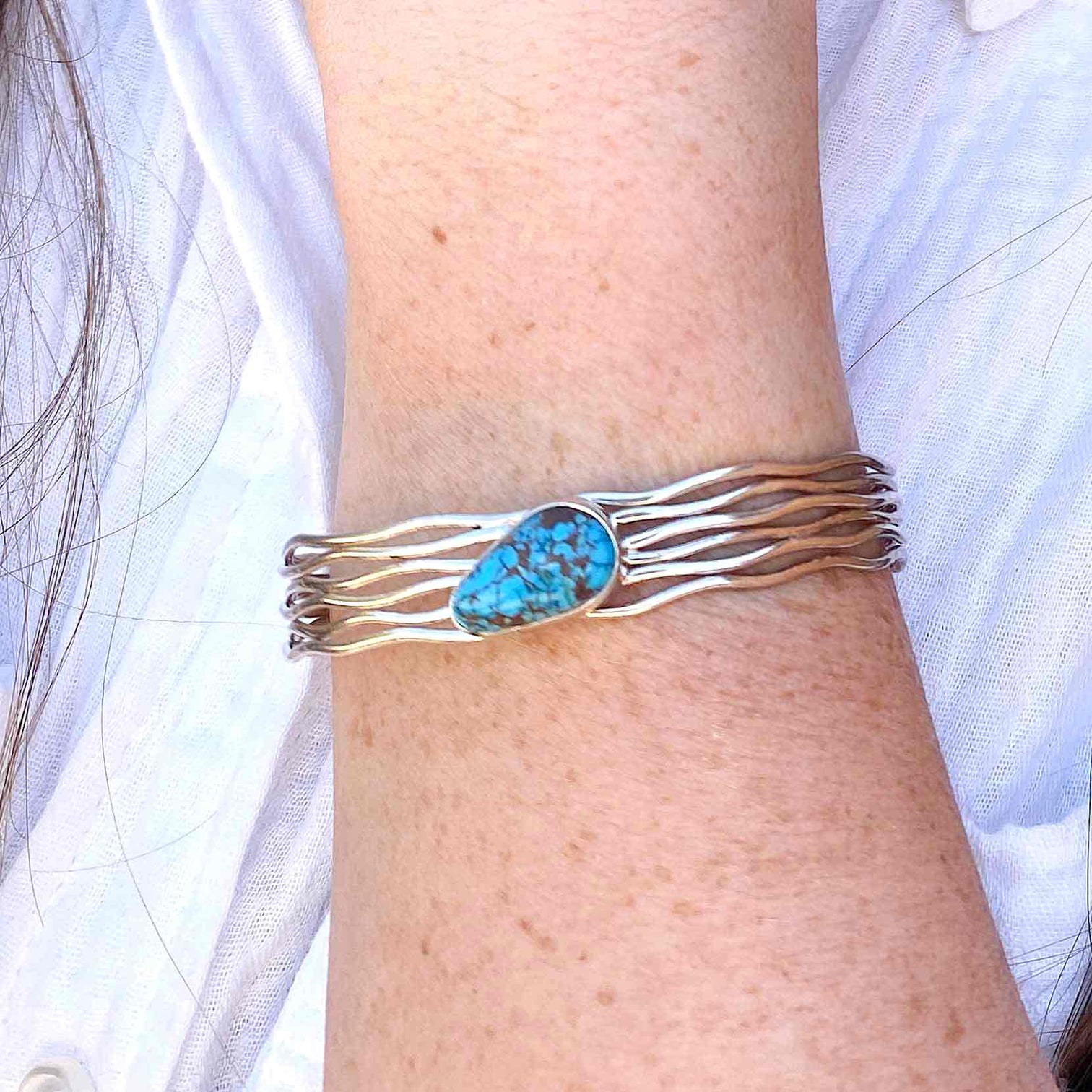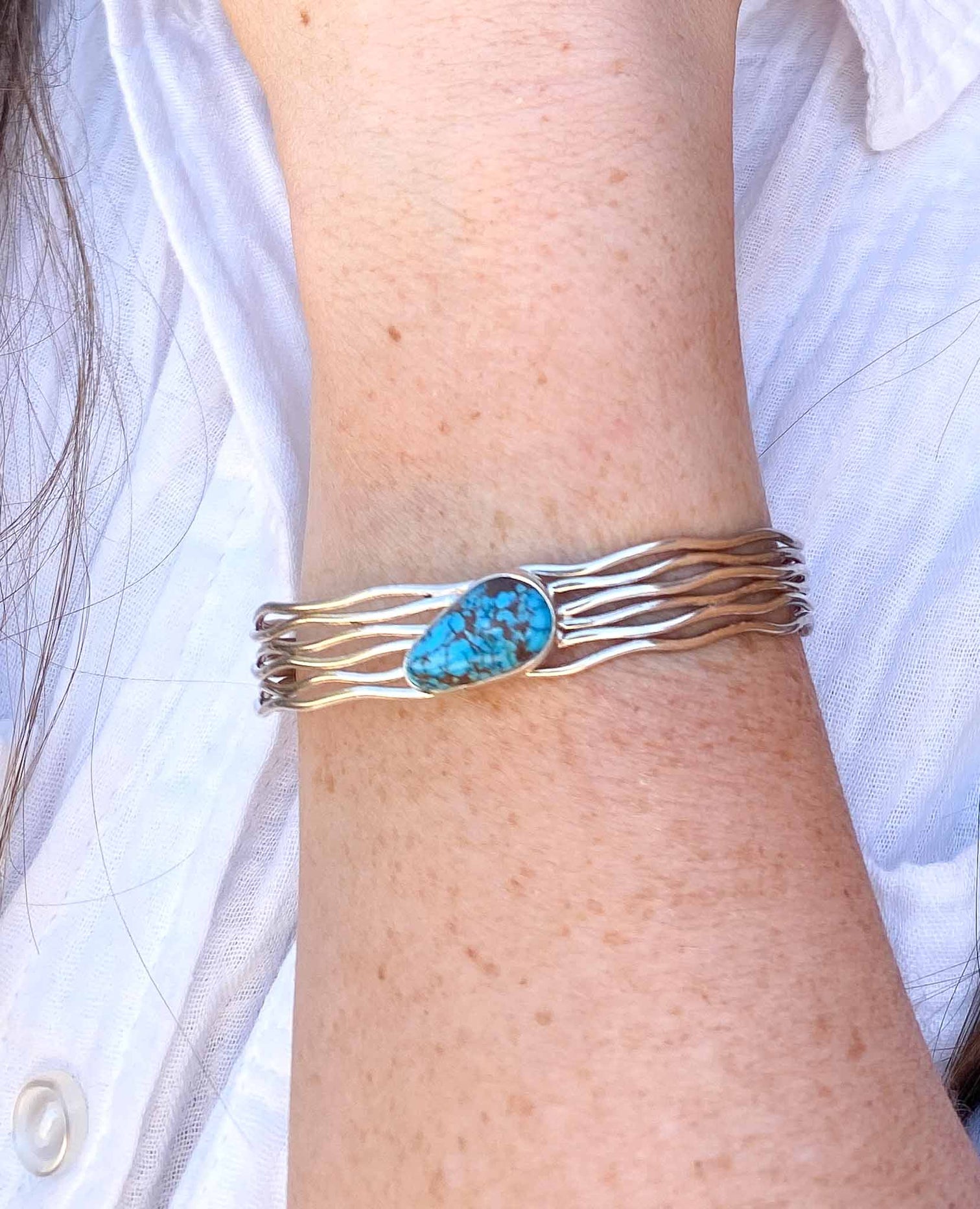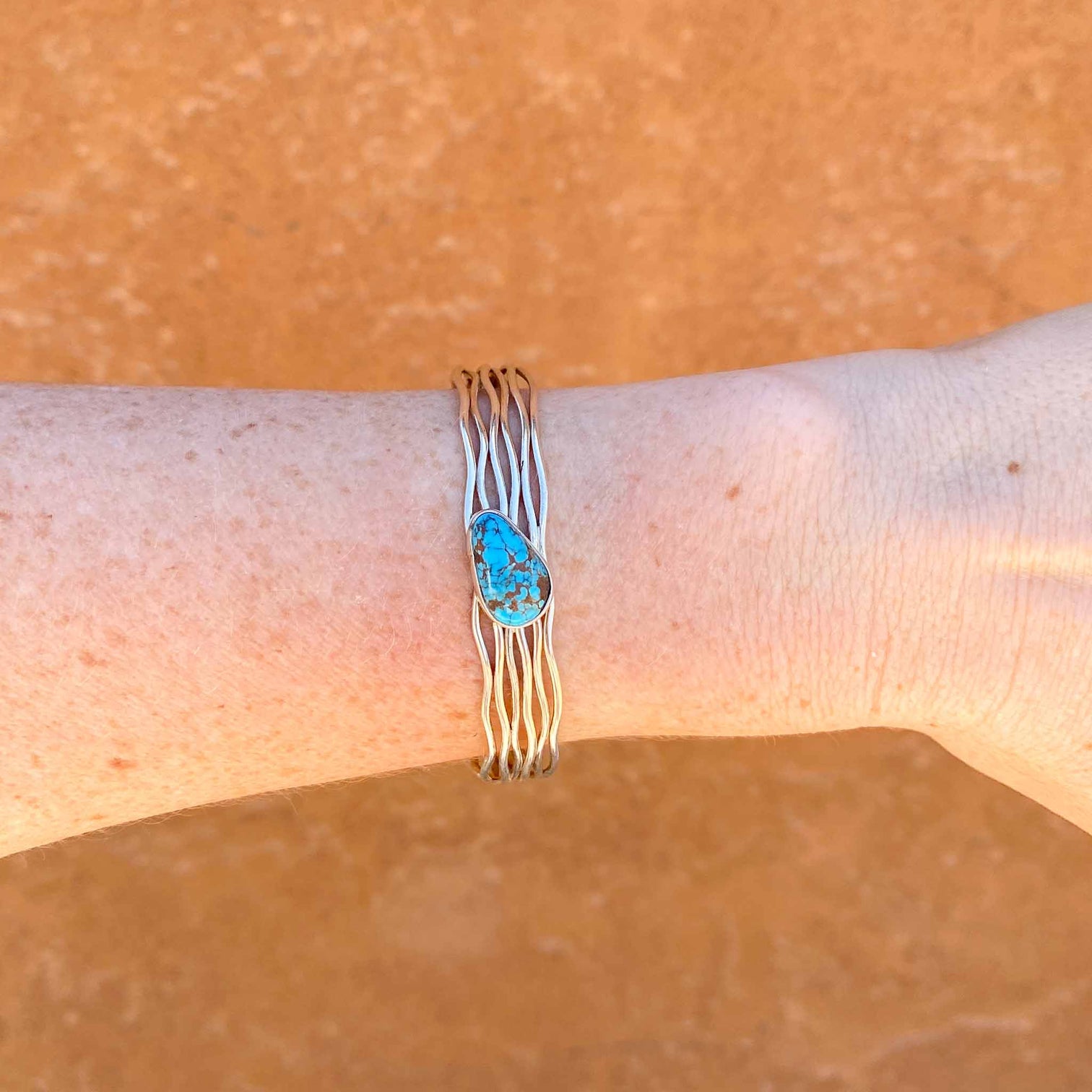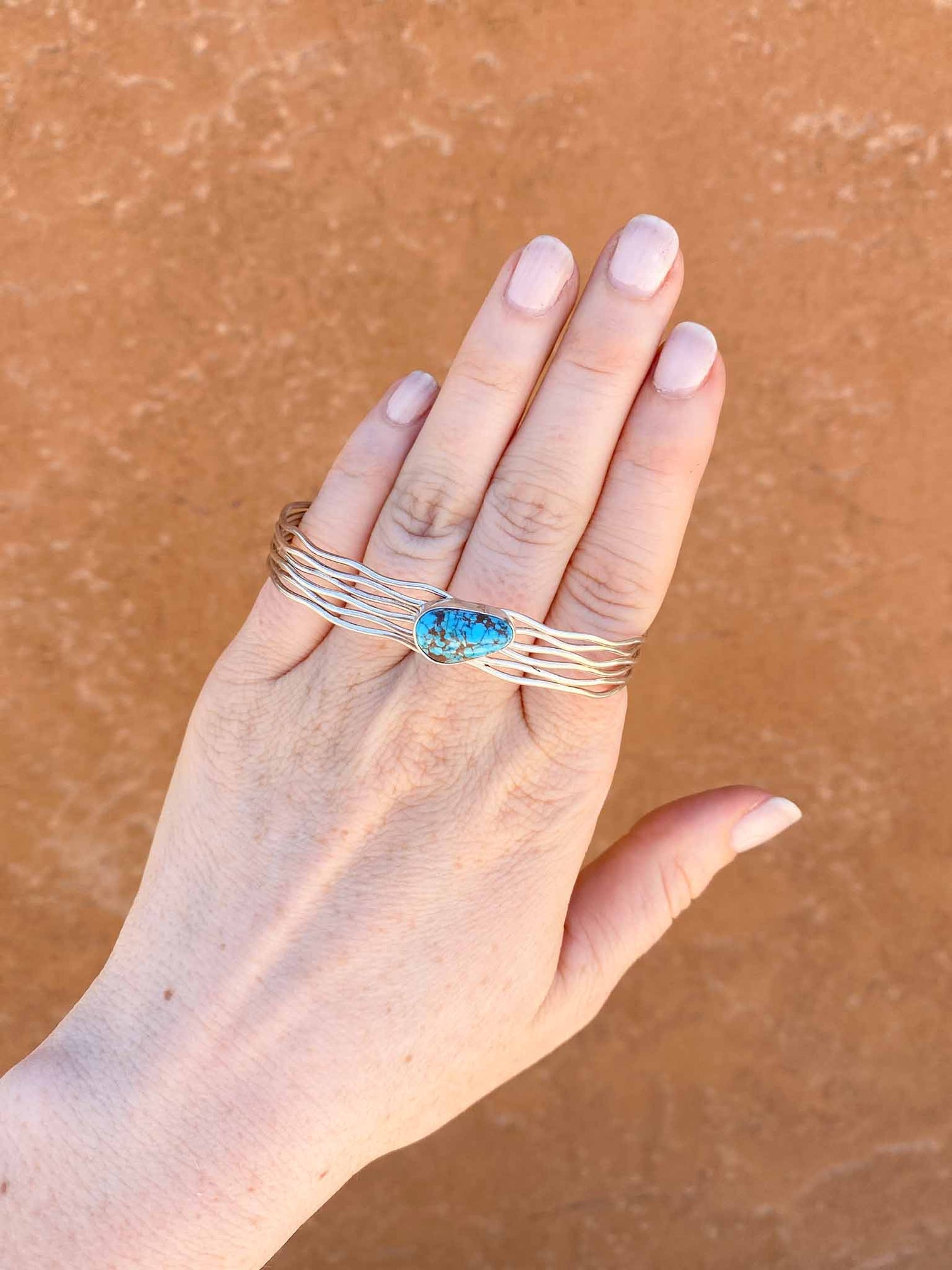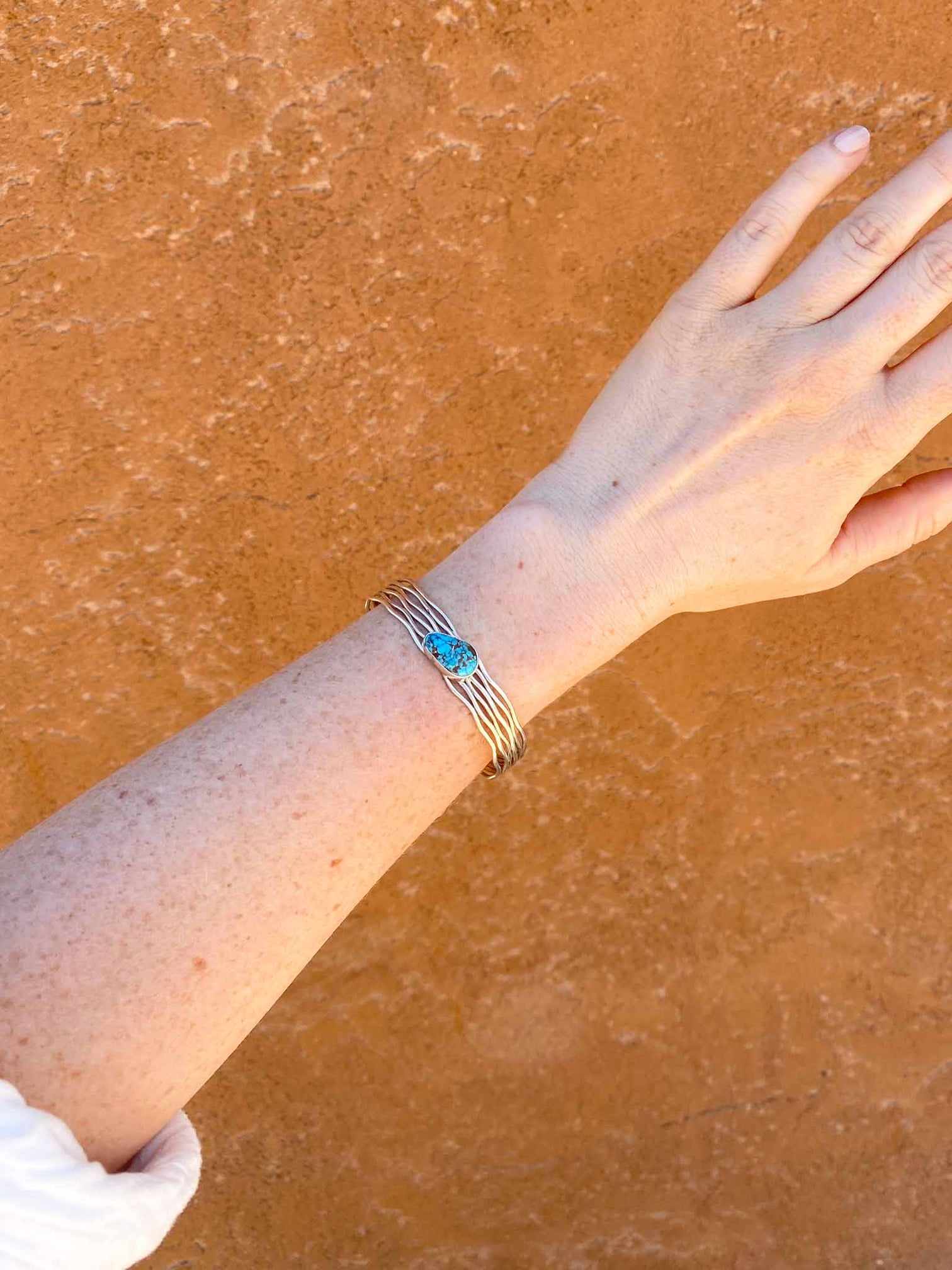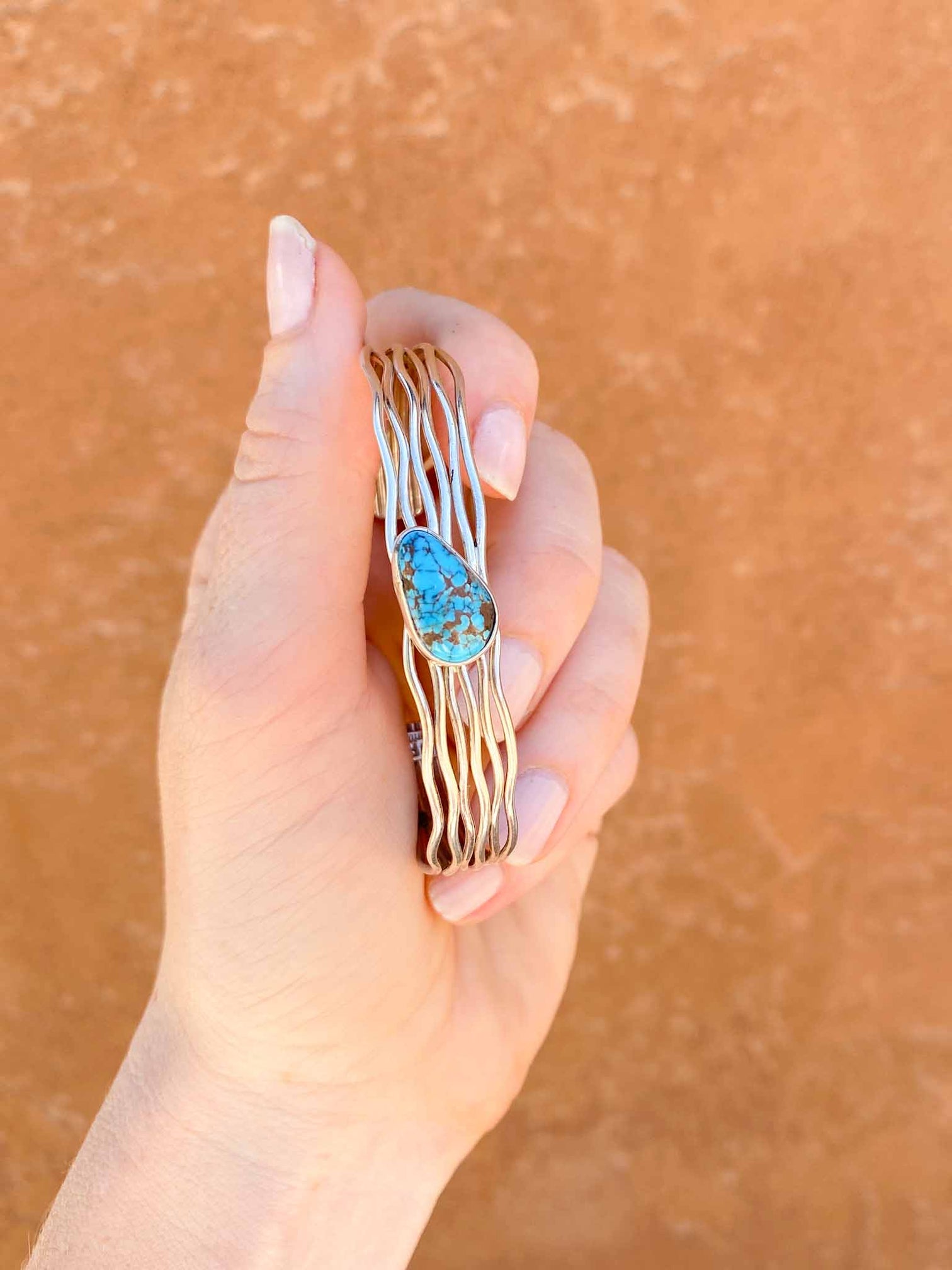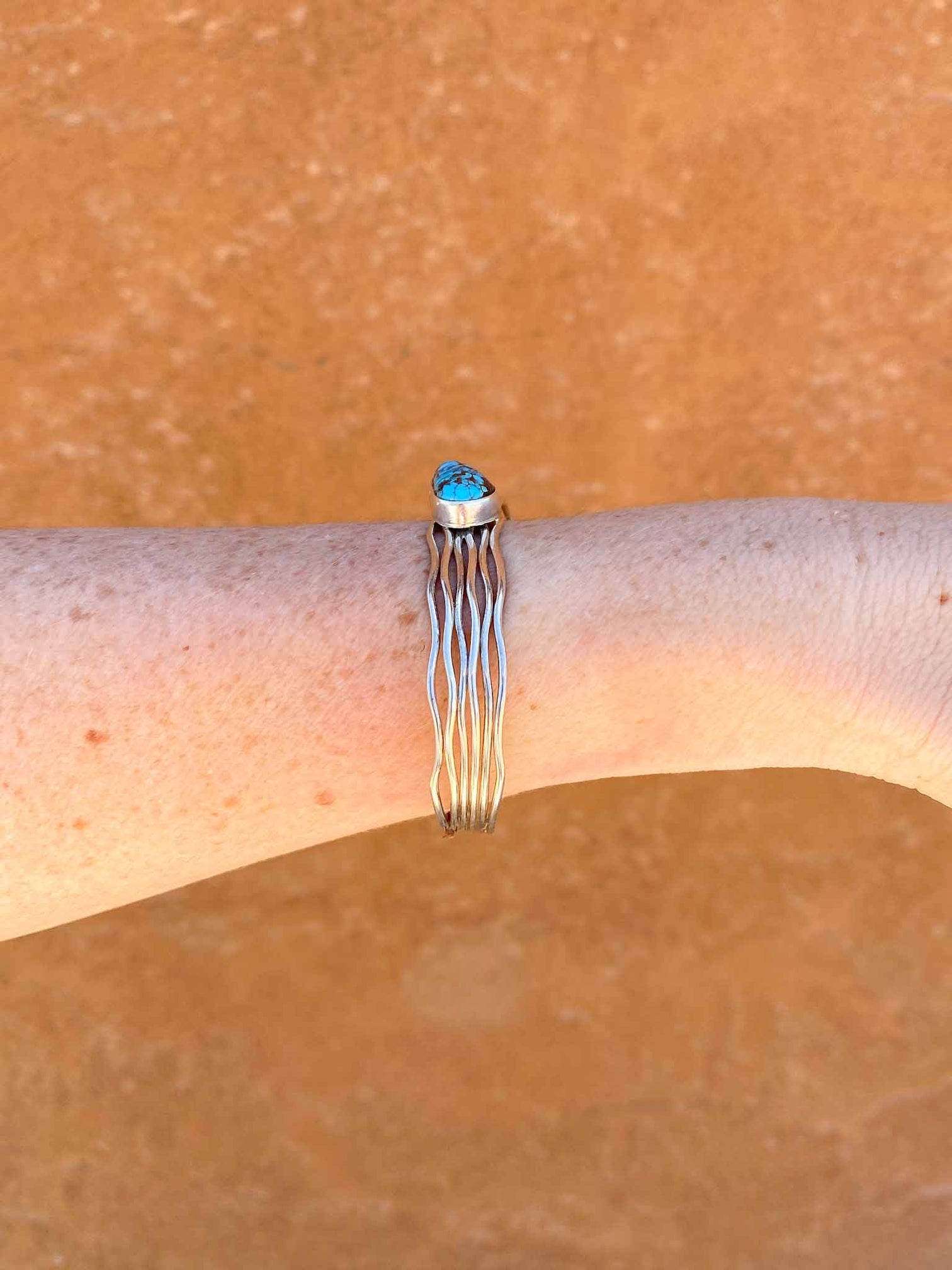 A cuff that takes its own direction!
5/8 inch long Cerrillos Turquoise stone with such a gorgeous blue and brown matrix.
Handcrafted 925 sterling silver. This wavy cuff is slender.
Perfect by itself and even better stacked with others!
Adjustable to fit your wrist perfectly!
READY TO SHIP
ONE OFF.