RTS ★ INTO THE WIND SPINY CUFF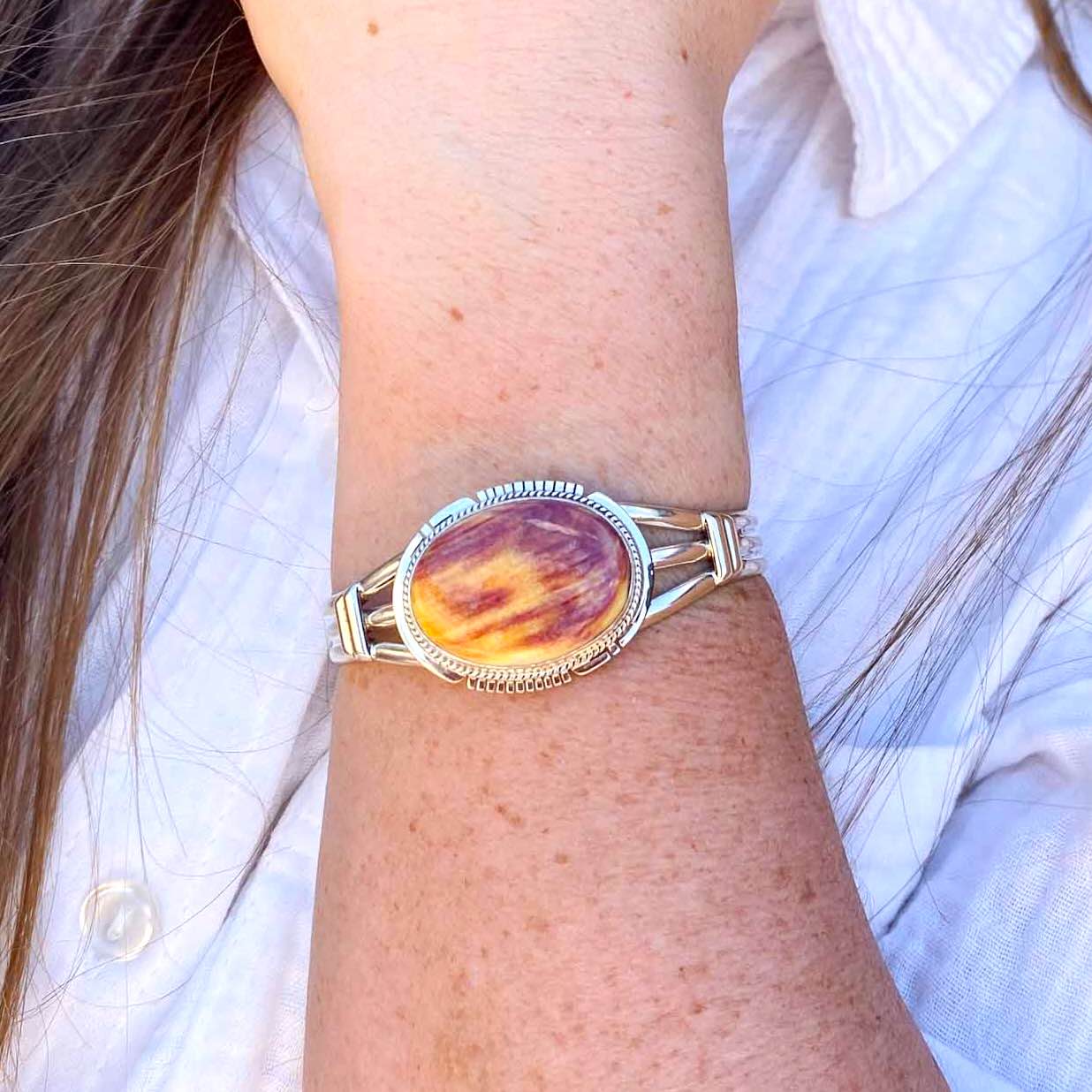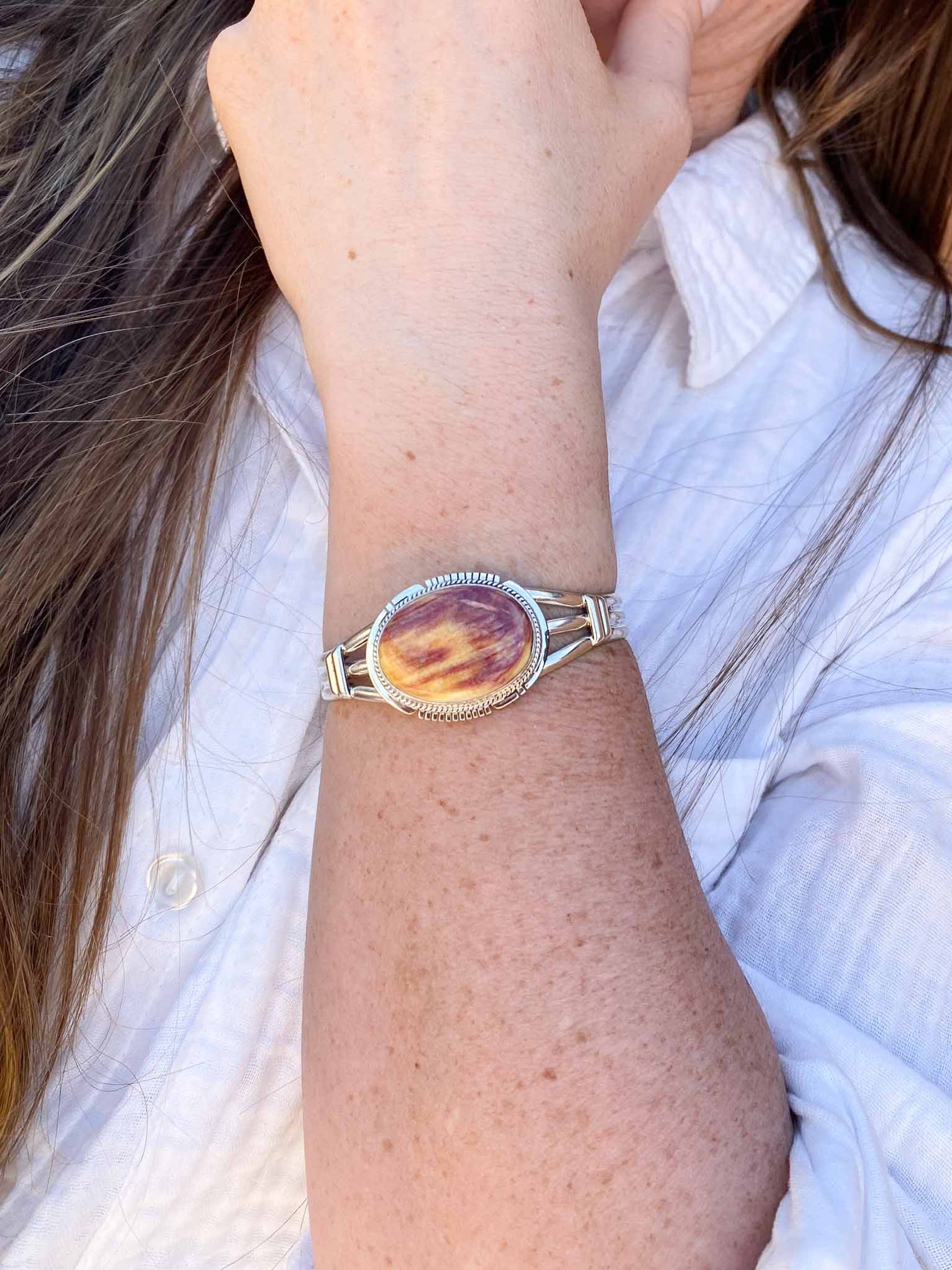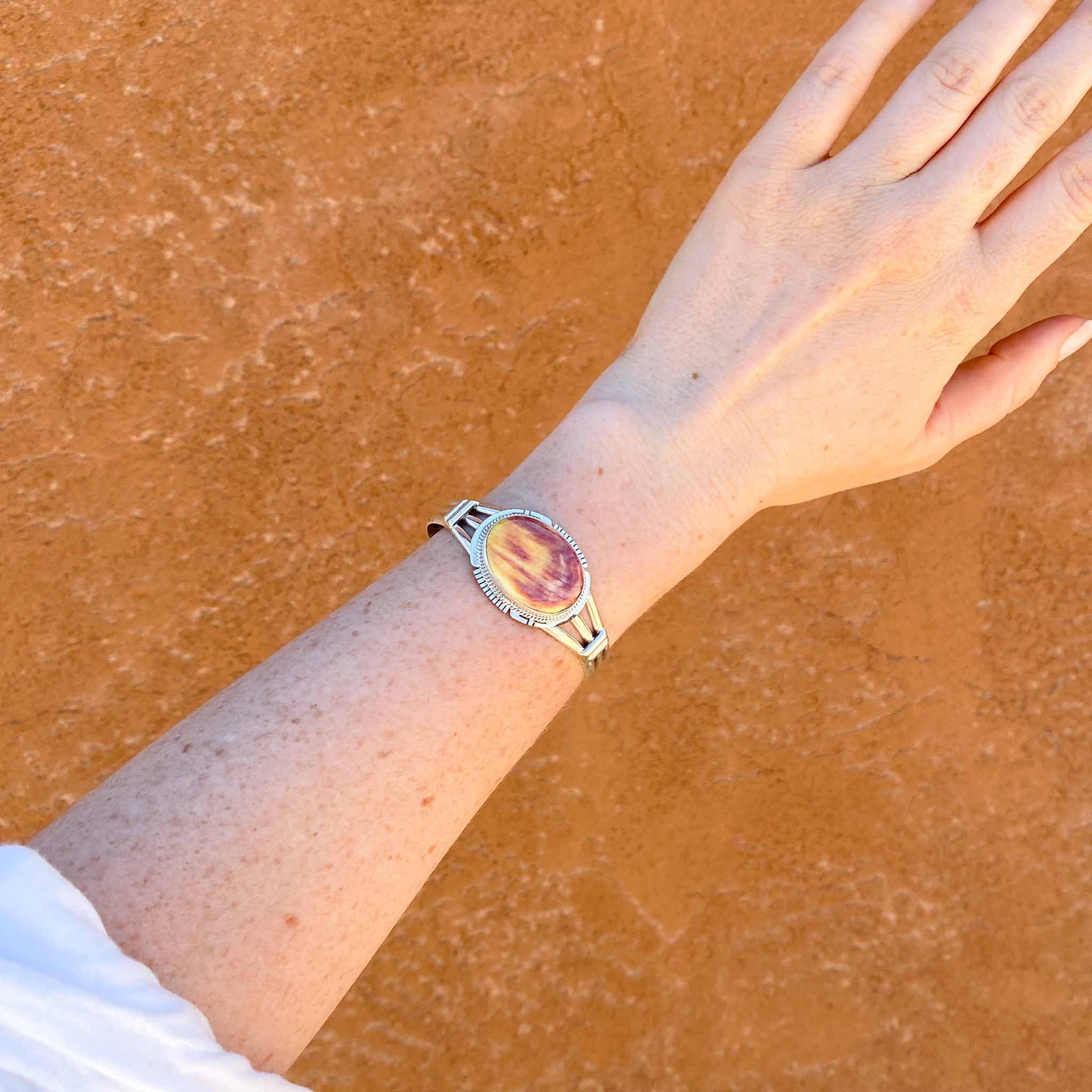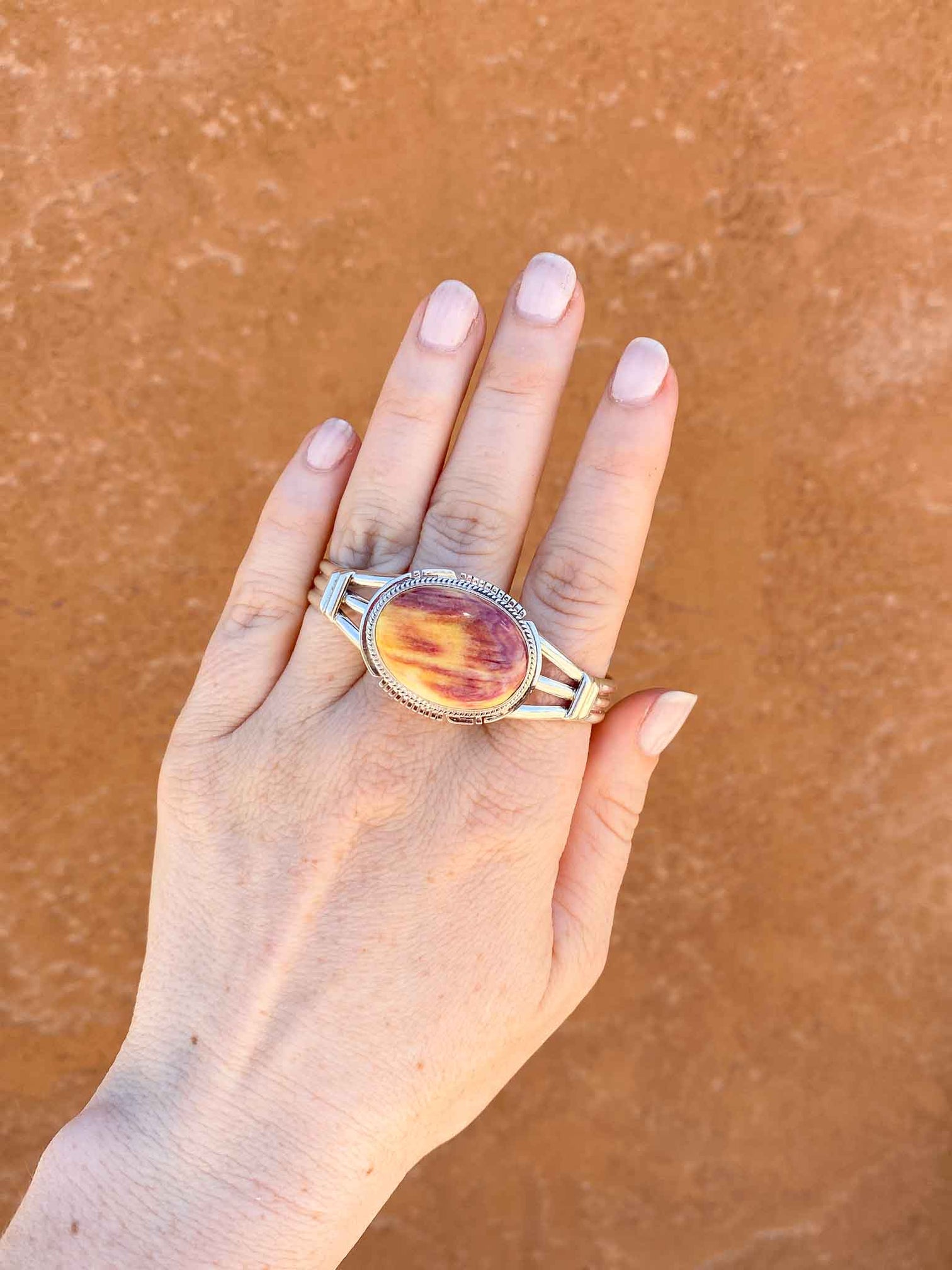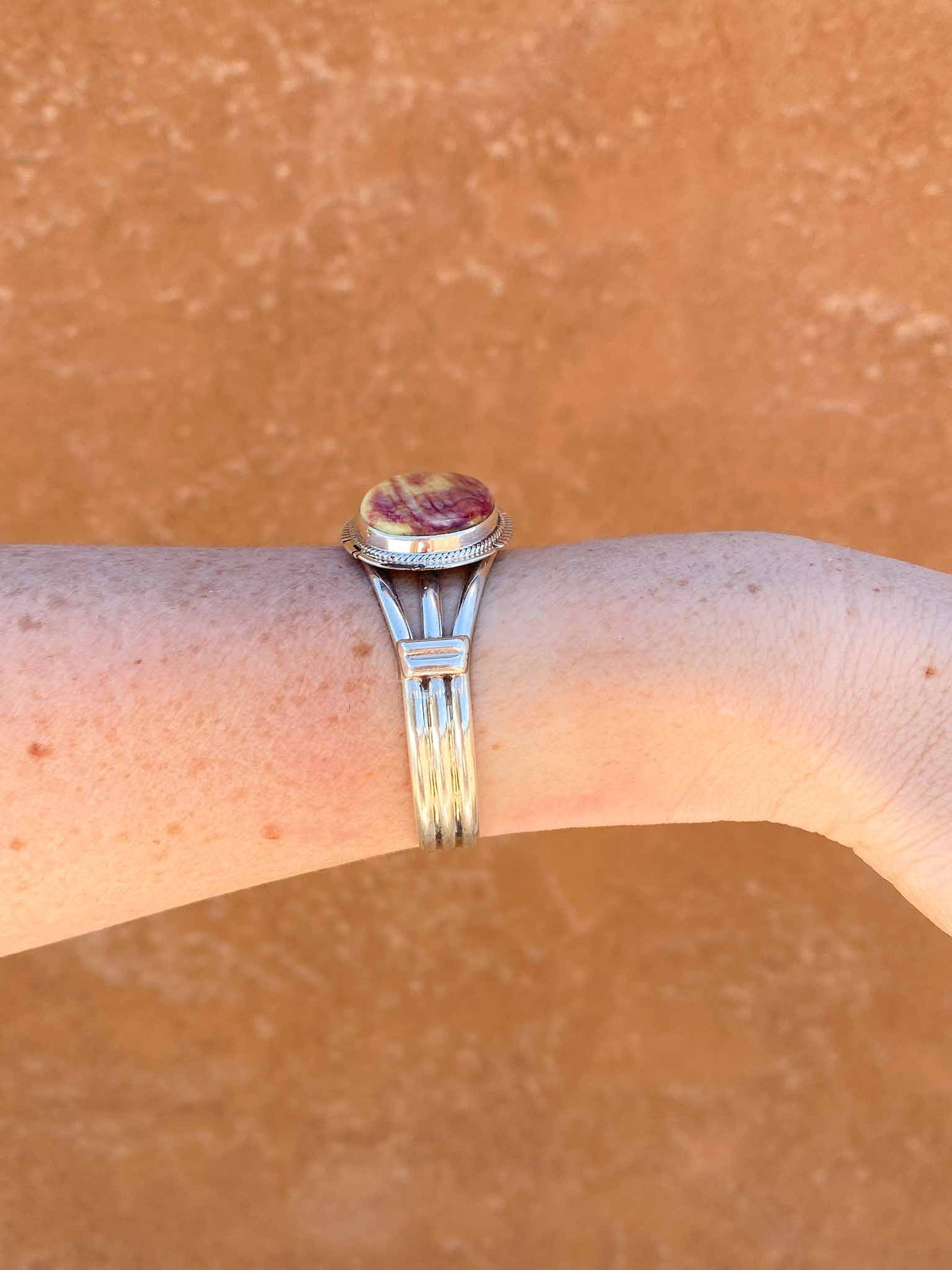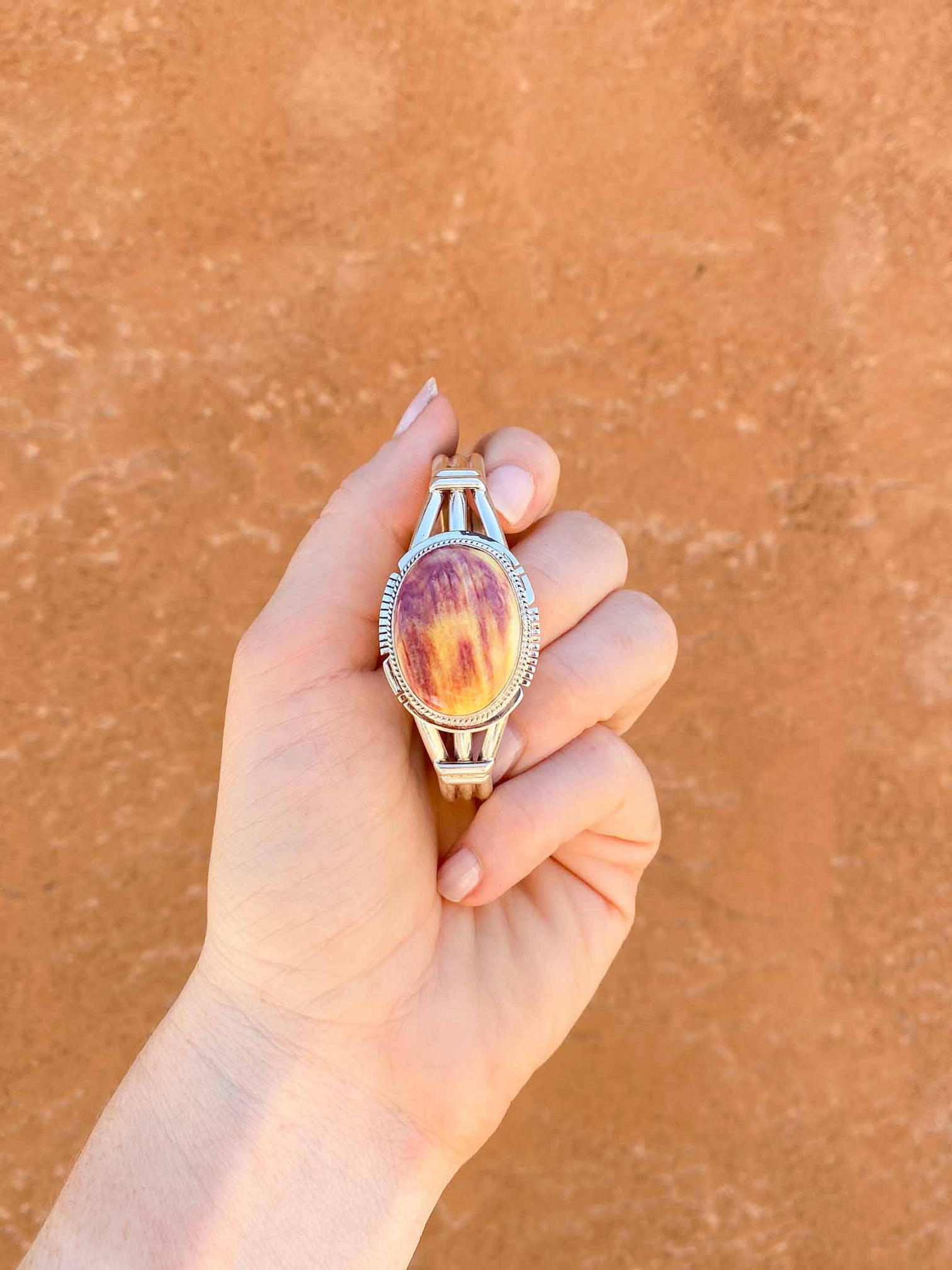 So much MOVEMENT across this Spiny Oyster Cuff!!!
1 inch long inlaid Spiny Oyster stone with colors that look
as if they are moving with the wind. So dreamy!
Handcrafted 925 sterling silver crafted by LARSON L. LEE
Firm cuff with 2 1/2 inch diameter. Adjustable. 
READY TO SHIP
ONE OFF.