RTS ★ I KNOW YOU RING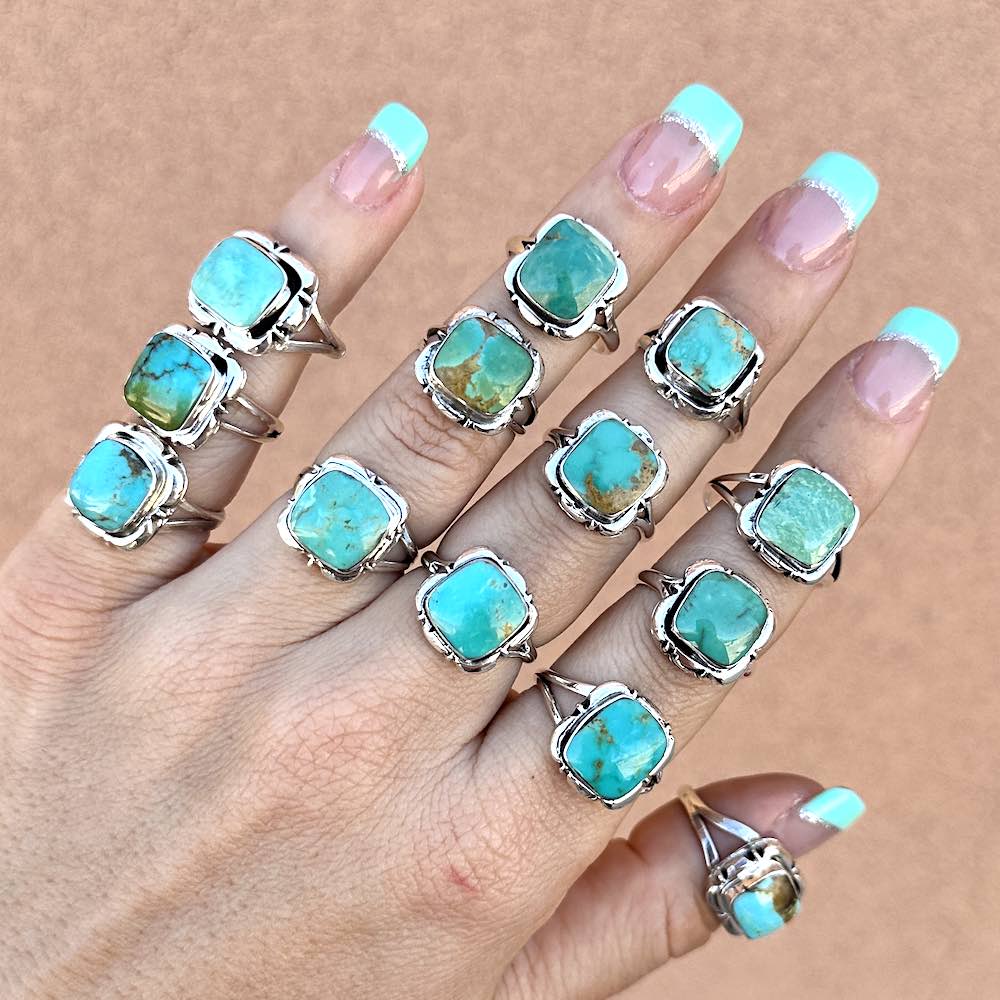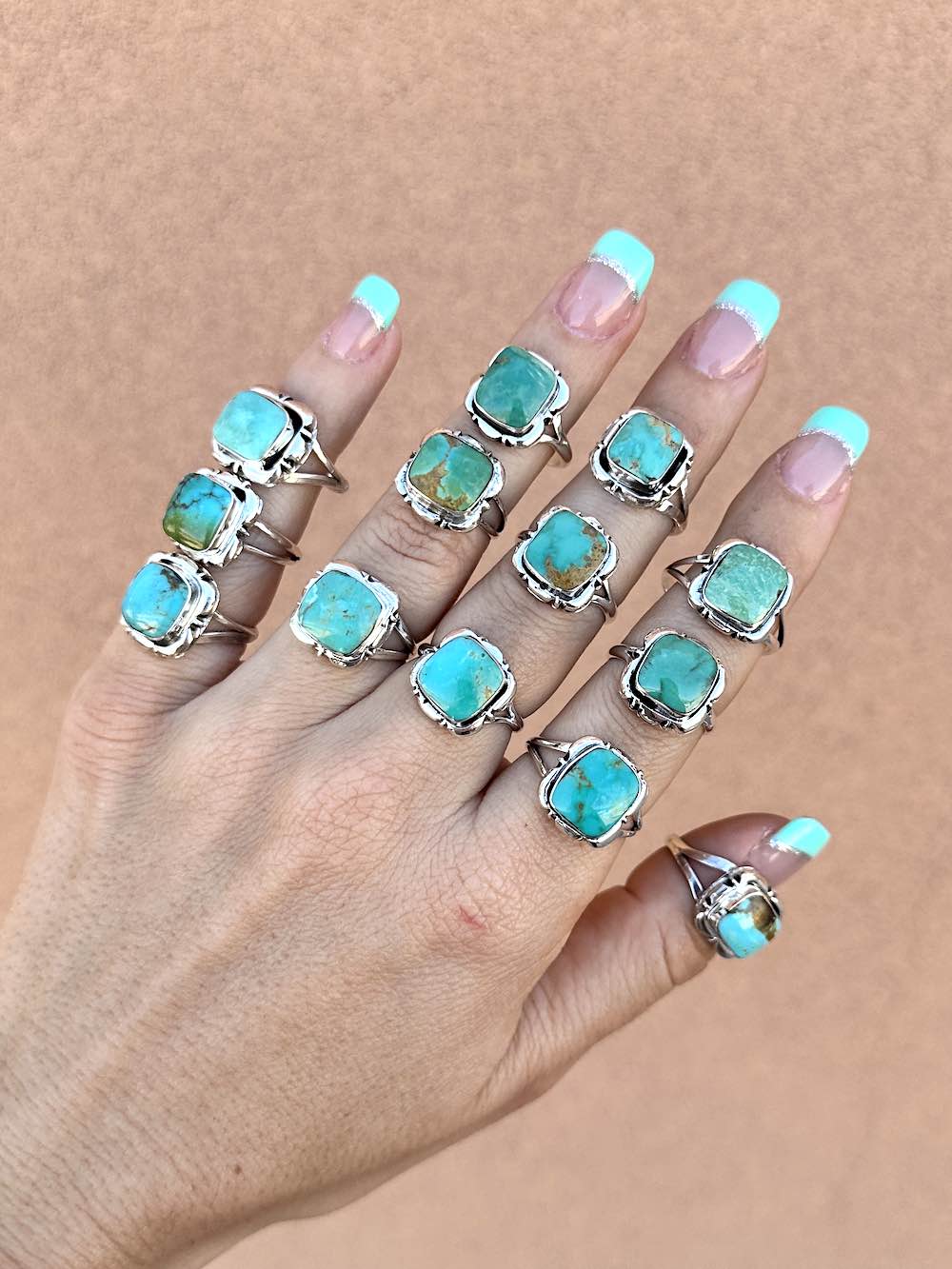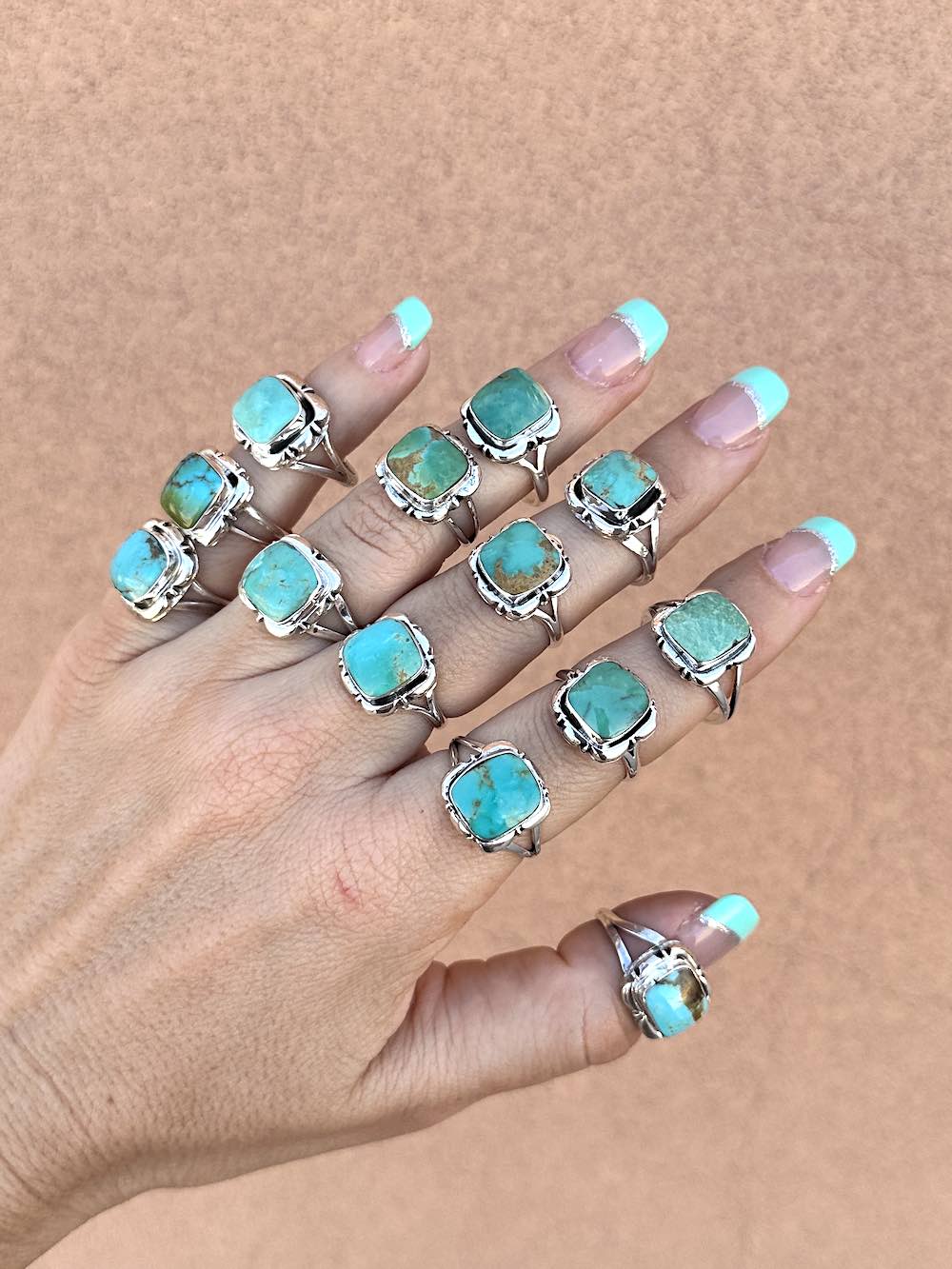 Oh my gosh, these are AMAZING right!?? We totally agree!! 
We have these absolute stunners in a limited first batch so don't dilly-dally as we're not sure yet if we can bring these babies back again! 

Stunning 925 sterling silverwork bordering a gorgeous square-cut genuine turquoise stone. These rings are hitting that fine line between understated and bold just PERFECTLY! 

Ring is chosen at random but I can confirm they are all gorgeous.